We all love sushi, so here is my take on it. Really easy to make home-made sushi, with a simple and tasty chicken marinade for extra flavour. Hope you all enjoy! :)
5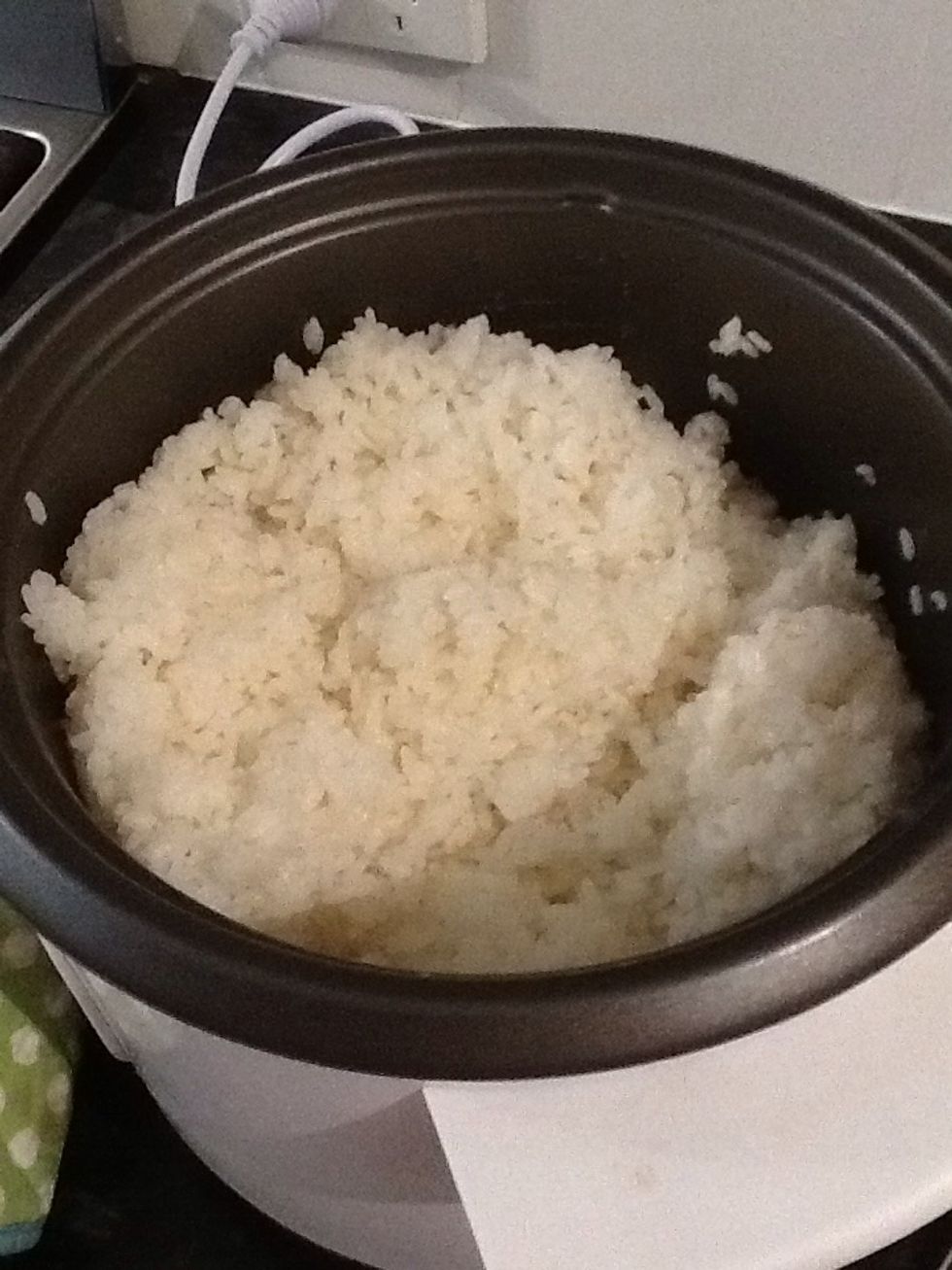 Cook the sushi rice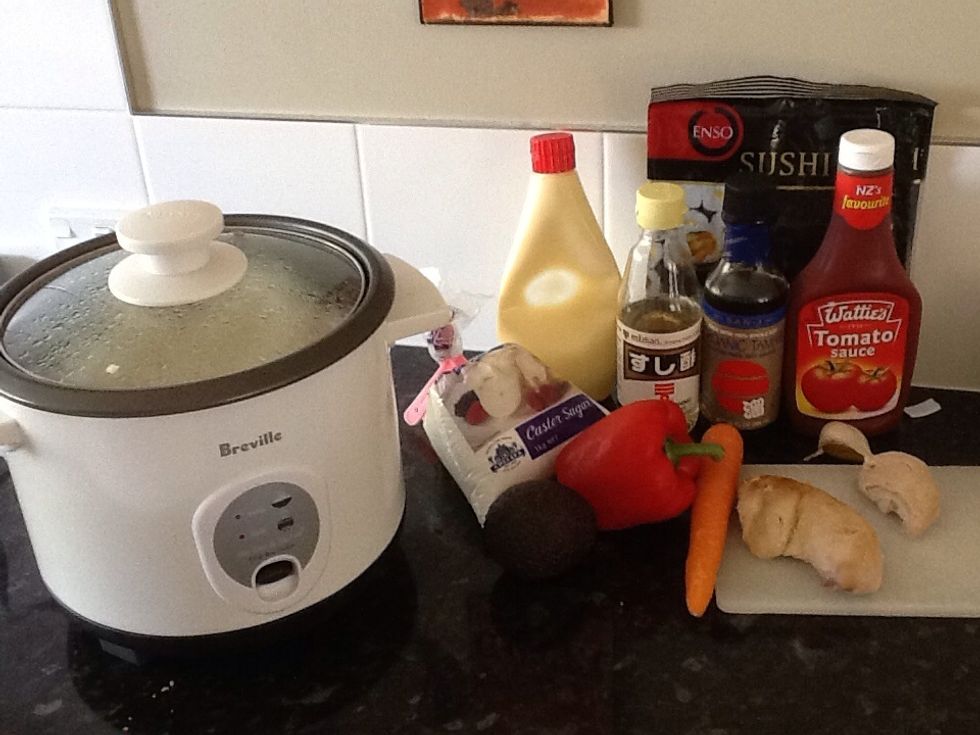 Get together all your ingredients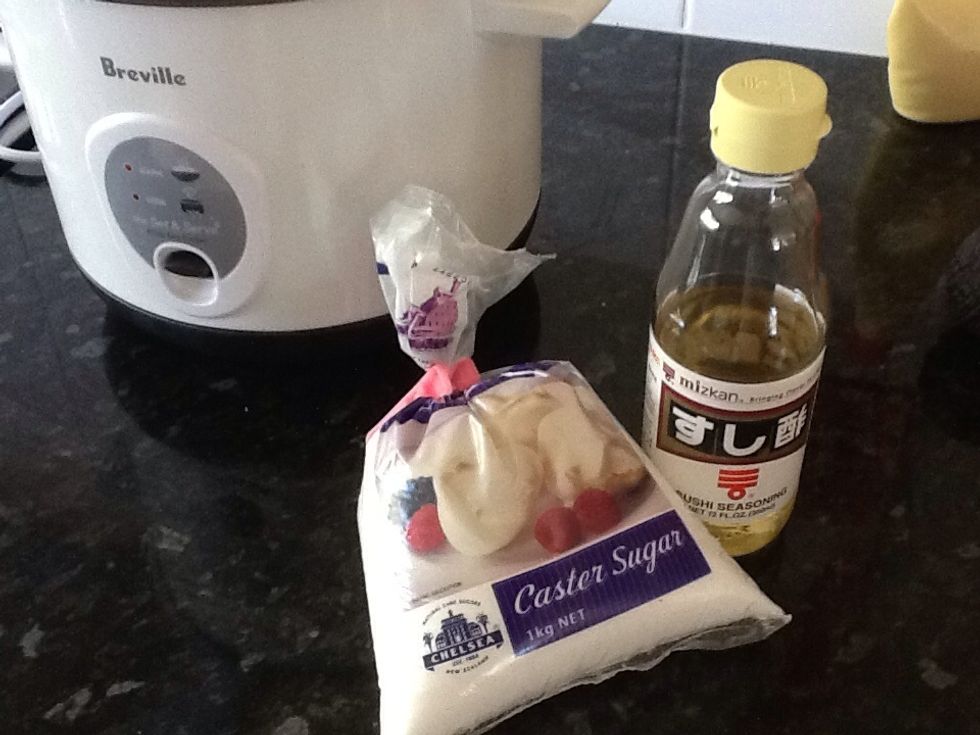 Measure out the caster sugar and rice vinegar and add to the cooked rice. Here you can dissolve the sugar in the vinegar but I just add it to the hot rice and it works fine.
Crush or chop the garlic, or here you can you use per crushed garlic that comes in a jar.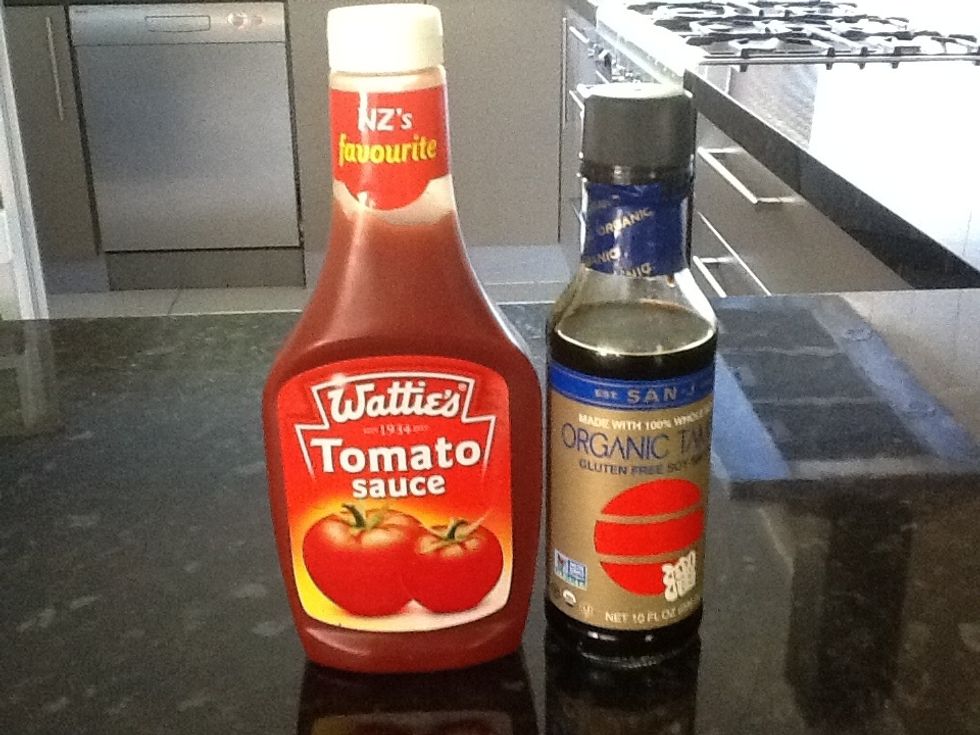 Meaure out the tomato sauce and soy sauce. Add garlic to the tomato sauce and soy sauce, mix and set aside. This is the chicken marinade.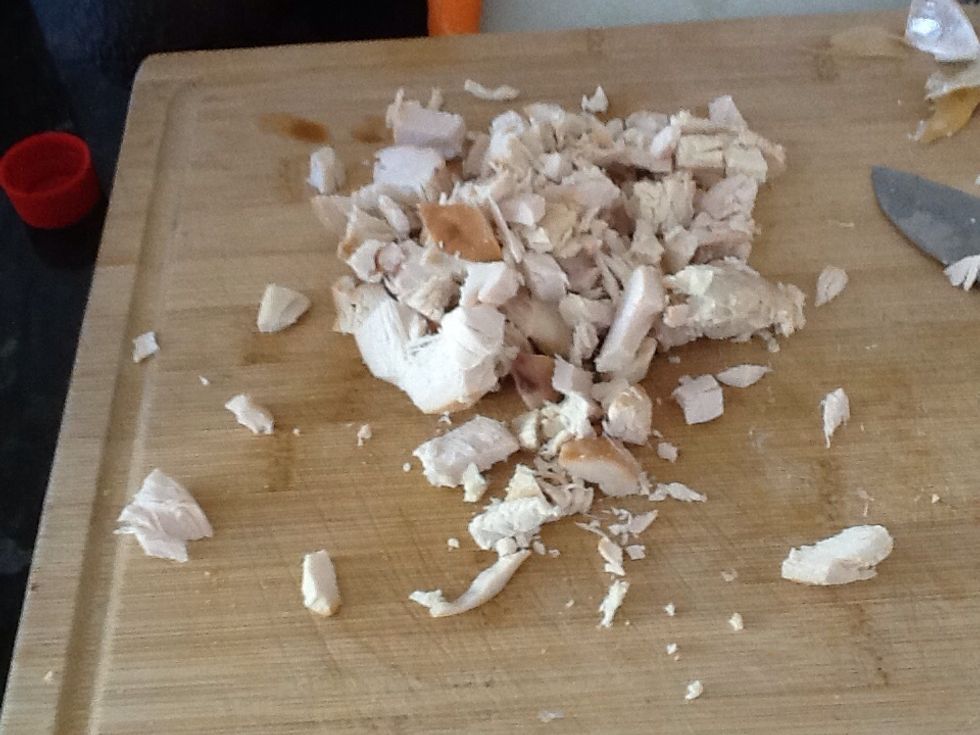 Chop cooked chicken into bite size pieces then put in a small bowl.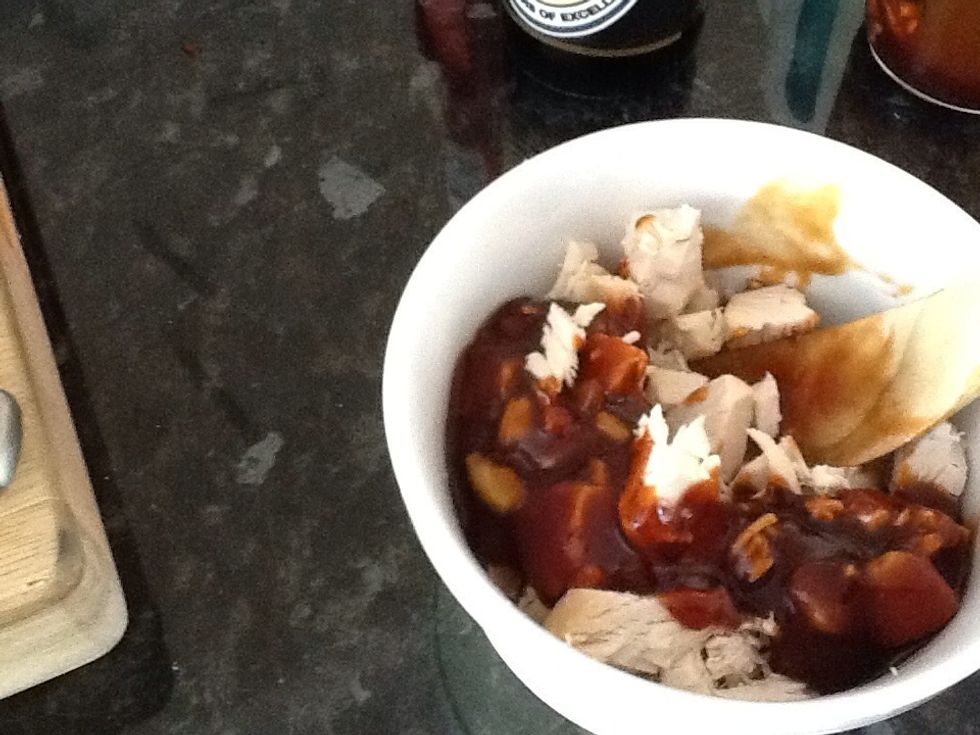 Add marinade to chicken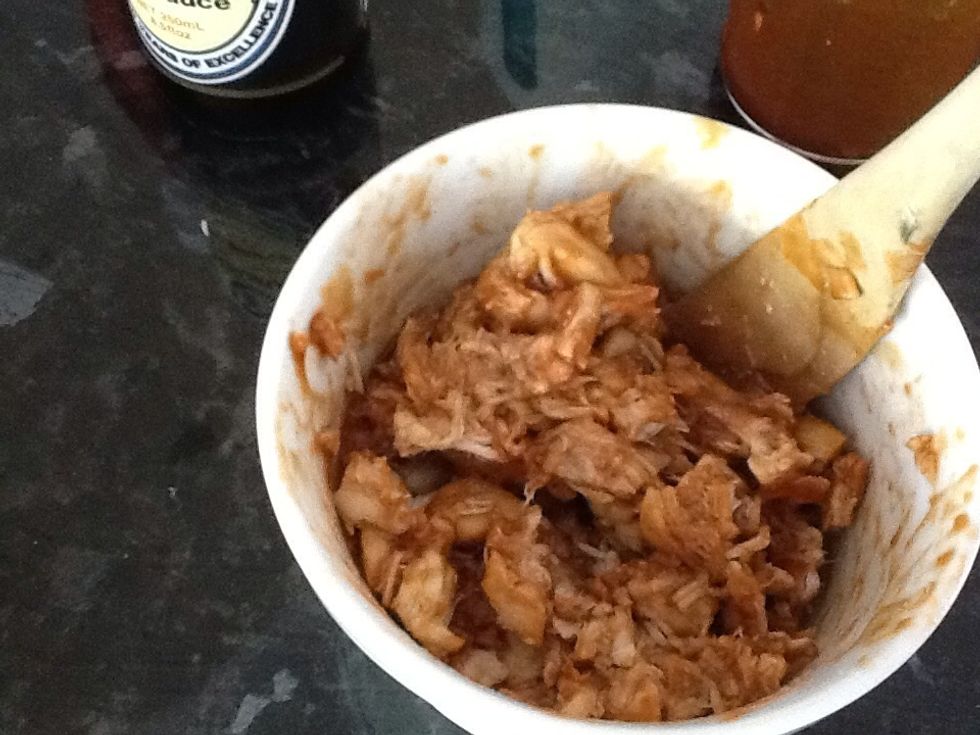 While you prepare the vegetables, set the chicken aside to soak in the marinade.
Get your vegetables ready for the sushi.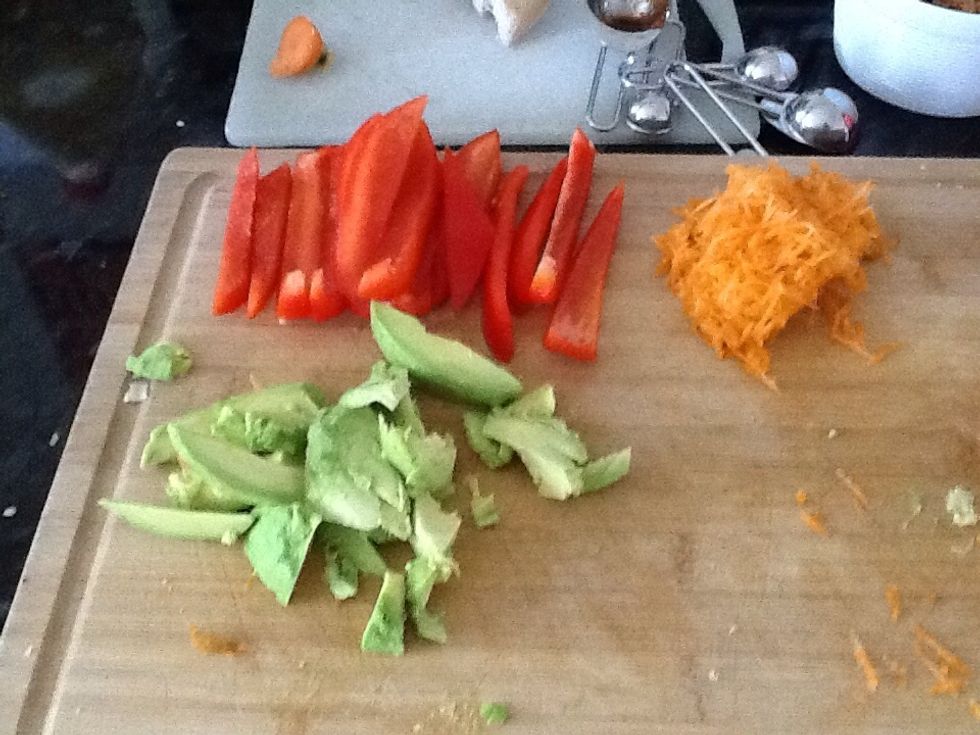 Slice avocado and pepper, and grate the carrot. Now we are ready to make the sushi.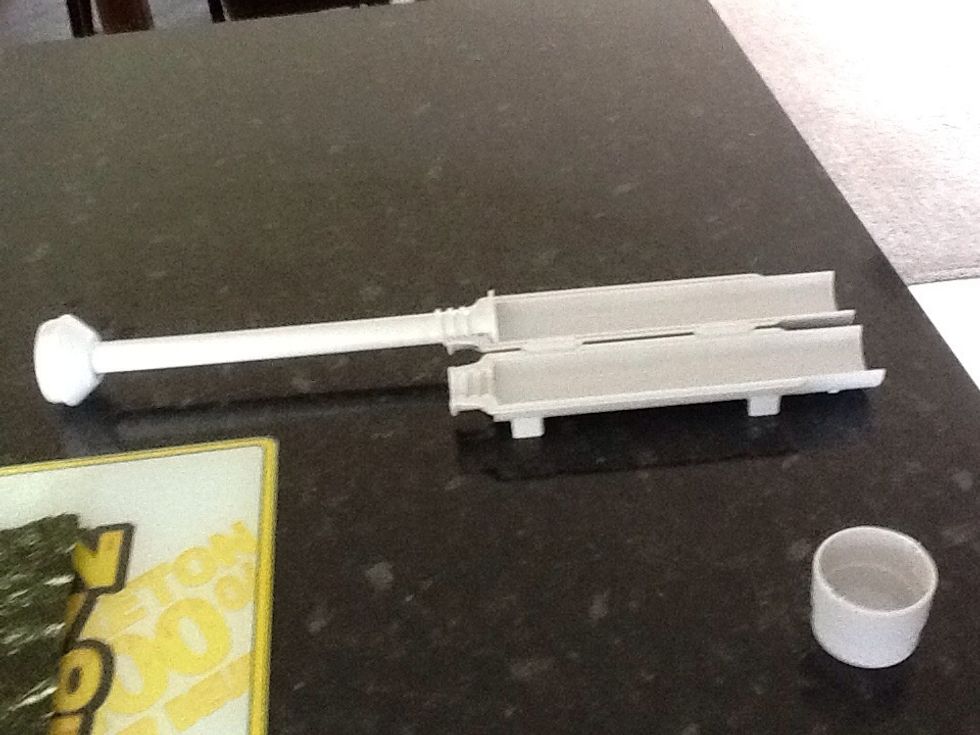 I'm using this device thing, it is really easy to use .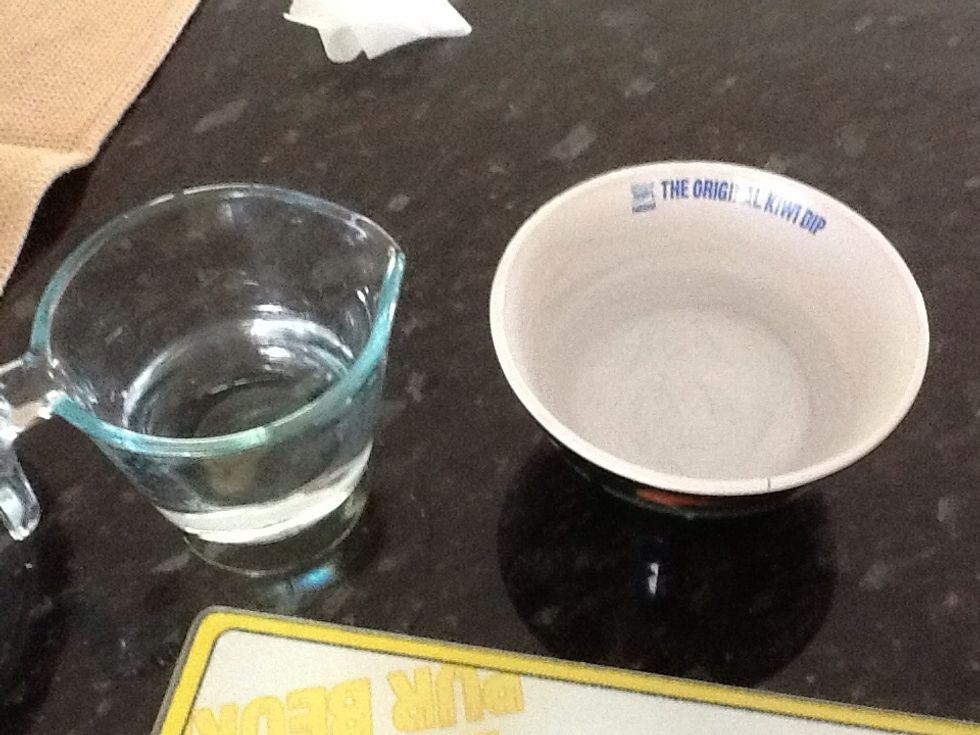 Get two bowls and fill with water. One will be for your hands to stop rice sticking to them, and the other is to wet the seaweed at the end, so it closes.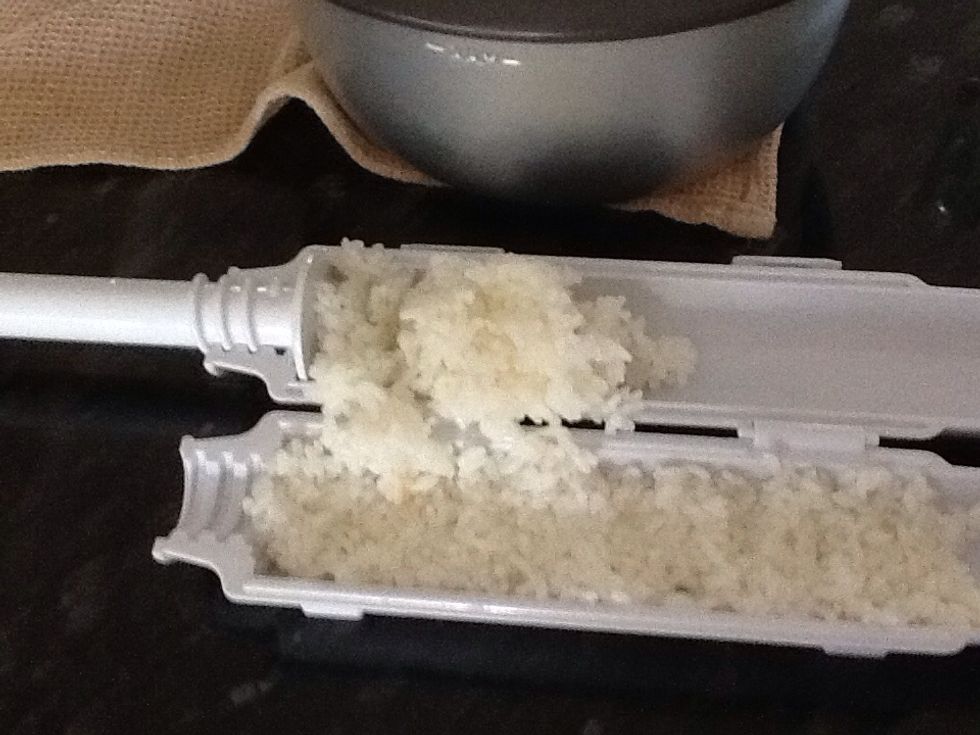 Put rice in the sushi maker and spread it out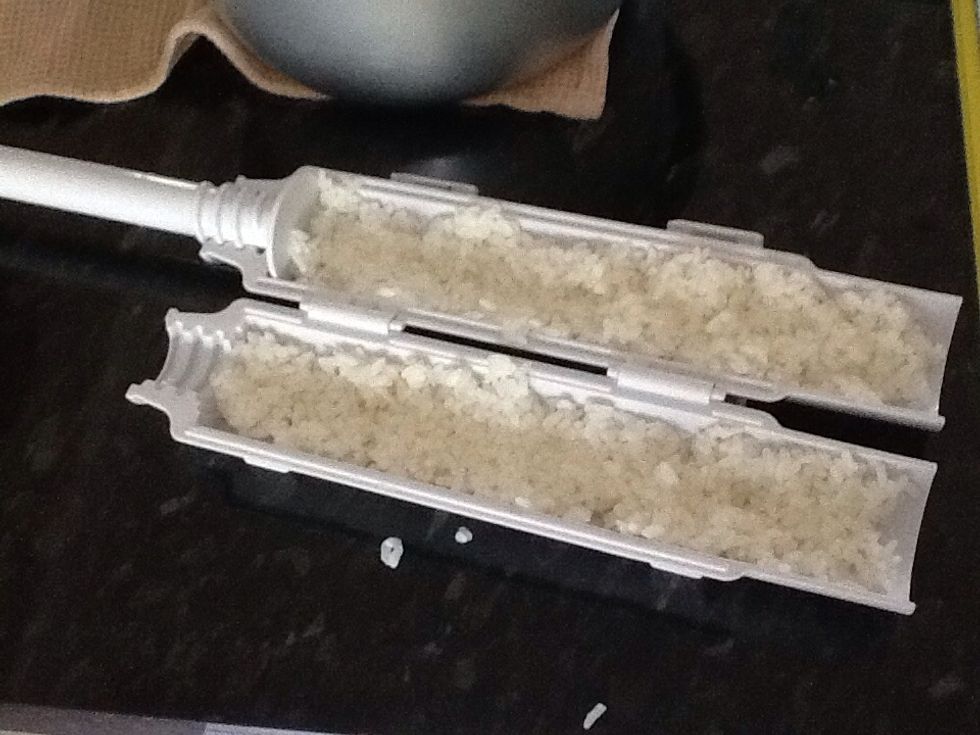 Should look like this, now we can add the filling!
Mayo as the base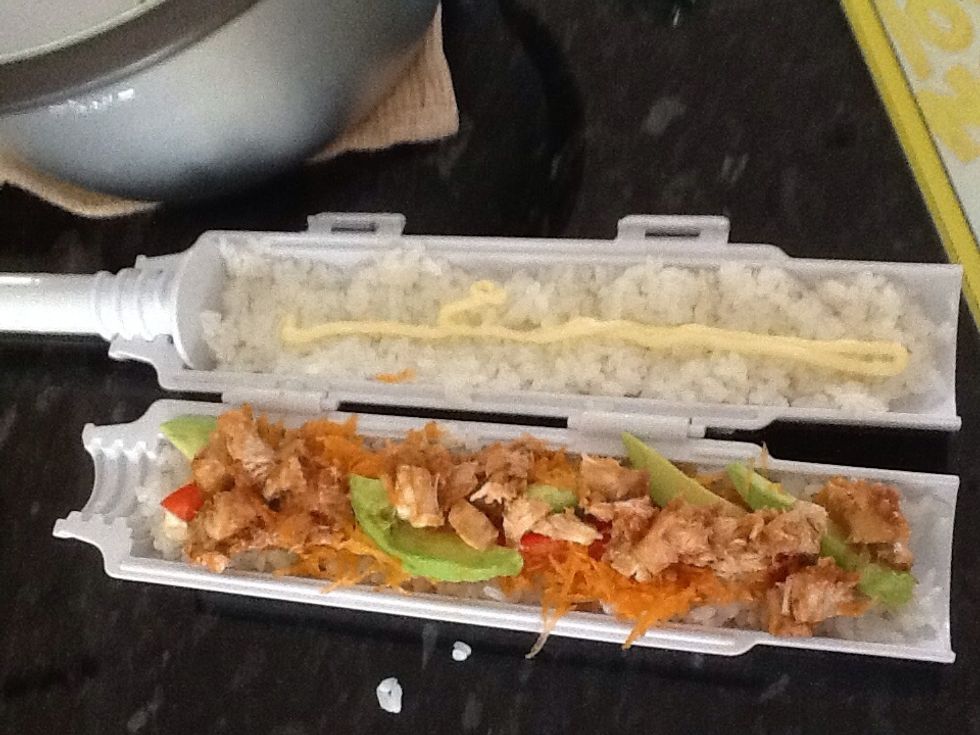 Then place the ingredients evenly along one side. Roughly even placing to ensure each piece has a bit of everything in it.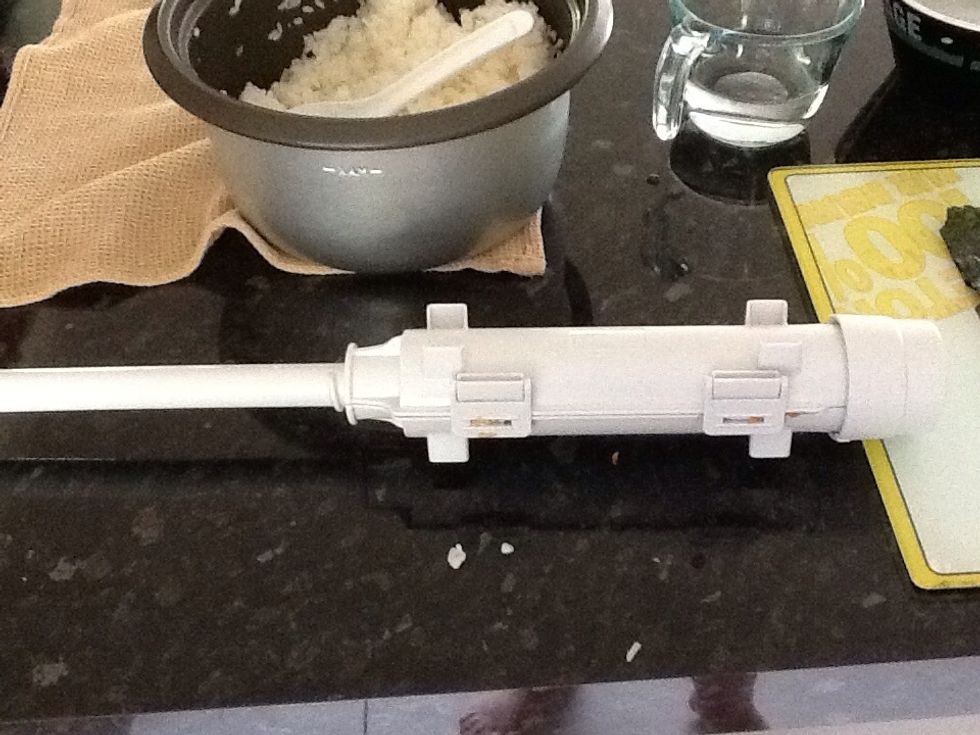 Close and shut the clasp things, and put the cap on the end. Now turn the plunger knob thing until it doesn't twist any more, this is about 5 turns. By doing this the sushi is being compressed.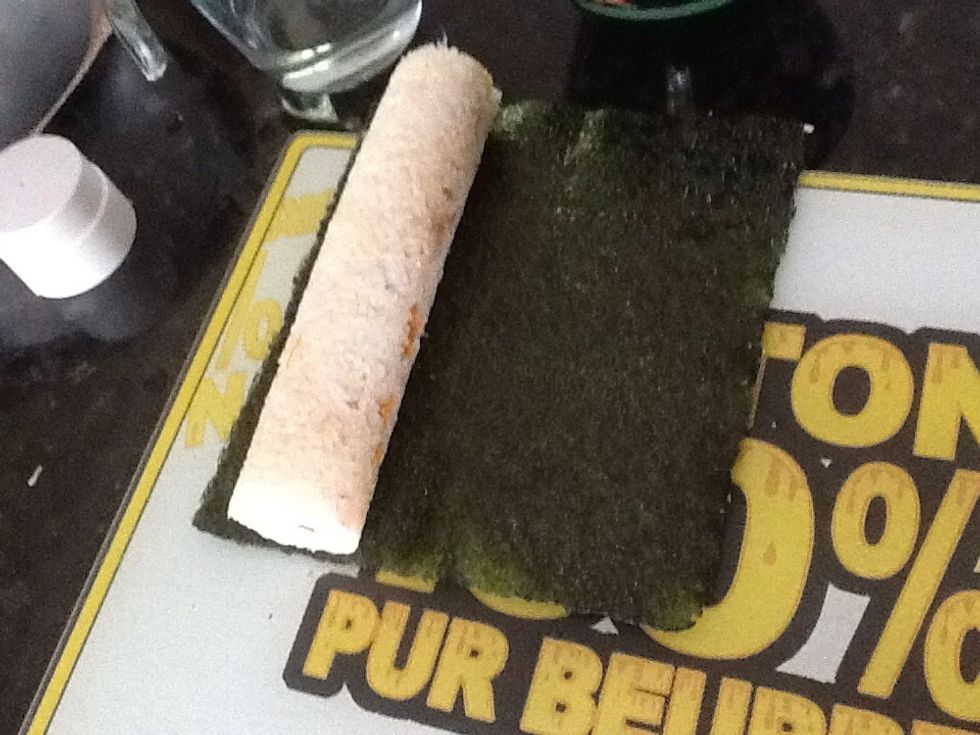 Place seaweed in a board , and Take cap off end and push sushi out with the plunger.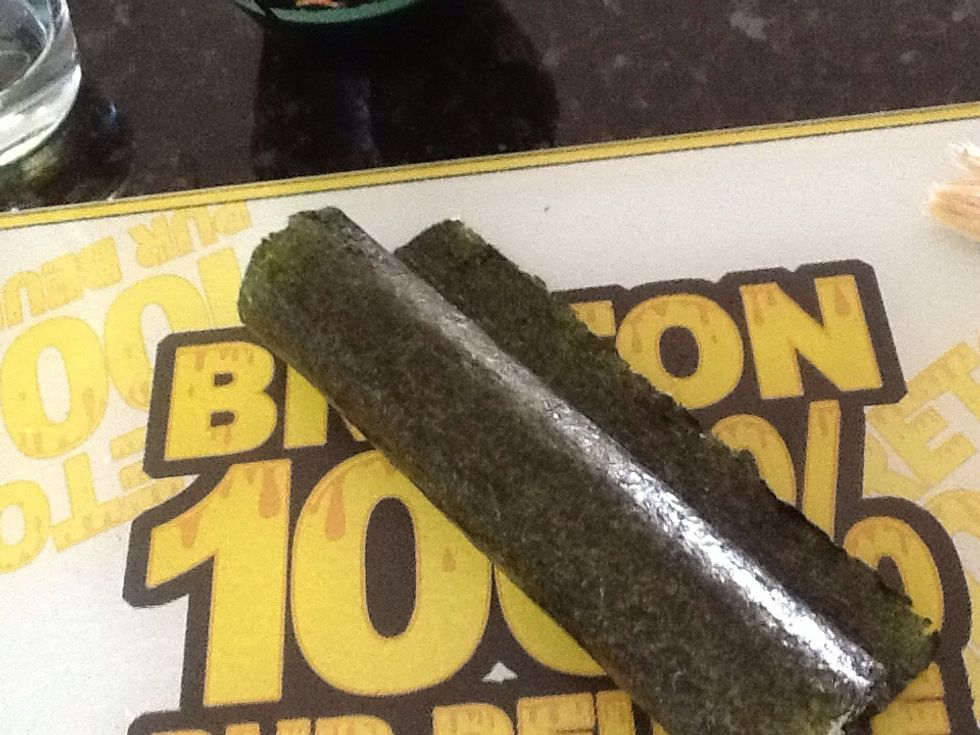 Roll up sushi in seaweed. To close the little flap bit of seaweed, use your other bowl if water and with either fingers or and egg brush, run water along the edge, then press into roll to close sushi.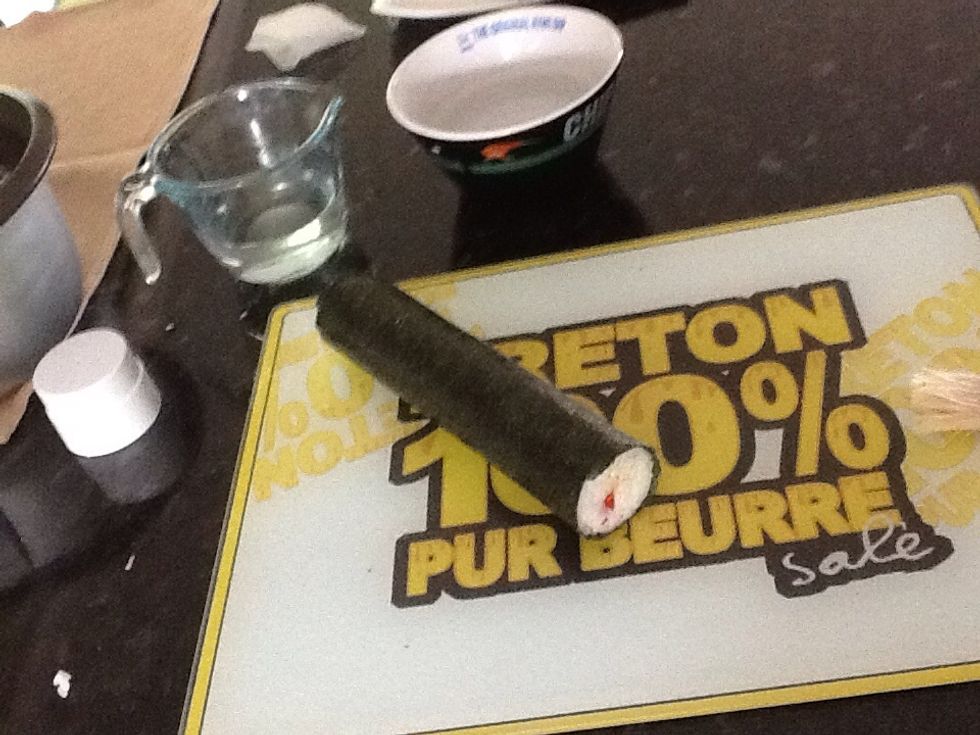 Should look like this . Repeat with remaining rice and ingredients .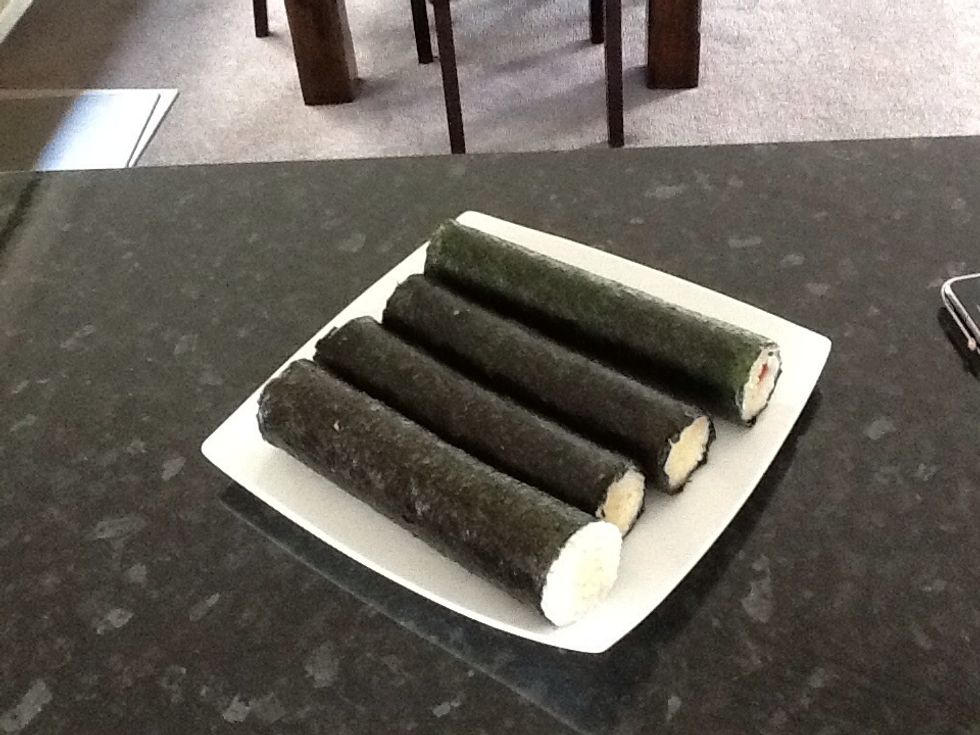 Here are the four I made, now slice and enjoy!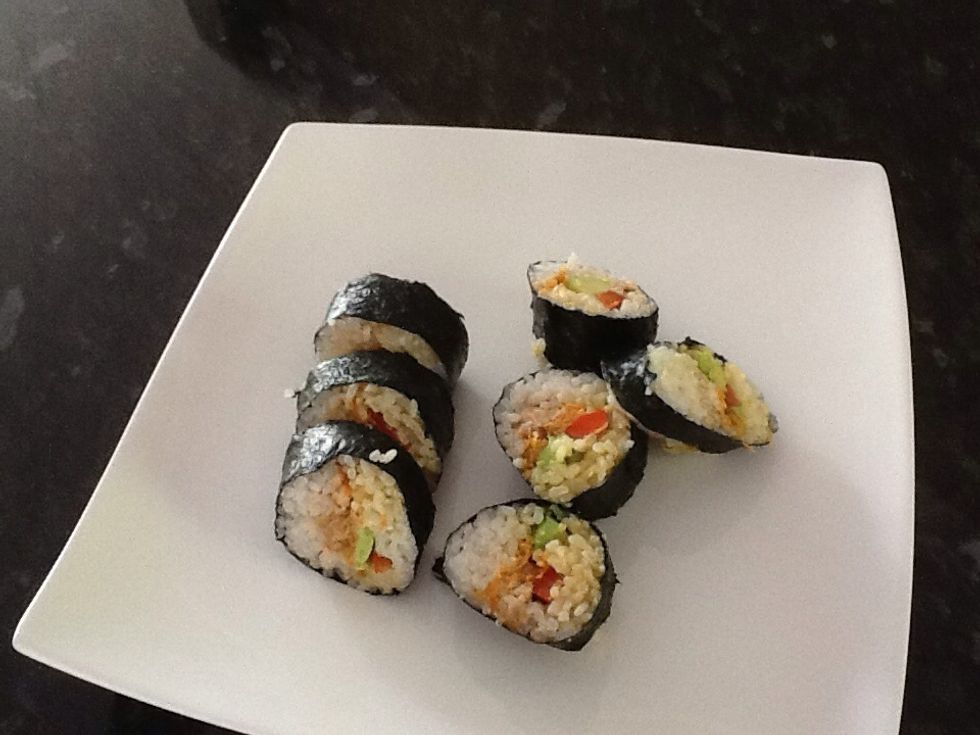 Yum! Could serve with a dipping bowl of soy sauce.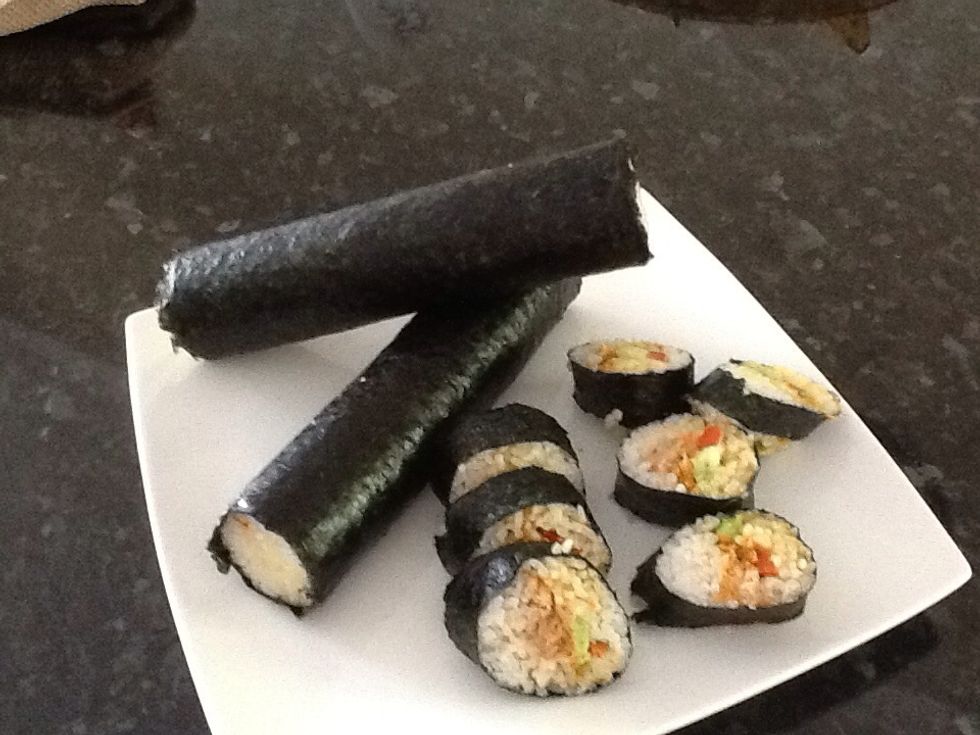 Enjoy! :)
4.0c Sushi rice
2.0Tbsp Caster sugar
4.0Tbsp rice vinegar
Mayonnaise
2.0Tbsp Soy sauce
2.0Tbsp Tomato sauce
Garlic
Cooked Chicken (or could use salmon or tuna)
Avocado
Carrot
Red pepper
Any other vegetables, like cucumber