This is the first time I make sushi so I am in no way an expert at this but I learned bits and pieces through google, about.com and snapguide. Feel free to give me advice :)
14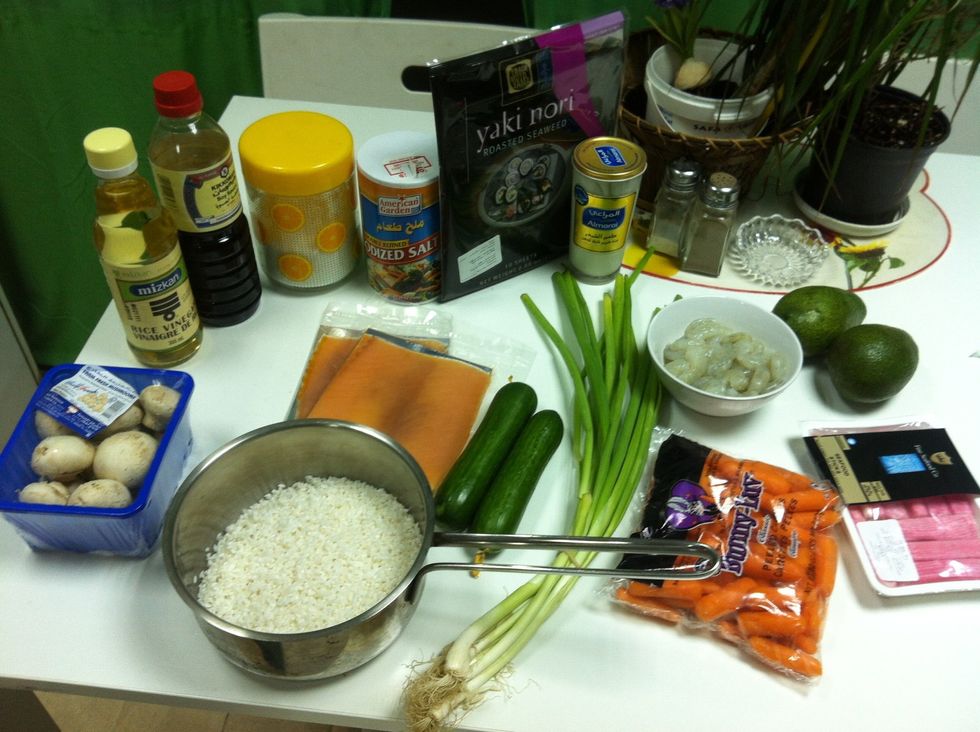 You can use more ingredients if you want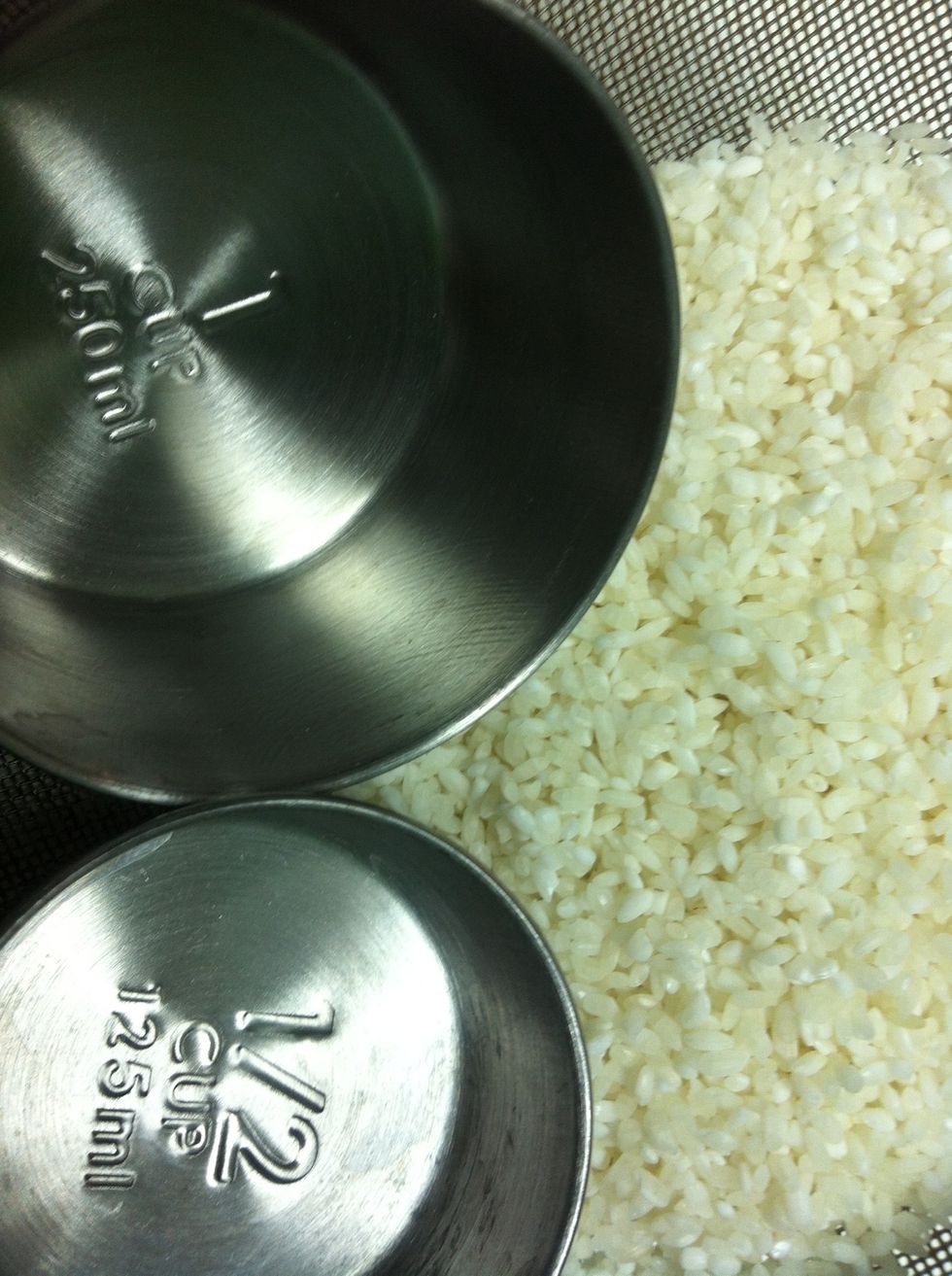 Clean rice and drain for an hour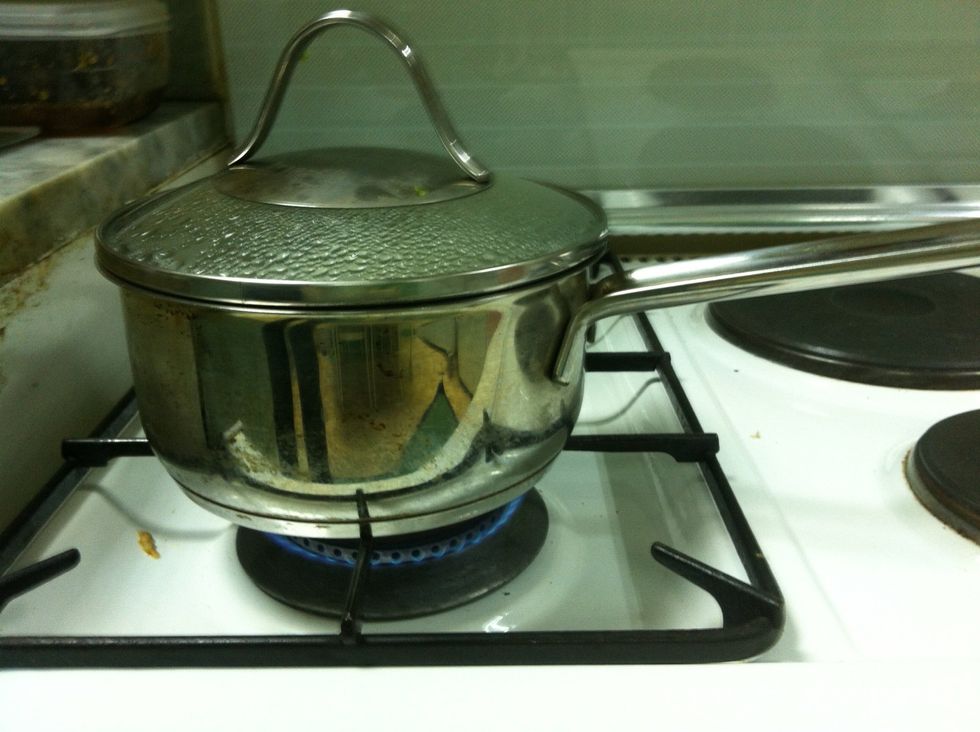 Add water (I used warm) to rice and cook over low heat for 15 min. For every cup of rice use 1.25 cups of water. For each yaki nuri mat u will need around 0.75 cups of fresh rice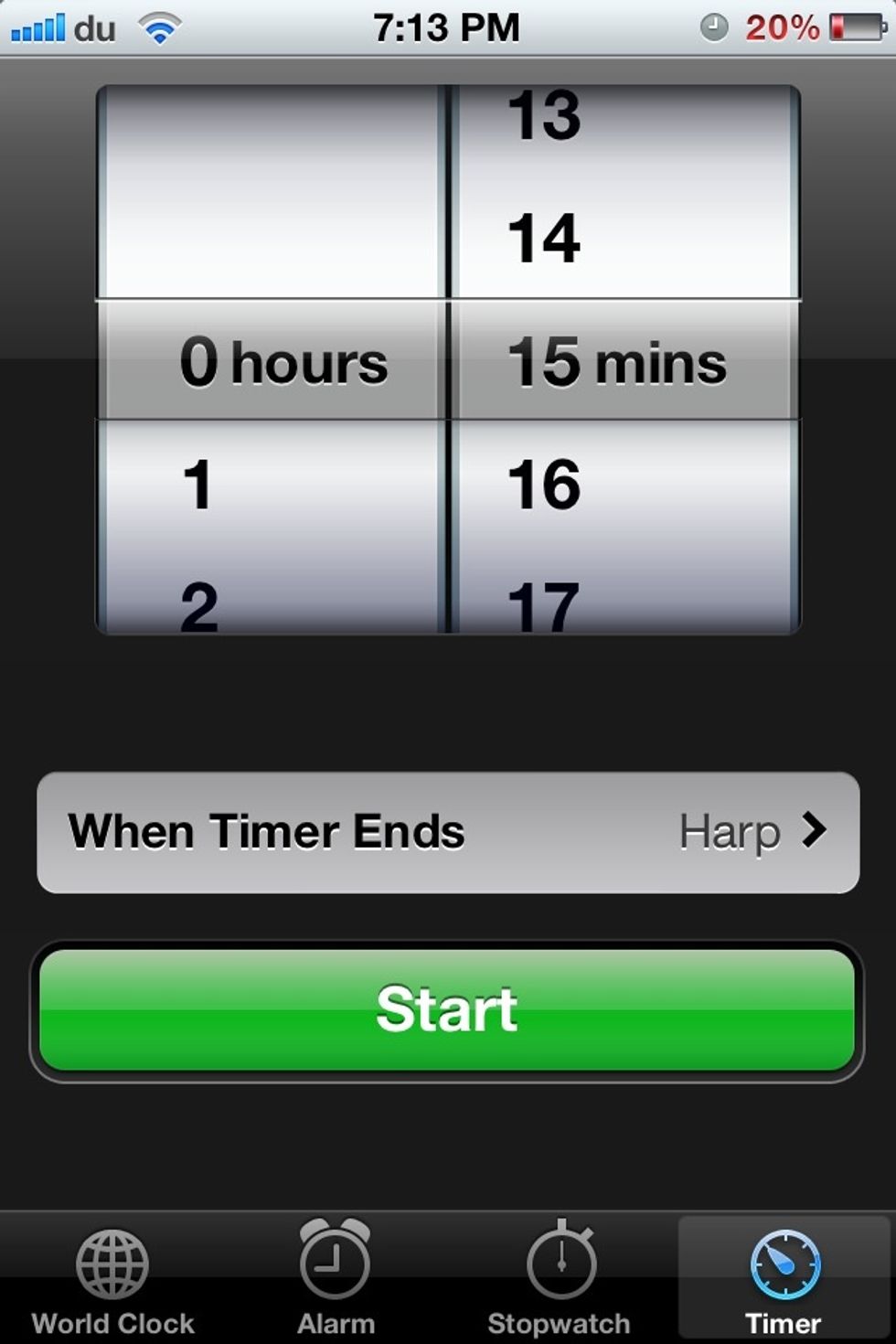 After you cook the rice for 15 min turn off the heat and let it stand for 10 min. Do some preparation work while waiting (see next steps)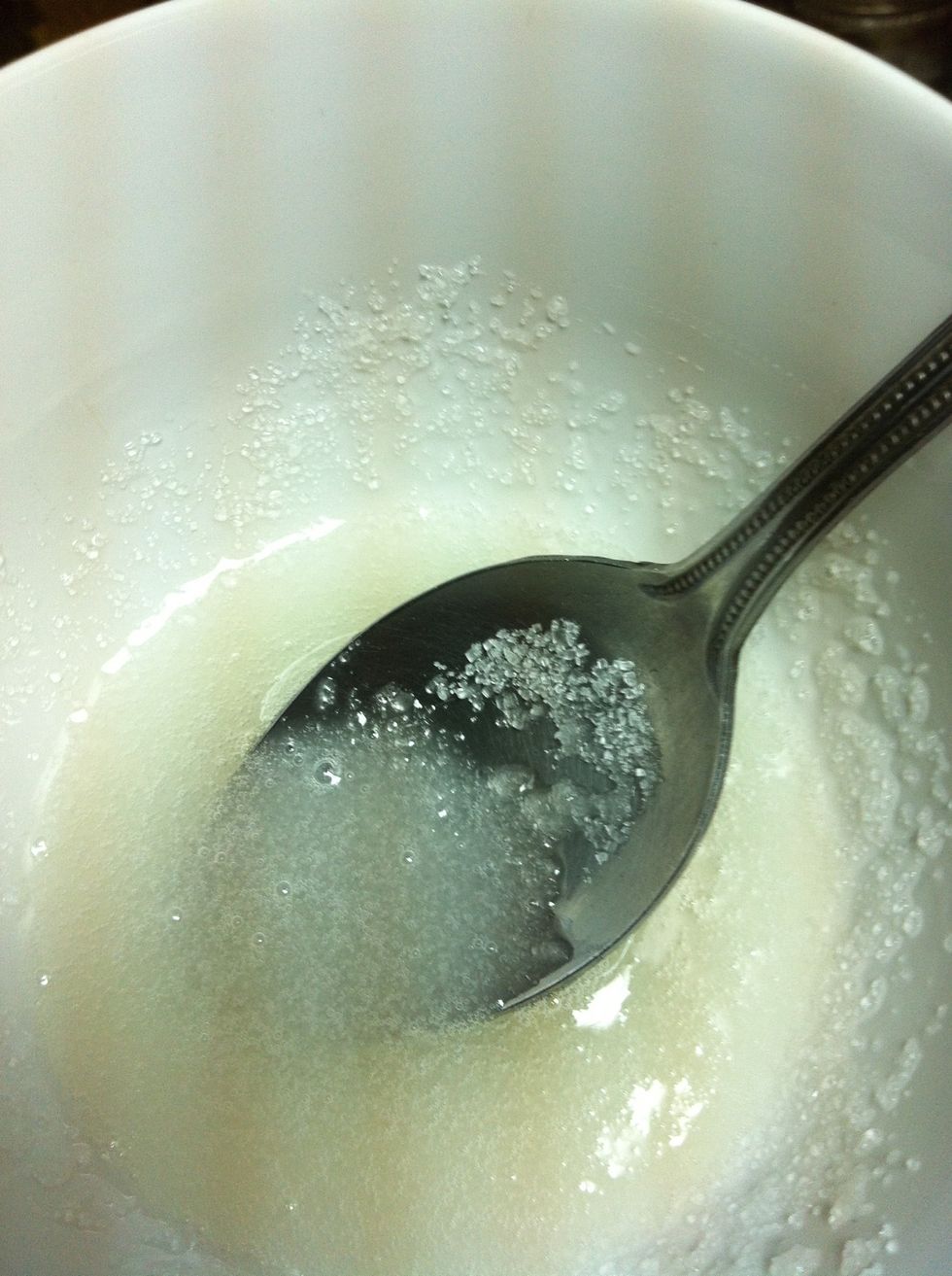 Prepare rice sauce. Mix two tbs of rice vinegar, two tbs of sugar, one tbs o salt and mix thoroughly. This qty will be enough for 1.5 cups of rice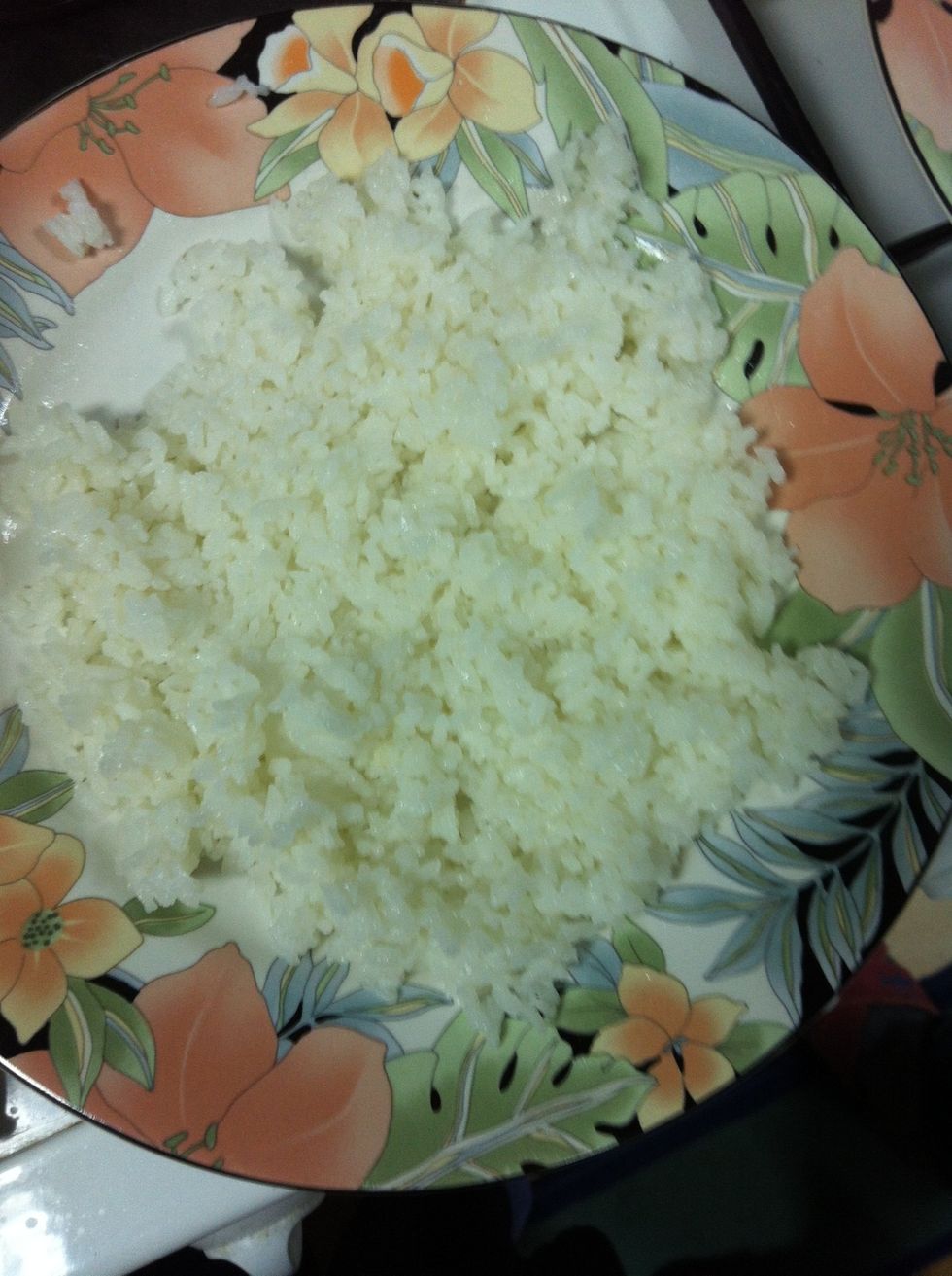 After waiting for 10 min for the rice to cool down place them on a plate(s) and spread them out with a fork as much as possible breaking rice lumps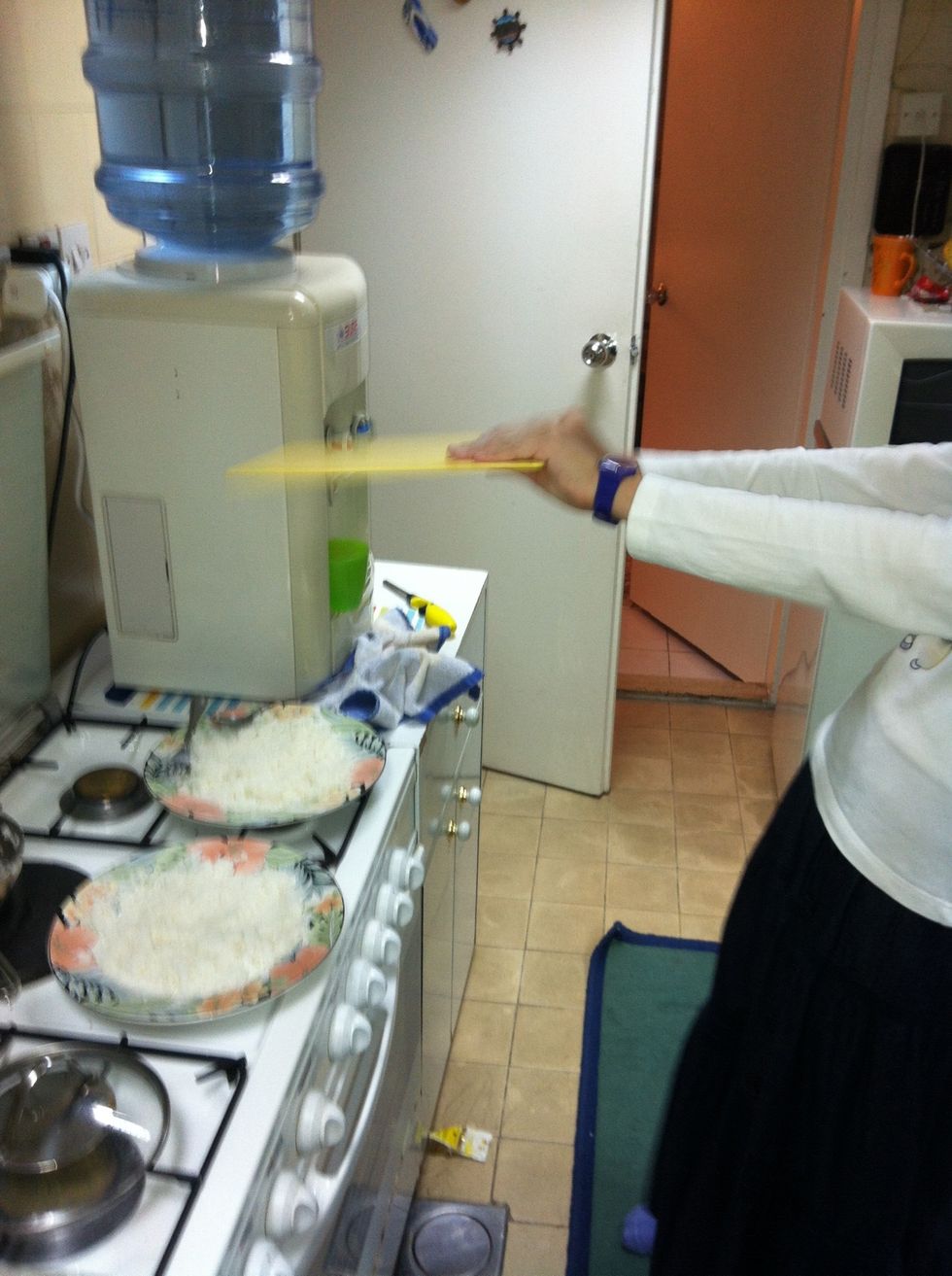 Cool the rice with a fan or magazine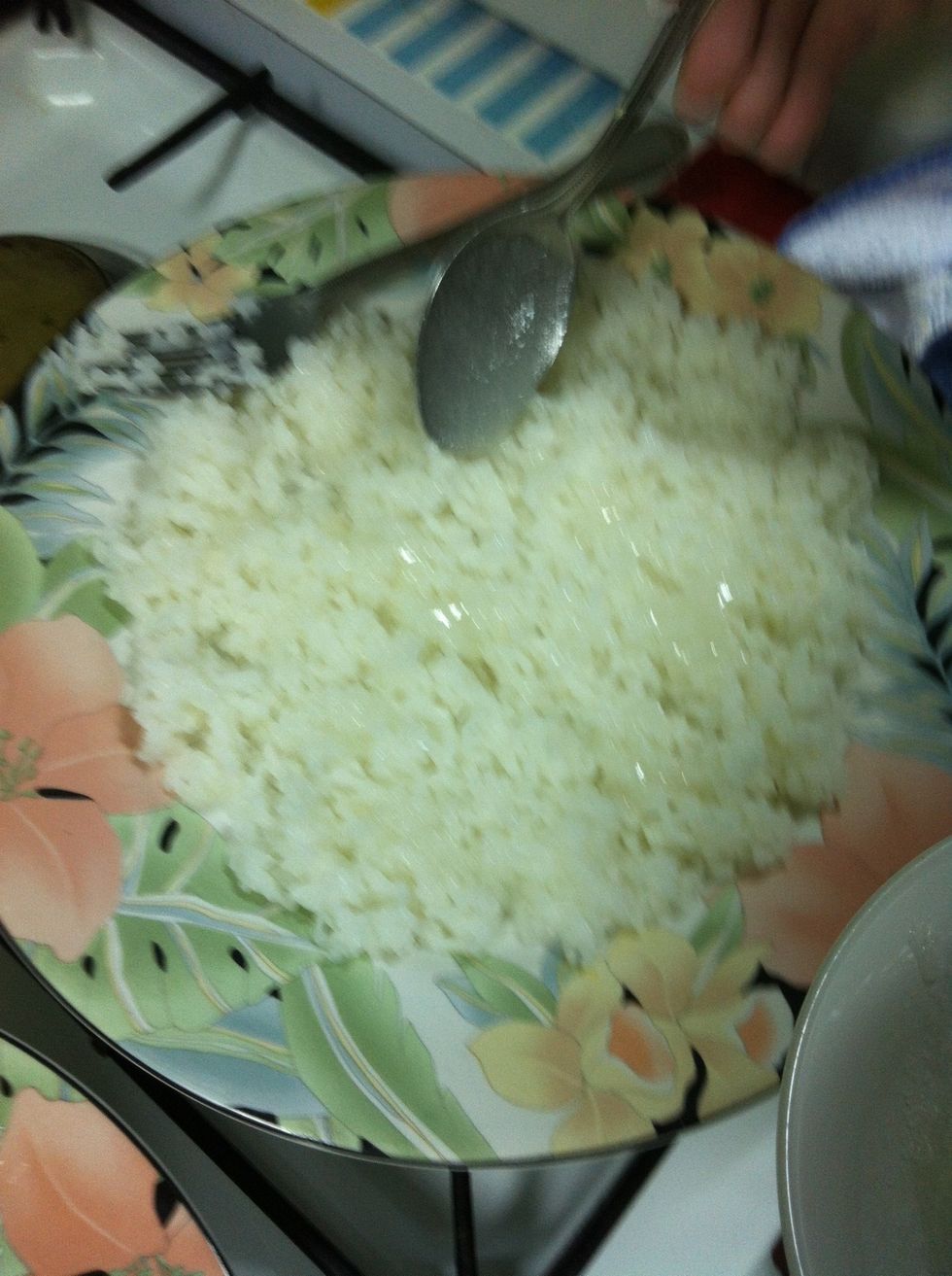 Add the rice sauce evenly onto the rice and mix them well so all the rice grains are more or less coated. Don't forget to mix the sauce before this step as the ingredients might settle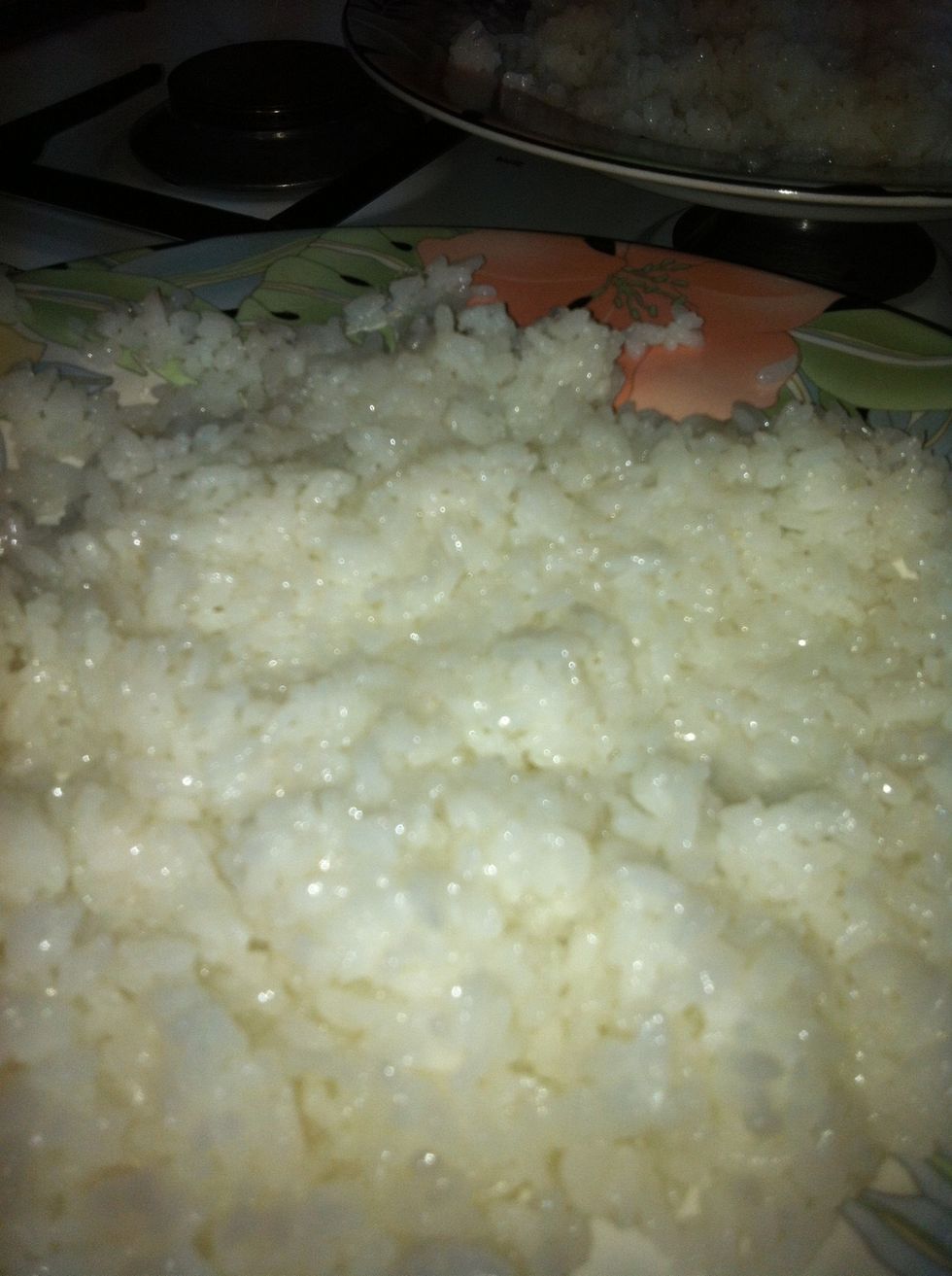 The rice becomes shiny and smells good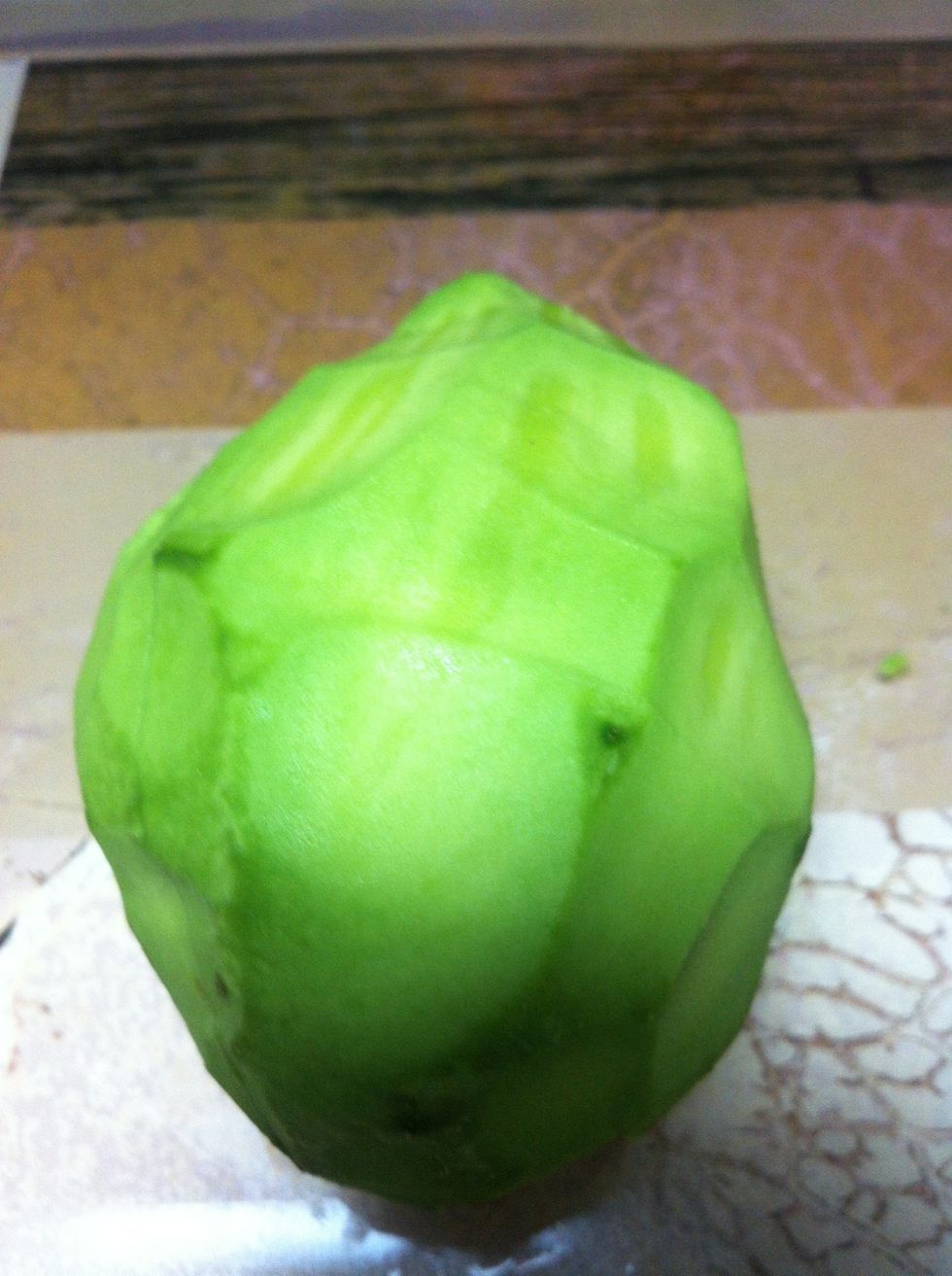 Clean and peal the avocado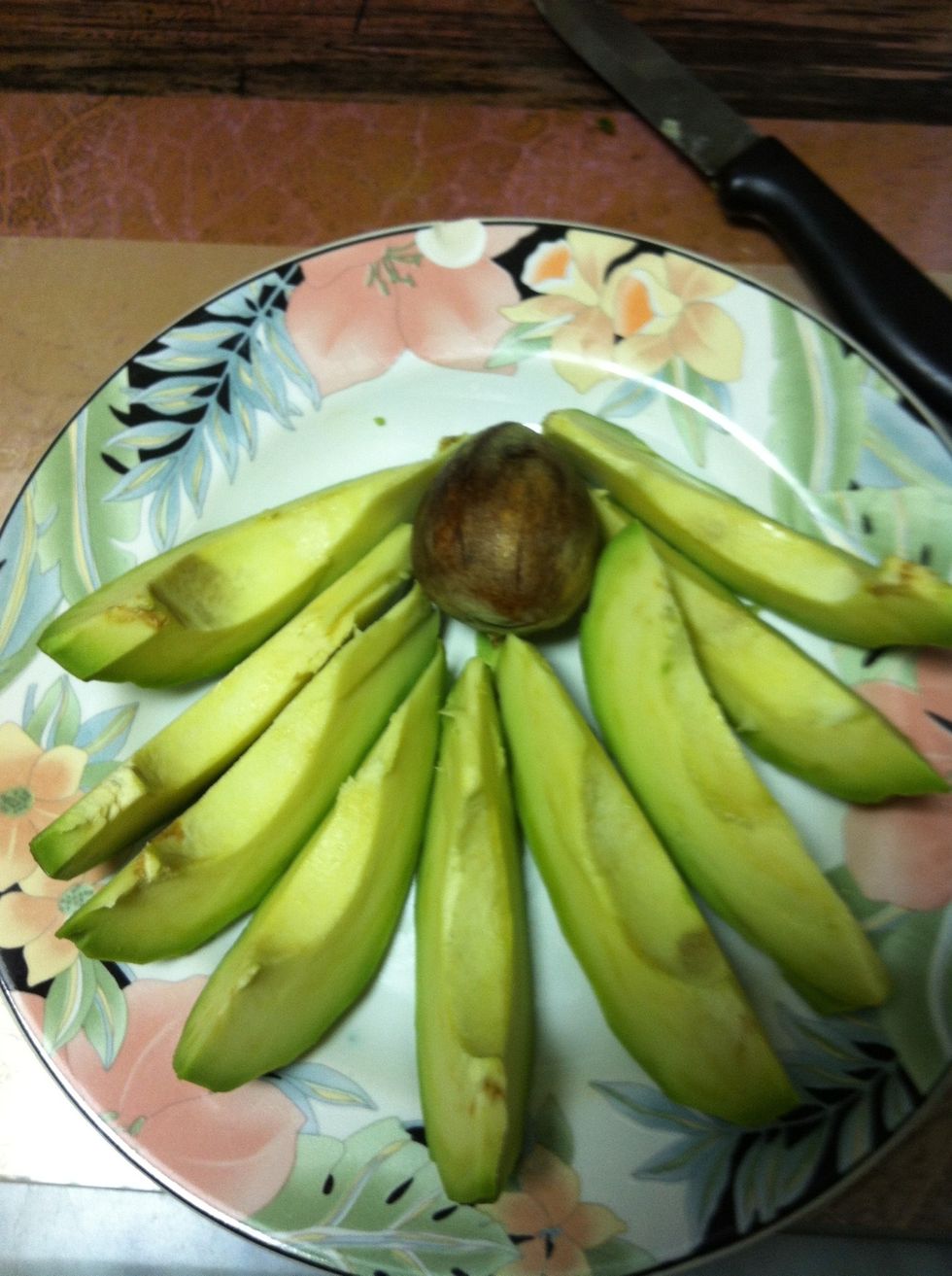 Slice. Keep the seed to make a avocado tree (guide can be found on snapguide)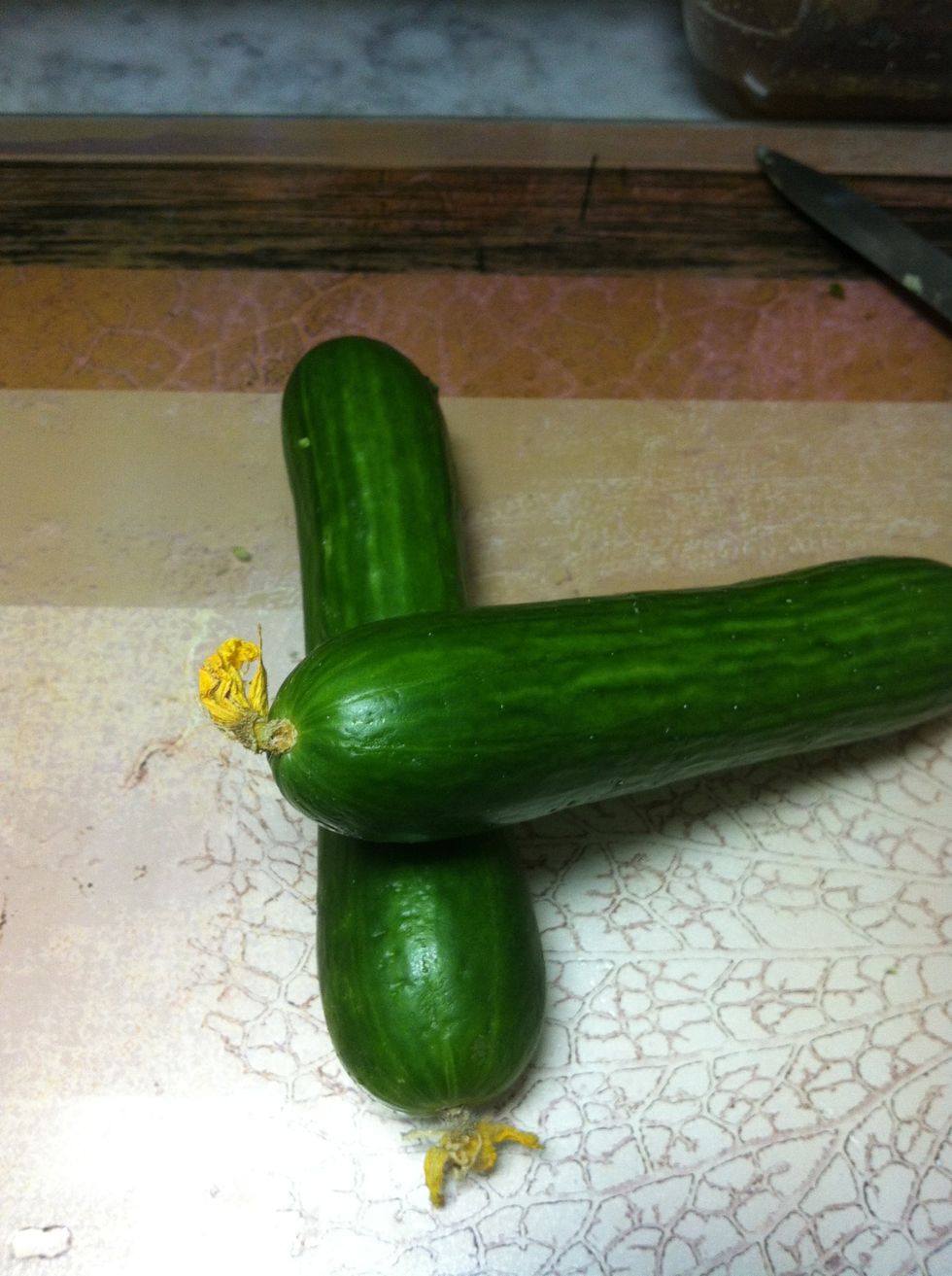 Clean and peel cucumber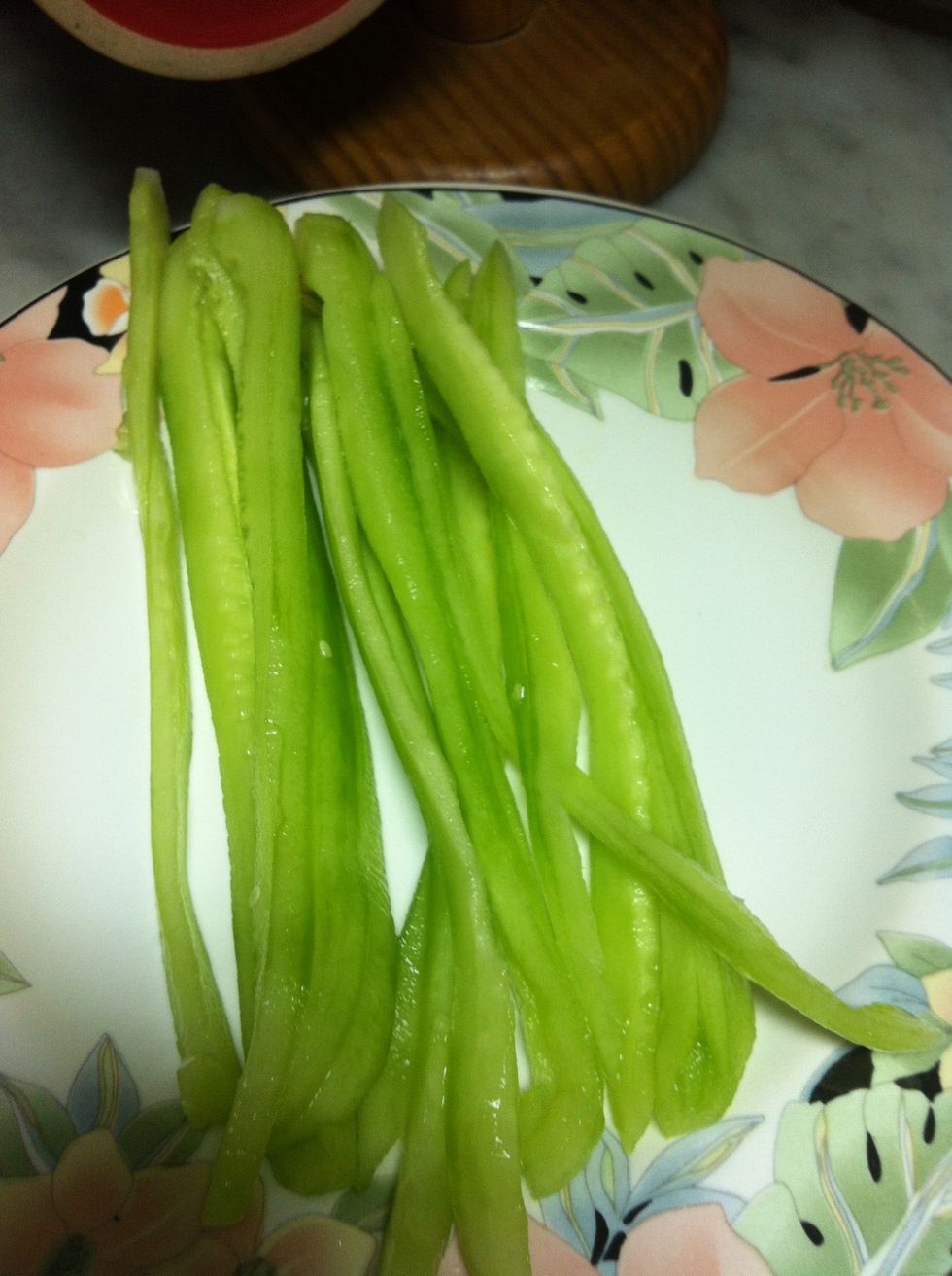 Slice as thin as possible removing seeds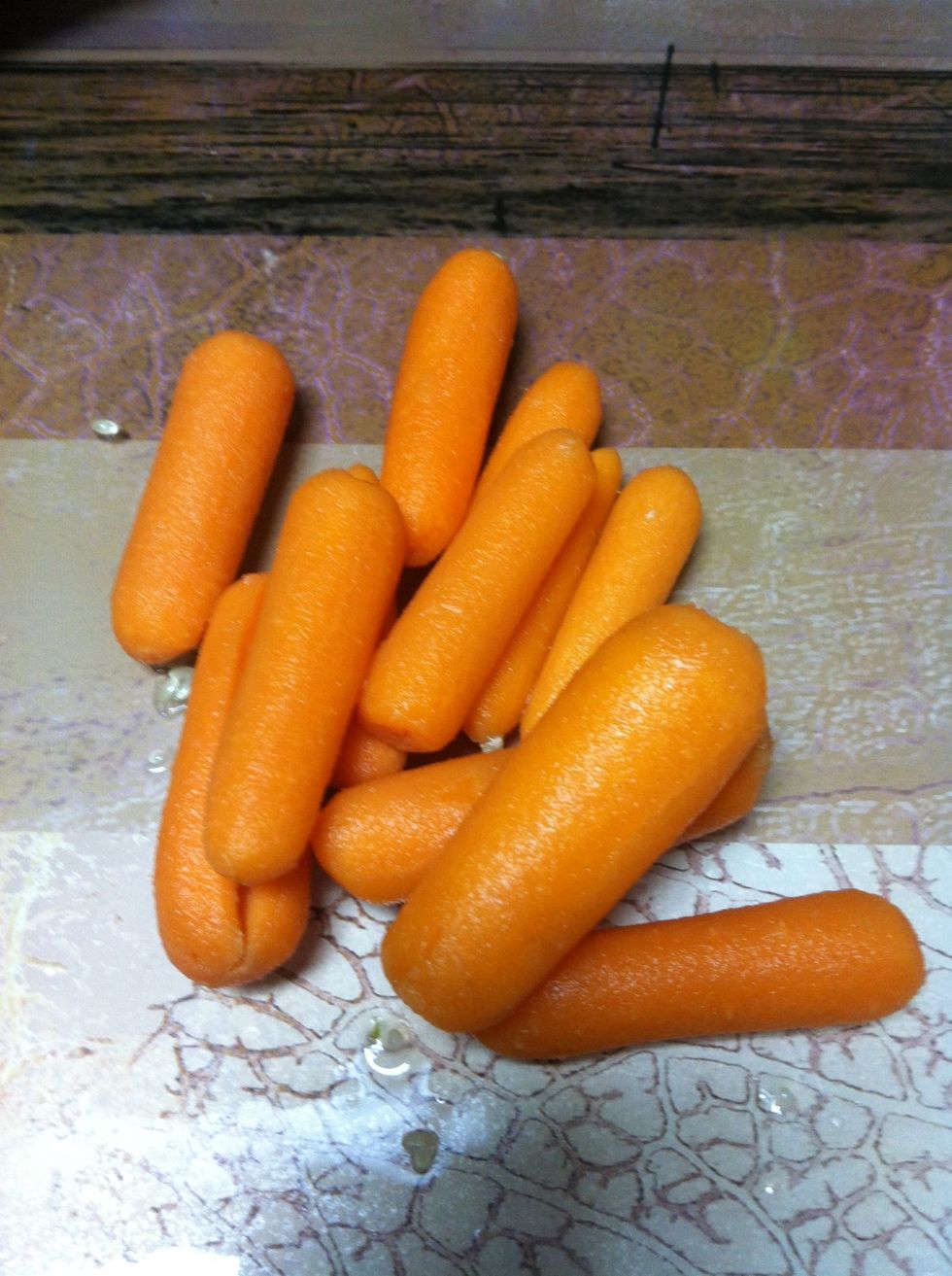 Clean and peel carrots ( u can use normal carrots too)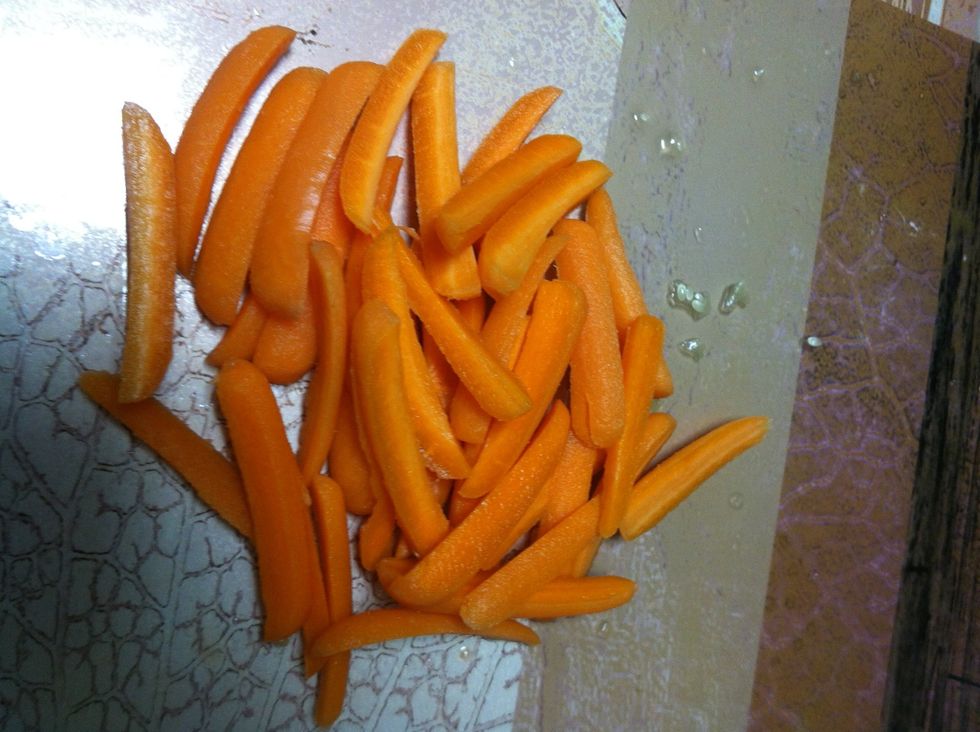 Slice 'em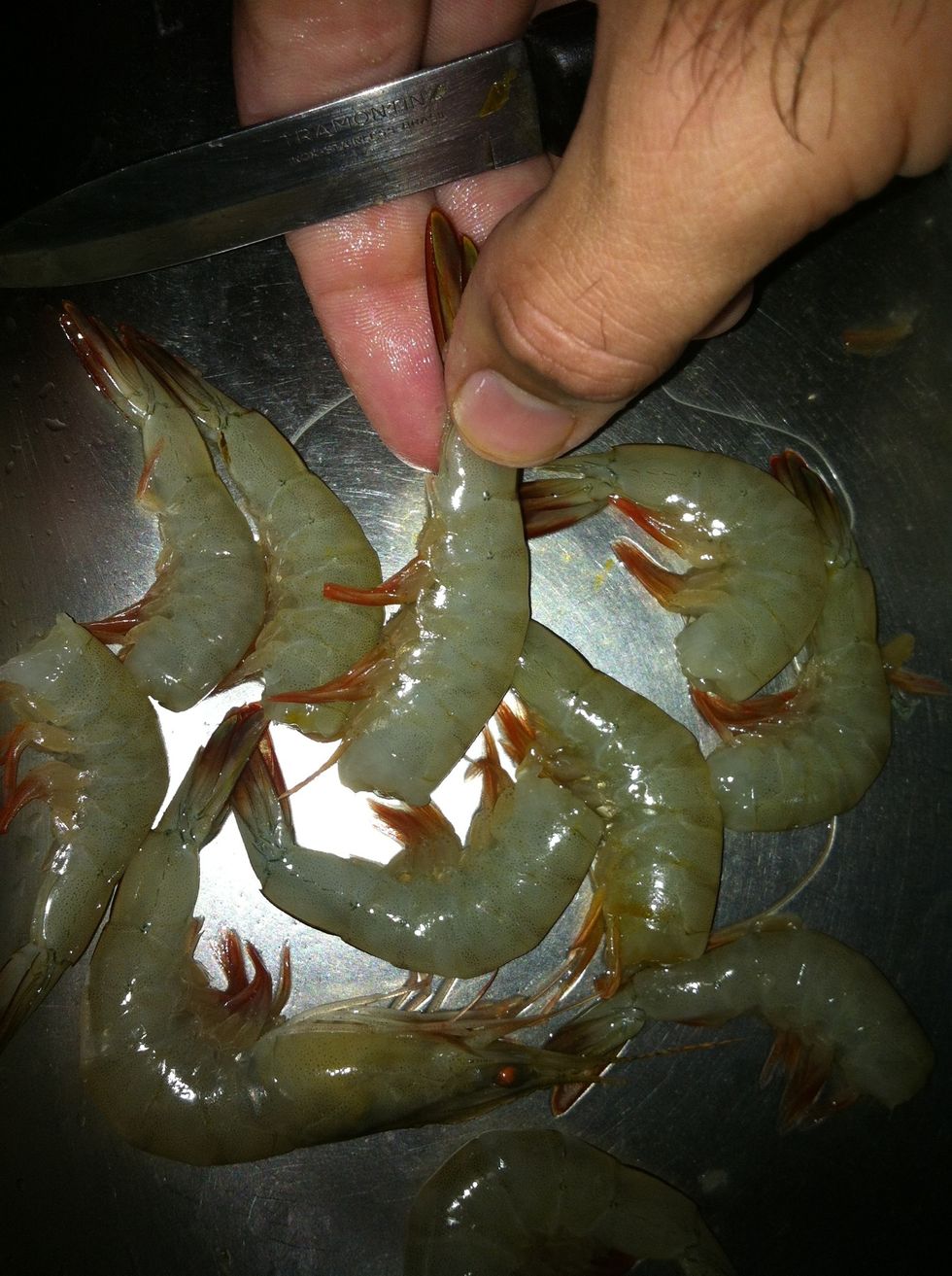 Clean FRESH shrimps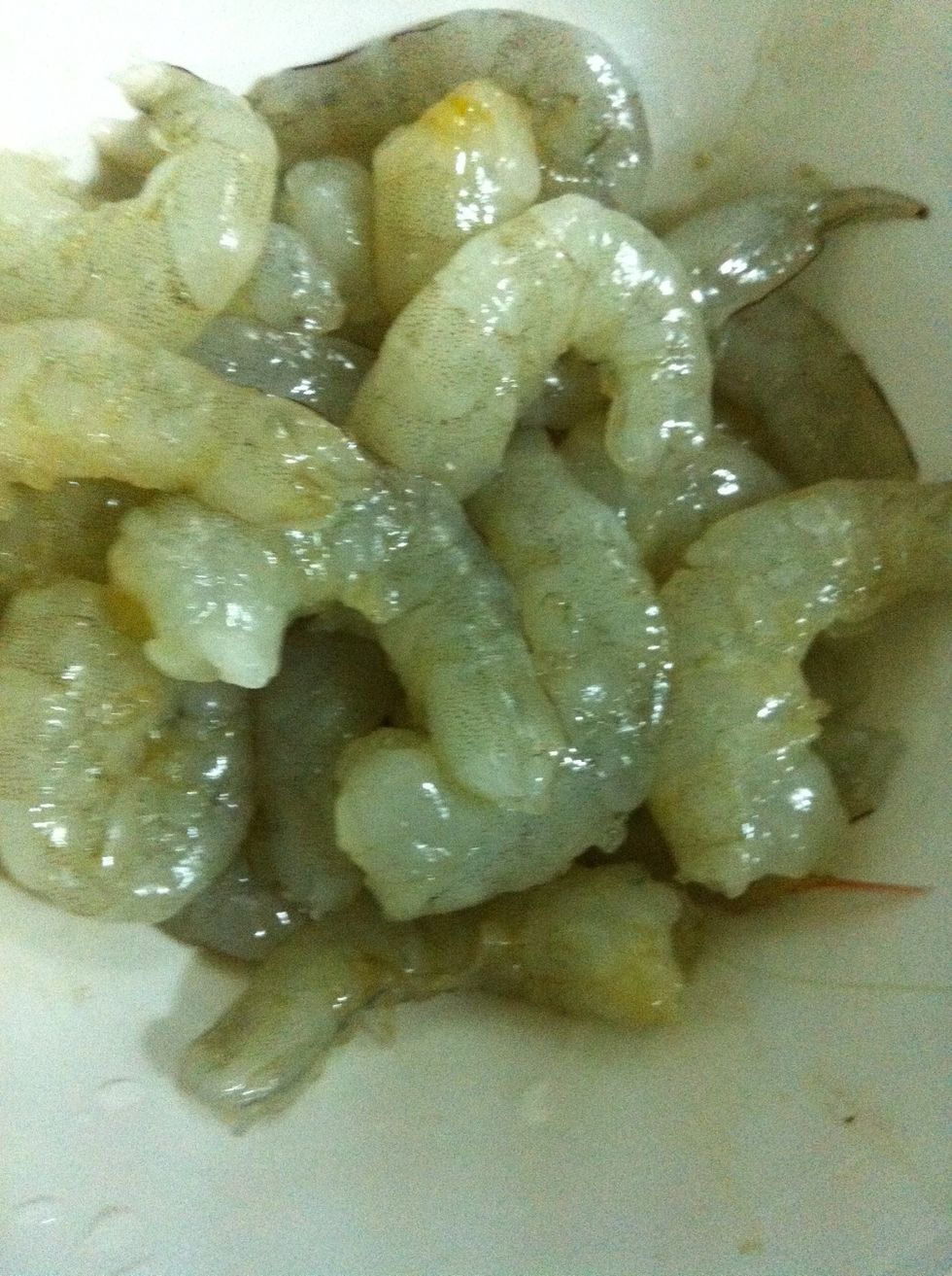 Remove the black lines from inside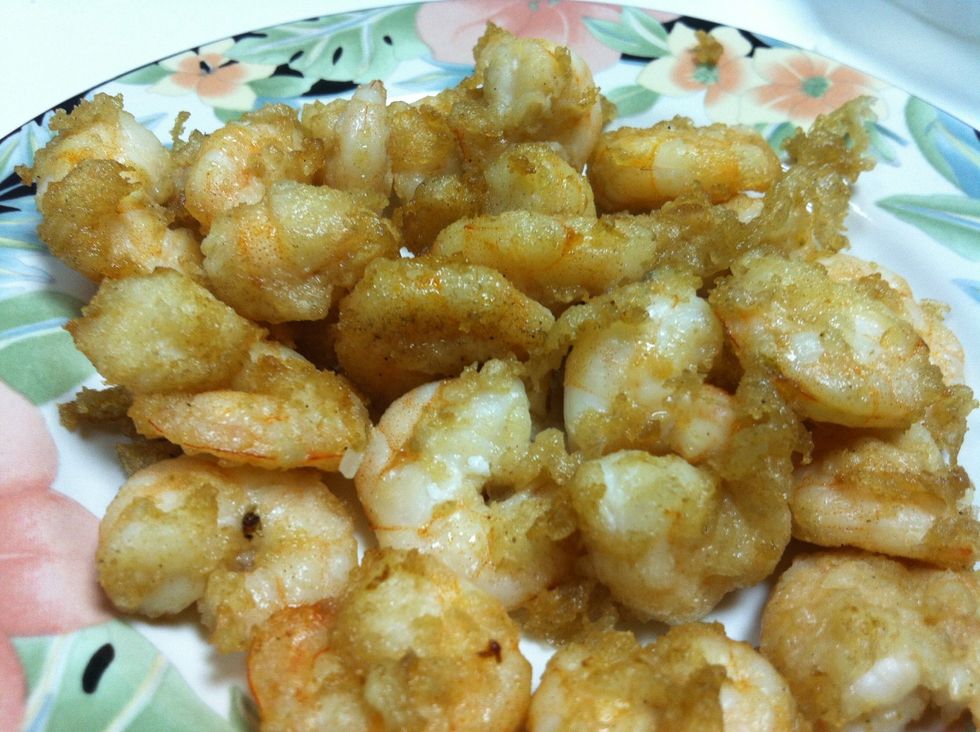 Coat with flour and water (paste like) and deep fry for a few minutes till golden brown
Now we can start rolling ;) get your sushi mat and yaki nori ready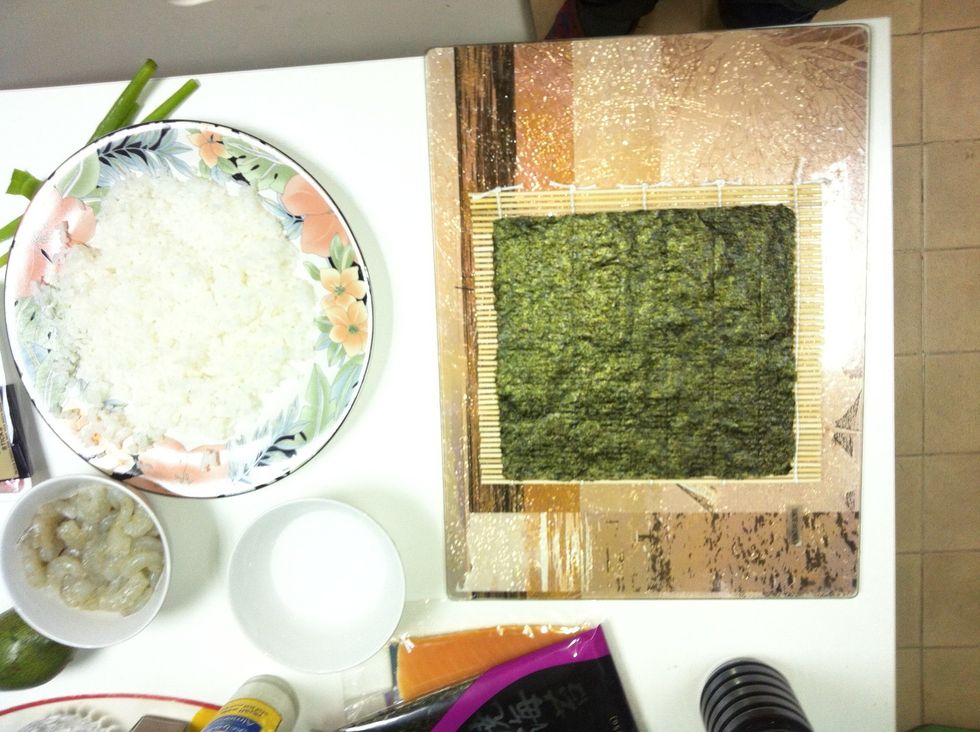 Place yaki nori on sushi mat with the NOT SHINY SIDE (rice side) UPWARD. Get the rice (now at room temperature) and a bowl with clean water ready.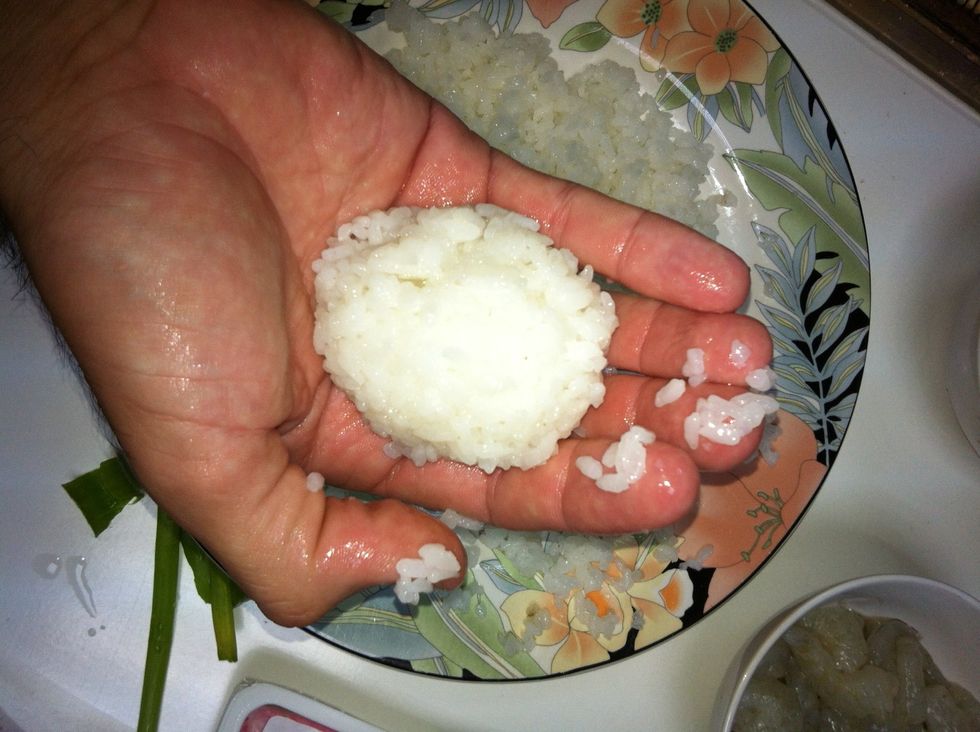 Wet your hand and take a handful of rice to place on the yaki nori
Evenly distribute rice on yaki nori with a uniform thickness of 1 cm. keep hand wet to avoid the rice sticking on your hand.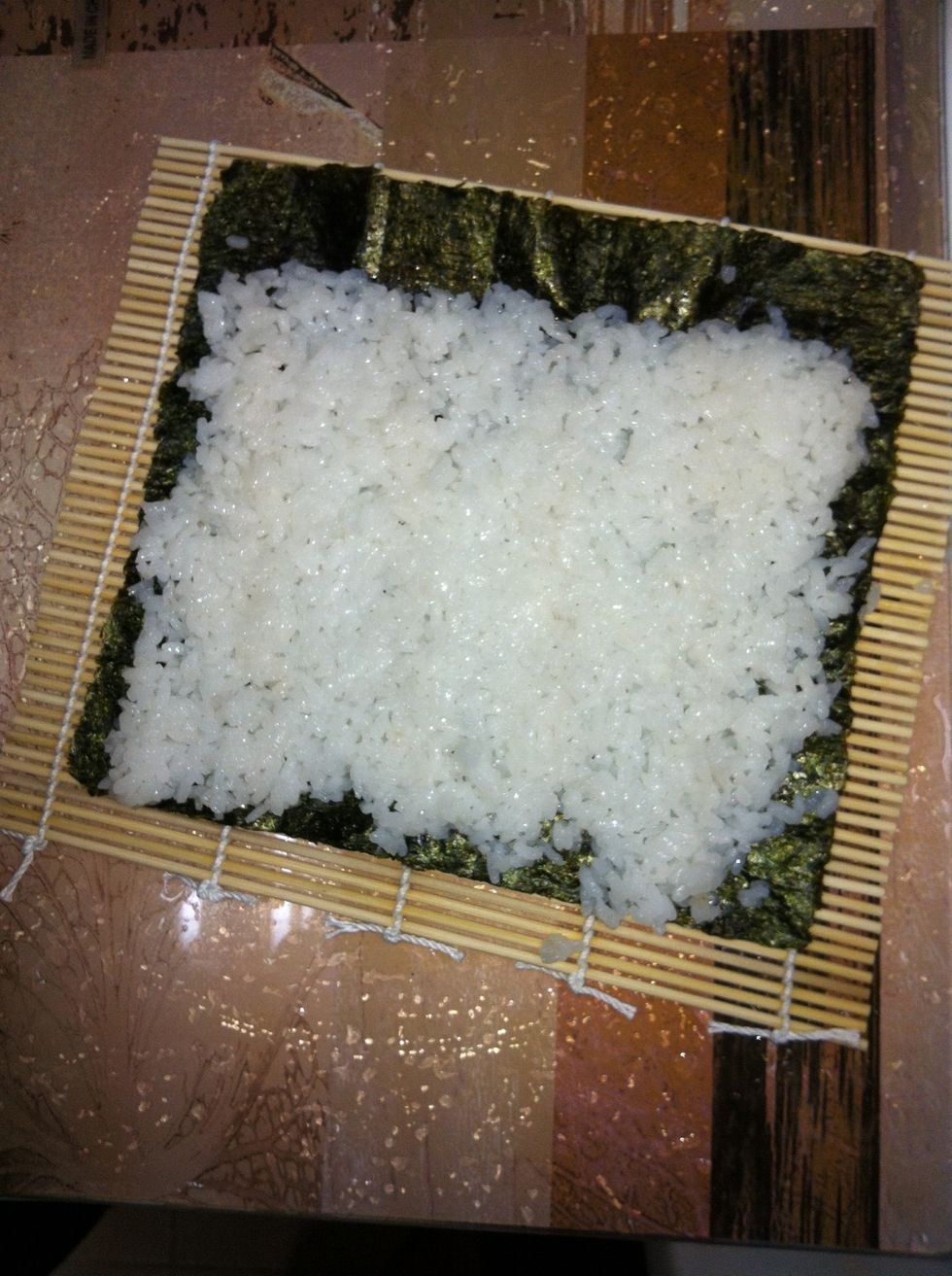 Keep a gap of 1 inch at the top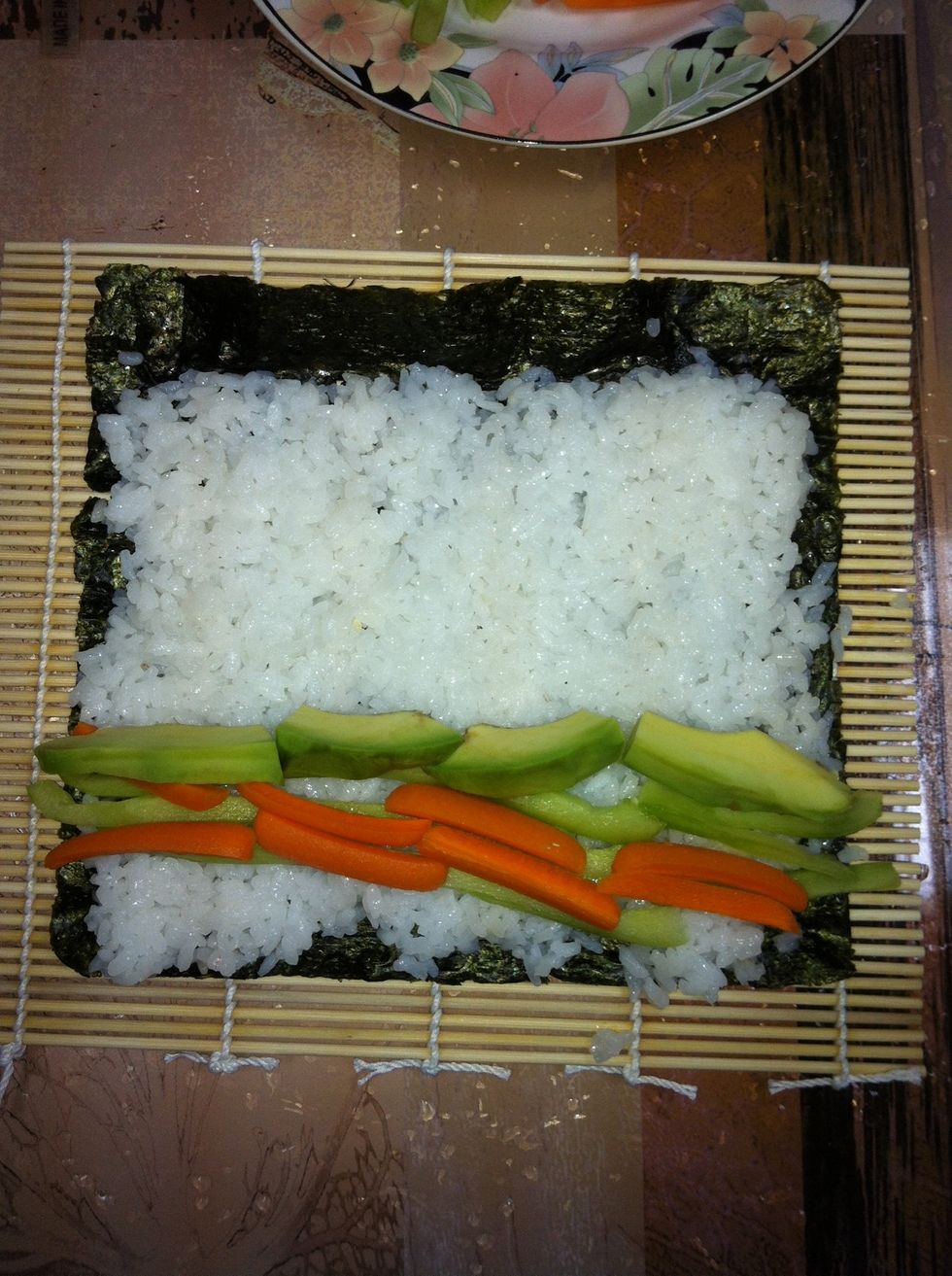 Put your veggies (you can go creative here)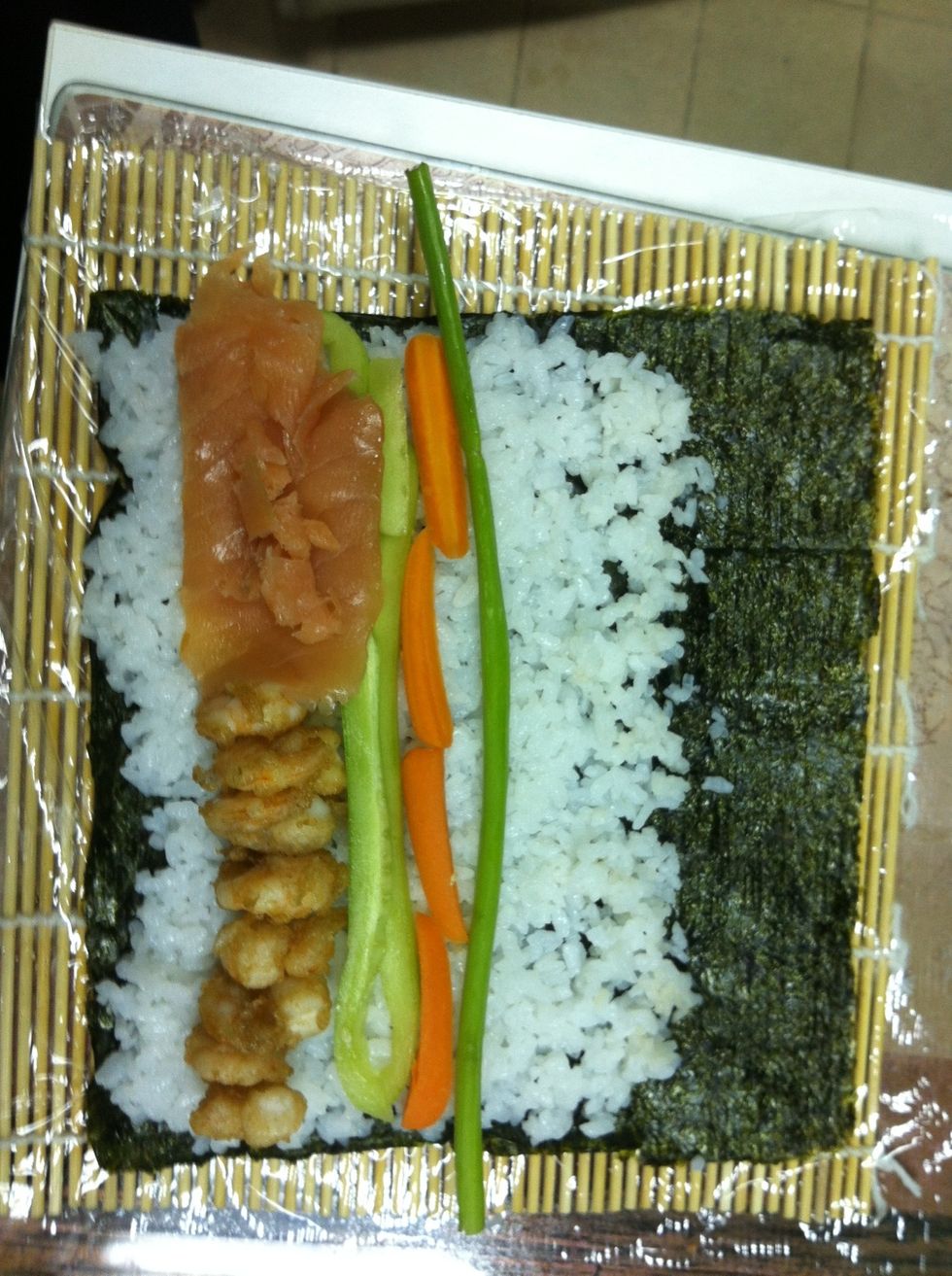 This is half salmon half shrimp tempura
Roll and squeeze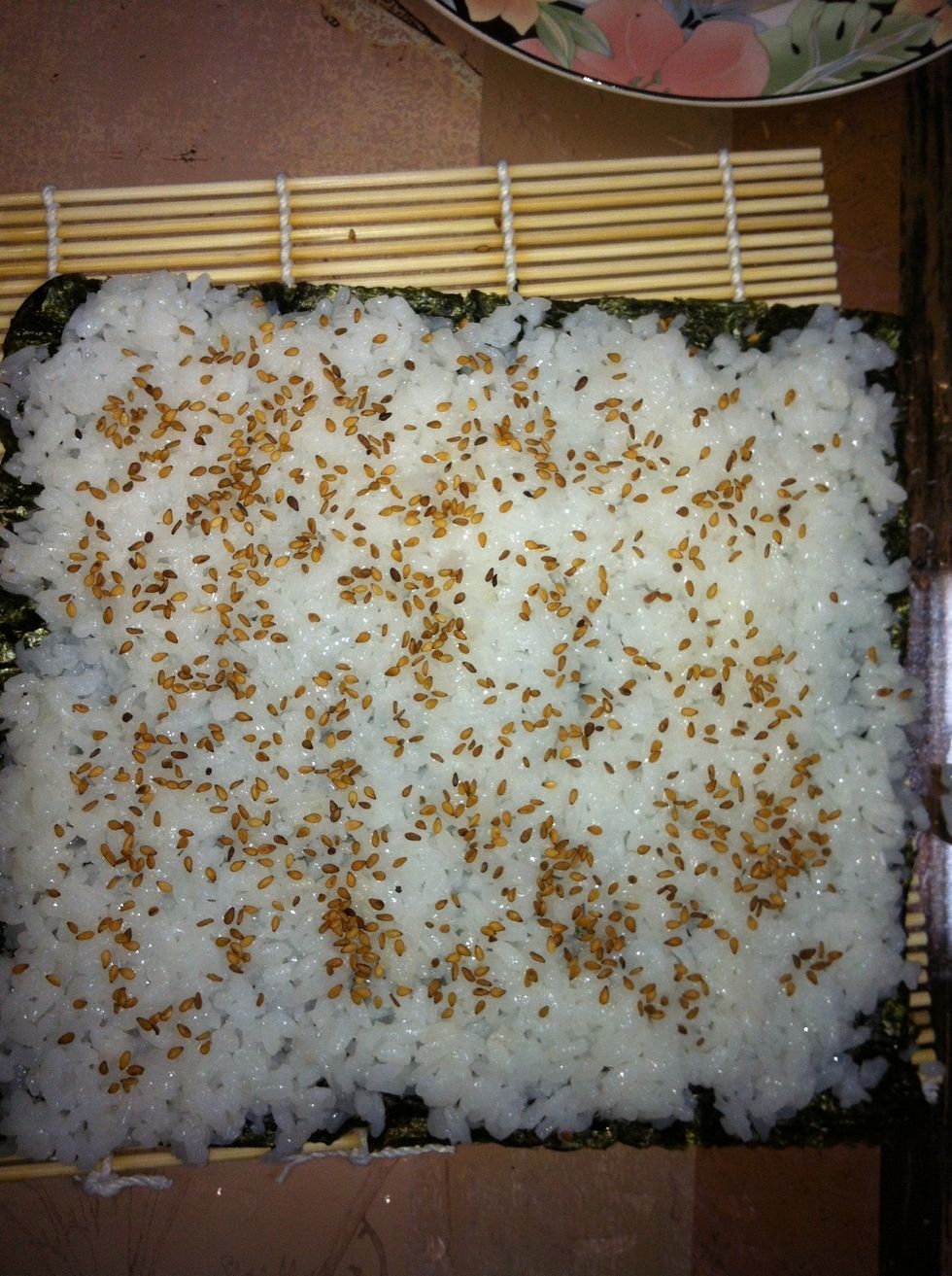 California rolls are upside down makis so put rice on all the yaki nori and sprinkle sesame on the rice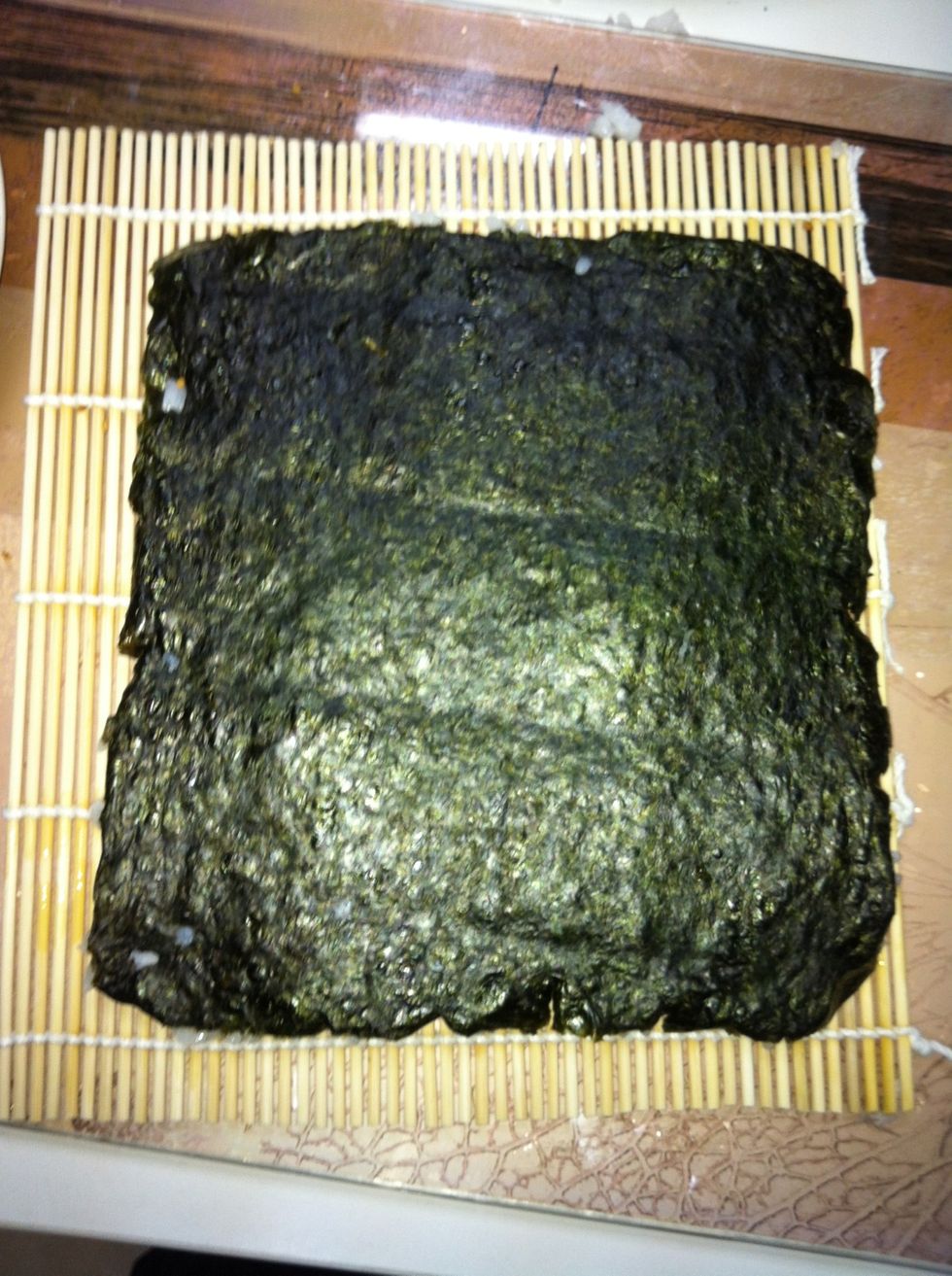 Flip upside down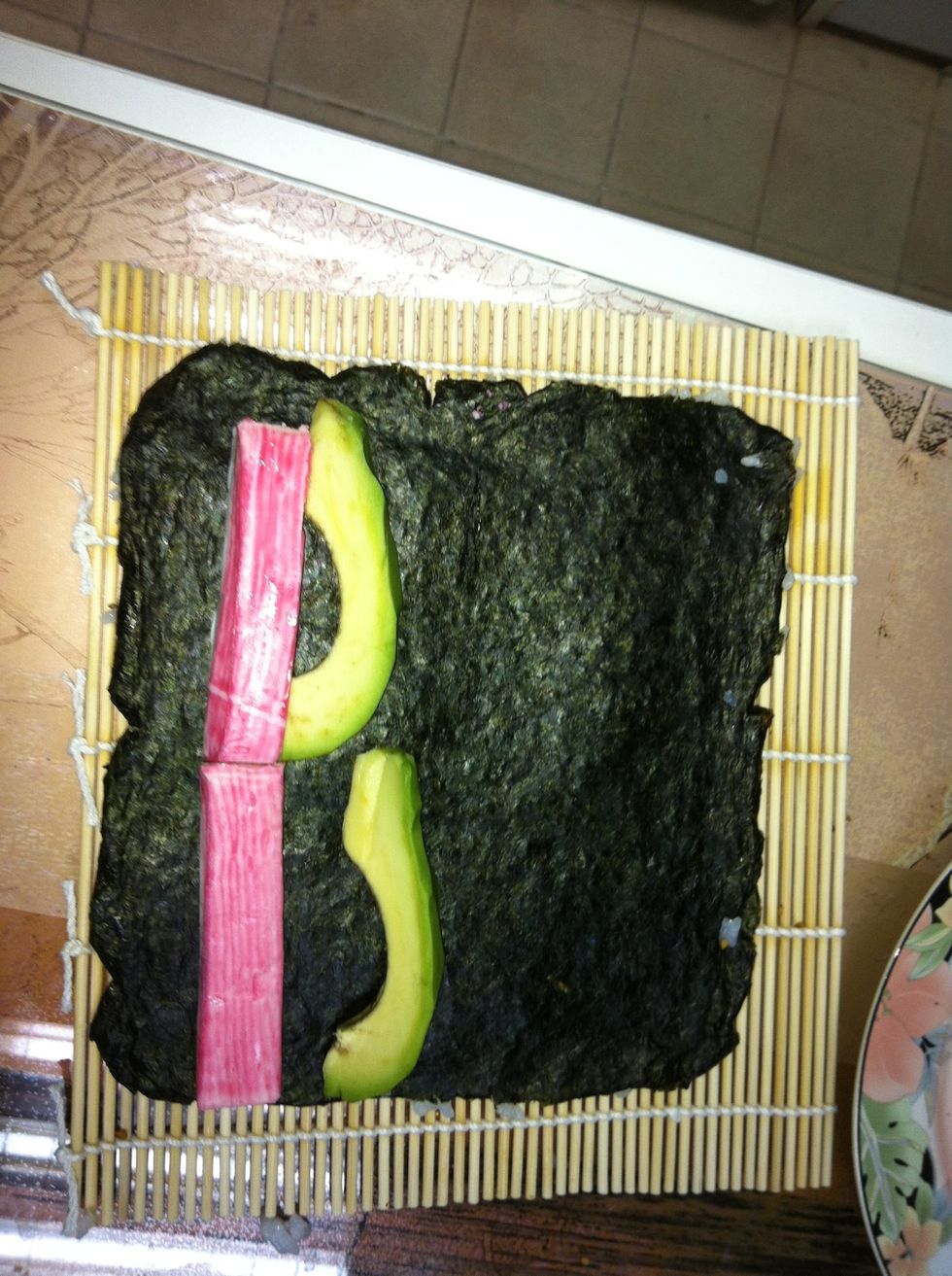 Avocado and crab legs, some mayo if you want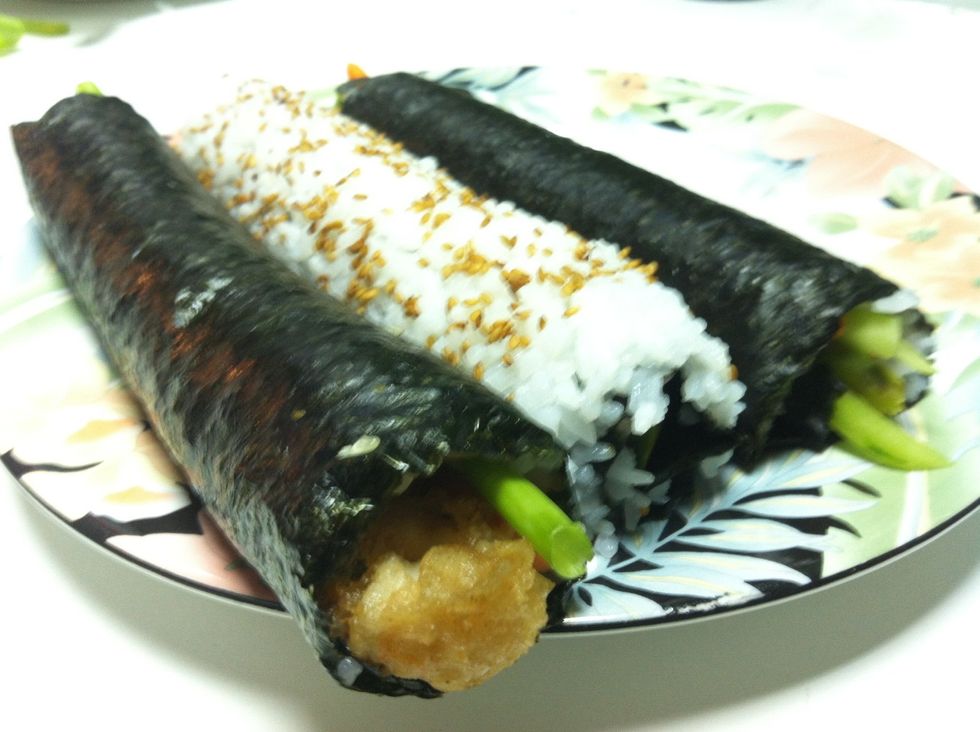 Put the overlapped side facing down to seal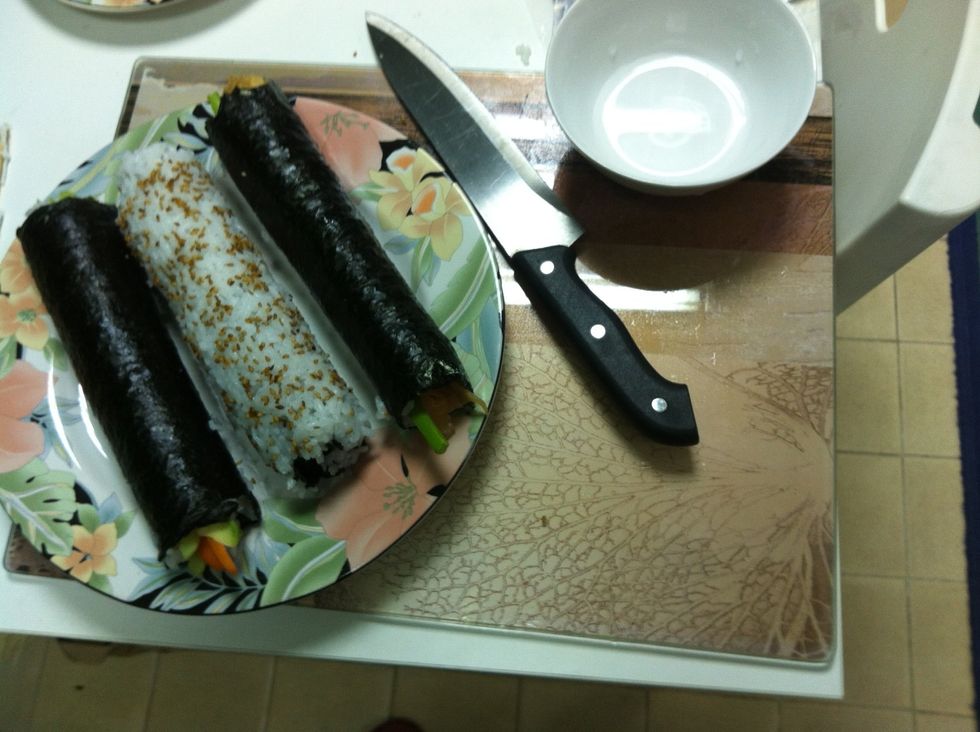 Ready to cut? Get a sharp knife, a bowl of water and a platter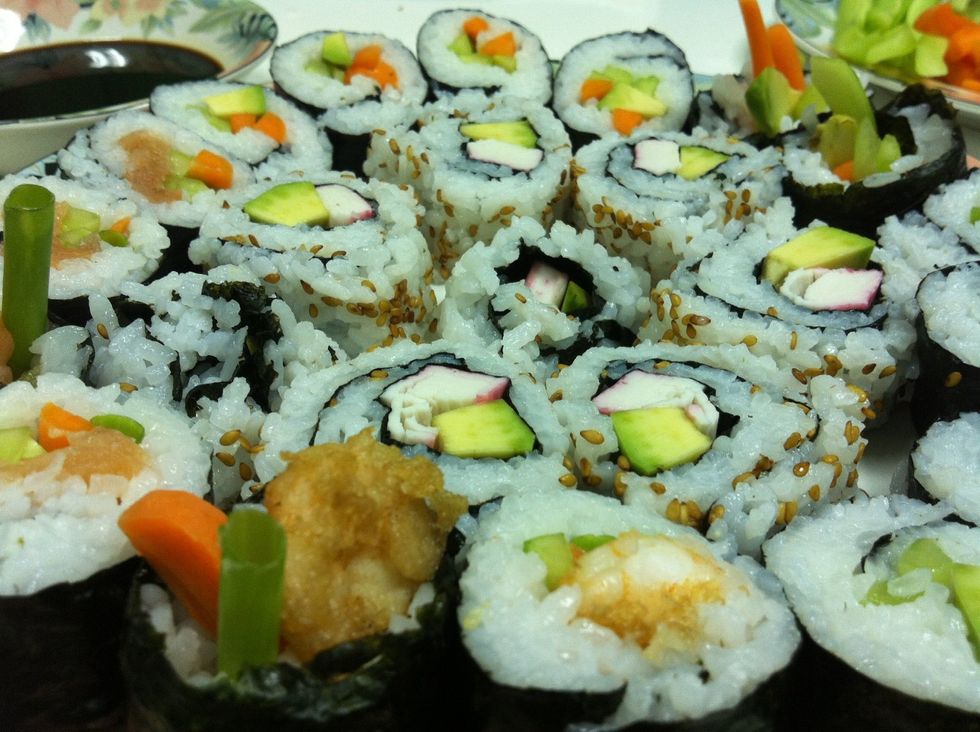 Voila!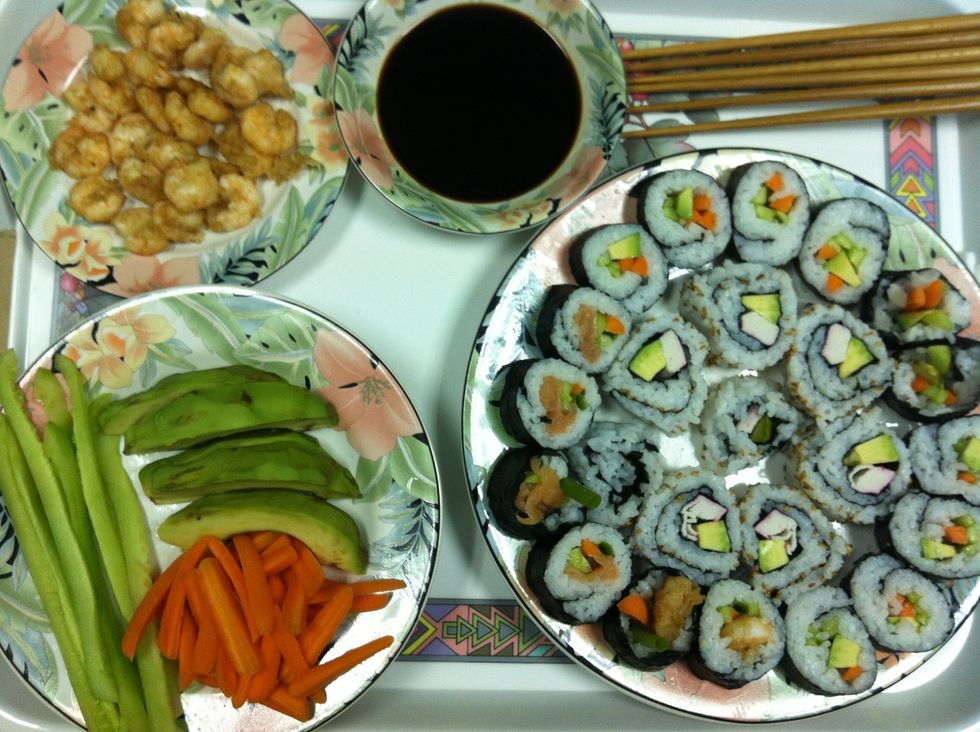 Dip in soya sauce, add wasabi if desired and devour the bits of heavenly food
Enjoy with friends and family and don't forget to comment how did your experience go? Again, I'm not an expert so I would appreciate the comments :)
3.0 Nori
1.0Tbsp Salt
2.0Tbsp Sugar
1/2c Rice
2.0Tbsp Rice vinegar
1.0 Guacamole
1.0 Cucumber
2/5kg Fresh shrimps
1.0bnch Baby Carrot
1/8g Fresh or smoked salmon
2.0Tbsp Sesame
5/8c Water
Good appetite for sushi
Helper
Soya sauce