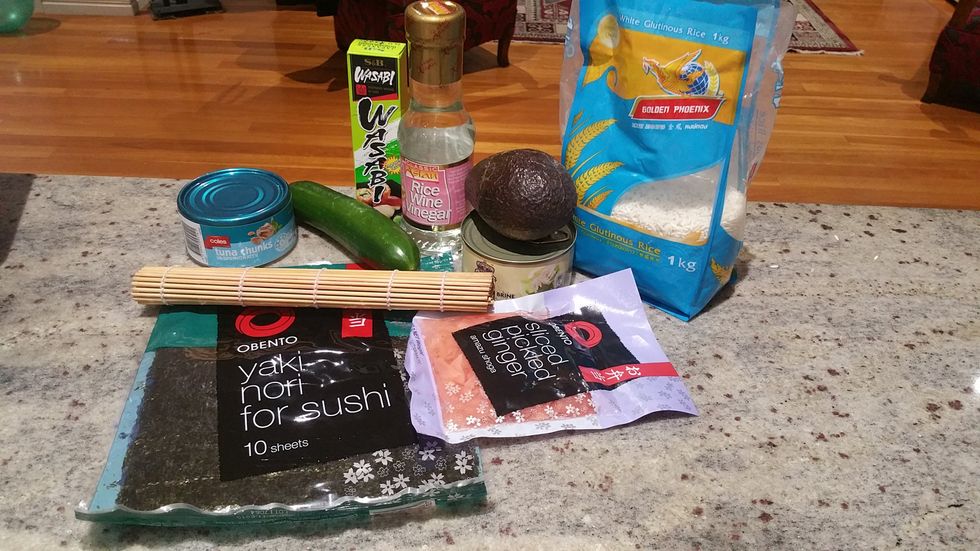 gather your supplies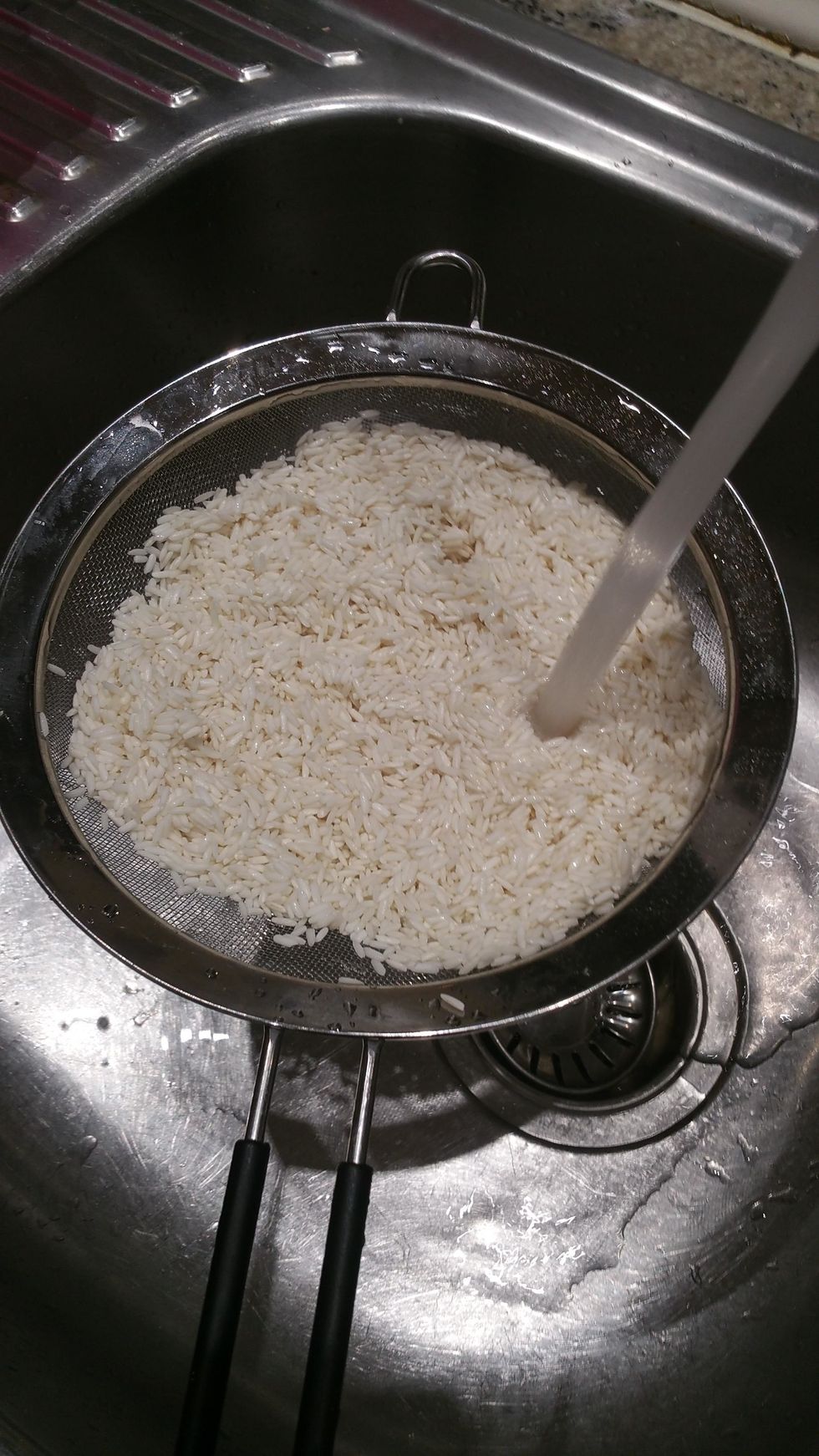 Wash your rice until the water runs clear.
Place rice in medium saucepan with 3 cups of water on high heat bringing to the boil then reducing to low heat for 20 minutes.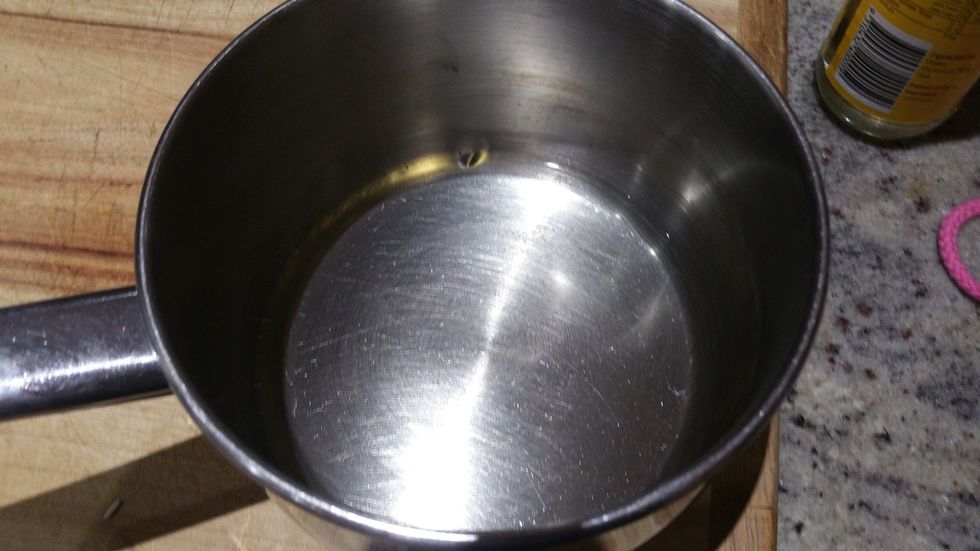 While rice is cooking pour rice vinegar into another small saucepan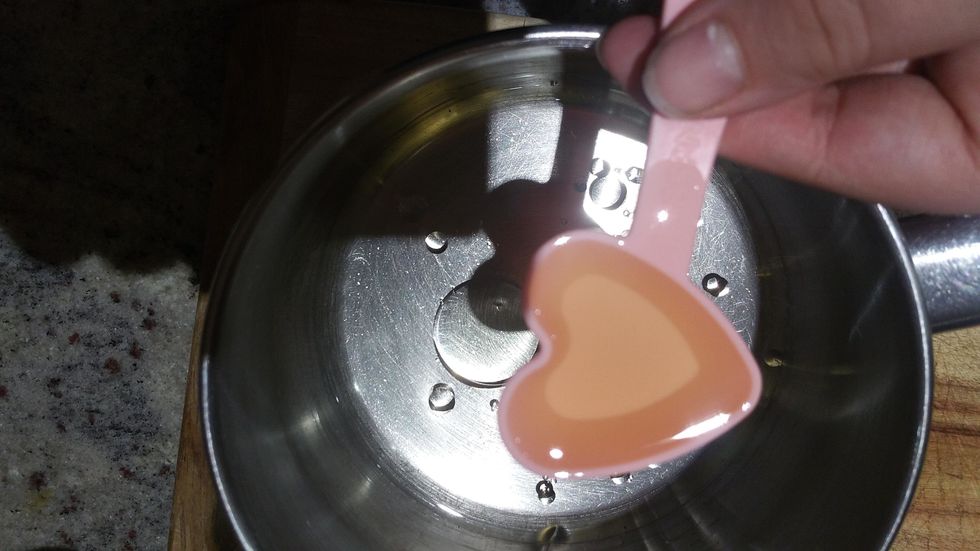 Add oil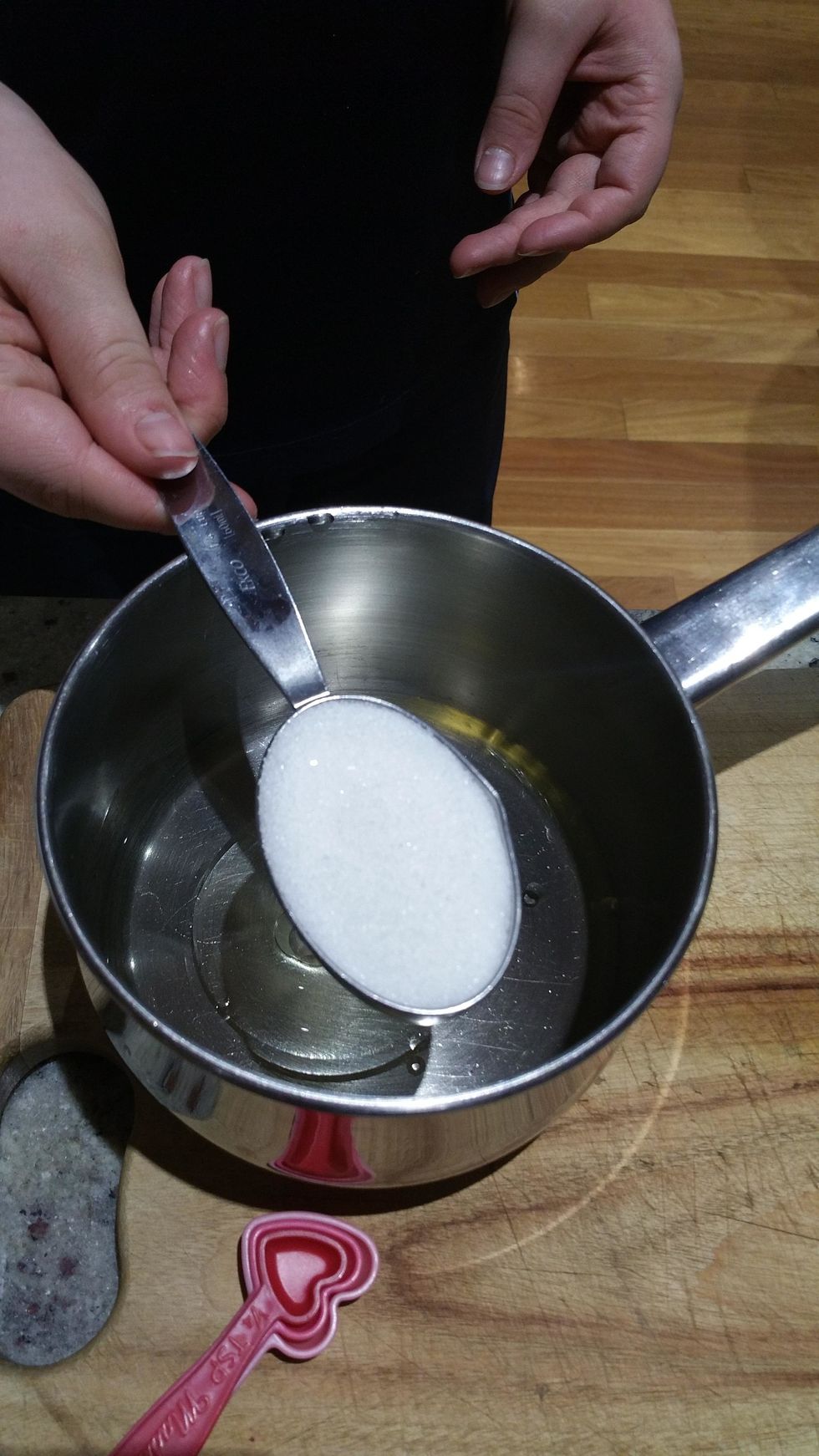 Add sugar
Add salt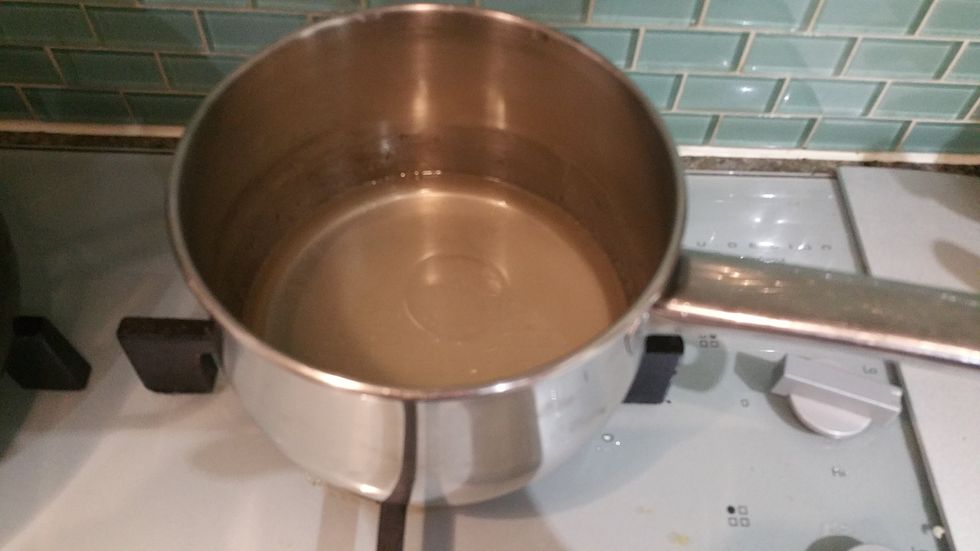 Place saucepan on medium heat until the sugar dissolves.
Cool the rice until it's cool enough to handle then pour the vinegar sauce into the rice and mix.
Slice cucumber into matchsticks
Slice avocado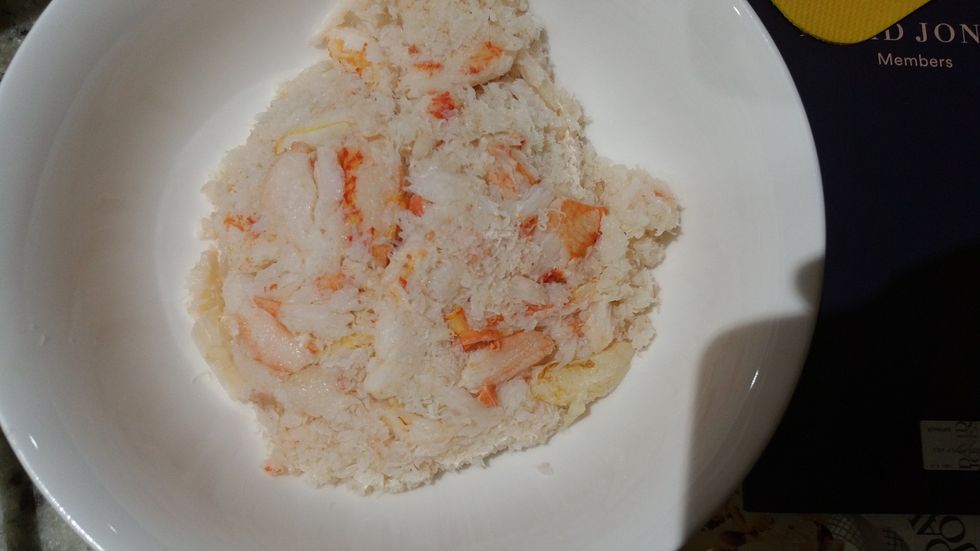 Drain crab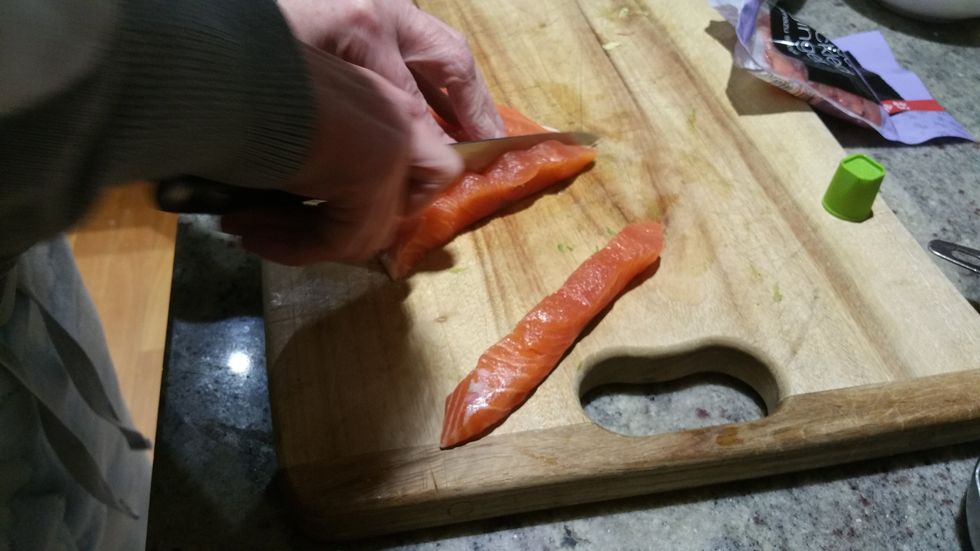 Slice salmon
Cook salmon on each side until it's medium rare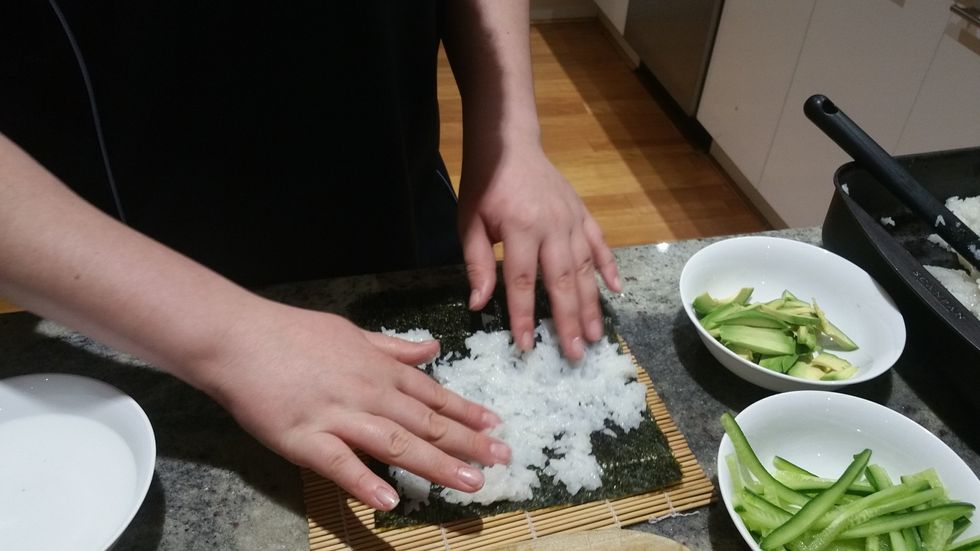 Place nori sheet shiny side down on rolling mat and evenly spread half a cup of rice over the sheet leaving a 2cm gap at one end.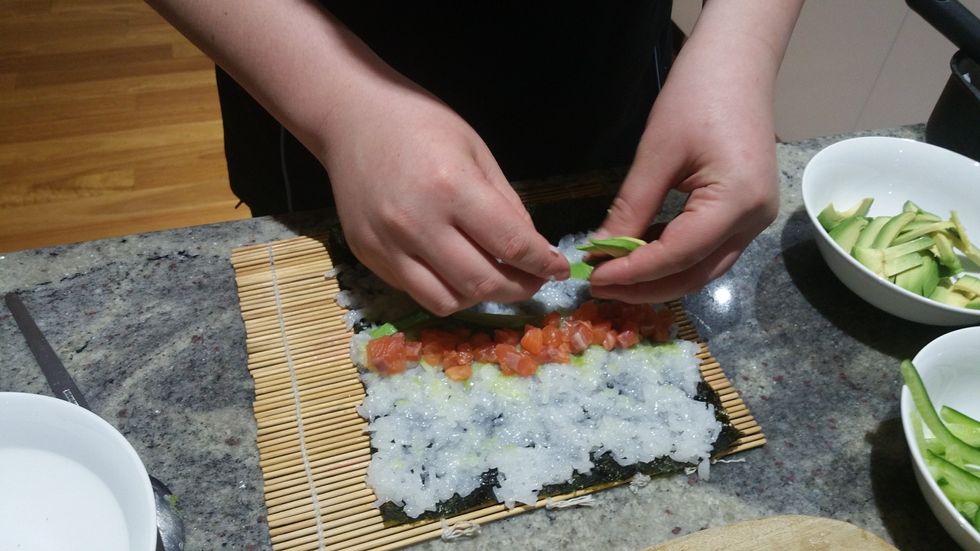 Place fillings in a line along the middle of the nori sheet starting with wasabi then salmon/crab followed by avocado and cucumber.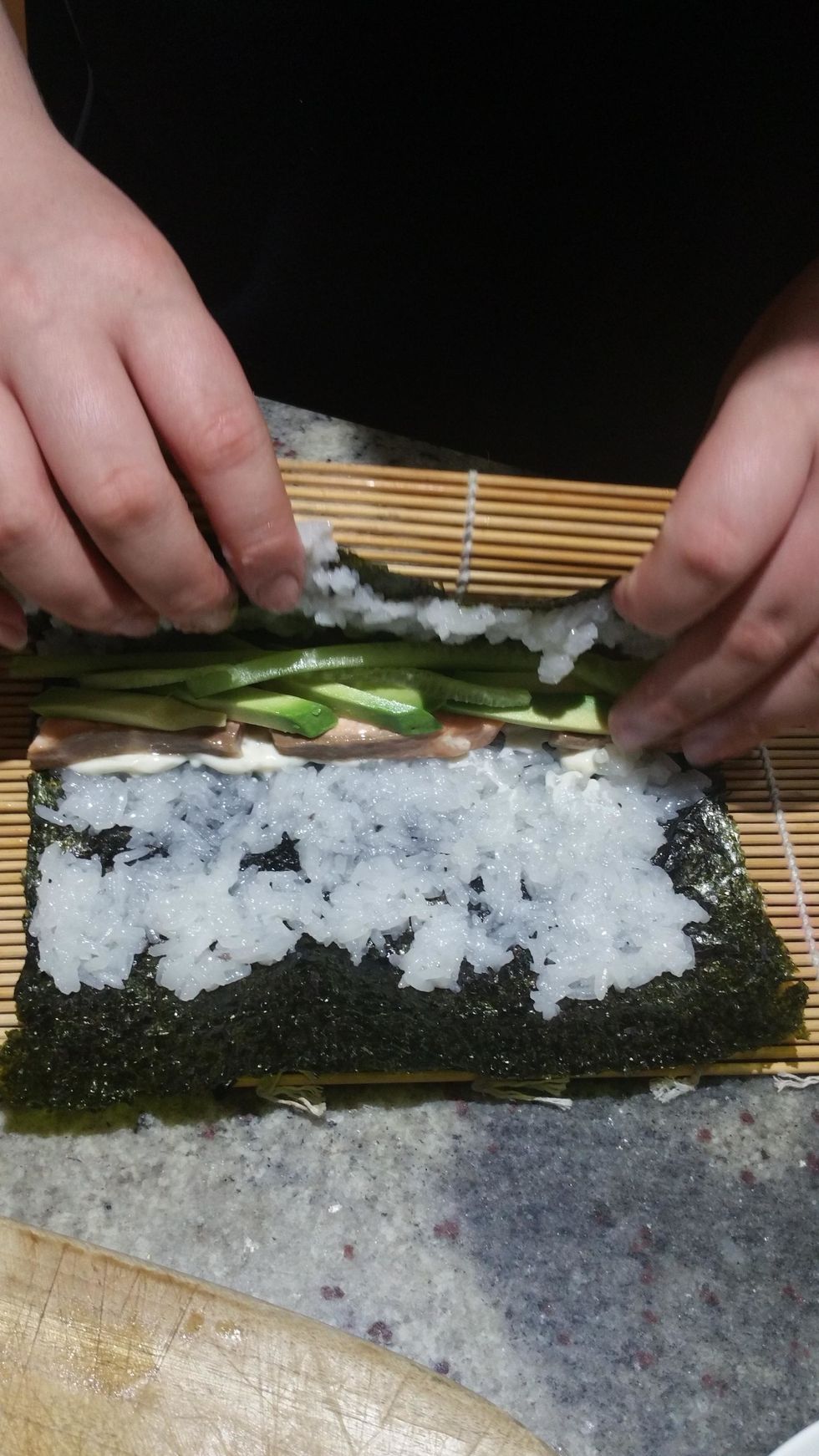 Tightly roll the nori sheet then wetting the 2cm gap to seal the sushi roll.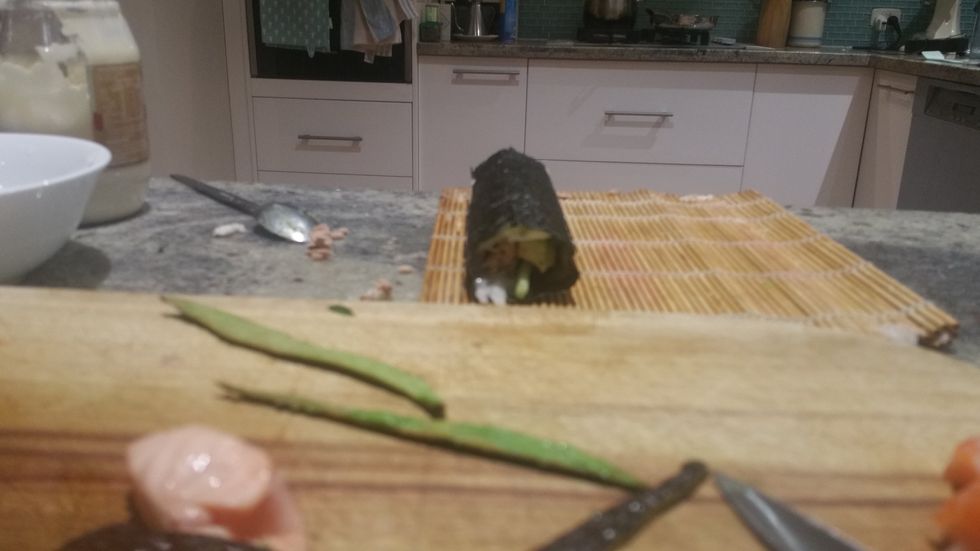 Refrigerate completed roll
Once chilled slice evenly into 6 pieces and serve with ginger, wasabi and soy sauce.
you can also change out any ingredients to make any type of sushi you like.
2.0c uncooked glutinous white rice (sushi rice)
Rice vinegar
200.0g salmon fillet, skin removed
5.0 nori sheets
wasabi paste
1.0 small Lebanese cucumber, cut into matchsticks
pickled ginger
1.0 Avocato
200.0g crab
bamboo sushi mat