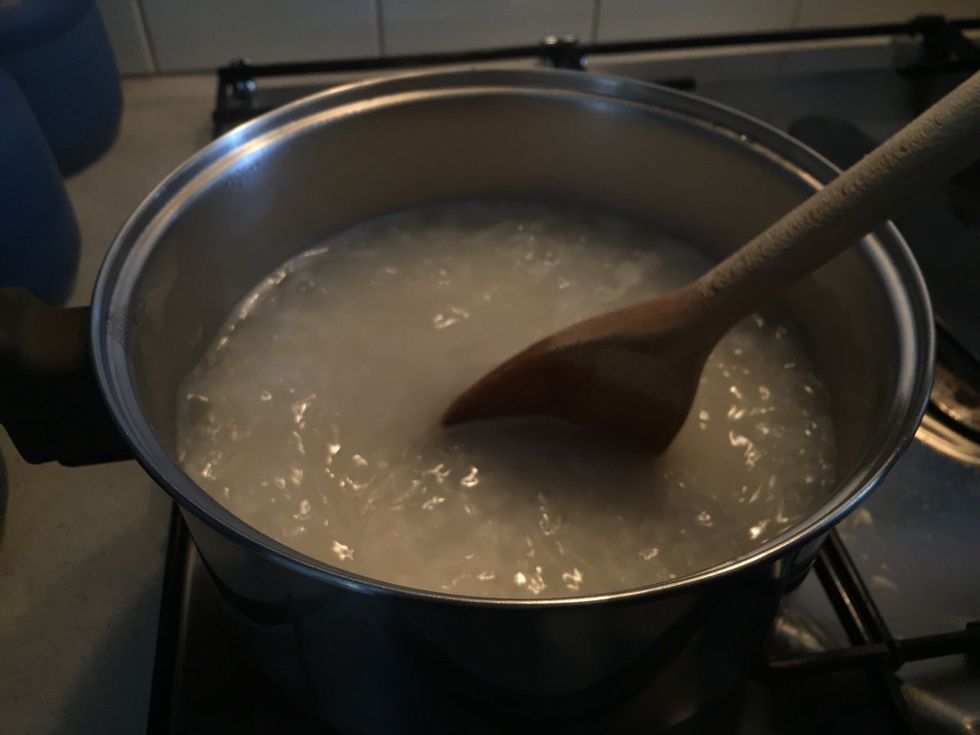 Boil the Rice in water for 20 minutes.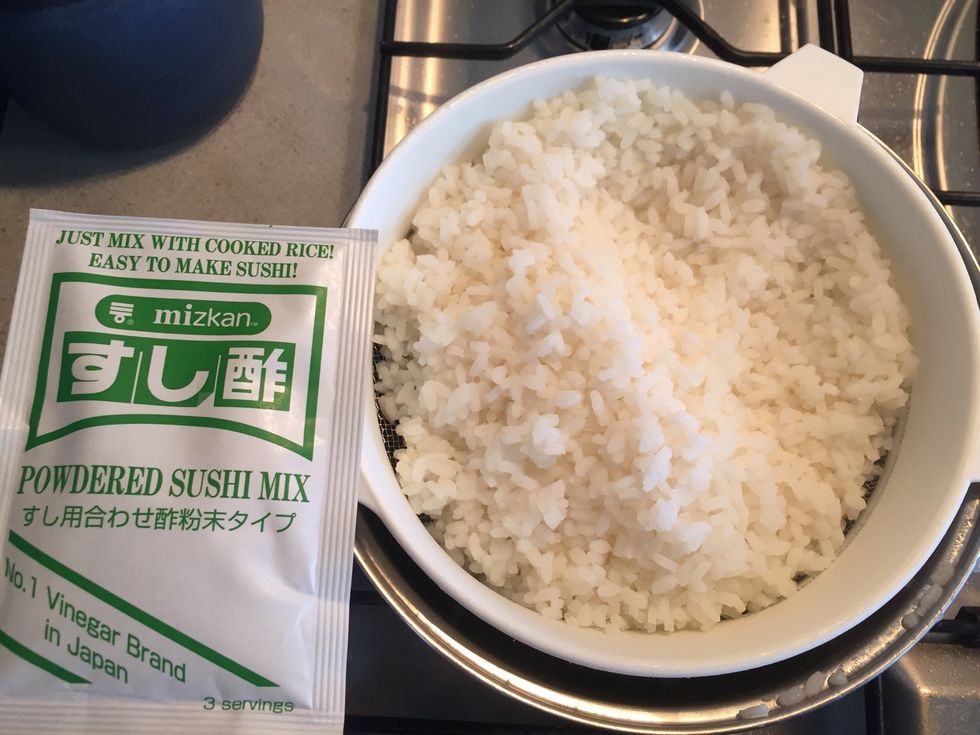 Sift the Rice over a sink and then tip the Rice into a bowl.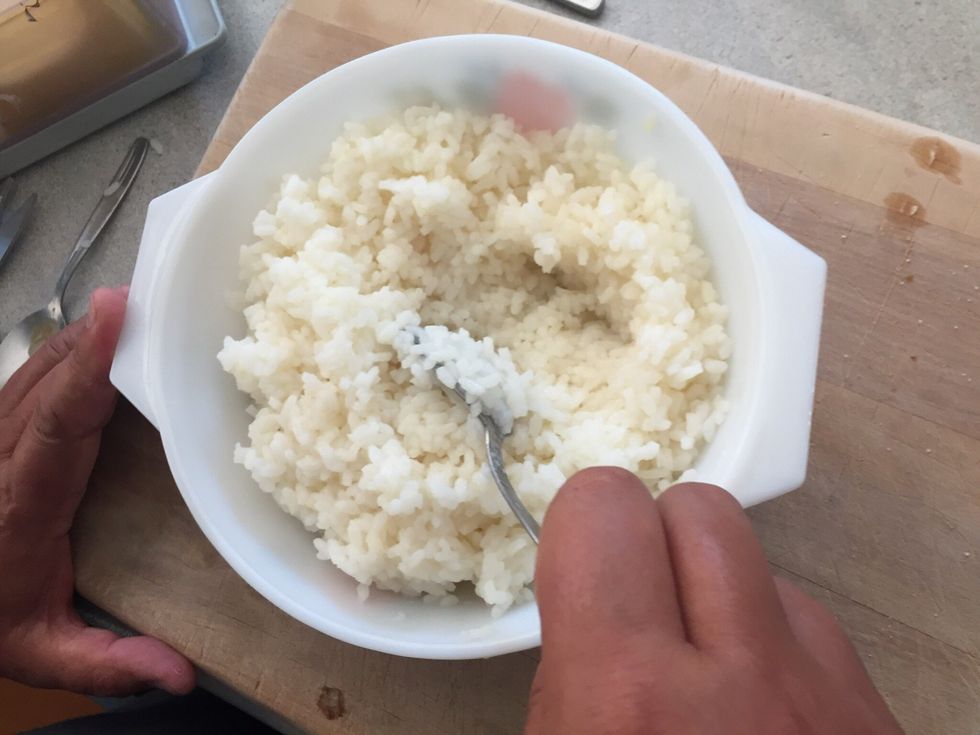 Then mix the powdered sushi mixture into the Rice, this will give it stickiness.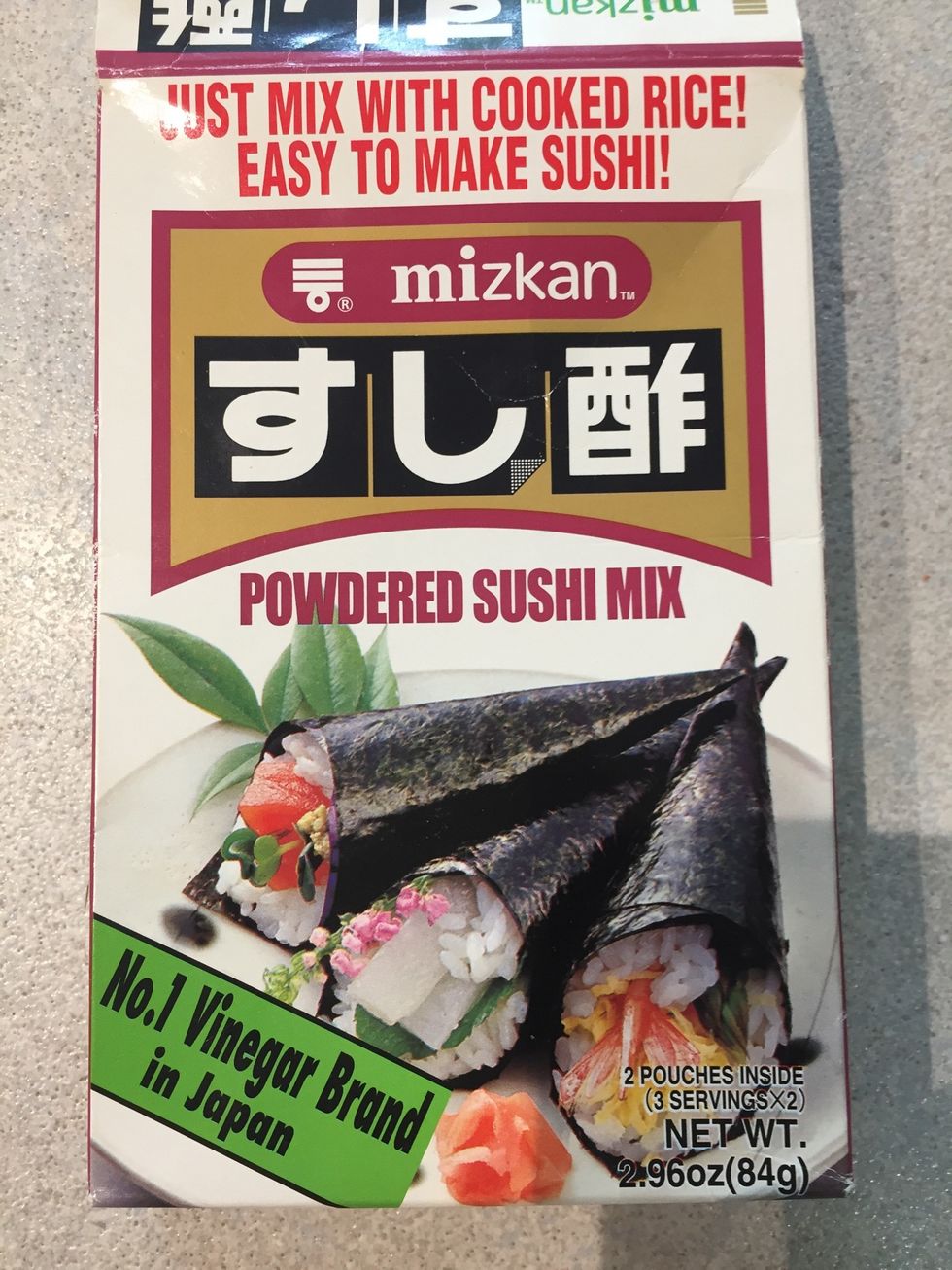 Your rice should be around 600-650 grams depending on how long you have boiled it for. The vinegar powder should add around 10 grams to the Rice.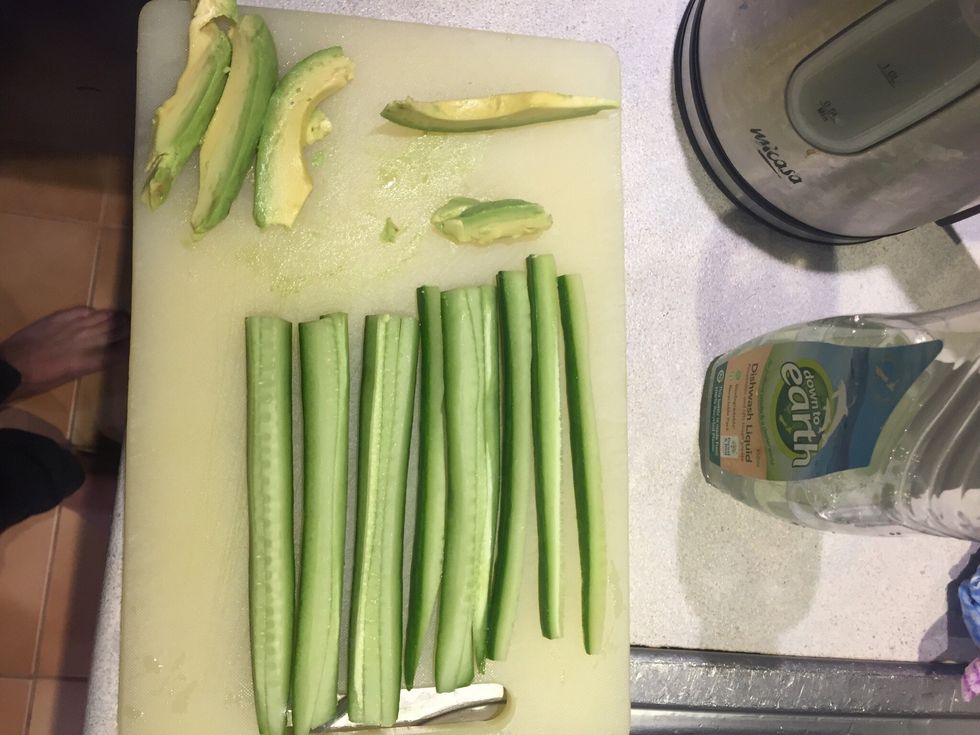 Meanwhile, chop filling into strips or sticks.
On your sushi bamboo mat, spread out 1 sheet of nori.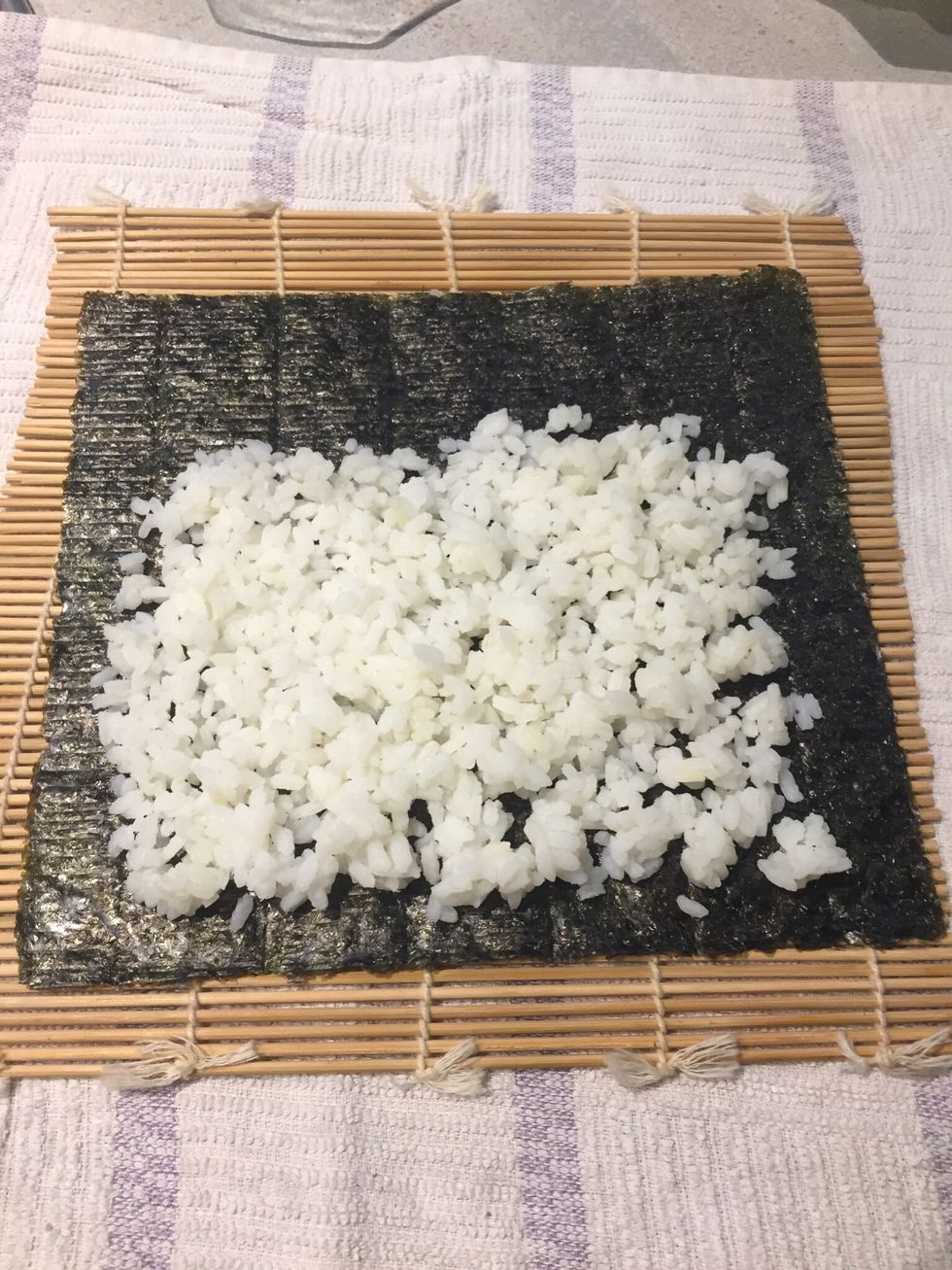 Cover it as thinly as you can with the Rice mixture (about 1cm of Rice). Leave about 1/4 to 1/3 of the nori uncovered at the top, this will be used to seal the nori when it is rolled up.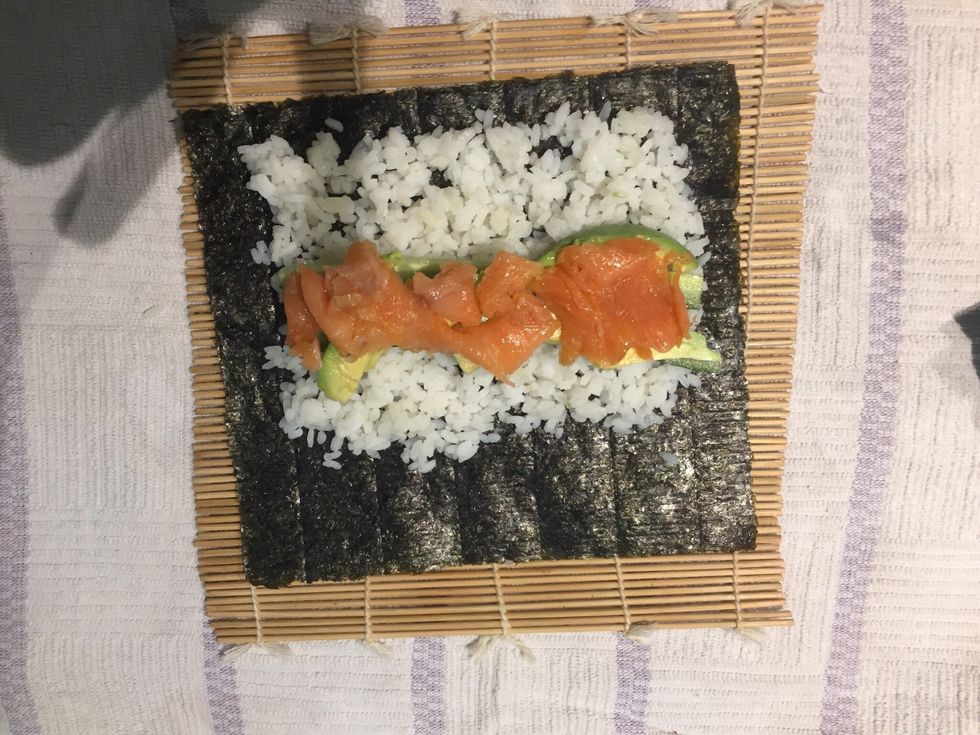 In the centre of the nori, lay out horizontal lines of your filling. Don't overload your sushi with filling.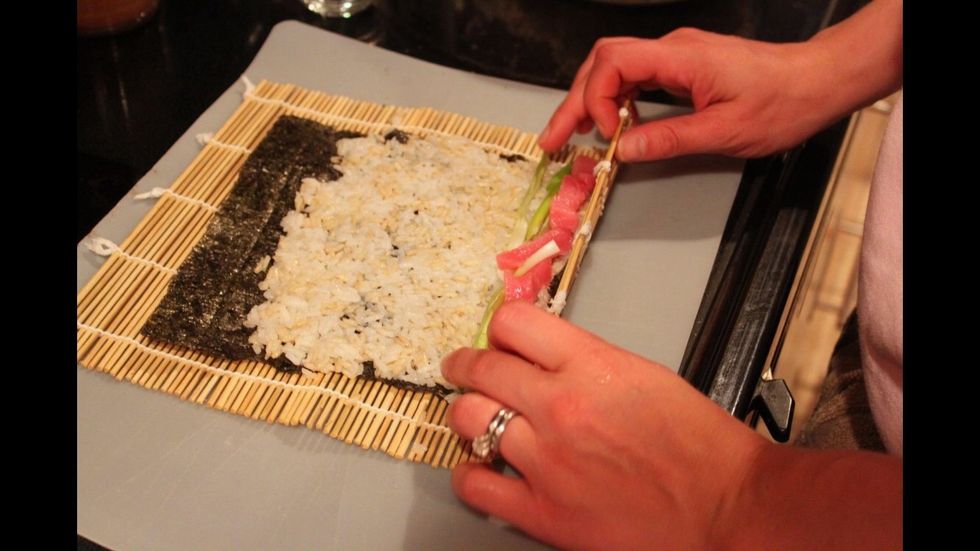 Now for the tricky part. Grip the mat firmly in both hands and roll up the sushi as tight as you can. The mat will help you apply even pressure along the roll. (Cont.)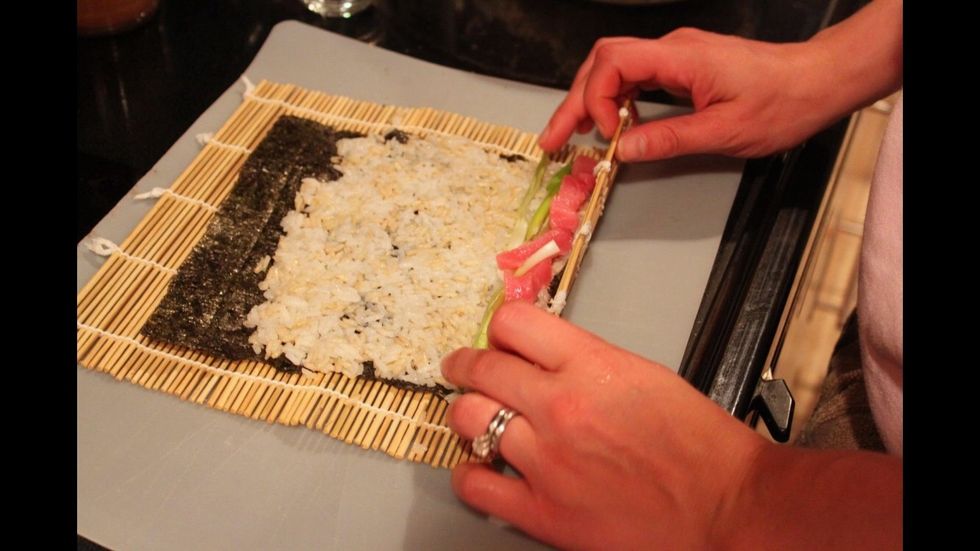 Note: Don't roll up the mat into the sushi!
Wet the rice-free strip of nori and 'glue' it to the sushi roll. Wet your fingertips and rub the water onto the roll.
Wrap the sushi tightly in glad wrap and put it in the fridge to make the sushi stick together.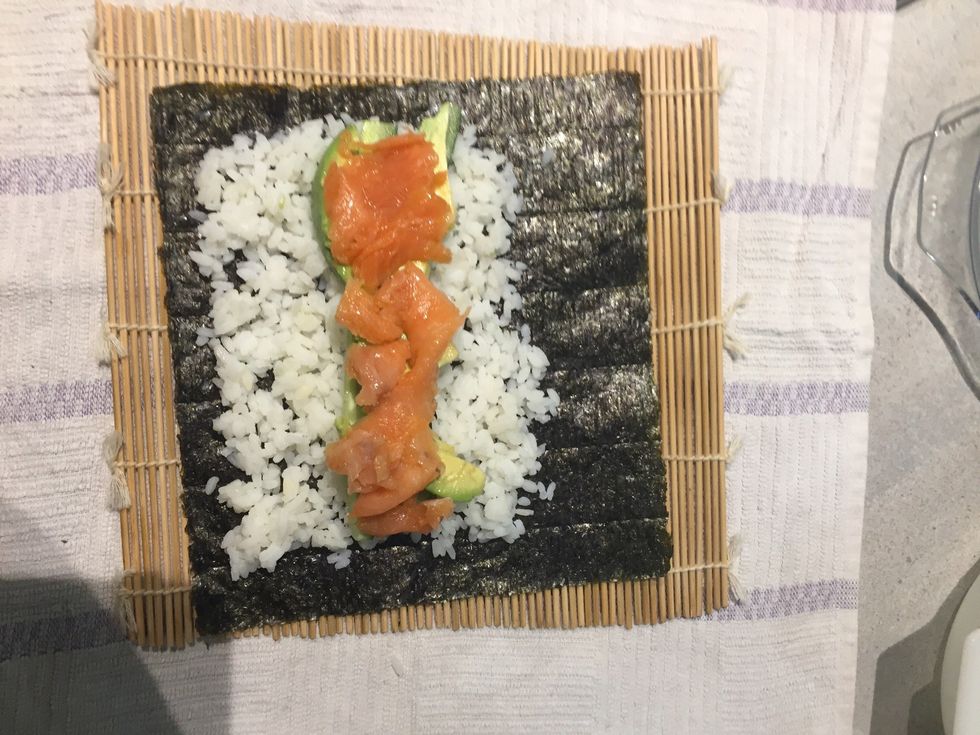 Repeat steps 6-12 (and you can try different filling types with the salmon, cucumber and avocado) for the remaining (three) sheets of nori. You will get better with every roll.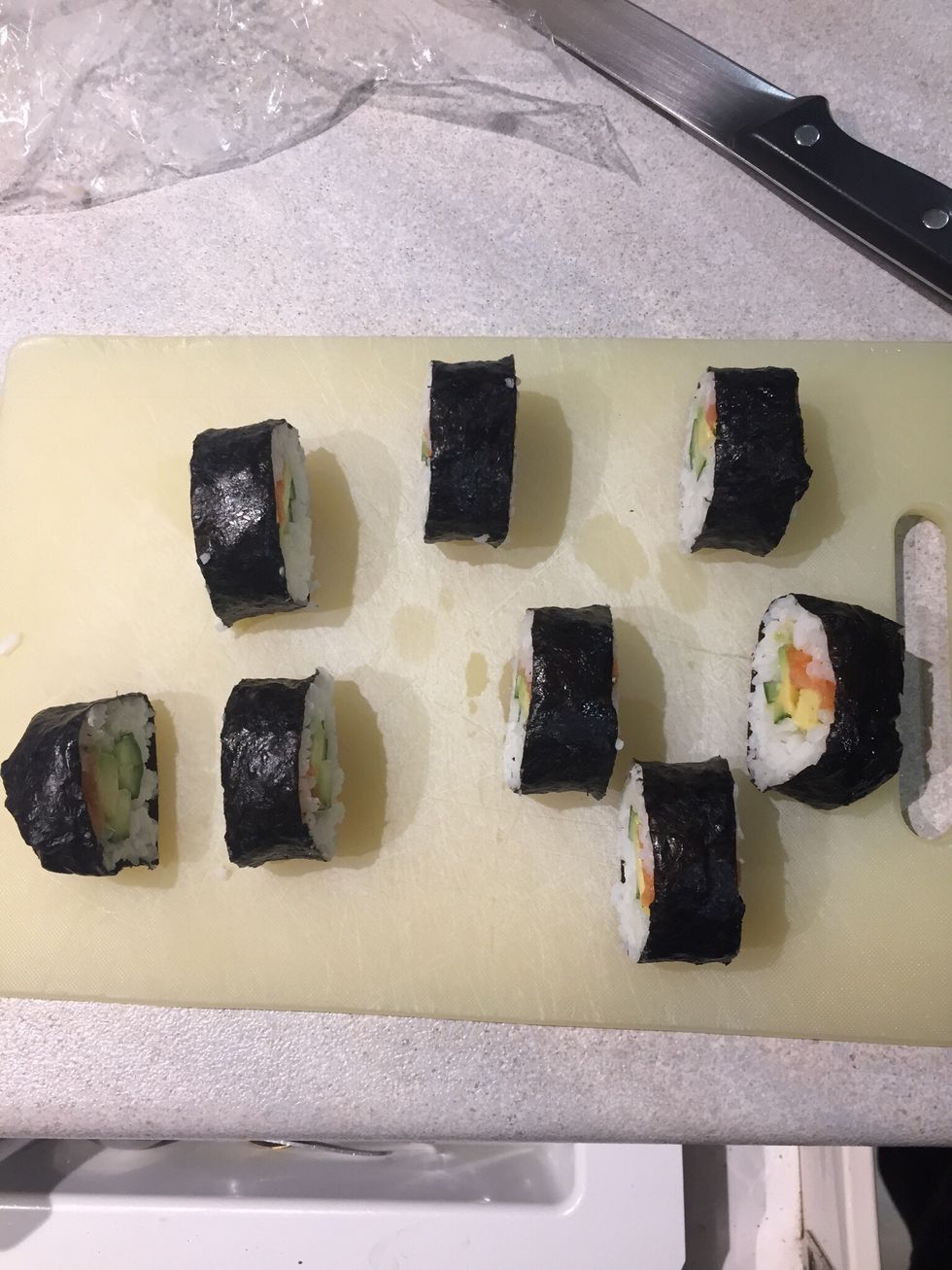 Cut the roll up into 2-3cm slices and serve. You can get around 20-30 pieces of sushi out of this recipe.
4.0 Sheets Of Sushi Seaweed (nori)
250.0g Uncooked Rice
1.0l Cold Water
2.0Tbsp Sugar
5.0Tbsp Rice Vinegar, or any other Vinegar
100.0g Chicken
1.0 Cucumber sliced Lengthwise
1.0 Avocado, sliced
Soy Sauce and Pickled Ginger (optional)