Make Surprisingly Delightful Orange Pudding
6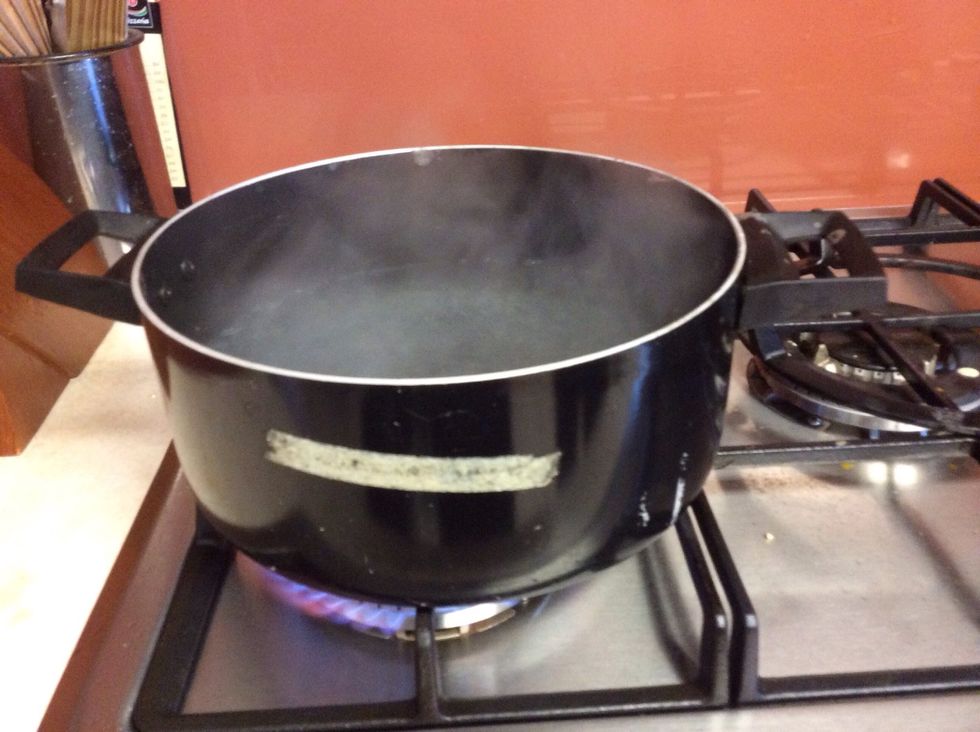 First put a saucepan of water on to boil (you will use this later to steam your pudding). Carefully lower the orange into the water, put on the lid and leave it to boil for 10 minutes.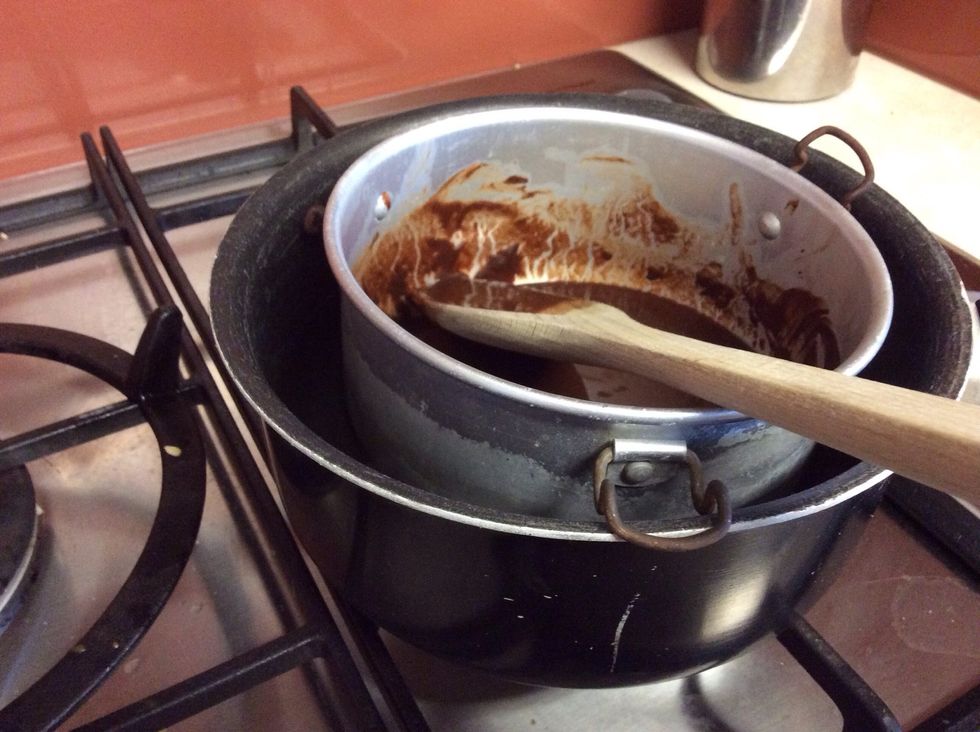 Melt 85g of butter and 55g of chocolate in a bowl set over a pan full of boiling water.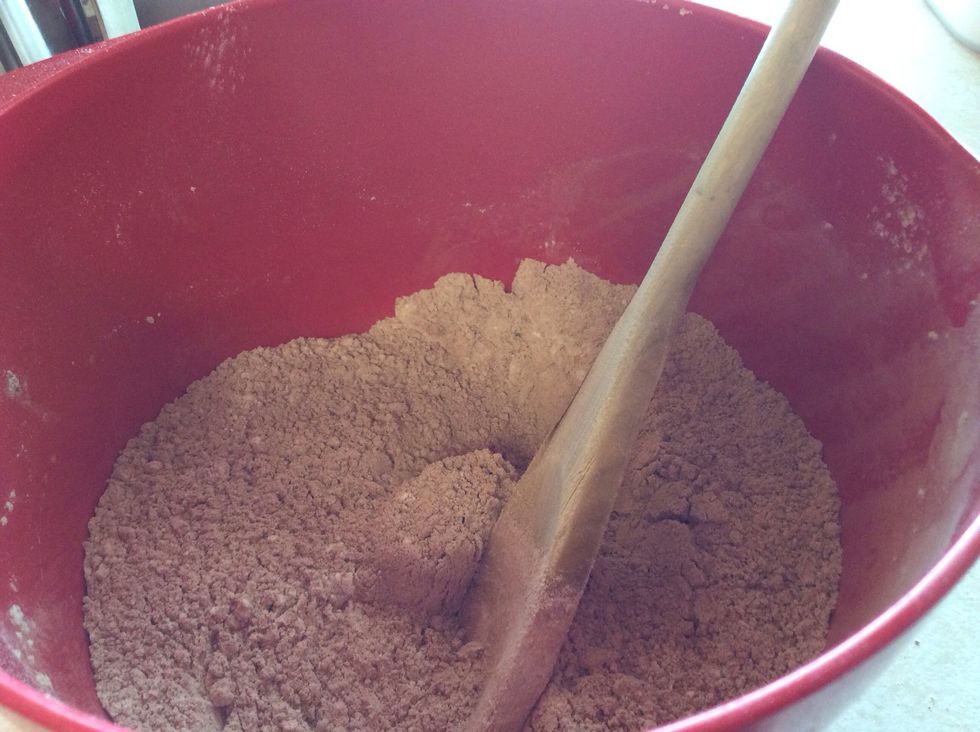 Put 170g of self-raising flour and 55g of cacao powder in bowl.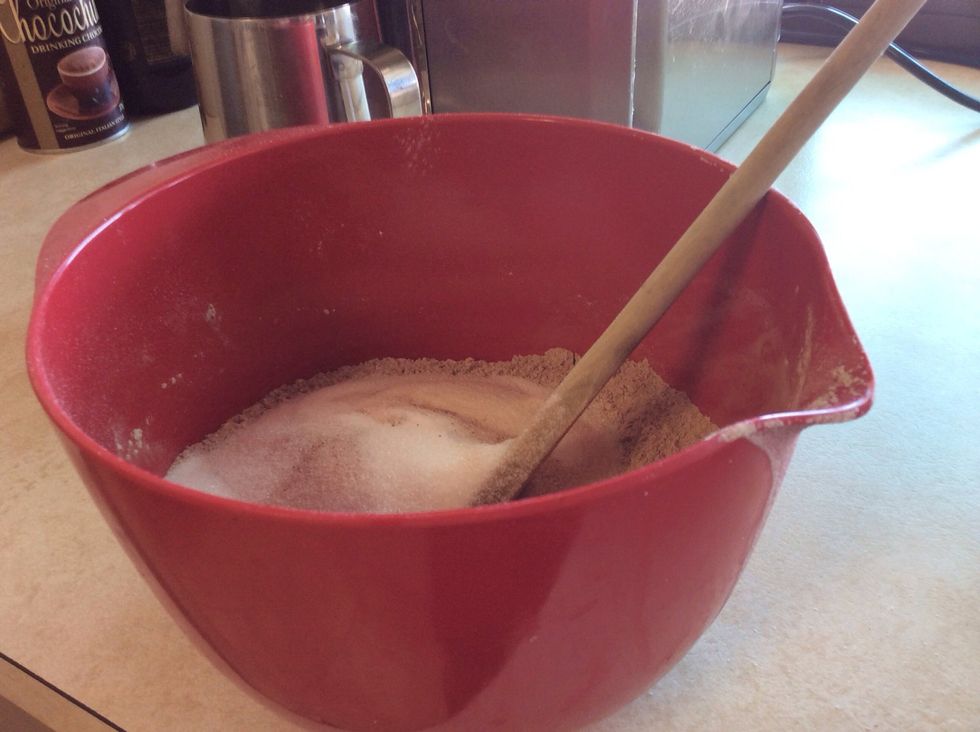 Add 85g of caster sugar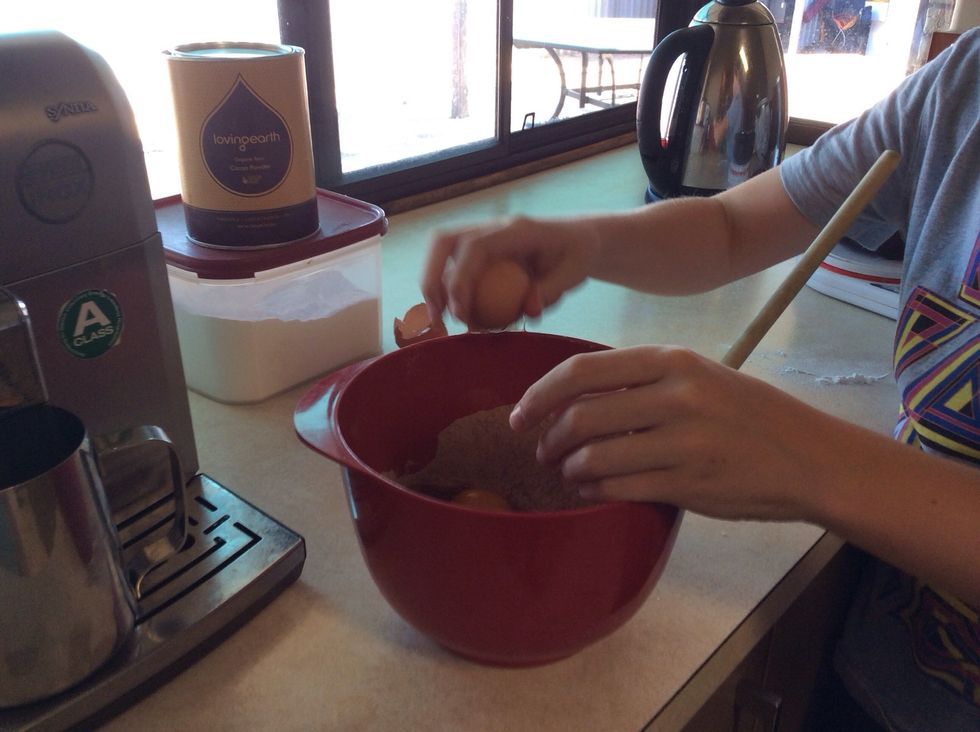 Crack two eggs and pour them into the bowl.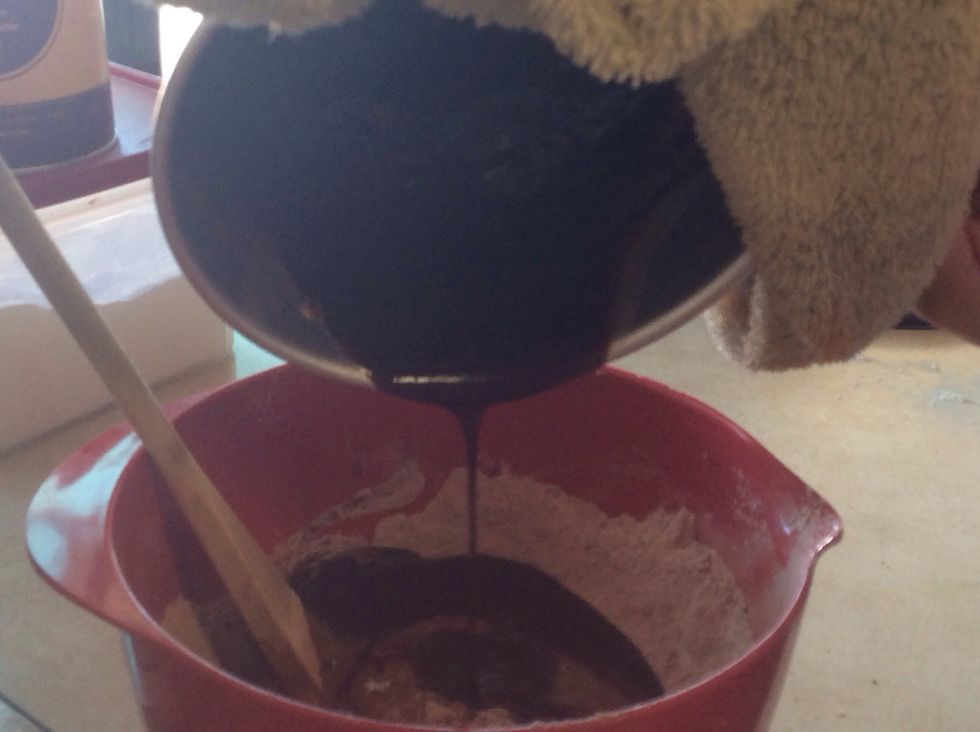 pour in the melted butter and chocolate and 2tsp of milk into the mixing bowl.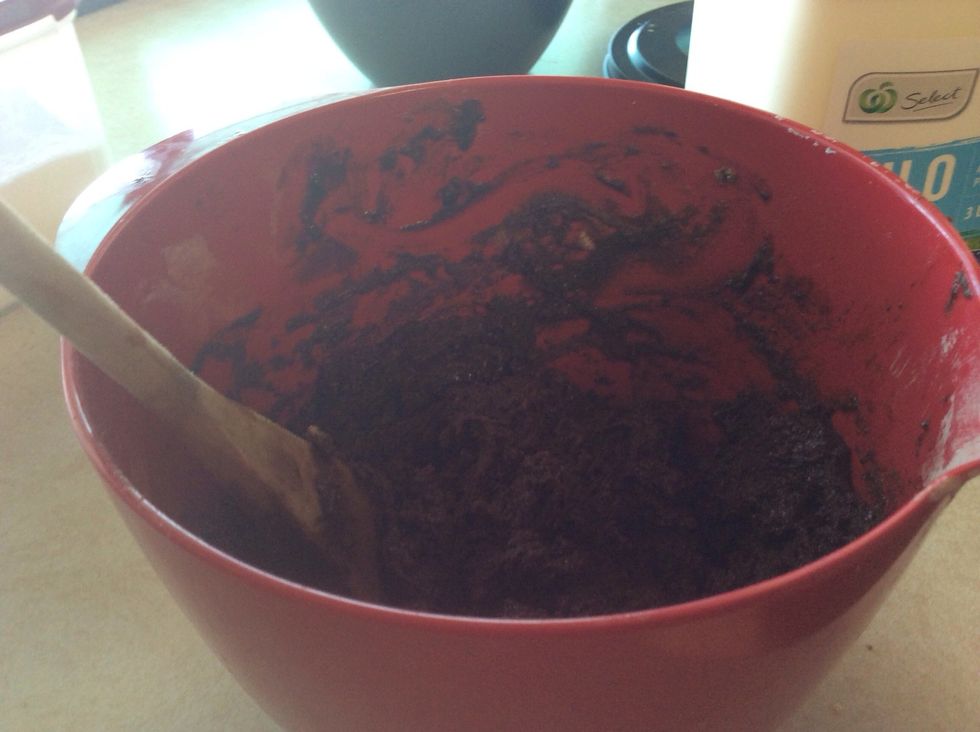 Mix thoroughly until mixture looks like this.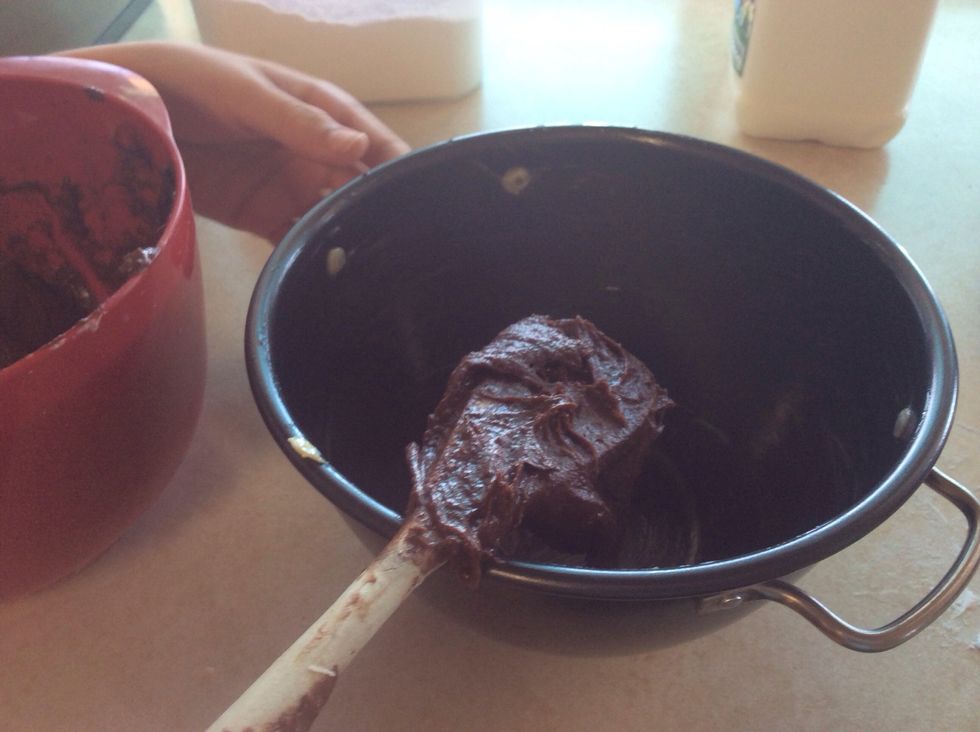 Put two thirds of the mixture into the pudding basin and make a well in the centre.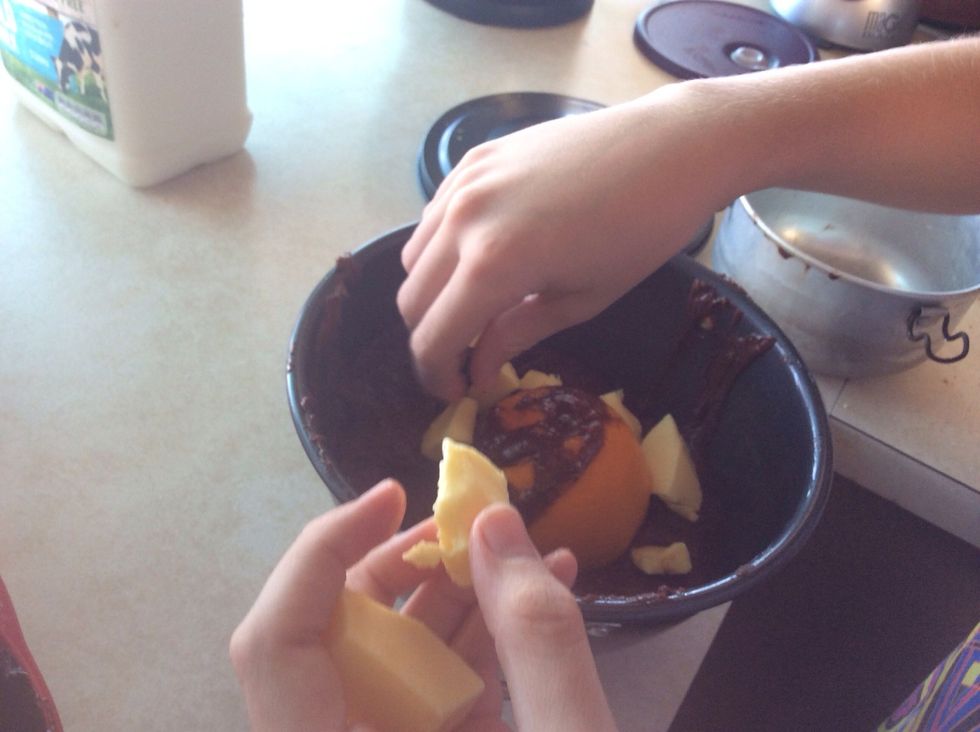 Place the orange in the well. Dice and dot 85g of butter around the orange.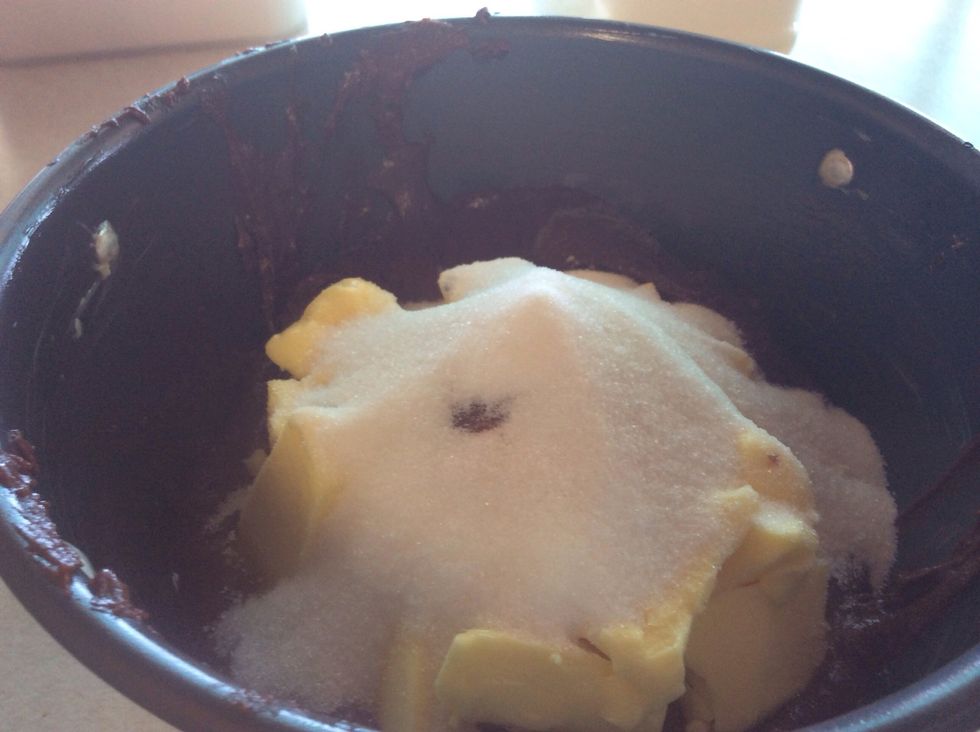 Cover with 85g of butter and 85g of caster sugar.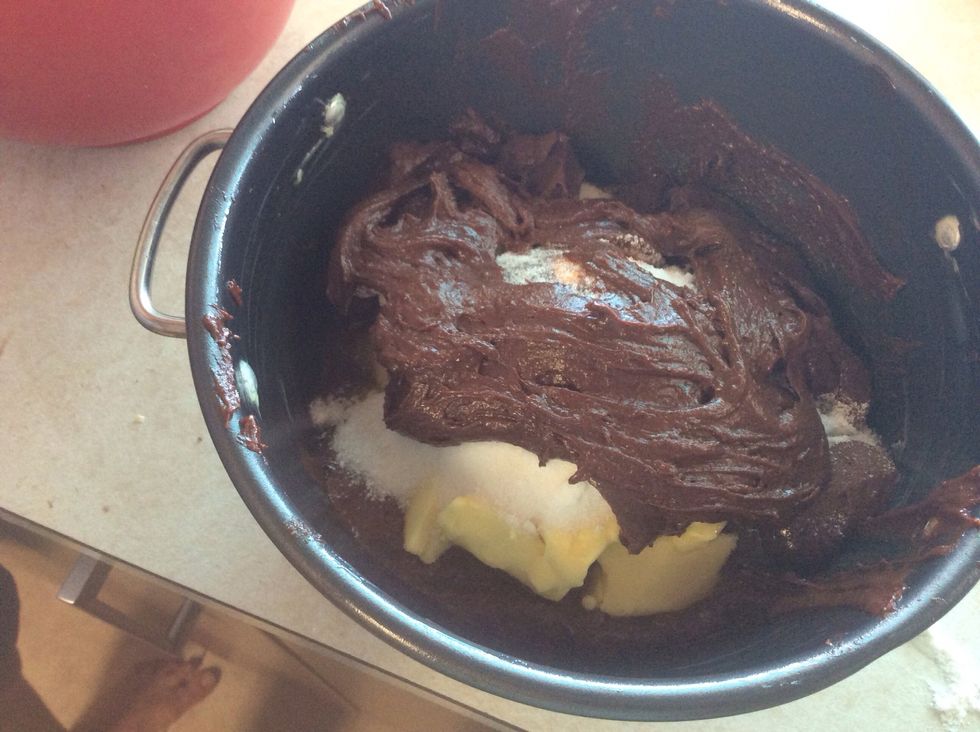 Then cover that with the remaining third of mixture.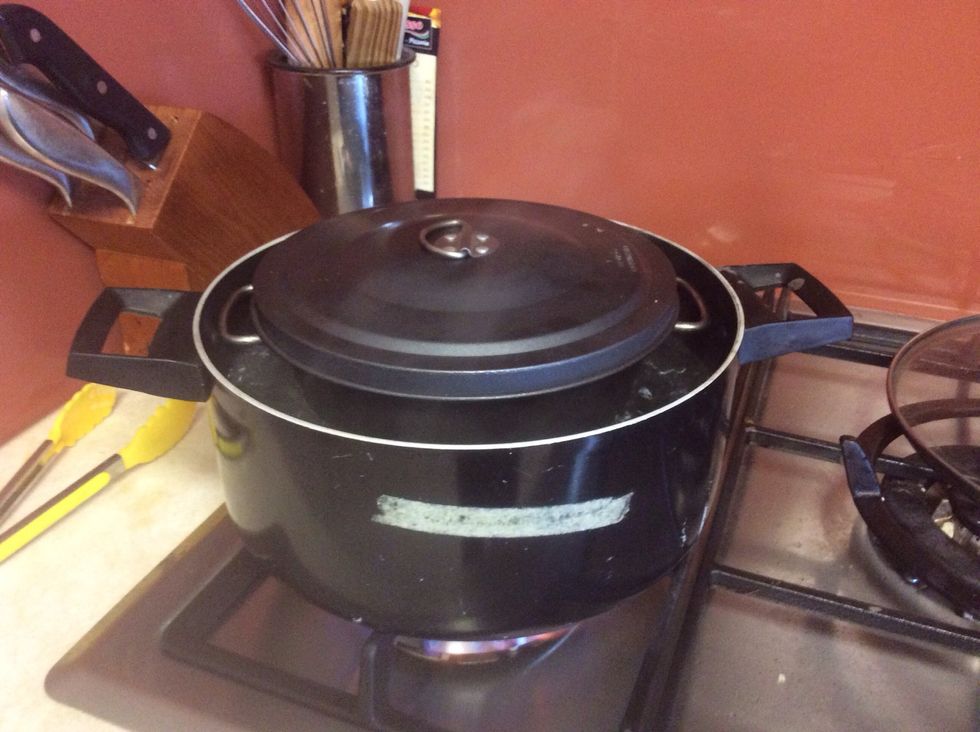 Put the pudding basin in the water that you used to boil the orange. Make sure the water level is around half way up the side. Steam the pudding for two hours and regularly check the water level.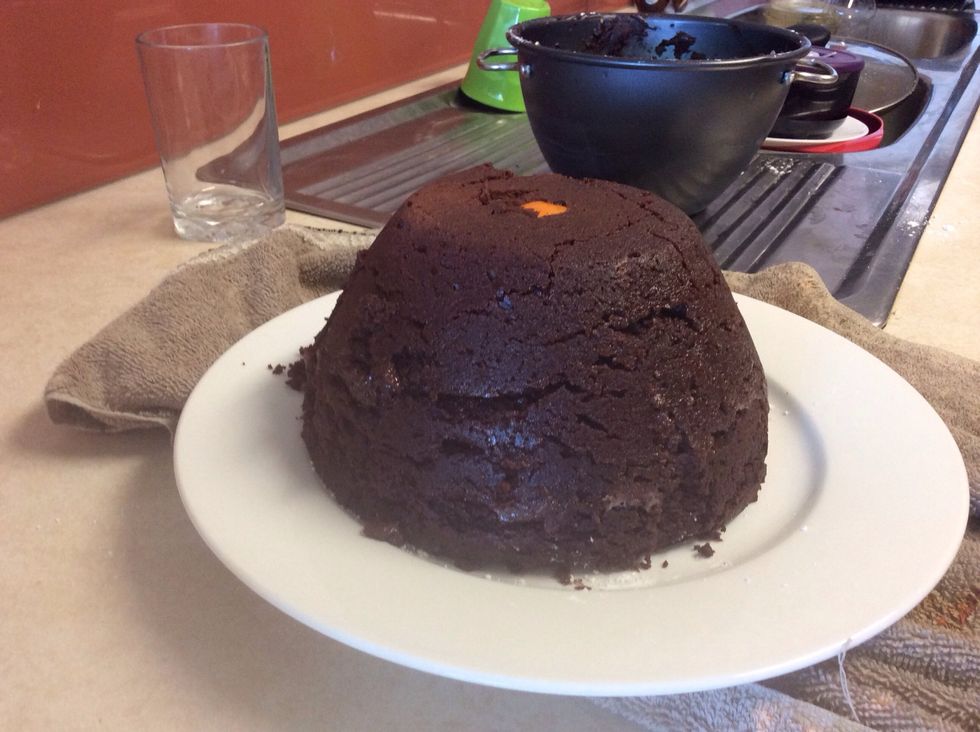 Take off the lid and slowly lift the basin to reveal the finished pudding.
saucepan
2x bowls
wooden spoon
scales
pudding basin
pot
serving dish
170g butter
55g baking chocolate
170g self-raising flour
55g cacao powder
2 eggs
2tsp milk
235g caster sugar
1 navel orange