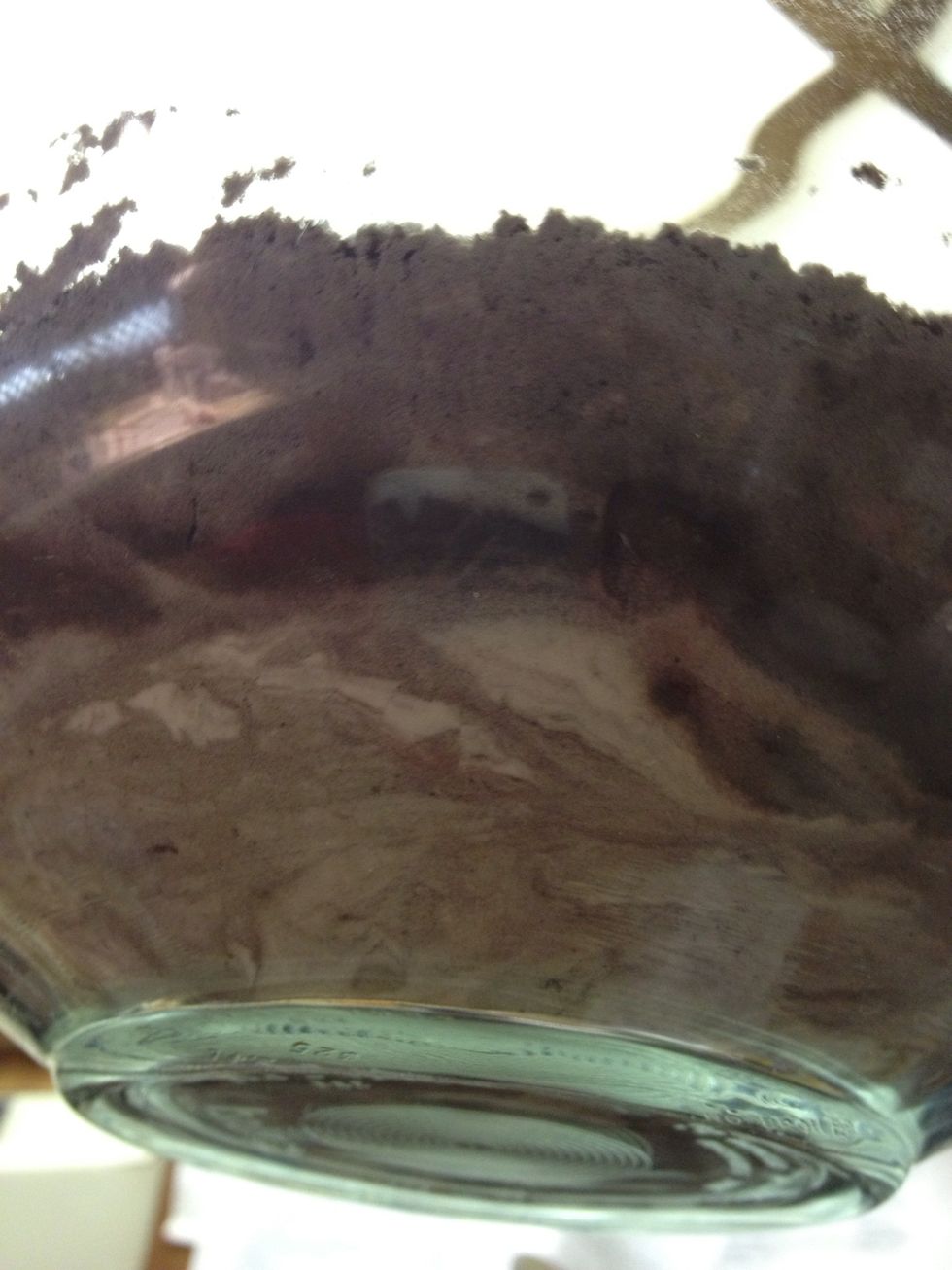 Mix together flour, cocoa, baking soda and salt
Cream together butter and sugar until light and creamy. Add egg, milk and vanilla. Add dry ingredients and mix till combined.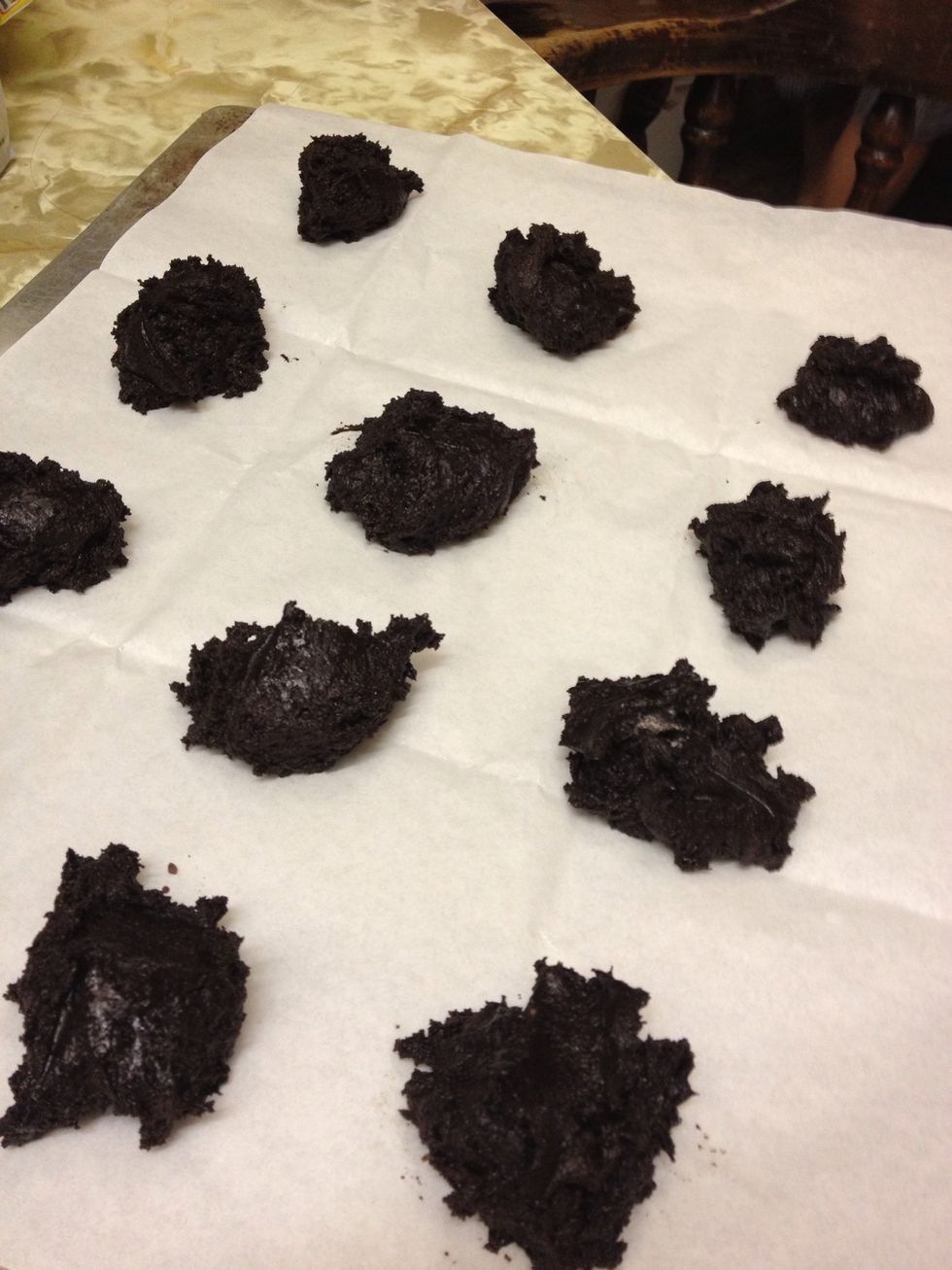 Line cookie sheets with parchment paper. Scoop and drop batter 2 inches apart. Bake in oven at 350 degrees for 10-12 min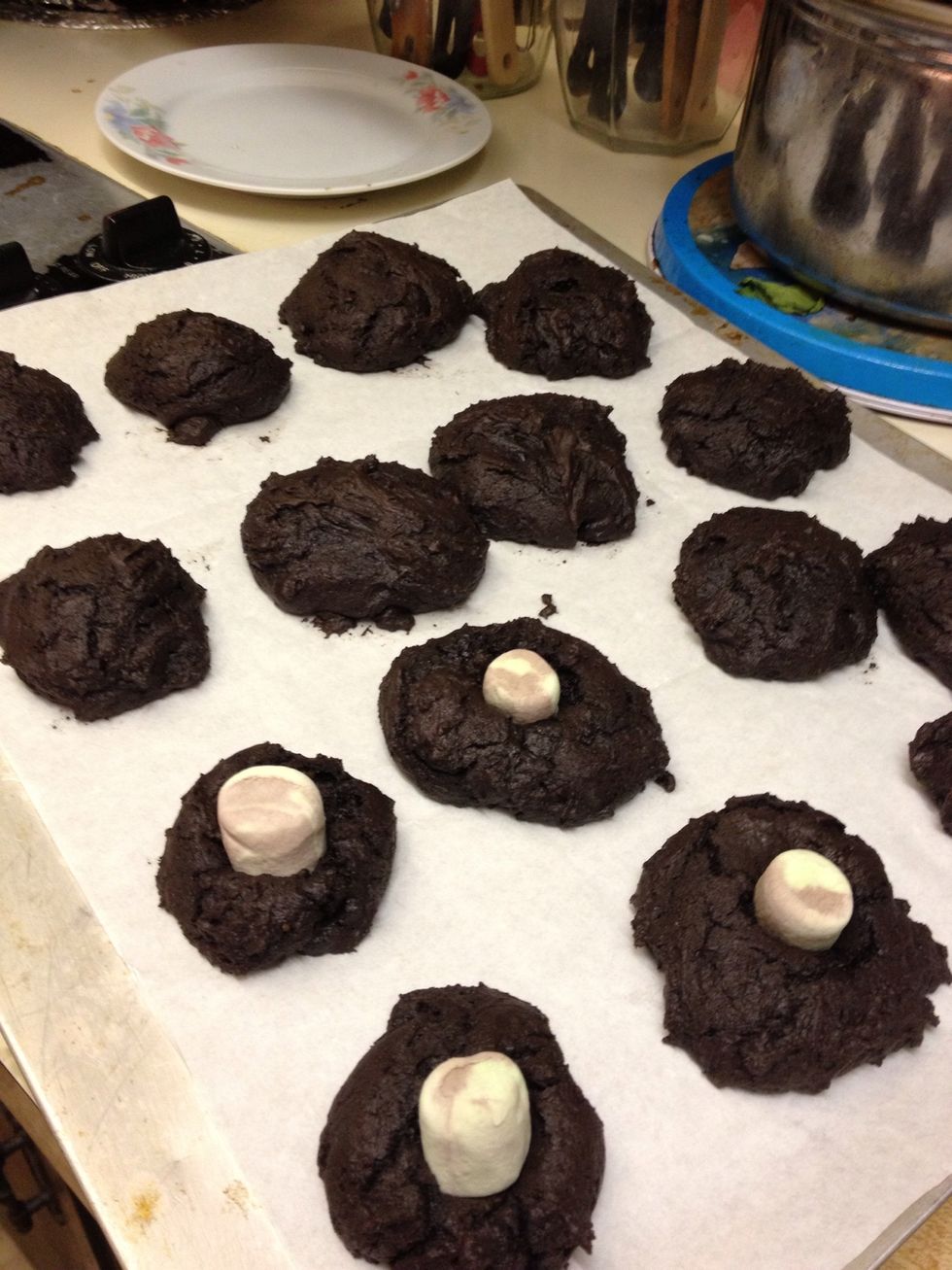 Take cookies out and place marshmallows in center (I used mint chocolate marshmallows) and put bake in oven for two min then transfer to cooling rack.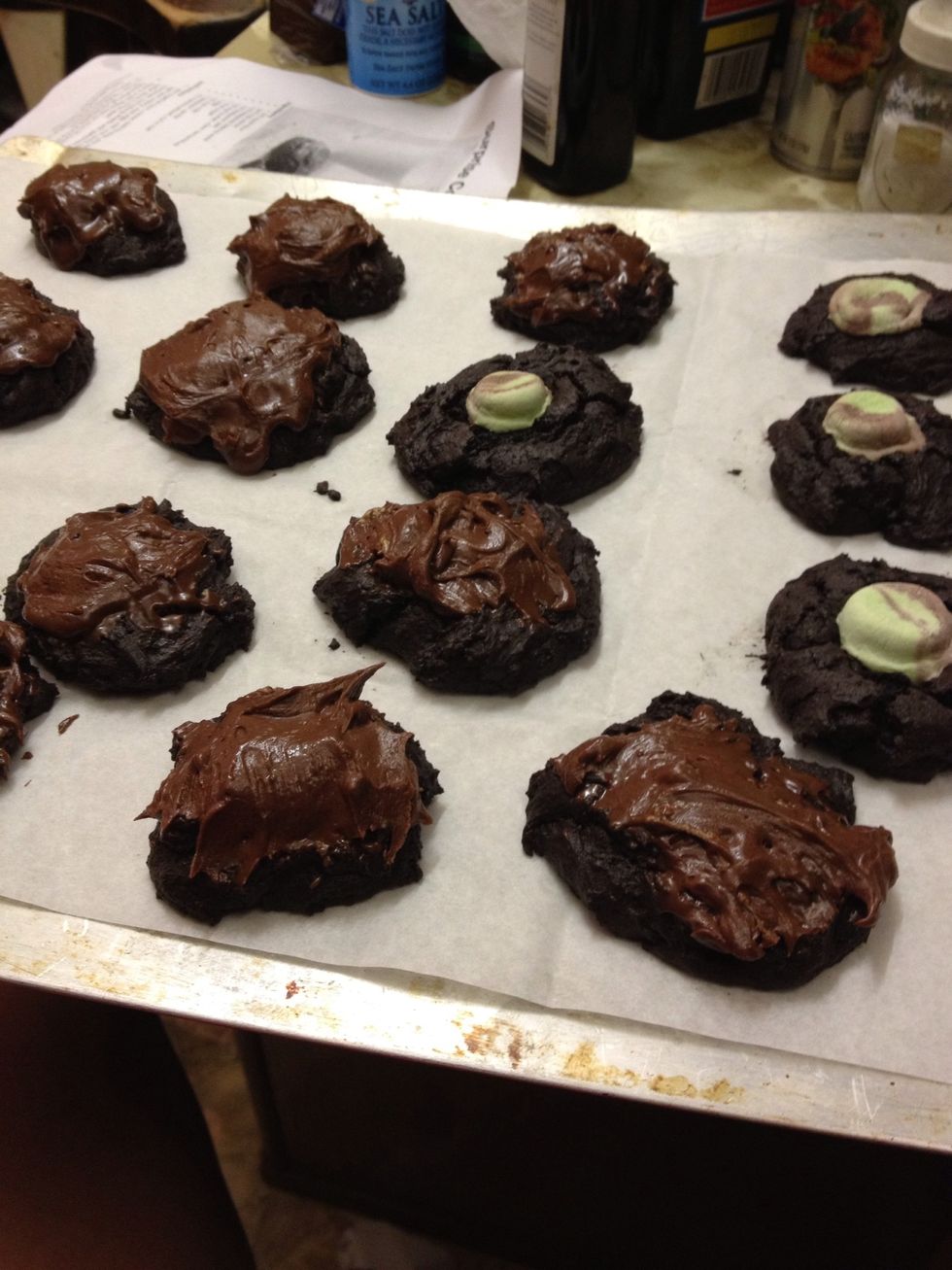 Make frosting by whisking together sugar, butter, cocoa, milk, and vanilla. Top cookies with frosting and cover the marshmallow.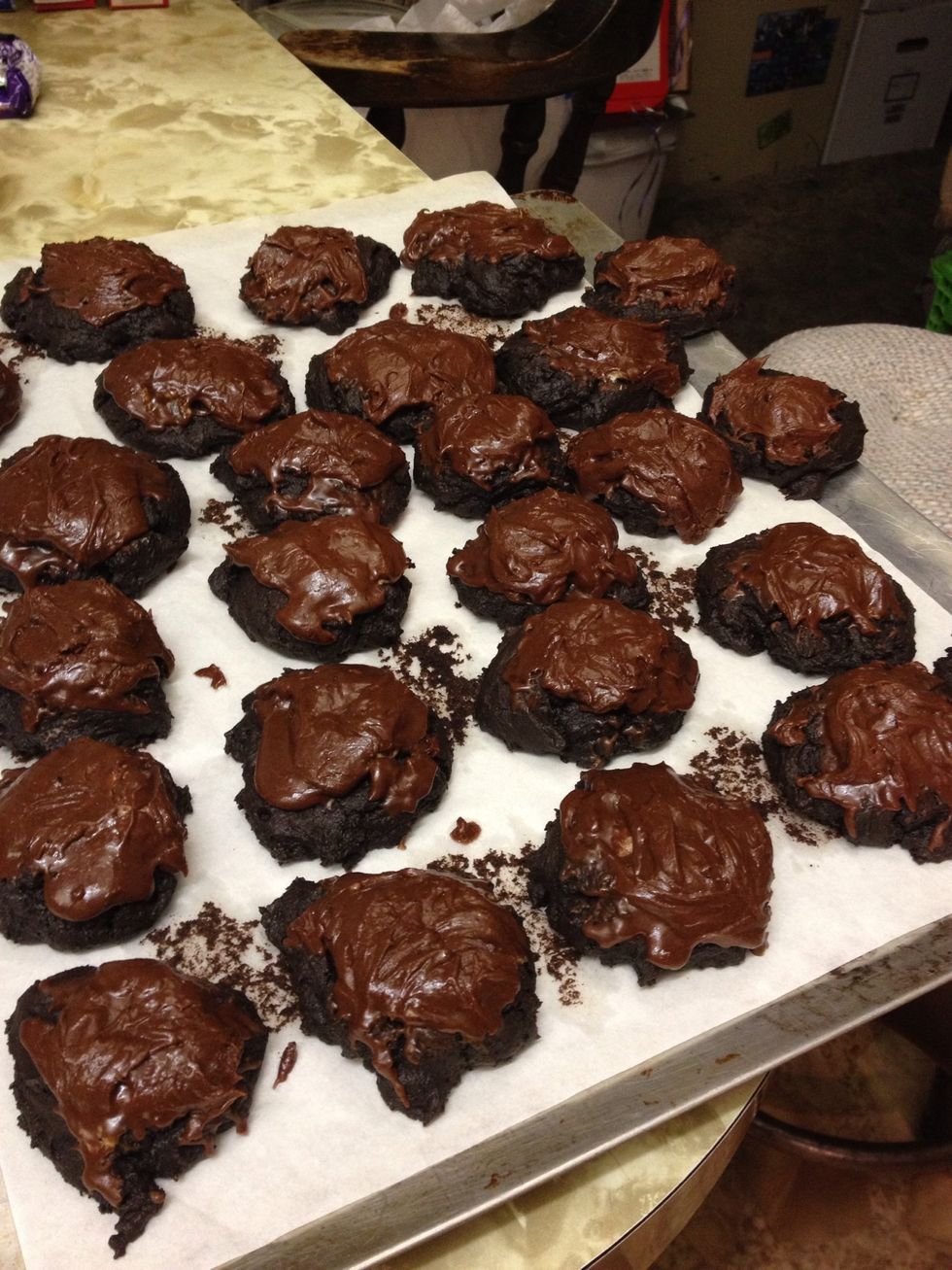 Enjoy!
3/4c Flour
3/4c Cocoa
1/2tsp Baking soda
1/2tsp Salt
1/2c Butter, room temperature
1.0c Sugar
1.0 Egg
1/2c Milk
1.0tsp Vanilla
12.0 Marshmallows cut in half
Frosting:
2.0c Confectioners sugar
4.0Tbsp Melted butter
1/4c Cocoa
1/4c Milk
1/4tsp Vanilla