Make SUPER Spicy Spaghetti With Bacon&sweet Basil
84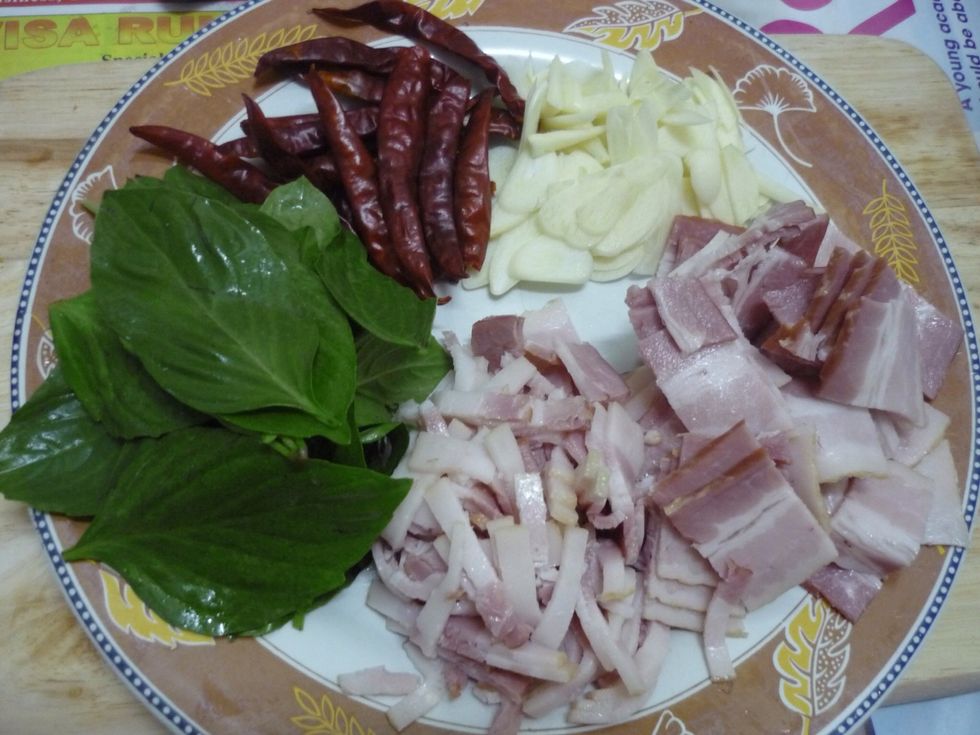 My preperation. Slided bacon, slided garlic, dried chili and sweet basil leaves.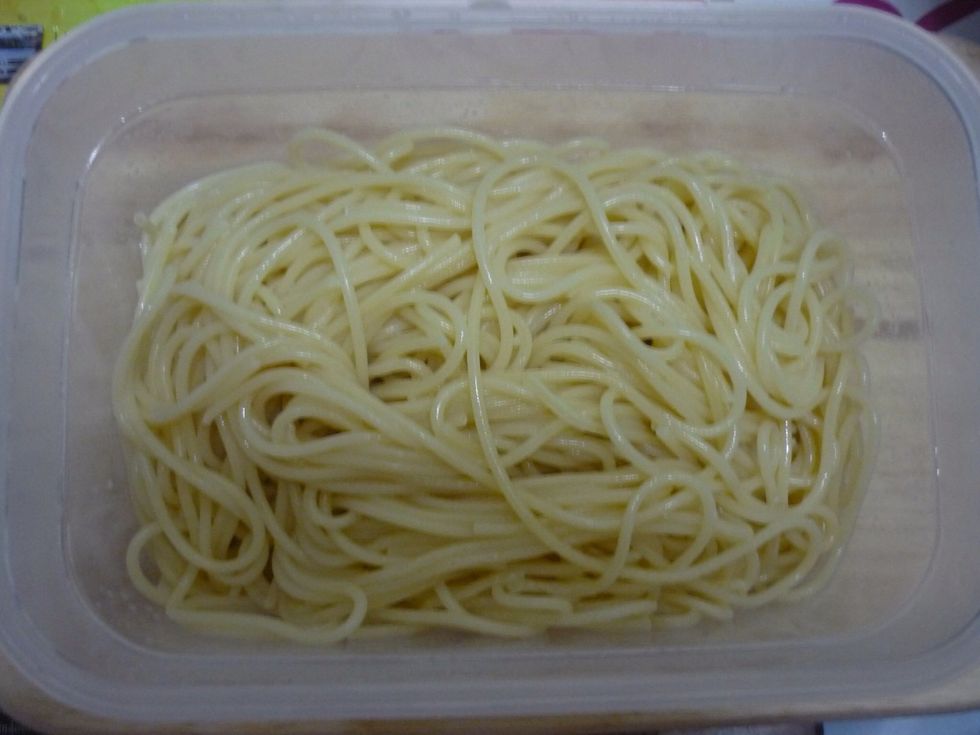 Cook your spaghetti in boiling water for 8-10min or until its al dente and set aside in a container.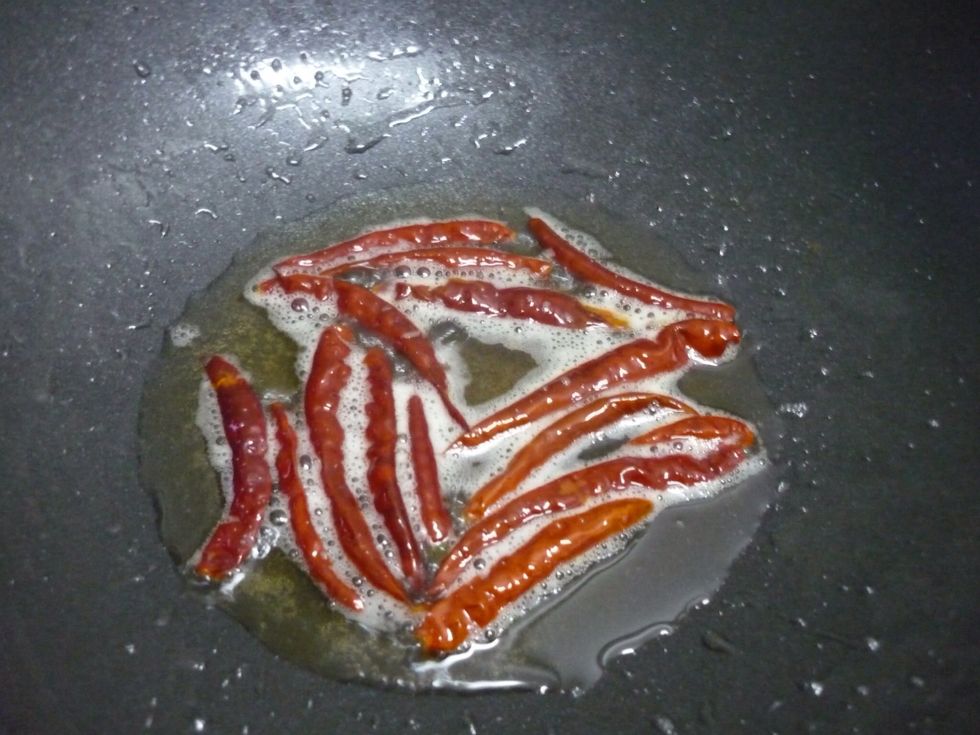 Fried your dried chilli in hot oil for 5 mins or until it turns brown and crispy. Set aside.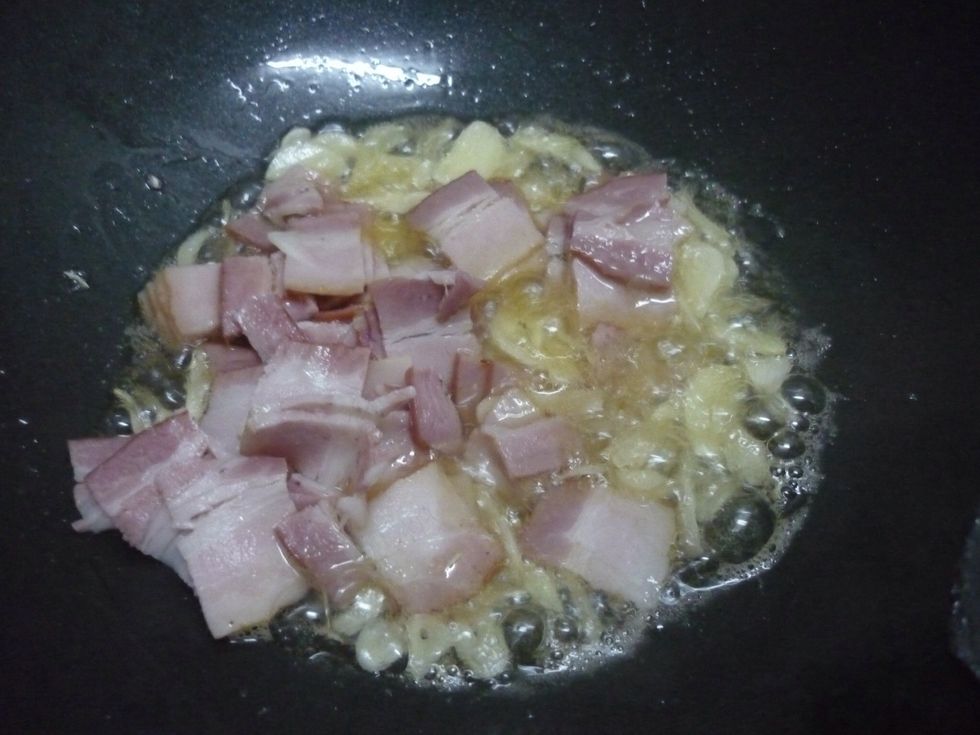 Put bacon and garlic in your pan and fry them until bacon become crispy.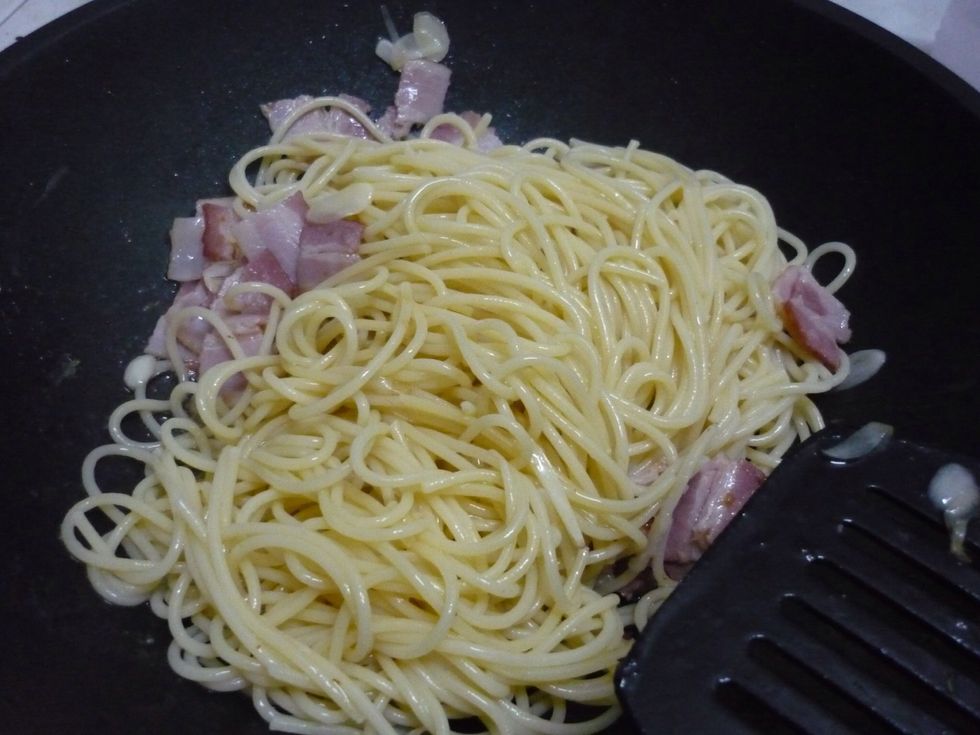 Add spaghetti.. Yey!!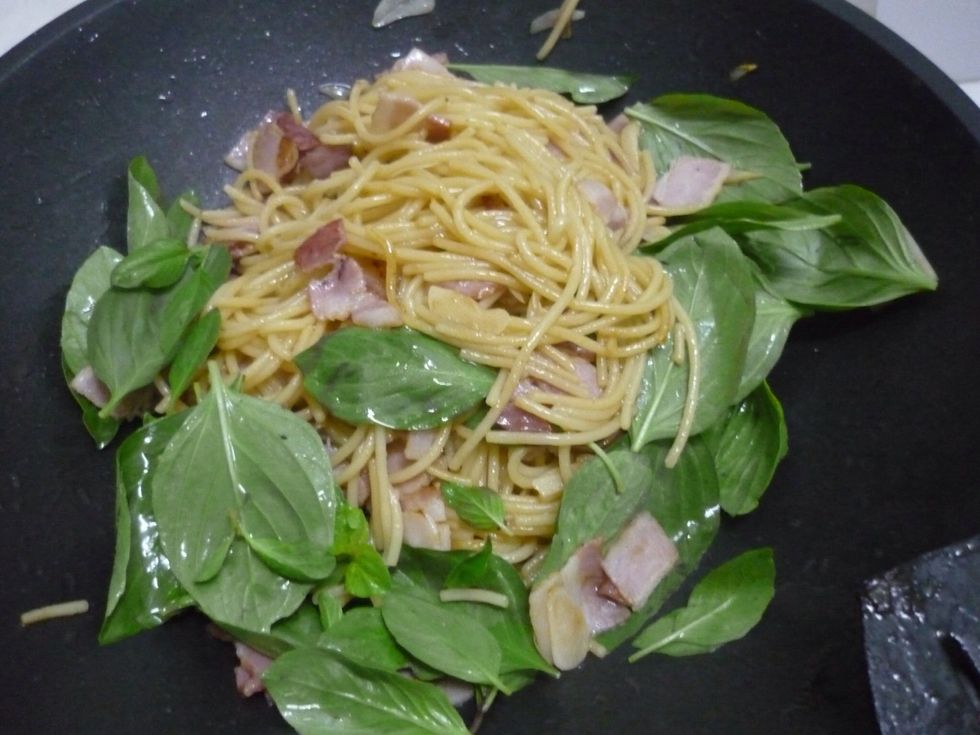 Add sweet basil leaves :)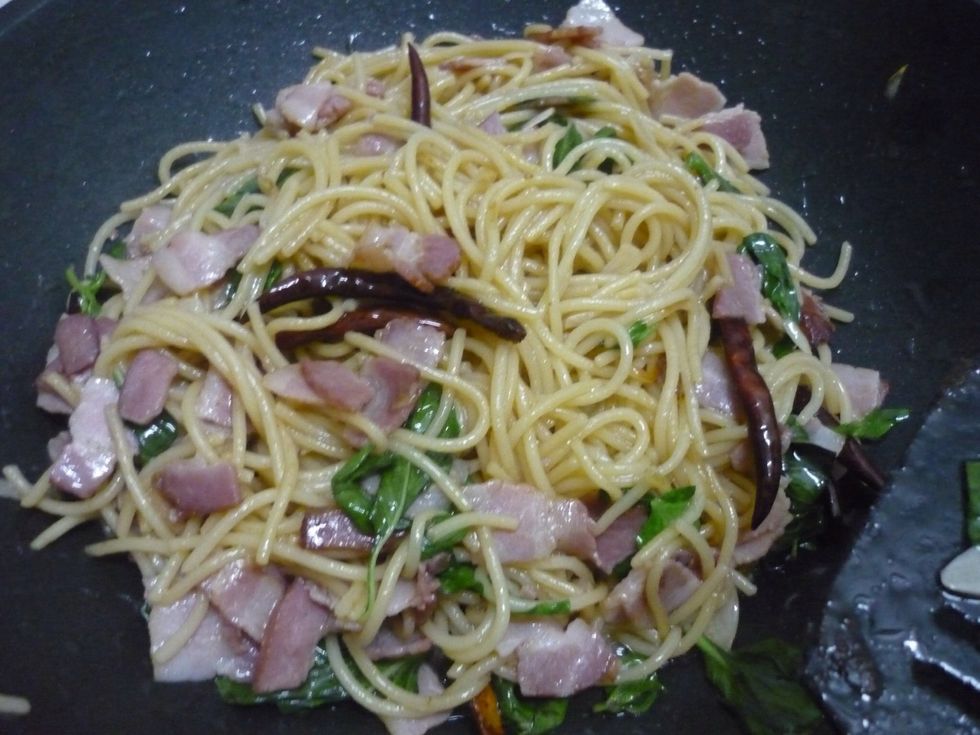 Now its time to make our dish delicious!! Put your fried chilli and seasoning with salt & a little bit if sugar. At this stage, you can add some fresh peppercorns if u want it hotttttt!!!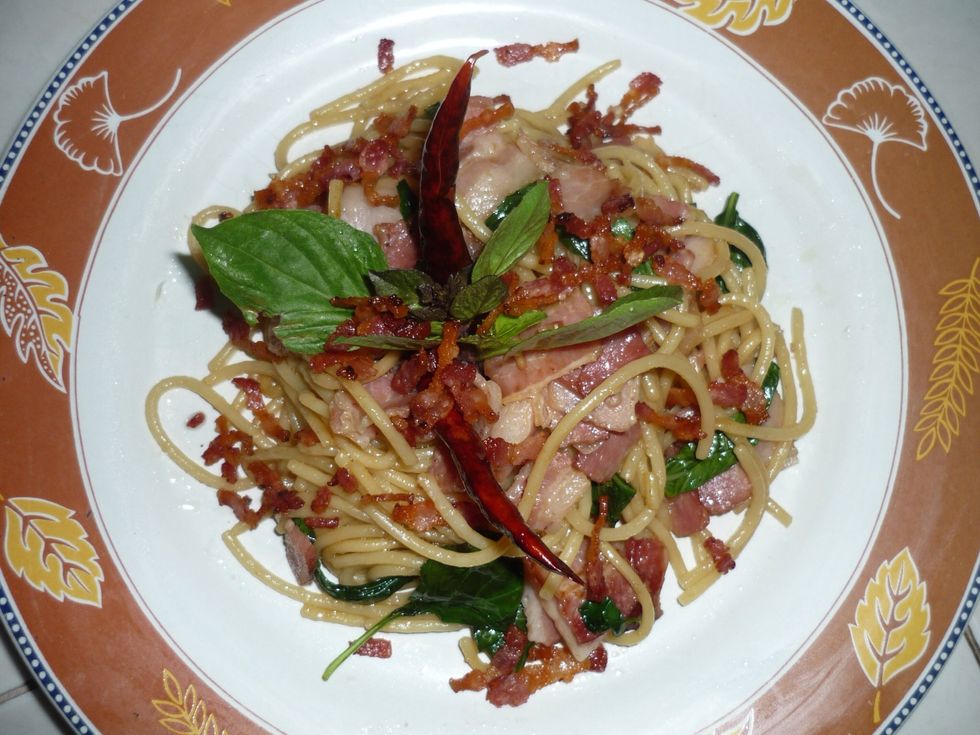 My SUPER spicy spaghetti with bacon and sweet basil leaves is now ready to be served. Enjoy cooking everyone ^_^
Spaghetti
Bacon
Sweet Basil leaves
Dried Chilli
Garlic
Vegetable Oil
Salt & sugar