Born and raised Texan but I haven't lived there for over a decade. Hubby likes my rice but mama says its no longer her original, hence the -ish. Much easier though! 😜
21
This recipe is tweakable. For example, if you use a different rice you'll use a different amount of chicken broth.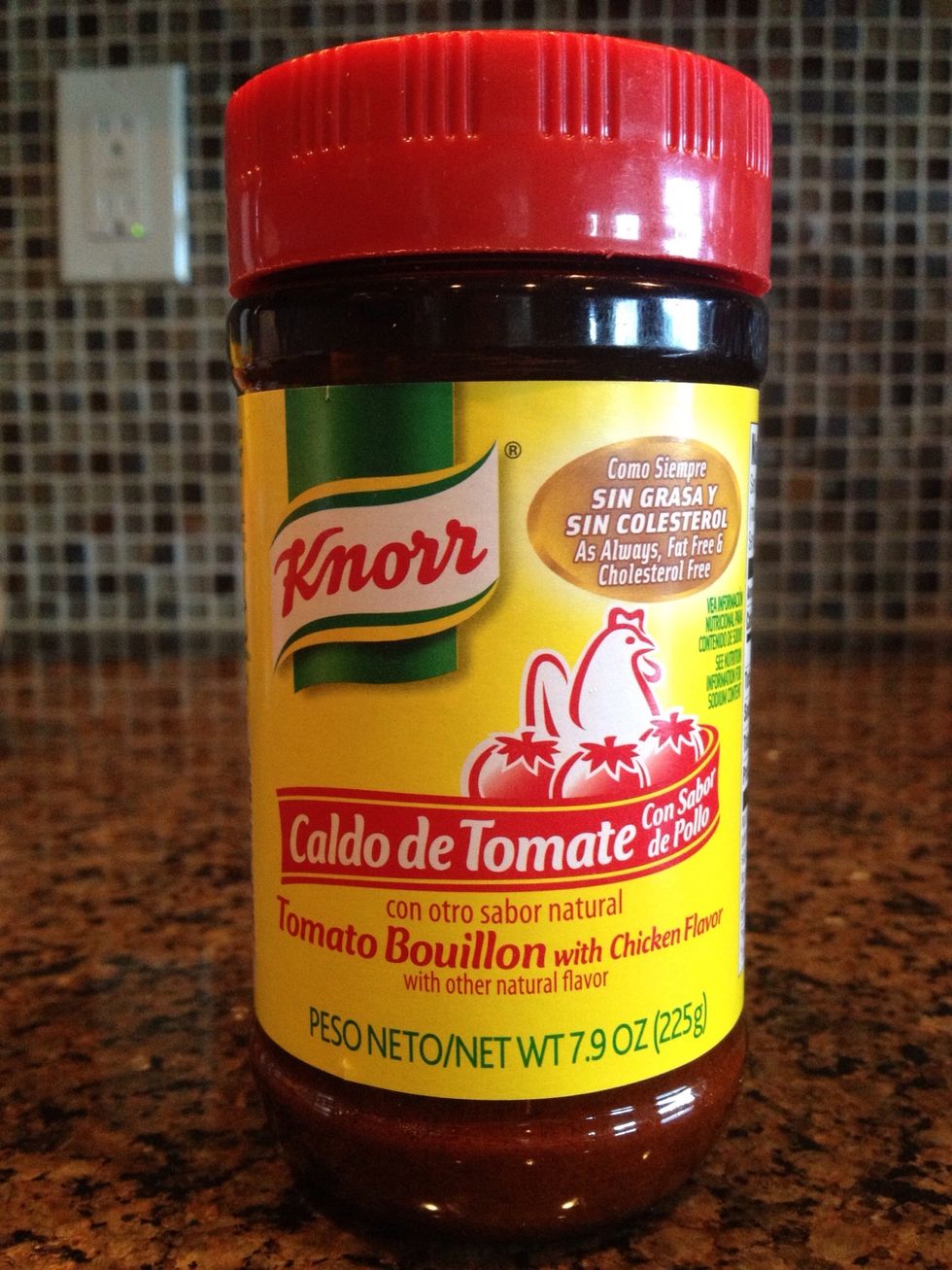 You'll notice that there is no salt in this recipe. This is why. The bouillon more than makes up for the lack! Use it to taste. Mama uses less than me, but to each their own.
You could use chicken broth or stock, it doesn't really matter. I used the broth from some chicken I was boiling for enchiladas. If you don't have any on hand that's fine too. Just use water instead.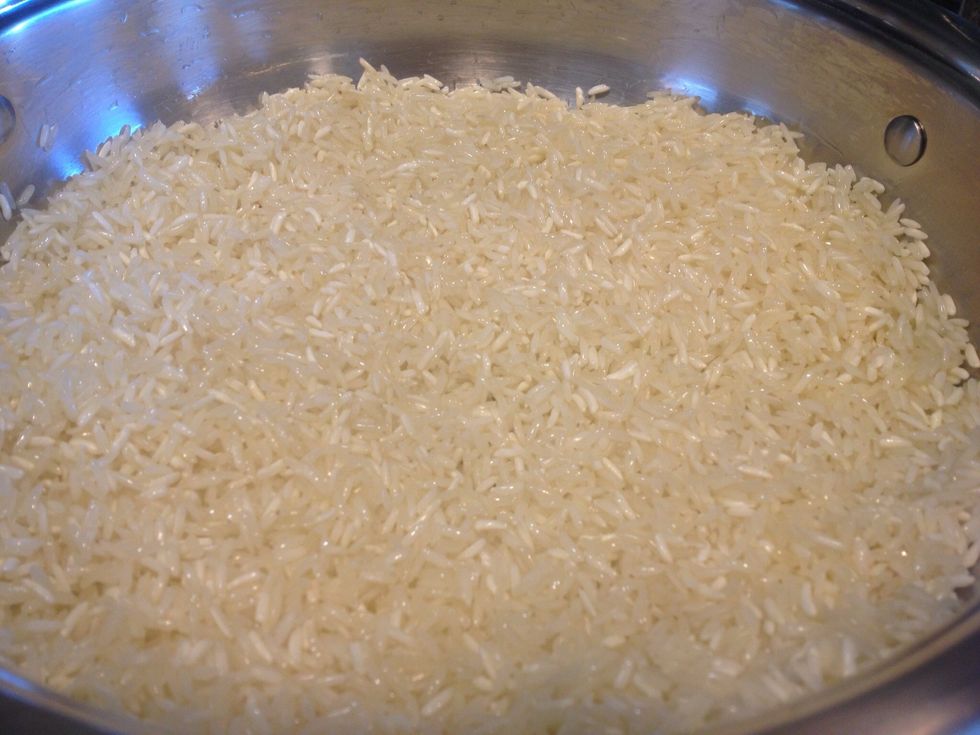 Over medium low heat (more low than medium) add the oil and rice. You don't need much oil, just enough to wet all of the rice. Start browning, mixing very often.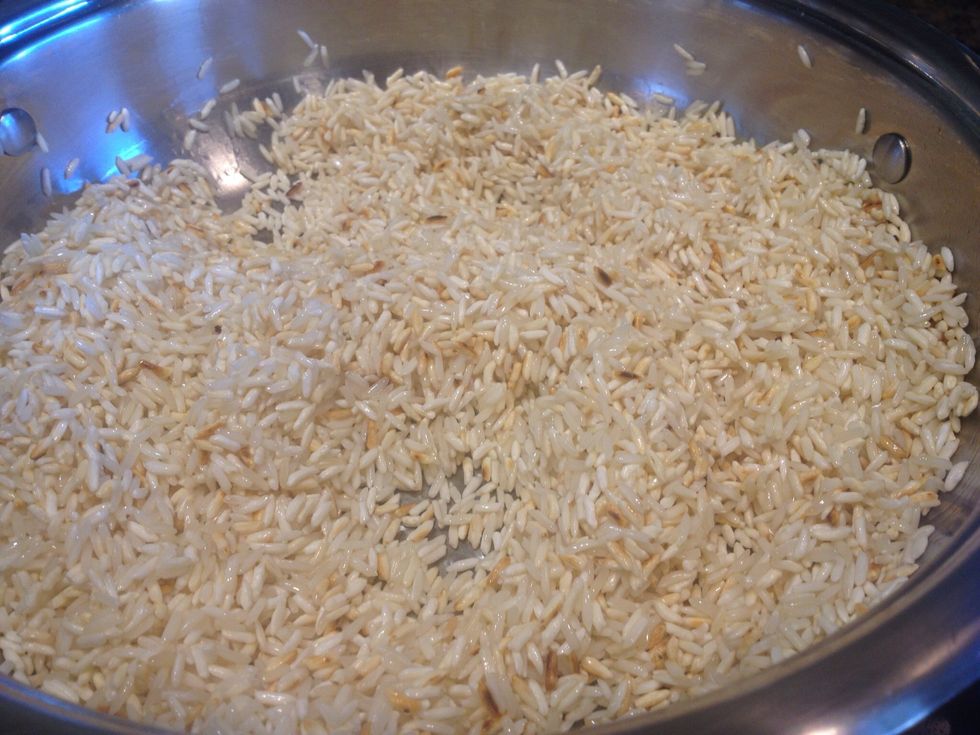 Pay attention! Do you see those almost black pieces of rice? 😳 Don't do that. You can save it, just pick the burned pieces out. Careful! If you leave them in they'll make the entire thing taste off.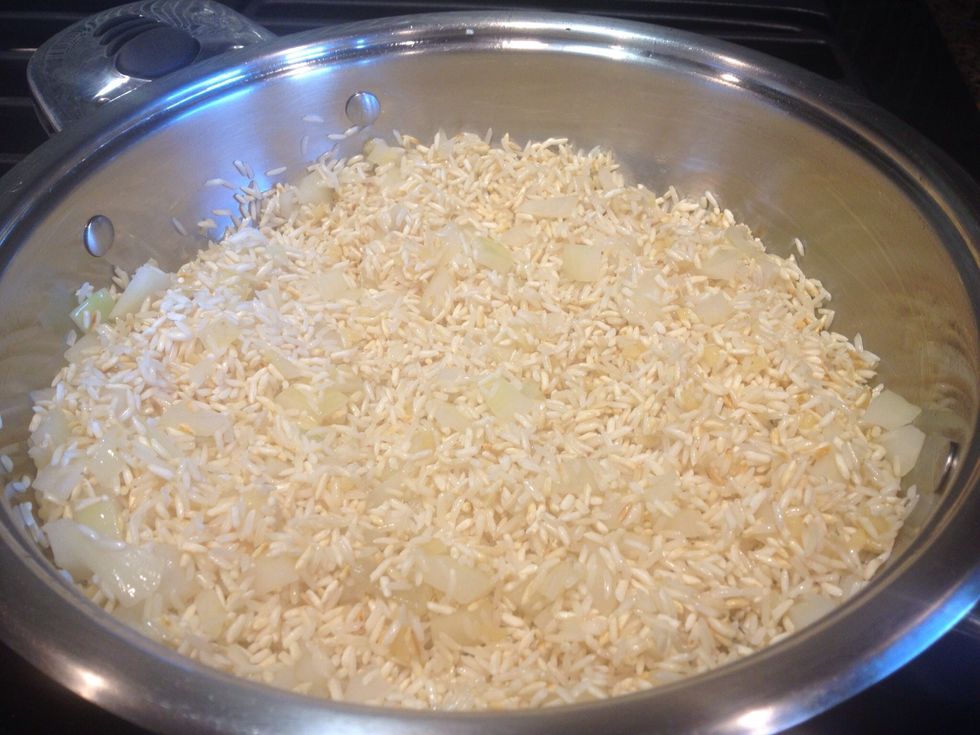 Drop down to low. Add onions and garlic. Brown for a couple of more minutes but pay attention. If it looks like the onions or garlic are starting to burn just move on to the next step.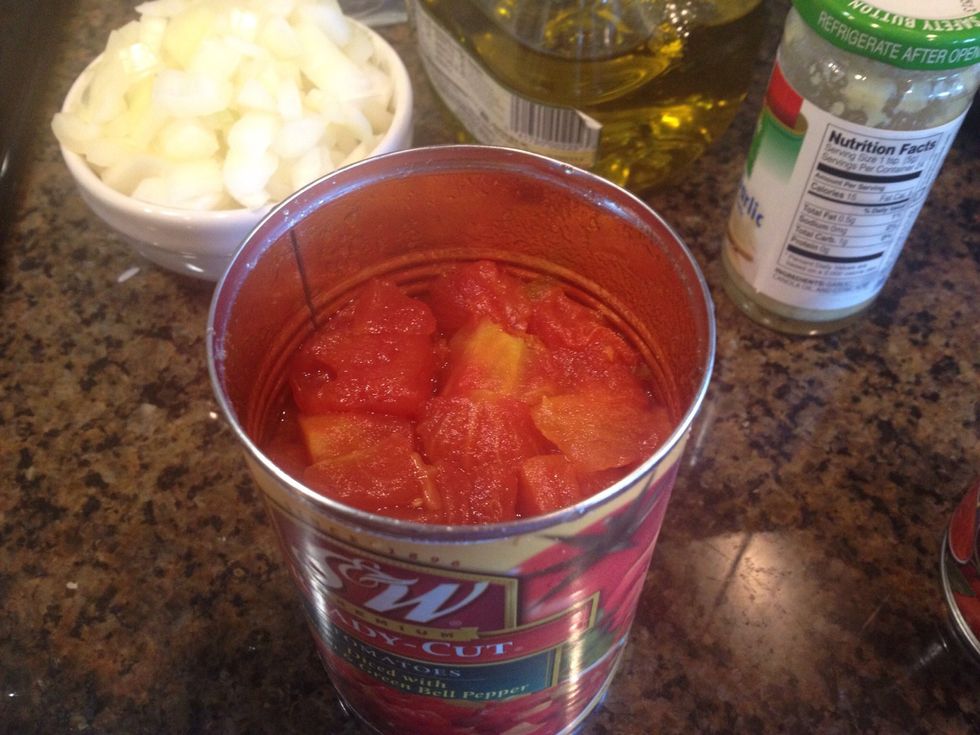 Drain your tomatoes before adding. They don't need to be completely dry, just enough to not be like soup.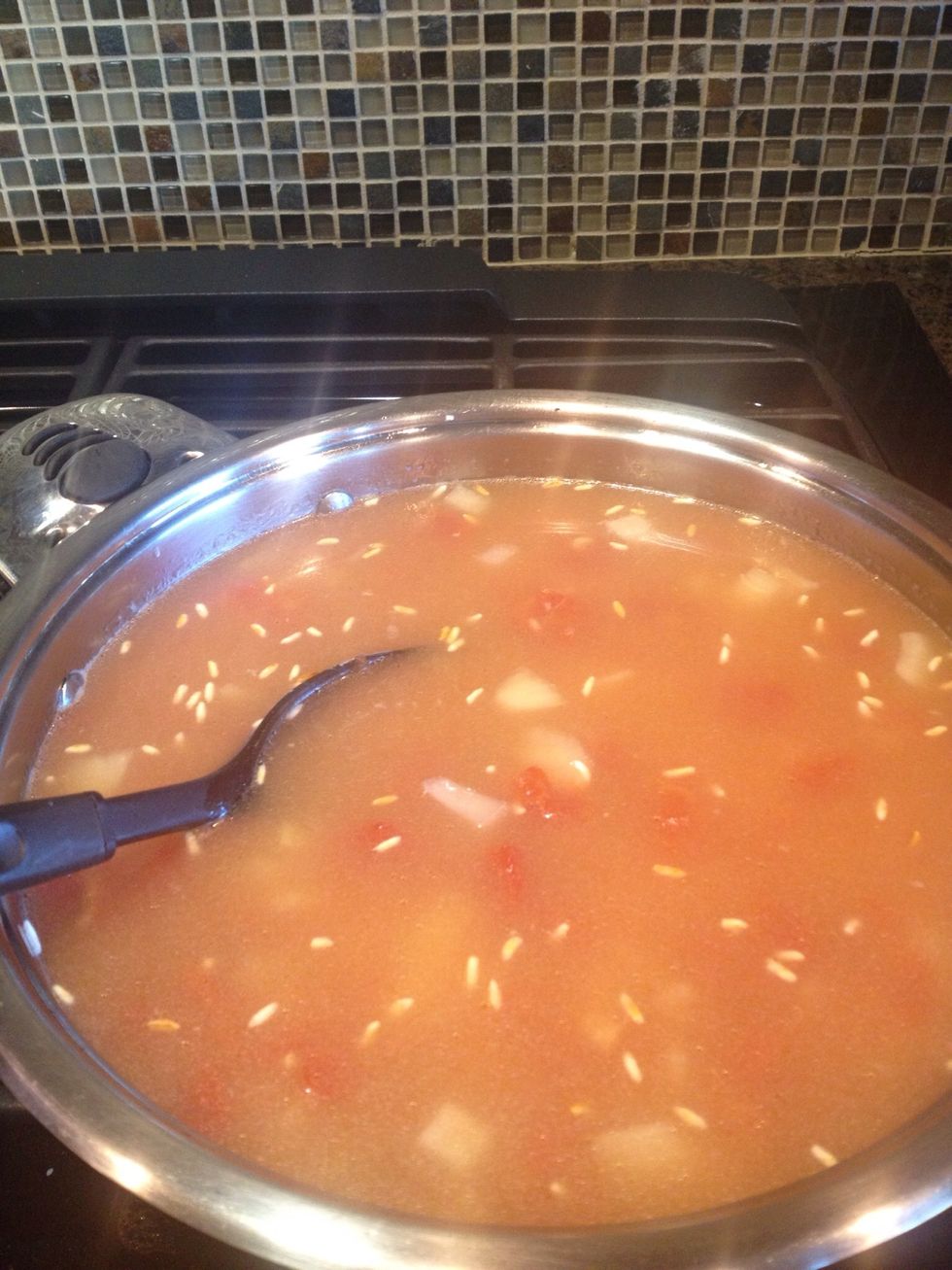 Add your chicken stock/broth. At this point you'll see any pieces of burned rice that you may have missed float to the top. Quick! Get em'! This is your last chance.
Pay attention to the amount of liquid you use. Jasmine calls for 2 1/4 cups of fluid for each cup of rice. I dropped it down by a bit to account for the tomatoes and sauce.
Add tomato sauce and bouillon. The bouillon is to taste. I start with a Tbsp and then go up by no more than 1/2 tsp at a time. It's easy to use too much and end up with a salt lick. Go slowly!
Pop back up to medium. Bring the rice to a bare simmer then drop it back to low and cover for 15 minutes.
I know you wanna pick up the lid and check out the awesomeness that is cooking but don't do it! Promise? If you lift the lid and it doesn't come out don't come crying to me, I warned you.
You didn't lift the lid, right? Ding! Time to check the rice.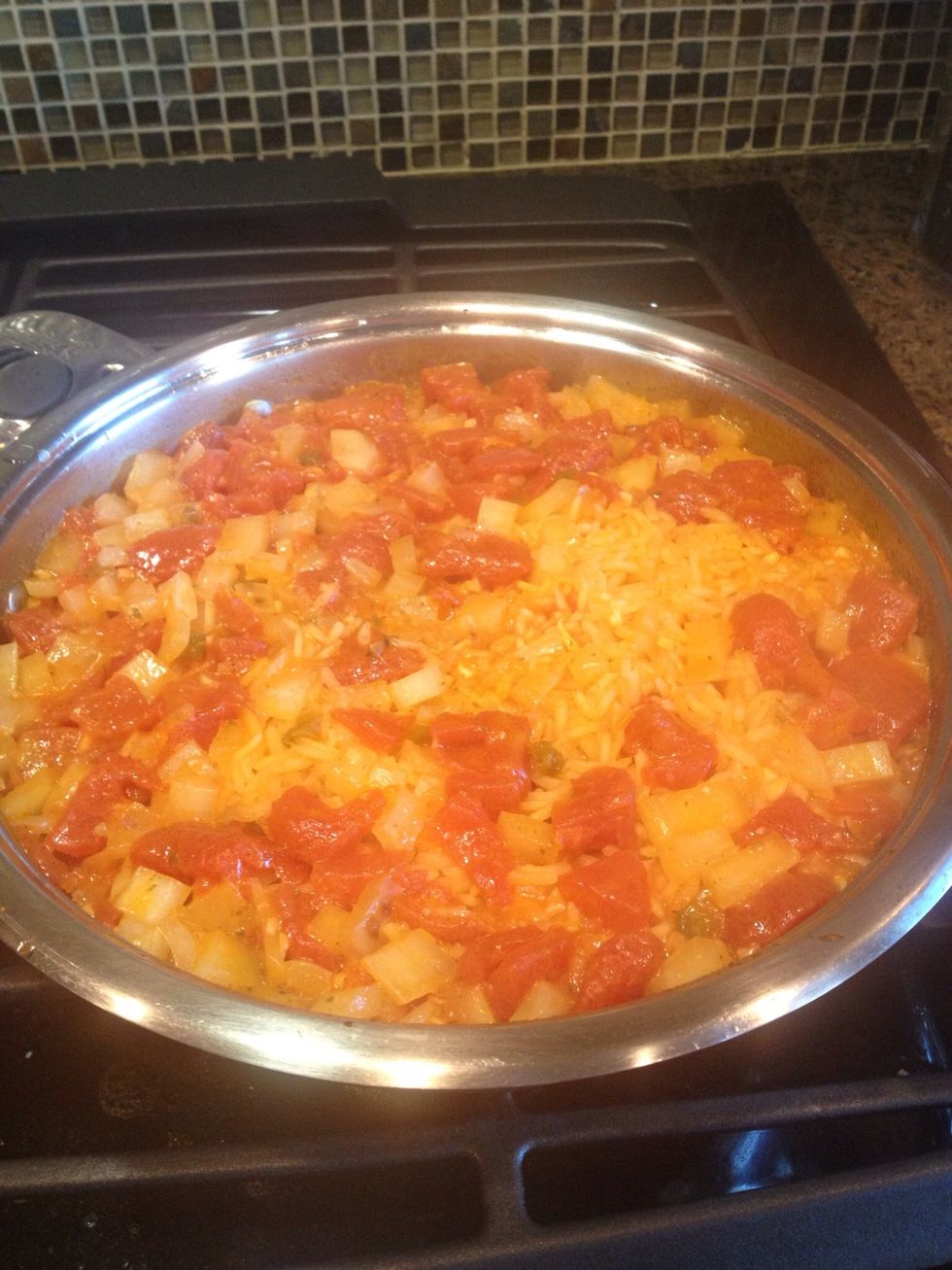 Hmm. Not quite yet. Can you see the odd bright white grains? They stand out like that because they're not cooked. Let's check anyway, just in case.
If you do it for less time you'll never get done because you'll keep letting the heat out. If you go longer than 5 minutes you run the risk of burning it. Either way, not good.
If it's sticking to the bottom leave it alone! Change pans if necessary to finish cooking. Do not, I repeat DO NOT mess with it. It's burned. It can and will invade the entire pan.
All finished. Use it as a side dish or even just add some plain cooked chicken for a quick fix. Maybe some of the chicken you were boiling earlier? That is if you haven't already made the enchiladas.
I apologize for the pics, I used my phone and the iPhone doesn't handle steam very well. 😏 Please be gentle, this is my first guide! Enjoy and good luck! Maybe later enchiladas and flour tortillas?
1/2 Can tomato sauce
1.0 Can diced tomatoes with onions & green bell pepper
2.0c Rice (I prefer jasmine)
1.0Tbsp Tomato bouillon with chicken flavor (or more)
4.0c Chicken broth/stock
1/3 Diced onion
Olive oil
2.0 Garlic