Attention: To make this "super-quick" (about 20min) I do not measure anything! Clean and cut your mushrooms in quarts. Onion in rings and spring onion in rings.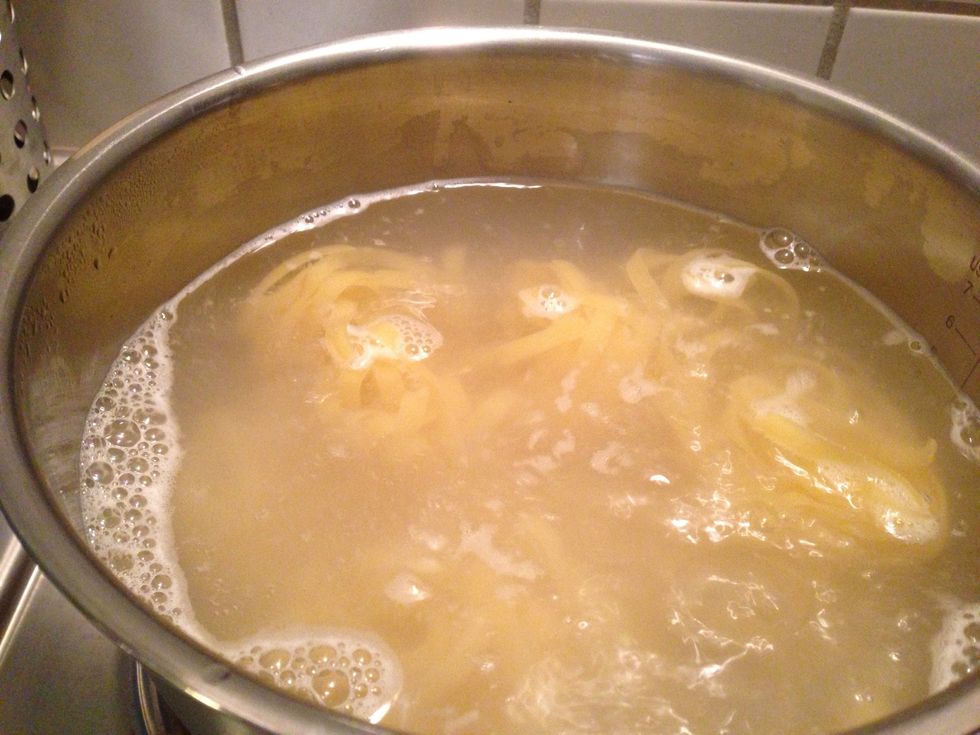 Set up water to boil your noodels of choice.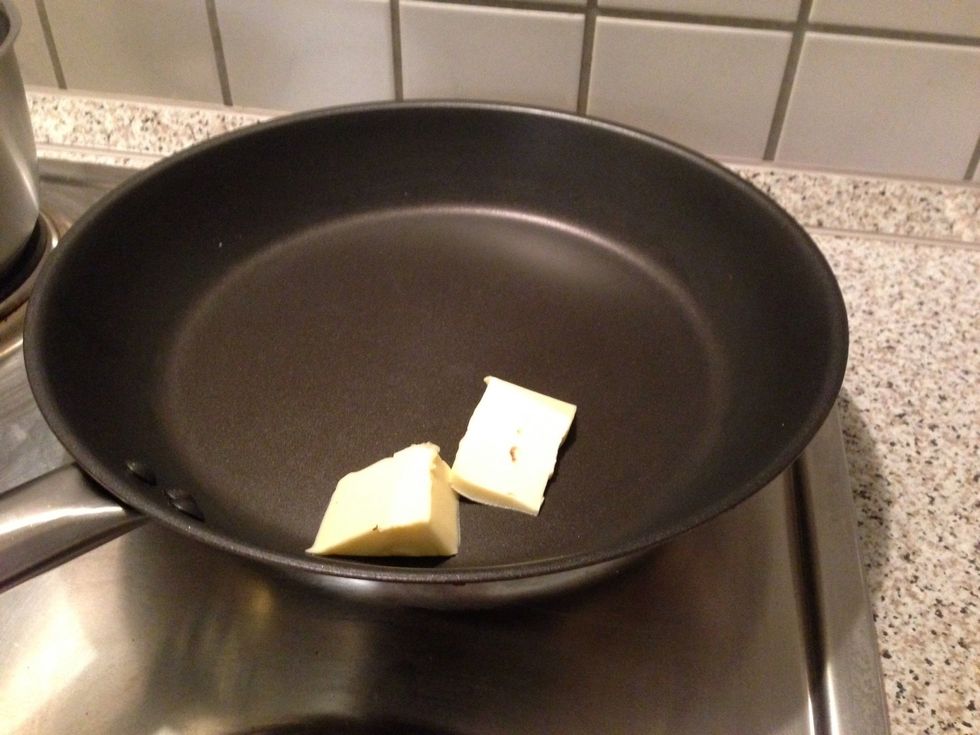 Melt about 1 TBS of butter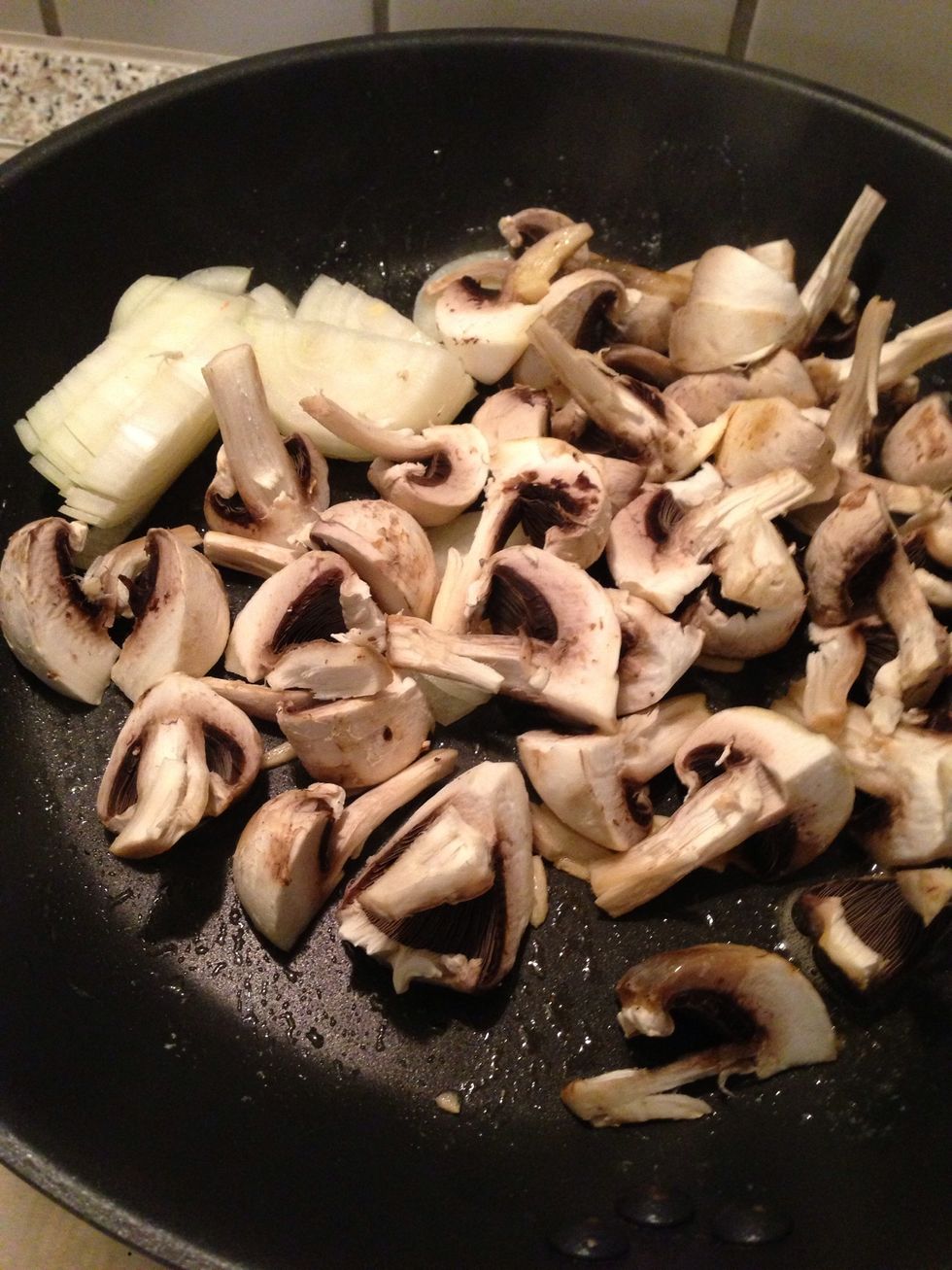 Add mushrooms and onions to lightly brown them a little.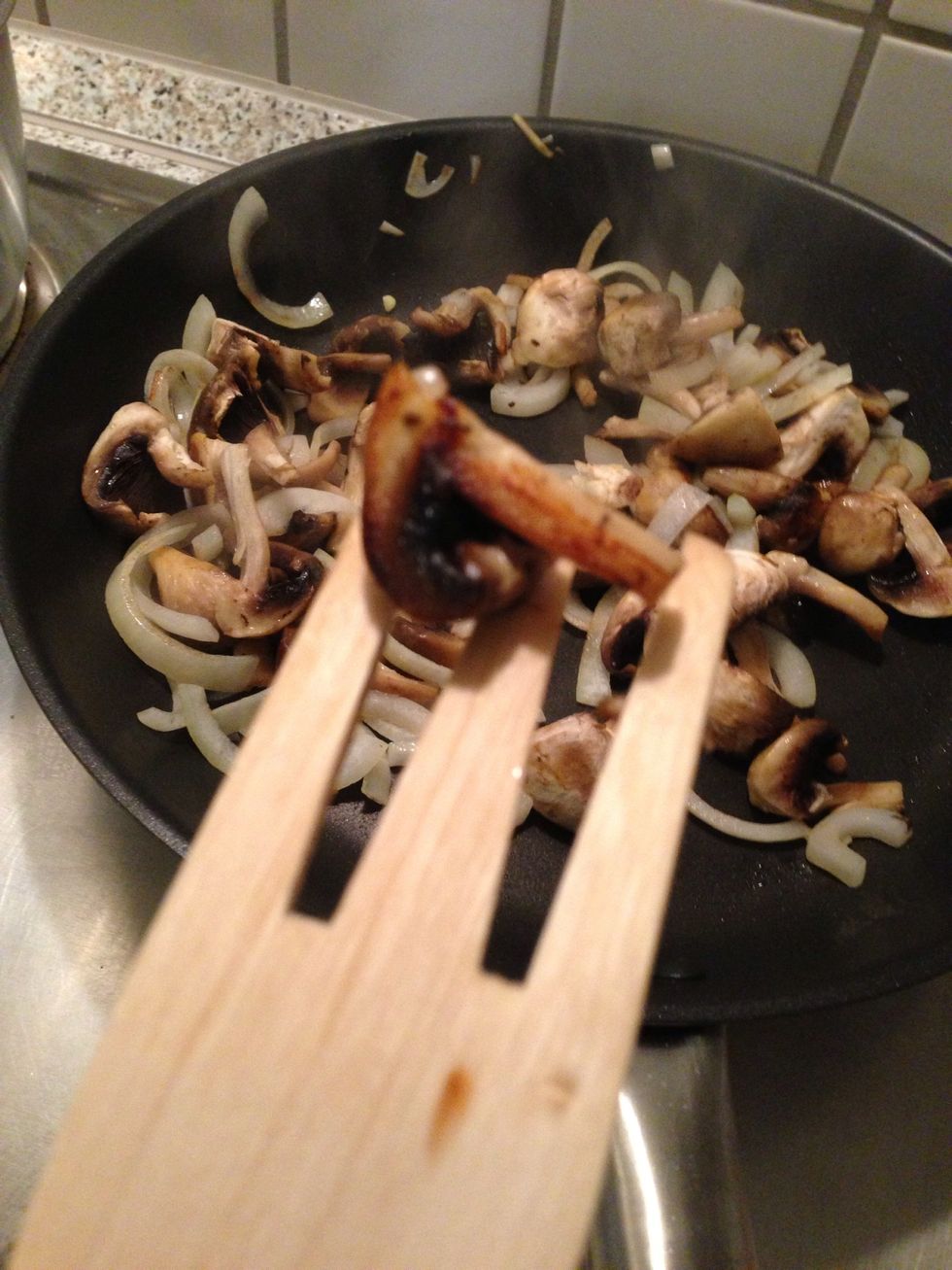 This is what we're looking for!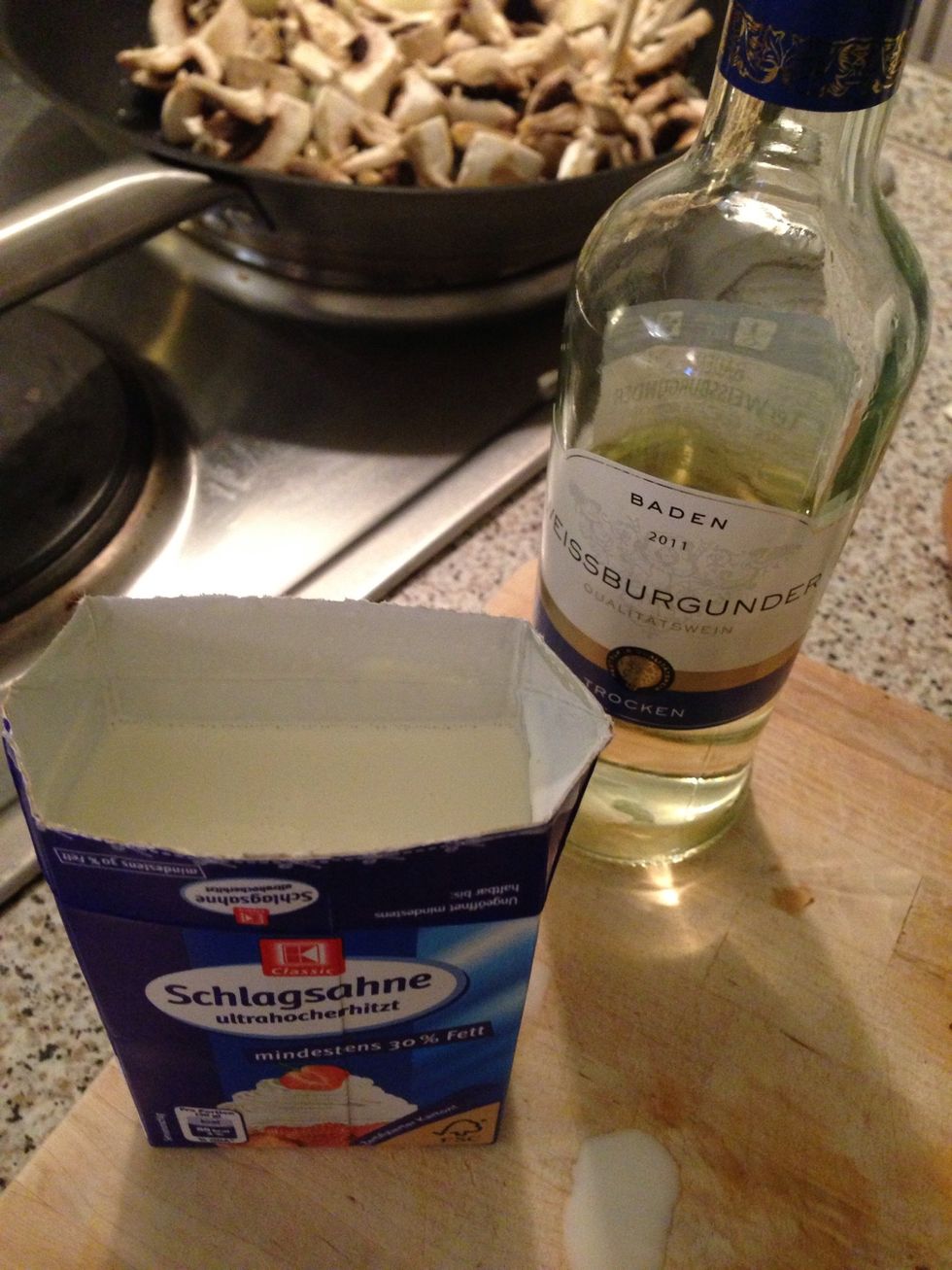 These are our key ingrediences: Cream and white wine. Remember it gets better, the more you add!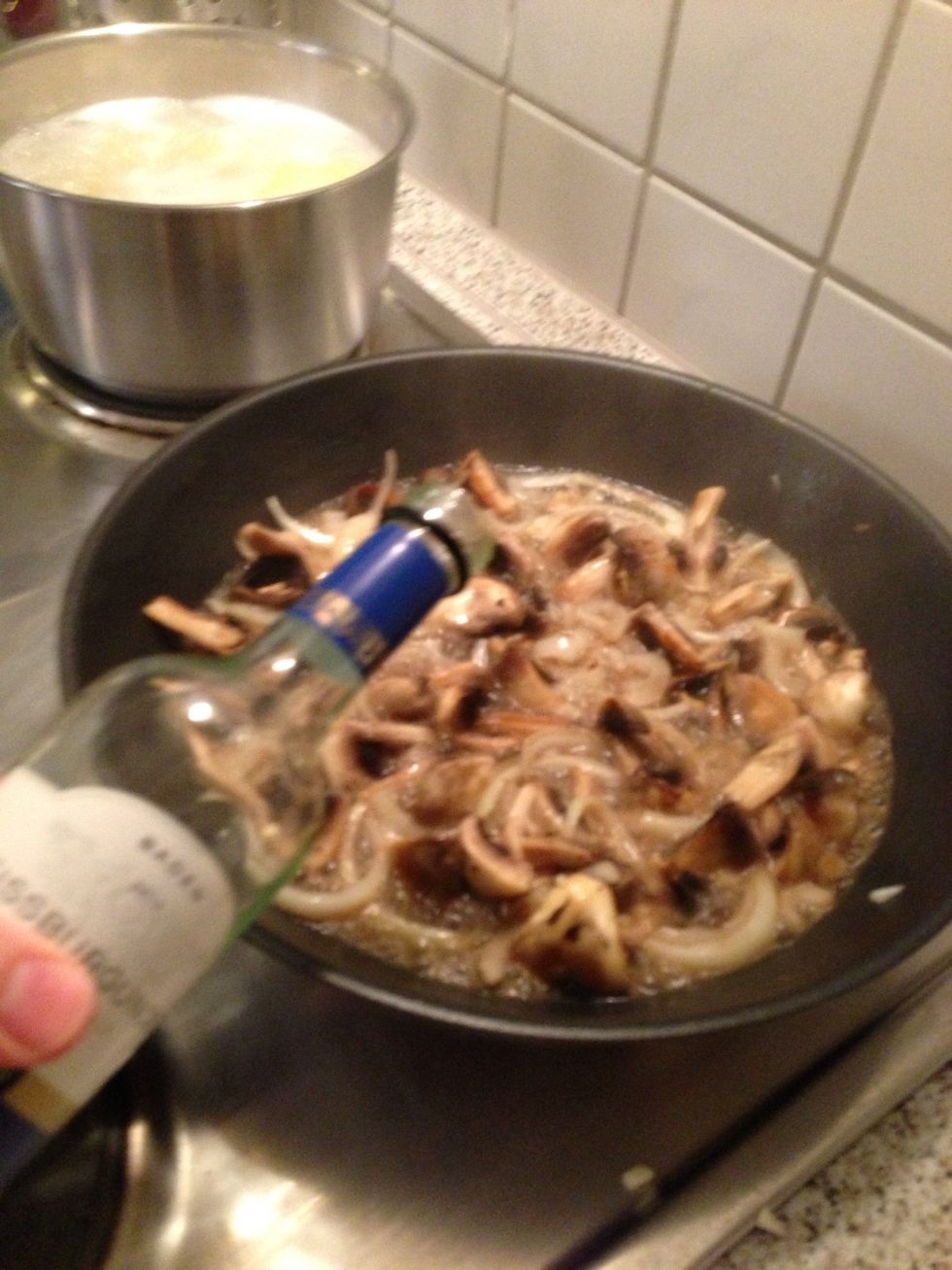 Add wine and let reduce a little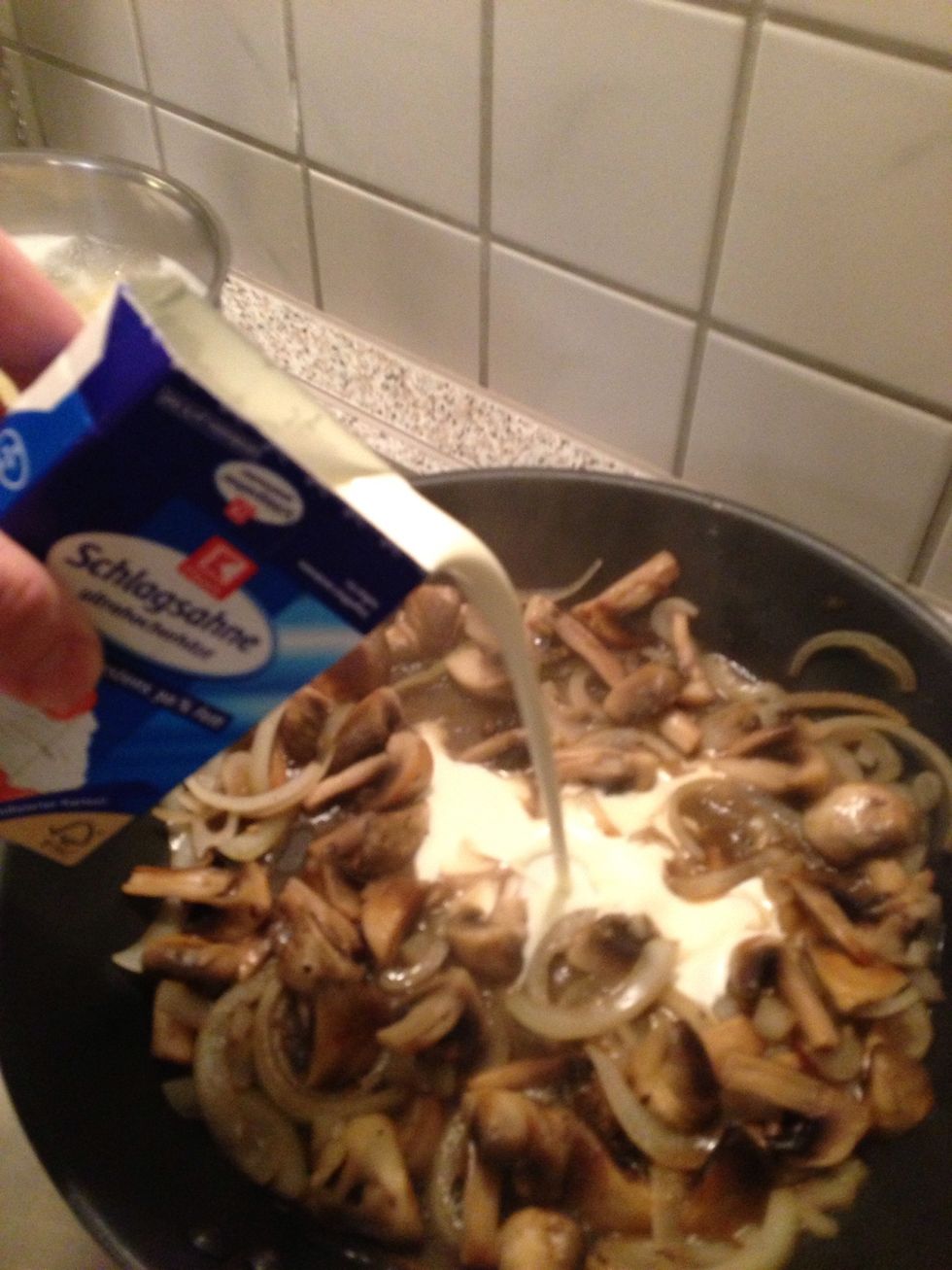 Add cream...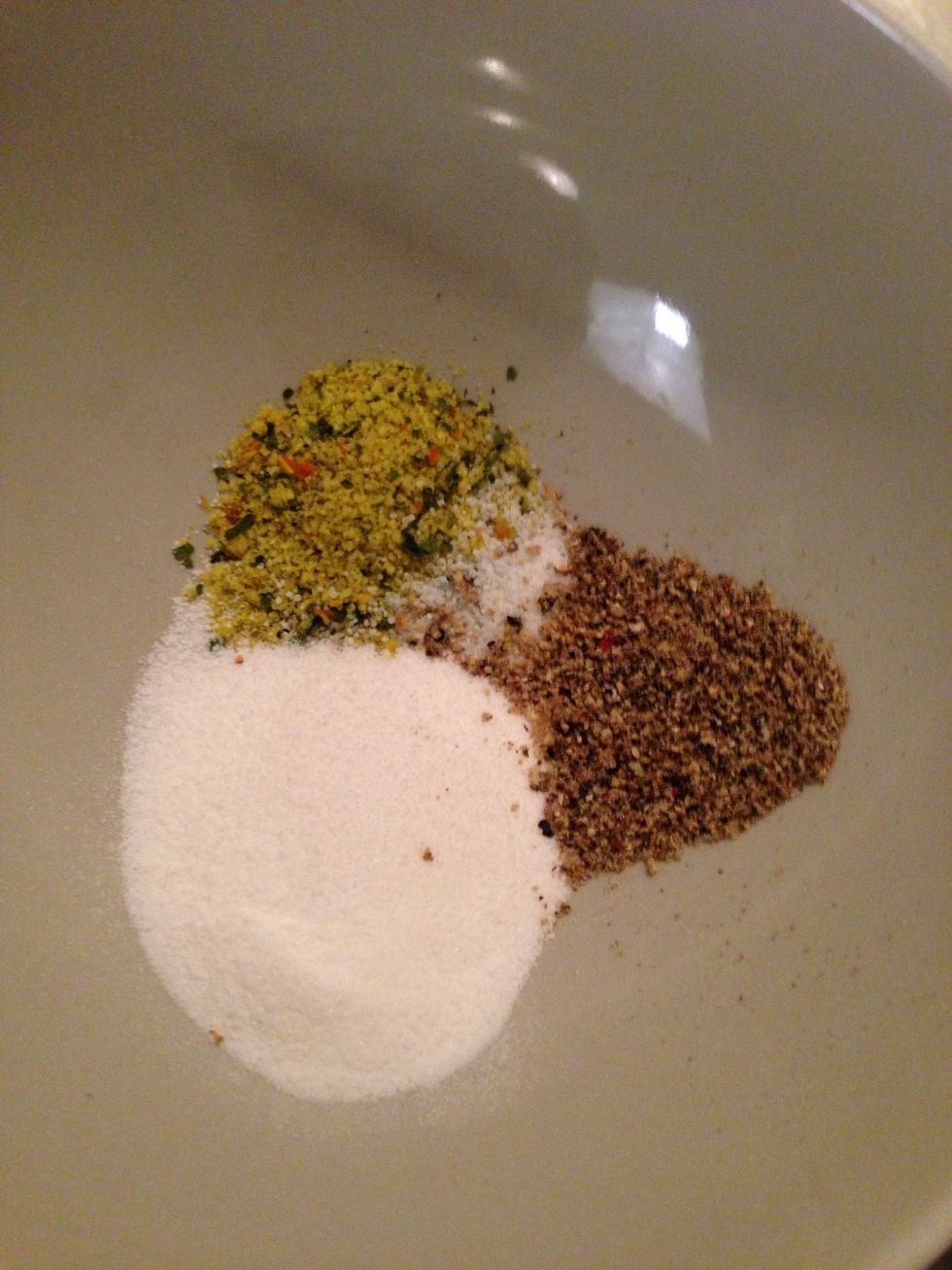 ...and salt, pepper, stock powder and sauce thickener.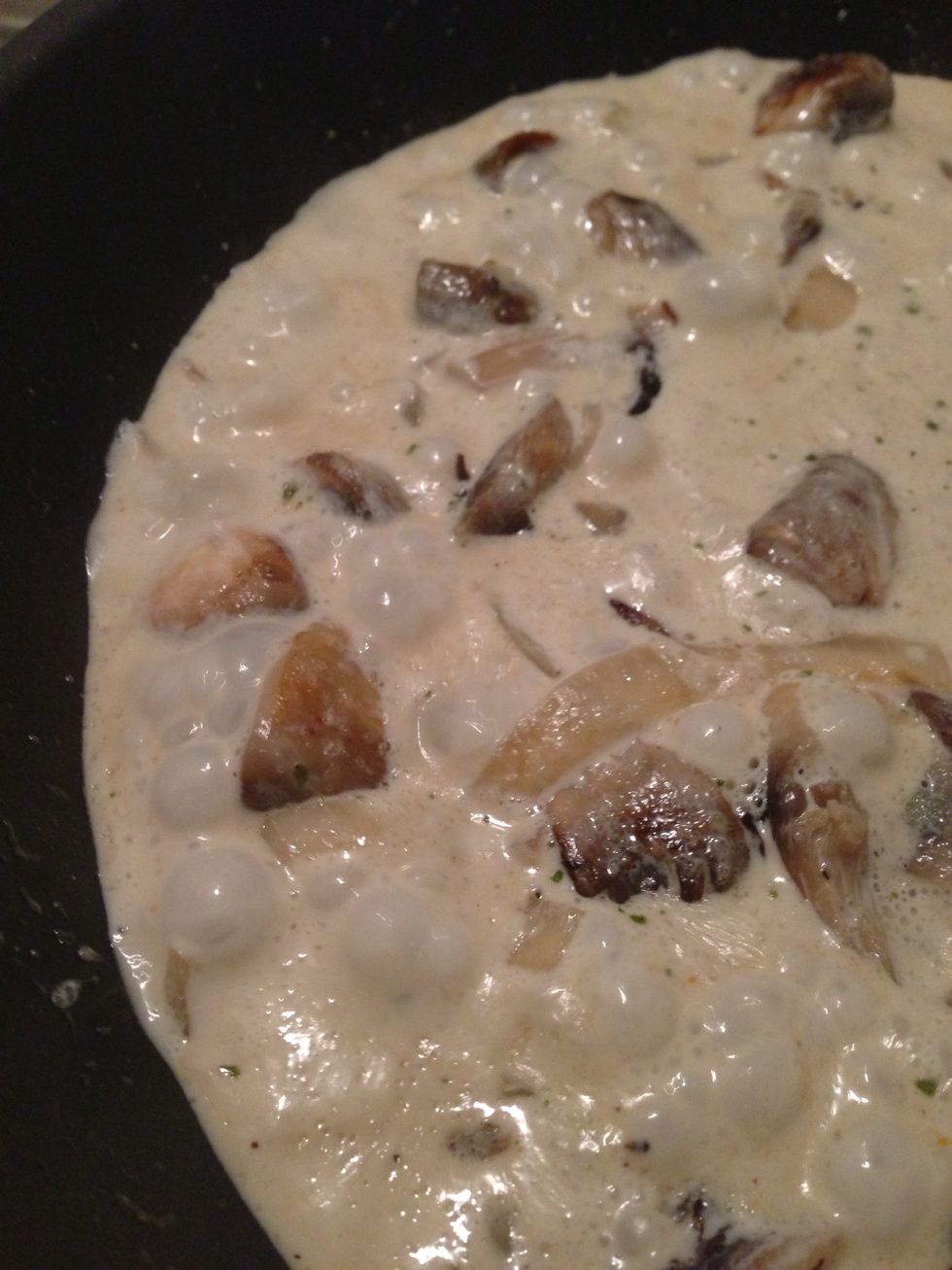 This is the consisty we're looking for after a few minutes of cooking. Taste it and maybe add more salt, pepper, stock or wine.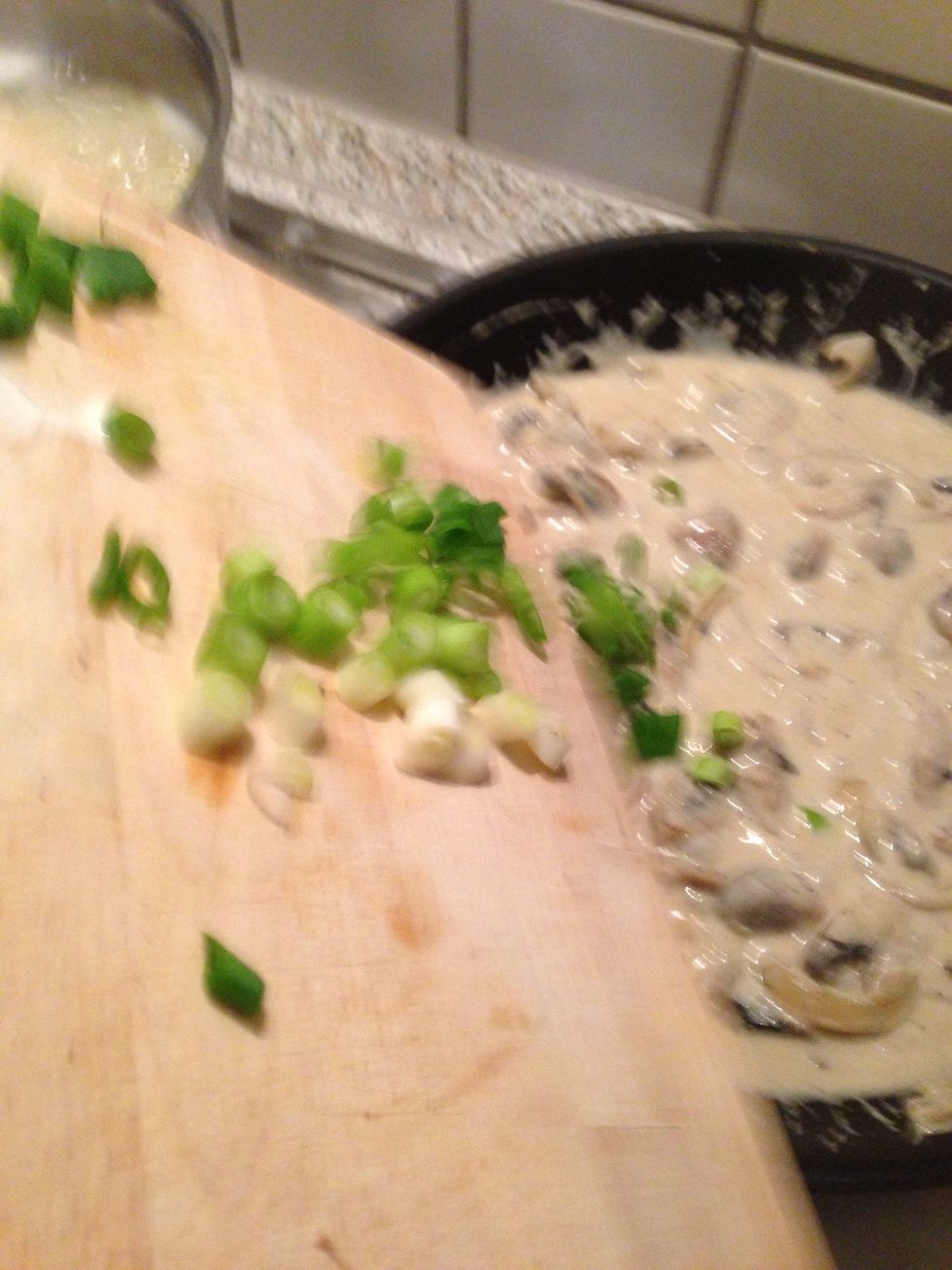 Add chopped spring onion and let cook 2-3 min more.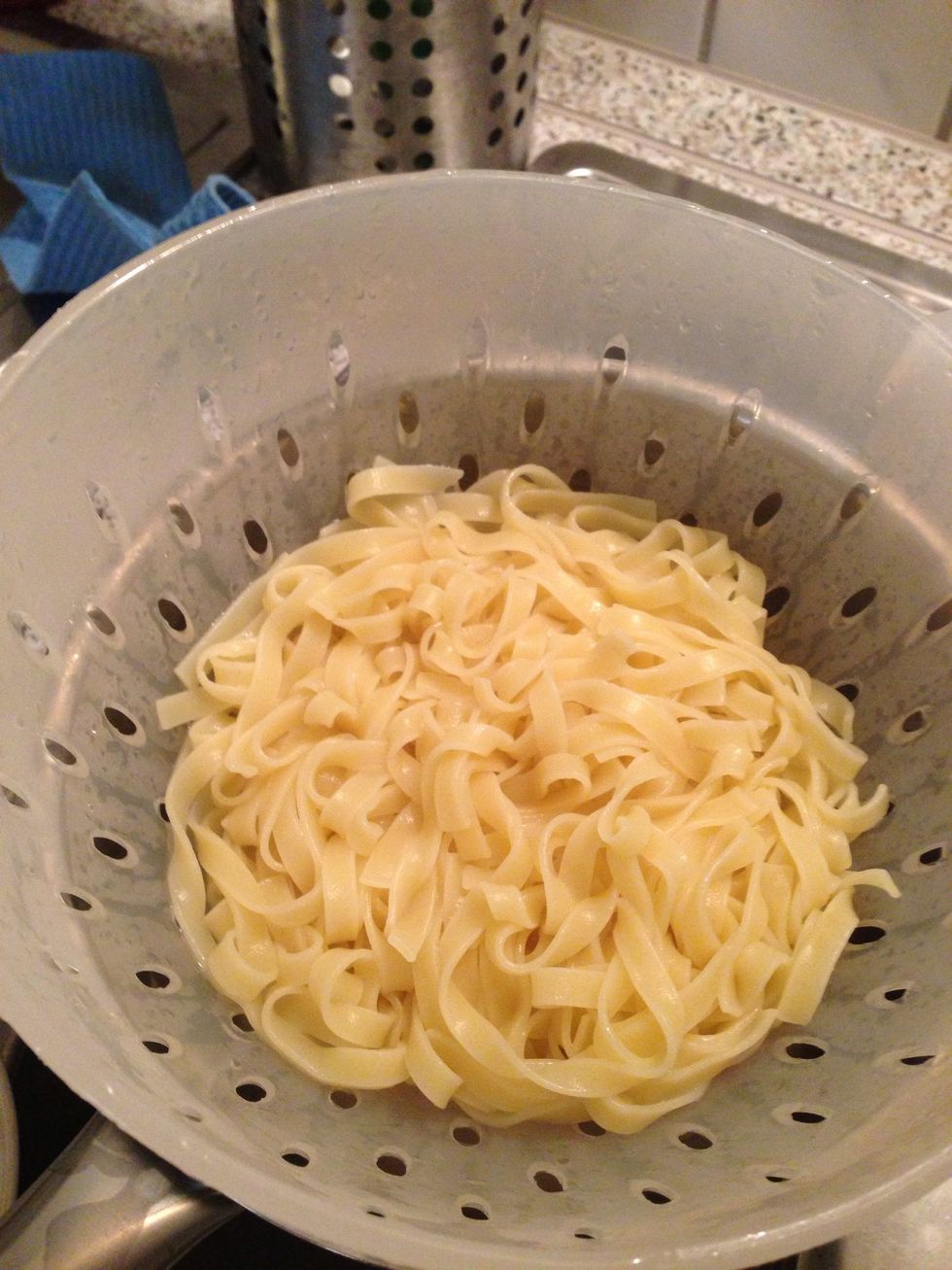 Drain your pasta.
Immediately combine sauce and pasta on your favorite plate and ENJOY!!! 👍
8.0 Mushrooms of choice
1.0 Spring Onion
1.0c Cream
1.0c White Wine dry
1.0 Onion
1.0pch Salt
1.0pch Pepper
1.0pch Stock Powder