High energy and great tasting!
14
Instant oatmeal used is chai spice by the brand three sisters and it was purchased from whole foods. It has a lot of extra nutrients and taste yummy all by itself. Plain can be used too.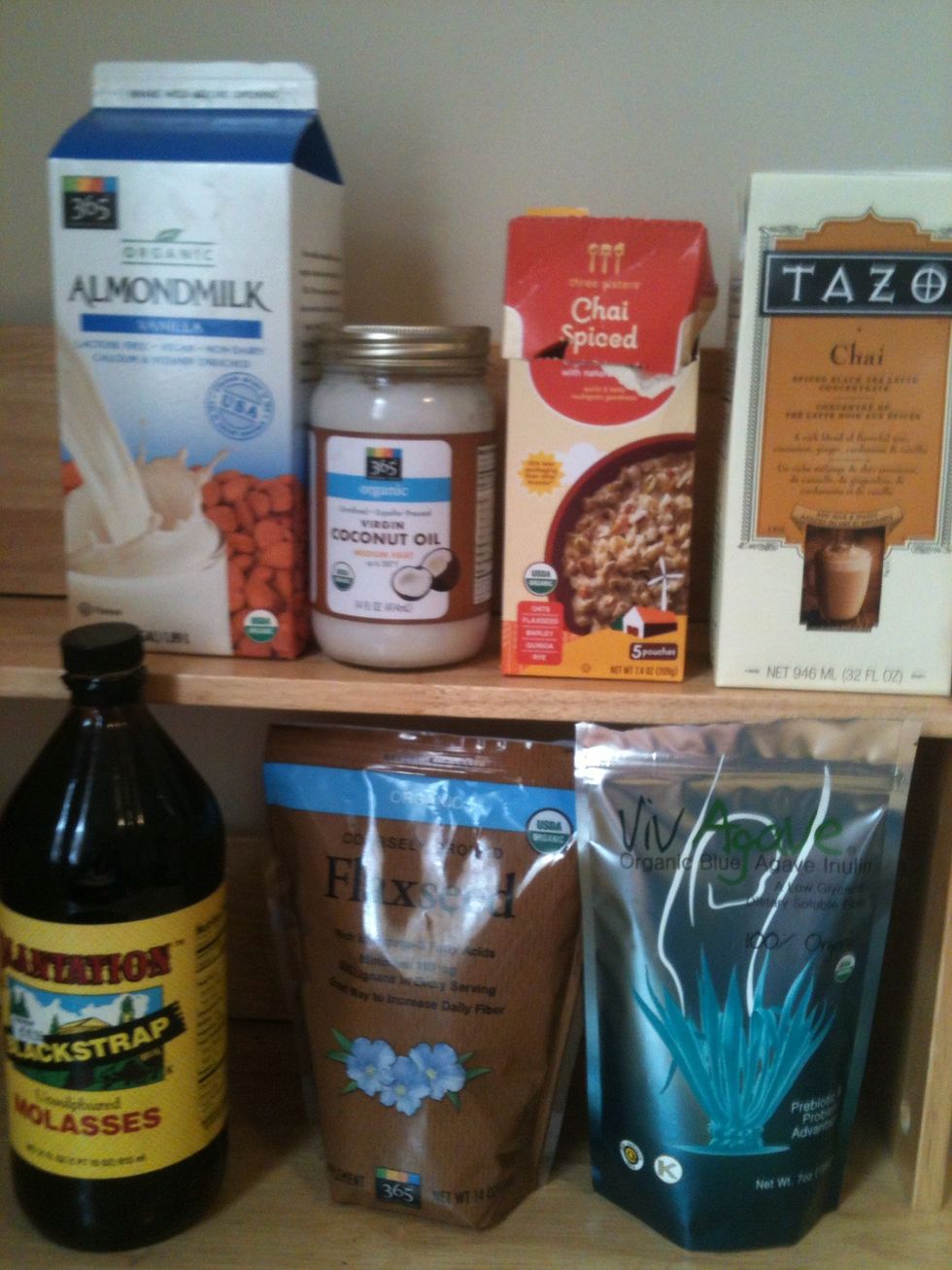 Supplies shown here. You can simplify the recipe by just adding tazo chai and coconut oil to the oatmeal and it would taste good, but I can never resist making a super healthy meal :)
If you can use regular oatmeal instead, then by all means go for it! I'm a single mother of two and instant is about all the time I can afford :)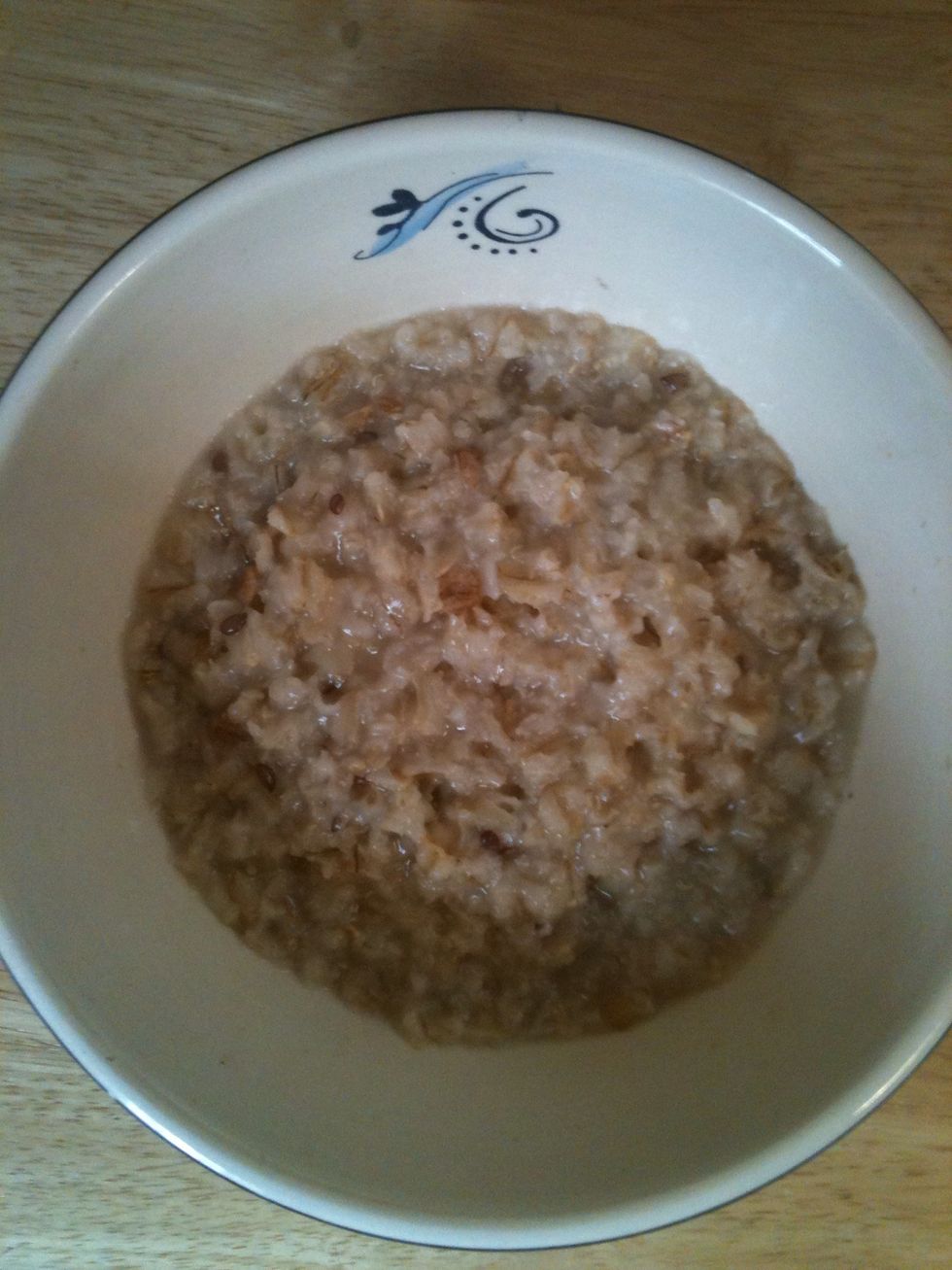 Microwave oatmeal according to its instructions using less water than is suggested since we will be adding more liquids later.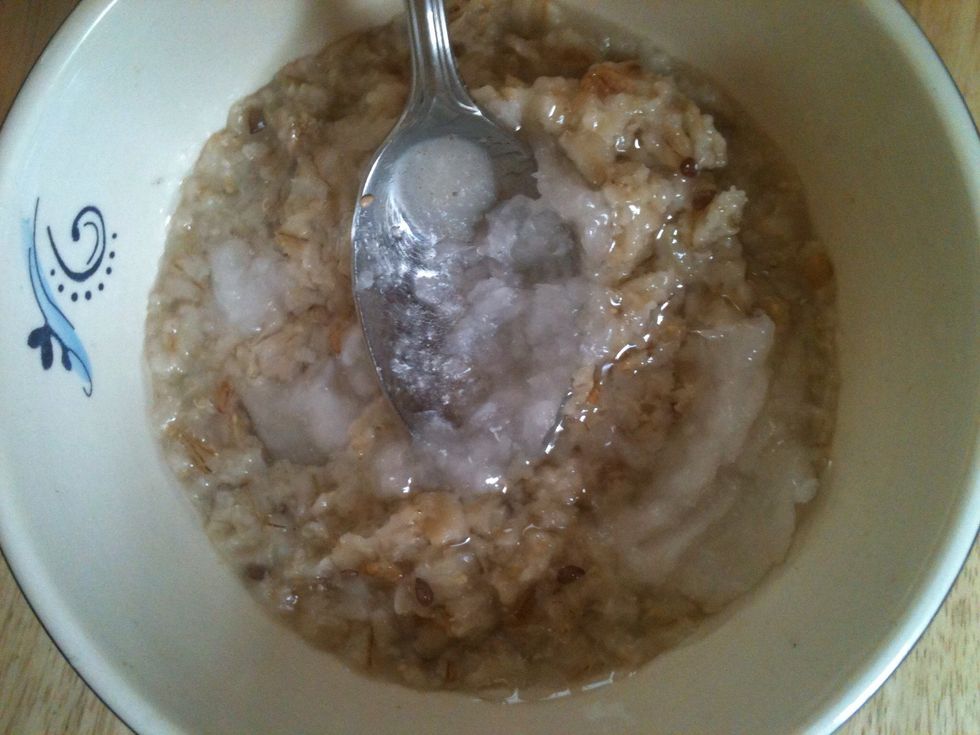 Add 2 tablespoons coconut oil and stir.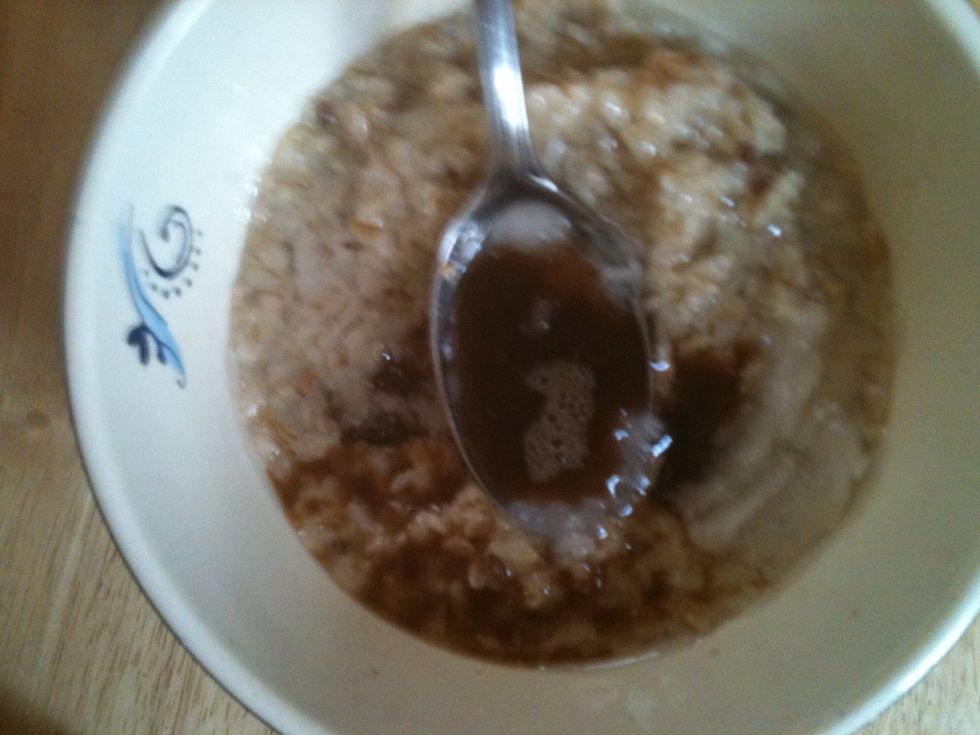 Add 2-3 tablespoons of tazo chai to taste.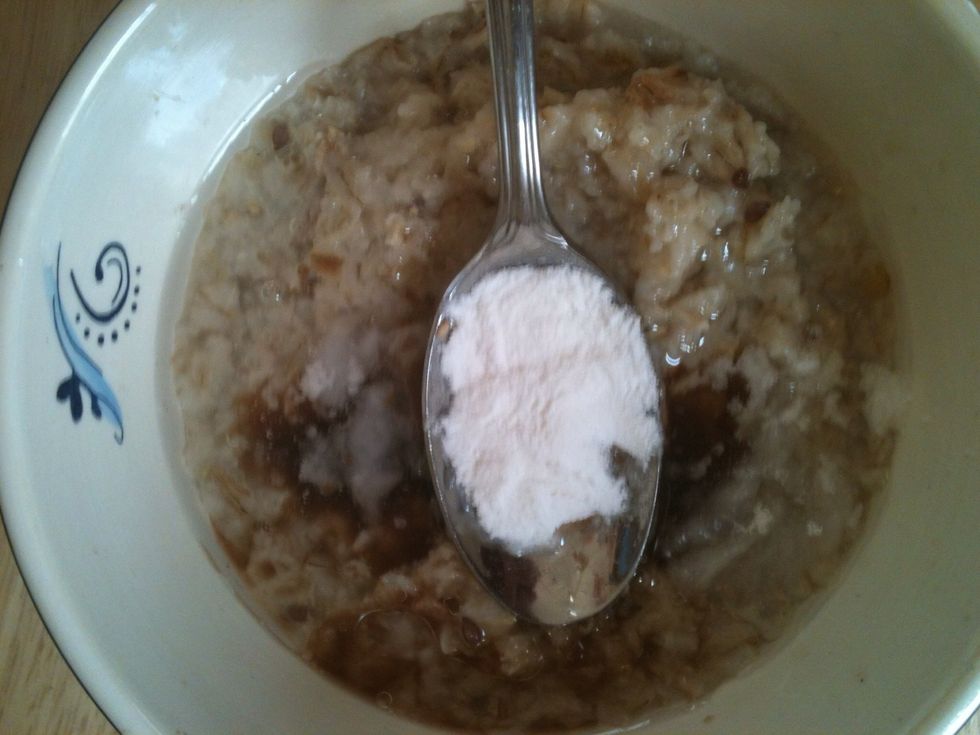 Add one tablespoon agave inulin and stir.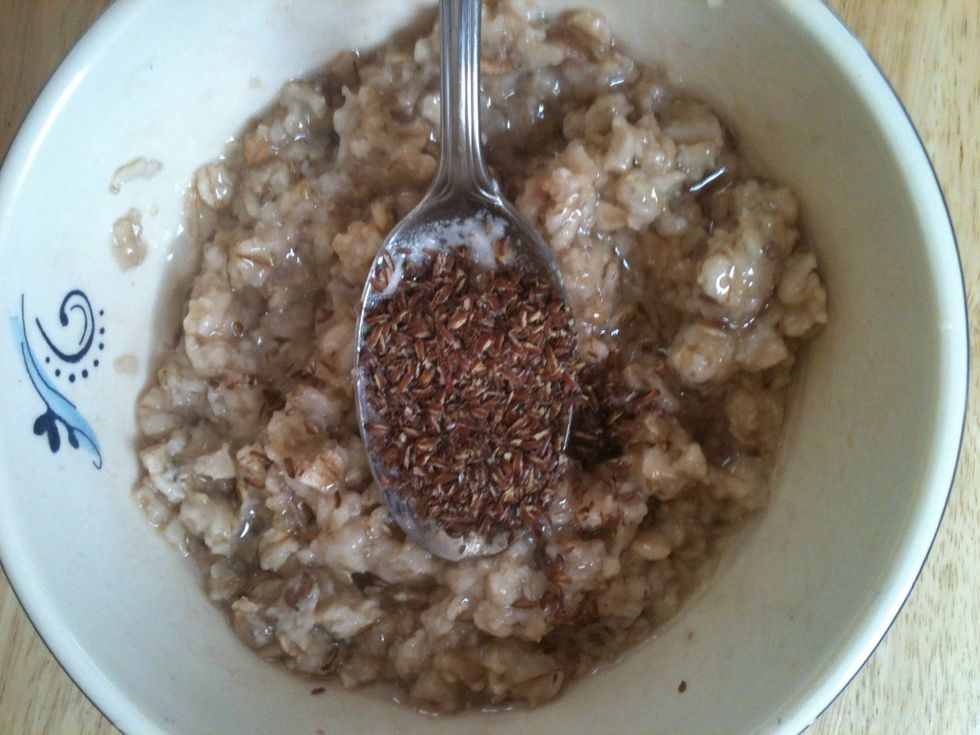 Add one tablespoon ground flax seed.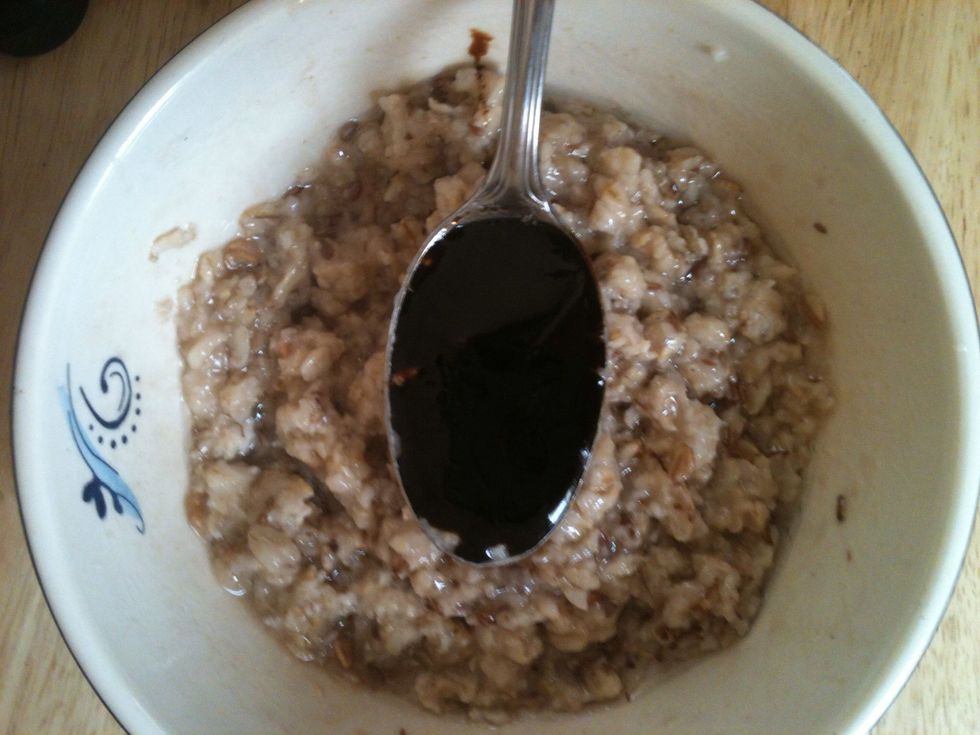 Add one tablespoon blackstrap molasses and stir.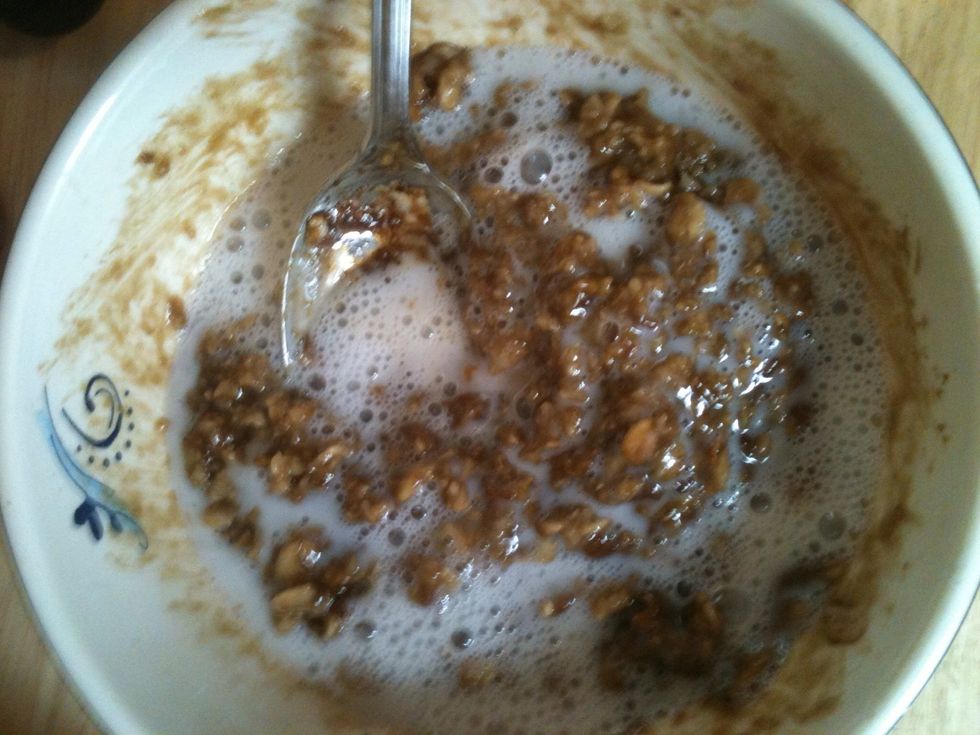 Add about three or more tablespoons almond milk to desired taste and texture. Almond milk helps balance out the strong taste of molasses so it is important.
Stir all ingredients well and top with seasonal fruit ( blueberries shown here) and raw nuts of choice. Very yummy, hearty, filling and super nutritious! Eat well and be happy!
2.0 PACkets of whole grain instant oatmeal
2.0Tbsp Virgin coconut oil
2.0Tbsp Tazo chai tea (or more to taste) liquid form
1.0Tbsp Ground flax seed
1.0Tbsp Agave inulin
1.0Tbsp Blackstrap molasses