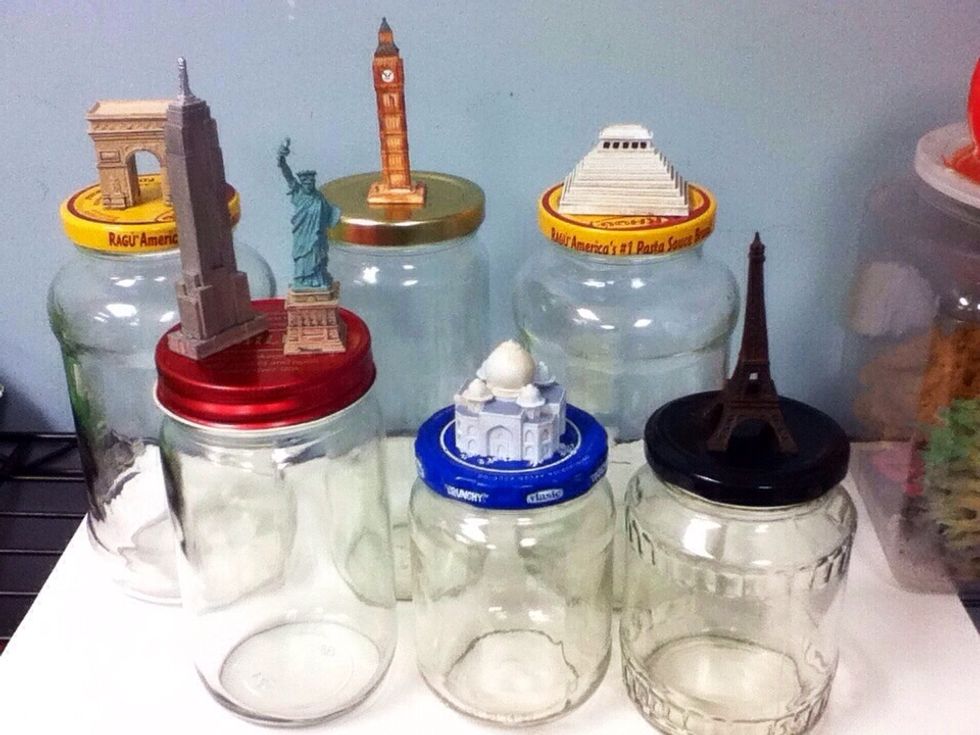 Saved up some jars and hot glued the cool desired figures on the center of the lid.
The figures I got came from the craft store, they were in a tube of famous attractions being sold for miniature modeling but any toy or plastic figure you like should be fine.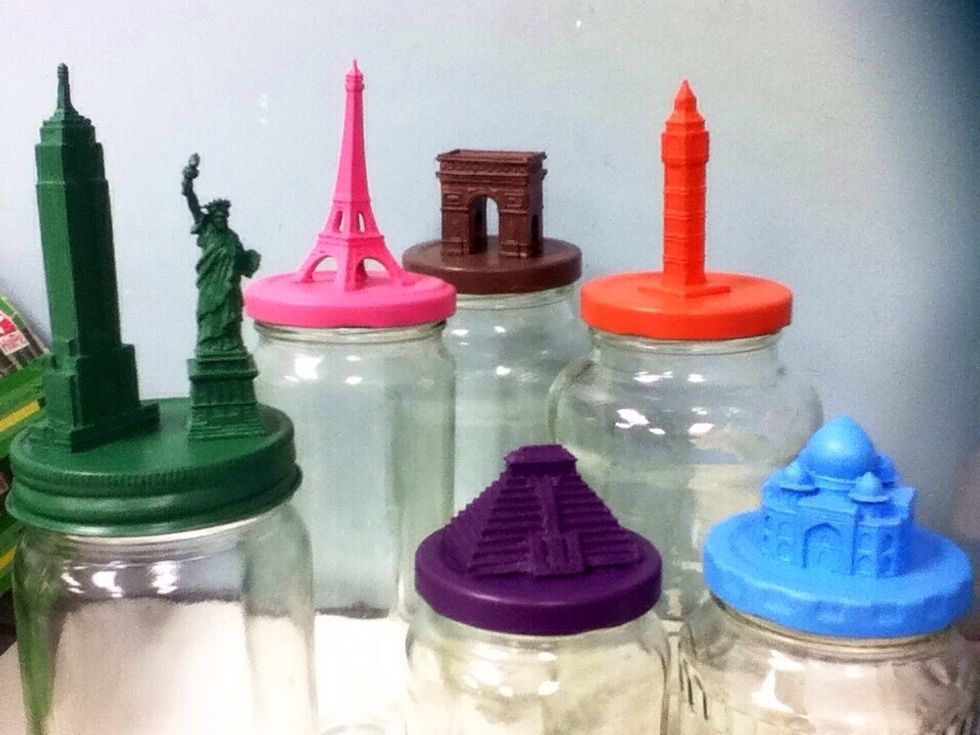 Then we painted them (separated from the clean jars of course) with about three layers of acrylic paint, spray paint may be easier and better but acrylic does work.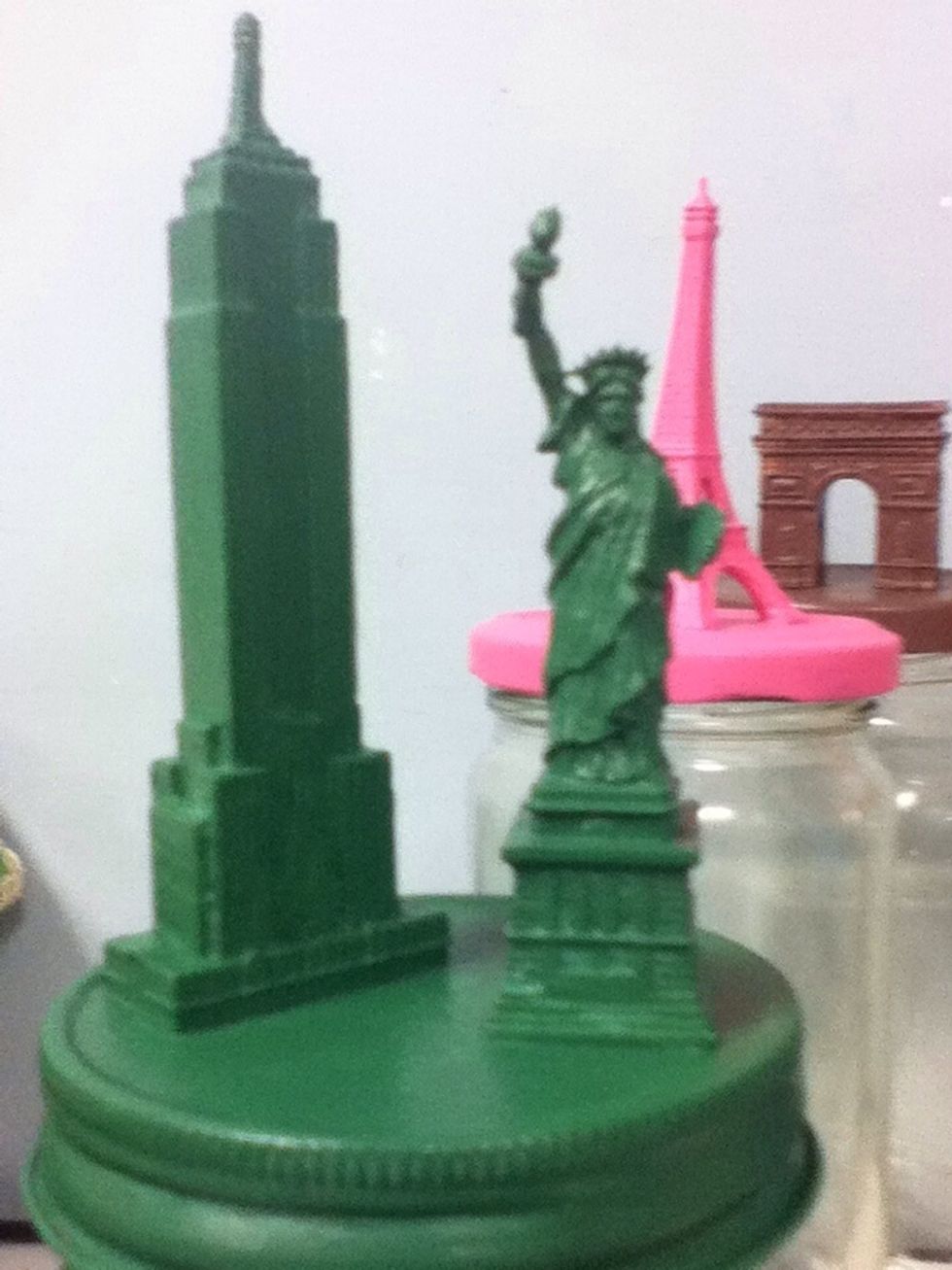 Super cool and done so fast!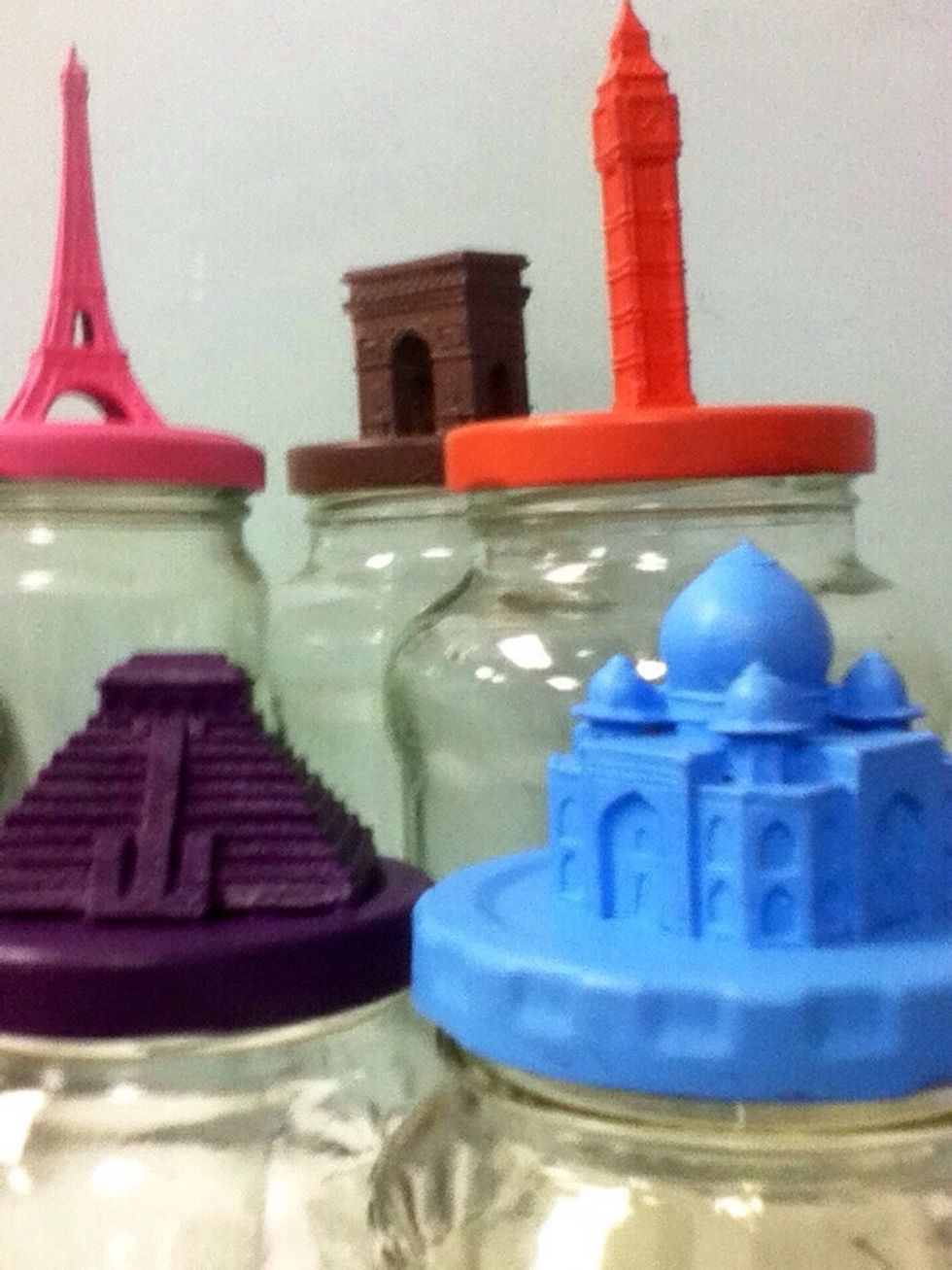 The little Taj Mahal is my favorite :)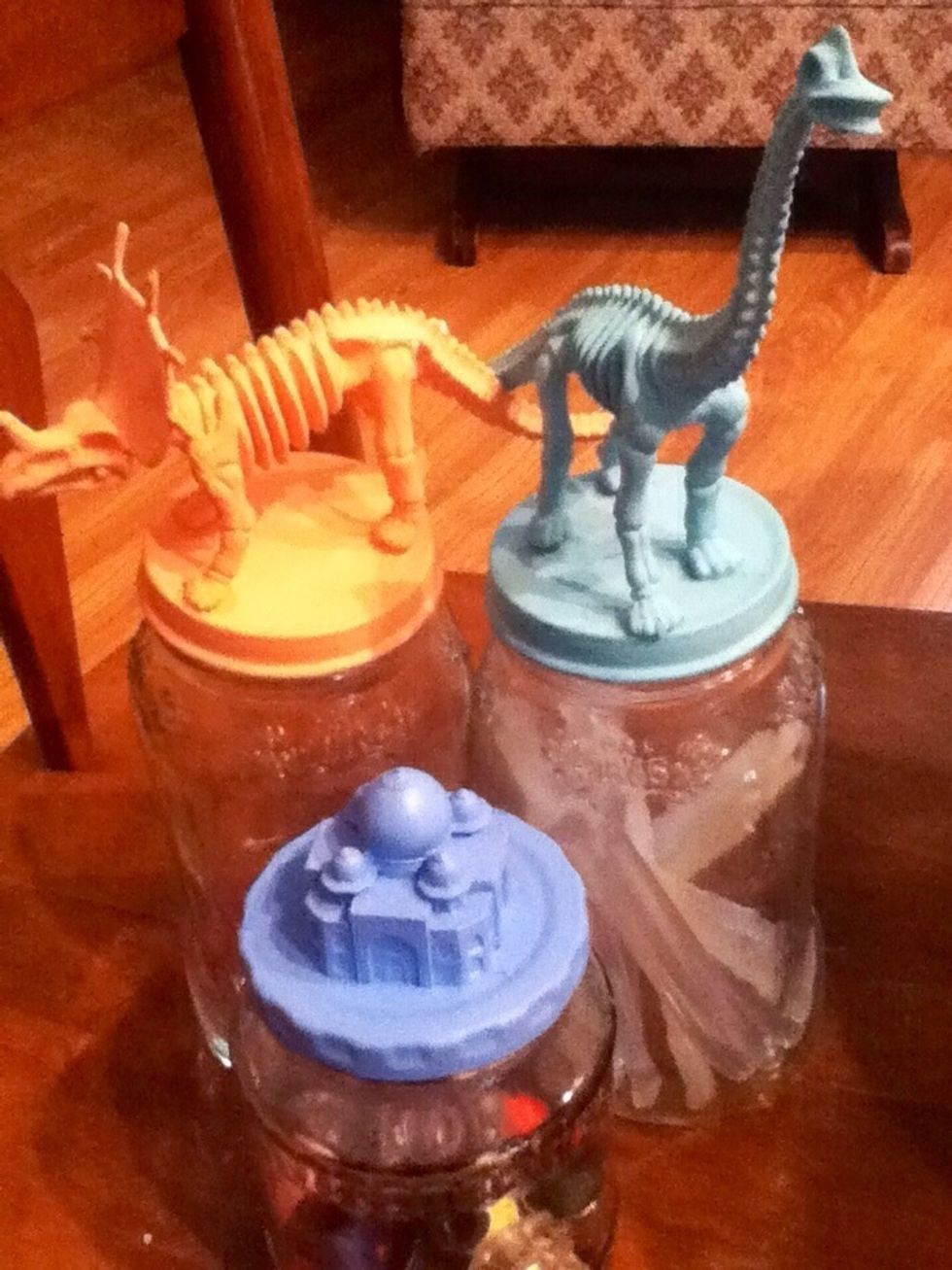 Using toy dinosaurs or other animals for a kids room (or the kid at heart's) is neato. I love keeping craft supplies in them! You can do it! Go try!
Jars of your choosing with lids
Spray or acrylic paint
Any kind of toy or figure
Hot glue