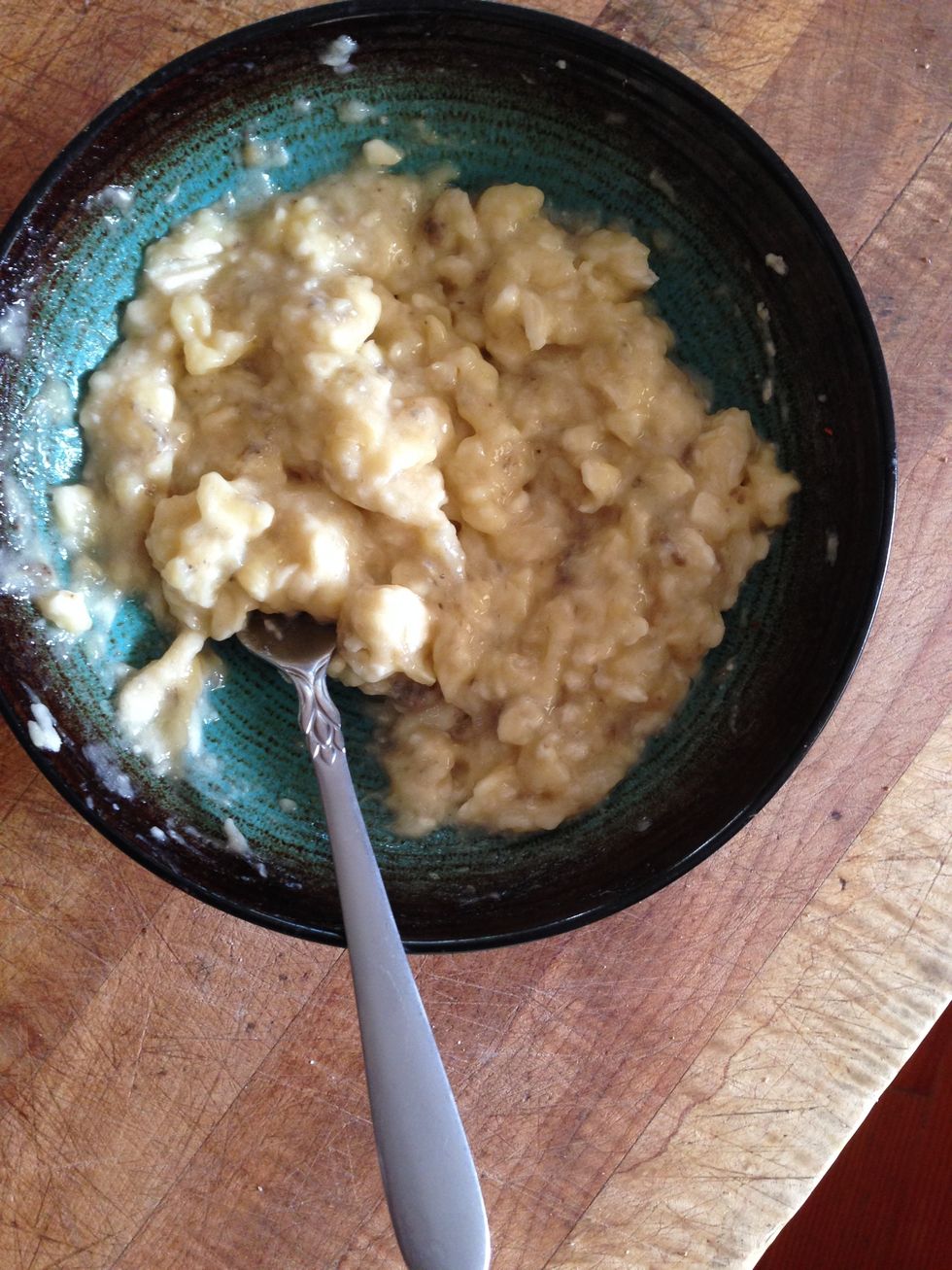 Start by mashing your bananas with a fork, (Tip: warm up your bananas for a few seconds in the microwave for a much easier mashing process!)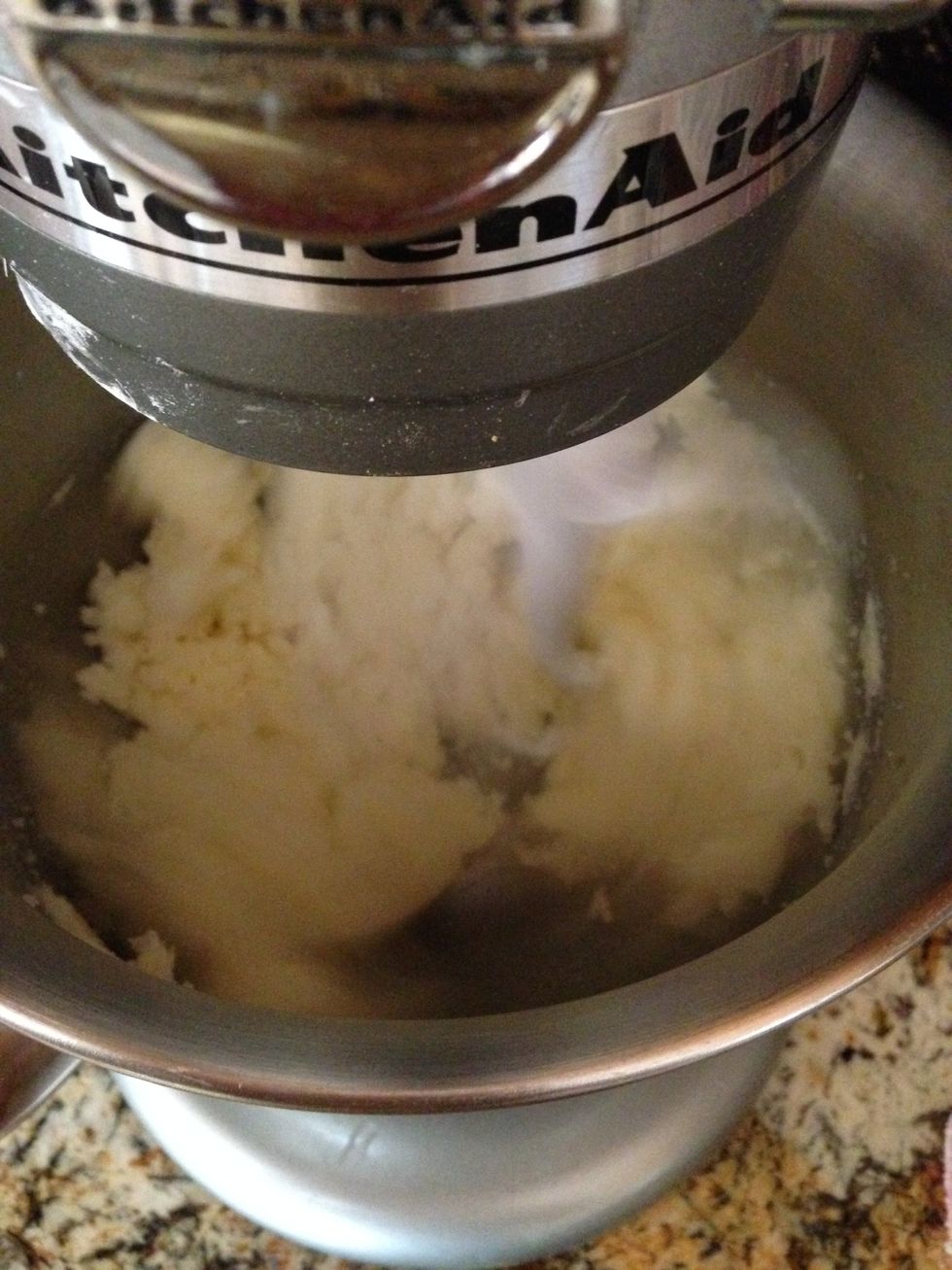 Cream the butter and the sugar together until light and fluffy.
Add eggs, one at a time, beating well after each addition. Then splash in your vanilla extract.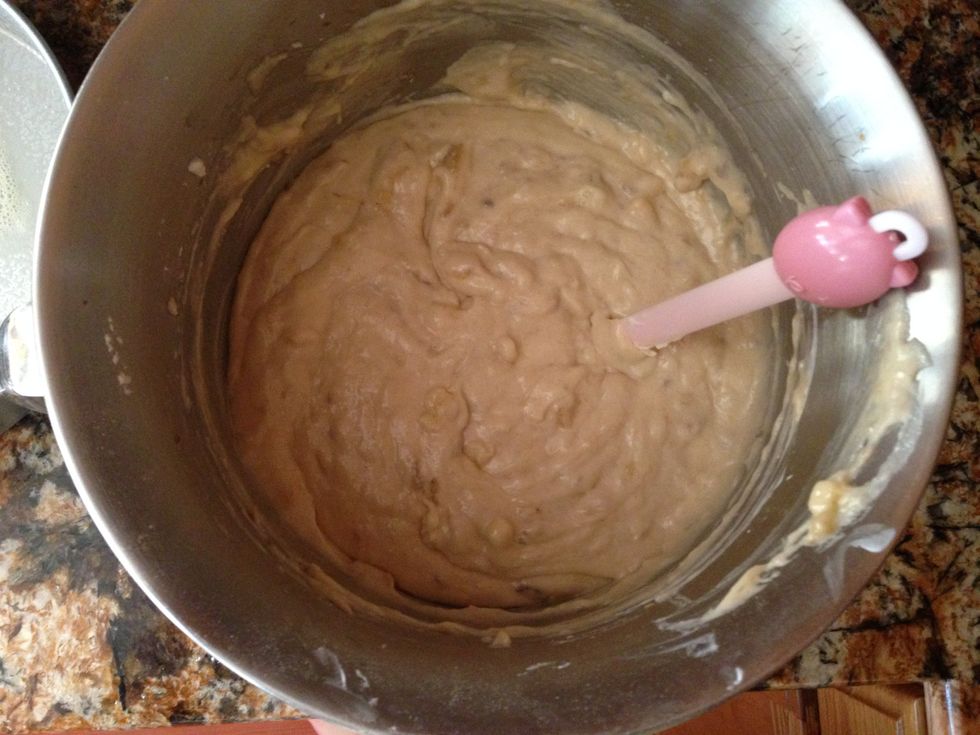 Add the buttermilk and flour(including all other dry ingredients), alternating between the two, ending with the flour. Stir in your sour cream, and mashed banana!
Generously grease two 9 inch baking pans, fill them with batter, making sure each pan has an even amount. :) Bake cake for about 50-55 minutes...
..or until tooth pick inserted in center comes out clean, don't over or under cook this cake. Watch it carefully. Allow it to cool for ten minutes in the pan, and then immediately place in freezer.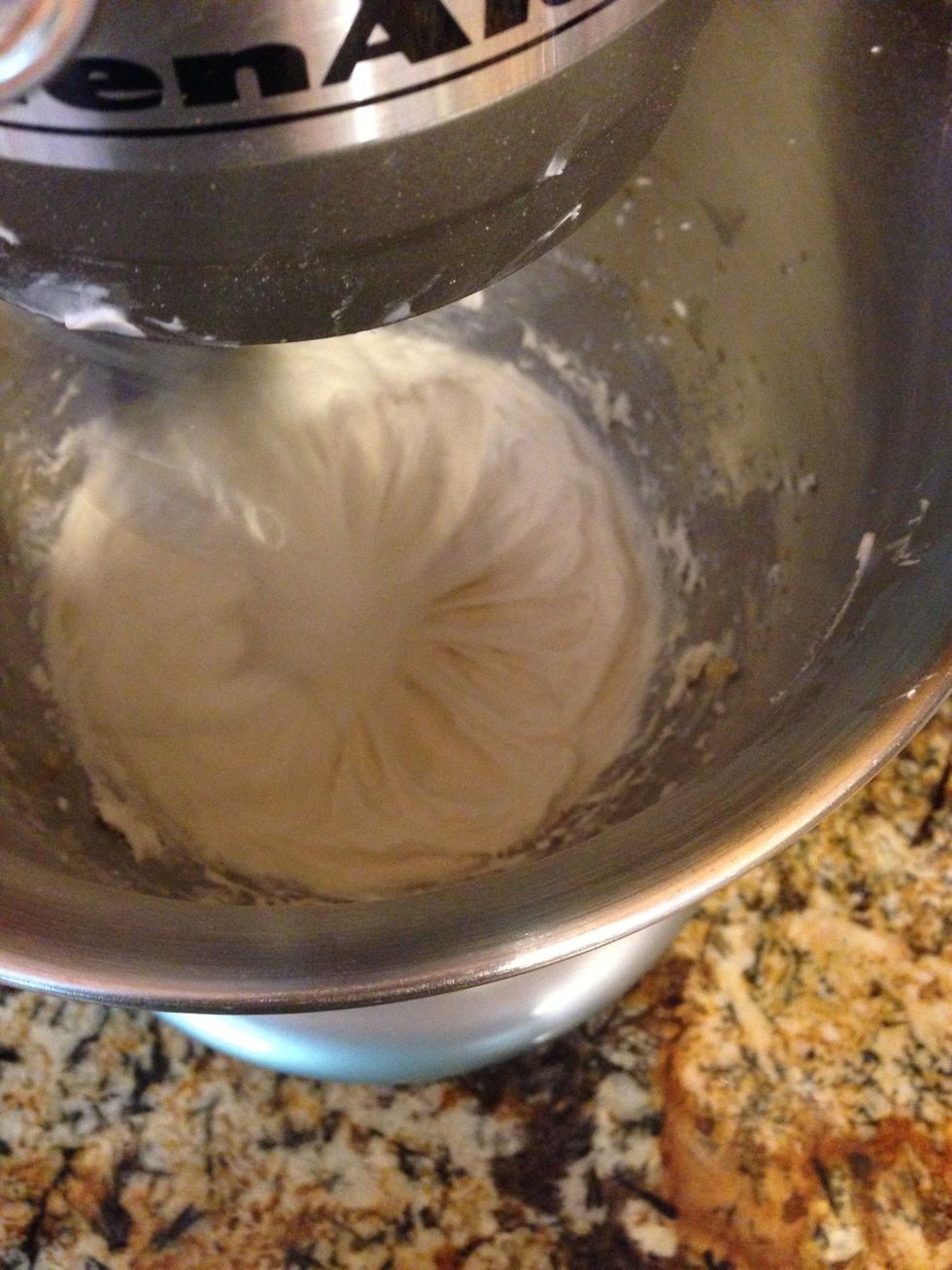 To make your frosting, beat the cream cheese, sugar and vanilla extract on high speed with a whisk until fluffy.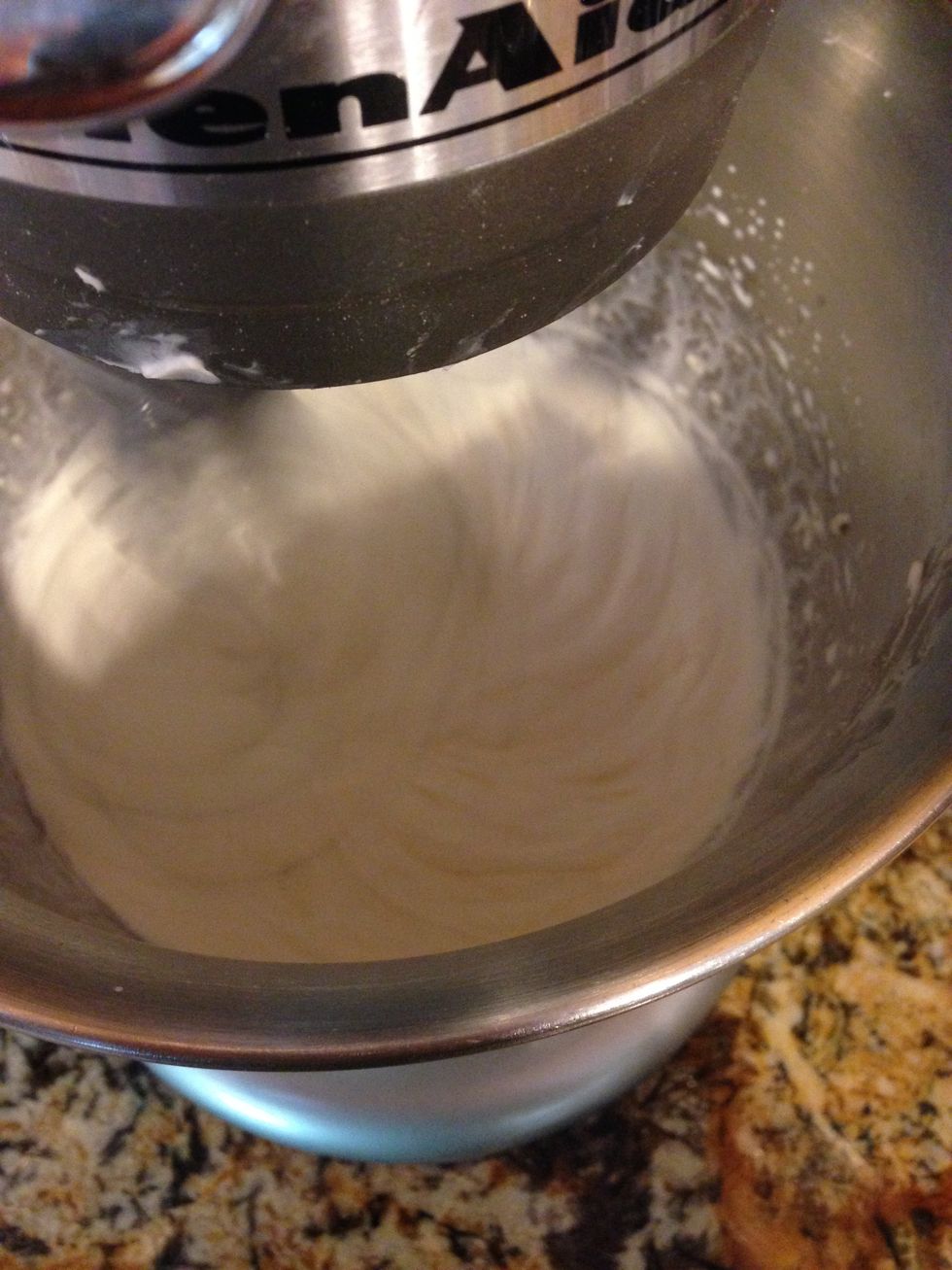 Slowly begin adding your cold heavy cream… let it whip!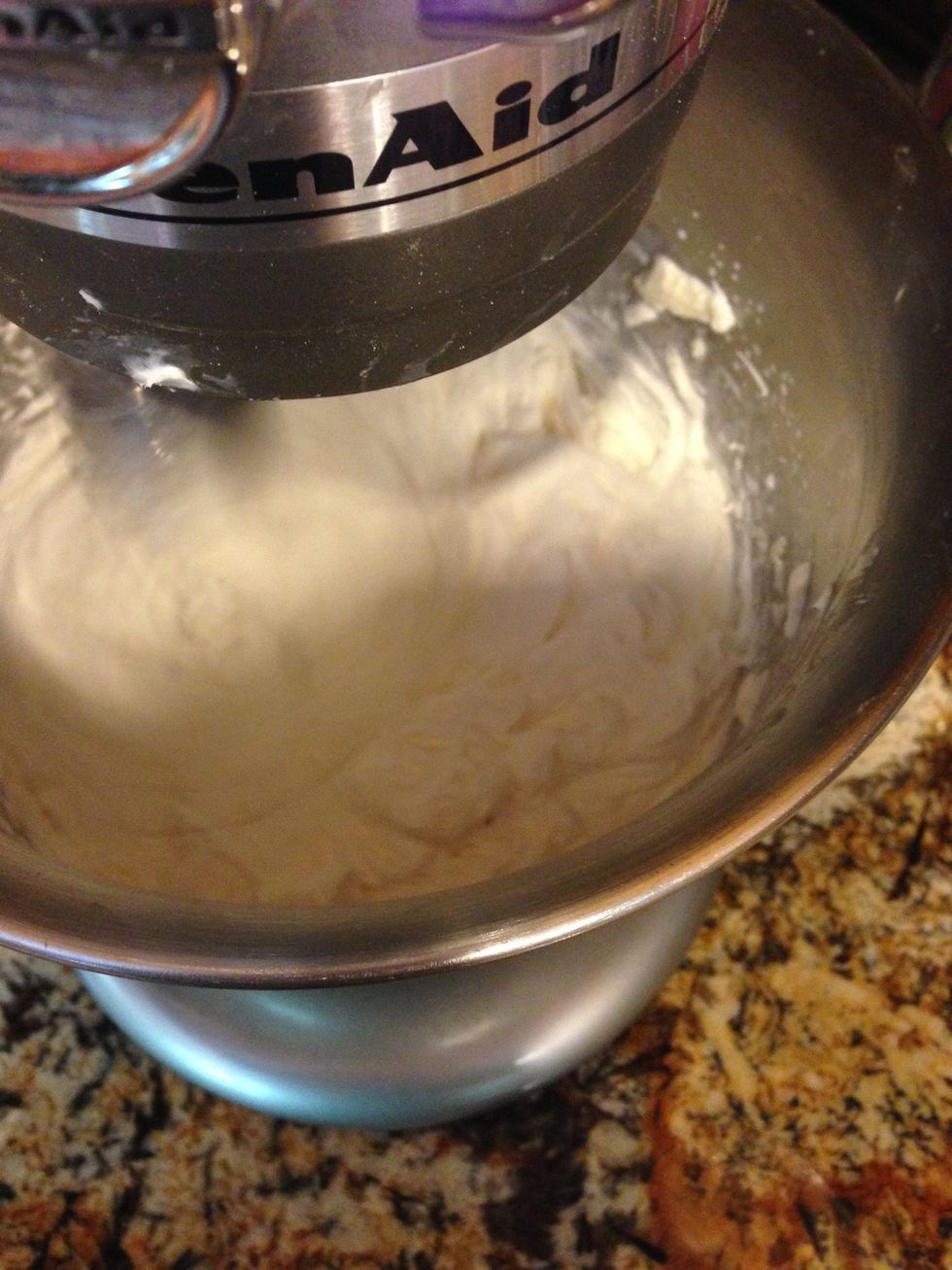 Keep beating until stiff peaks form!
Moist layers.... Mmmmmm 👍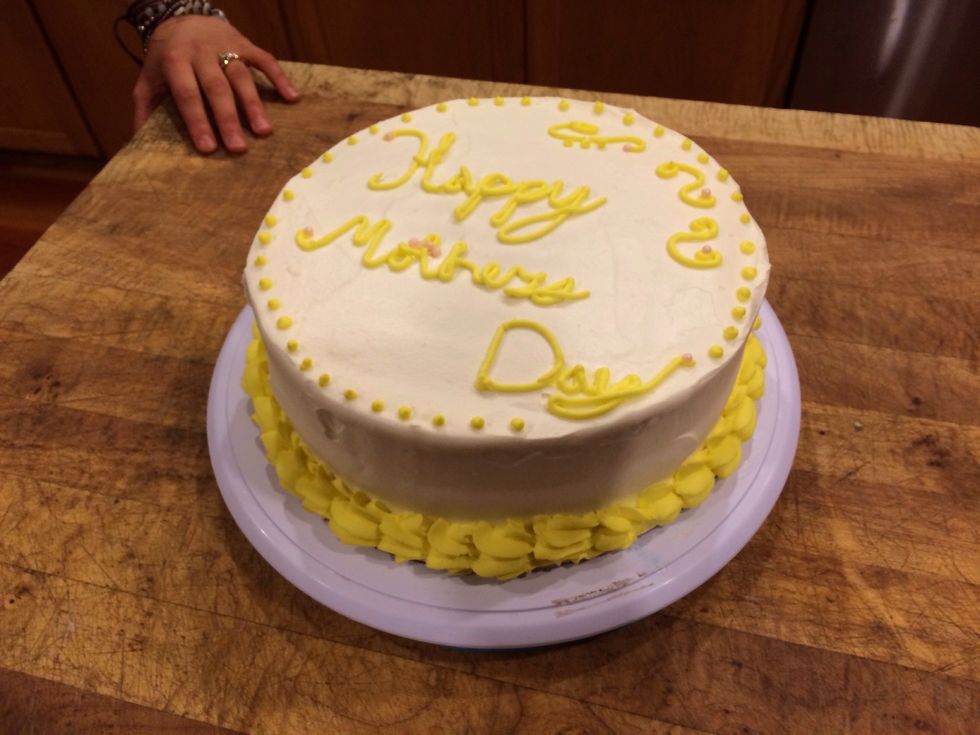 Frost and enjoy!! (P.s. This was our Mother's Day cake!!)
3/4c room temperature butter
2.0c Sugar
3.0 Large eggs (room temperature)
2.0tsp Vanilla extract
3.0c Flour
1/2tsp Baking Soda
1/4tsp Salt
1.0c buttermilk
1/2c Sour cream
1/2c Mashed extra ripe bananas
For the Whipped Cream Cheese Frosting:
8.0oz Cream cheese
1/2c granulated sugar
2.0tsp vanilla extract
2.0c Heavy whipping cream (cold)
Rikki Kazmierowicz
My name is Rikki. I love to bake. I'm a little sister, and sweet maker. Follow me! ❤️\n