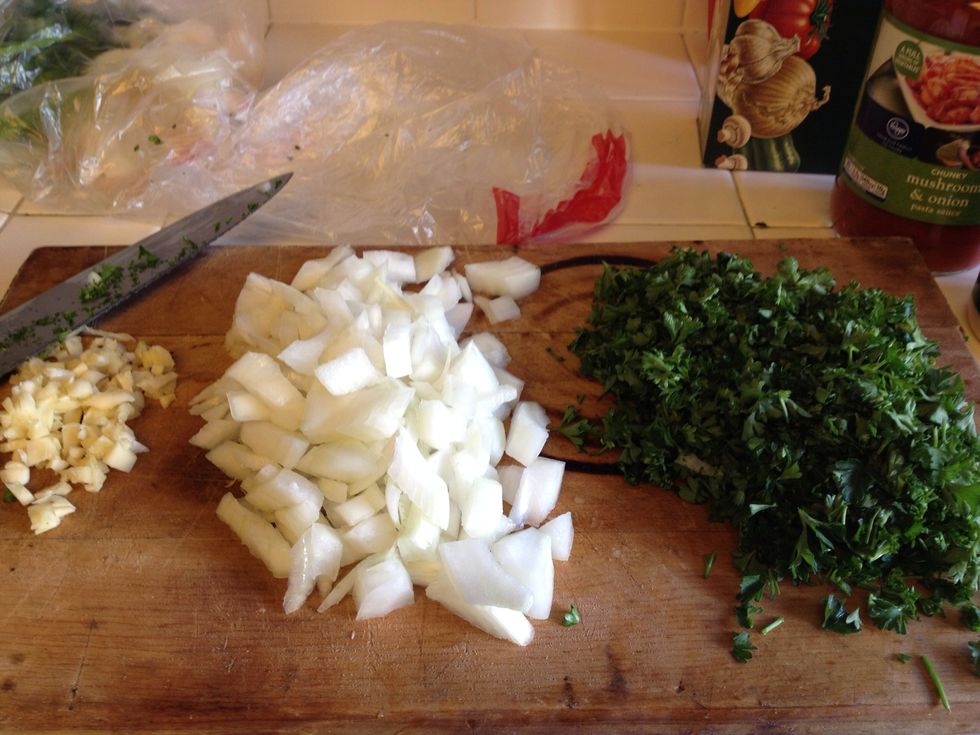 Chop garlic, onions, and parsley. (Double tap to see full picture)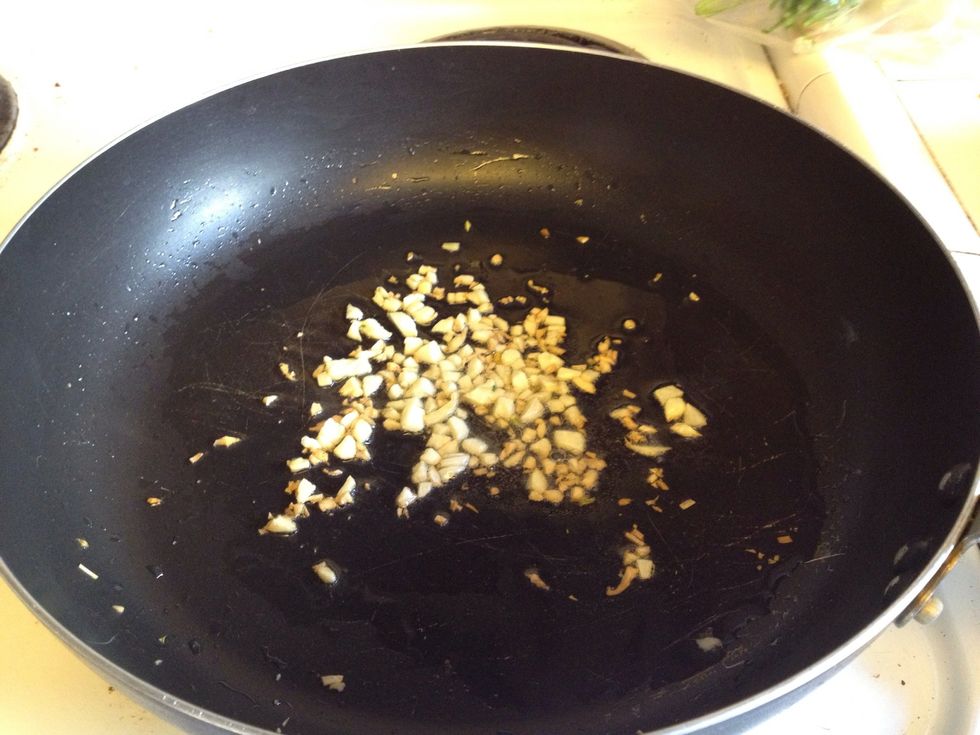 Heat small amount of oil in pan and add garlic .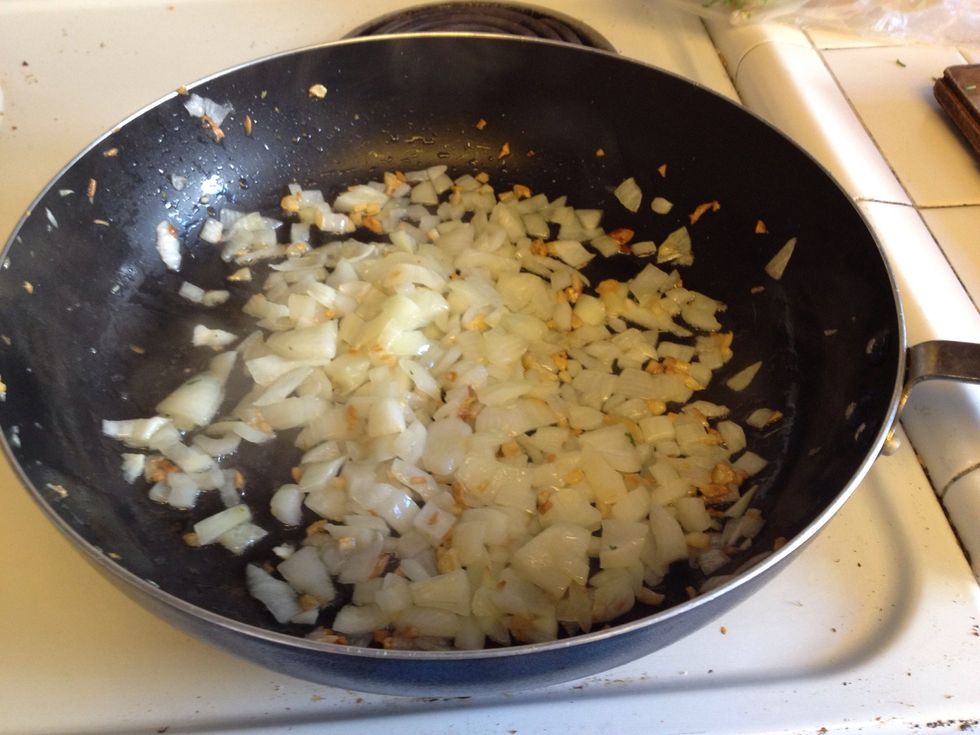 Wait for garlic to barely brown and add onions. Cool until onions start to look translucent.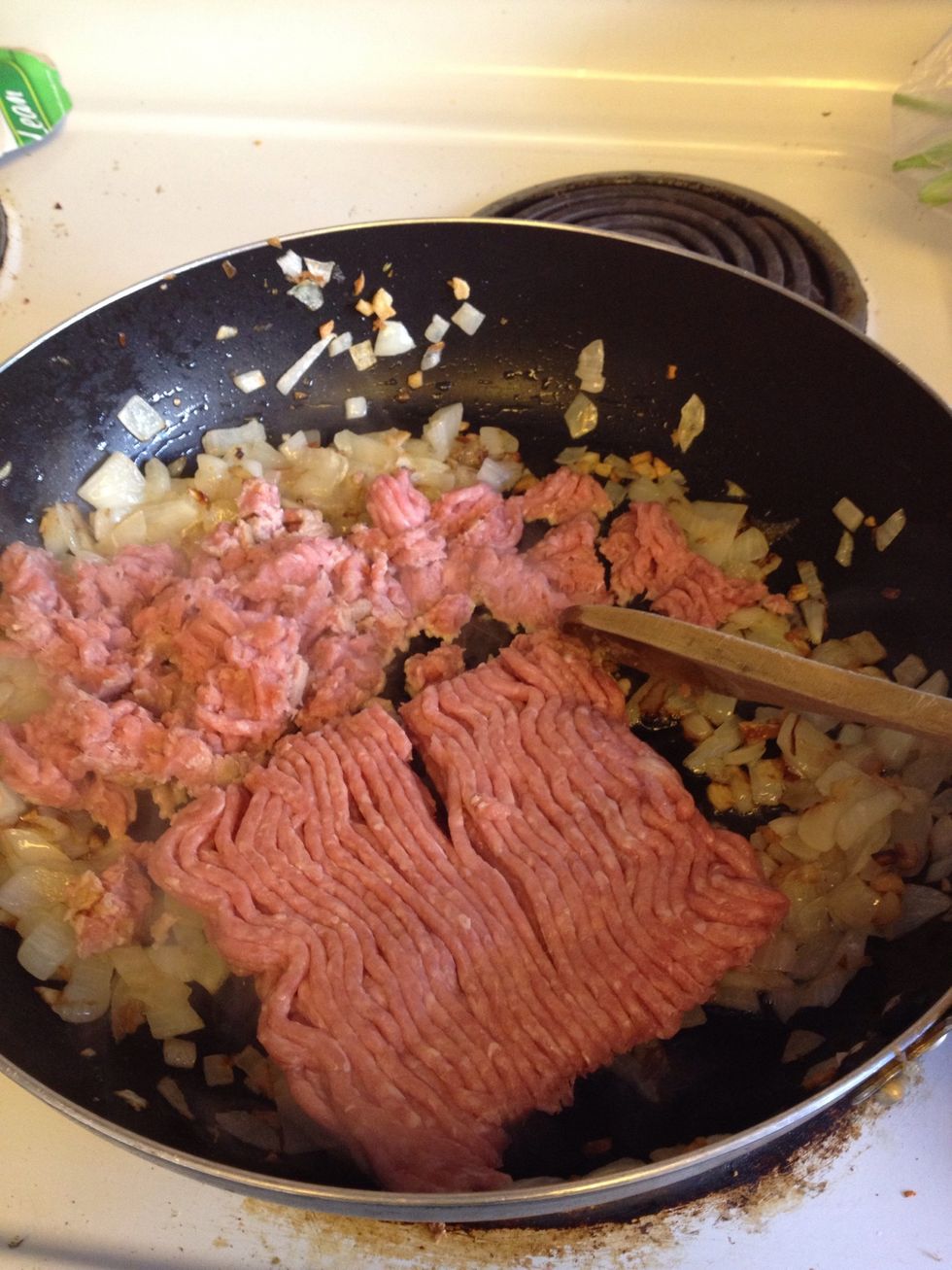 Add ground turkey. Break up turkey with cooking spoon. (I like to use a wooden one to prevent scratching my pans)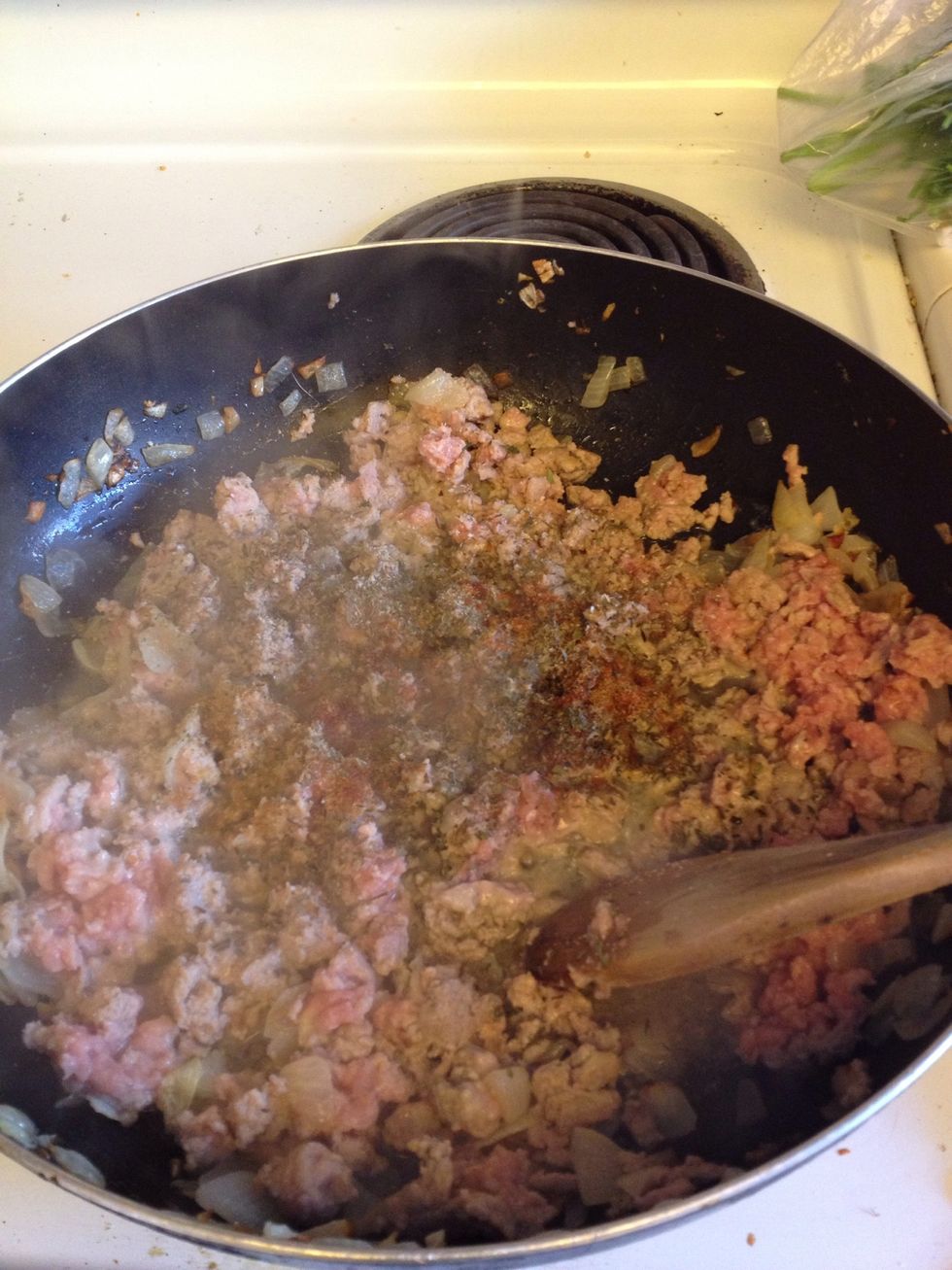 Season! I use all kinds of spices (paprika, cumin, parsley, basil, garlic powder). Not too much of each because the jar of sauce will have seasoning too.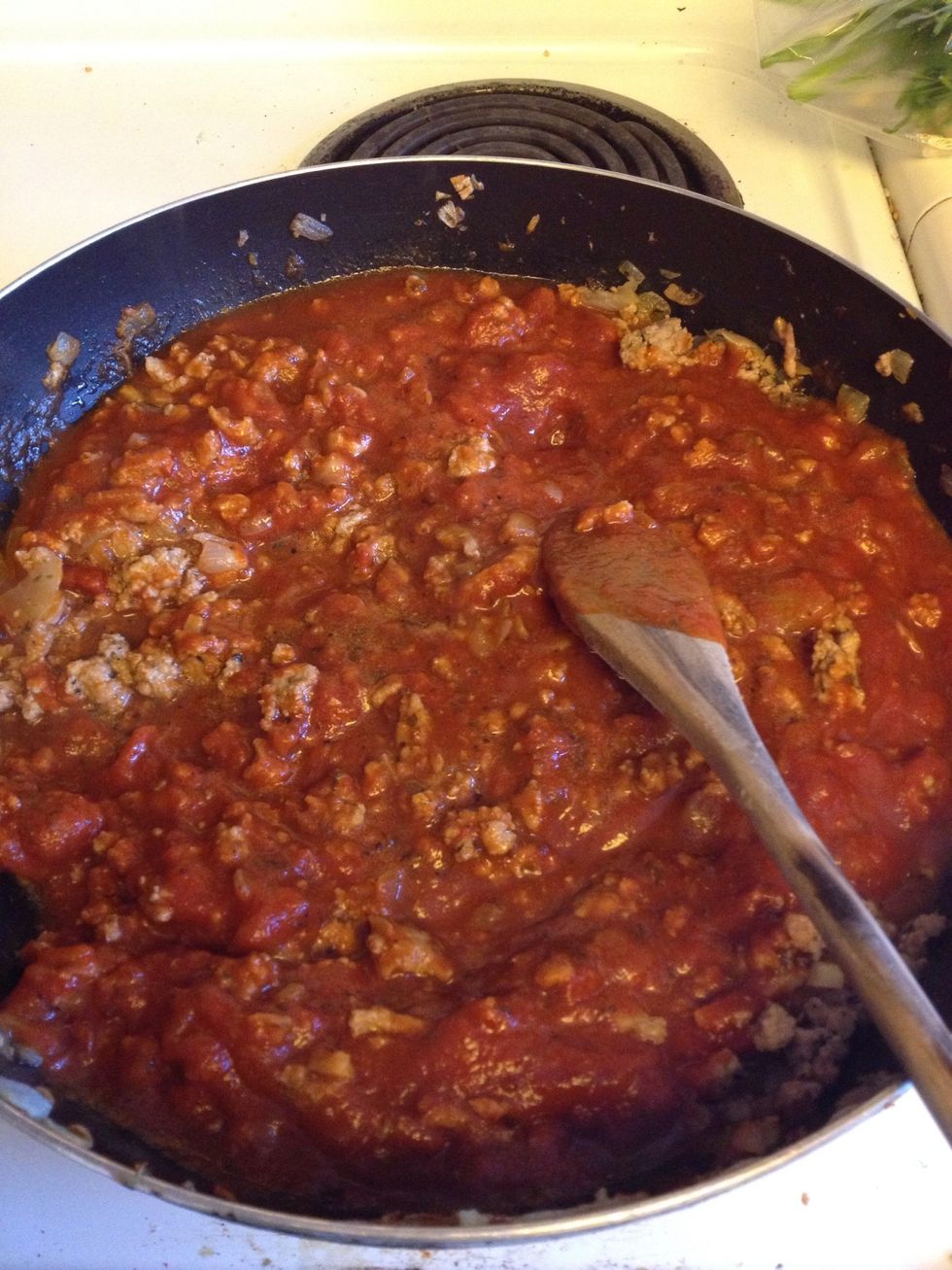 Add jar of pasta sauce. Fill up the empty jar a little less than half with water, shake, and add to sauce.
Add frozen spinach. I forgot to defrost oops! No worries though just add it in.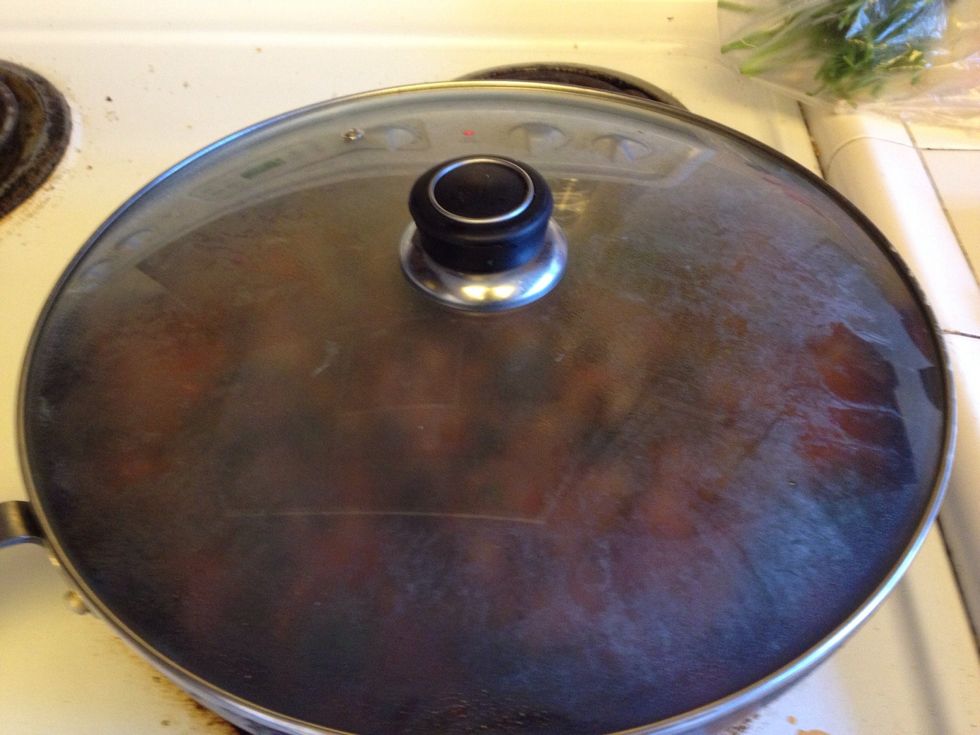 Cover and put on medium low heat for 10 minutes until sauce starts to bubble or when spinach no longer clumps together if you used frozen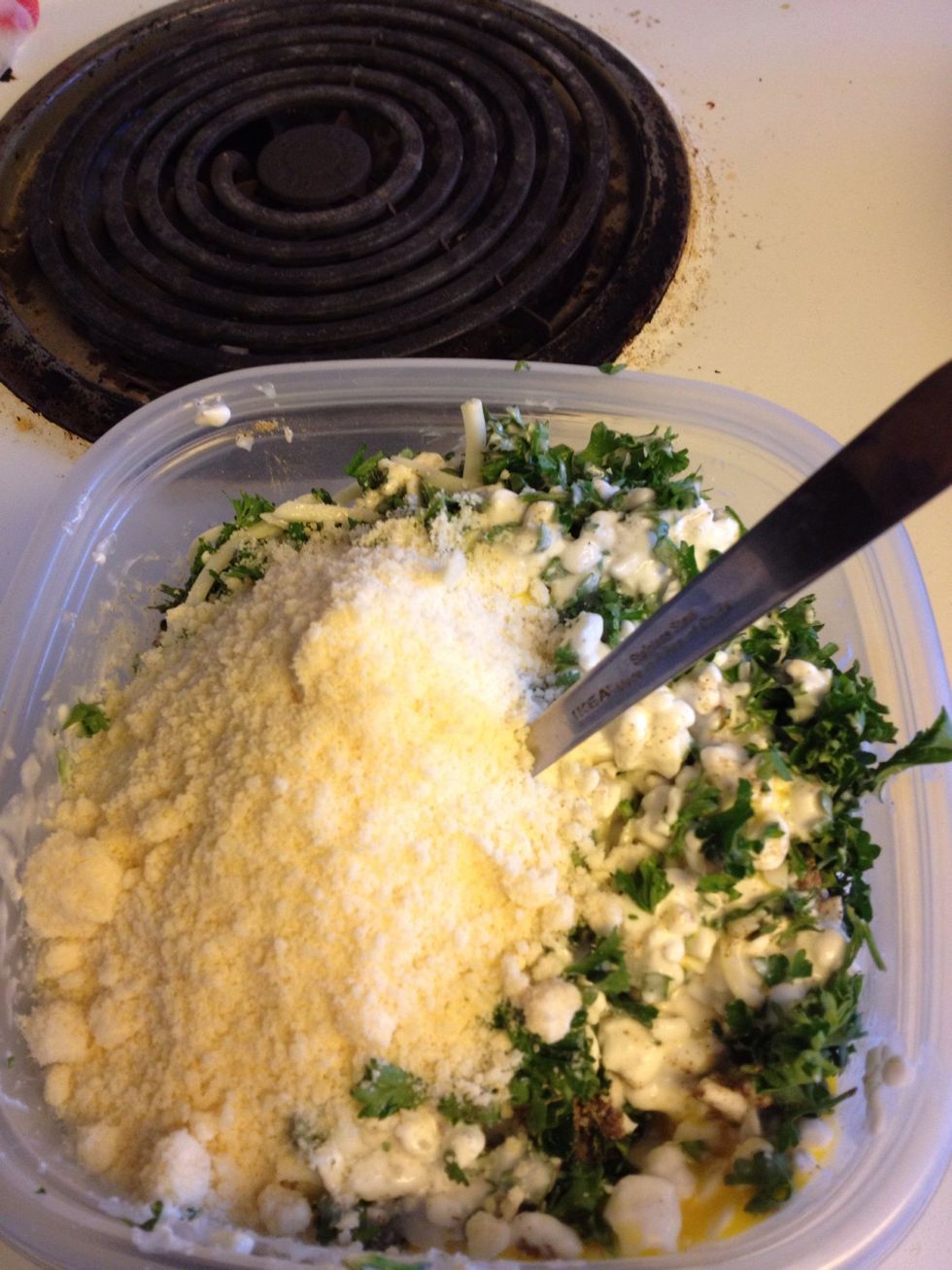 While sauce is cooking combine one egg, Parmesan, cottage cheese, mozzarella, , chopped parsley, and black pepper.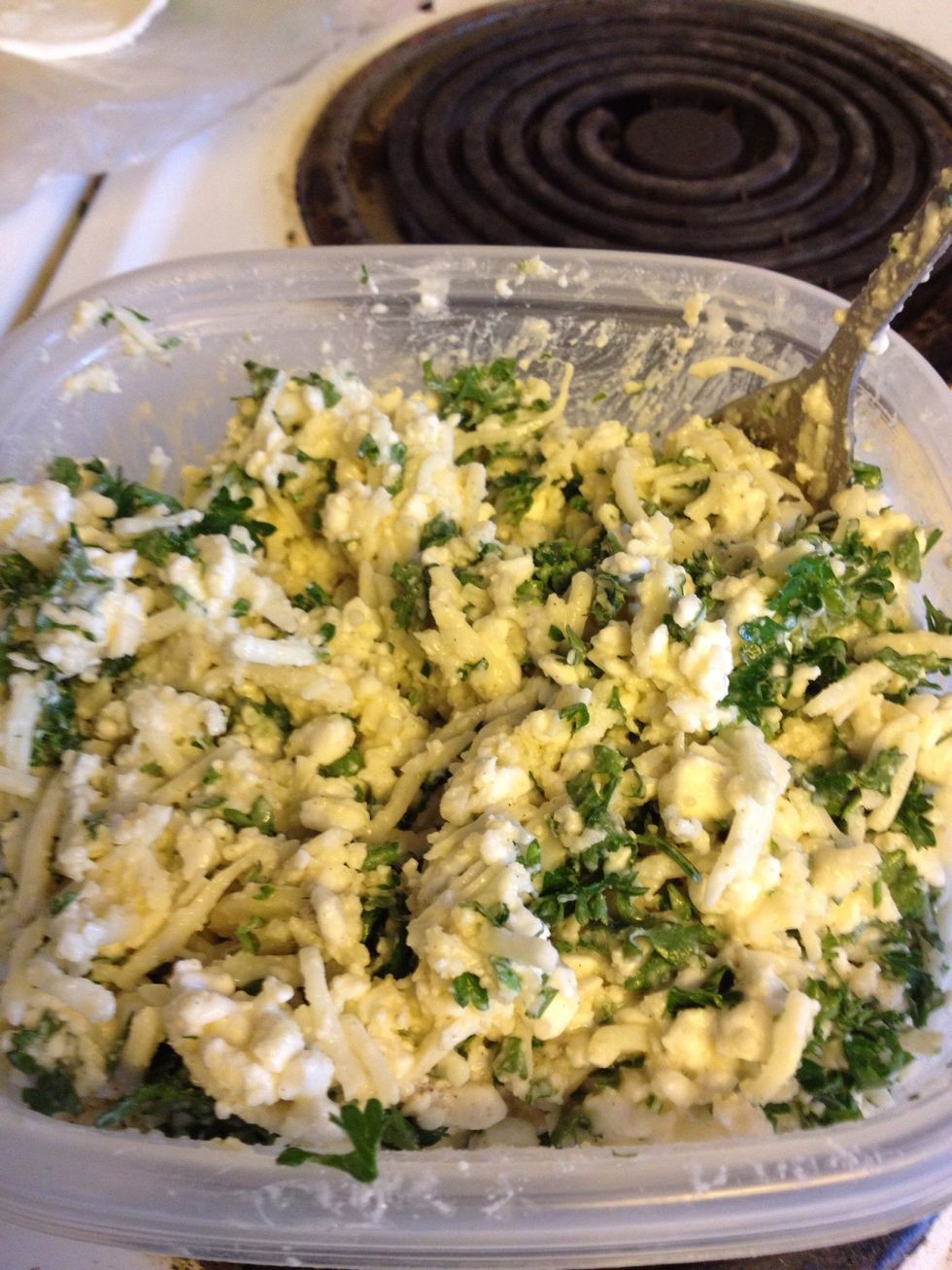 Mix.
Time to assemble!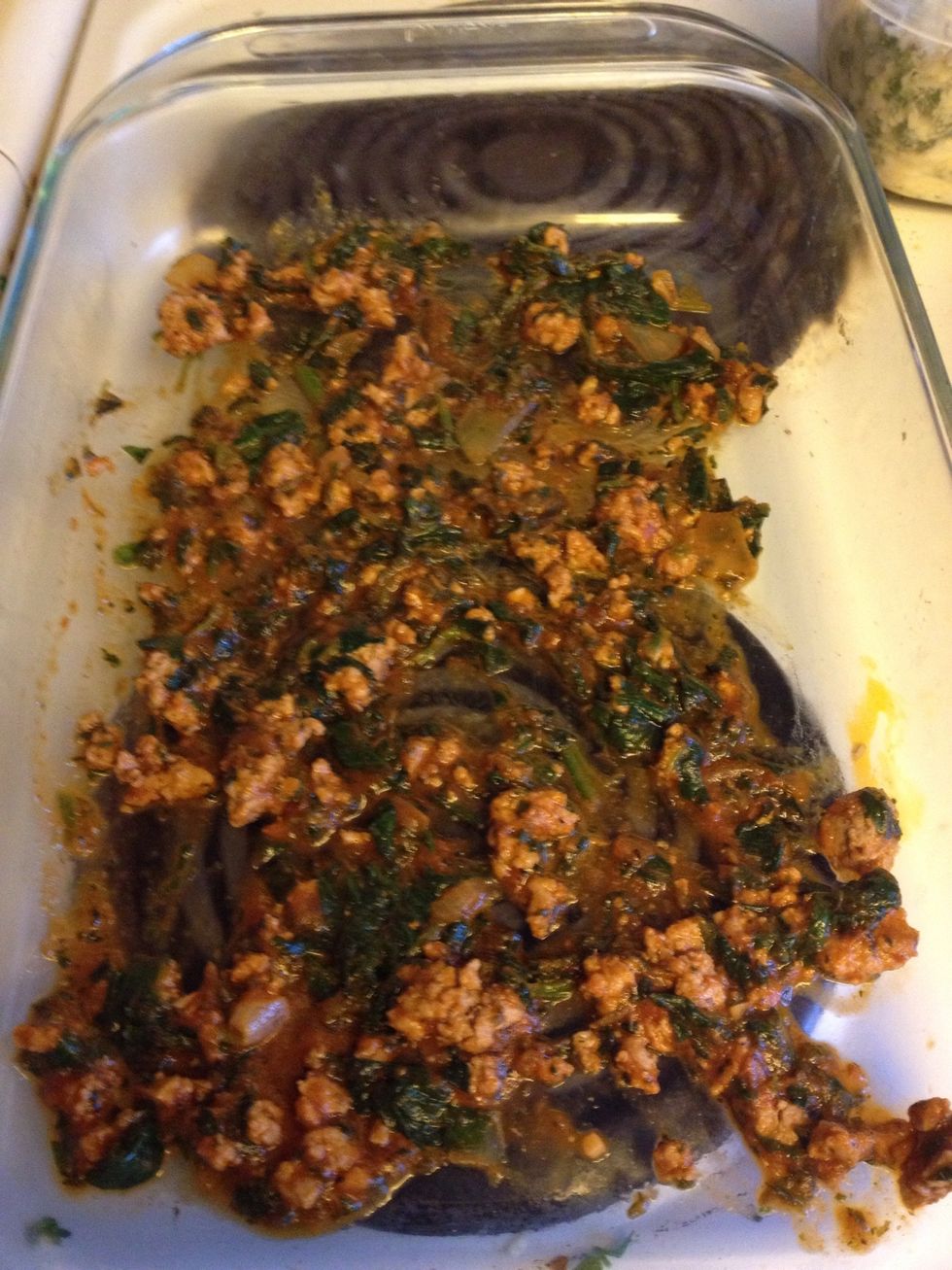 Spread layer of sauce to cover bottom.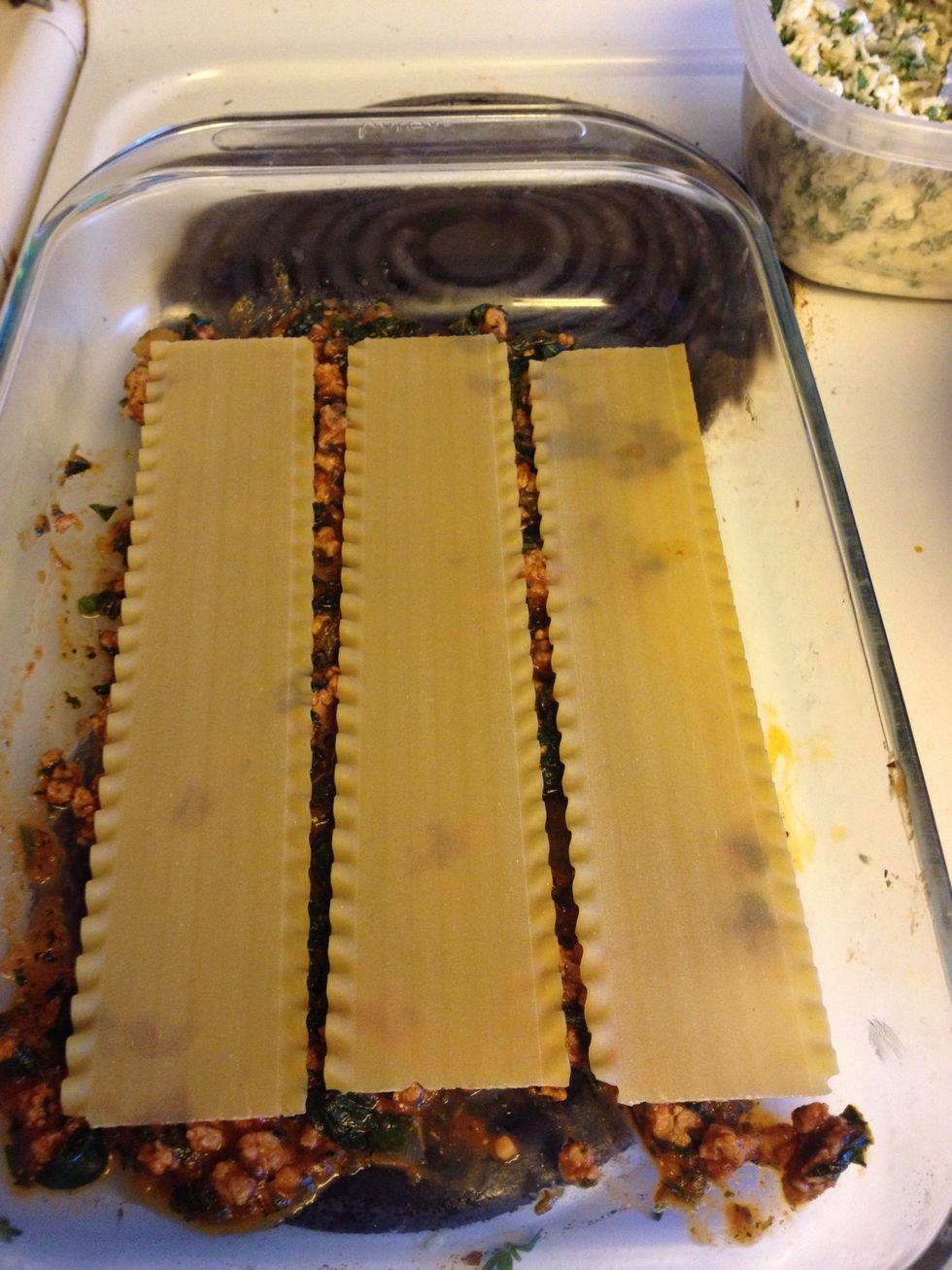 Place noodles on top.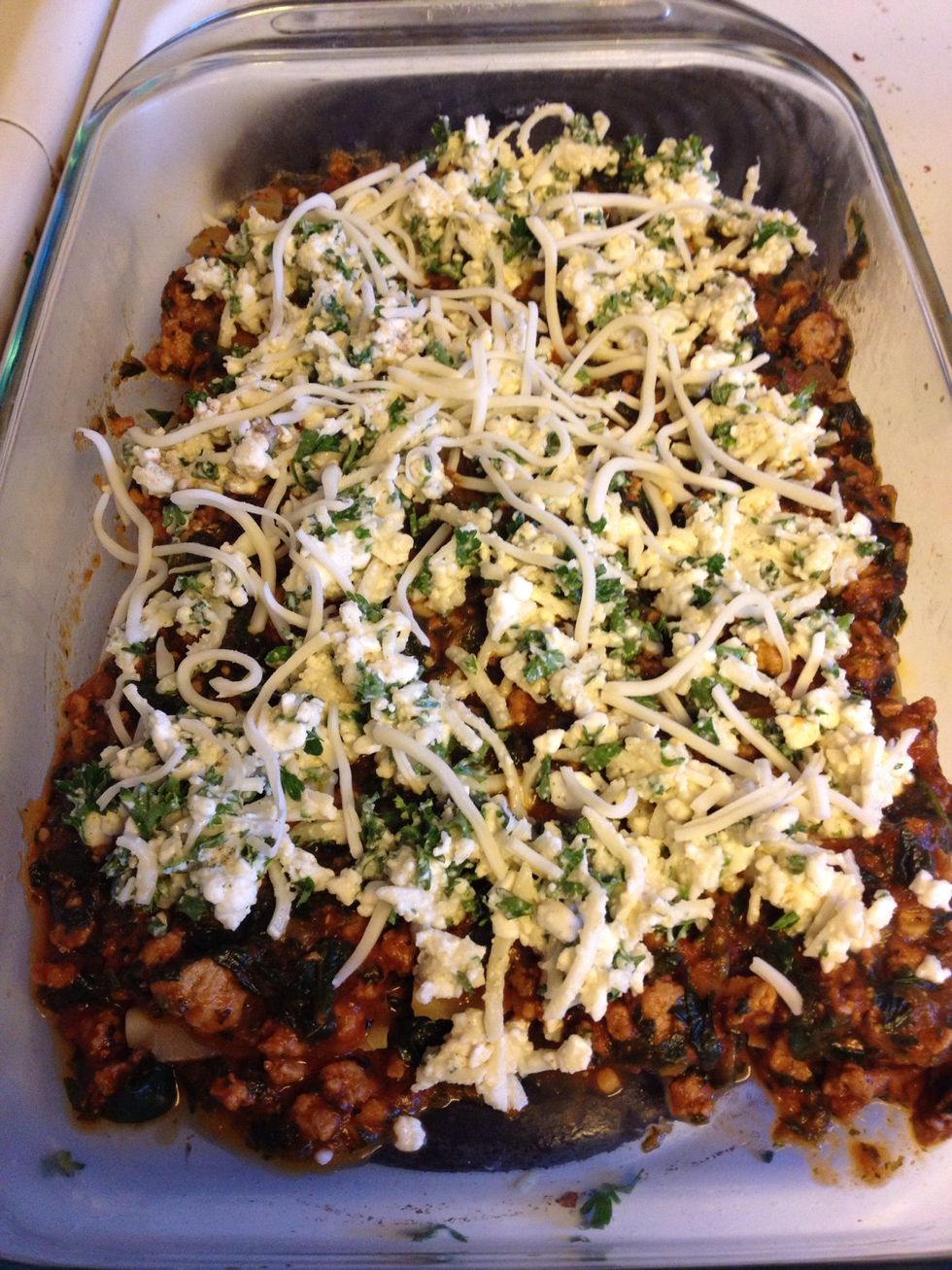 Add another layer of sauce and a layer of cheese mix. I loooove cheese so I sprinkled extra mozzarella on each cheese layer and lots on the final layer with Parmesan.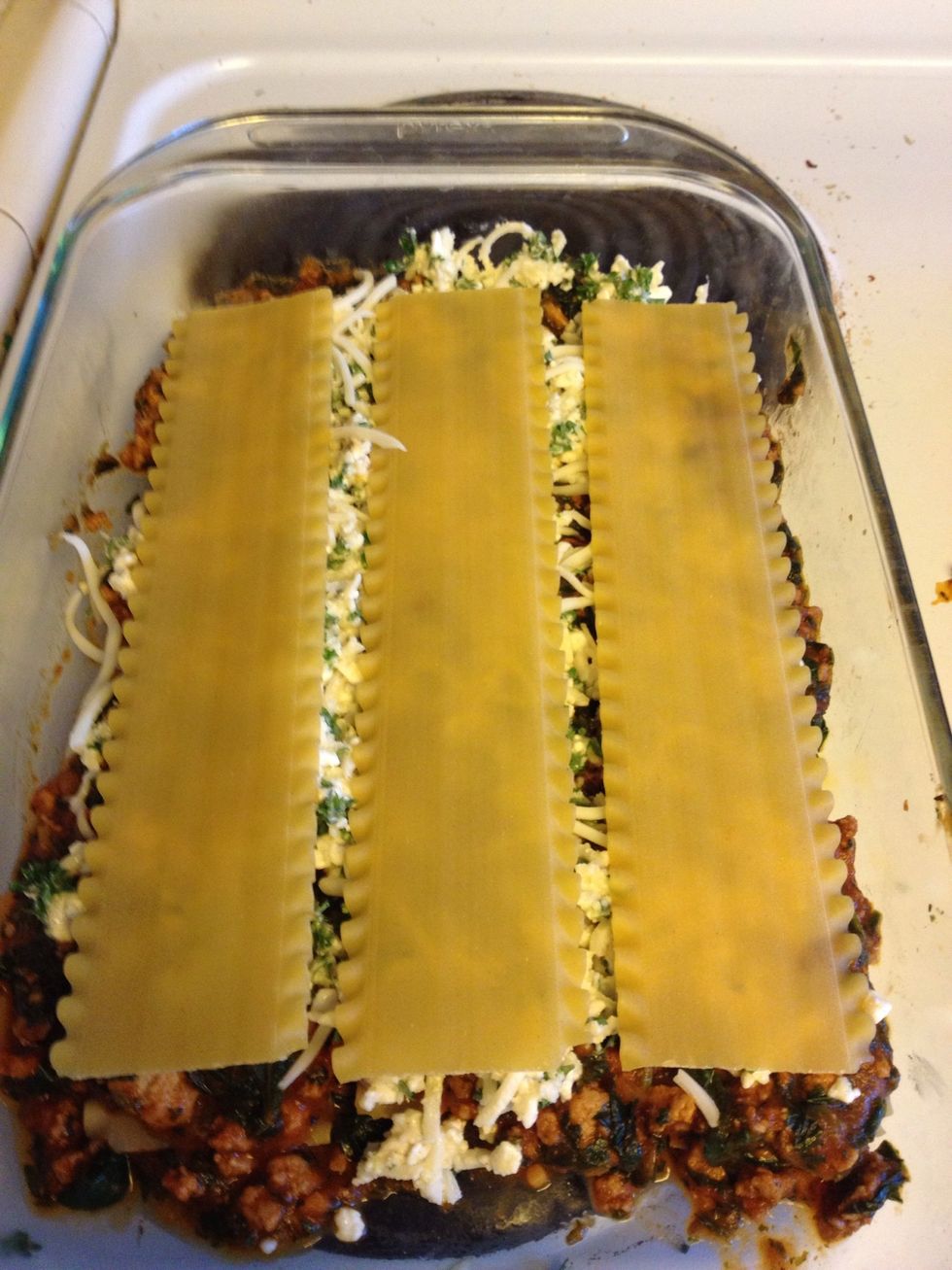 Add more noodles. Continue layering meat sauce, cheese mix, and noodles (in that order). Leave enough meat sauce and cheese mix for the last layer. I forgot to take a photo because I was too excited!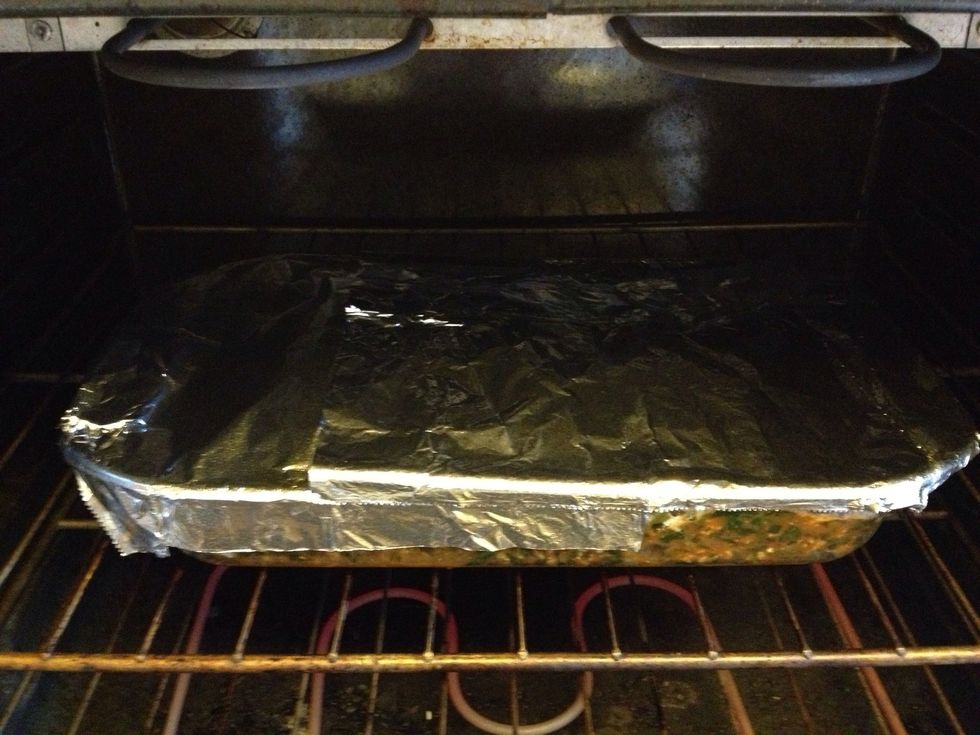 Cover with foil and bake at 350 degrees Fahrenheit for one hour.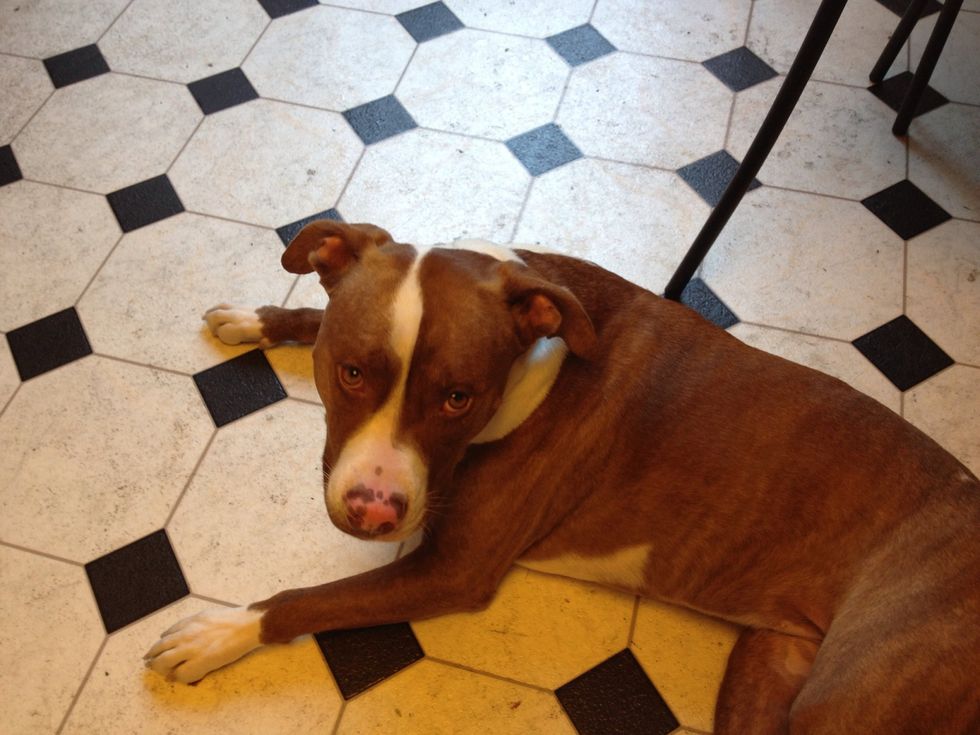 Play with dog while waiting.
Uncover and bake for 15-20 minutes until top has that delicious toasty cheesy color.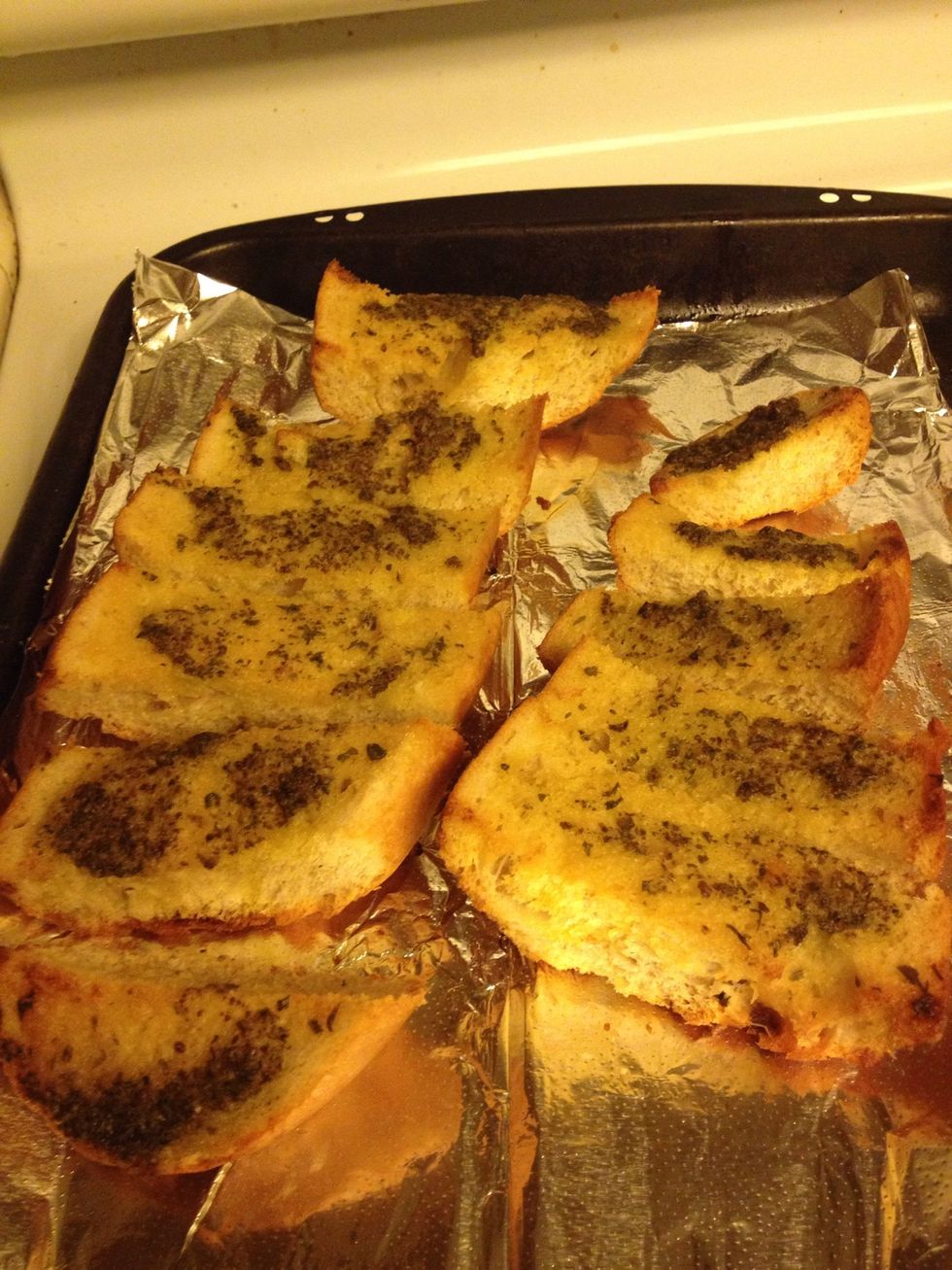 I served mine with garlic bread with pesto on top. Yummmmmmmm! Enjoy! Let me know if you have any questions!
1.0 Egg
Small bag of frozen spinach
1.0lb Ground turkey
3.0c Low moisture mozzarella
3.0c Parmesan cheese
4.0lb Cloves of garlic
1.0 Medium white or yellow onion
1.0bnch Fresh parsley
Your favorite seasonings
1.0 Jar of your favorite tomato pasta sauce
1.0 Box of lasagna noodles
Black pepper
Oil to cook garlic and onions