How to make super easy oreo frosting
This delicious recipe is perfect for cakes, cupcakes or as any preferred topping for all you Oreo fans. Enjoy!
1161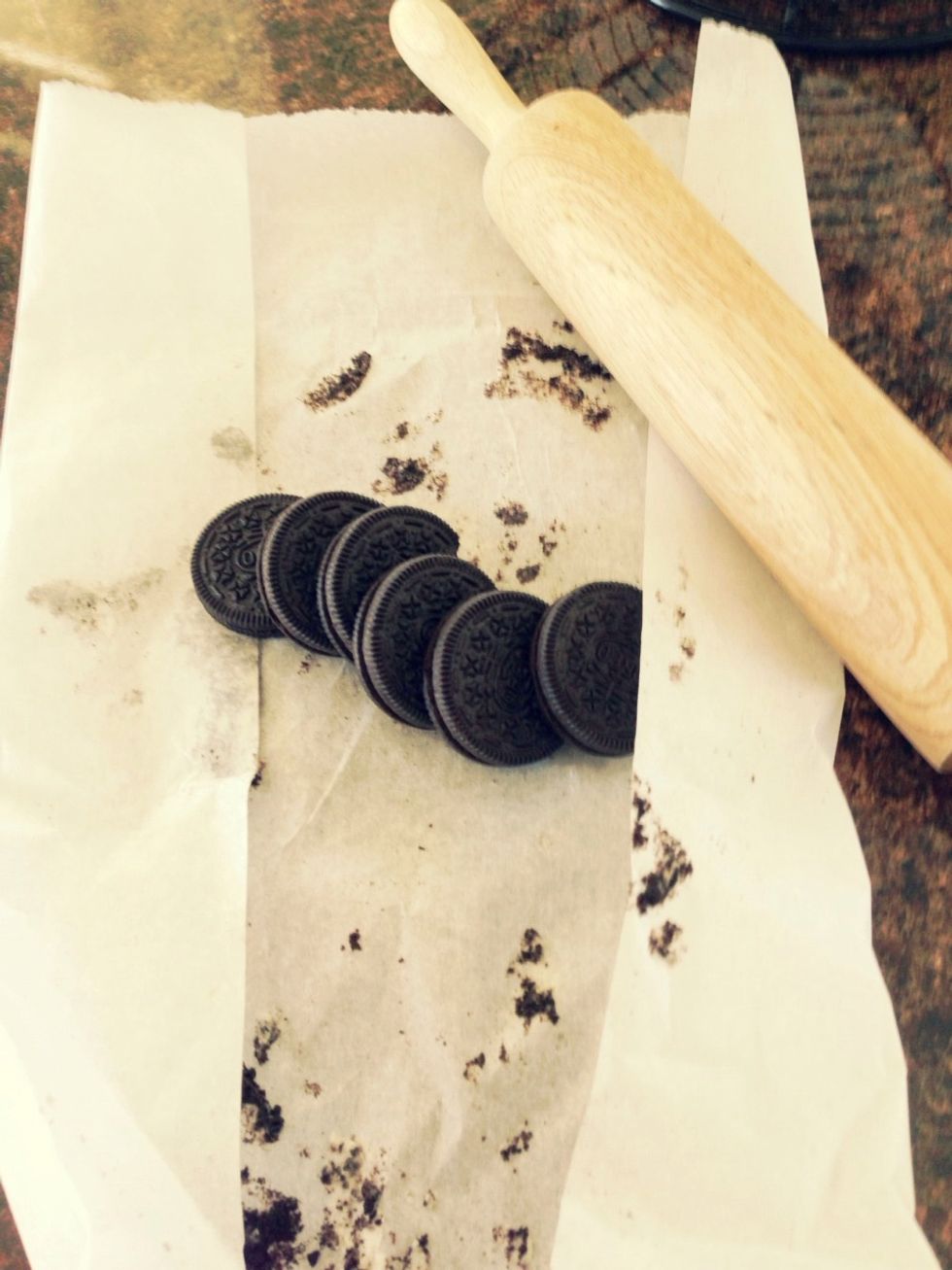 Begin crushing the cookies by placing them on a piece of parchment paper. Fold the diagonal sides in.
Then fold the horizontal flaps in, wrapping and securing the cookies in an envelope-like fashion and flipping upside down. Apologies for the blurry picture!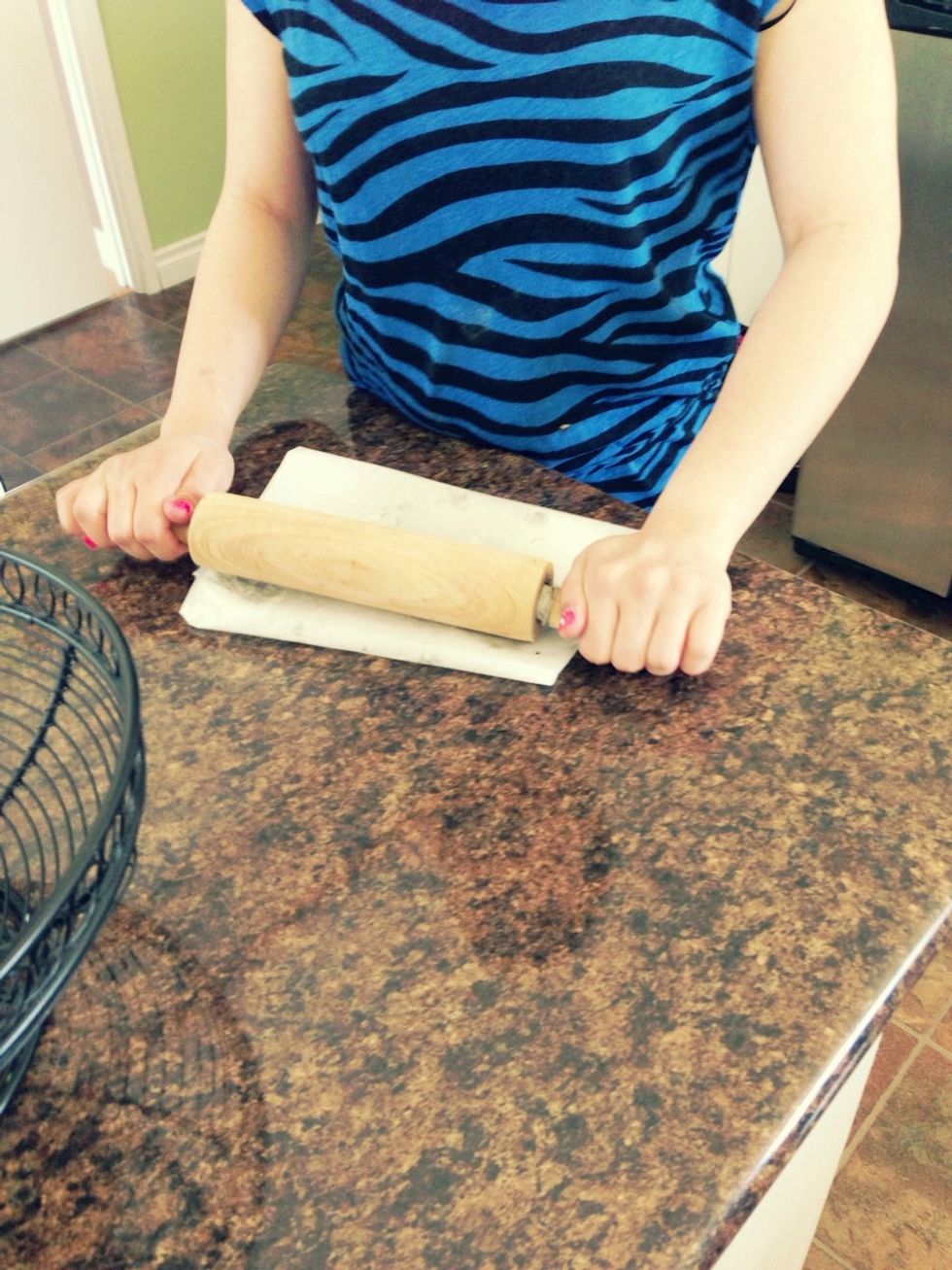 Crush the cookies using a rolling pin. Don't over do it, you will want to have some big cookie chunks in the frosting.
In an electric mixer, cream the sugar and cream cheese, followed by vanilla extract. Mix well.
STIR IN the Cool Whip. Beating it in will cause the frosting to be runny.
...a wooden spoon works perfectly, like so.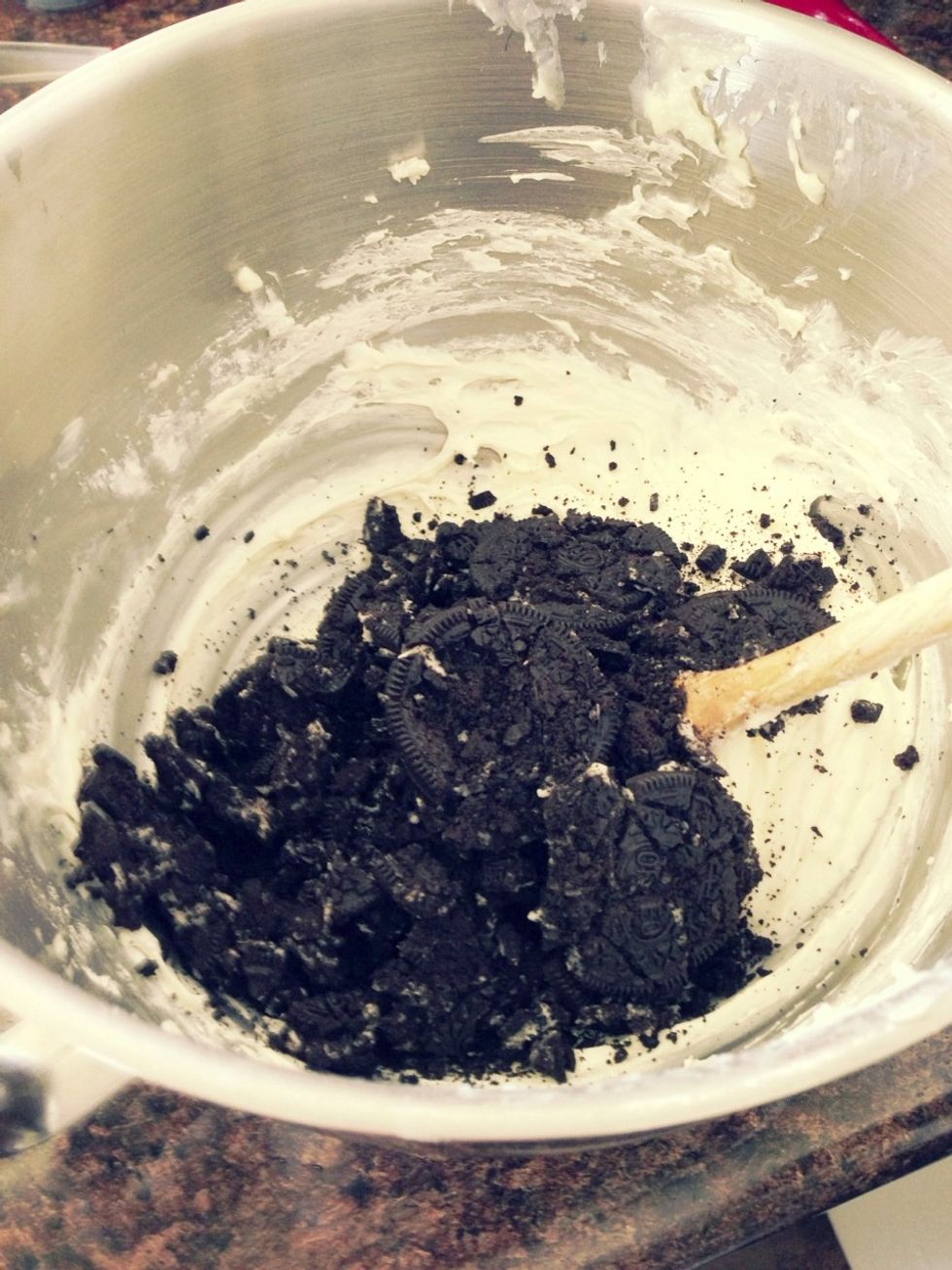 Fold in crushed Oreos until well blended.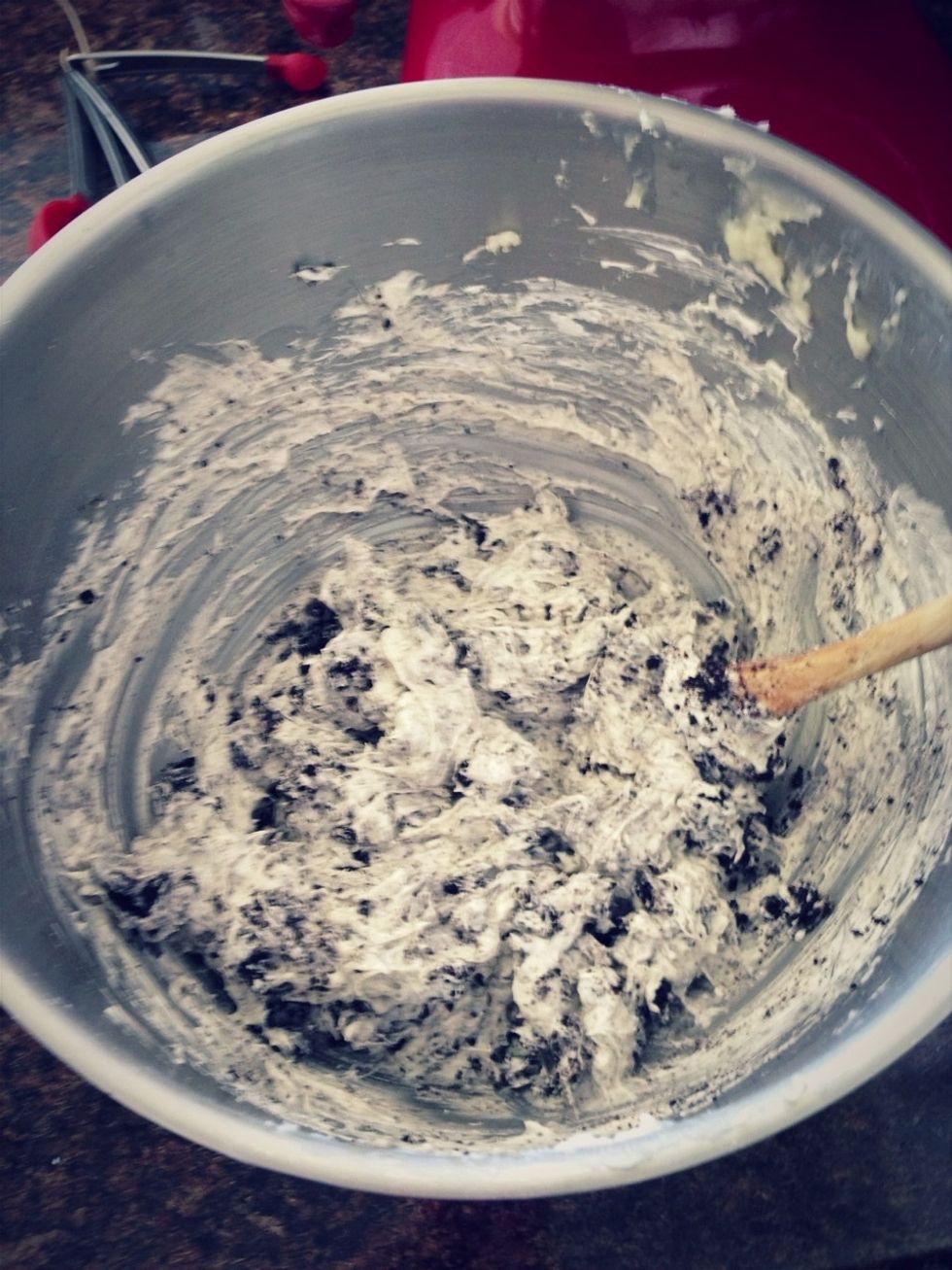 Super easy!
Frost your cake/cupcakes and you're set! Enjoy :)
8.0oz Brick of cream cheese, softened
2.0c Confectioner's sugar
1.0c Cool Whip, thawed
15-20 Oreo cookies, crushed
1/2tsp Pure vanilla extract