How to make super easy nori chips
Crunchy and addicting chips! Its a popular chip during cny season in malaysia..u won't believe how easy it could be
1067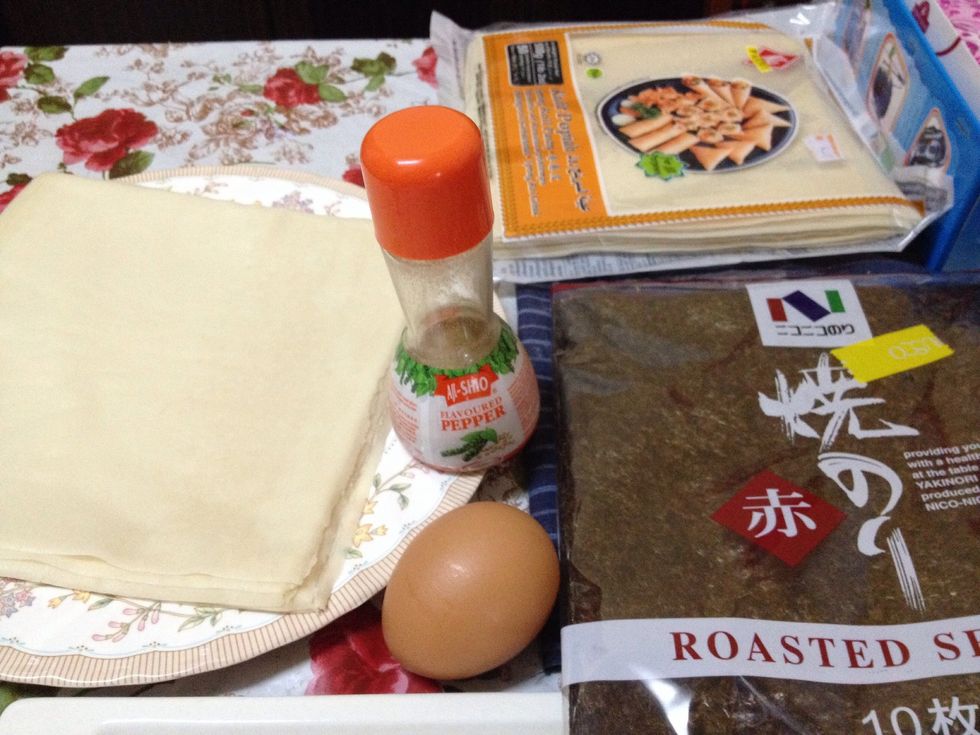 Gather your supplies; 1 packet of nori sheets (got 10 pcs inside), hence gotta have double the amount of springroll sheets (20 pcs), white pepper and 1 egg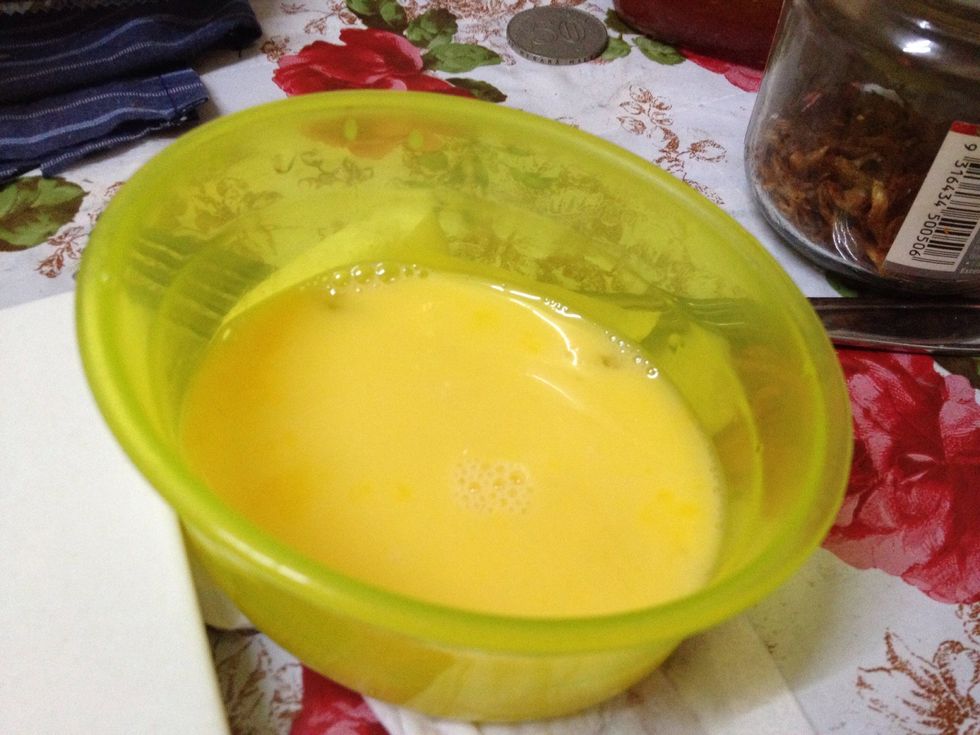 Beat the egg well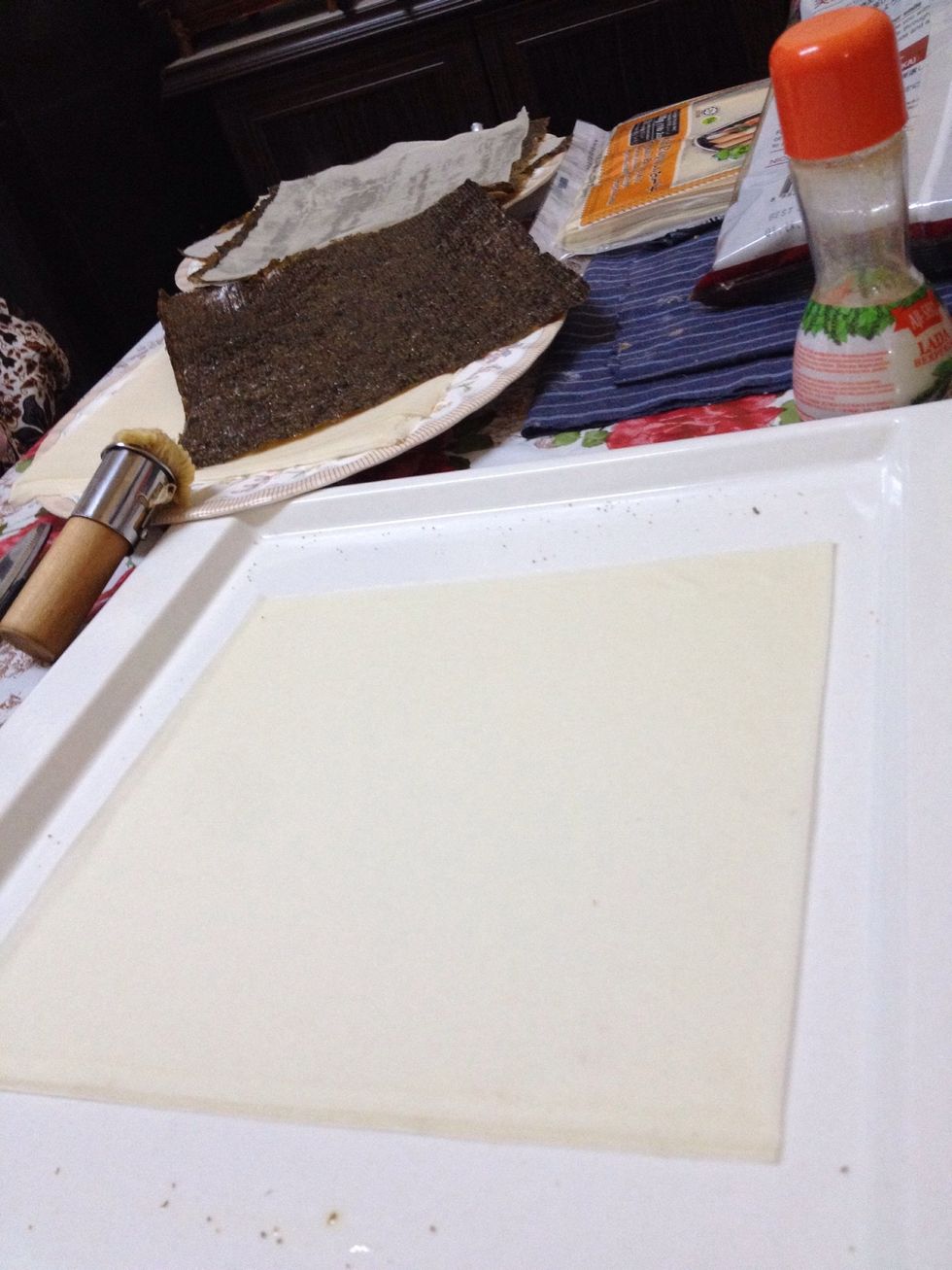 Lay down the springroll sheet neatly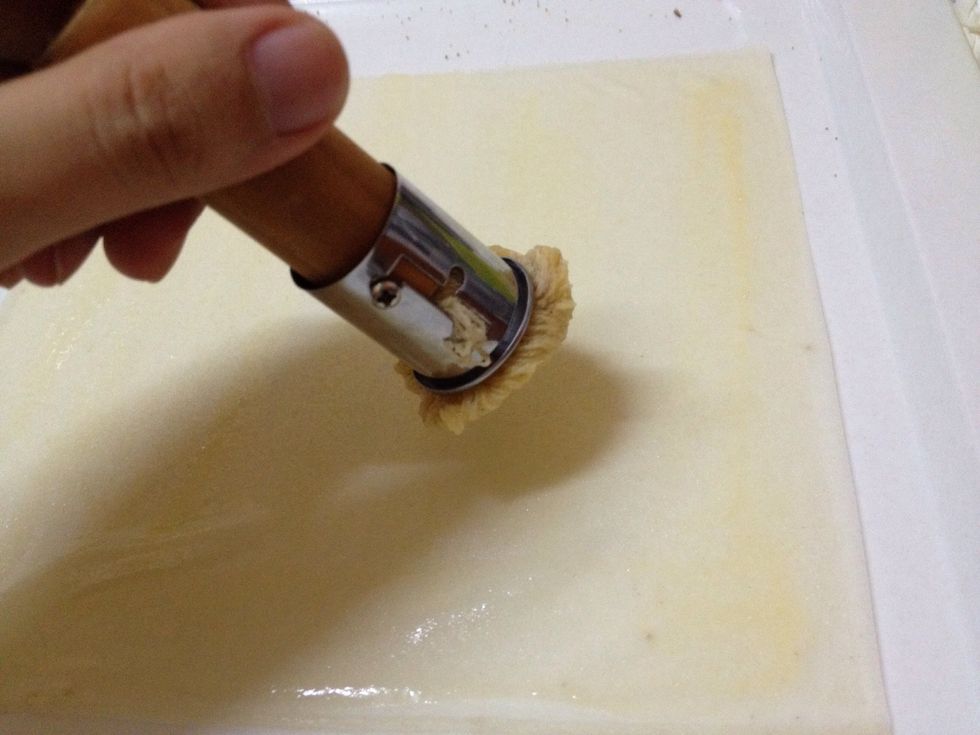 Paint the surface with the egg just now
Lay down the nori on top of the springroll sheet. The egg solution acted as a glue.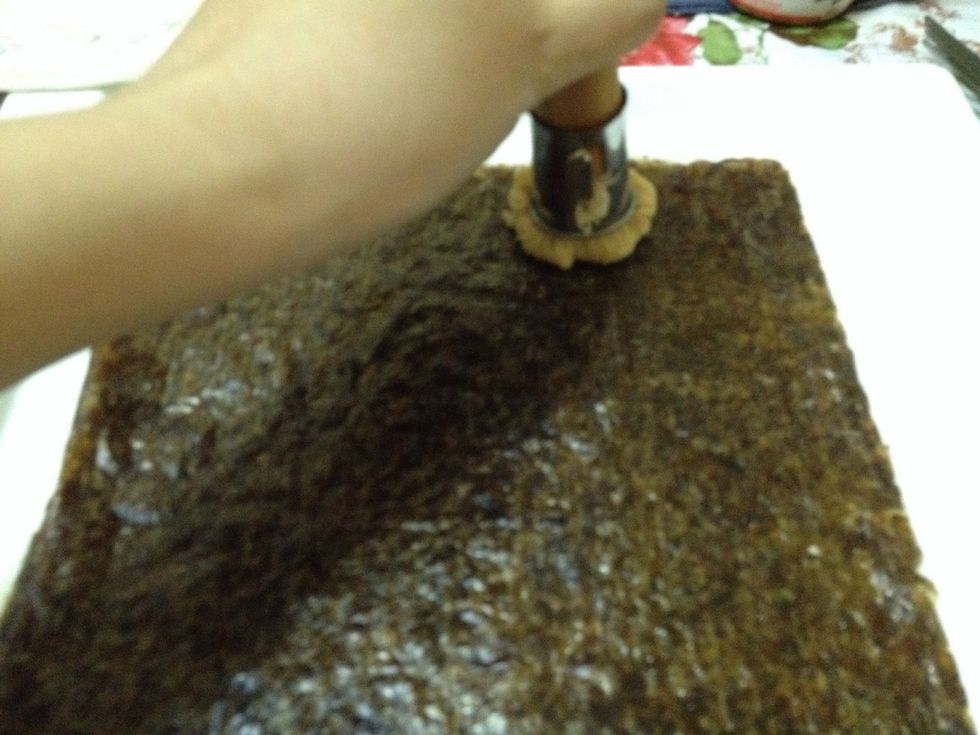 Paint the surface of nori with the egg solution again and sprinkle some white pepper if u like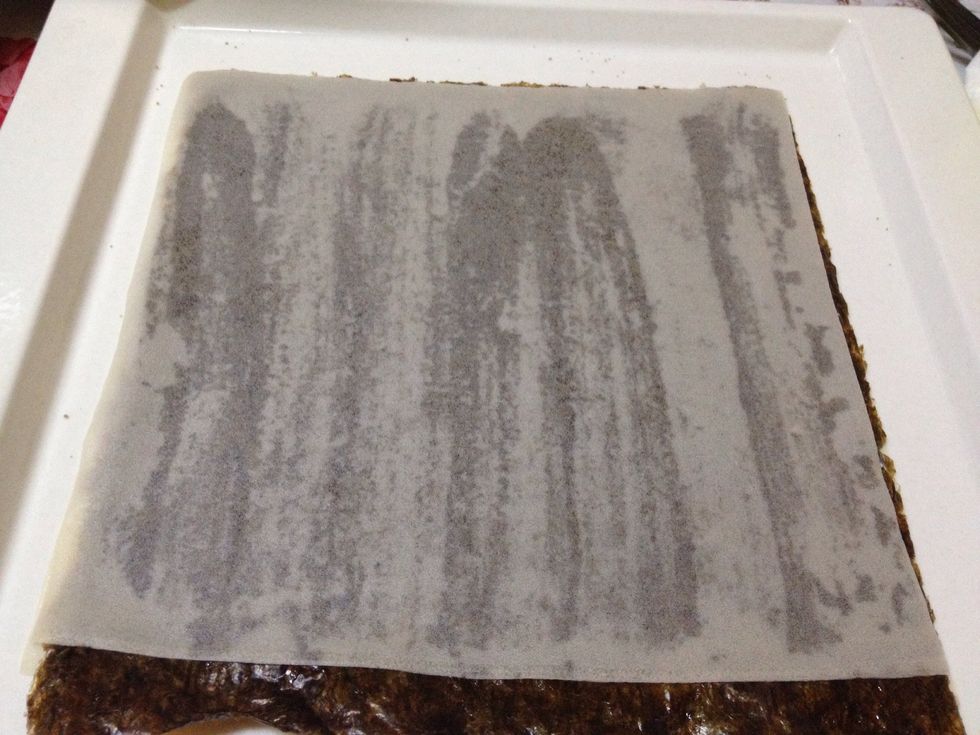 Cover the nori with another sheet of springroll. All 3 pieces should stick to each other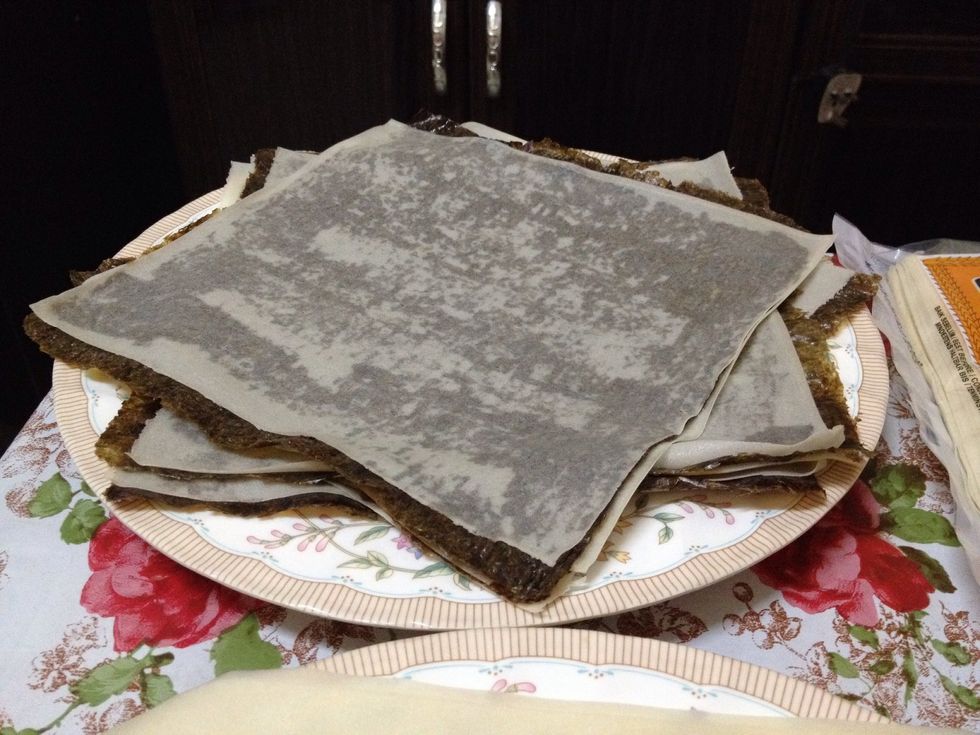 Finish up until the last nori sheet and keep the leftover springroll sheet in the fridge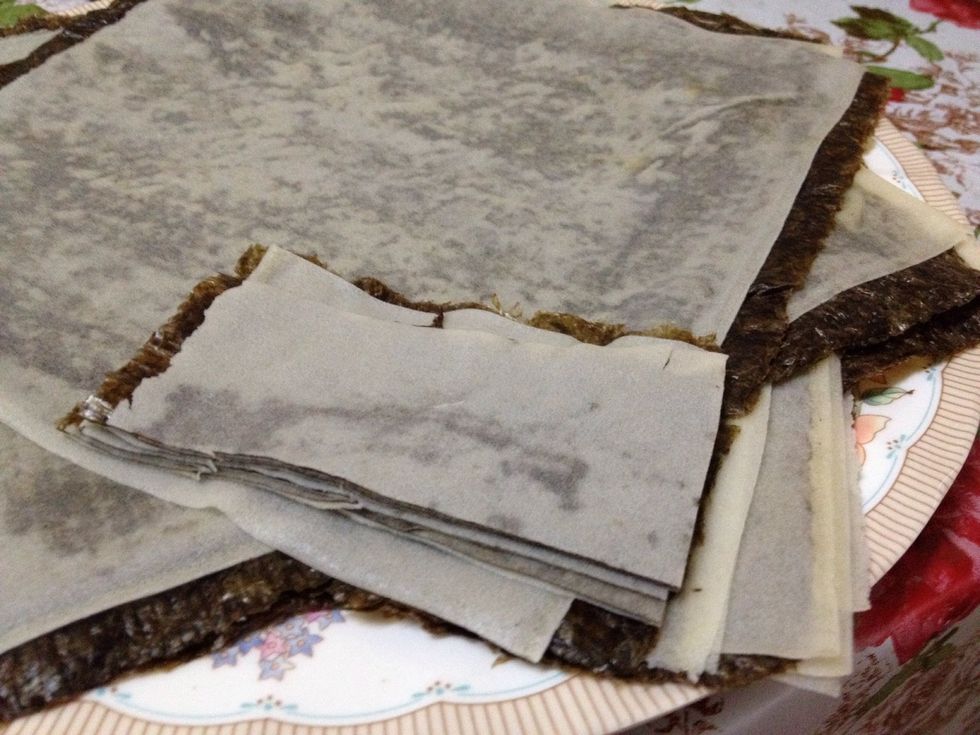 Use a kitchen scissors and cut however u like. We just made a standard rectangle, it'll save some storage space.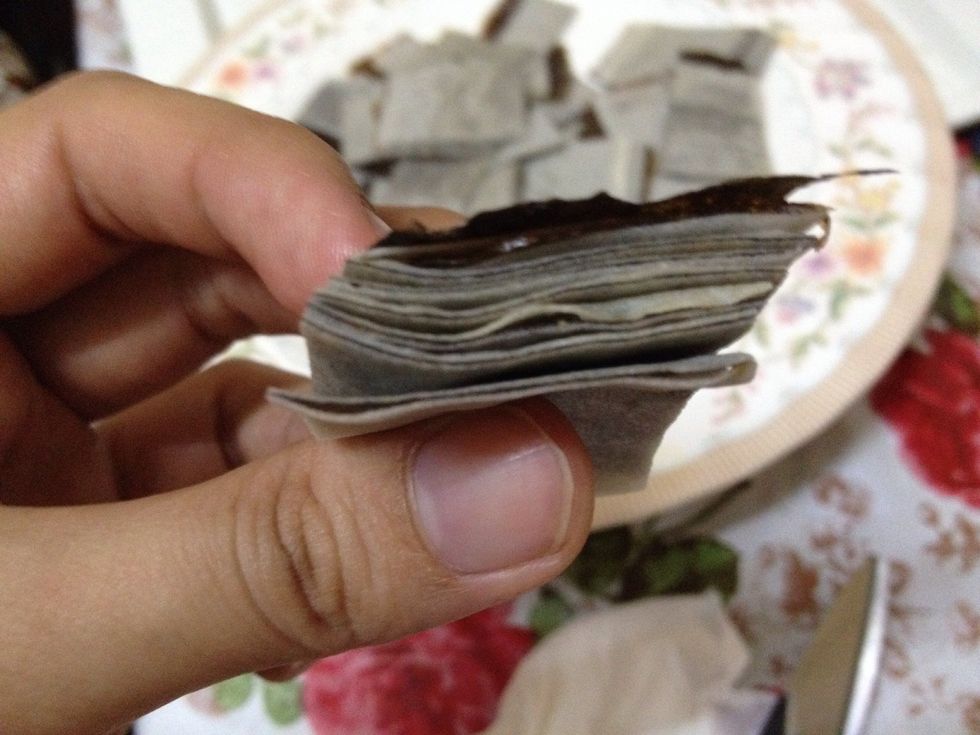 We cut many layers together, hence easy piece stick a little to each other. It is important to disentangle them before frying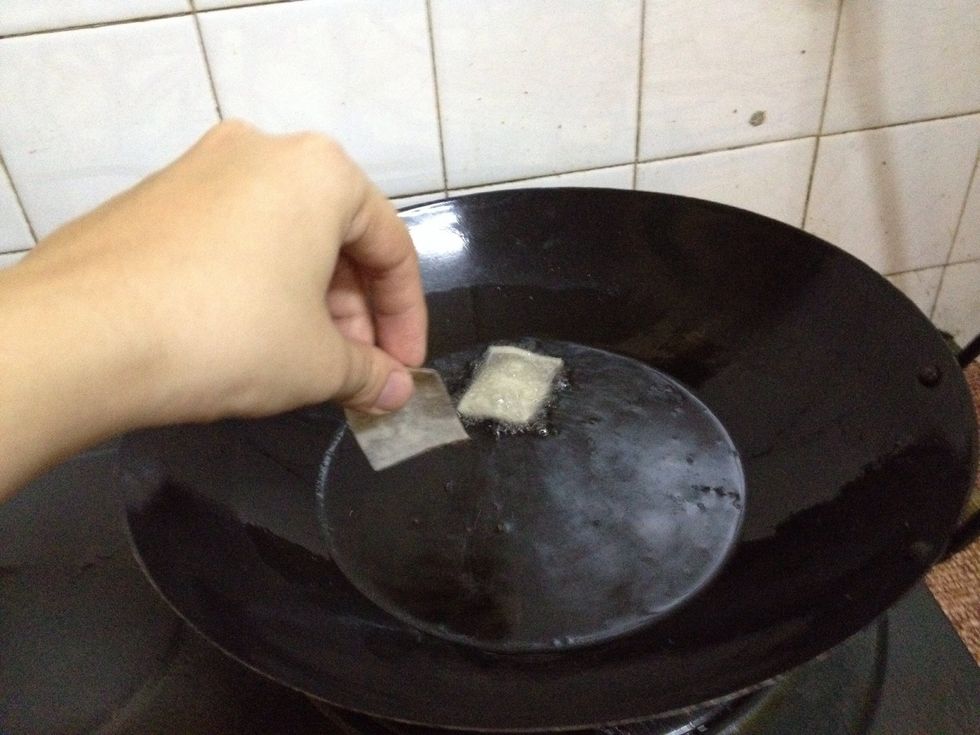 Heat 1-2c of oil at medium fire. After awhile, test one chip. When it firms up to a cracker consistency then its done. We add 1 piece at a time, however its ok to pile when in oil. Make sure to stir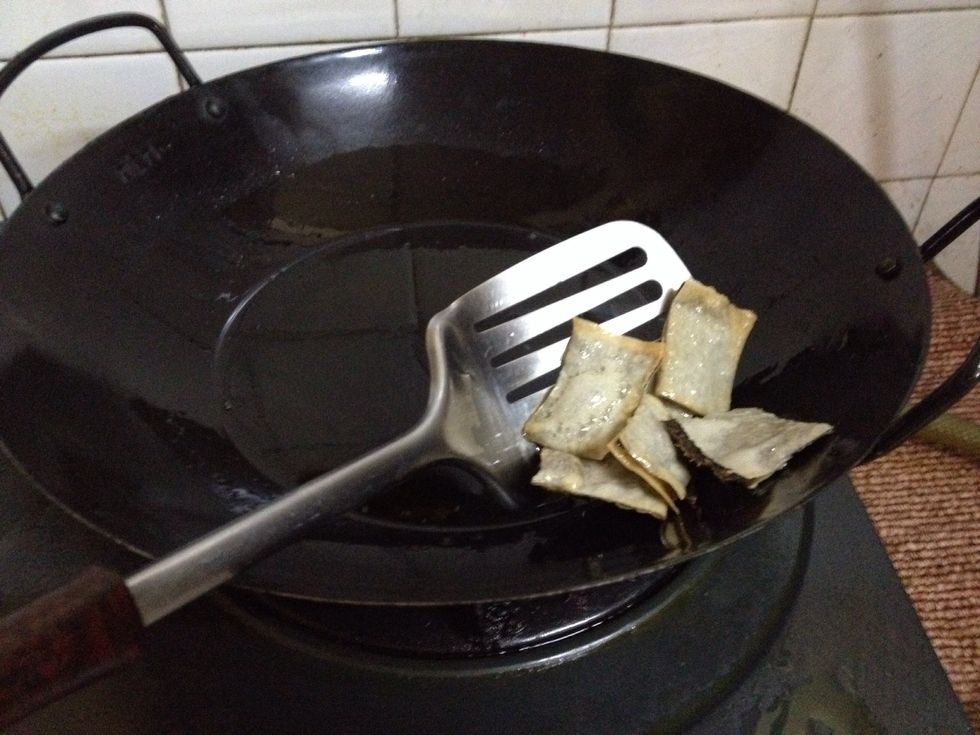 The chips are done in +-10sec. Drain the oil and place on wire rack lined with paper towels to absorb excess oil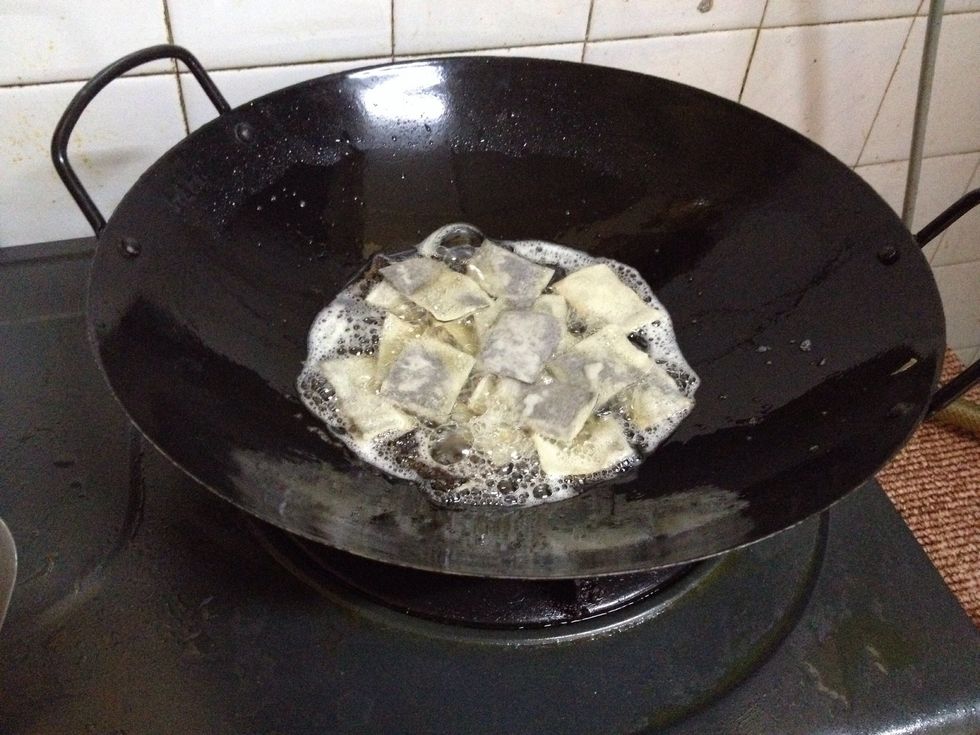 We put in a lot at one time, its stil ok
Wait until properly cooled to room temp before storing in an air tight container. Lovely while traveling or watching tv haha
Done! *drooling*
10.0 Seaweed sheets (nori)-the one use for making sushi
1.0 Egg
20.0 Springroll sheets
1.0c Vege oil
A dash of white pepper