Super easy and delicioussssssss! Recipe adapted from Giada at Home
Preheat your oven to 200°C/400°F.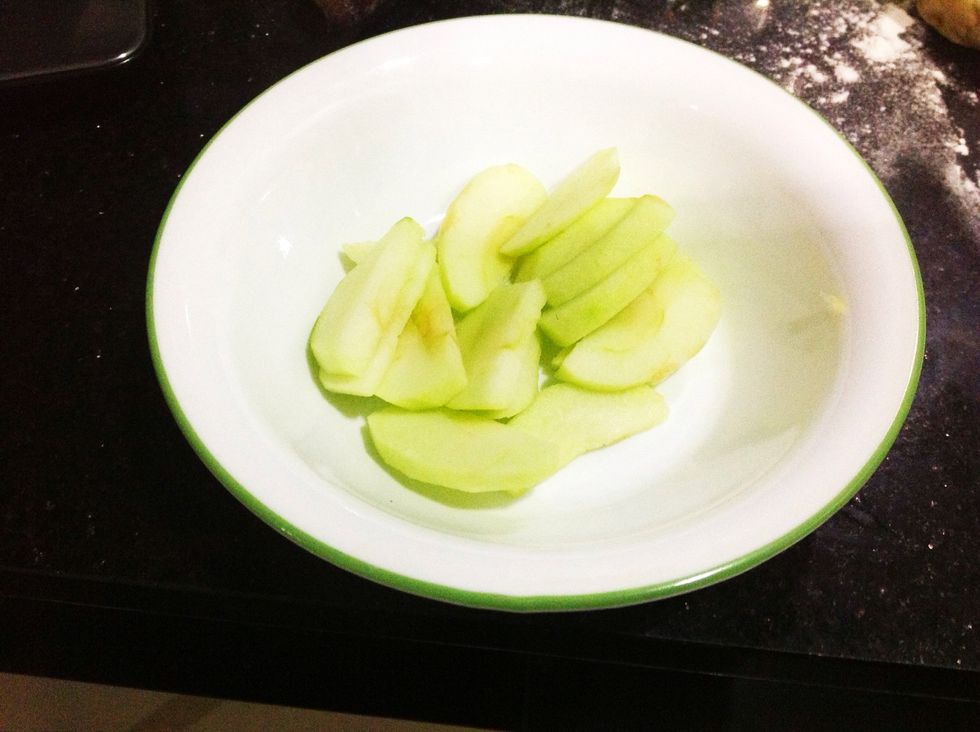 First, cut the apples to 1/4 inch-thick slices. Of course the apple has to be peeled and cored.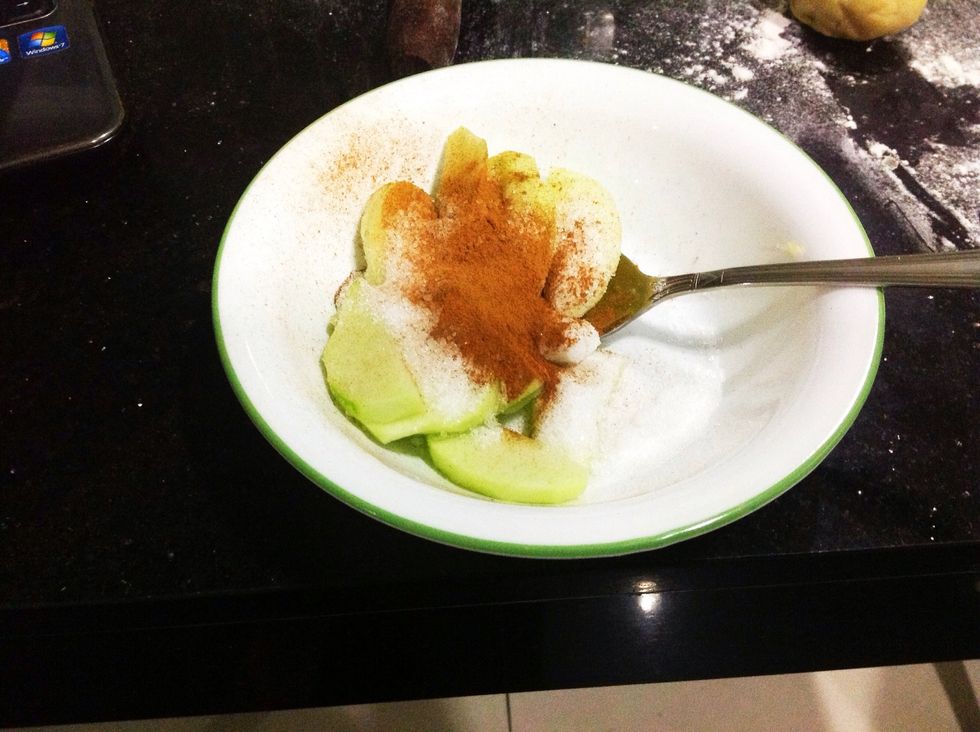 Then add in the sugar and cinnamon.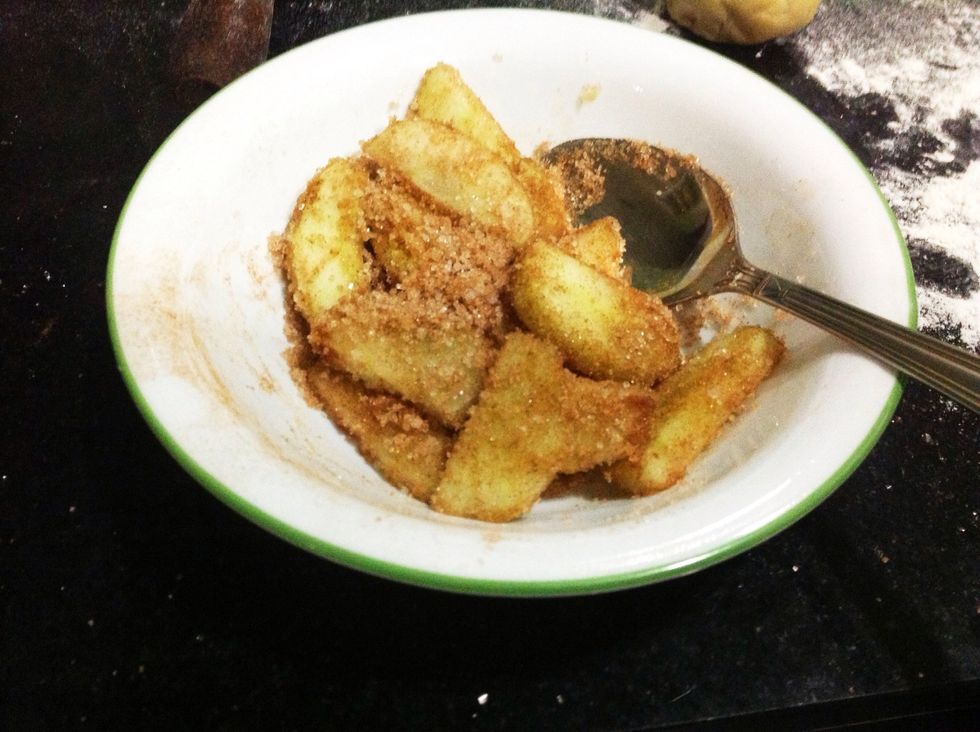 Mix it! 😊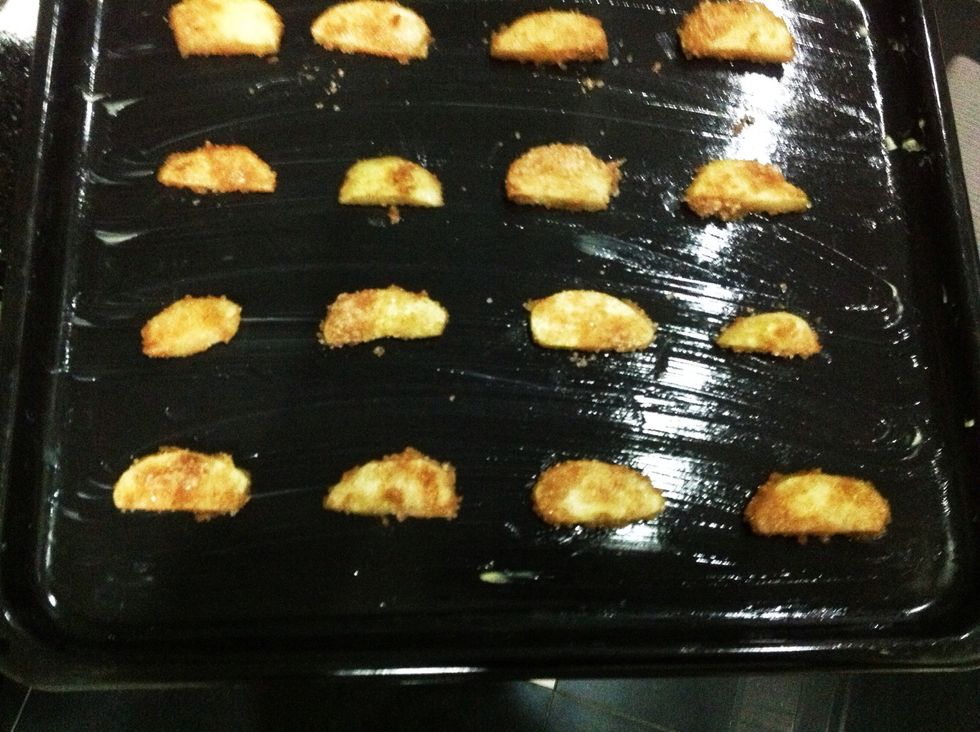 Then, place them on a VERY WELL GREASED baking sheet. I greased it with butter. Bake it for 12-15 minutes then let cool (at least 10 minutes) until ready to assemble.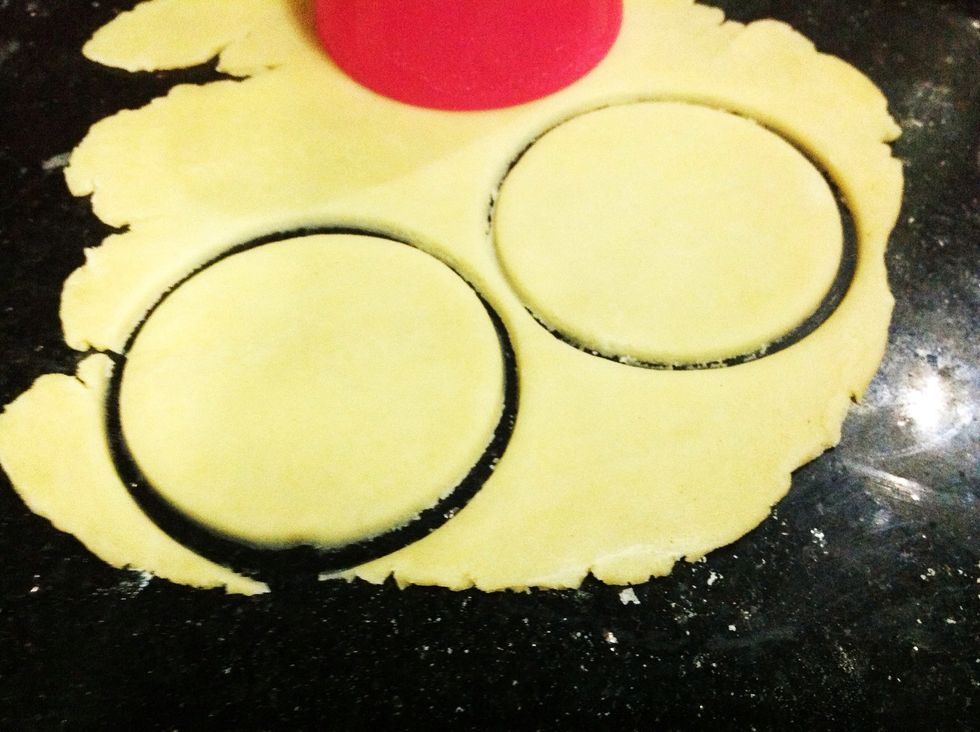 Now lets work on the pie crust. Just roll it out and cut out rounds using 3-inch cookie cutter. I didn't have a round cookie cutter, so I just used a cup 😔 you should get 8 disks.
Then place them all on a baking sheet (also very well greased) and prick them with a fork. Bake them for 8-10 minutes and once done, transfer them to a wire rack and let cool for 5-10 minutes.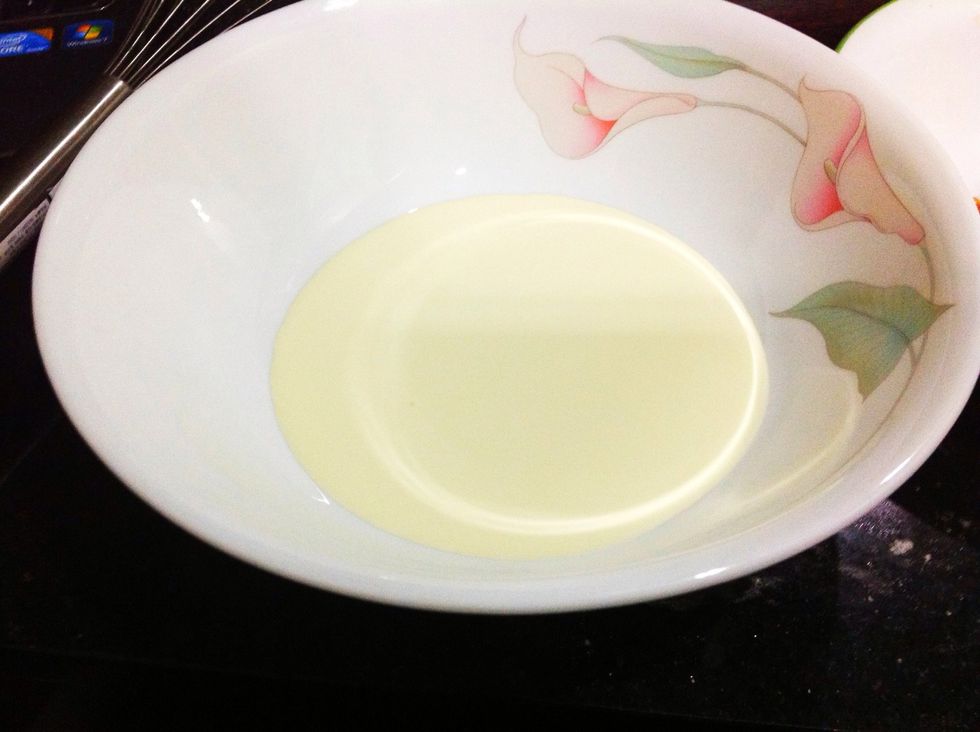 While the pie crust is baking, lets start on the whipping cream. Just.............whip the cream in a bowl and slowly add the powdered sugar.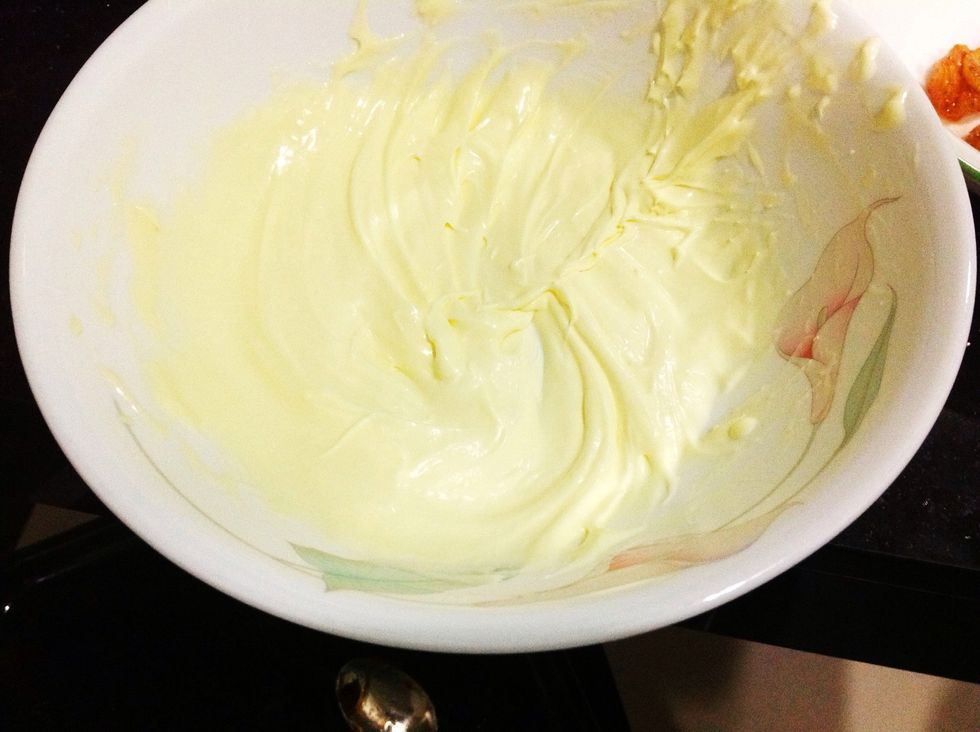 You can continue whipping it longer until they're stiffer peaks but I prefer soft peaks. Keep it refrigerated until ready to assemble.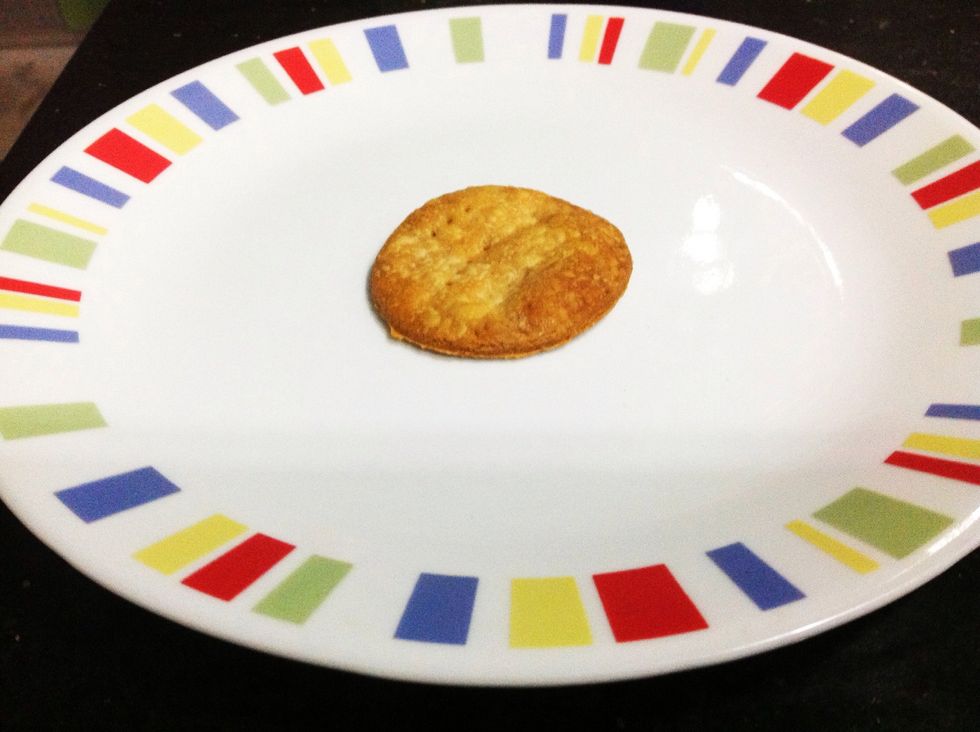 Now, to assemble! Put the pie crust on a plate.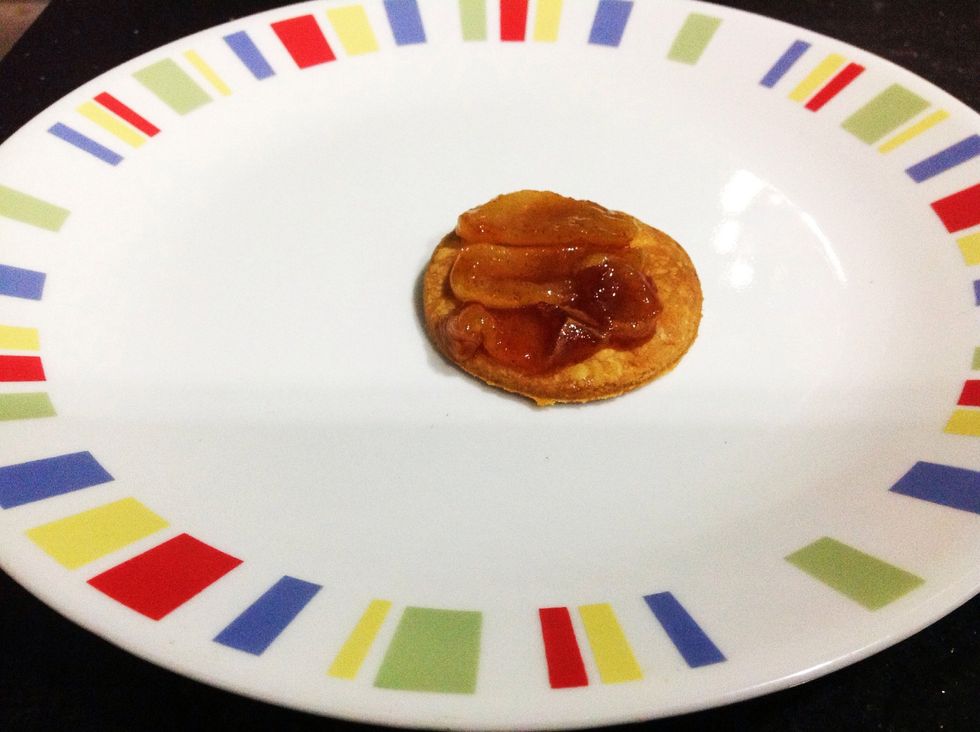 Then place the roasted-caramelized apples.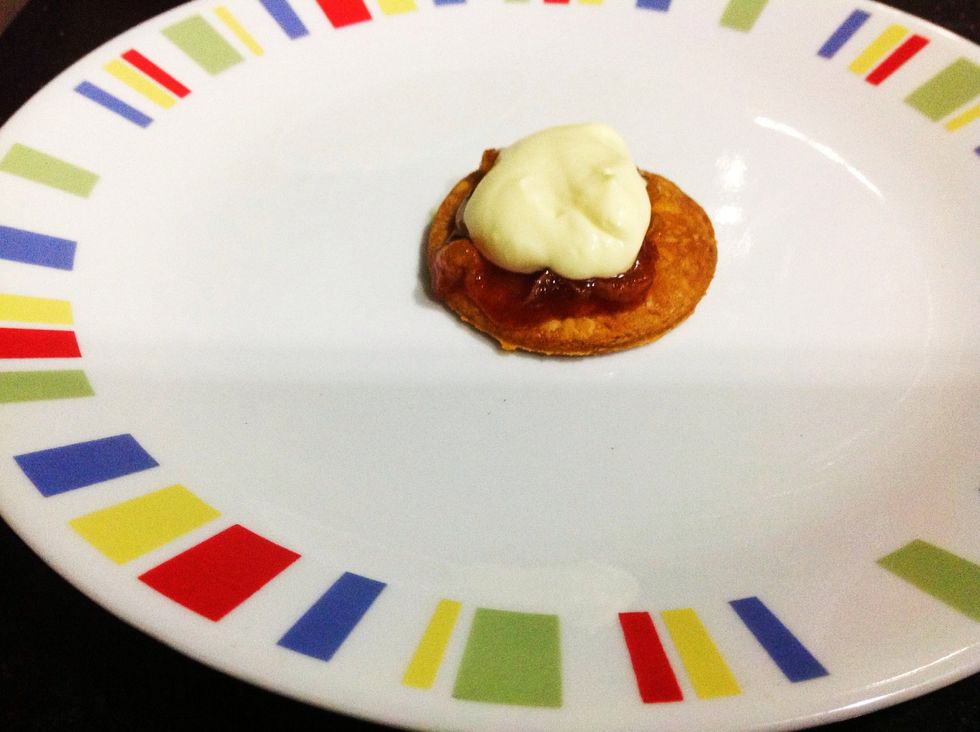 Then a little whipped cream. Like a tablespoon, or however much you like really...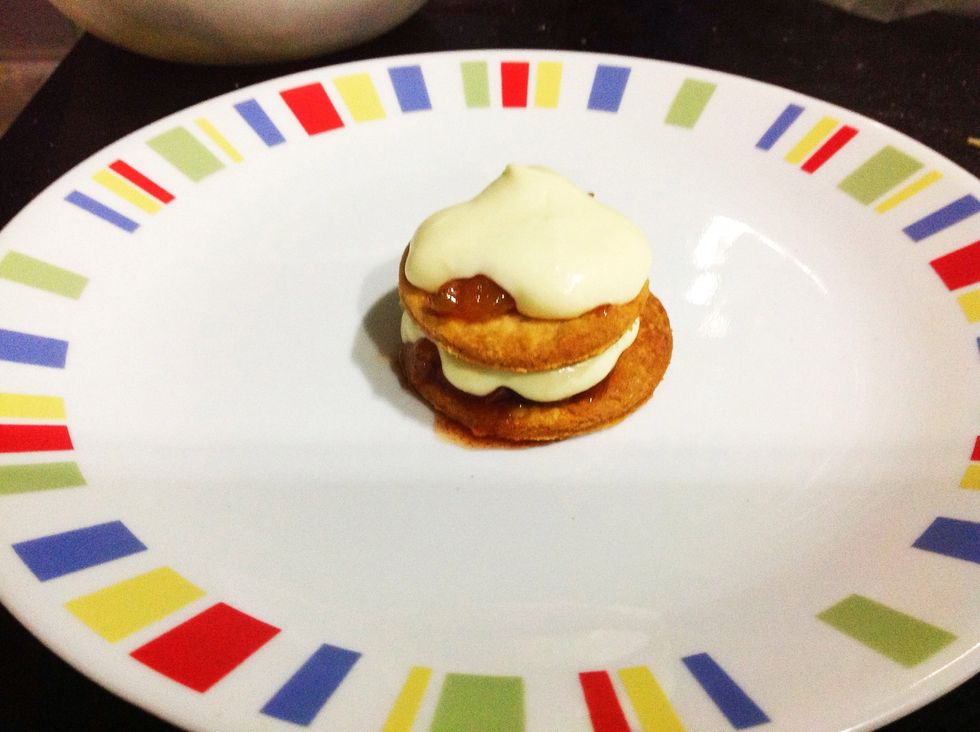 Then repeat! Crust, apple, cream.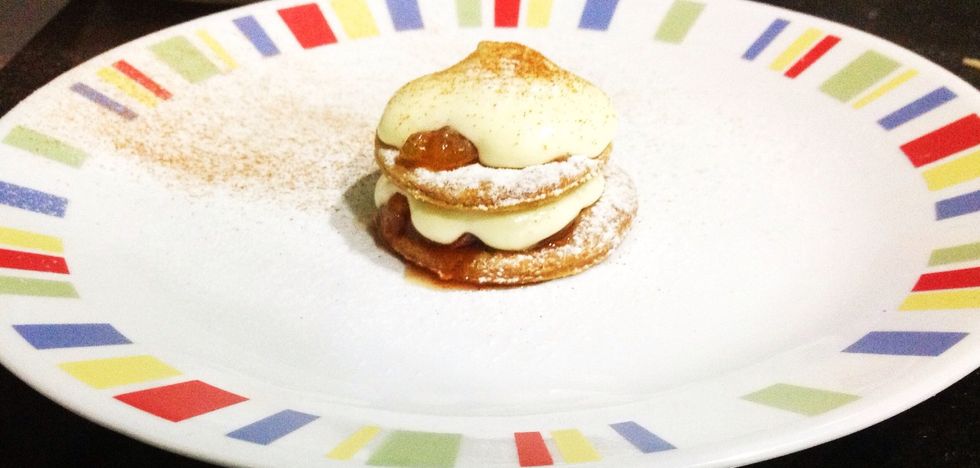 Dust a little extra powdered sugar and cinnamon if you like and EAT!
1.0 9-inch refrigerated rolled pie crust
2.0 Granny Smith apples, peeled and cored
0.0c Granulated sugar
1.0Tbsp Cinnamon
0.0c Whipping cream
2.0Tbsp Powdered sugar
Extra powdered sugar & cinnamon, for dusting