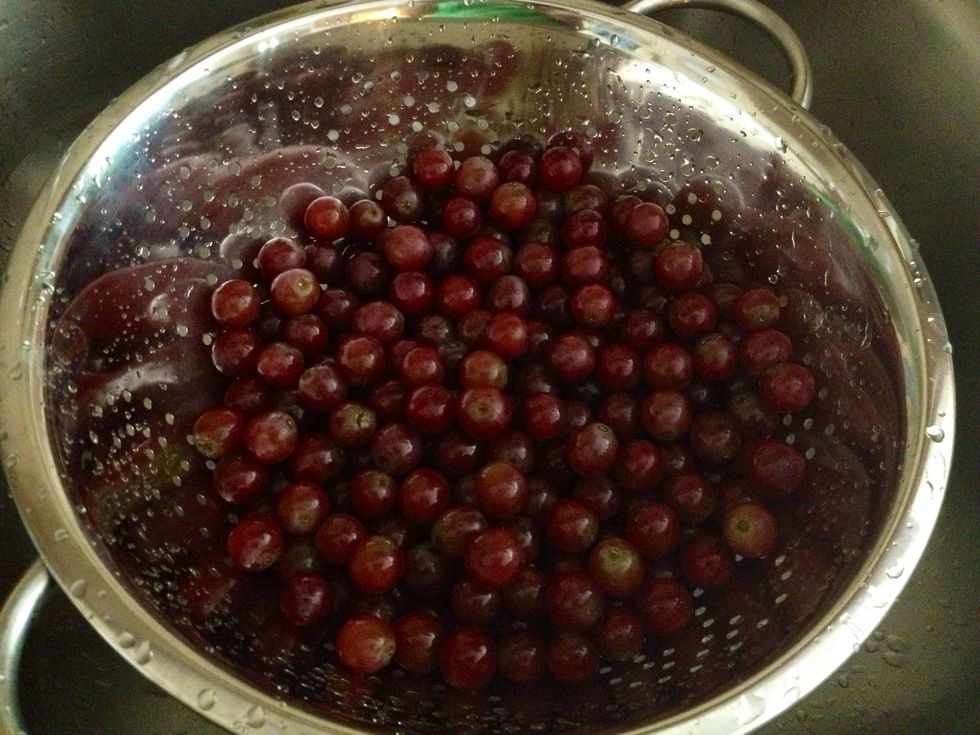 Wash your grapes thoroughly.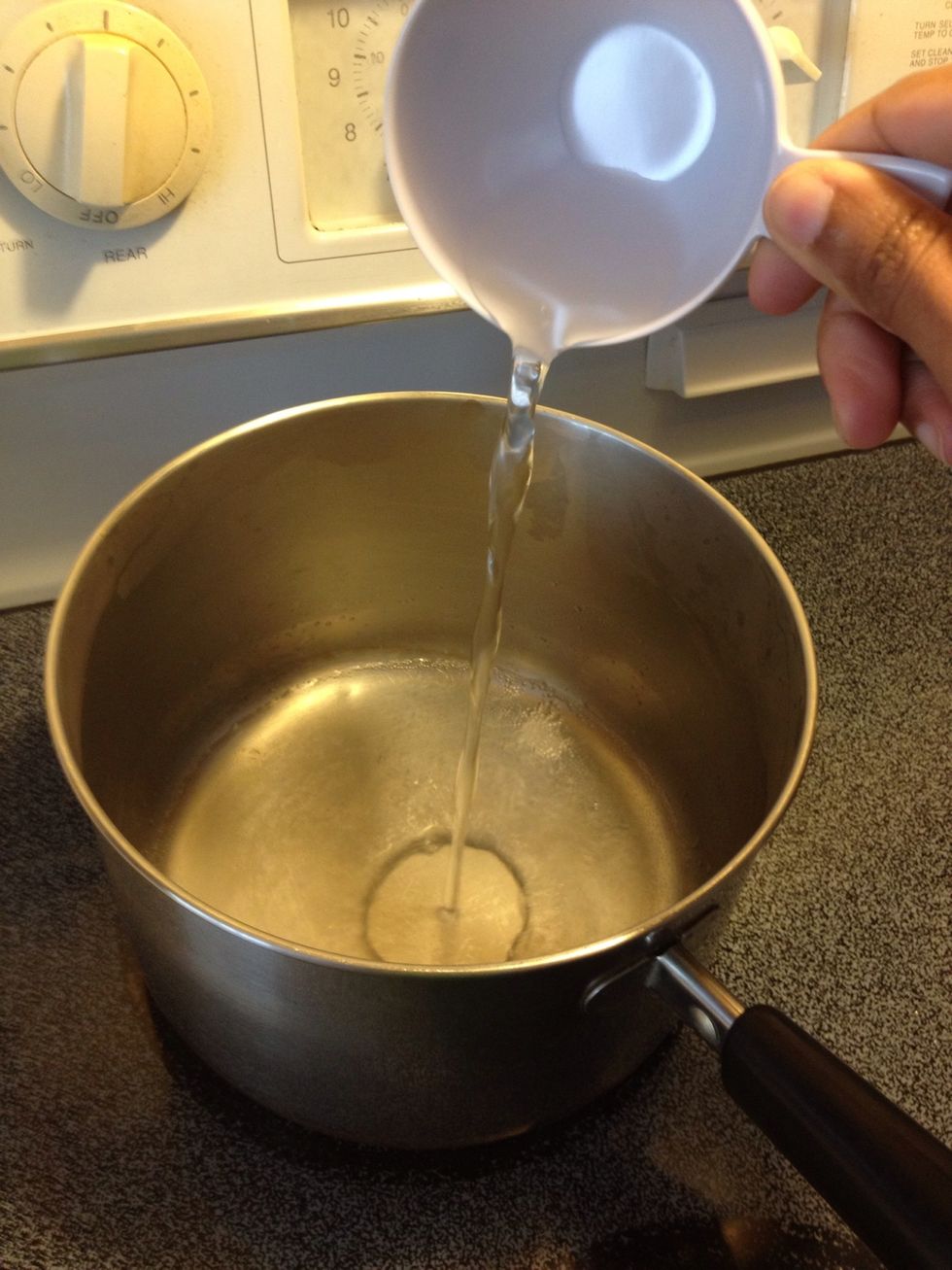 Pour hot water in a saucepan and...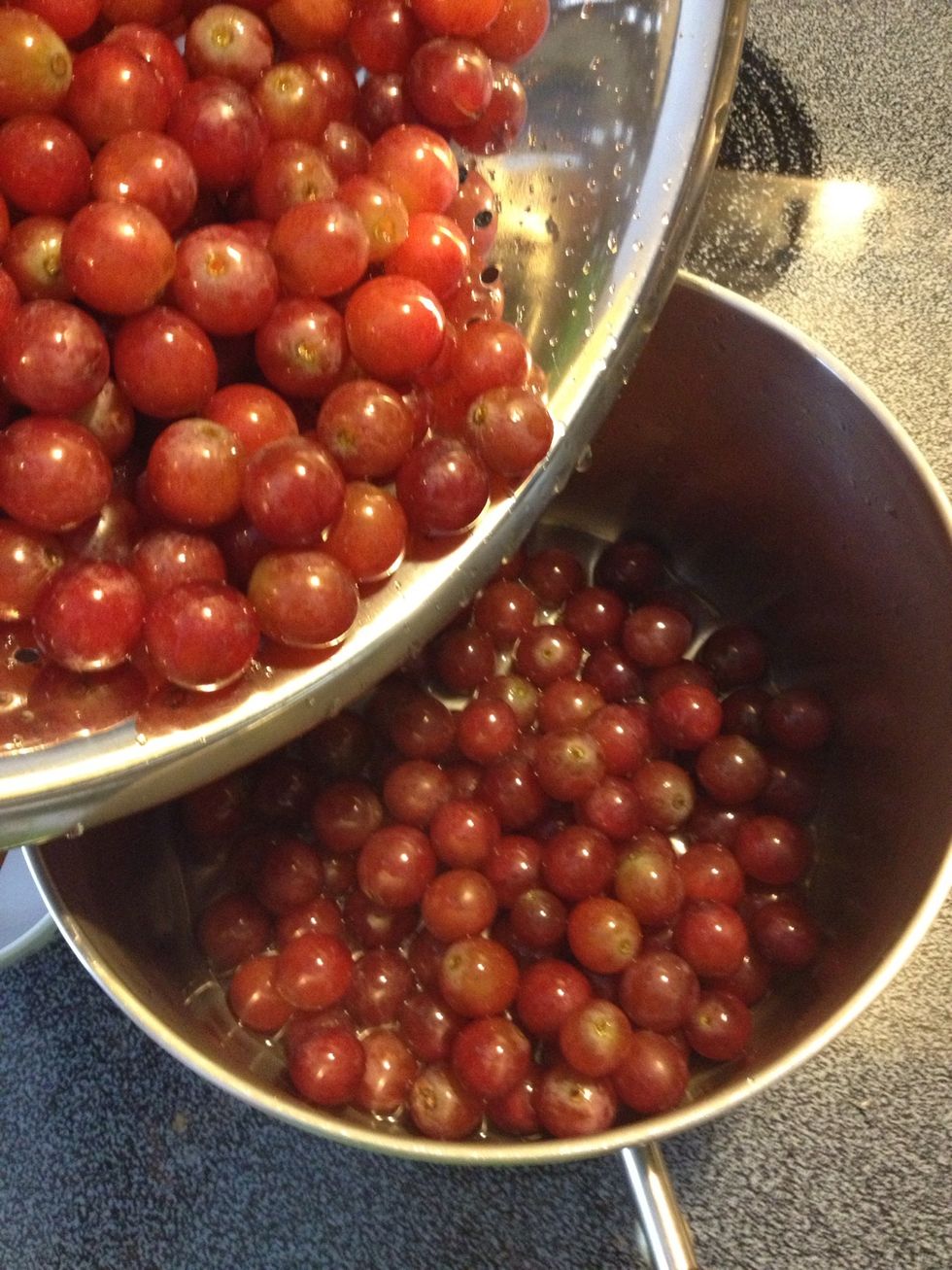 ..add your grapes.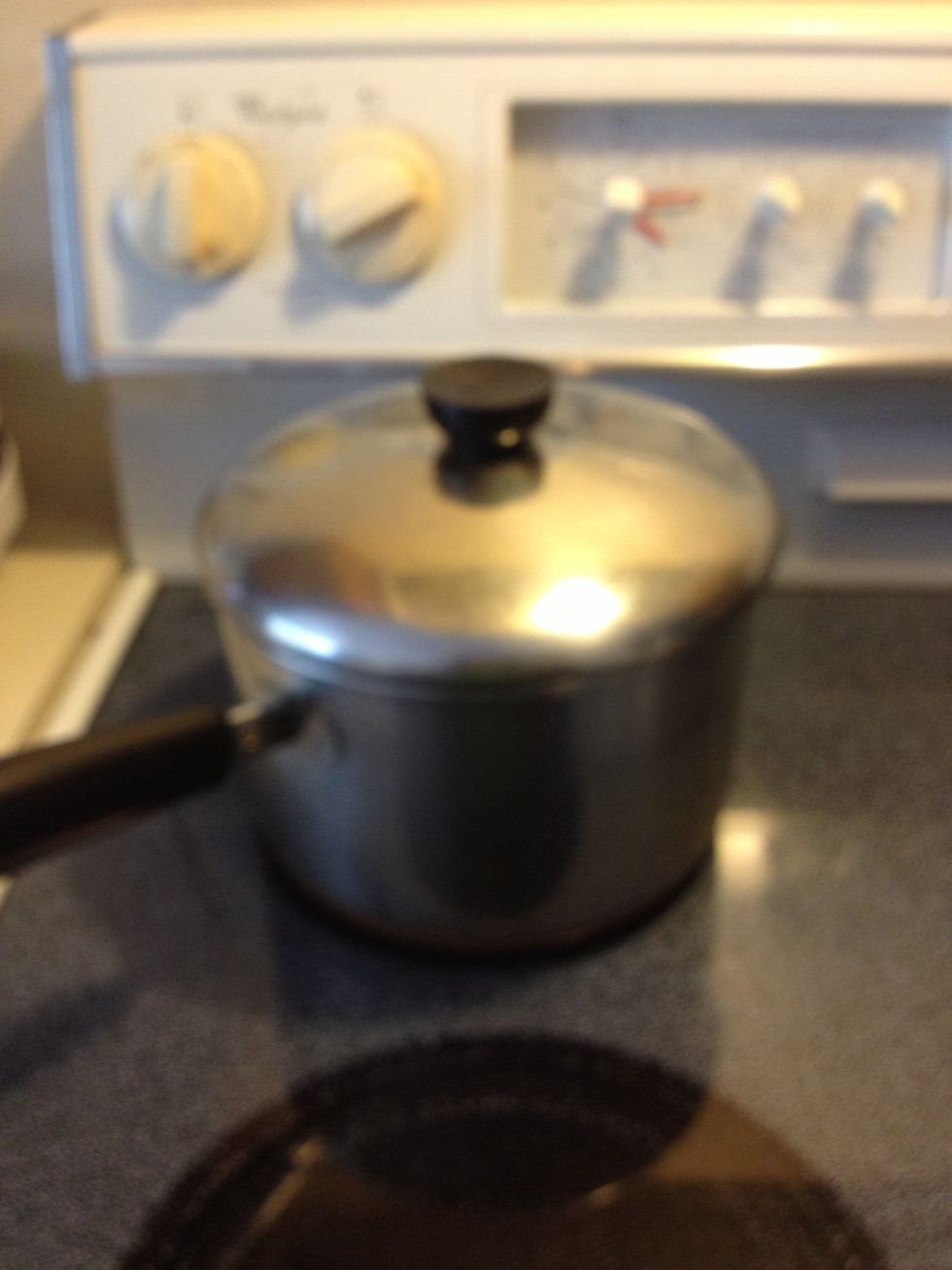 Cover and simmer for 7-10 mins.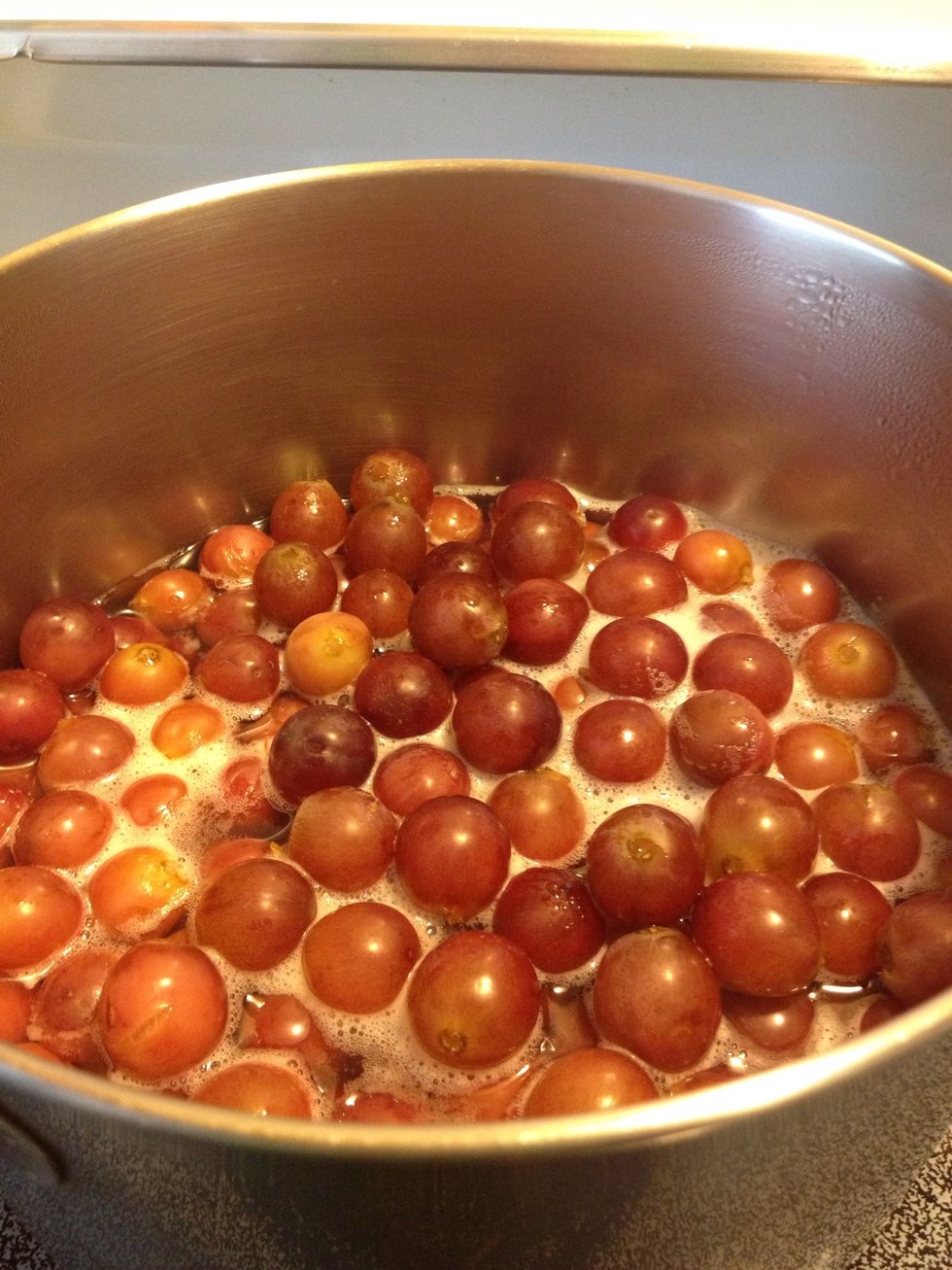 The water/juices from the grapes will increase the amount of water.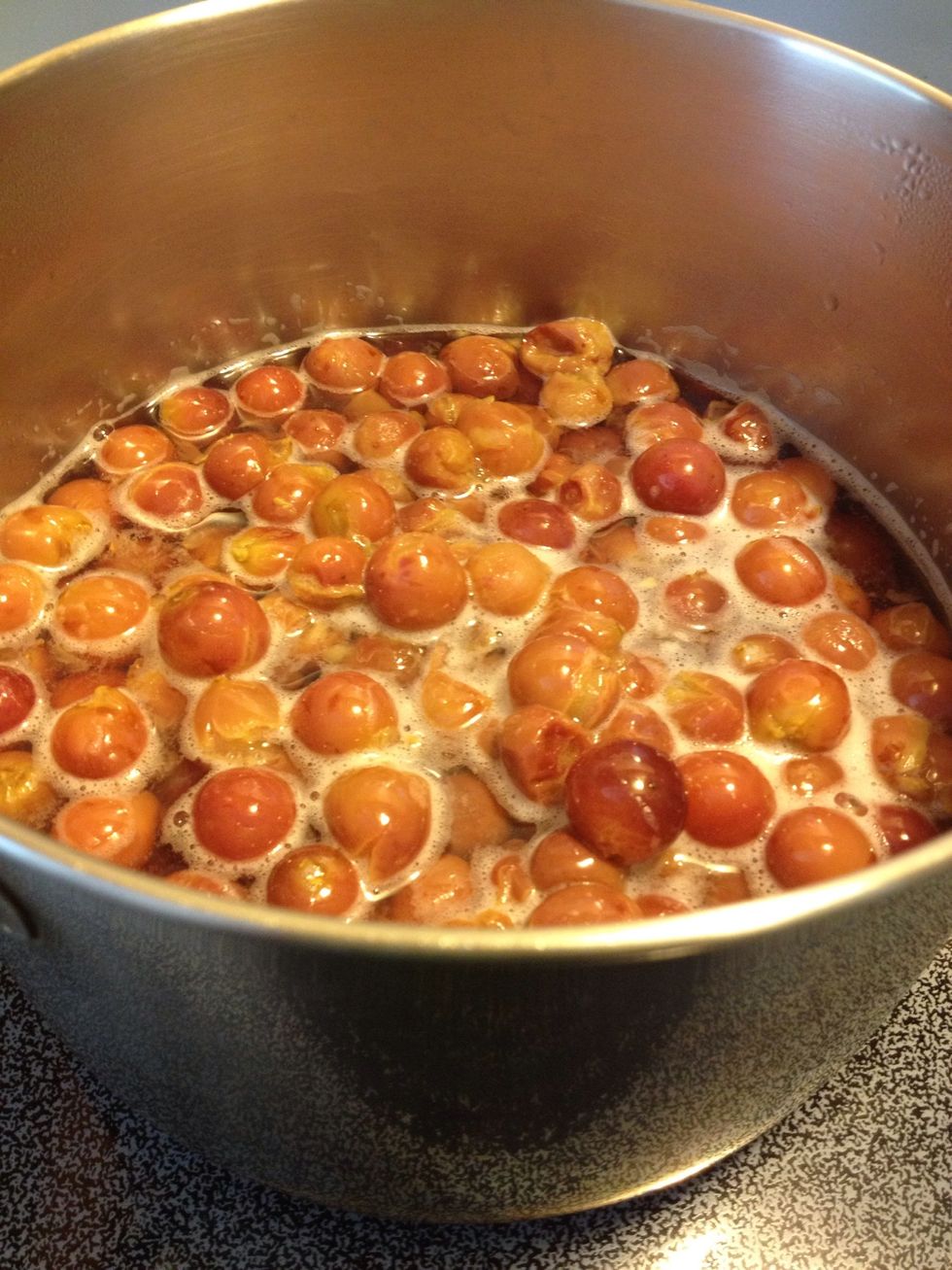 Using a spoon, stir so that the softened grapes at the bottom are now on top. Boil uncovered until water is considerably reduced.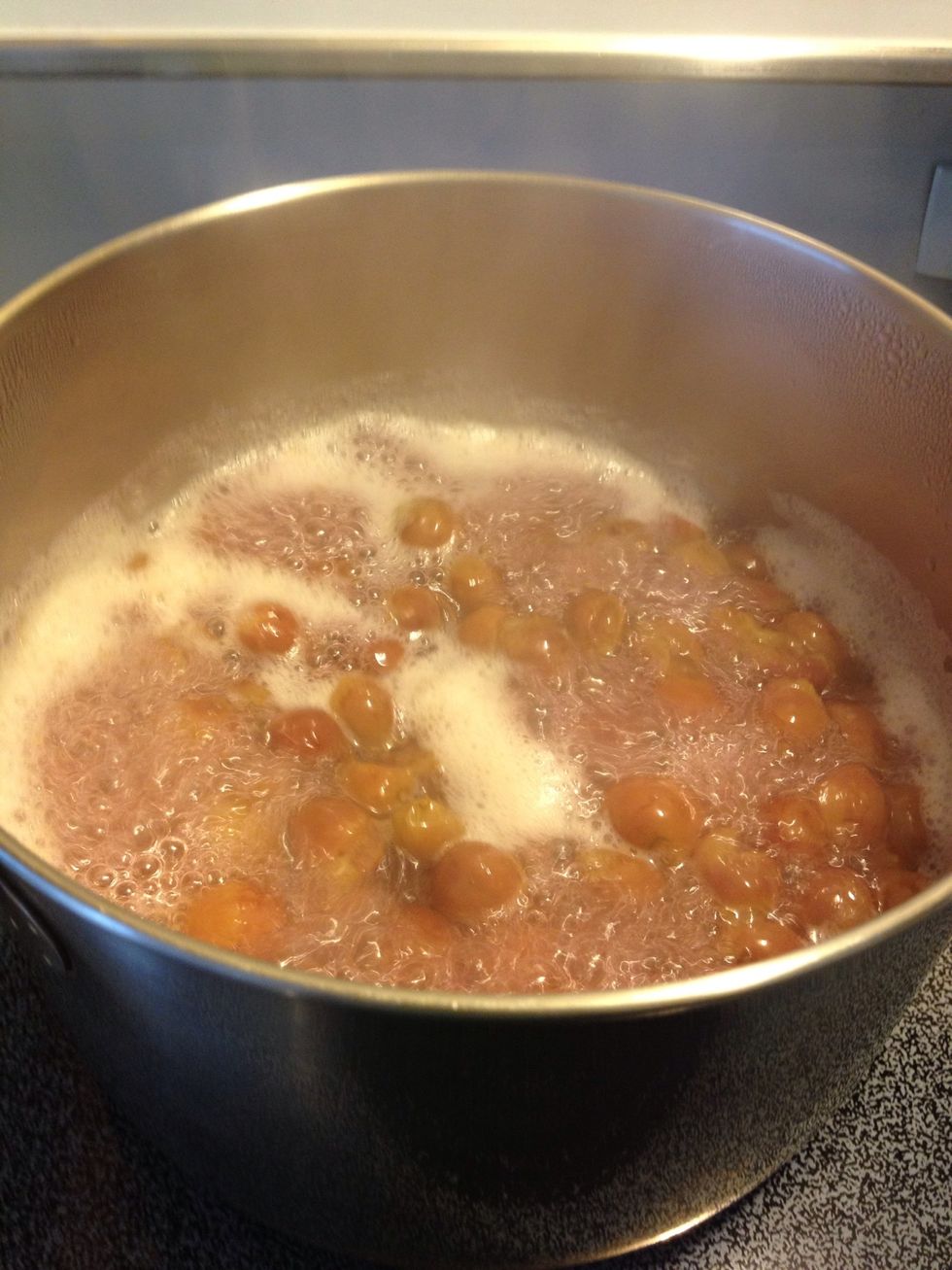 A LOT of water just from the grapes!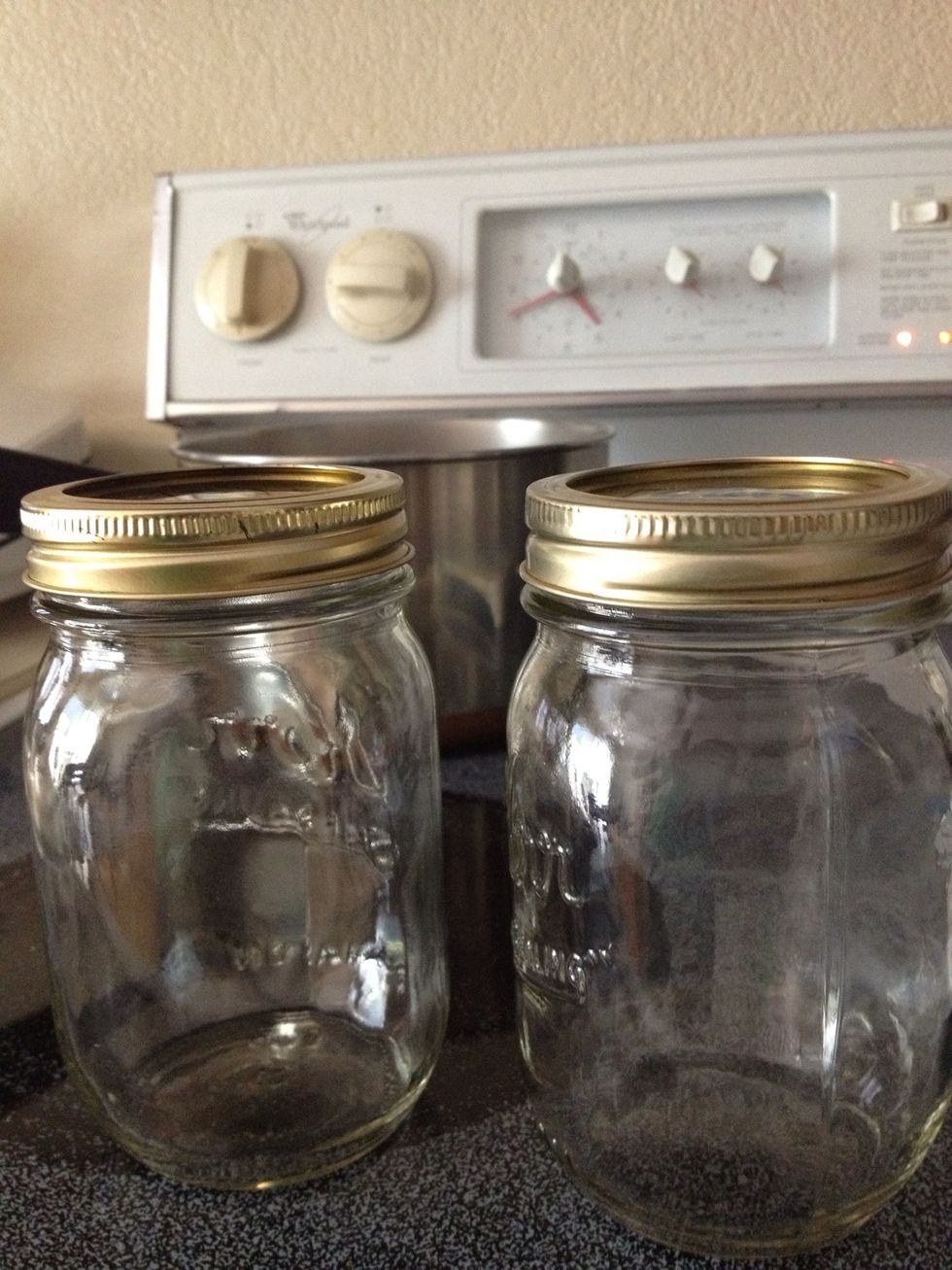 Meanwhile, prepare your jam jars.
The amount has reduced quite a bit.. Took about 20-25 mins.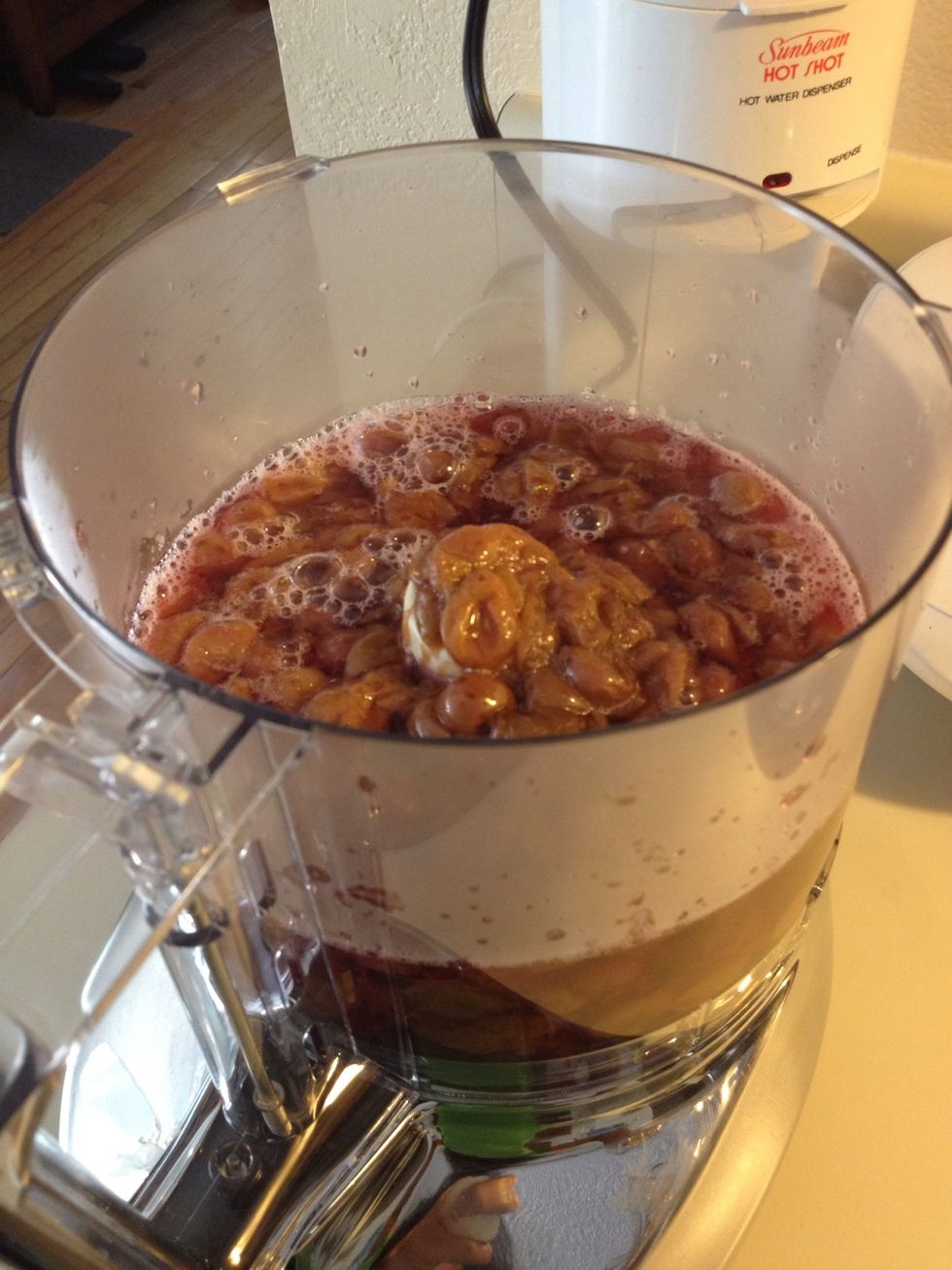 Blend into a puree if you want smooth texture. If you want chunky jam, skip to step 12.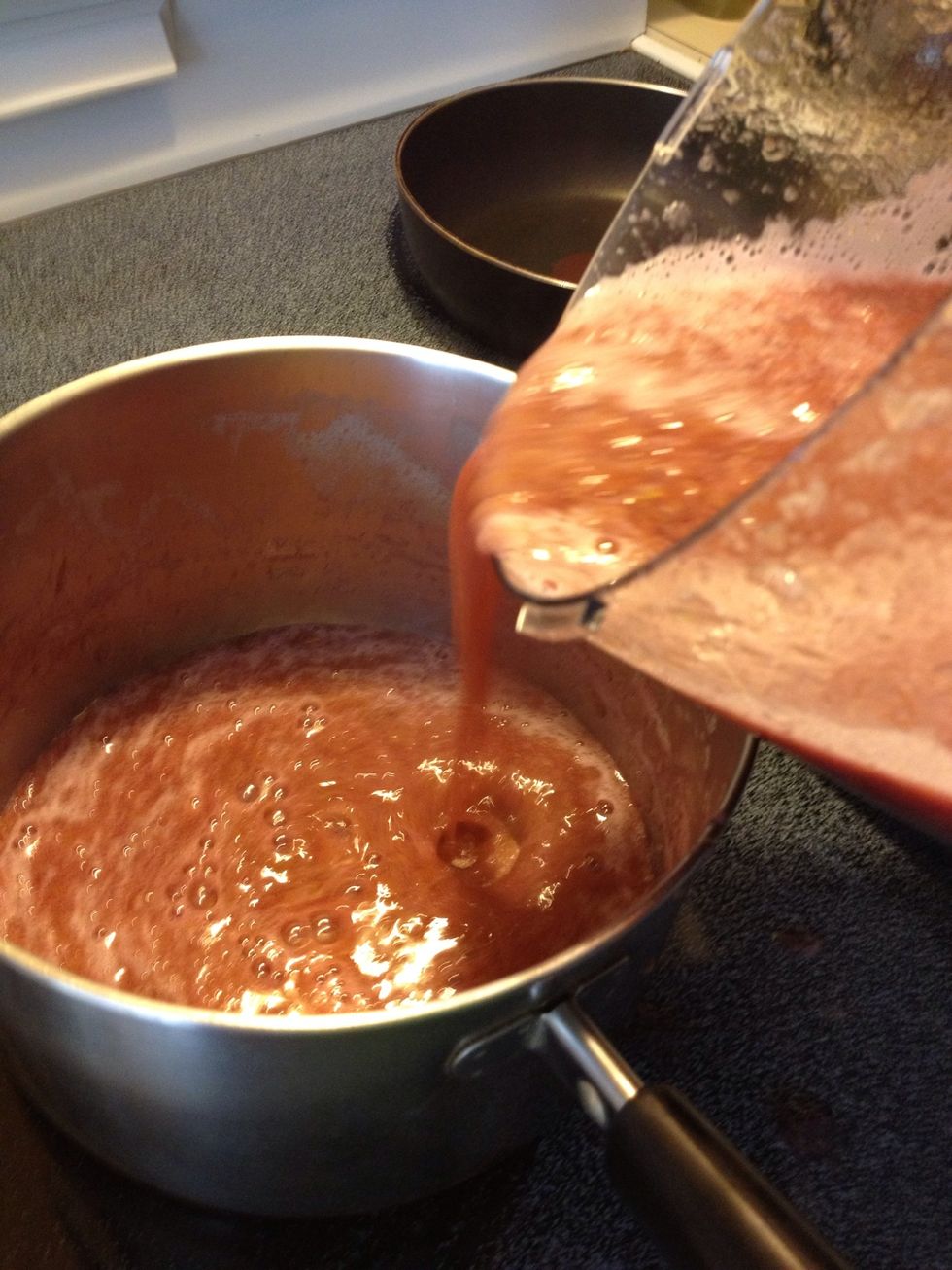 And pour back into the saucepan.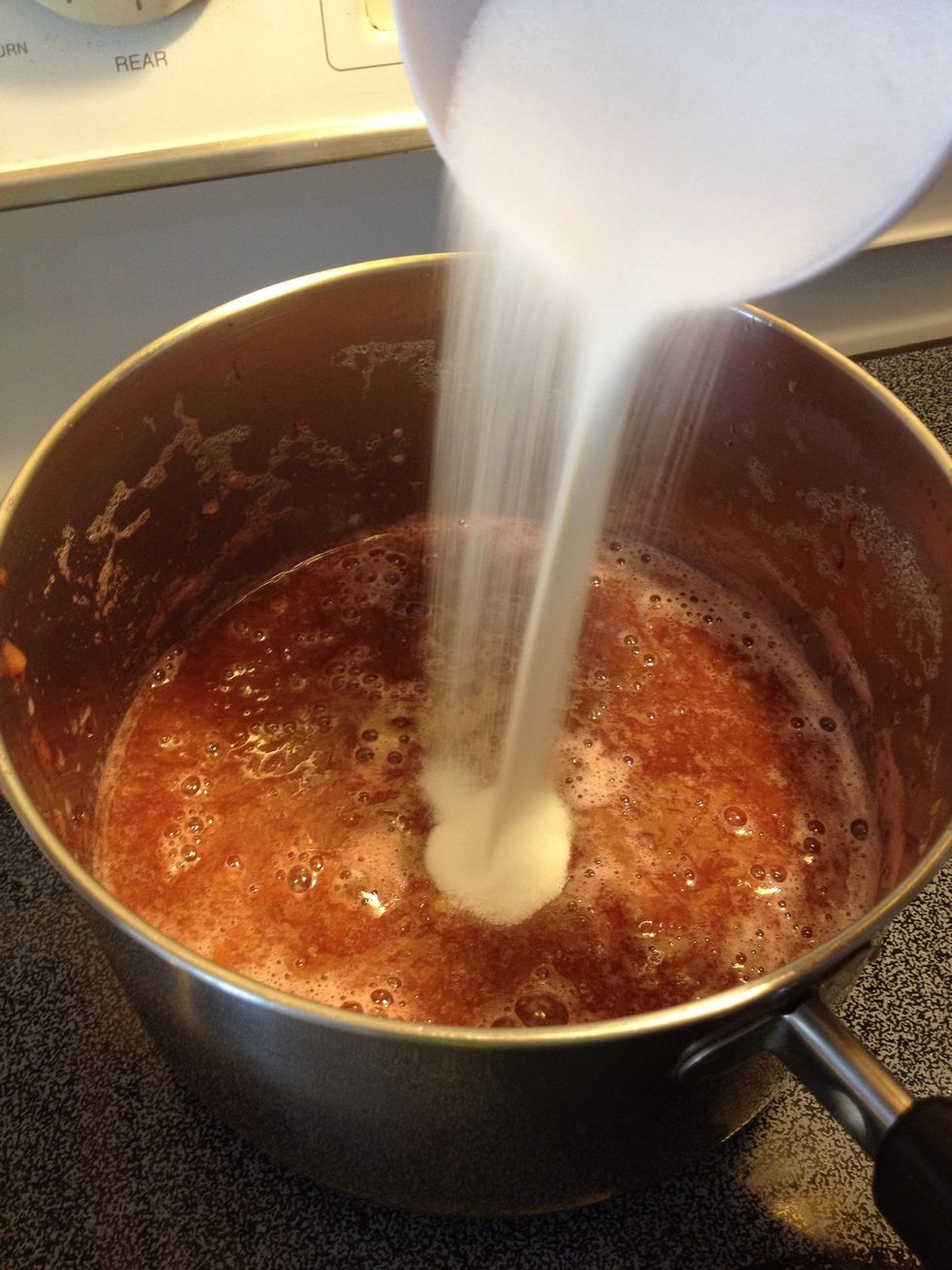 Add the sugar and salt, and simmer until thickened, stirring occasionally.
The jam-to-be will gradually begin to splutter & thicken after some time. The deep saucepan prevents a mess from all the spluttering.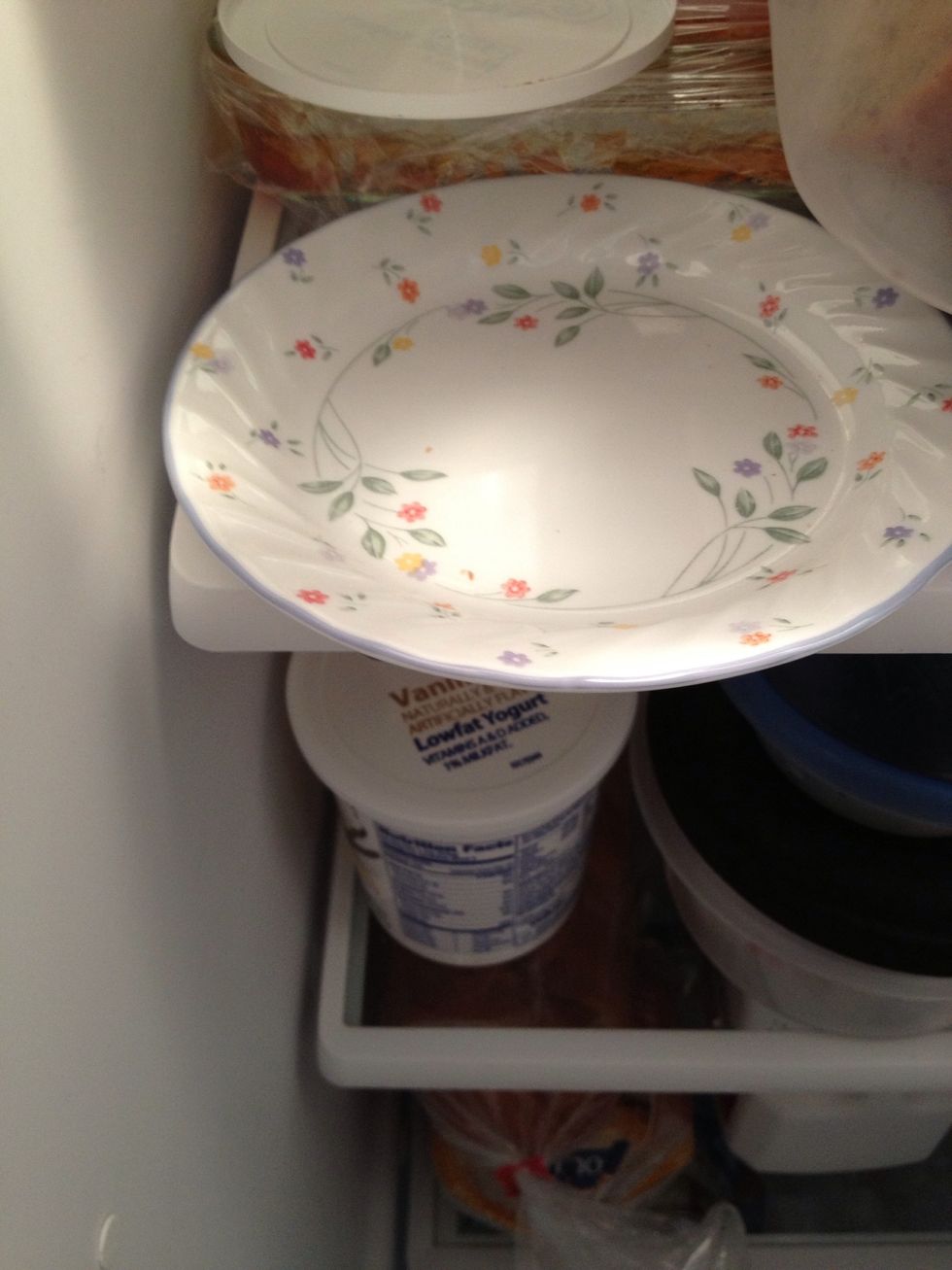 Place a plate in the refrigerator.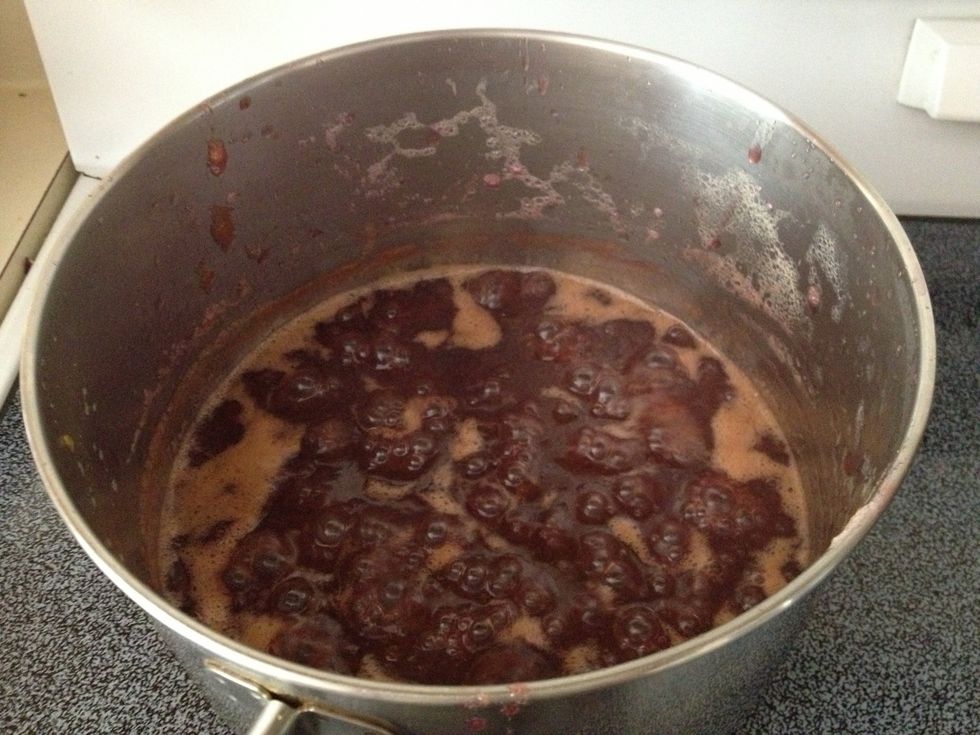 Stir frequently once it starts to get thicker to prevent sticking & burning.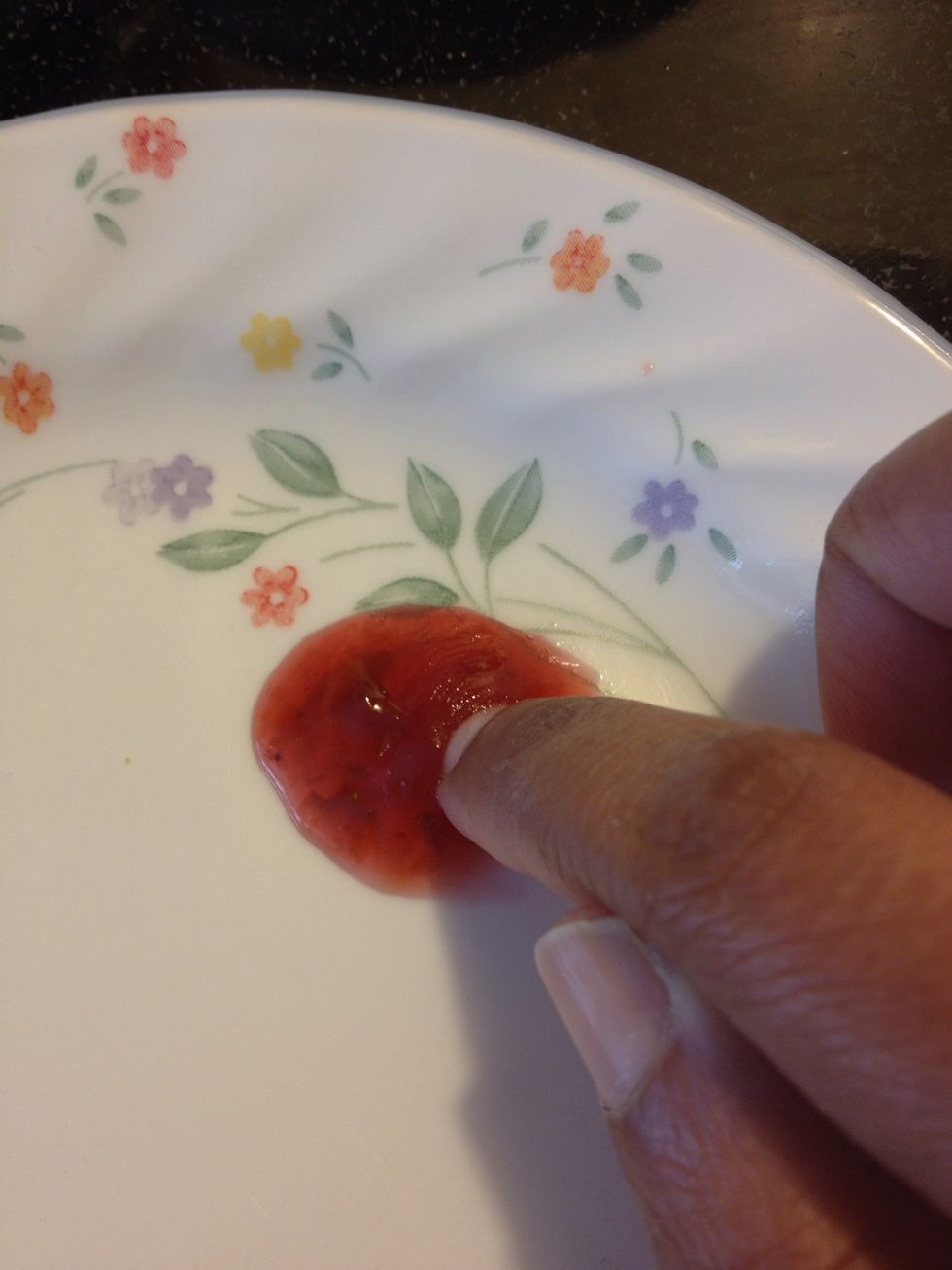 To test readiness, spoon a small amount on the chilled plate, and gently push the jam. If you see light creases, it's ready for jarring 😄. Remember, it will thicken further once cooled.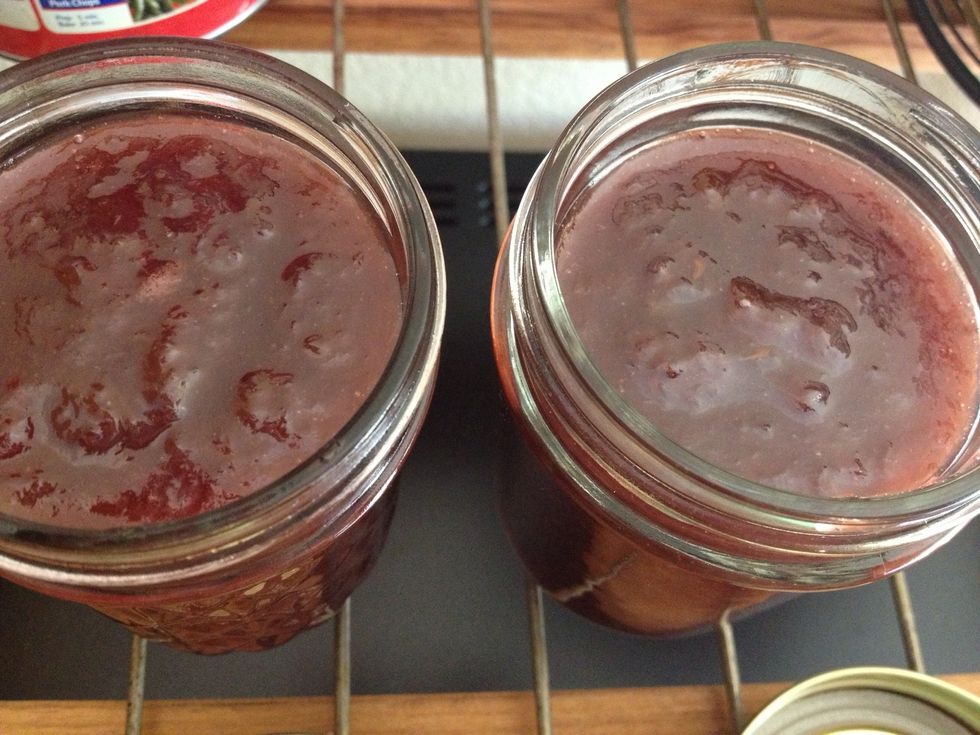 Pour the bubbling hot jam into jars, and don't even think of touching it with your fingers or tongue!!! Cool completely for several hours before closing with the lids.
Refrigerate after lidding. Tip: To enhance color, add food coloring along with sugar & salt (purple for black grapes; red for red grapes).
2.0lb Black or red grapes
1.0c Granulated sugar
0.0c Hot water
1.0pch Salt