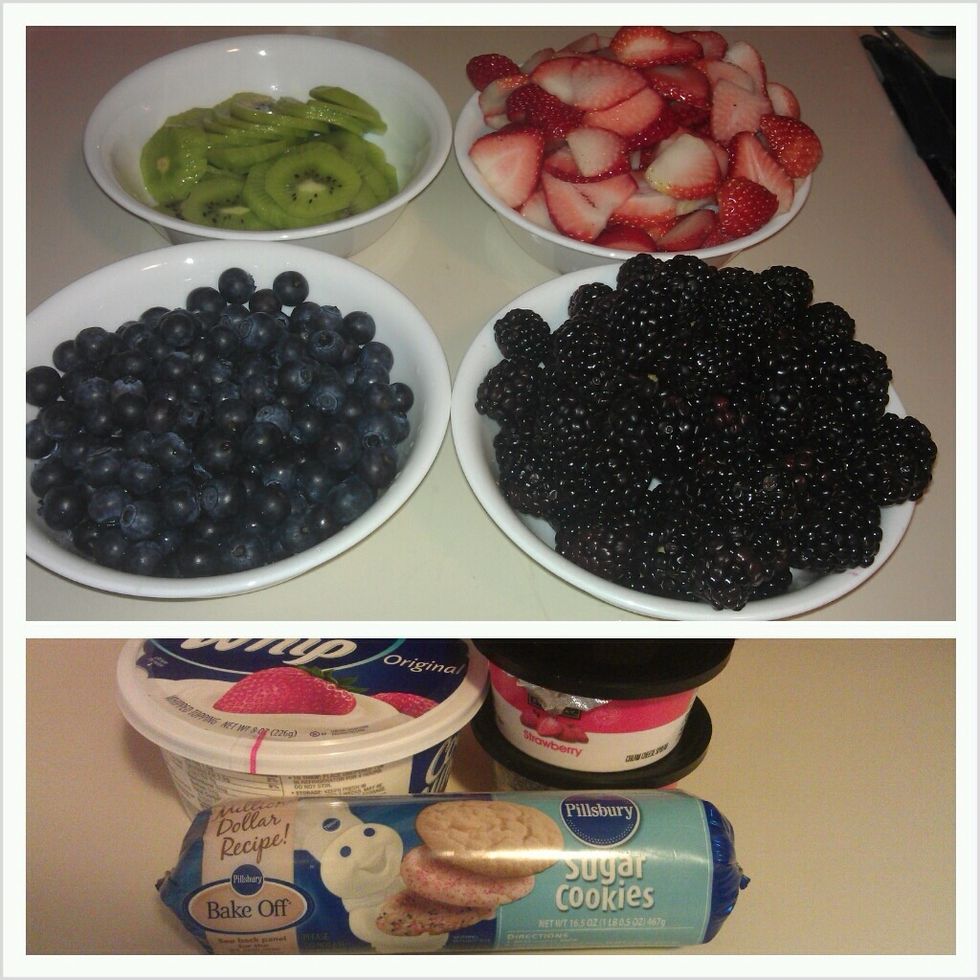 Makes sure to leave cookie dough, cream cheese and coolwhip out for at least 30 to soften. Wash and dry fruits really well. I am using strawberries, blueberries, blackberries and kiwi.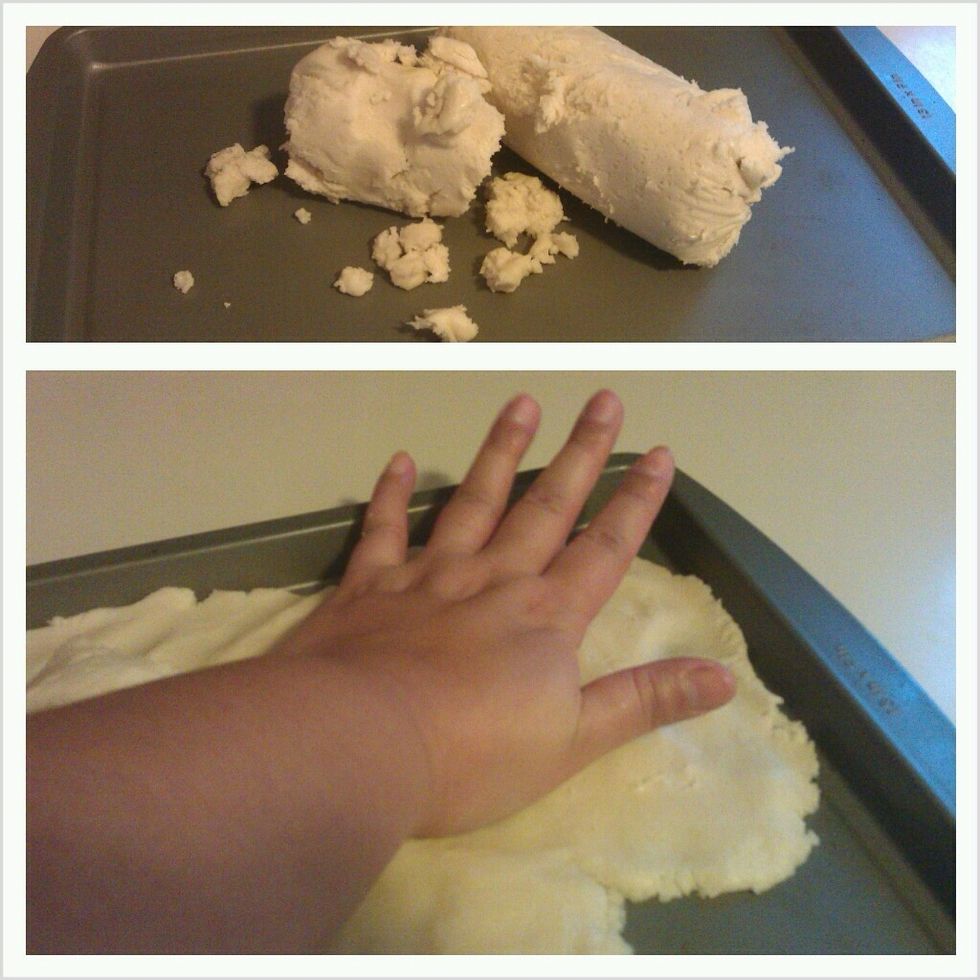 Using the palm of your hand, evenly spread the dough to completely cover the cookie sheet ( mine was a 9x12 I think).
Full coverage.
While the cookie crust is baking, use an electric mixer to mix the cream cheese until smooth.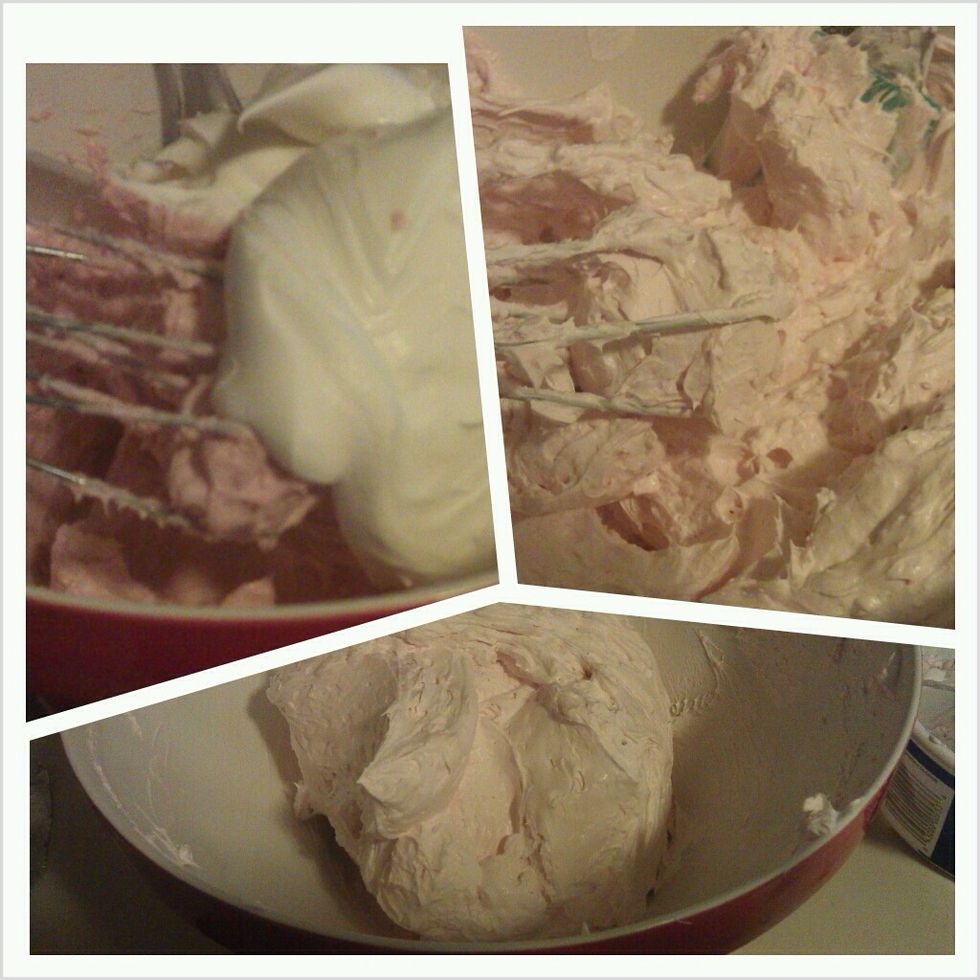 Once smooth, mix in coolwhip until it is well blended. Put in fridge until ready to use.
Don't forget to take your cookie crust out of the oven! It should be golden but still slightly soft. It will continue to cook on the sheet. Let the crust cool completely before adding cream cheese.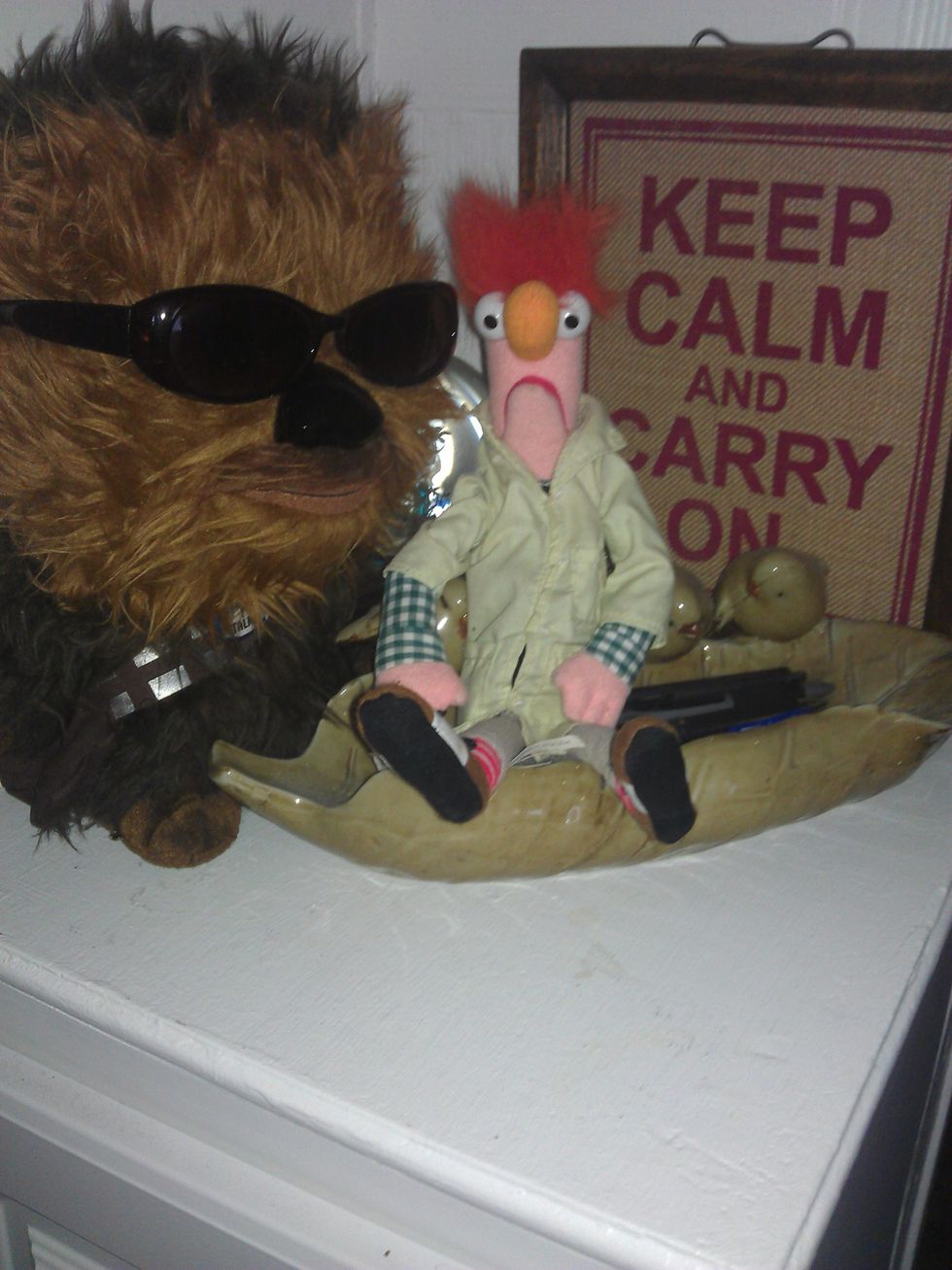 Just chilling.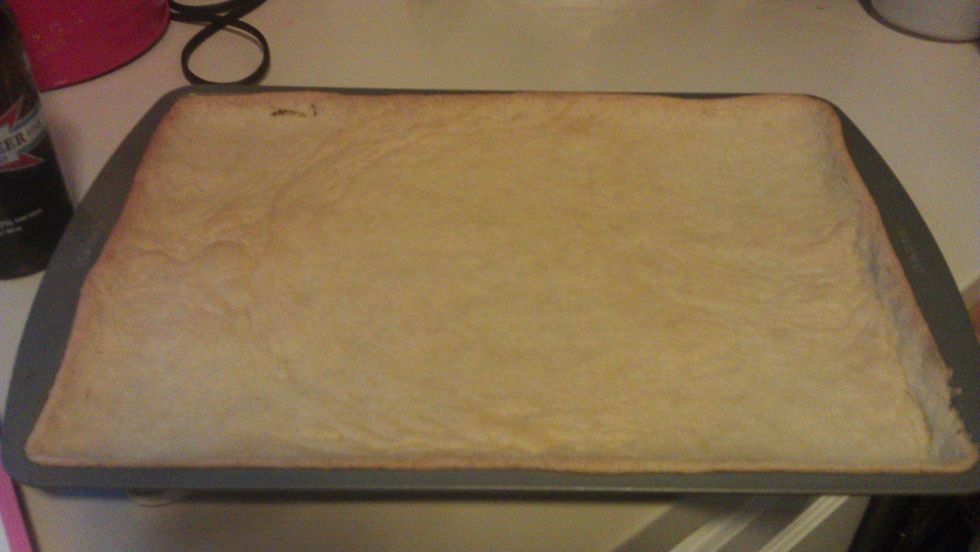 Just chilling.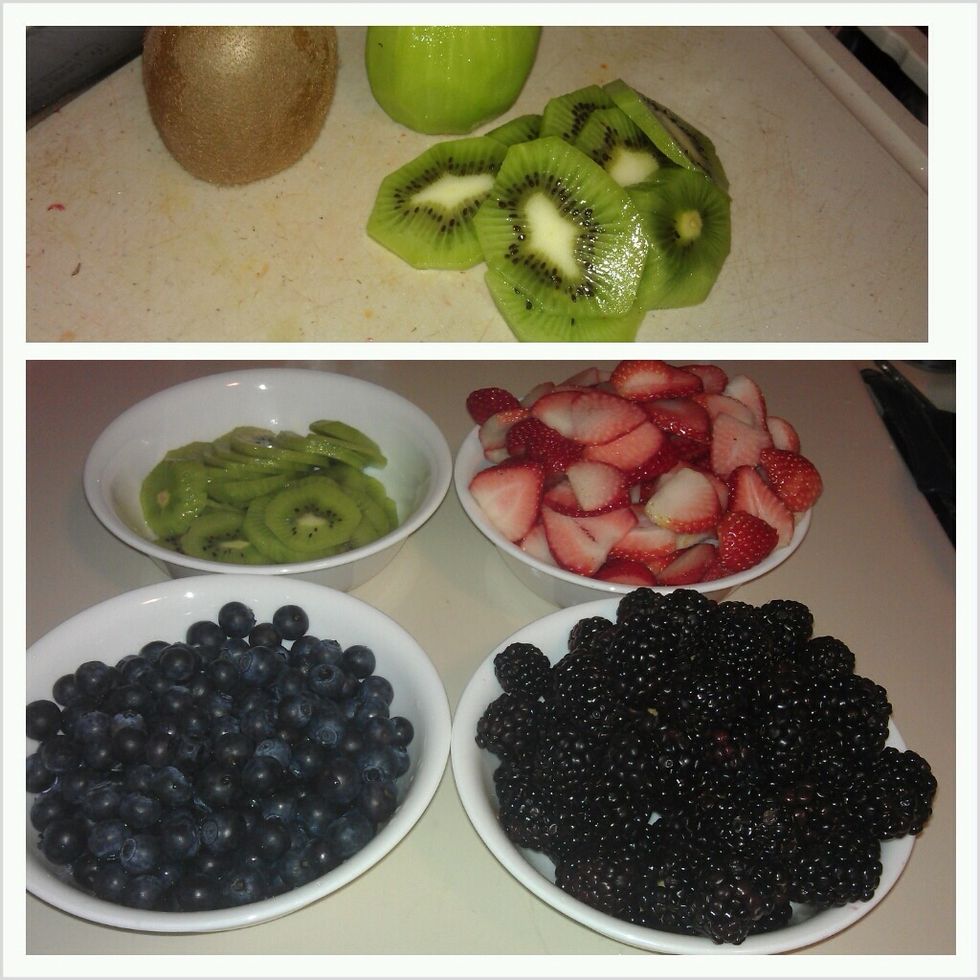 While everything is cooling/chilling, prepare your fruit.
This is how I like to slice strawberries: slice off the top, line them up and KAPOW!
Once the cookie crust is cool, evenly spread the whipped cream cheese across the crust.
Add your fruit. Add a lot. Add a little. Make a work of beauty or just toss it in and call it a day. It's YOUR canvas.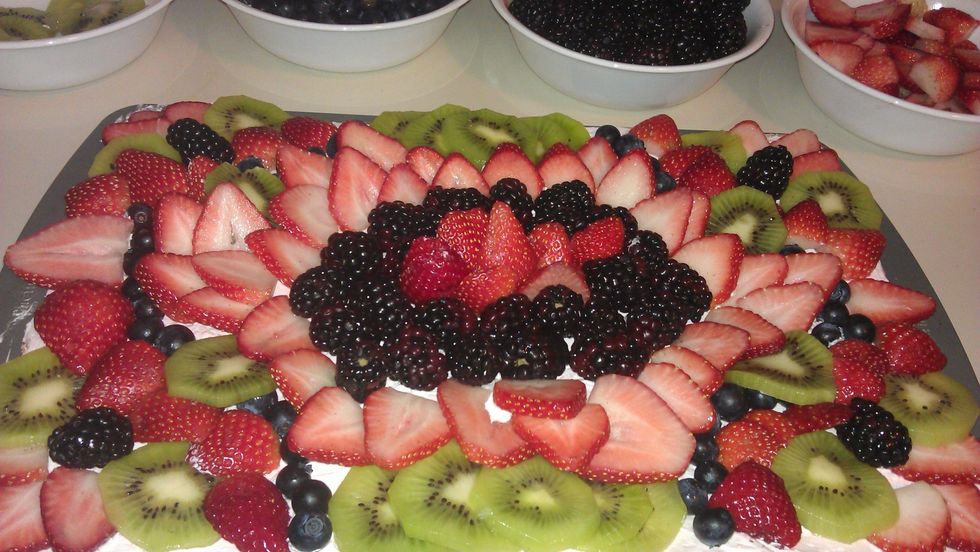 And here is the finish product. So easy, so yummy, soooooo going in my tummy!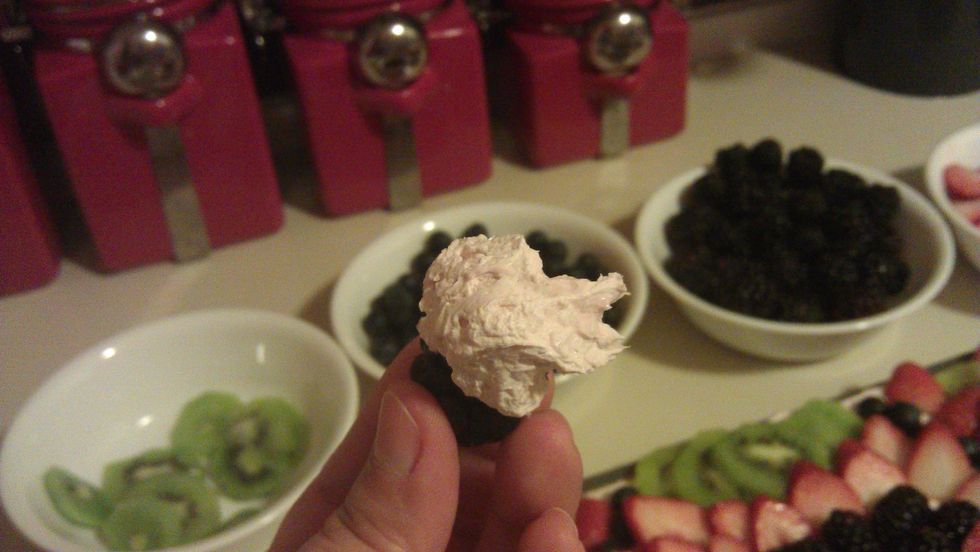 If you have left over whipped cream cheese, you can use as fruit dip. The gift that keeps on giving :0)
1.0 Sugar cookie dough.
1.0 Coolwhip.
2.0 Cream cheese-strawberry
Fruit-whatever you like.