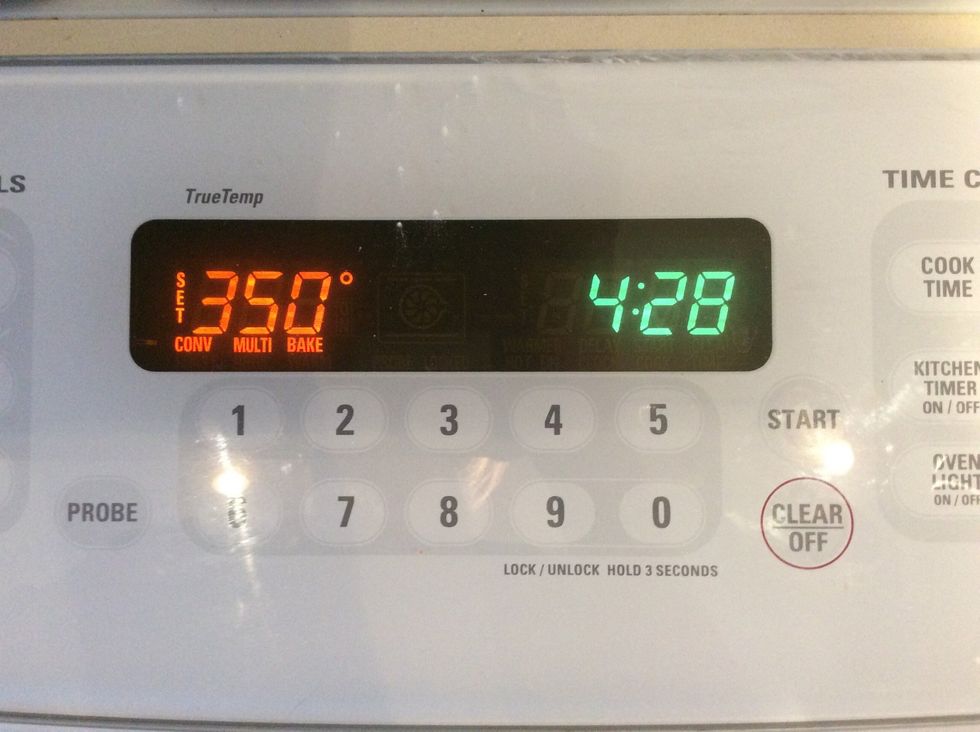 Set the oven for 350°F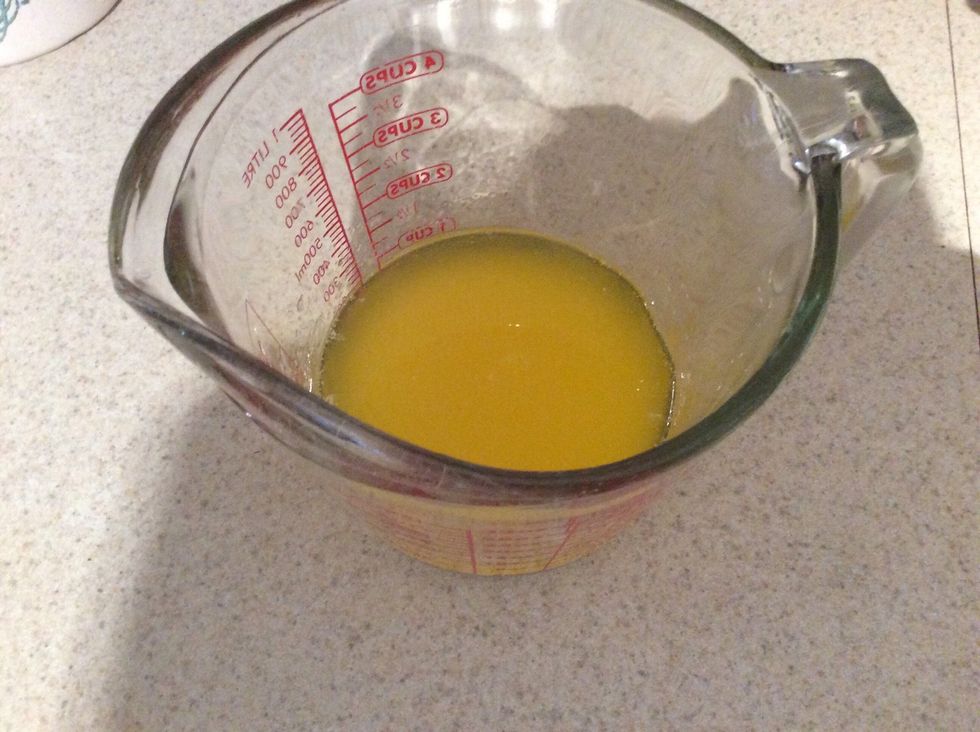 Then melt 1 cup of butter (two sticks)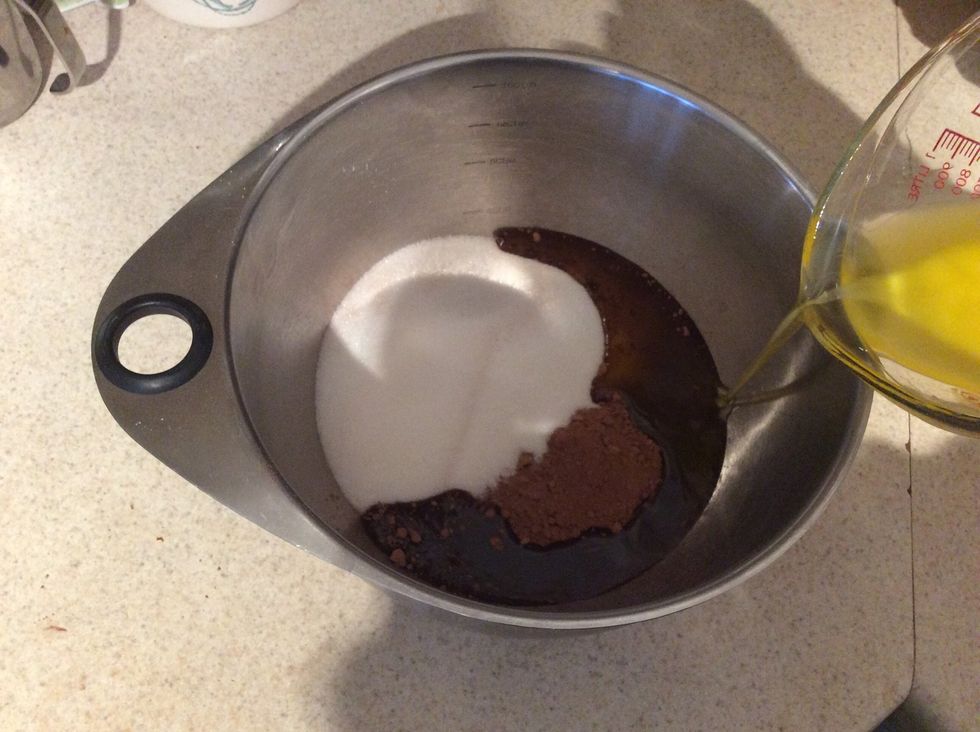 Add melted butter to a mixing bowl with 2 cups of sugar and one cup of unsweetened cocoa powder.
Then mix together till fully combined.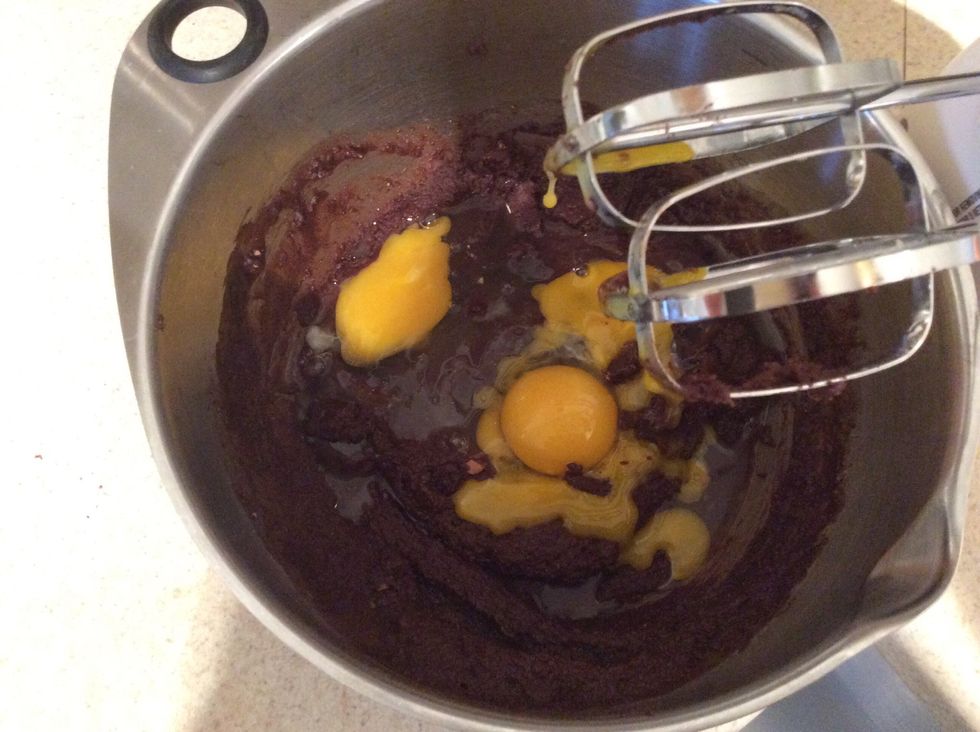 Then beat in four eggs.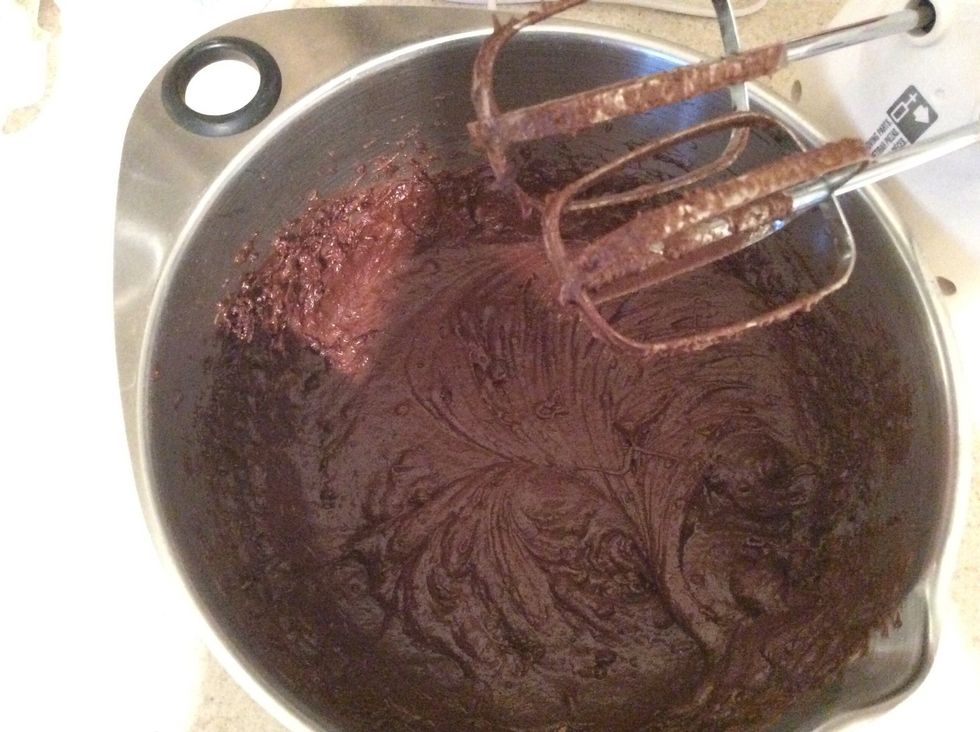 The end product should look something like this.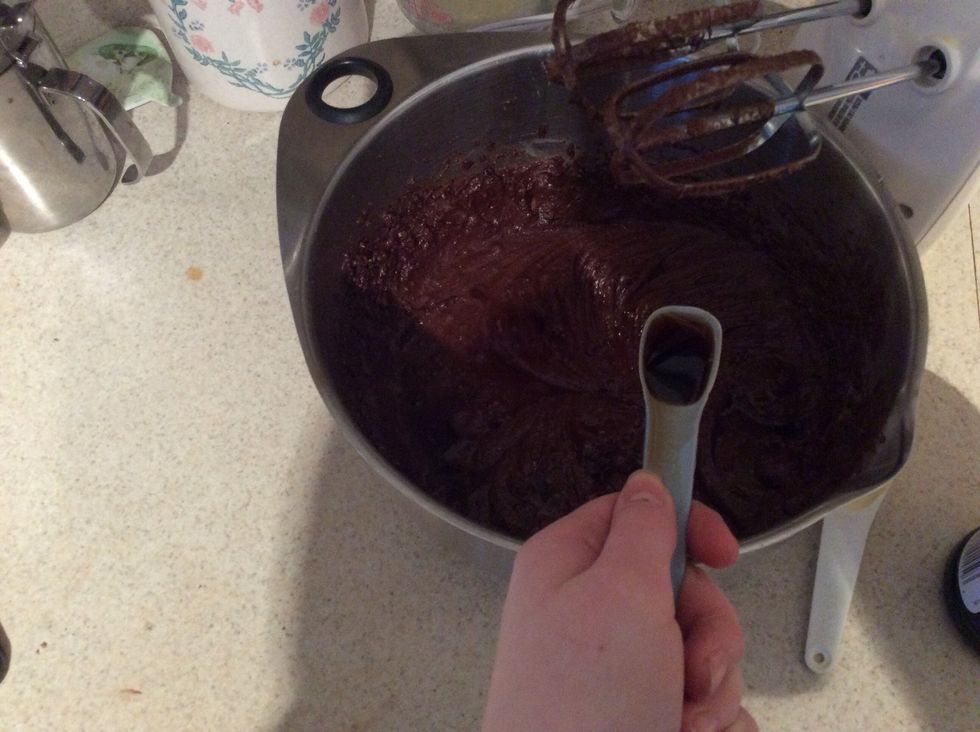 Then add 4 teaspoons of vanilla extract. (Equivalent to 1 tablespoon and 1 teaspoon of vanilla extract)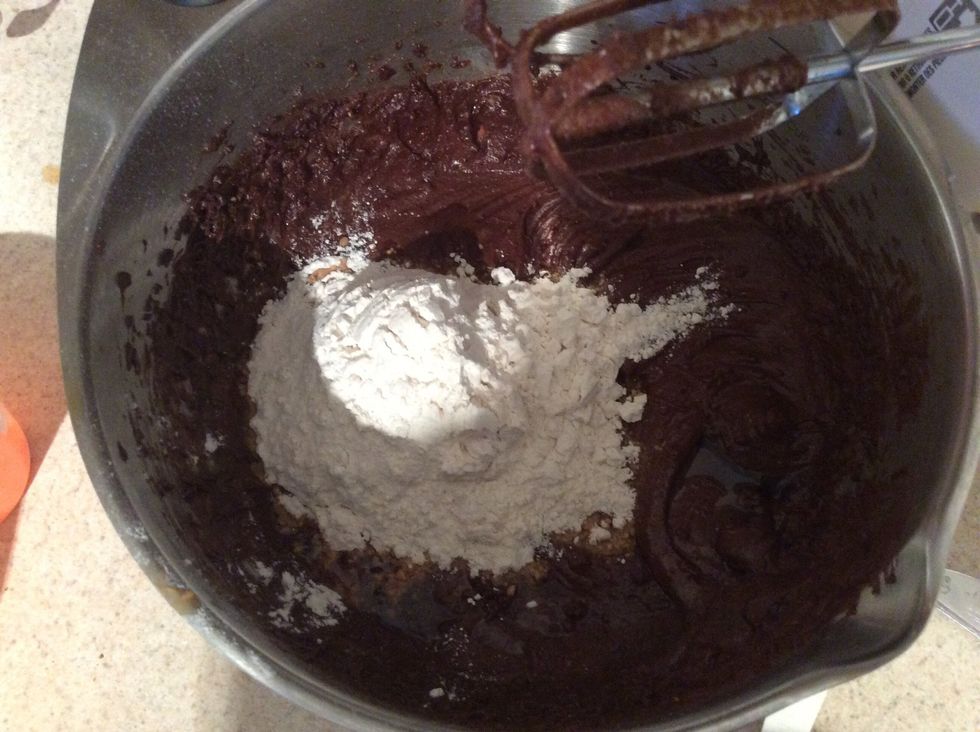 Add in one cup of flour.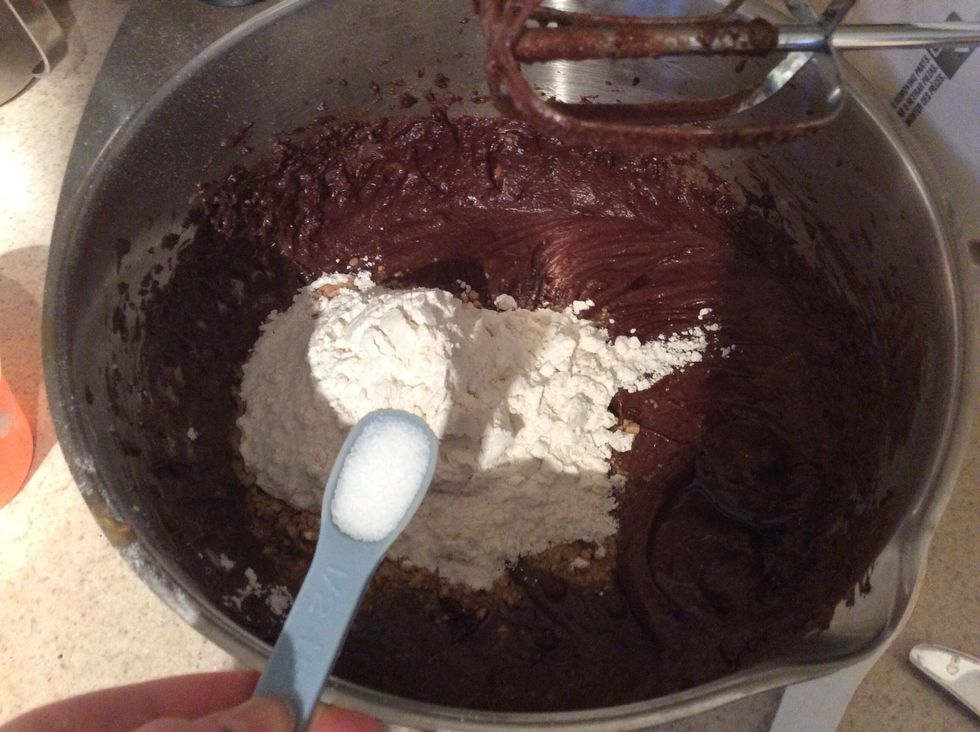 And 1/2 a teaspoon of salt. Then beat them all together until fully mixed.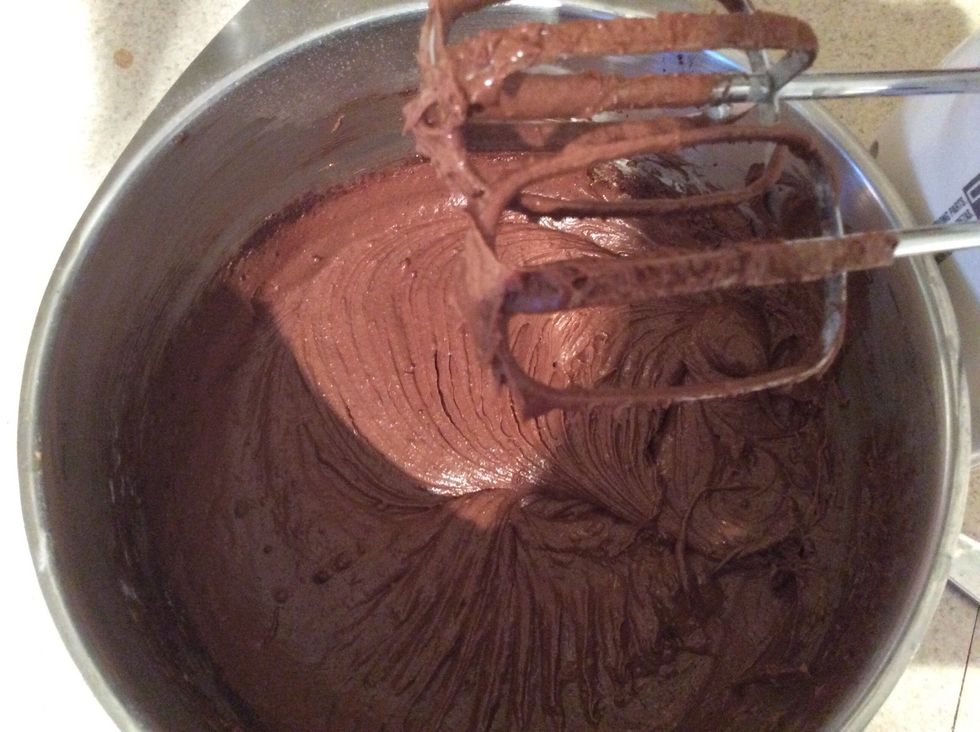 The batter should end up looking like this.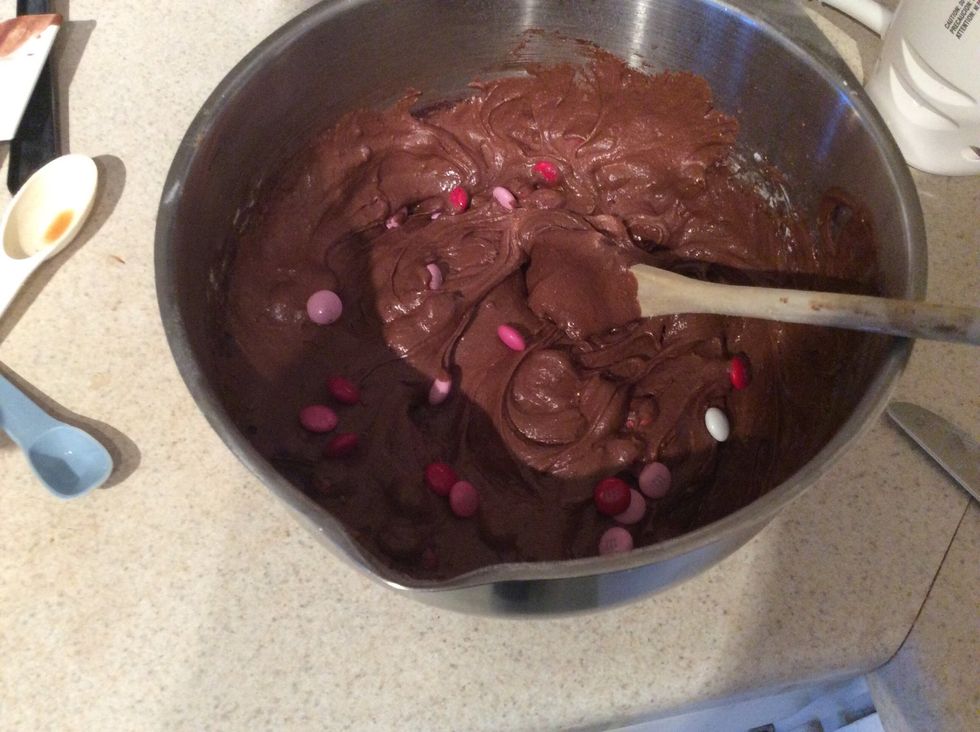 Then mix in a little more than a couple of M&Ms. (this is a great way to make them seasonal:)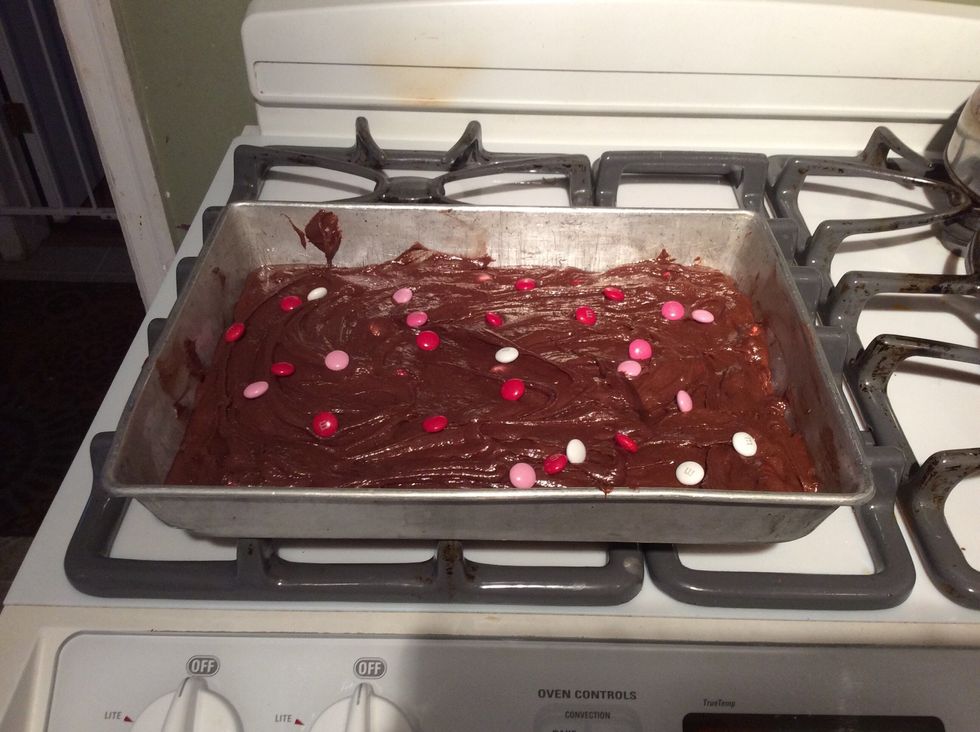 Then evenly distribute the batter 9 x 13 pan.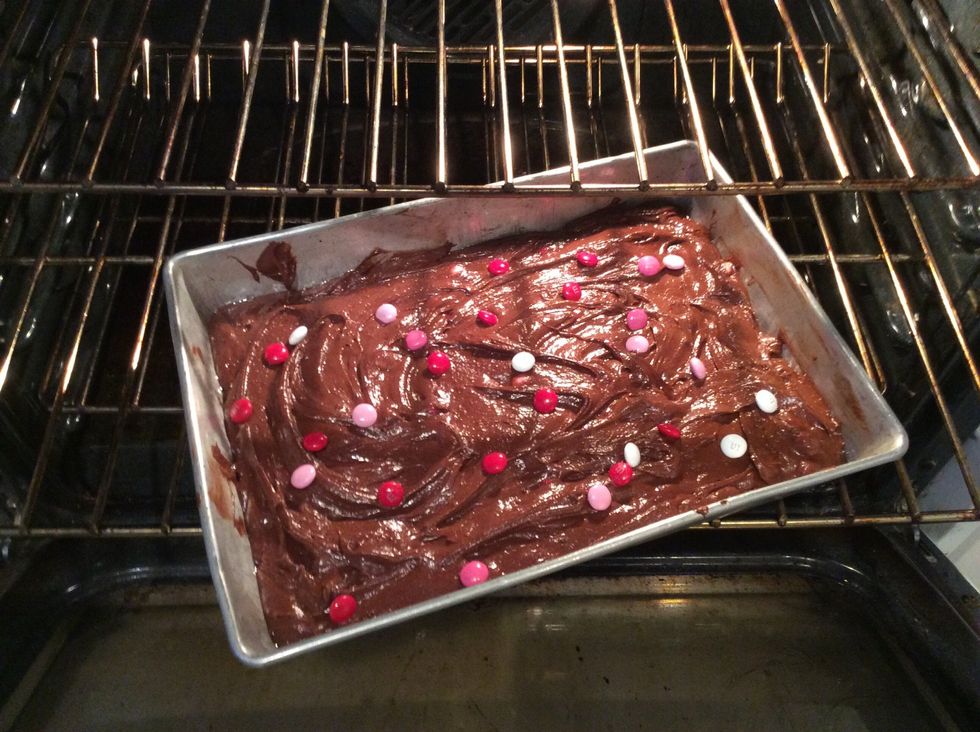 Then put it in the oven to bake for 25-30 mins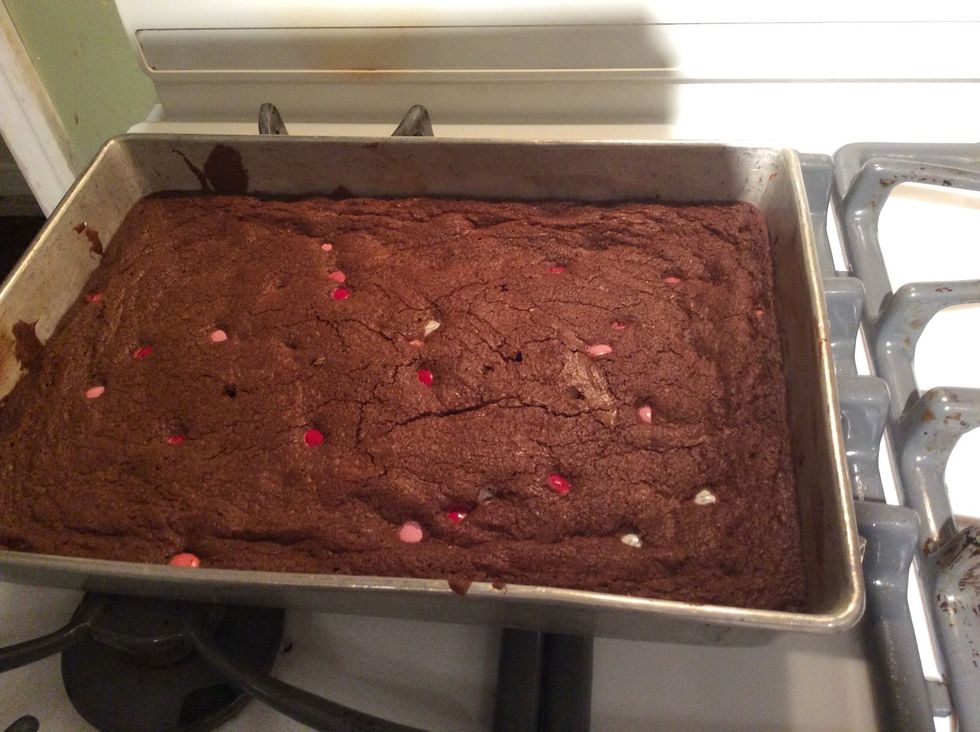 Then let cool for 10 minutes and enjoy!
1.0c Of melted butter
1.0c Of unsweetened cocoa powder
2.0c Of sugar
4.0 Eggs
4.0tsp Vanilla extract
1.0c Of flour
1/2tsp Of salt