Set your oven to its lowest setting. Mine is 60.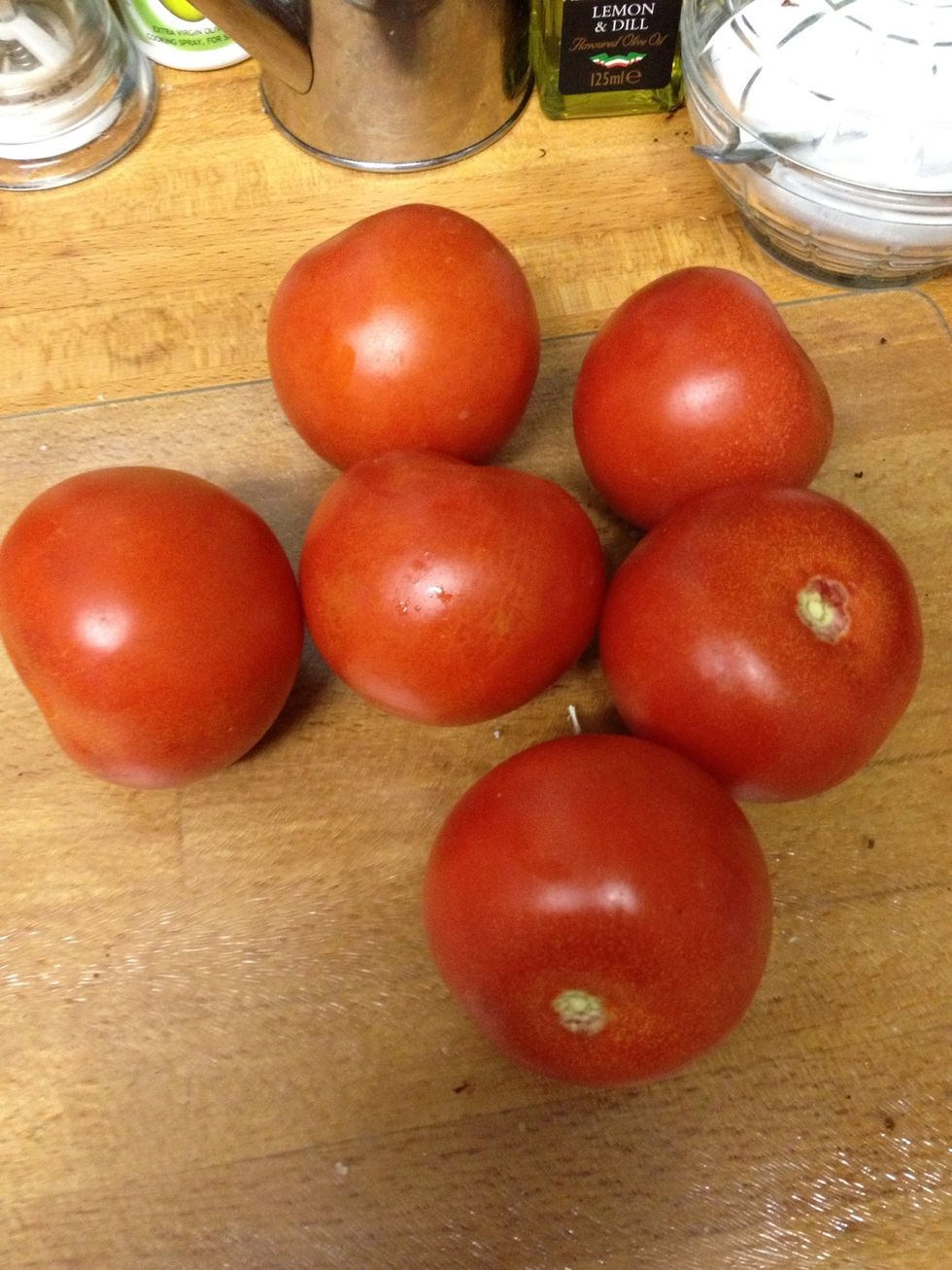 Grab your tomatoes. On the vine are good but any will do.
Cut in half and remove the stalk bit.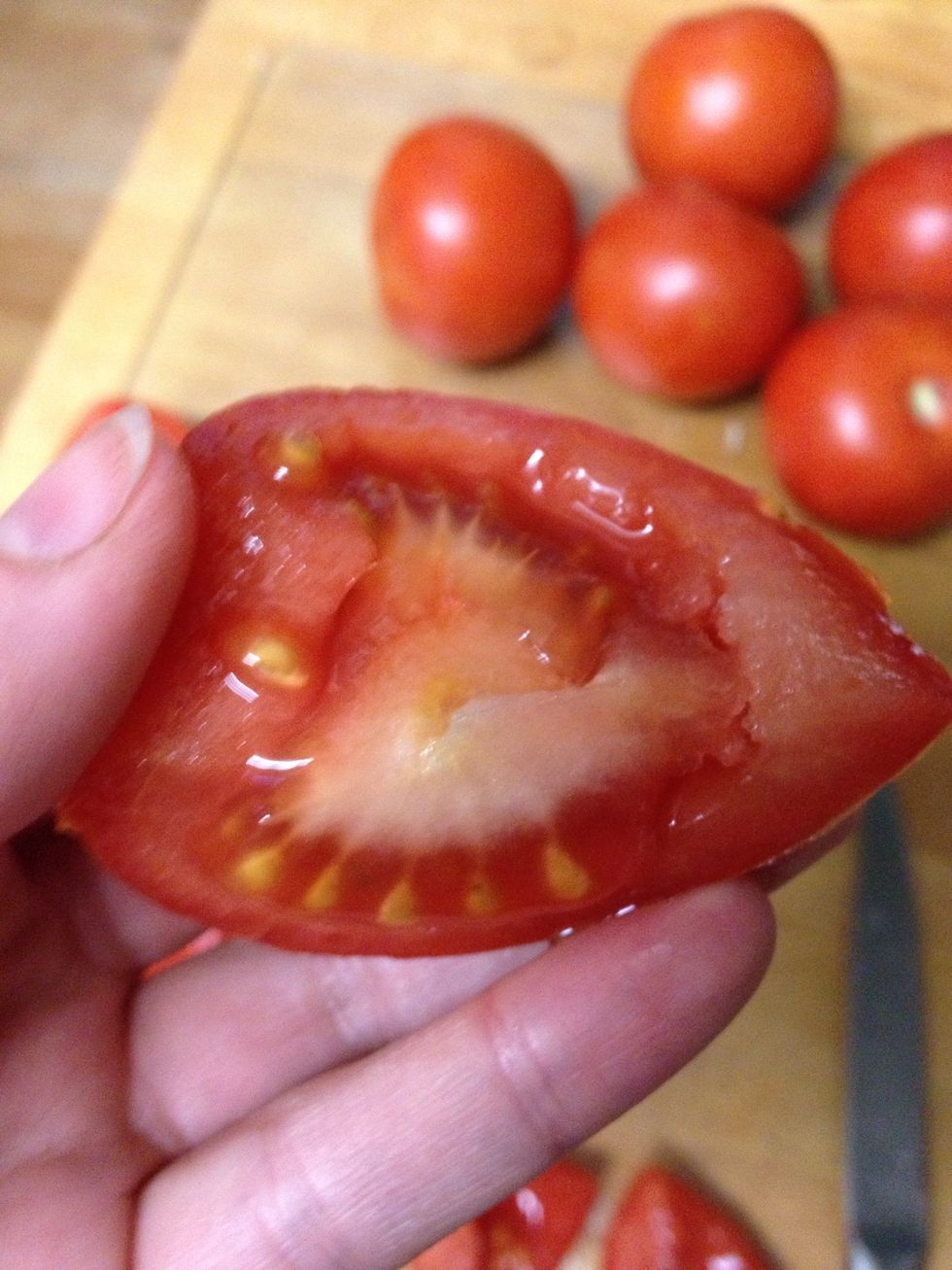 Removing seeds as you go.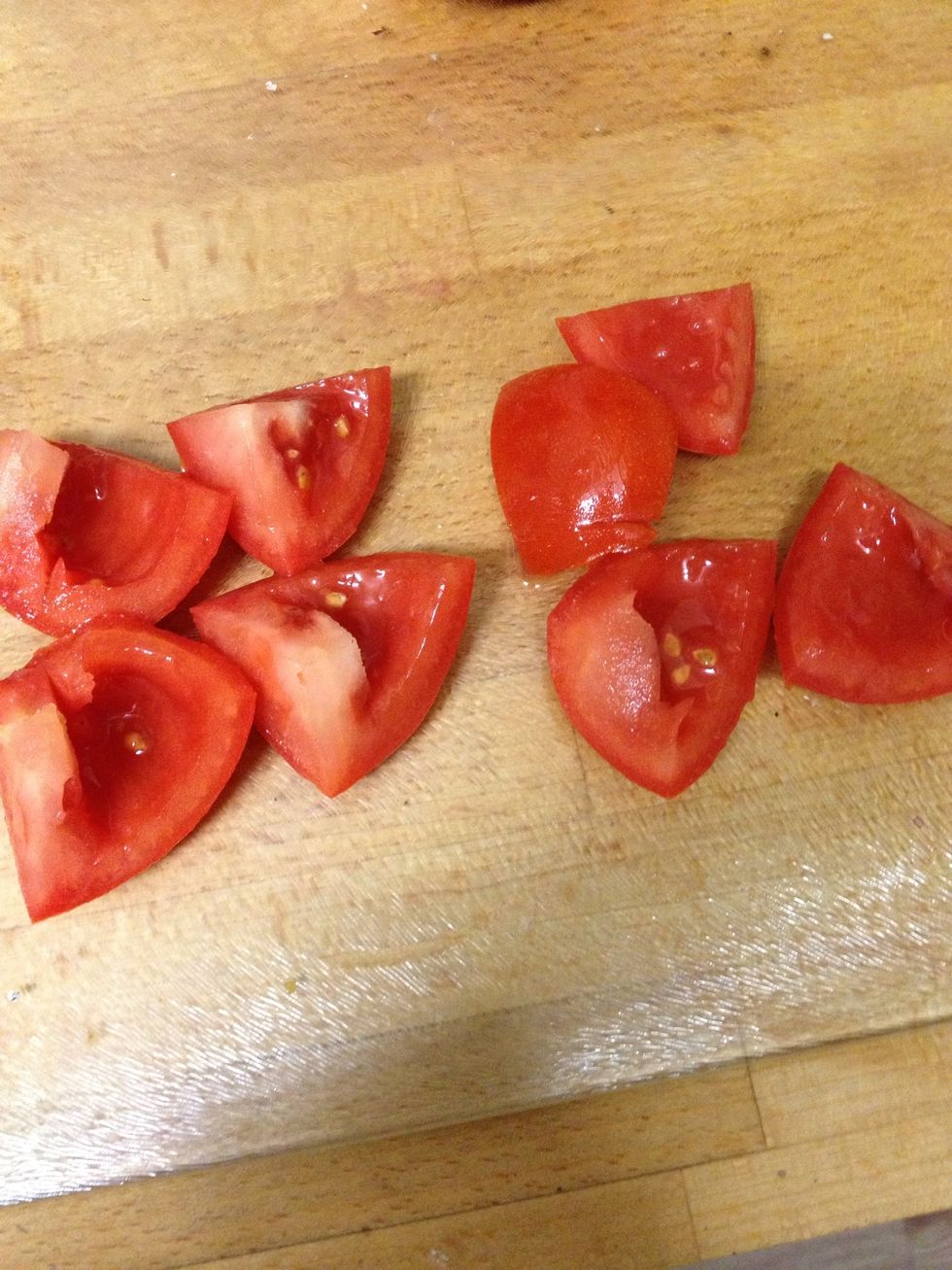 Cut in quarters...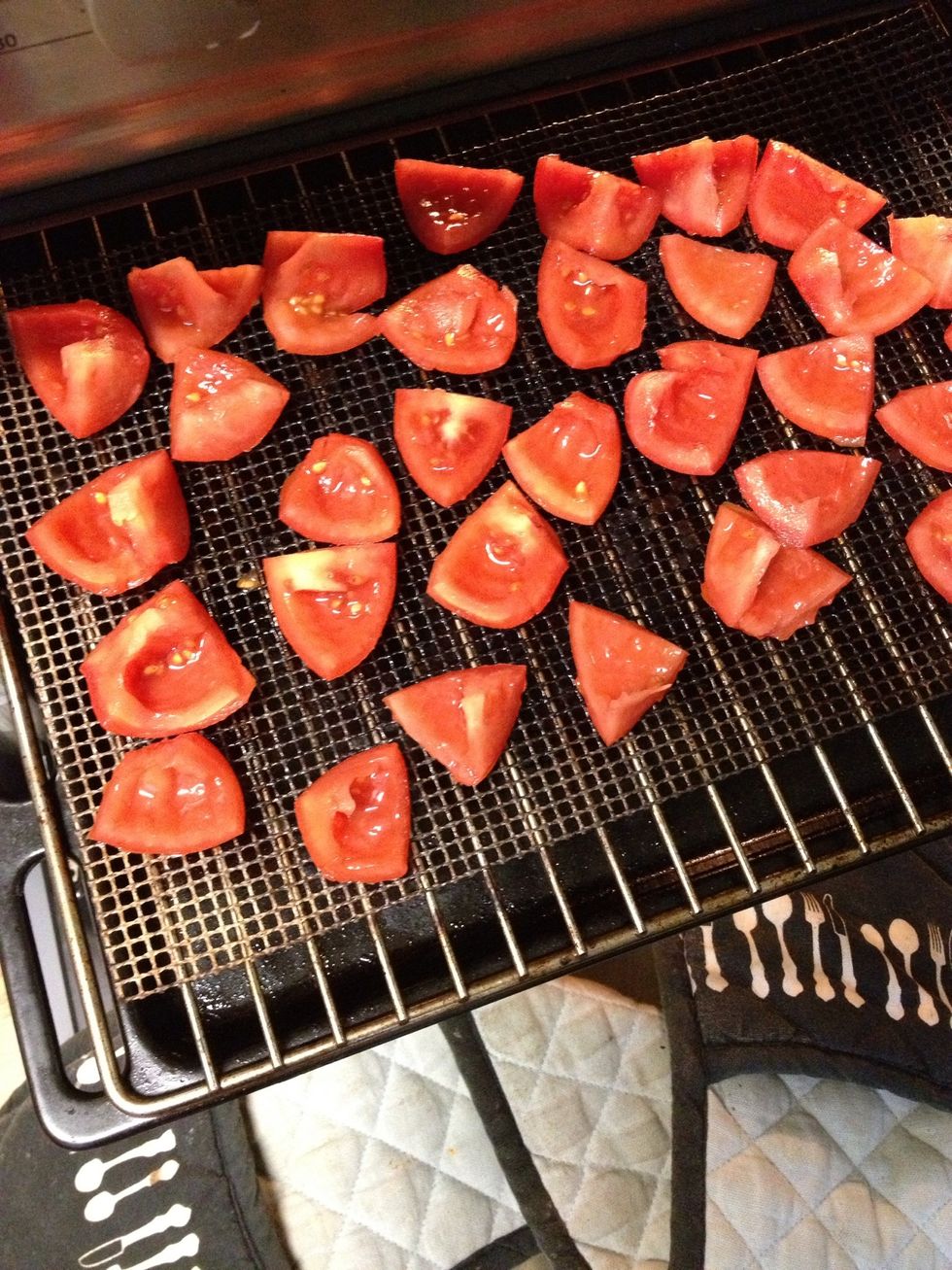 Place on your baking tray or cooling tray and put in the oven. The drying out should take about 10-15 hours at that heat.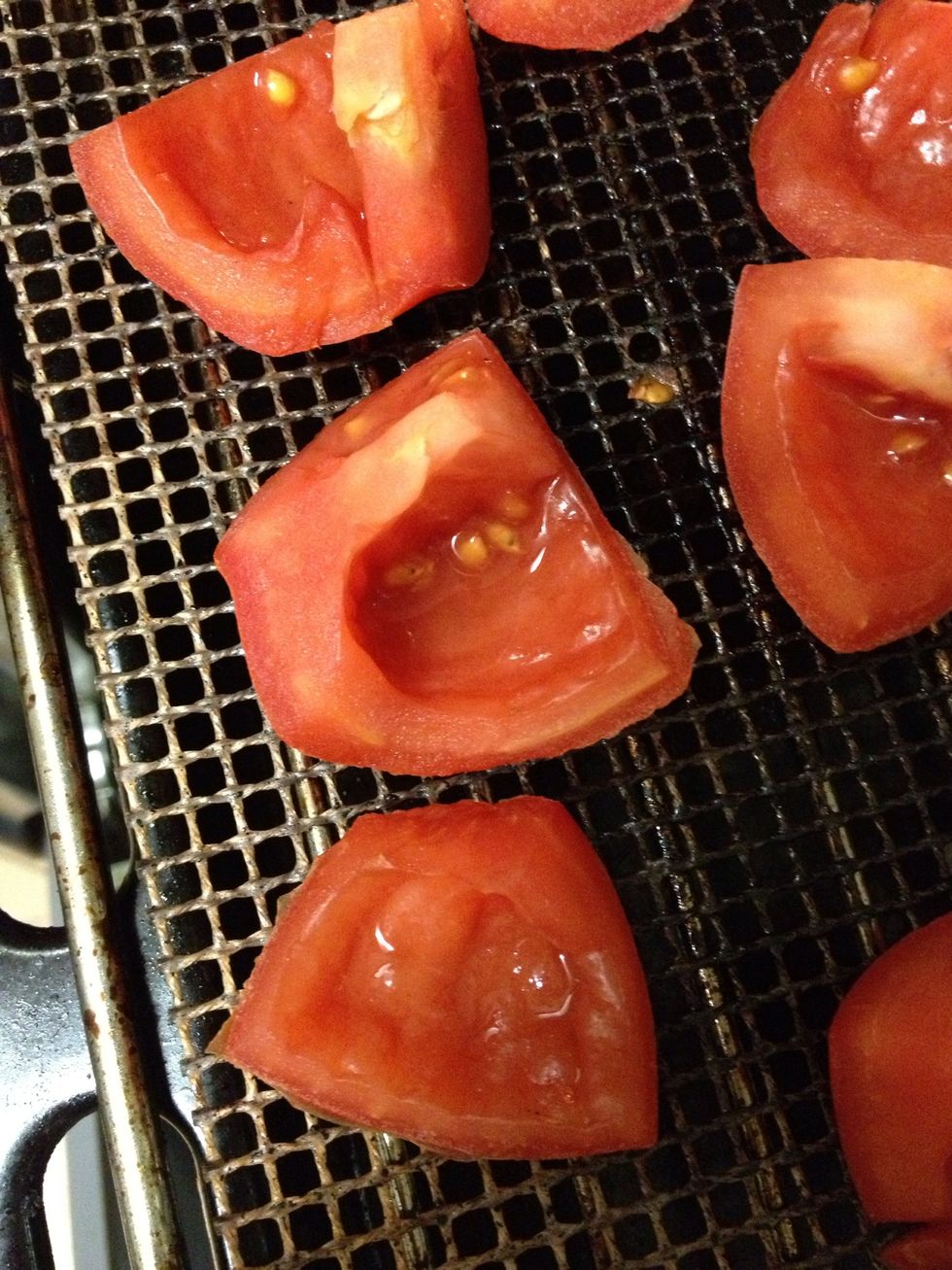 Check every few hours. More often if on a higher temp.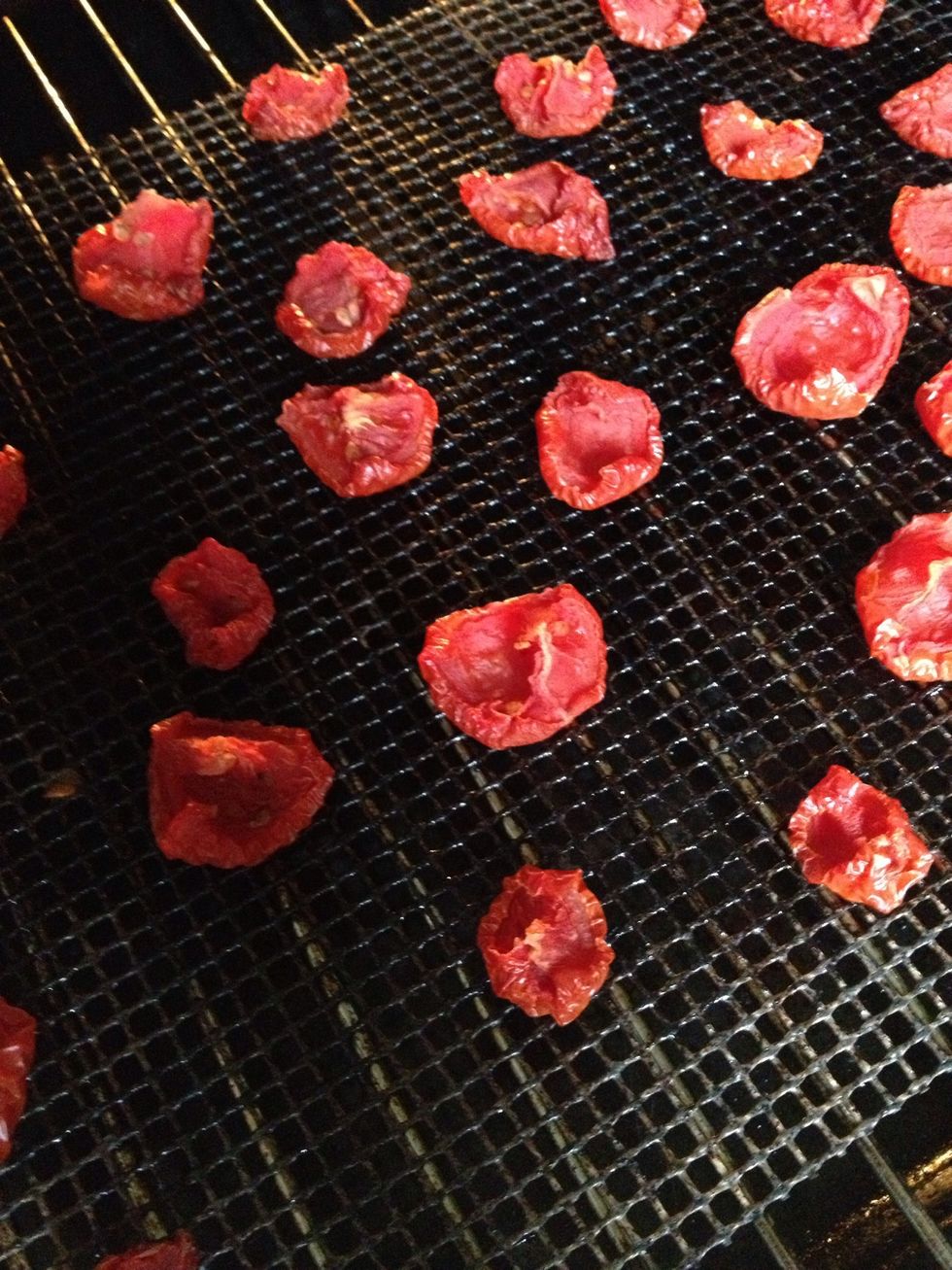 This is after 12 hours. Wrinkly huh?!!?!!
Put in an airtight container and enjoy within a week. Blinkin scrummy!!!!
Oven
Tomatoes
Baking sheet or cooling tray