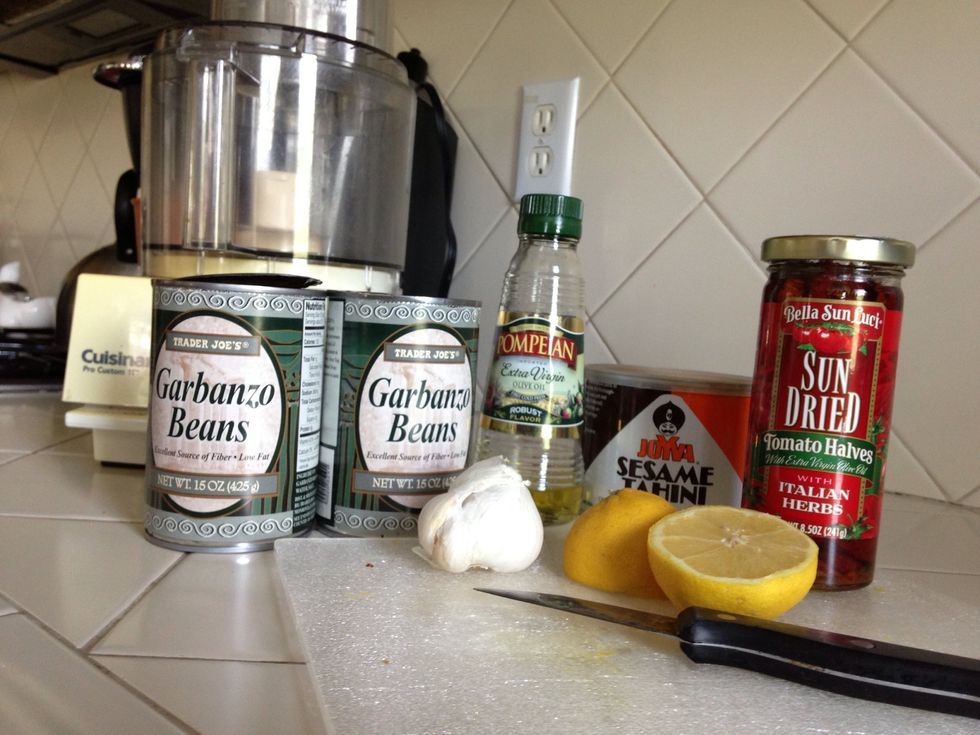 Gather all your ingredients.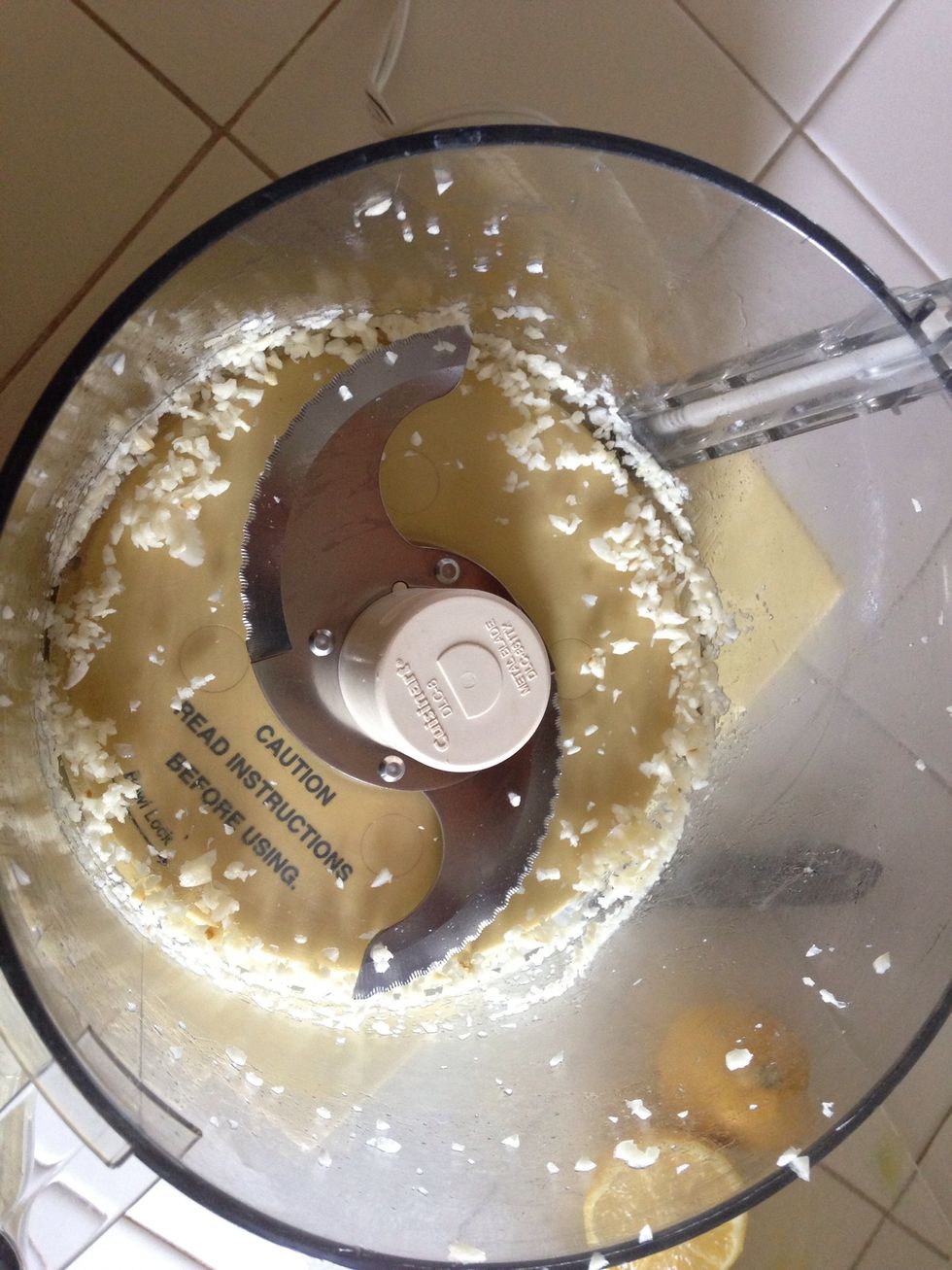 In A food processor finely chop your garlic cloves (some people like less garlic so you can use 2 if you would like).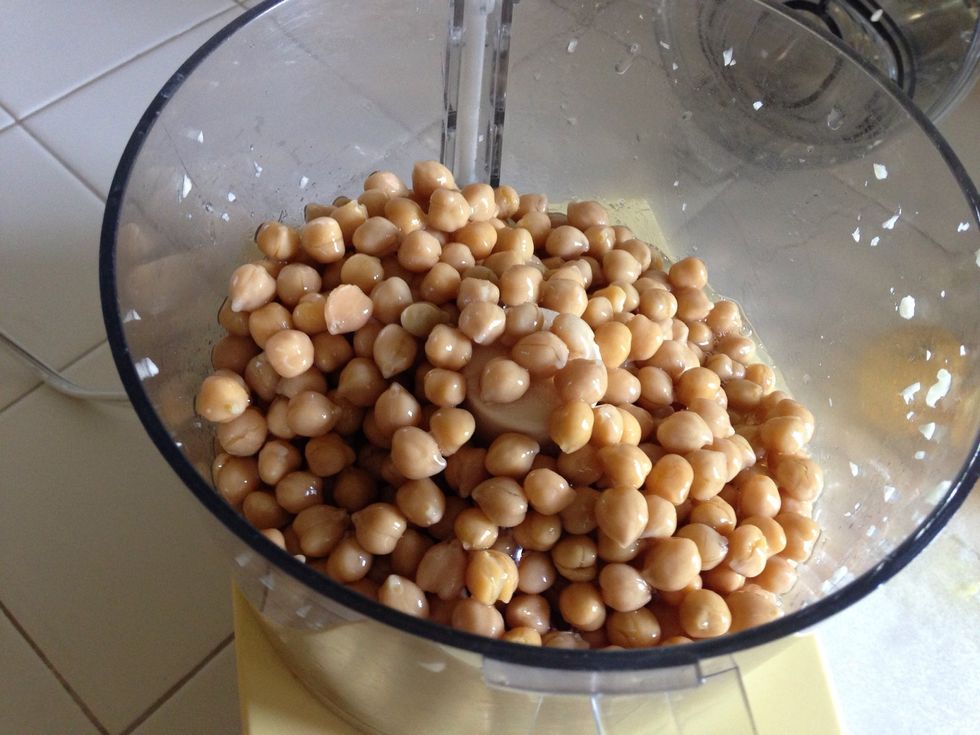 Add in chickpeas...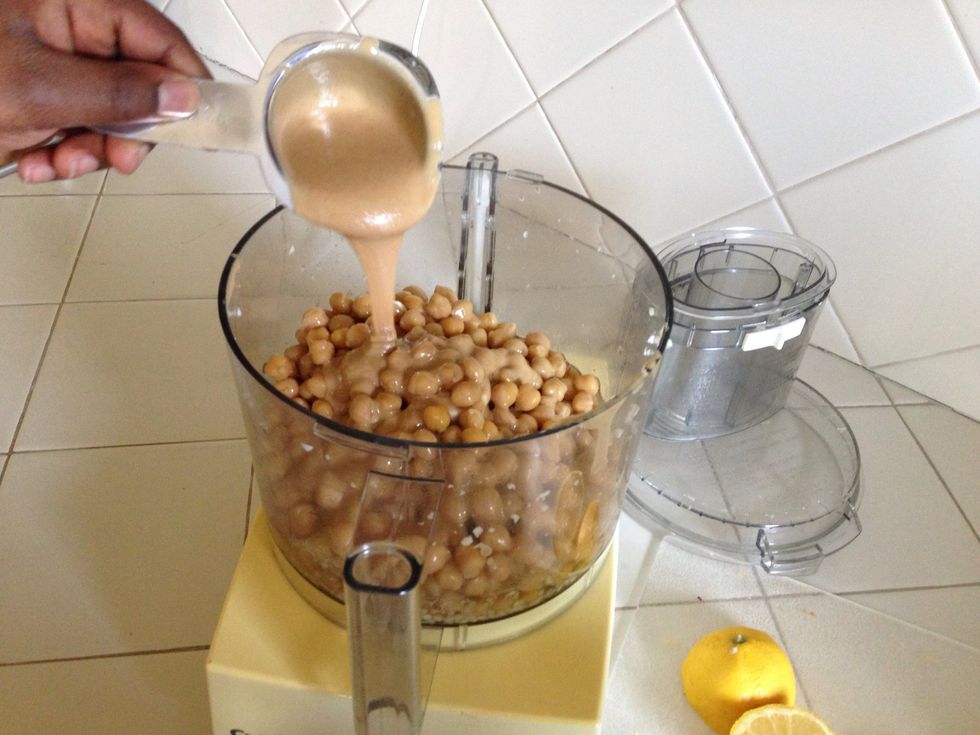 Tahini...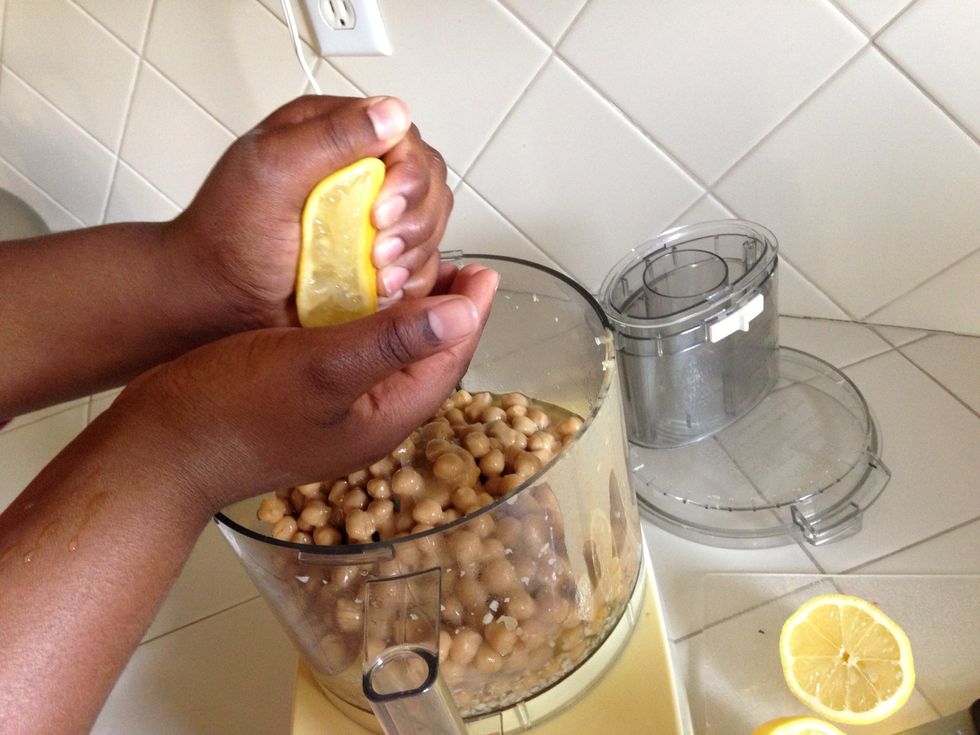 Add fresh squeezed lemon juice...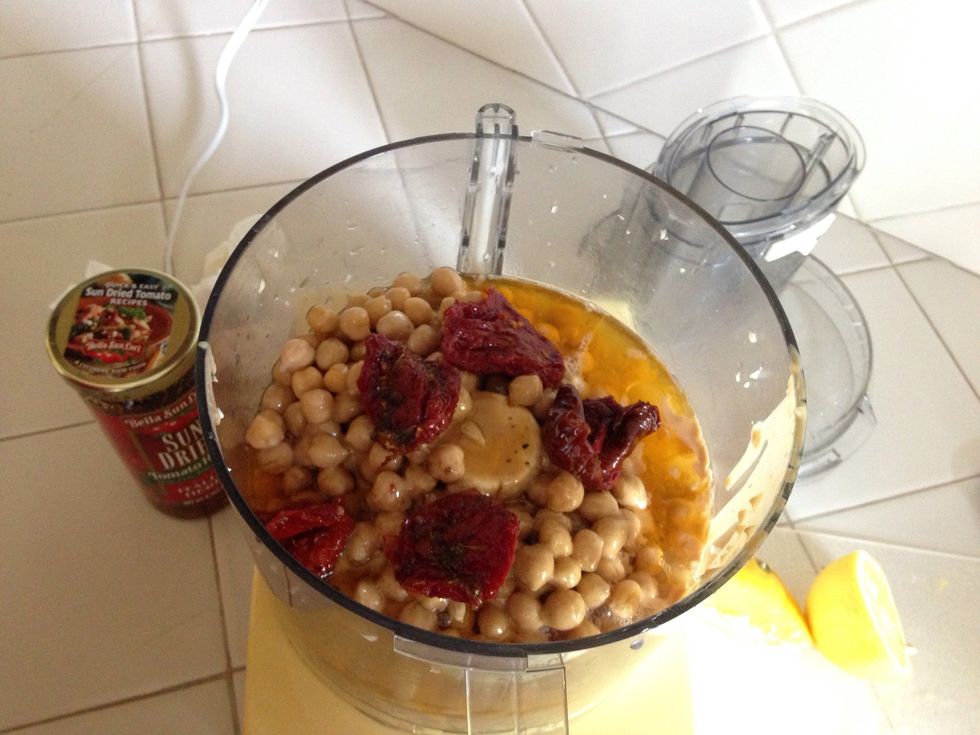 Add oil and sun dried tomato. Mix at high speed in your food processor or blender for 2 mins ( less time if you like it chunky).
Add in your salt and pepper to taste and mix for a few seconds more.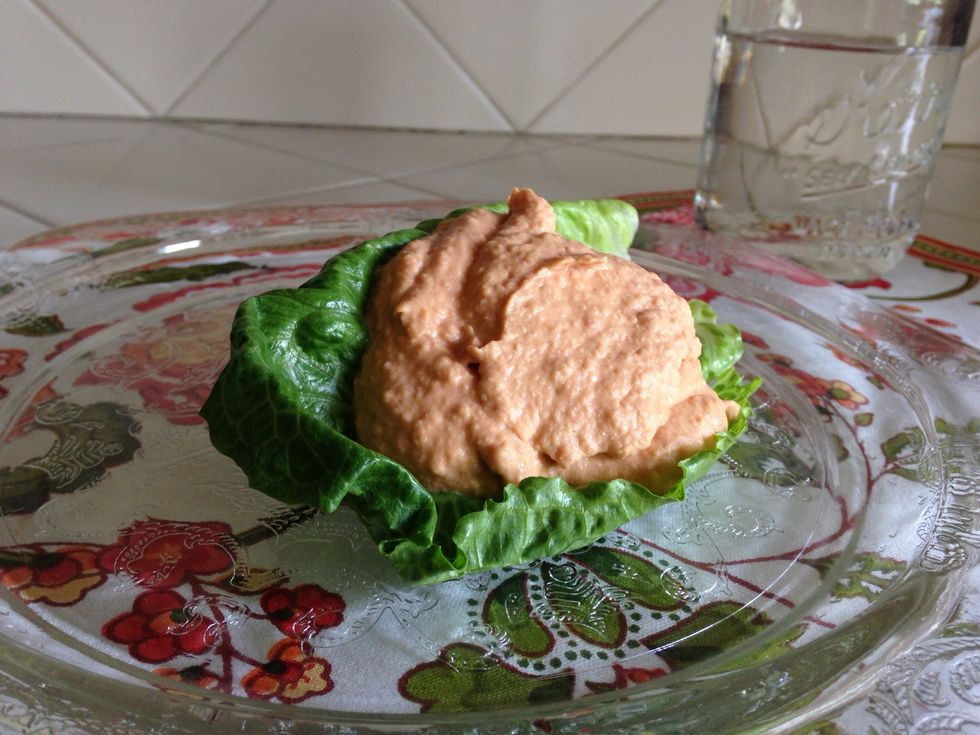 Now you are ready to enjoy. Serve with pita chips for a yummy and healthy snack.
5 Garlic cloves
2 cans Chickpeas (drain only one can)
1/3 Cups Tahini
6 Tbs Fresh Squeezed Lemon juice
1/4 Cup Olive Oil
1/3 Cup Sun Dried Tomatos
Salt & Pepper to Taste