This blueberry pie recipe is healthy, delicious, and refreshing. Filled with summers best fruit! Blueberries are so good for you, they have more antioxidants then any other berry!
21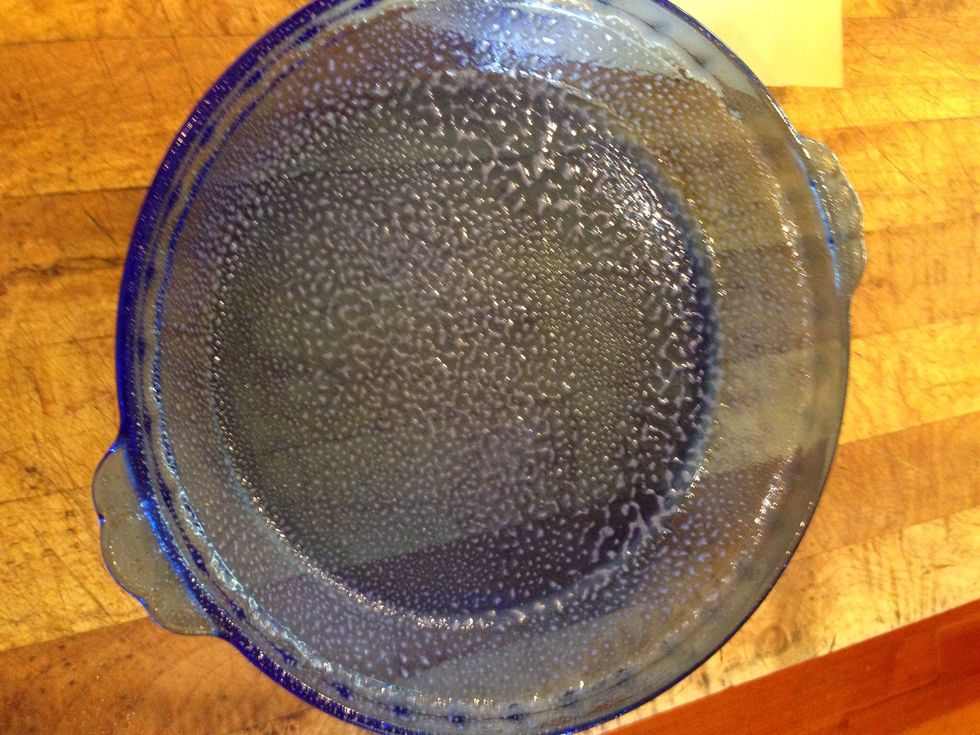 Grease a pie pan! I used my blue glass pan, I'm making a blueberry pie after all!:)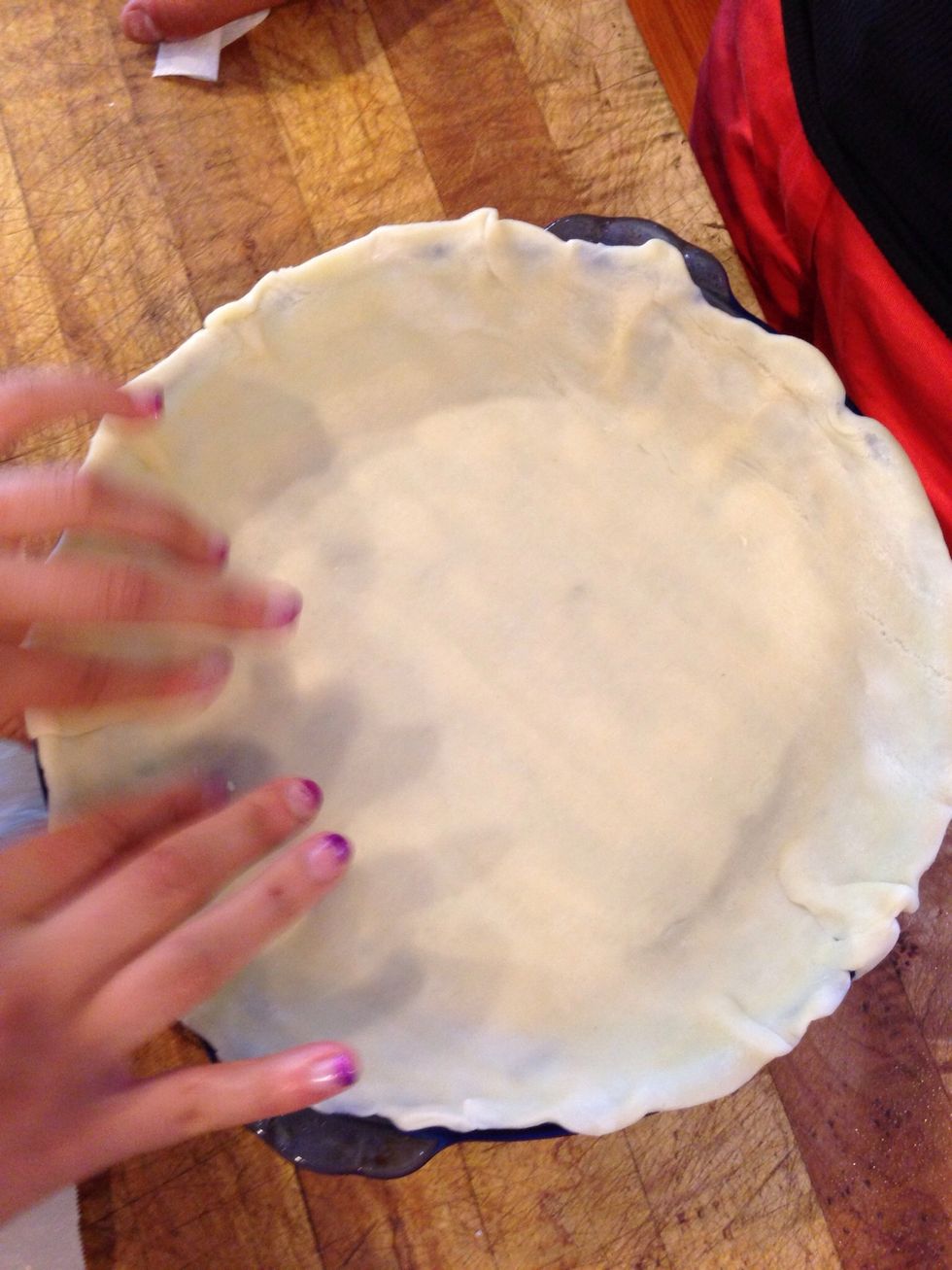 Roll out a pie crust and press it into the pan!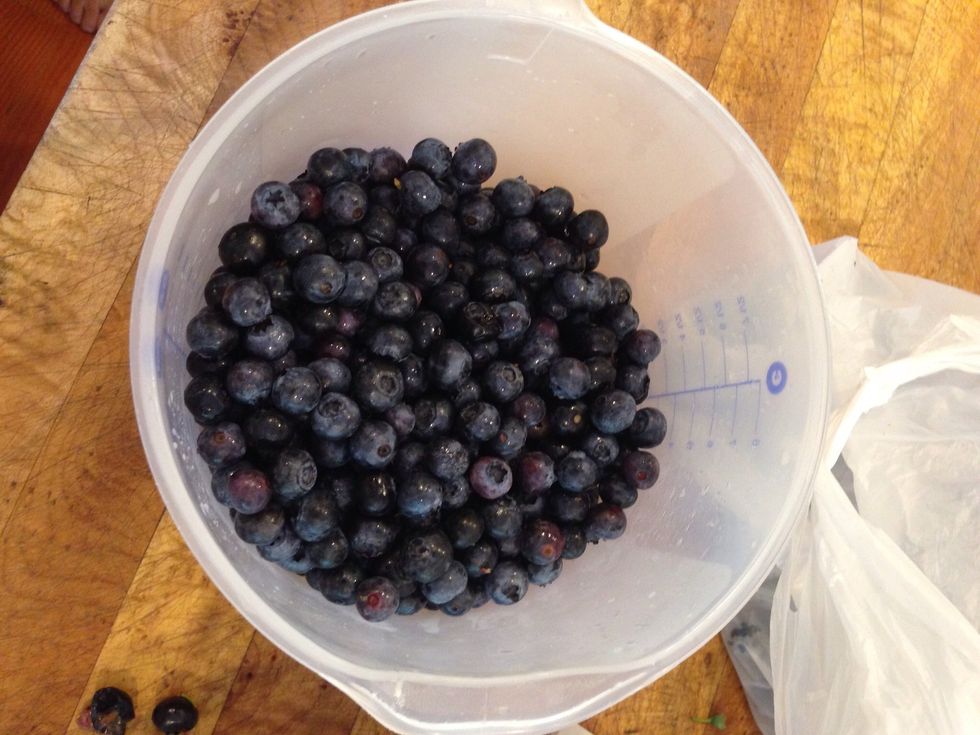 Gather your blueberries. :)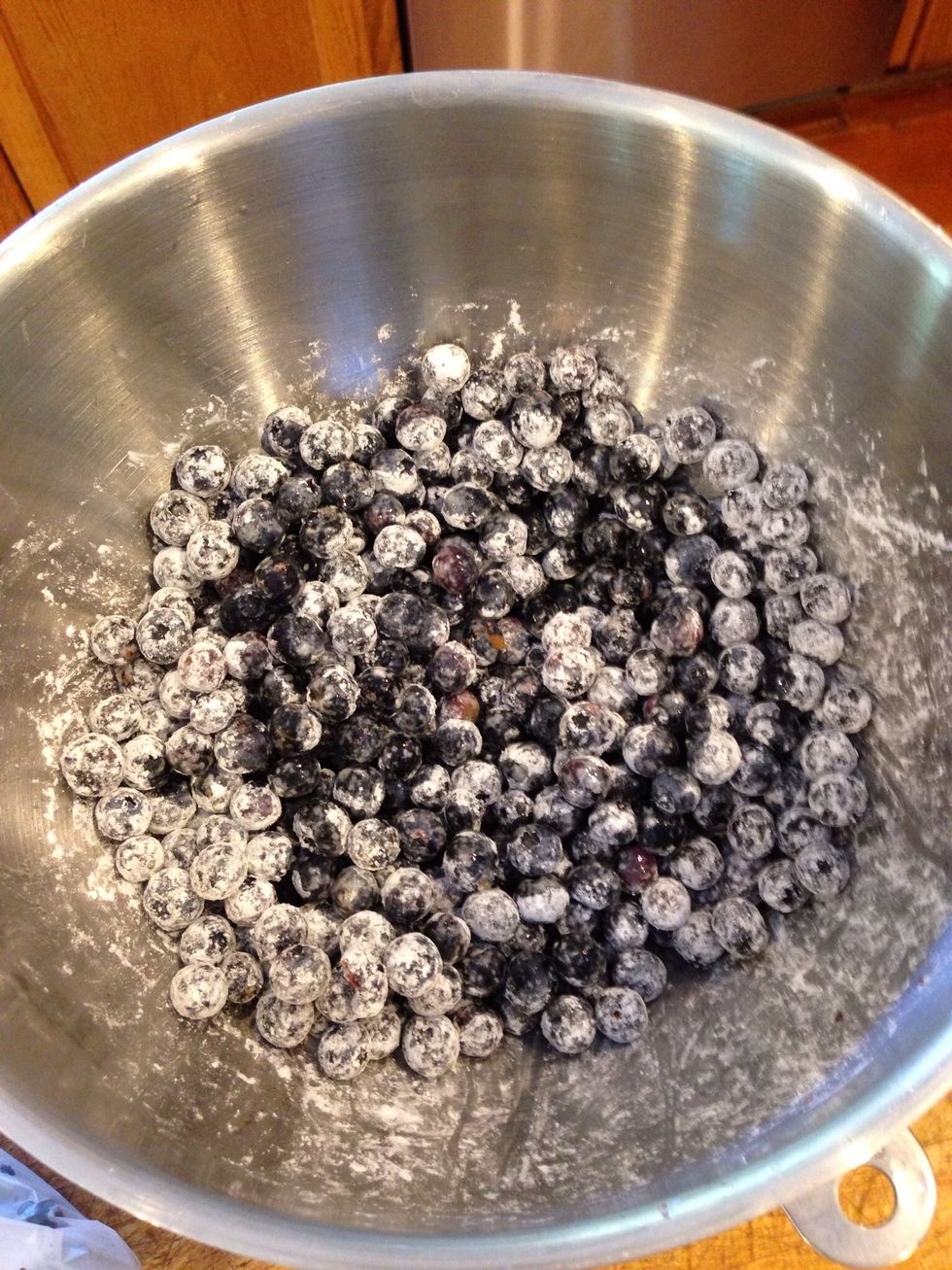 Lightly toss them with flour, then stir in cornstarch, sugar, lemon juice, and salt.
Pour them carefully into a pie pan.
Spread out your second pie crust!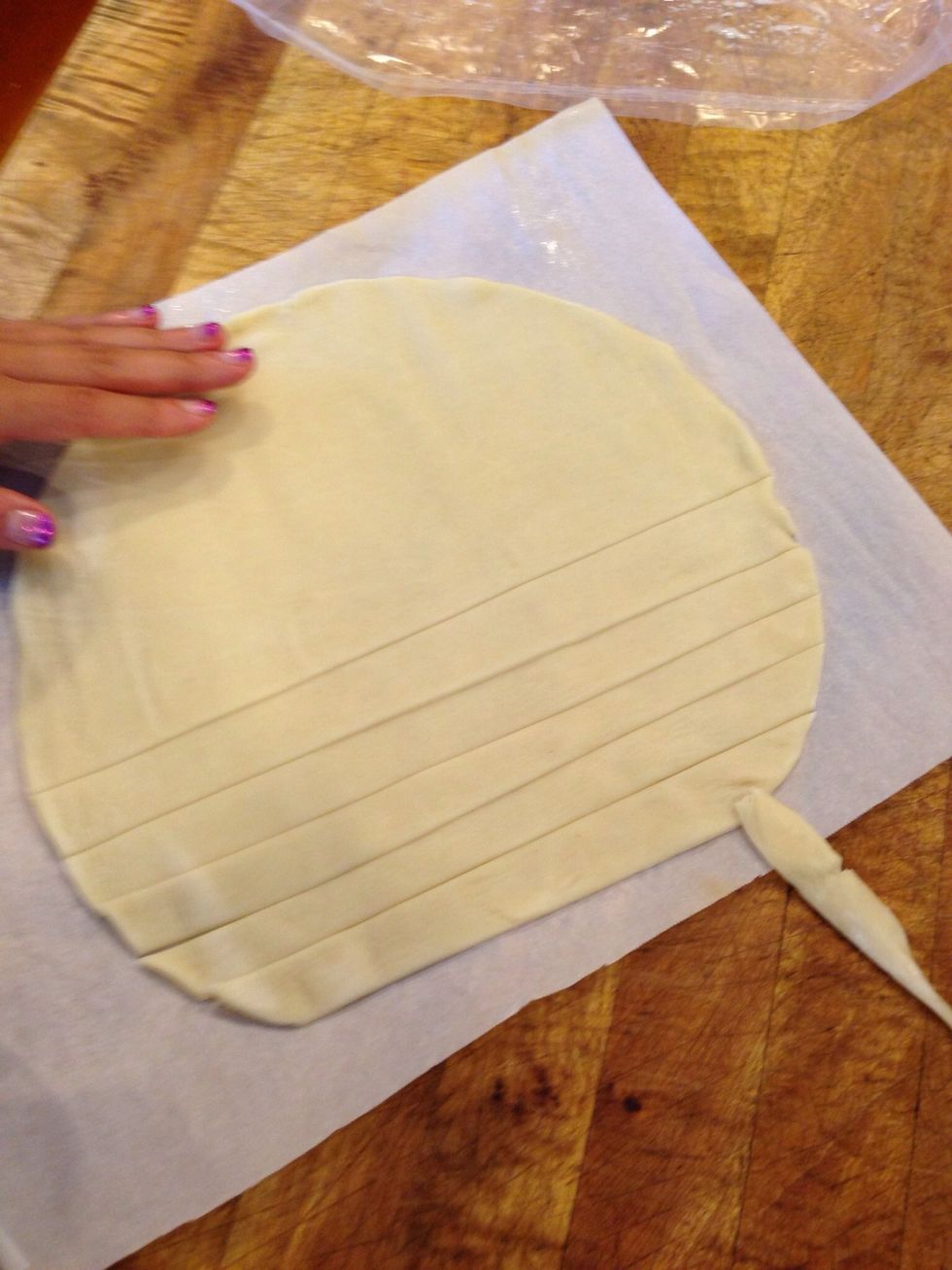 Cut into strips. Tip: Use a pizza cutter! So easy!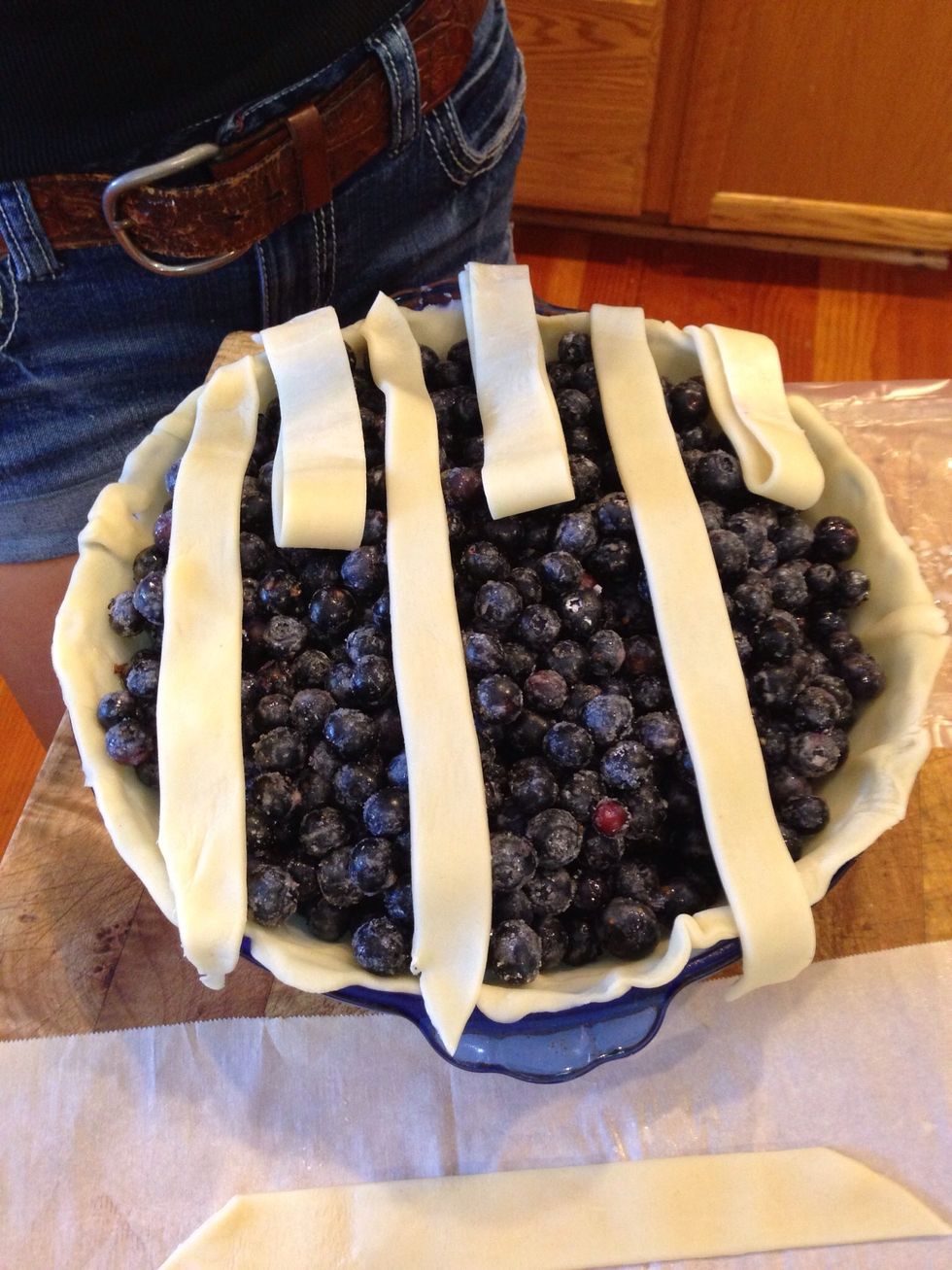 Start your lattice topping. Lay 6 strips across pie, fold back every other one.
Lay down another strip across the top of the pie.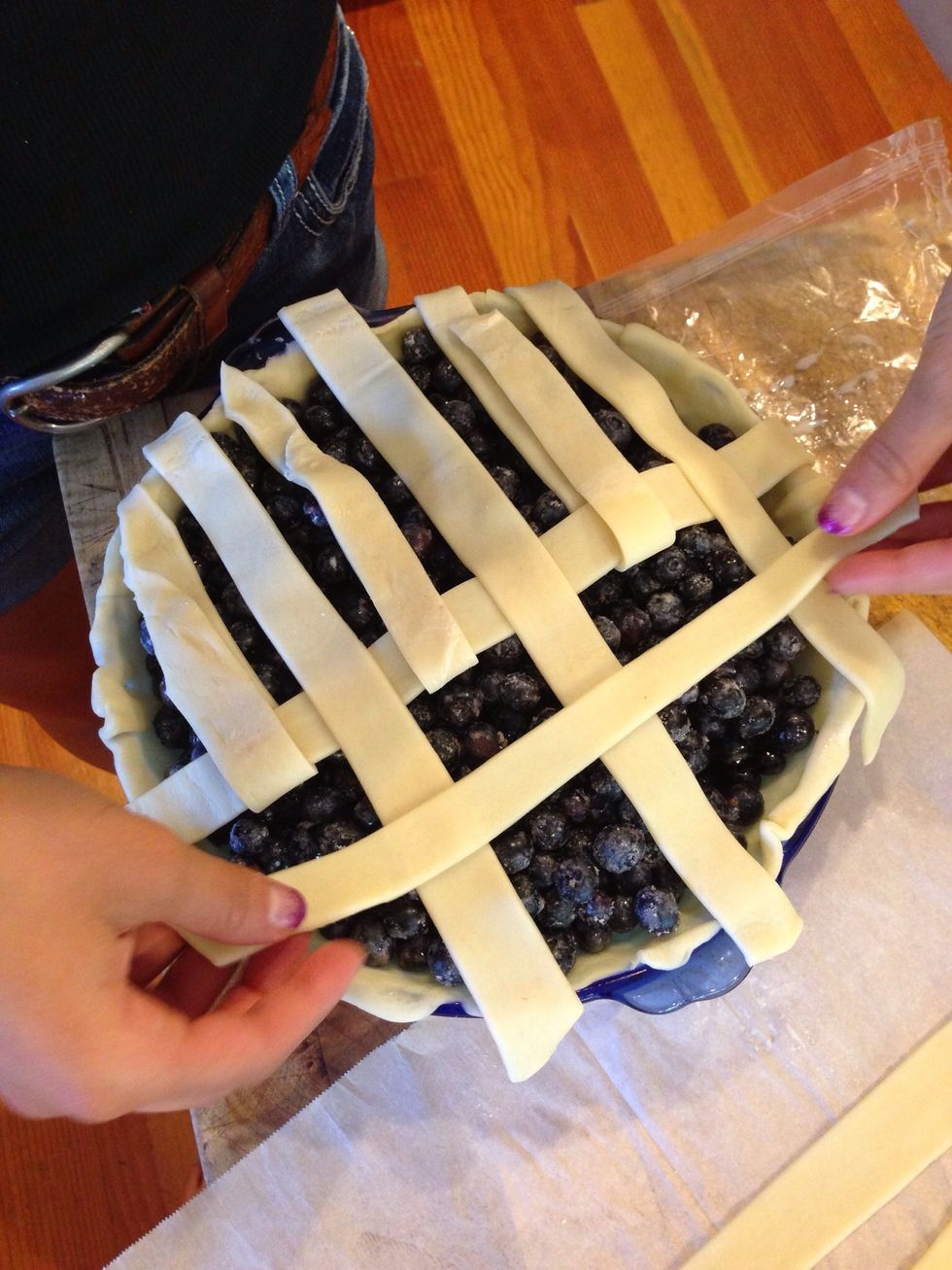 Fold over, and repeat process!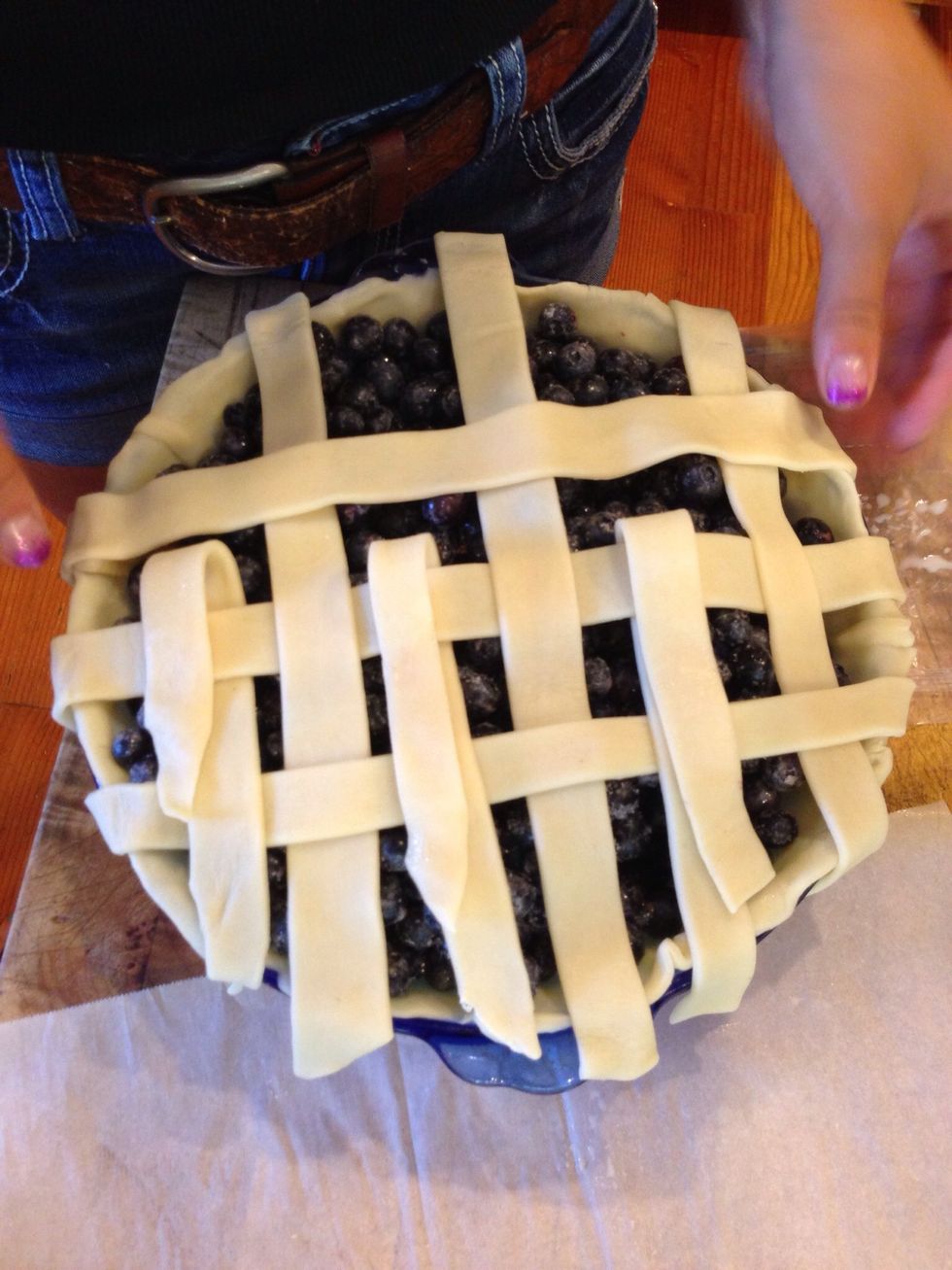 Are you getting this by now? I bet you are! :)
Almost done!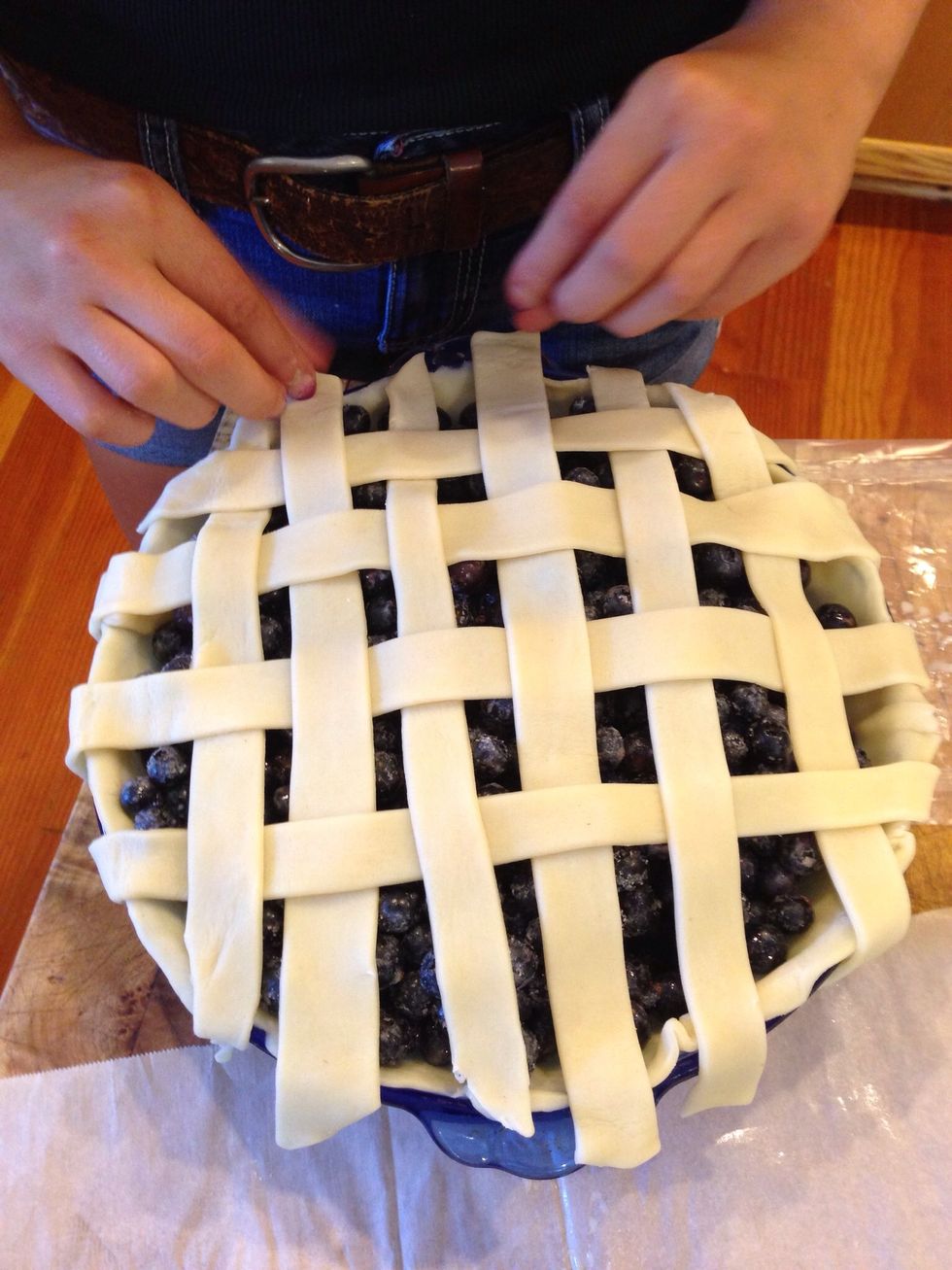 Pinch the edges!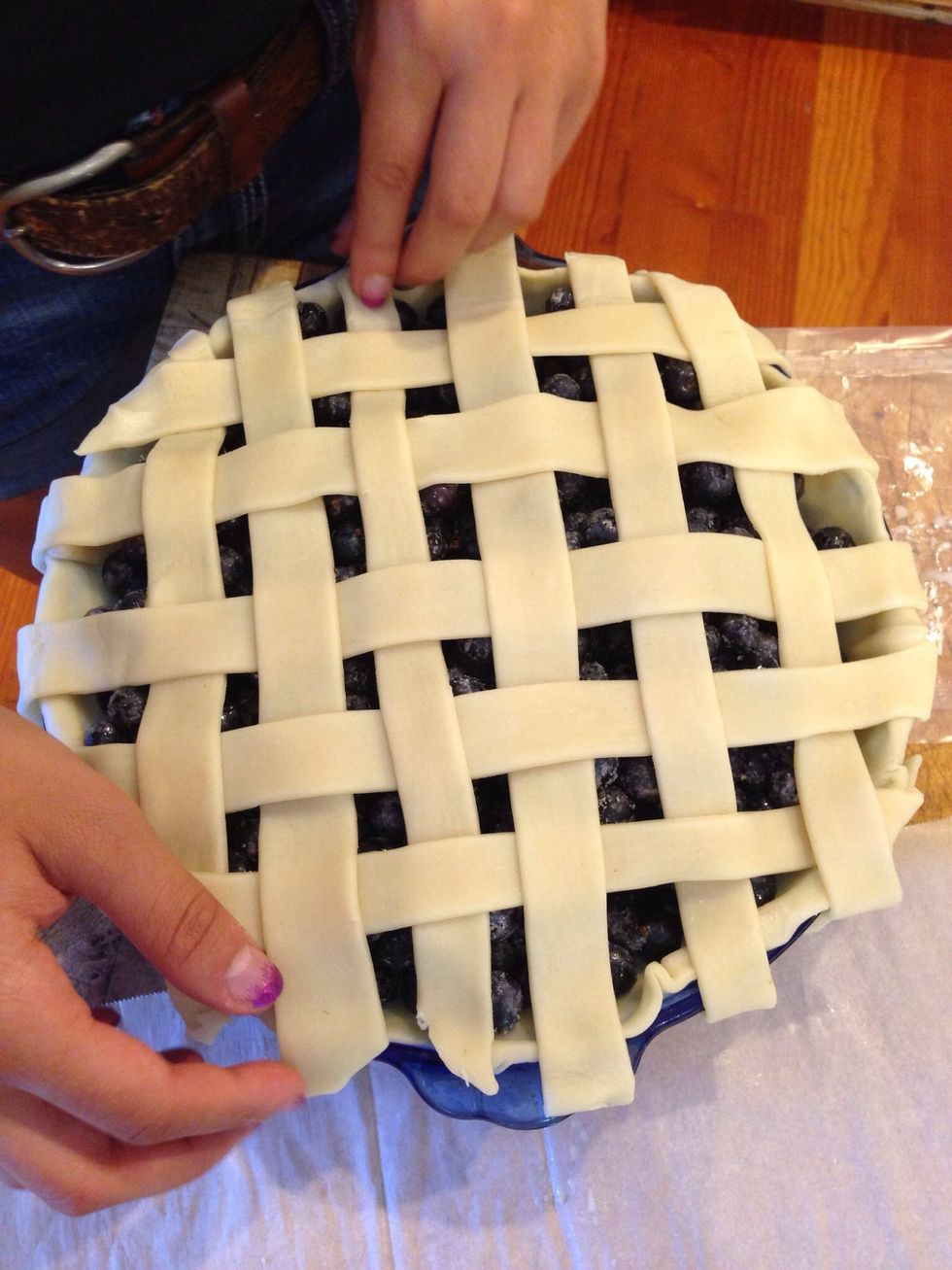 Make it perfect!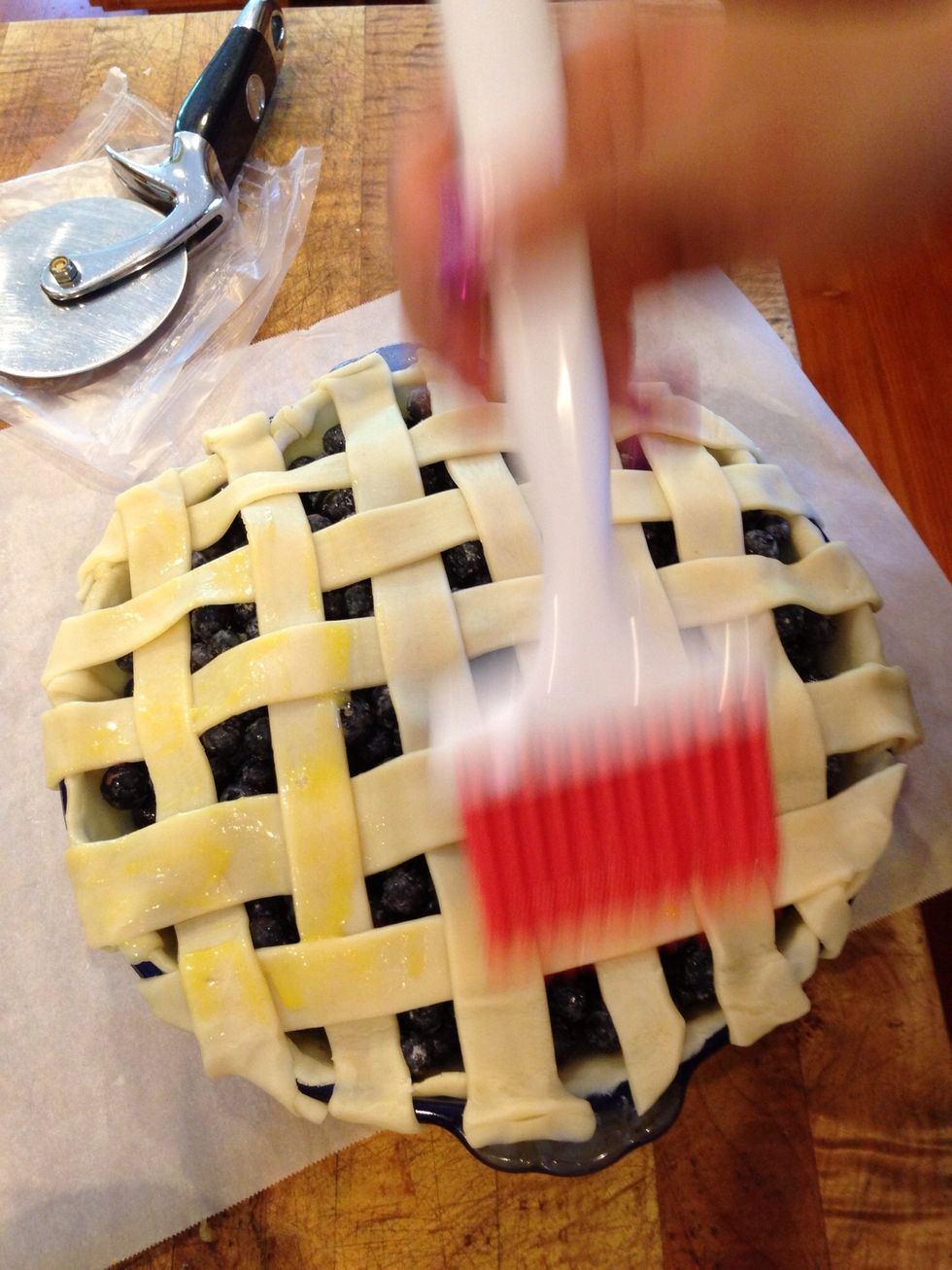 Brush with an egg wash-one slightly beaten egg. Then sprinkle with sugar!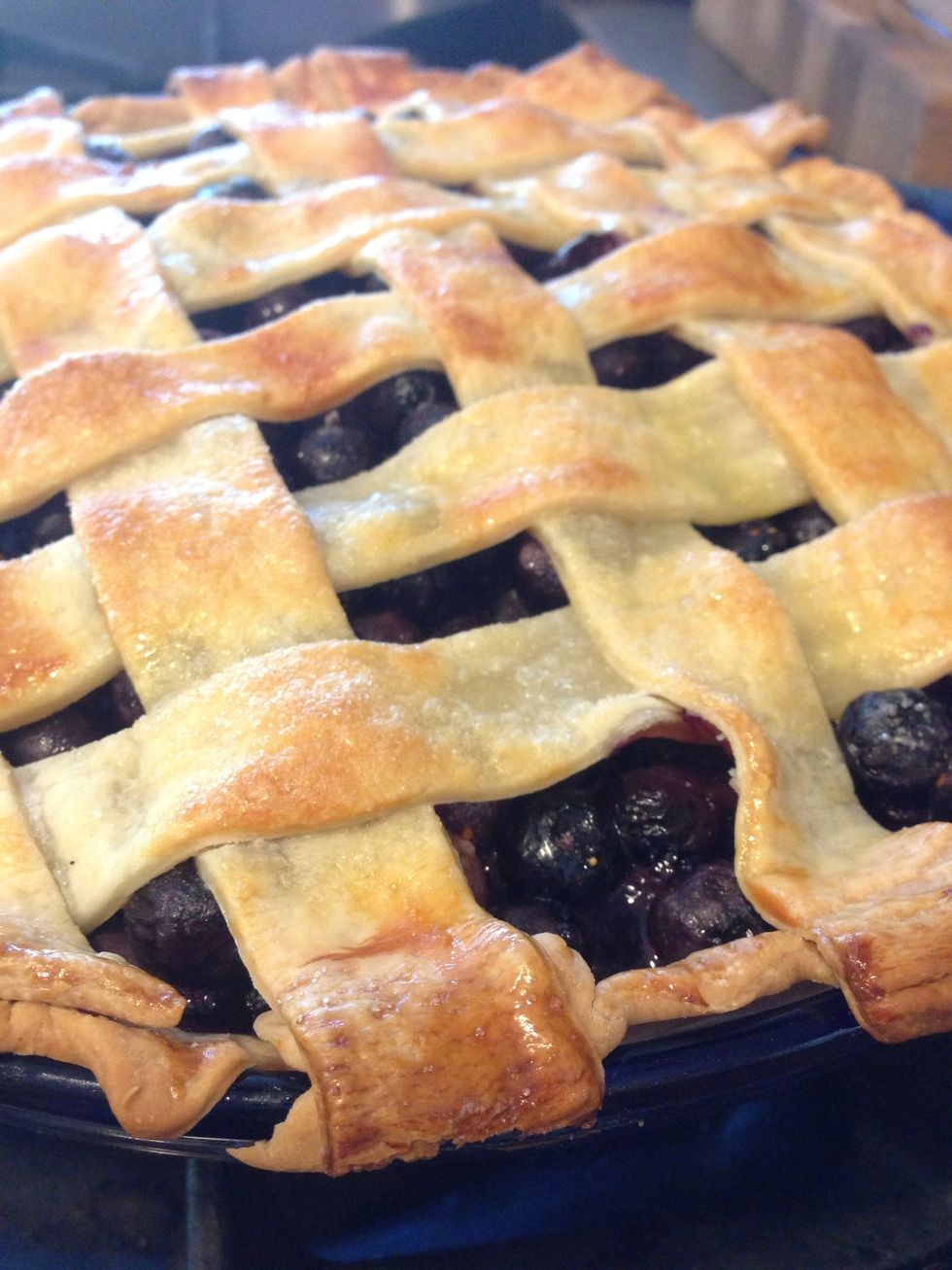 Bake in a 350 degree oven until golden brown!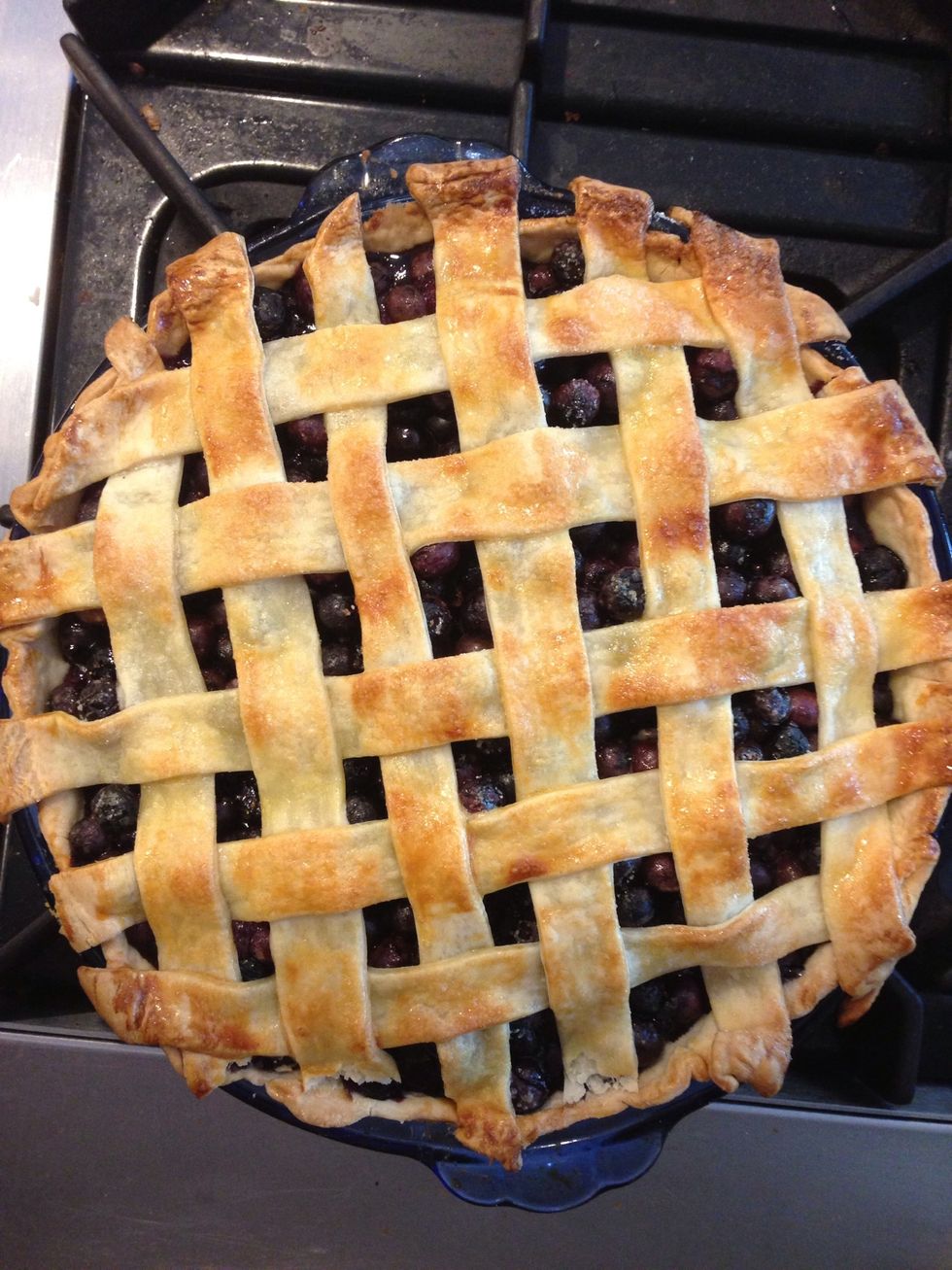 Gee, that looks delicious!
I'm already reaching in the freezer for my vanilla ice cream, ready to serve this up!:)
2.0 9 inch pie shell
7.0c Blueberries
1/4c Lemon juice
1/2c Sugar
1.0tsp Salt
1/4c Corn starch
Vanilla ice cream for serving
Rikki Kazmierowicz
My name is Rikki. I love to bake. I'm a little sister, and sweet maker. Follow me! ❤️\n