How to make summer watermelon gazpacho
This recipe is so refreshing and perfect for summer. The sweetness of watermelon balances out the tangy ness of tomatoes.
11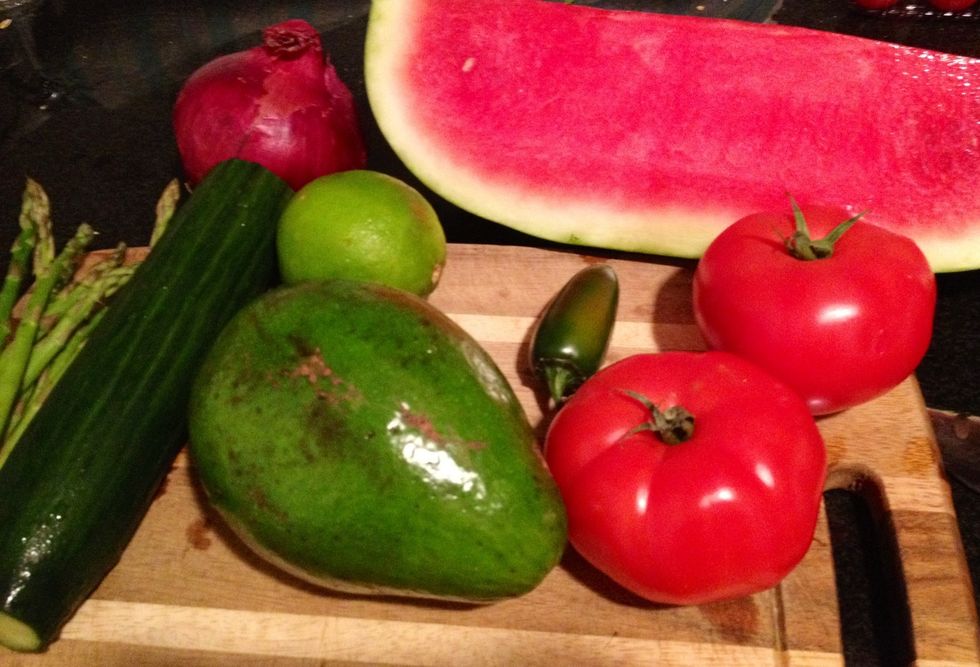 Ingredients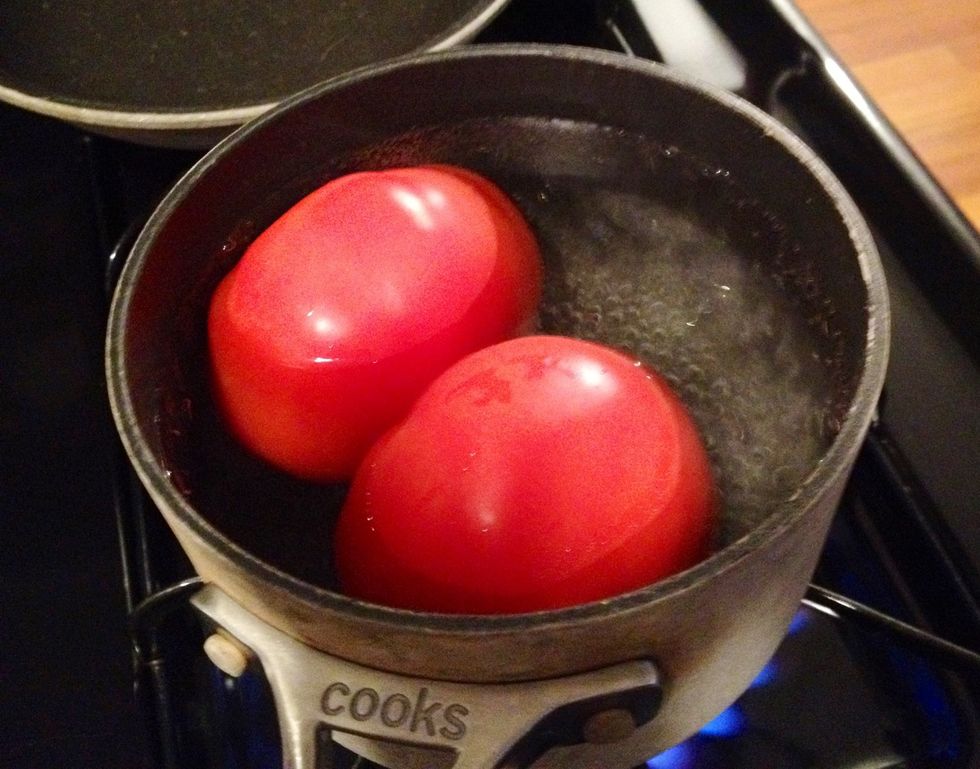 Boil water in a pot. Add the tomatoes and boil for 30 secs.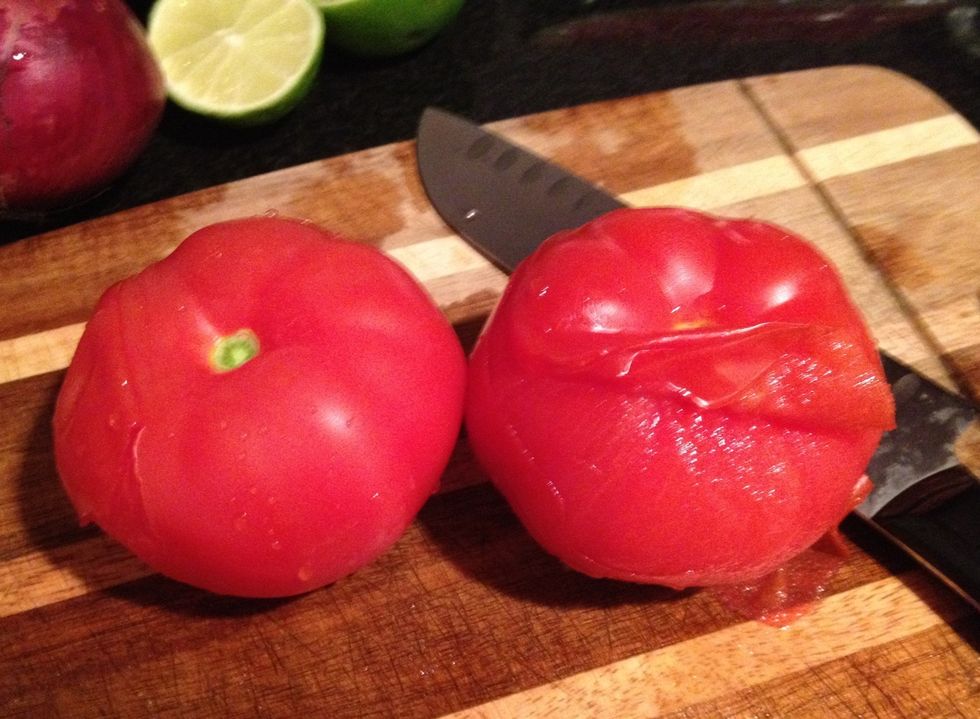 Now it is easy to peel off the skin.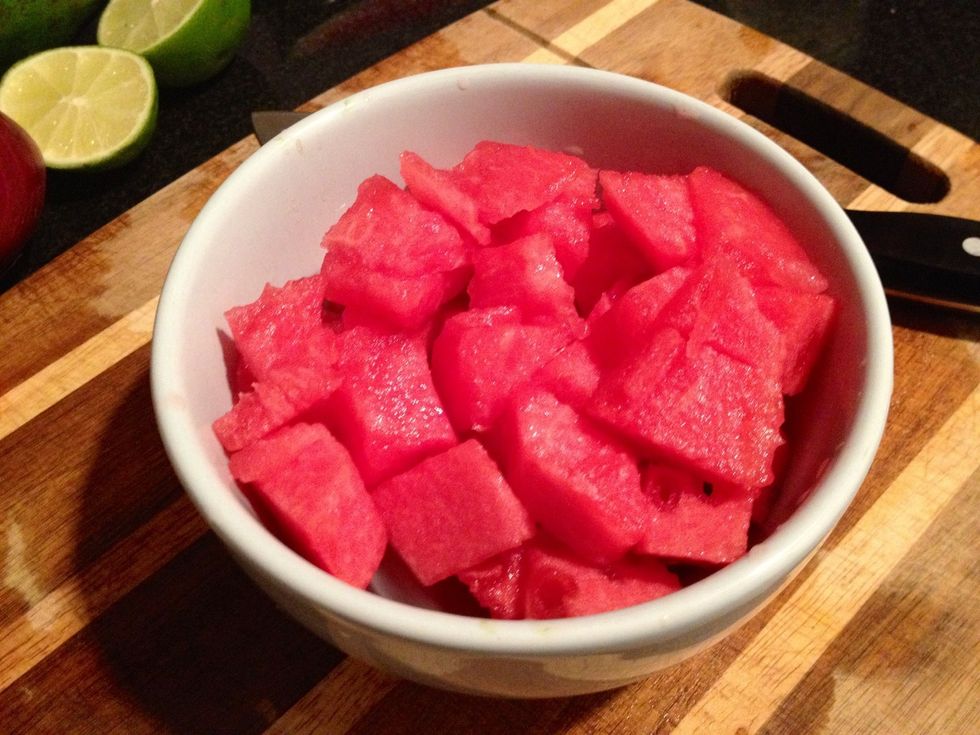 Chop some watermelon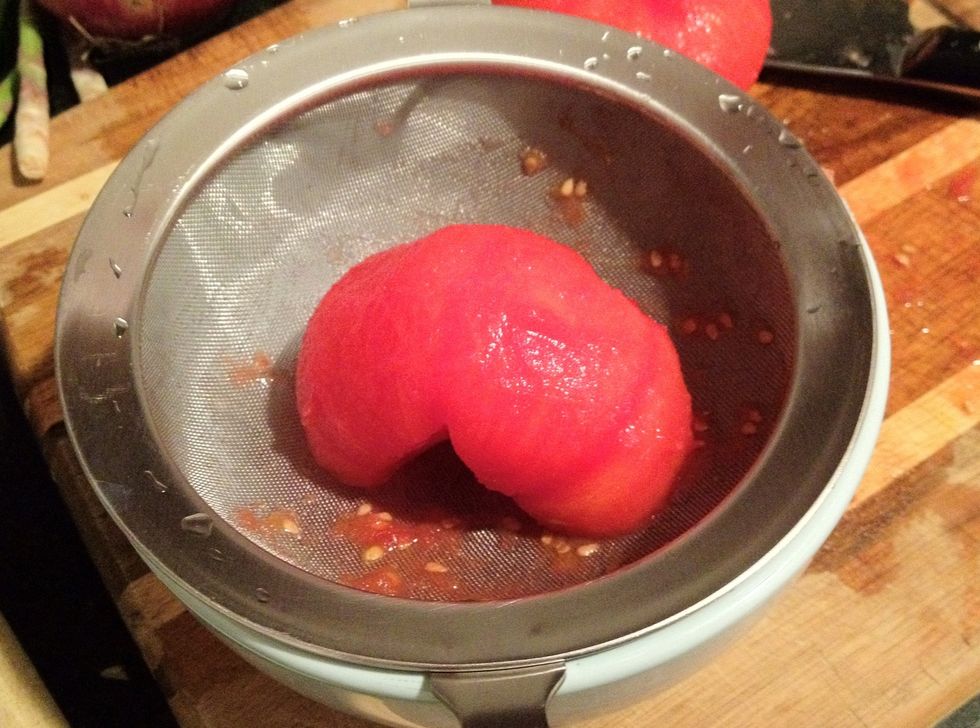 Halve the tomatoes. The idea is to reserve the tomato juice first, then chop the remaining fruit. I used a strainer to help squeeze out the juice.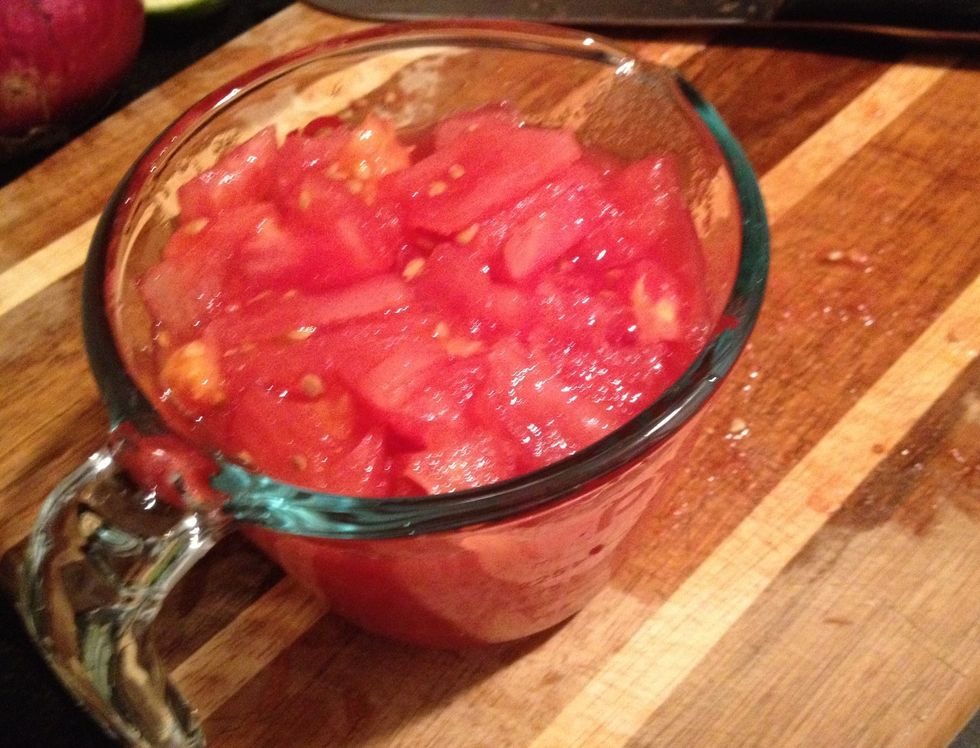 About 1 cup of tomato juice + roughly chopped tomatoes.
In a food processor, purée tomato mixture. Do the same for watermelon.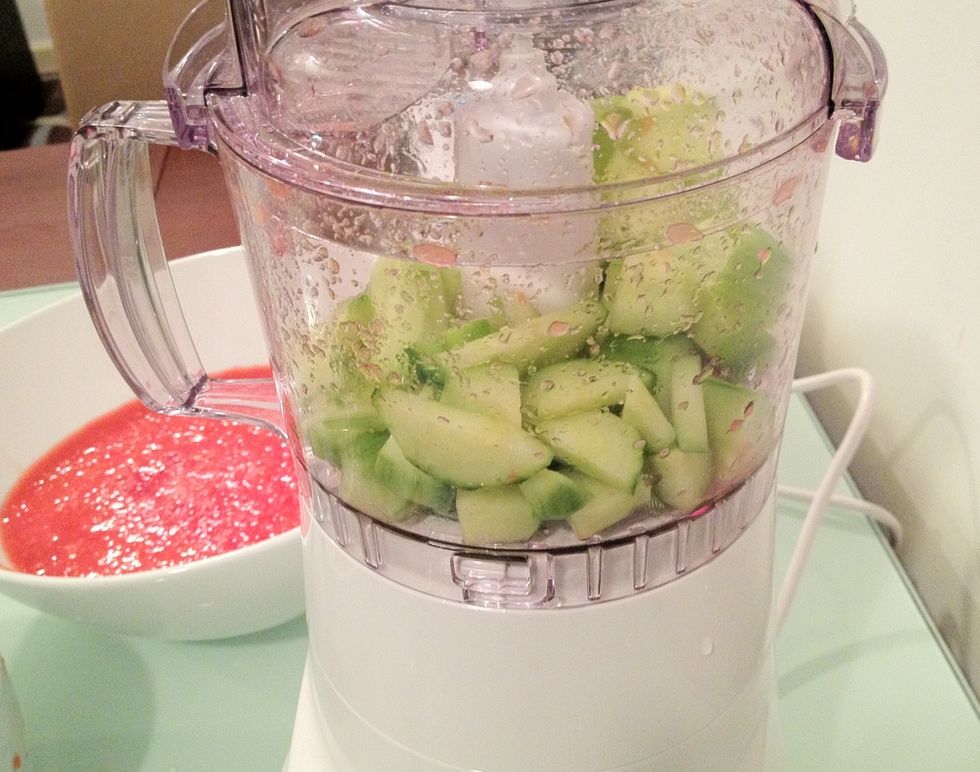 Remove the seeds and skin of the cucumber. Dice and purée in the food processor.
In a large bowl, mix watermelon, tomato, and cucumber puree together. Add olive oil, vinegar, salt and pepper.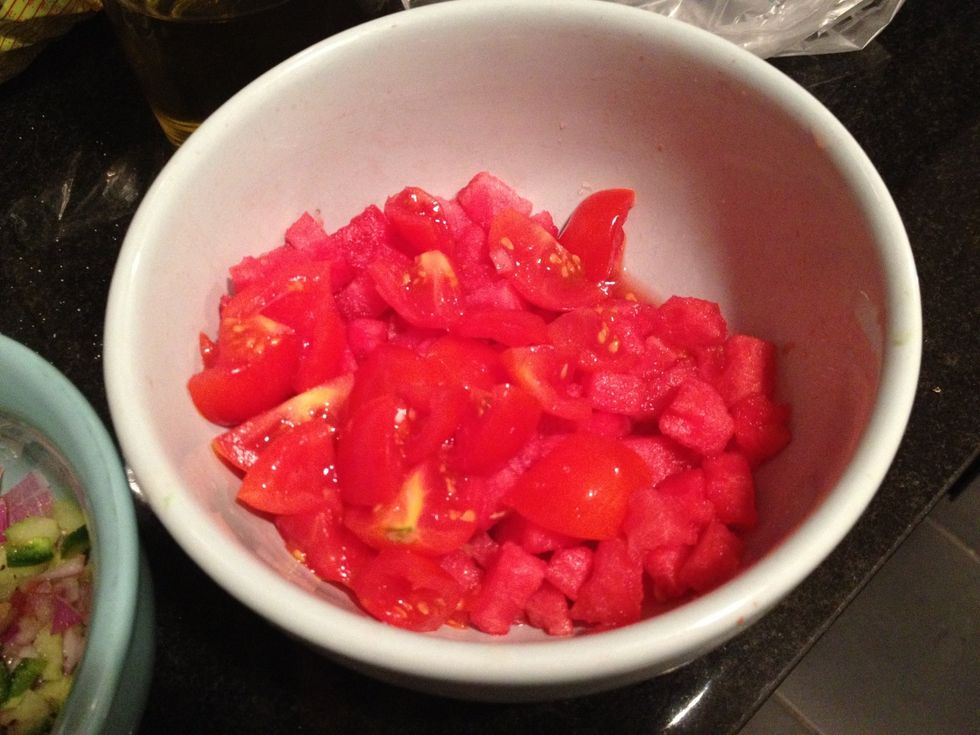 Dice fresh tomato and watermelon. About a cup. I have used some cherry tomatoes.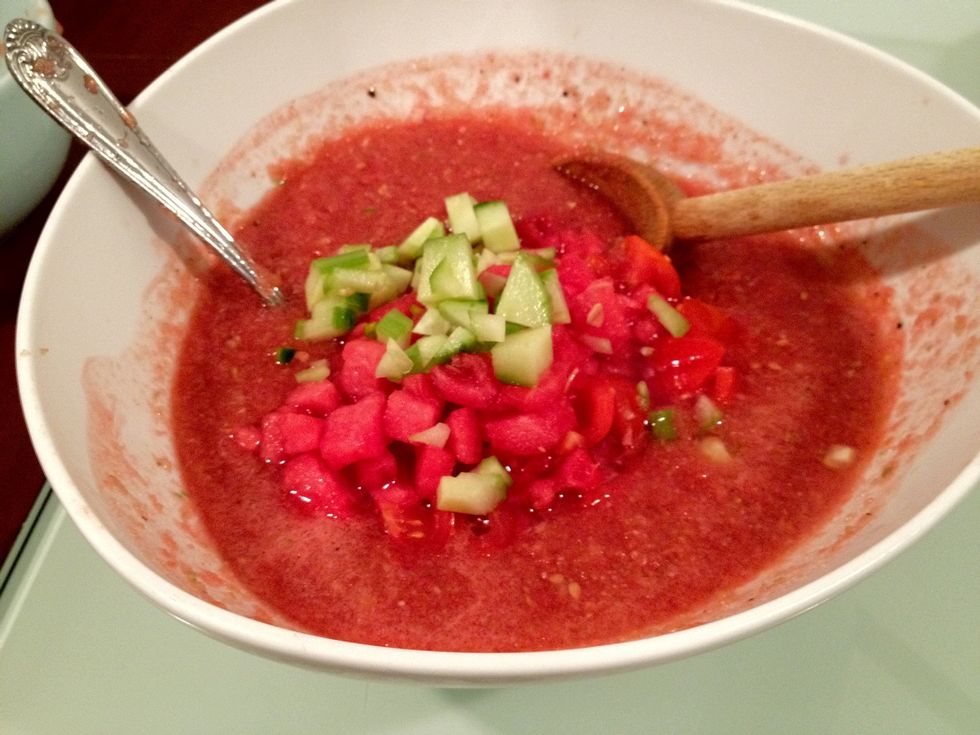 Diced cucumber, tomatoes, watermelon, in the purée, mix well. Refrigerate for 1 hour.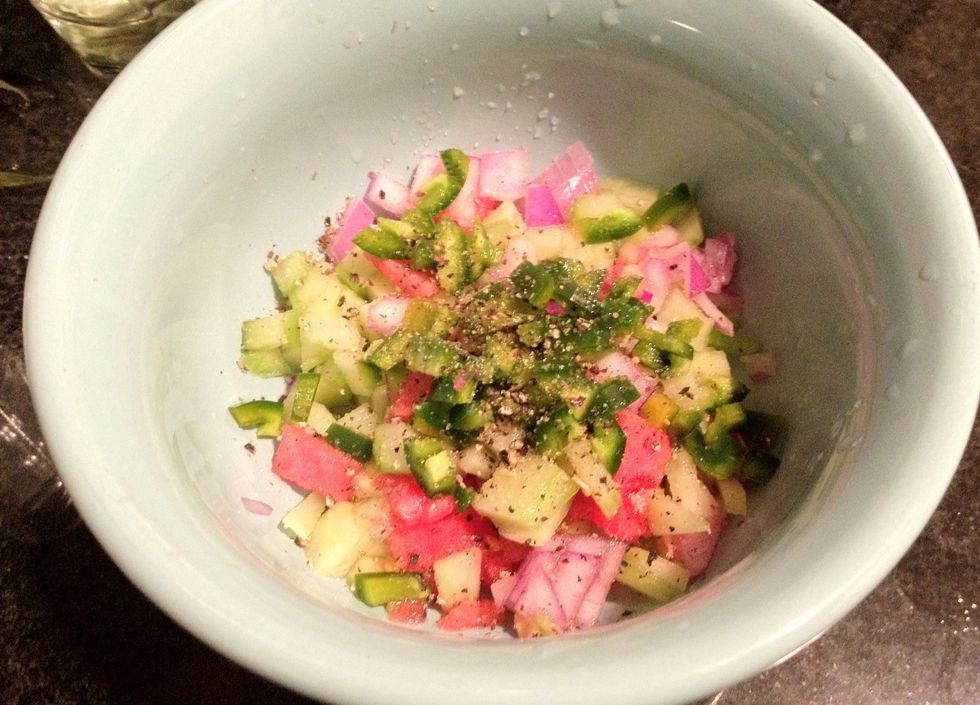 Finely chop some cucumber, onion, jalapeño pepper. Marinate with lime juice and salt and pepper.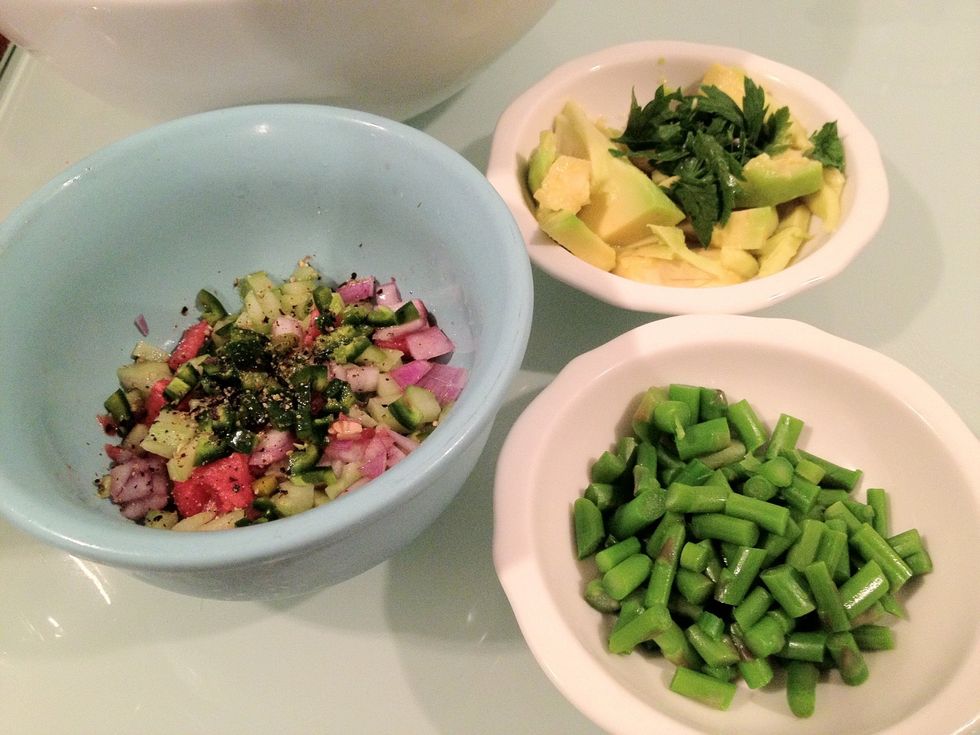 Toppings. I poached some asparagus and chopped avocado.
Add whatever toppings you like before serving: croutons, crabmeat, cooked shrimp, etc. Refreshing! 😊
seedless watermelon
2.0 Large tomatoes
1.0 Large cucumber
2.0Tbsp Finely diced purple onion
1/2 Jalapeno pepper
1/2Tbsp Olive oil
Salt and pepper
Fresh avocado (optional)
Asparagus (optional)
Parsley (for garnish)
1/2Tbsp Red wine vinegar
1.0Tbsp Freshly squeezed lime juice