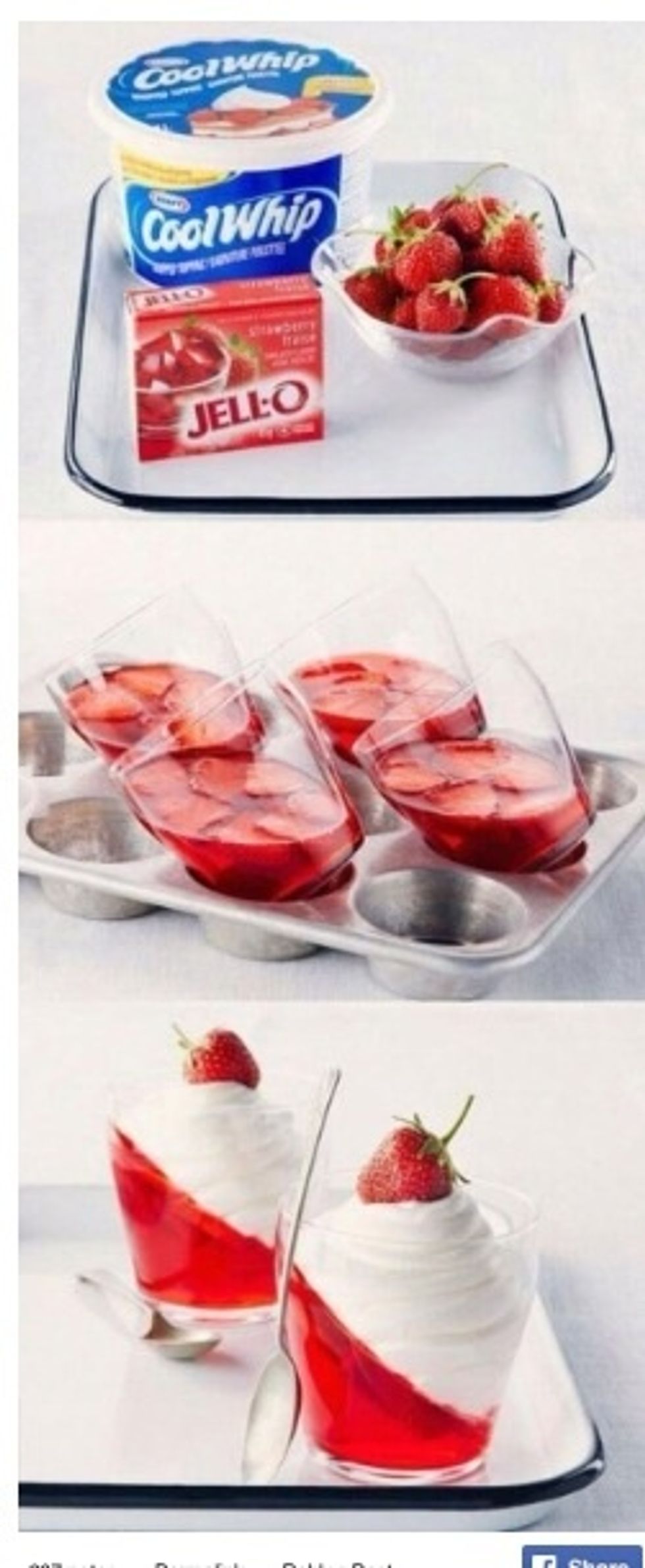 Preparations: ~~~~~~~#~~~~~~~~~~~~~~~~~~~~~~ 1. Get a muffin pan thing and put in some cups so its tilted \ 2. Cut some slices of strawberries.
Making the summer snack ~~~~~~~~~~~~~~~ 1.make the strawberry jello and pour it into your tilted cup. ~~~~~~~~~~~2. Put the strawberry slices into the cup.
TIP: mix the strawberries and jello if u put a little bit of strawberries.
Wait for the jello to cool. Put it in the fridge to help with this step.
Once your jello is finished cooling you can take it out of the pan and put some whip cream until you reach the top. Then put a strawberry at the too for the final touch.
FINAL STEP: eat and share with family and or friends.👍👍🍓🍓🍓🍨🍨🍦🍦
The creator of this guide has not included ingredients