This is actually a (surprisingly delicious ;)) veggie recipe - but it's very easily adaptable. Simply use chicken or prawns instead of the tofu...
12
If you choose to prepare the veggie variation you should soak the tofu for a couple of hours in a mixture of soy sauce, garlic and rice vinegar... put it in the fridge and happy soaking.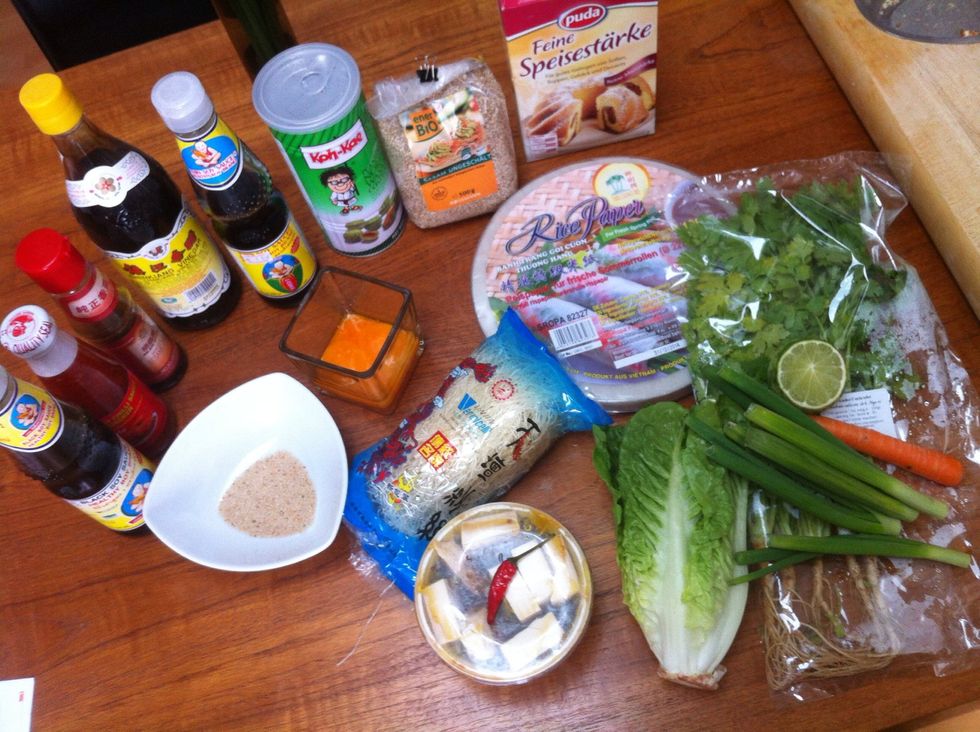 Of course you can use everything you like as a ingredients - it's freestyle cooking. Try chicken or prawns instead of tofu. Slices of apple would be worth a try... Just be creative!
Step one. The noodle-step.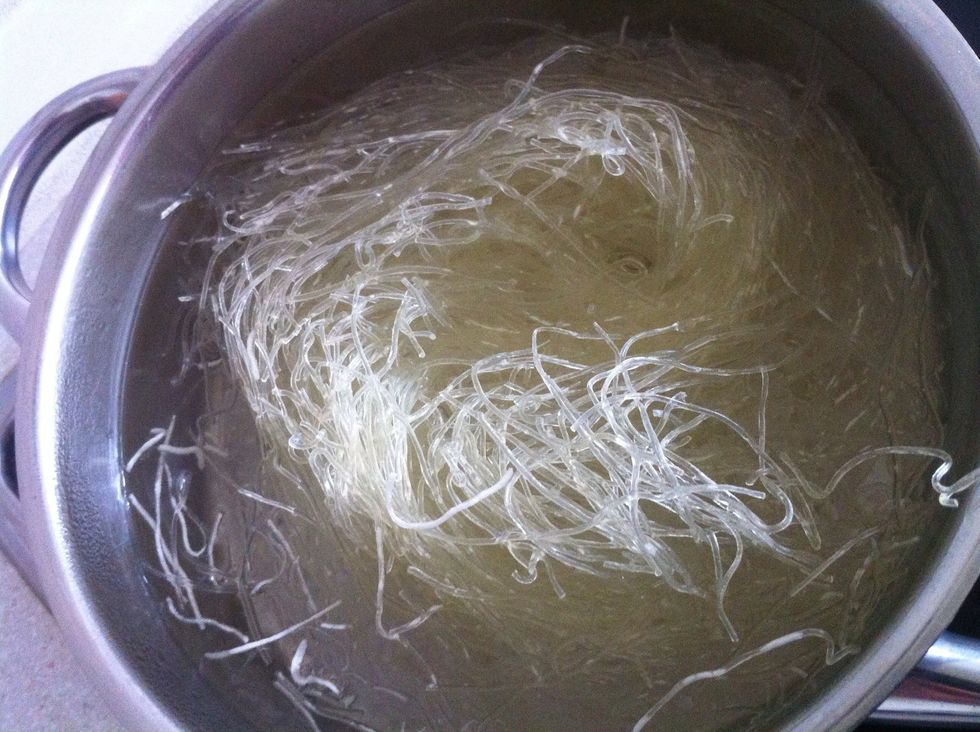 Start preparing the rice noodles. Boil them for about 3-5 minutes.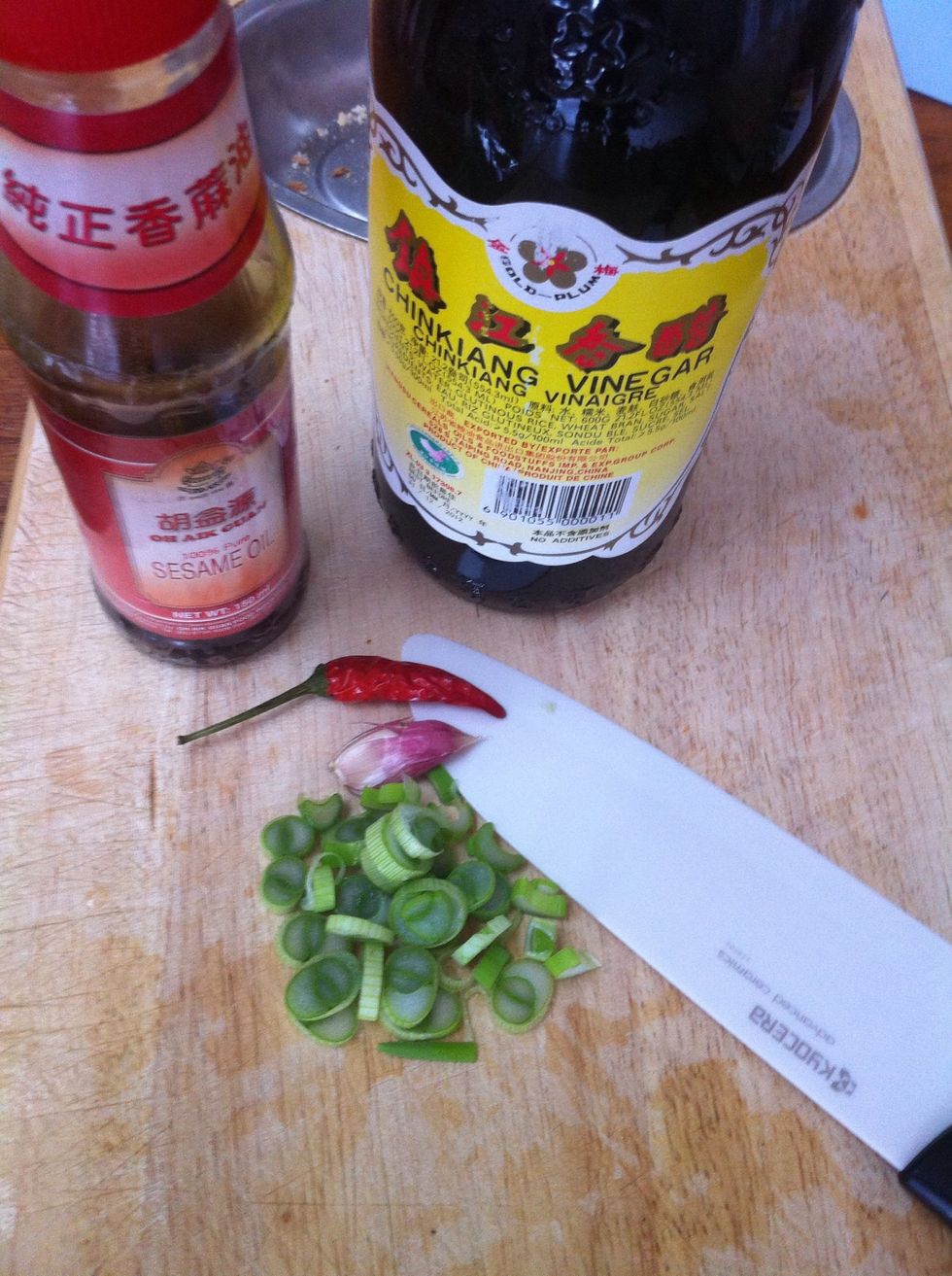 Now they need flavor. Chop a clove of garlic, a chili pepper and the white part of 2-3 spring onions.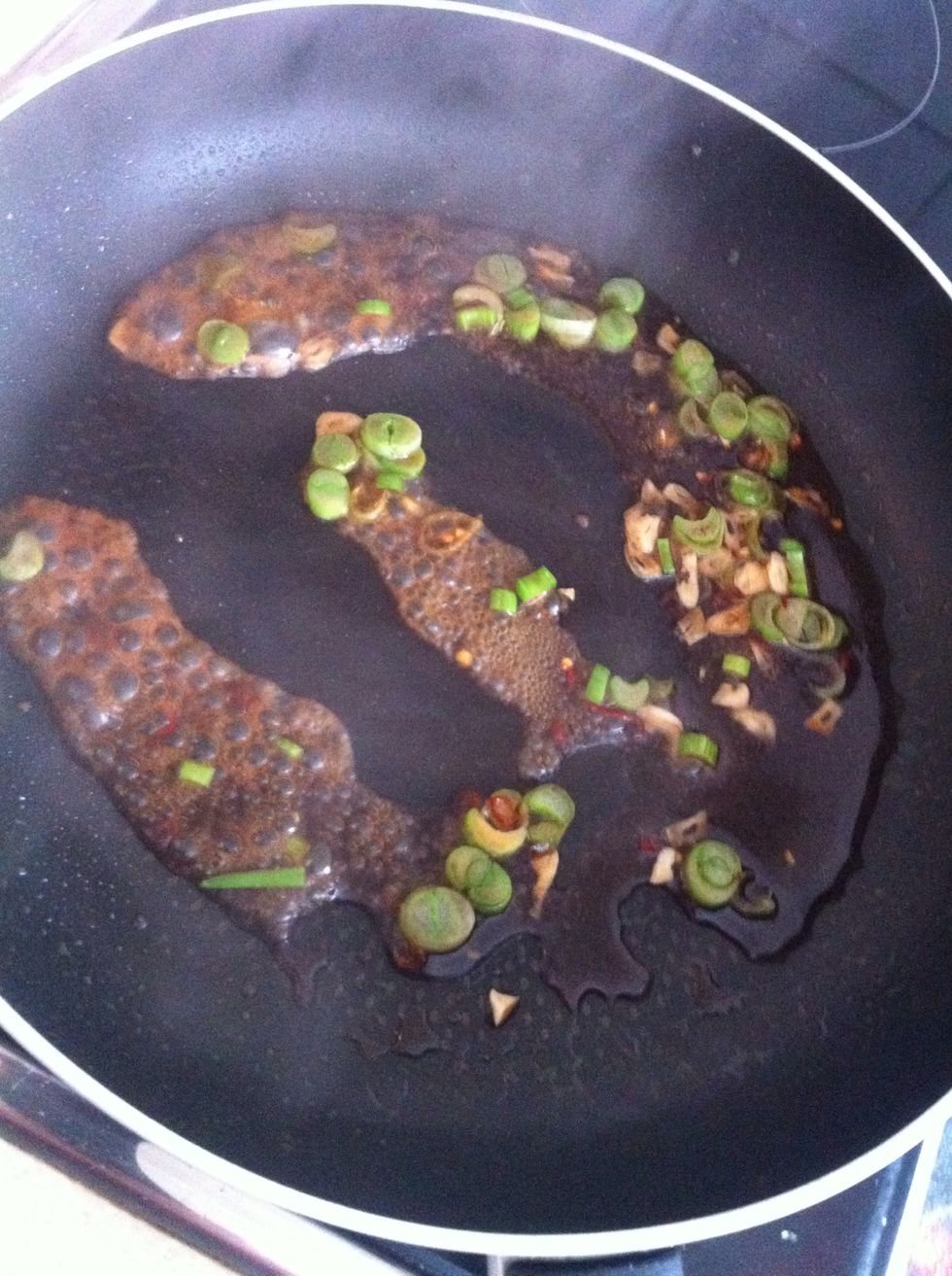 Stir-fry the chili pepper, garlic & spring onion in 1tsp of sesame seed oil. Add 2tbsp soy sauce and 2tsp rice vinegar and let it simmer for about 1 min to reduce the dominant taste of the soy sauce.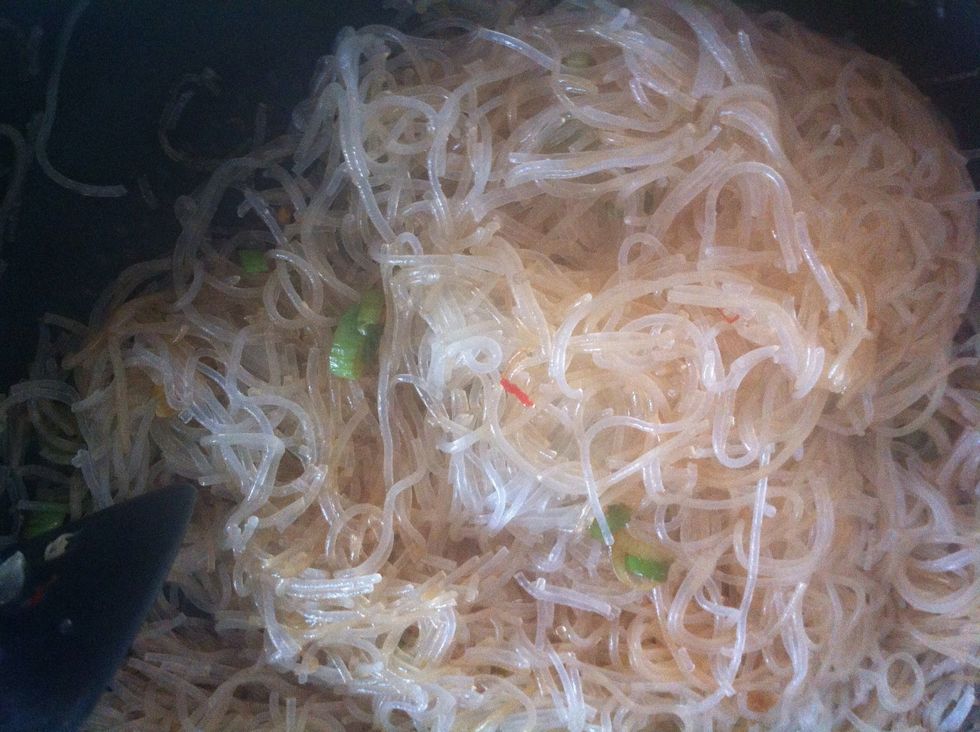 Just add the cooked noodles to the seasoning and mix it. Add a squeeze of lemon juice. Put it aside and let it cool down.
Step two. The tricky-tofu-step.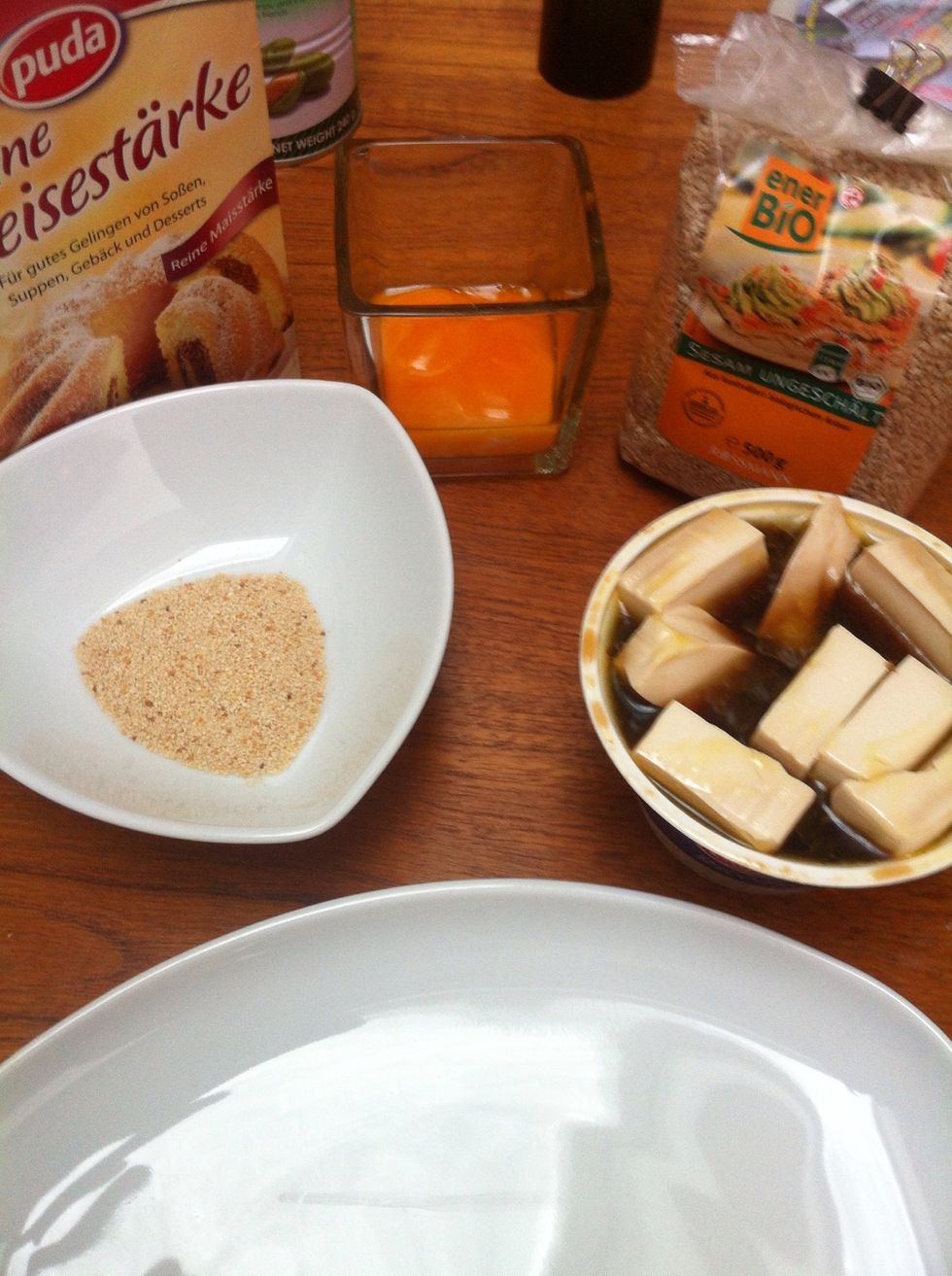 Tofu is boring. To make it more interesting we are going to crisp it up. Just whisk an egg and add a tsp of the tofu soaking liquid for seasoning. Prepare sesame seeds, bread crumbs and corn starch.
Get messy. Coat the tofu slice with corn starch, then pull it through the whisked egg and coat the slice with bread crumbs or sesame seeds.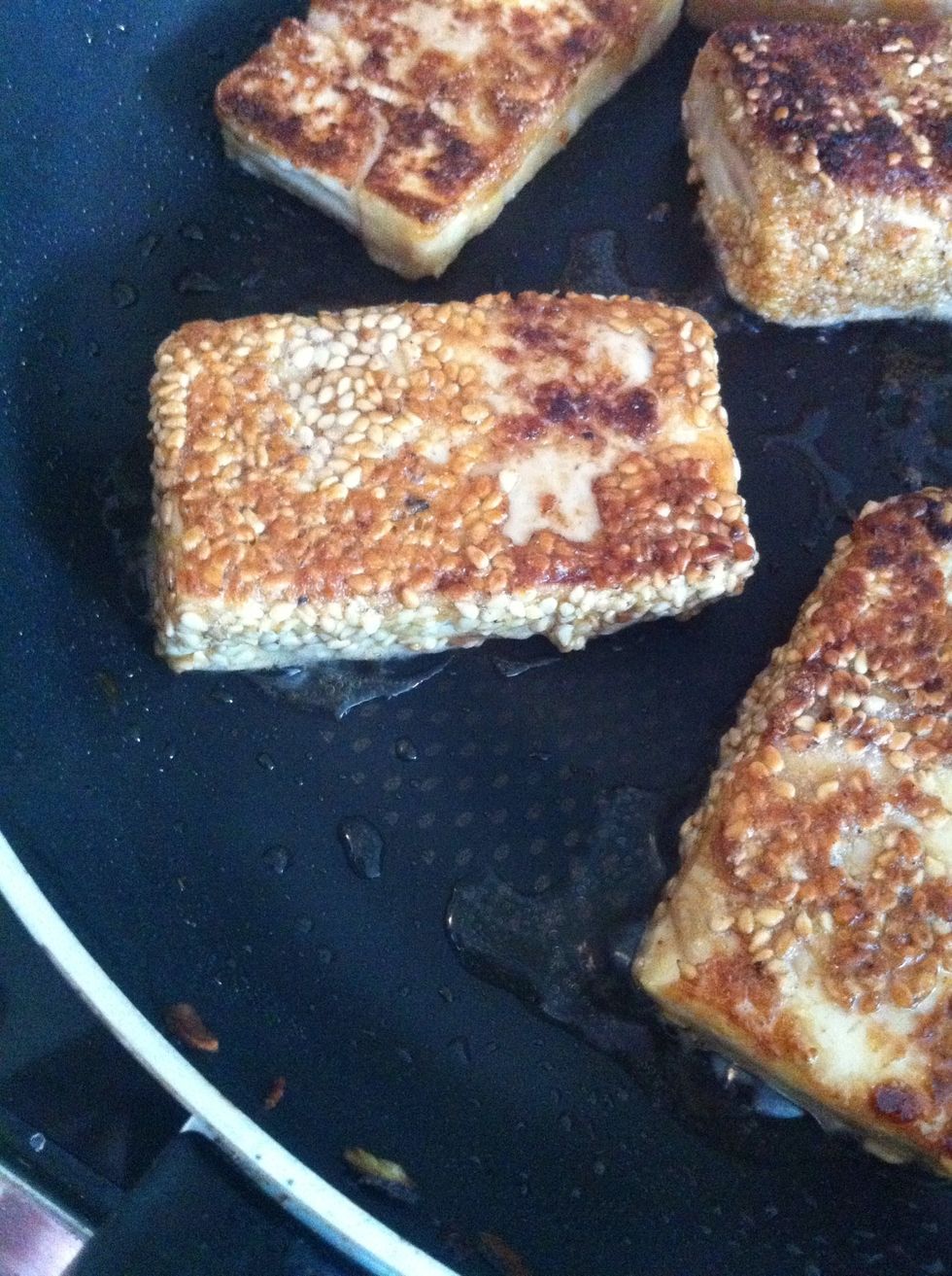 Roast the tofu (in oil) until golden.
Step three. The creative step.
Water the rice wrappers for about a minute in cold water and spread it on a kitchen towel.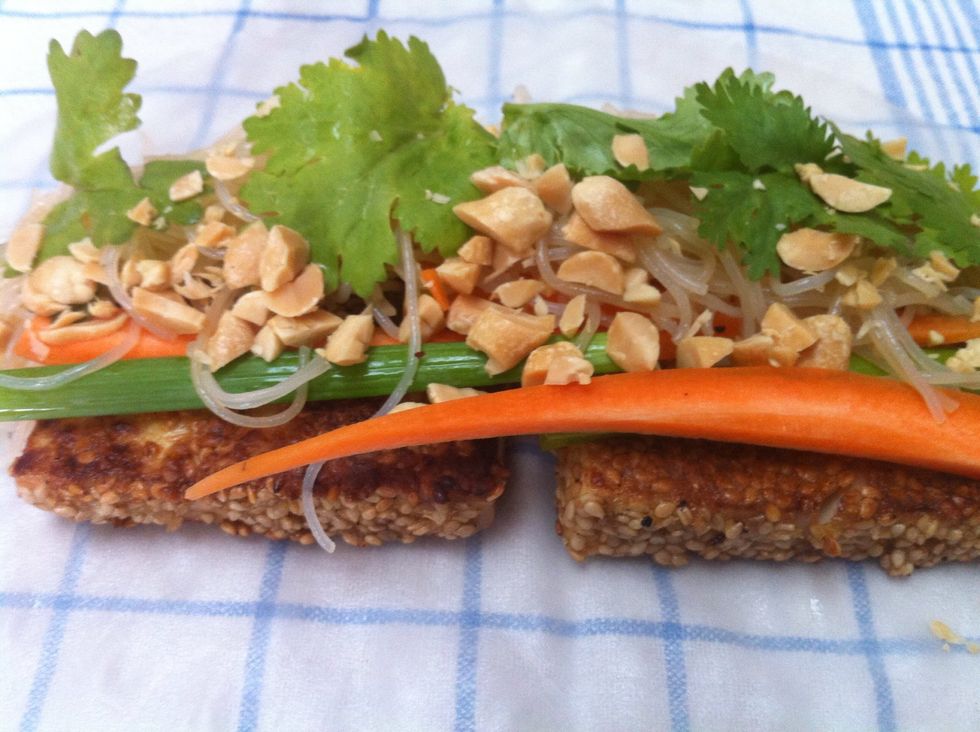 Get creative. Put tofu, noodles, slices of carrots, slices of spring onions (green part), chopped peanuts and cilantro on the rice wrappers. Make sure you have enough space left to roll them properly.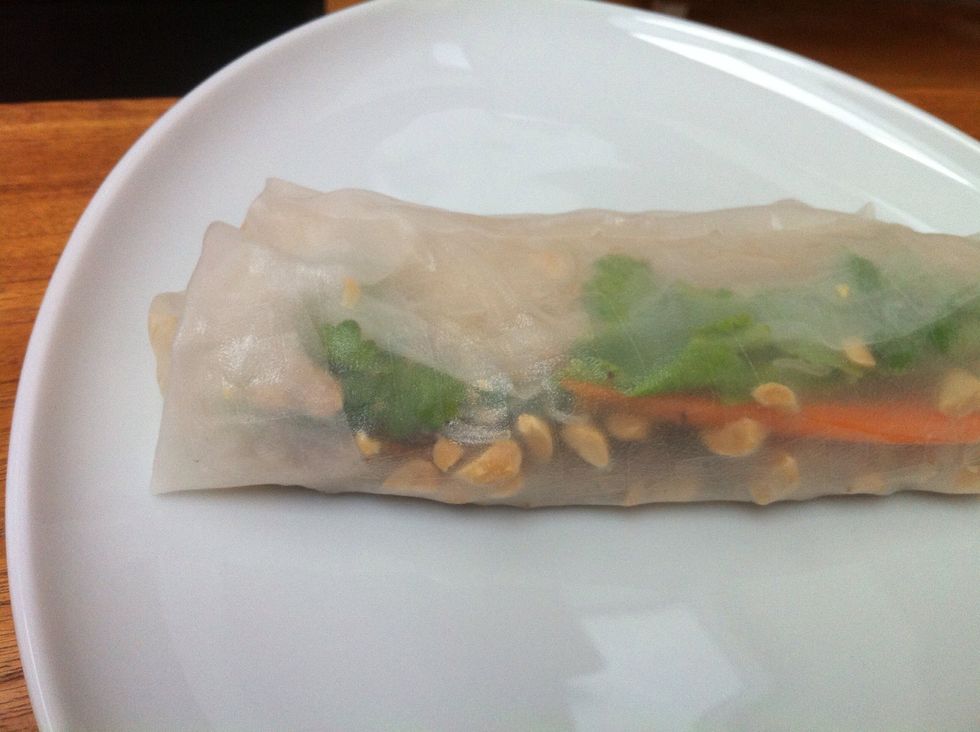 Roll them.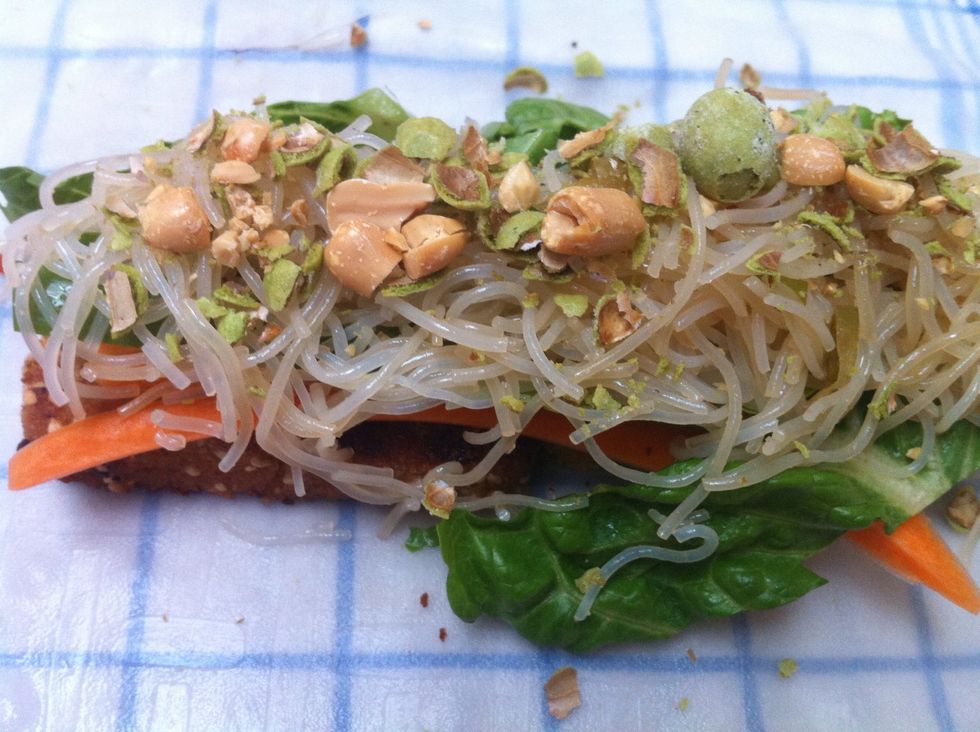 Of course you can put everything you like into the rice wrappers. Try romaine lettuce, apple slices, wasabi peanuts, prawns, chicken (be quick when using chicken, they tend to run away ;))...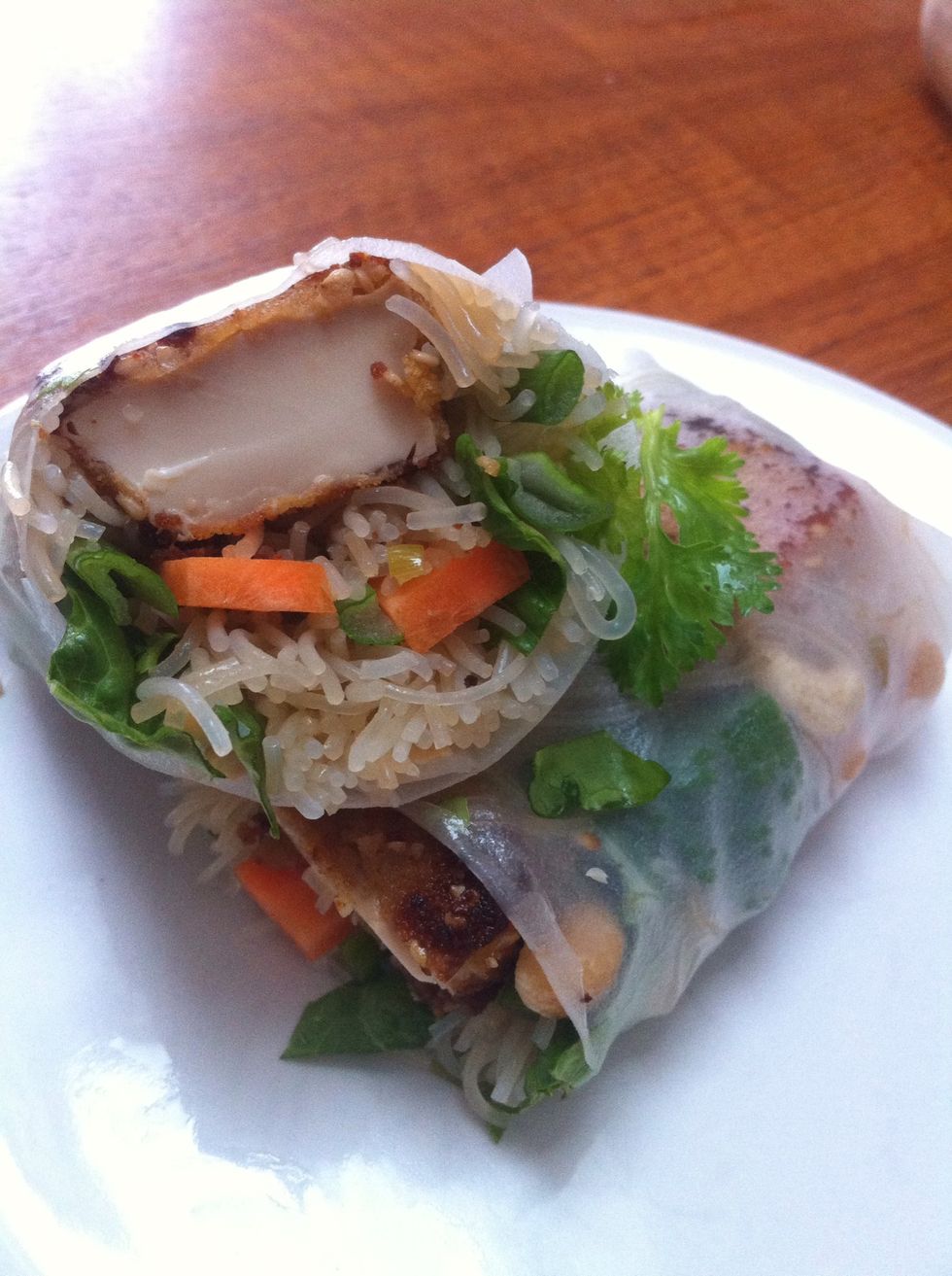 Served with a sweet chili dip... Enjoy! :)
...for 6-8 spring rolls.
Spring roll rice wrappers
100.0g Rice noodles
2.0 Cloves of garlic
1.0 Small chili pepper
3.0 Spring onions
3.0 Carrots
Lettuce (to taste)
1.0 Egg
400.0g Tofu
0.0 Lemon
1.0bnch Cilantro
Peanuts
Sesame seeds
Bread crumbs
Corn starch
Sesame oil
Light soy sauce
Rice vinegar