Ingredients -- (I realized afterwards I got mozzarella instead of feta so I swapped out spinach and parsley for the cucumber and dill I would have used -_- )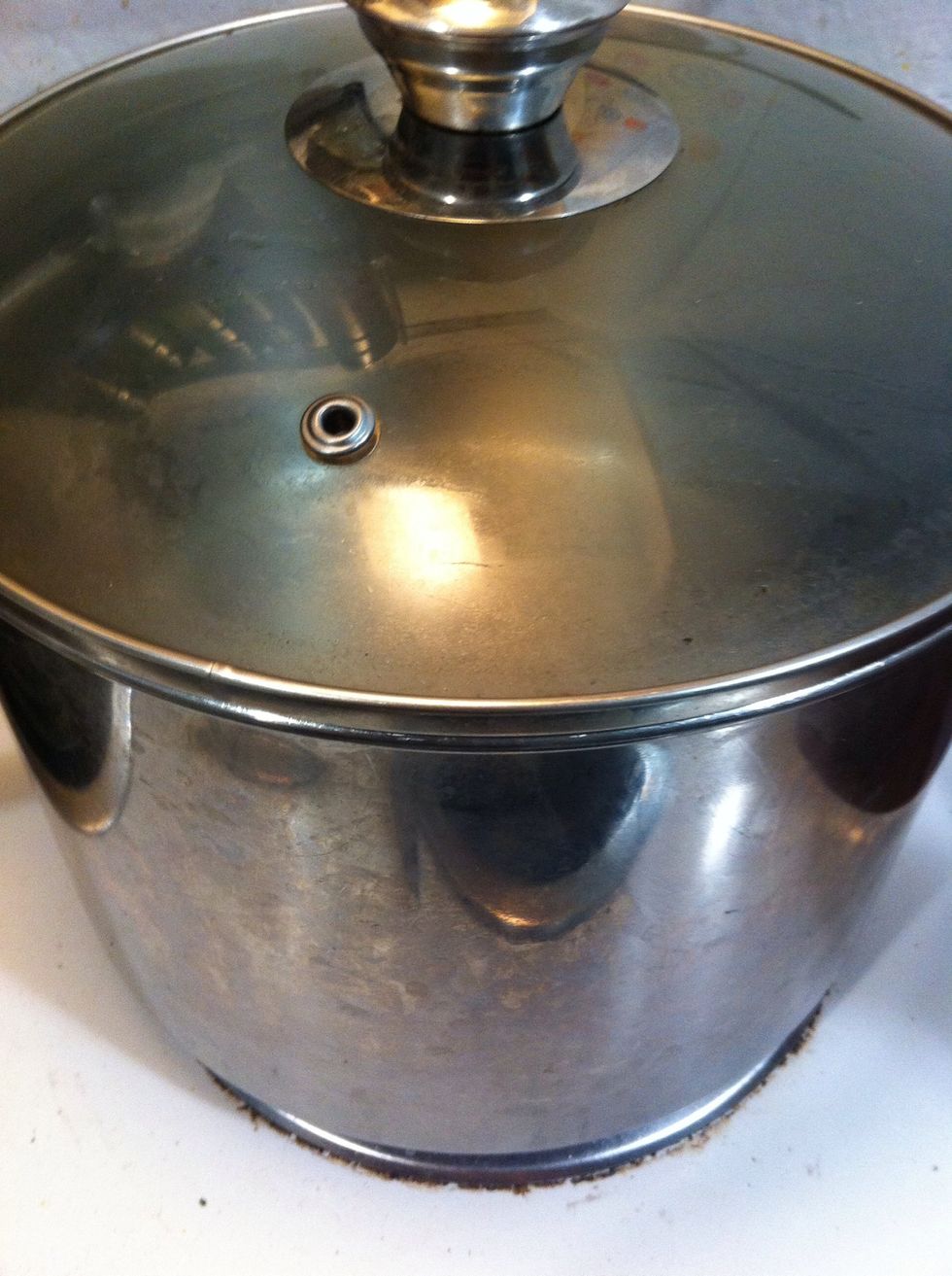 Start your pot of water so it's boiling by the time you're done chopping ! =]
Remove the outer layers of your 1/2 onion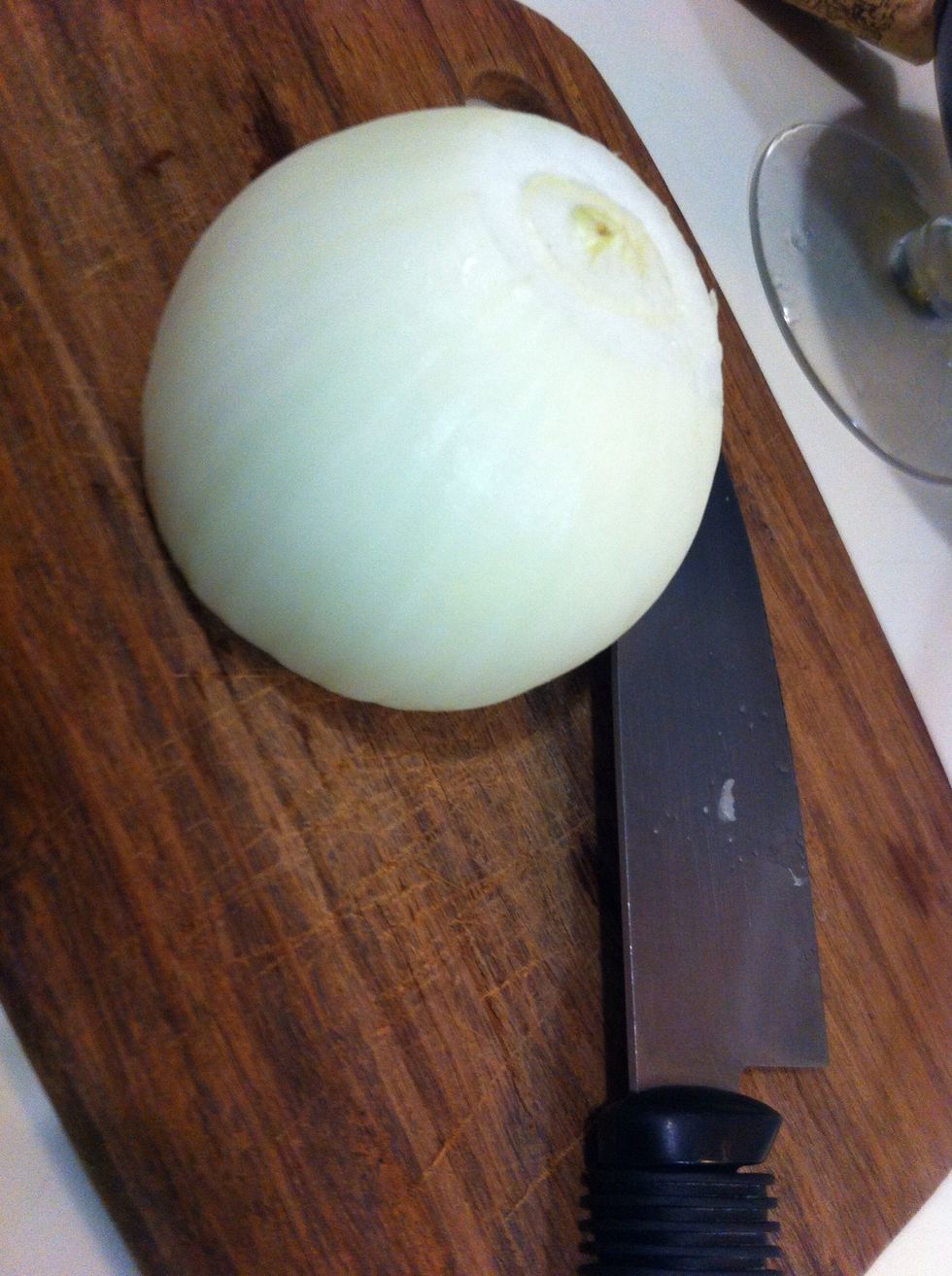 Slice...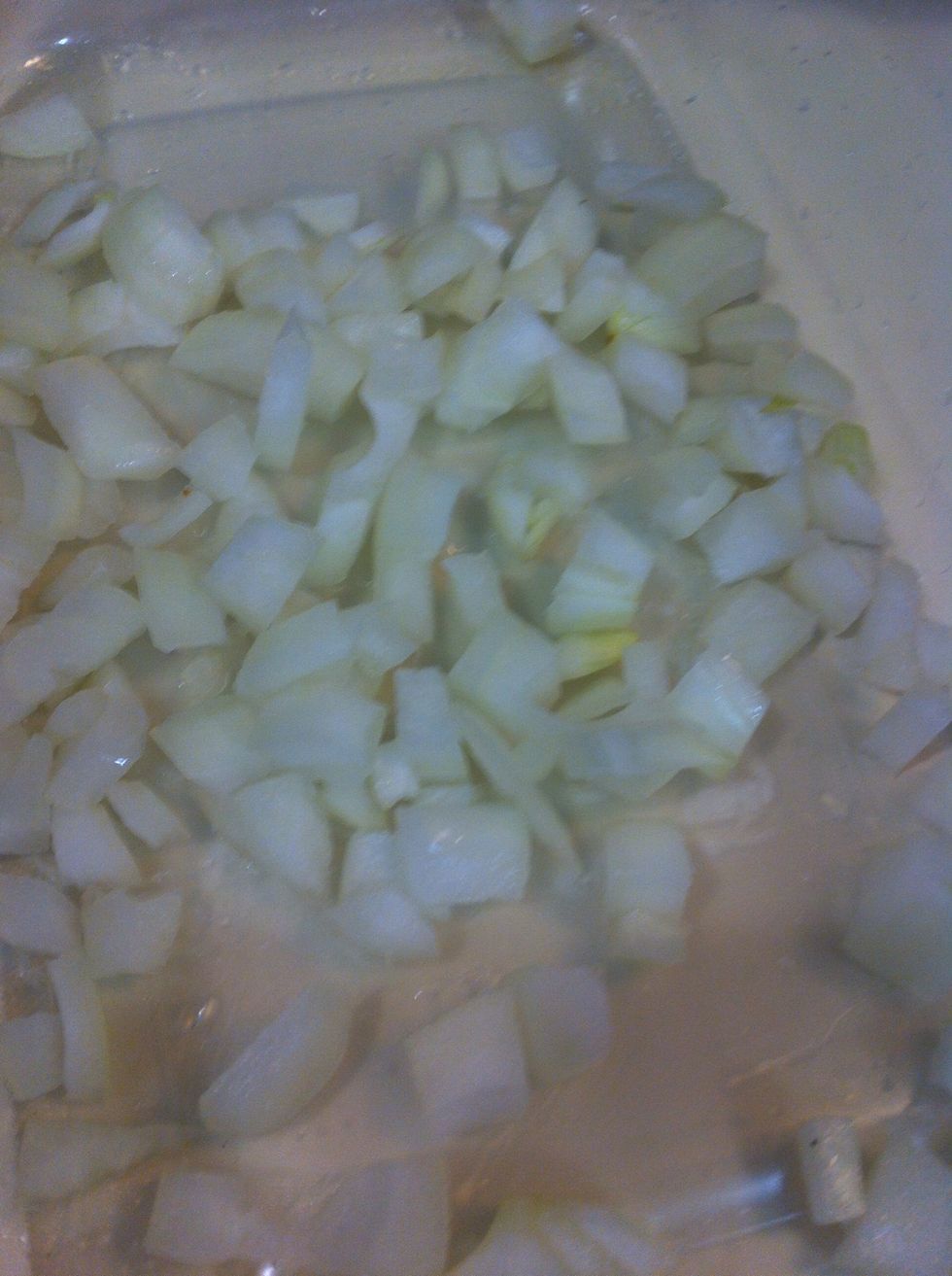 ...then dice ! And into your mixing bowl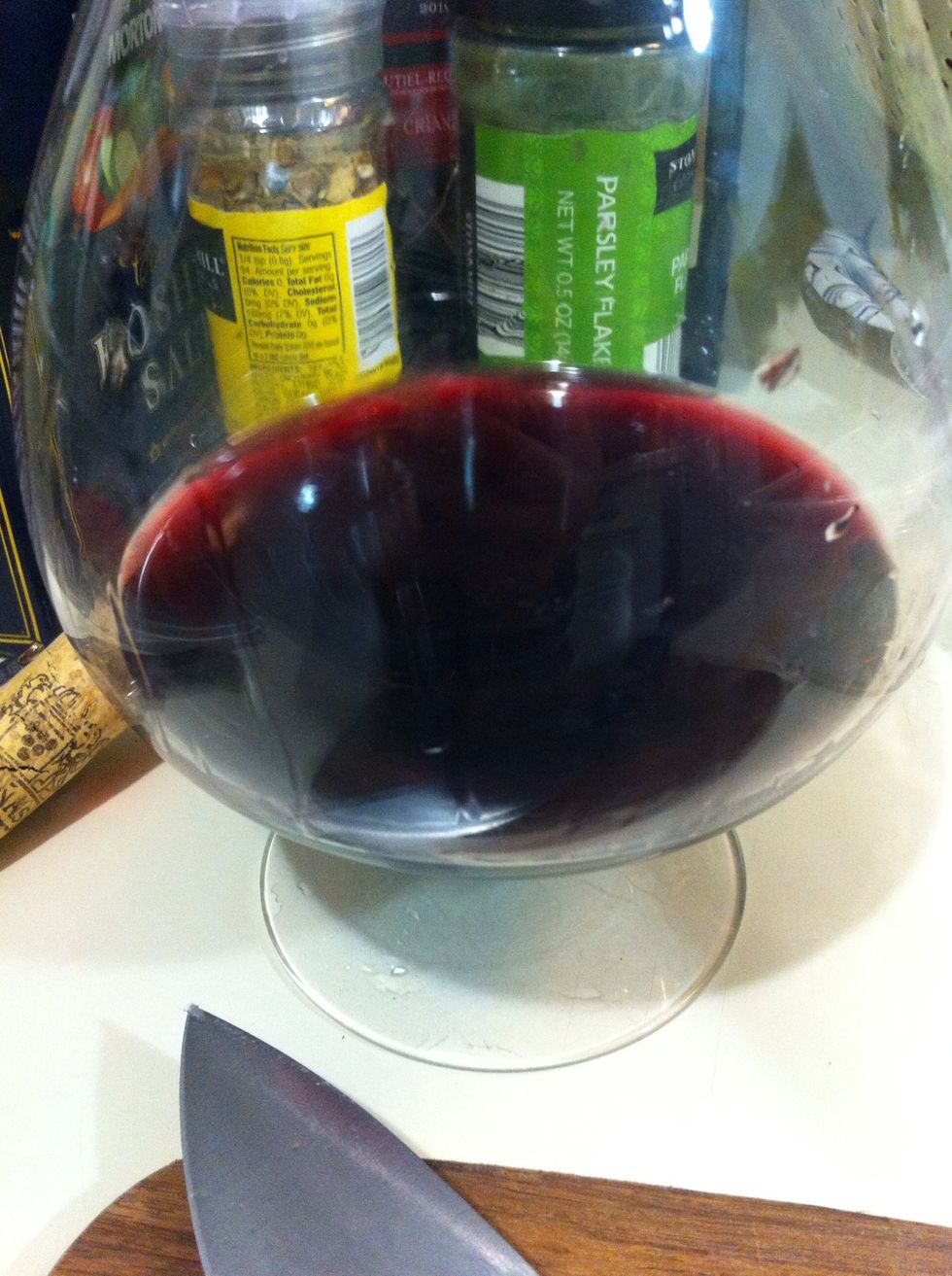 Don't forget to take a wine break ! (...as long as you're old enough to legally do so...)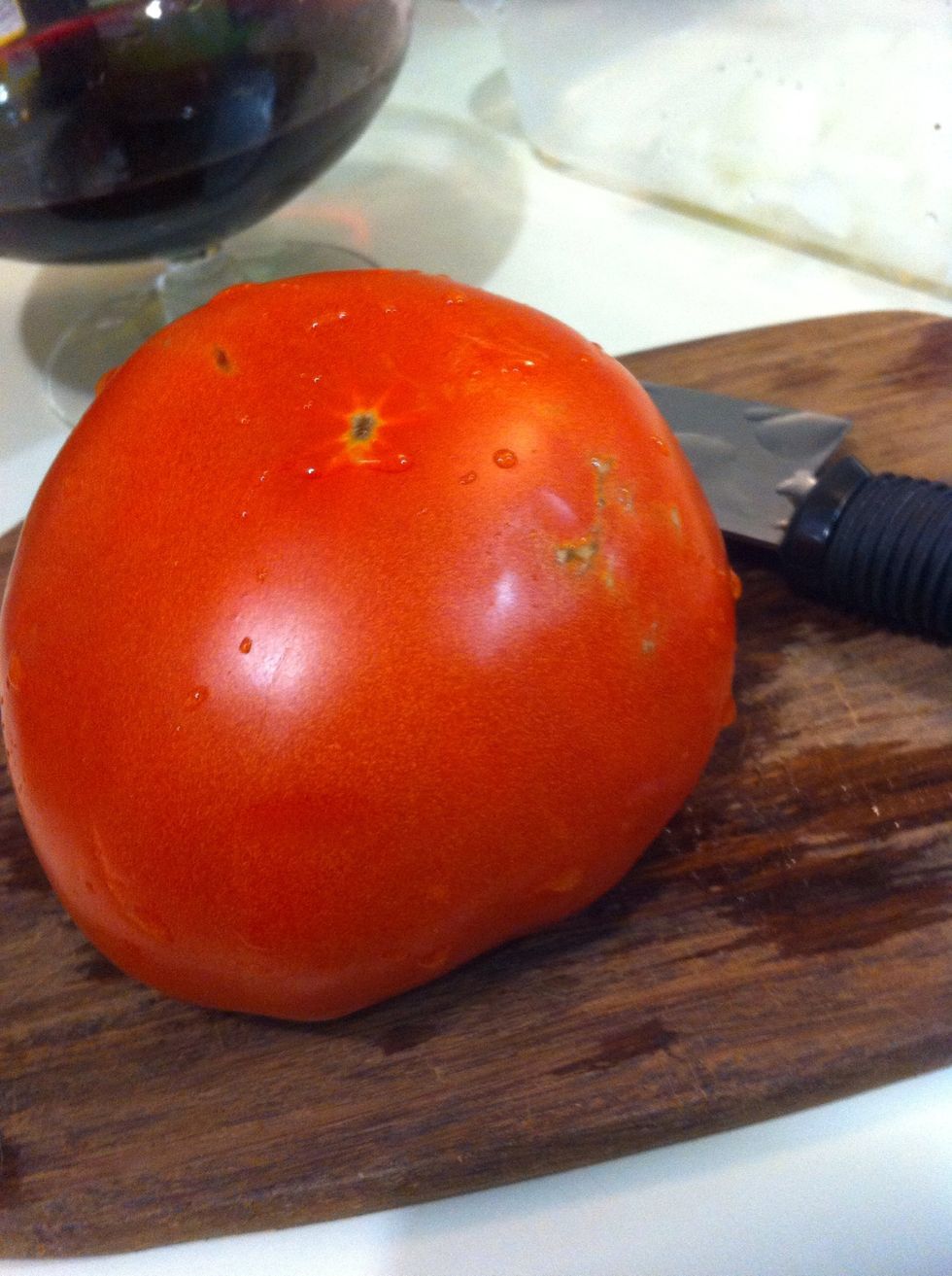 Slice off your tomato butt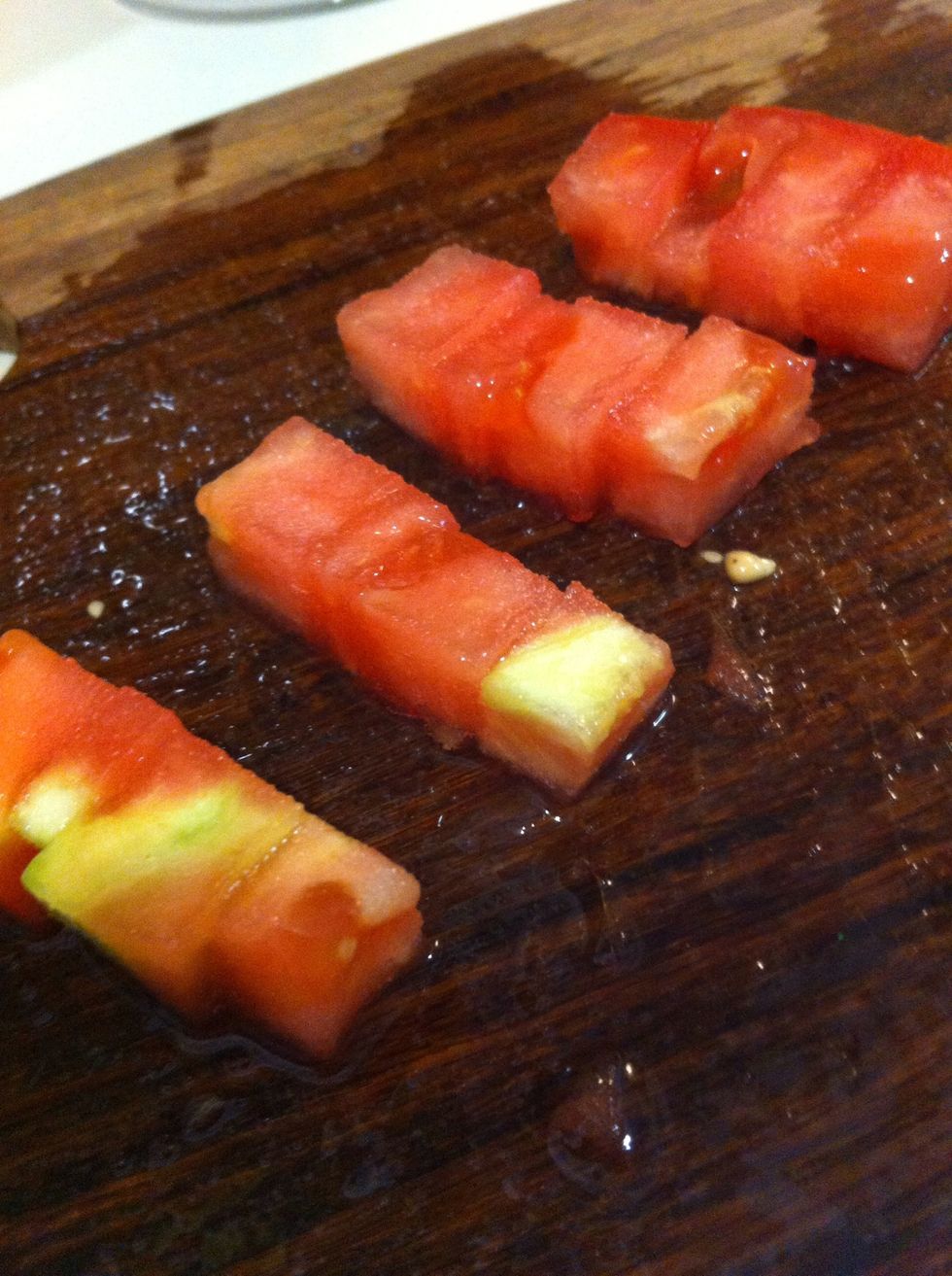 And dice up your tomato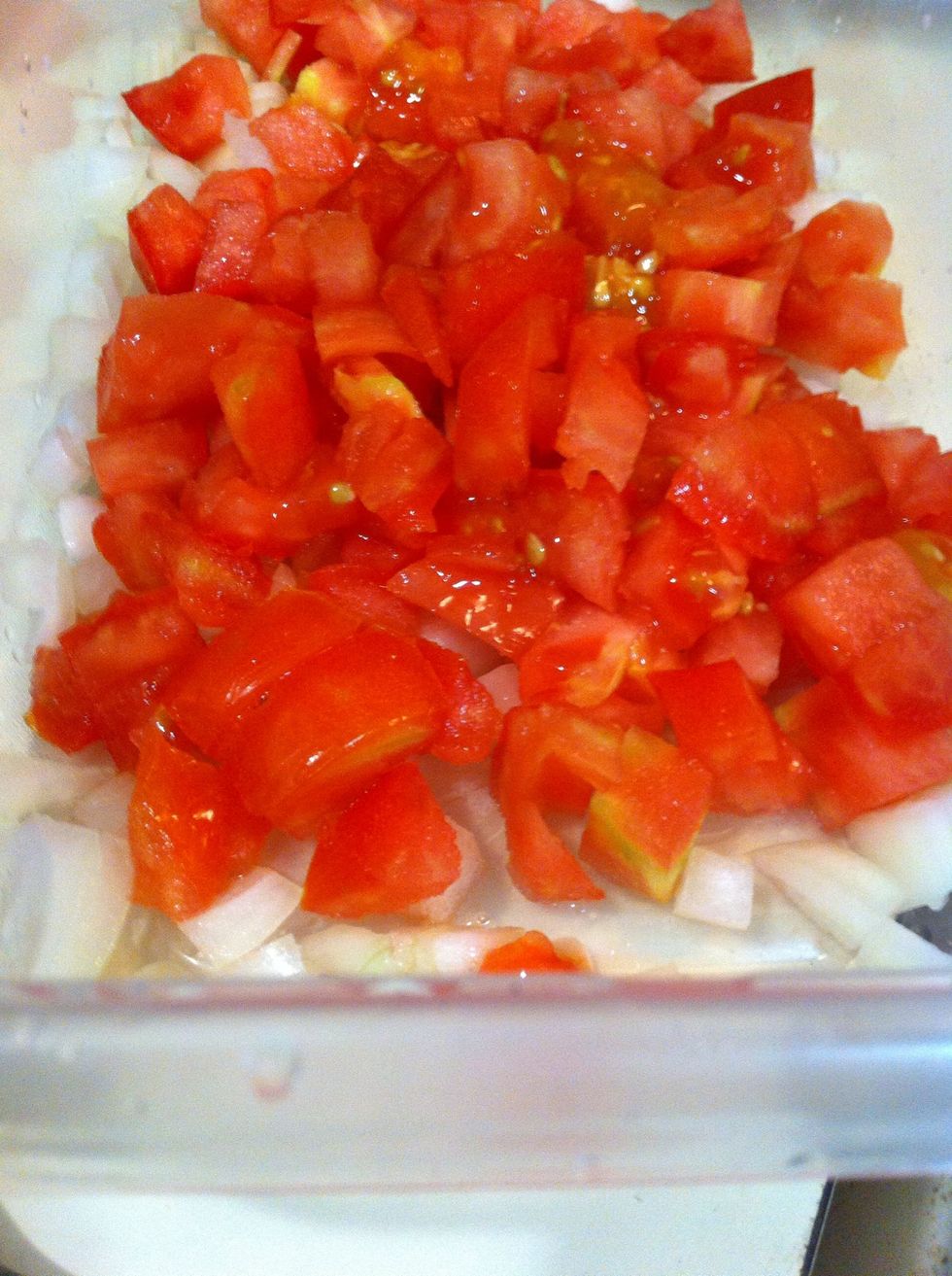 And into your mixing bowl with the onions !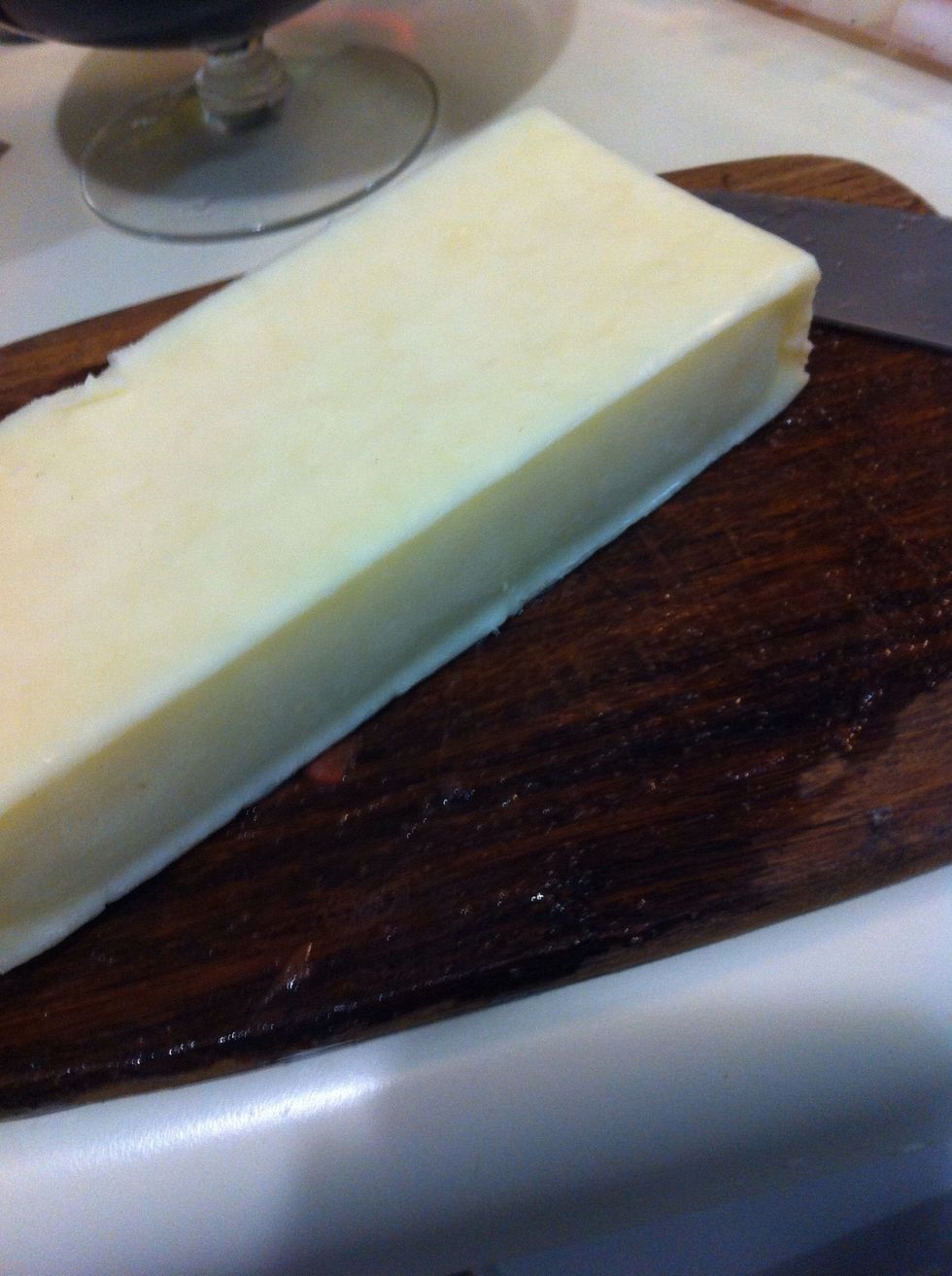 Break up your feta - ahem, oops, dice up your mozzarella (don't worry, either way it'll be delicious!)
Cubes into the mixing bowl !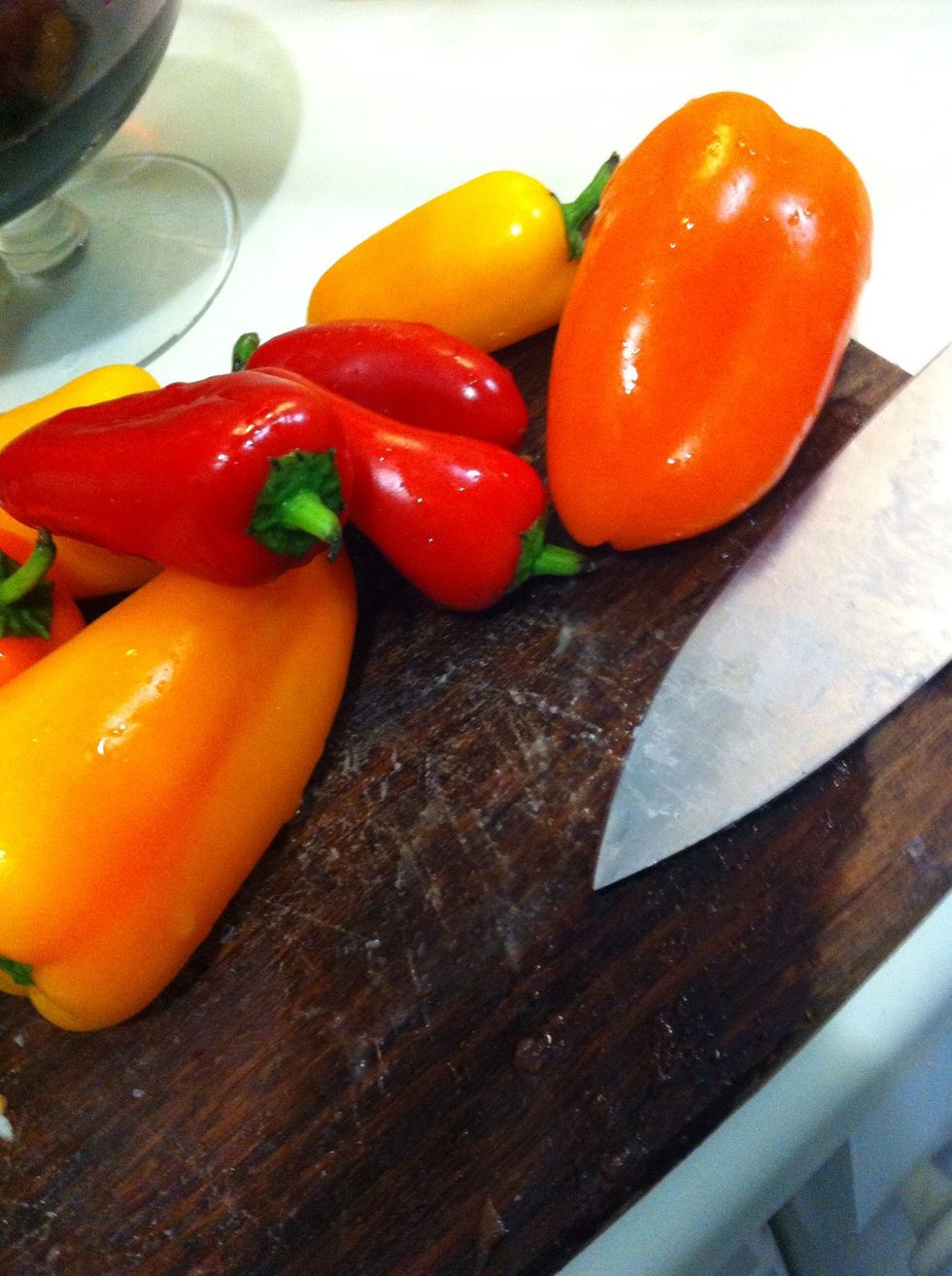 Prepare your multi-colored peppers...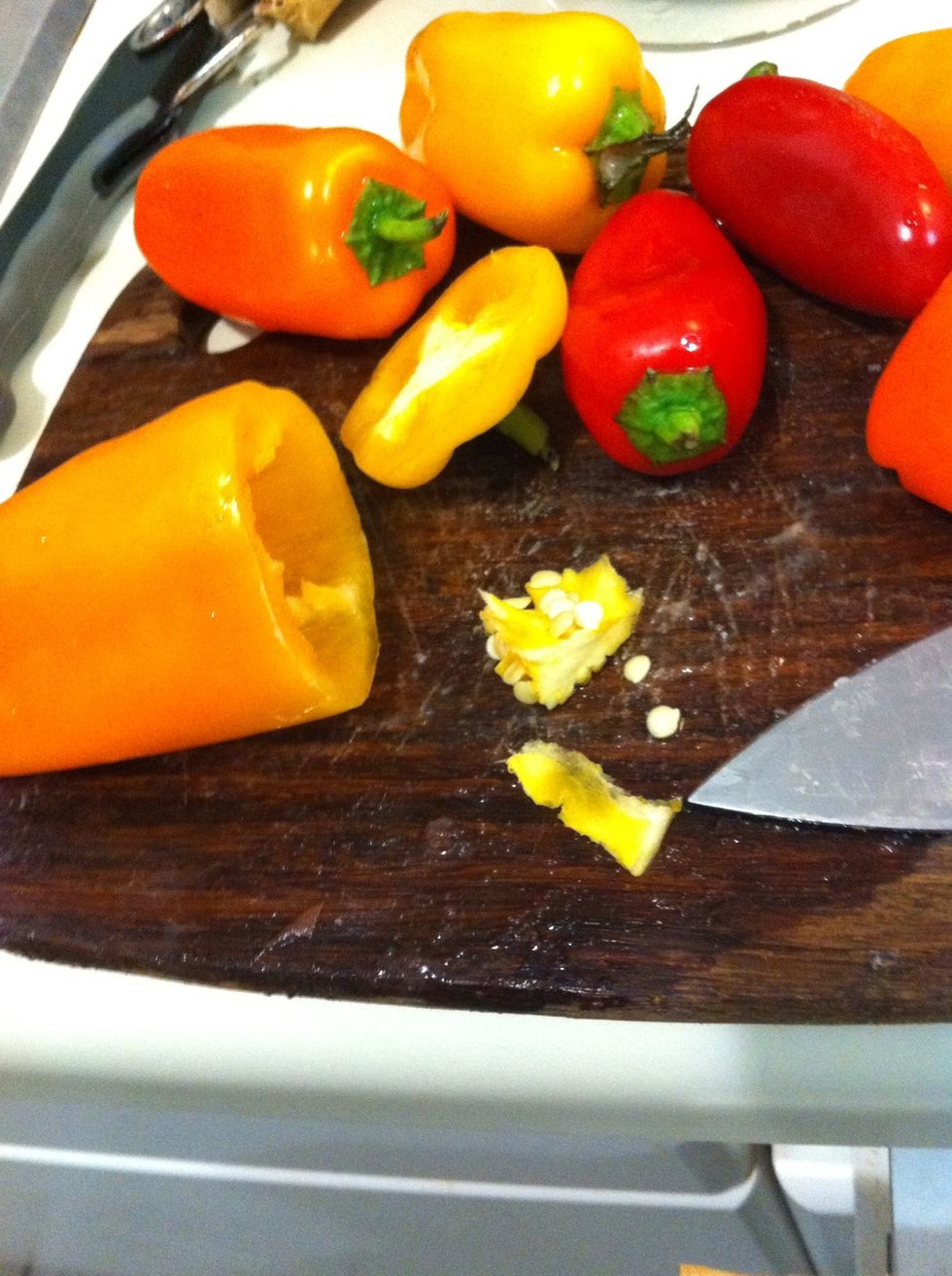 Chop the tops off and remove the seeds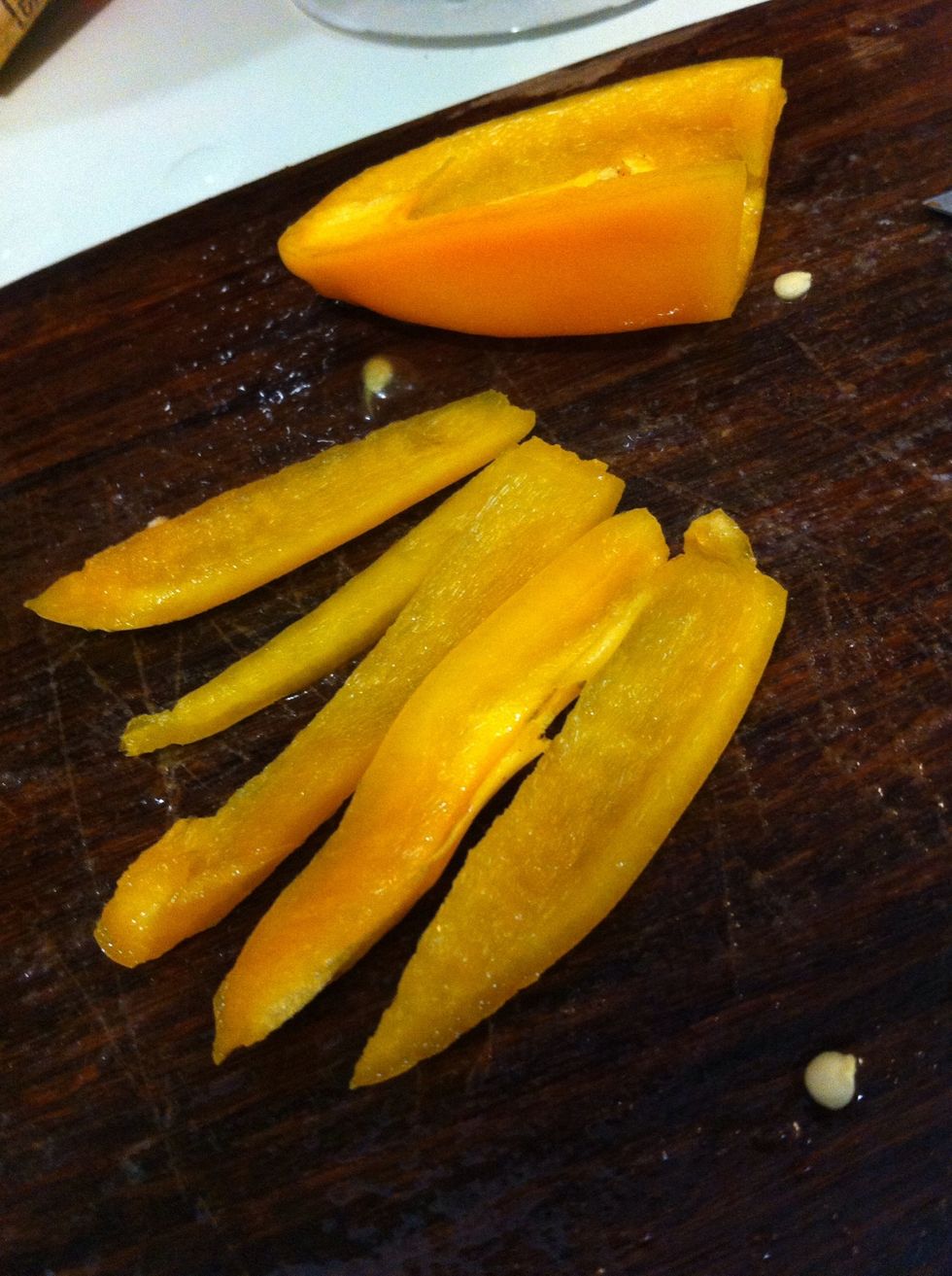 Slivers...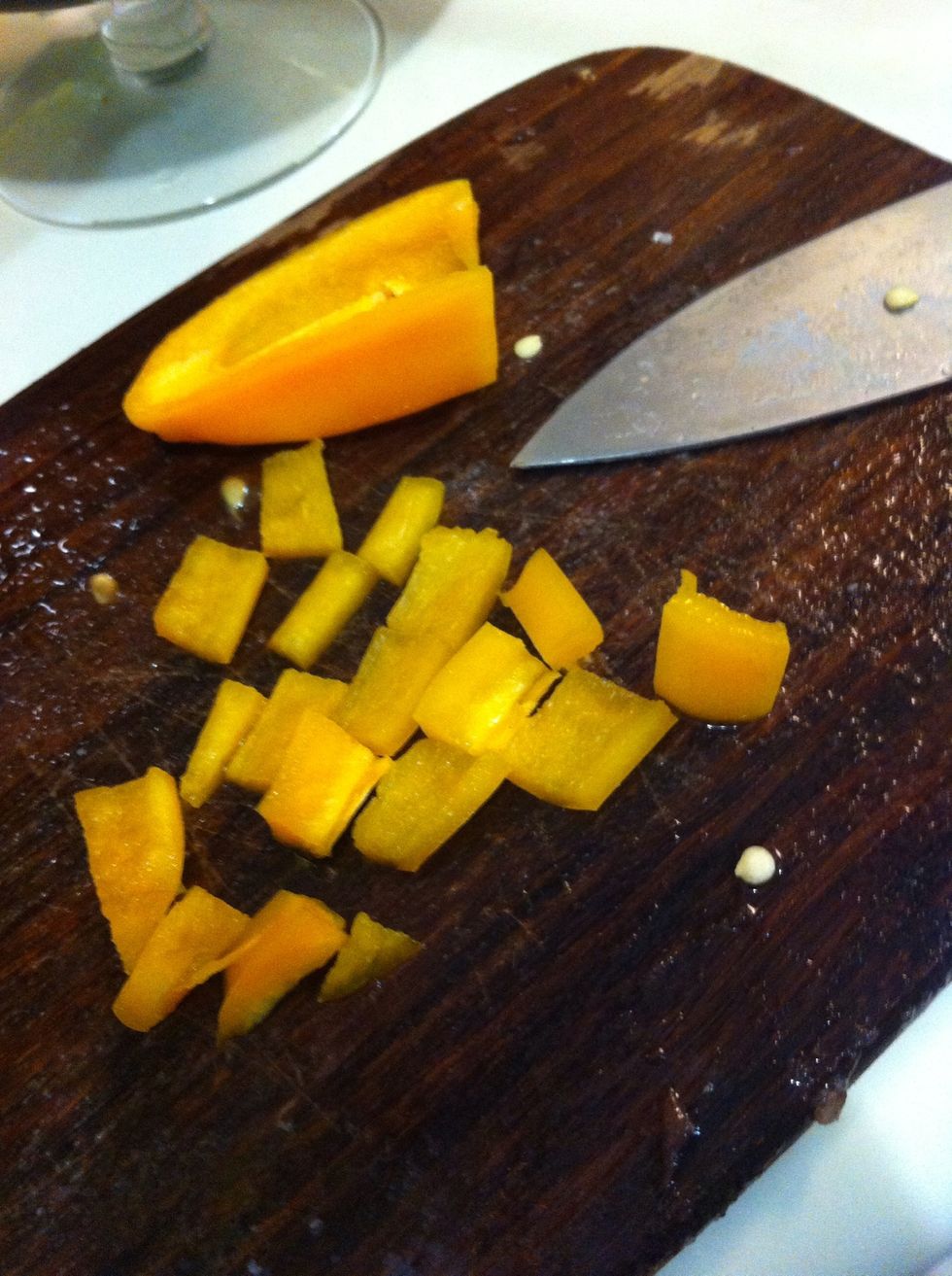 ...and then cubes!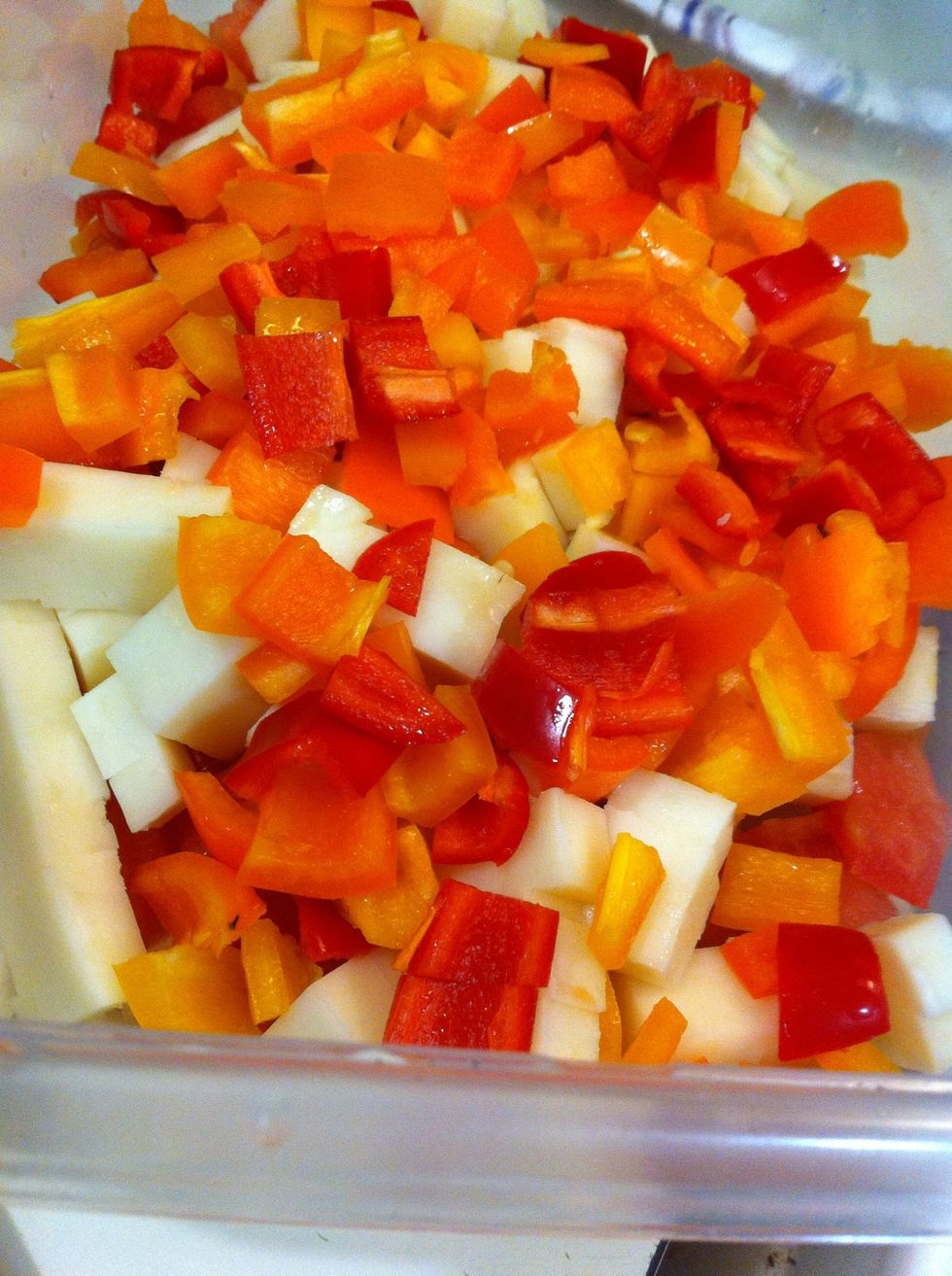 Into the mix !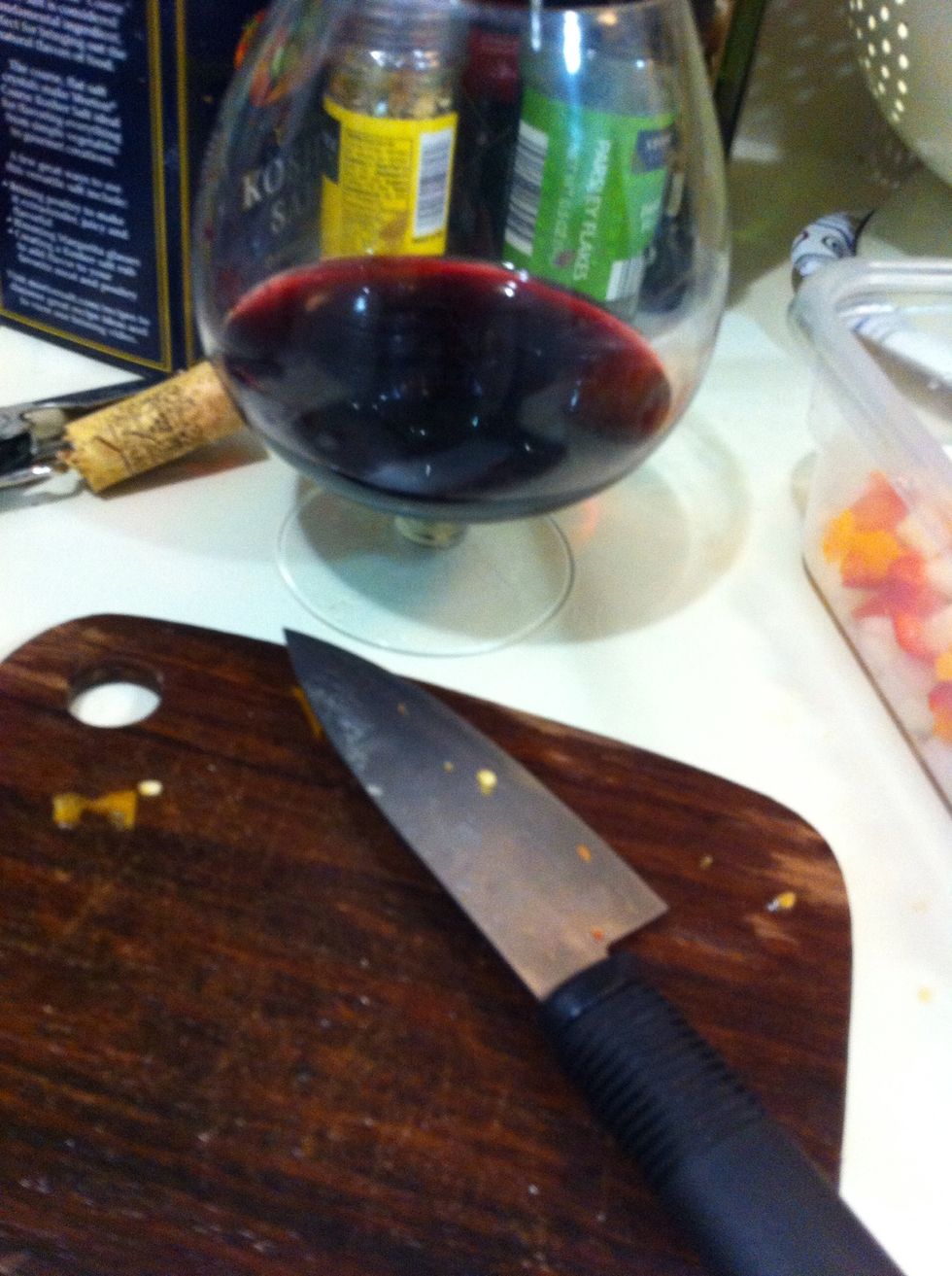 Don't forget to give your wine attention...
Olives however you'd like rings, cubes, halves...!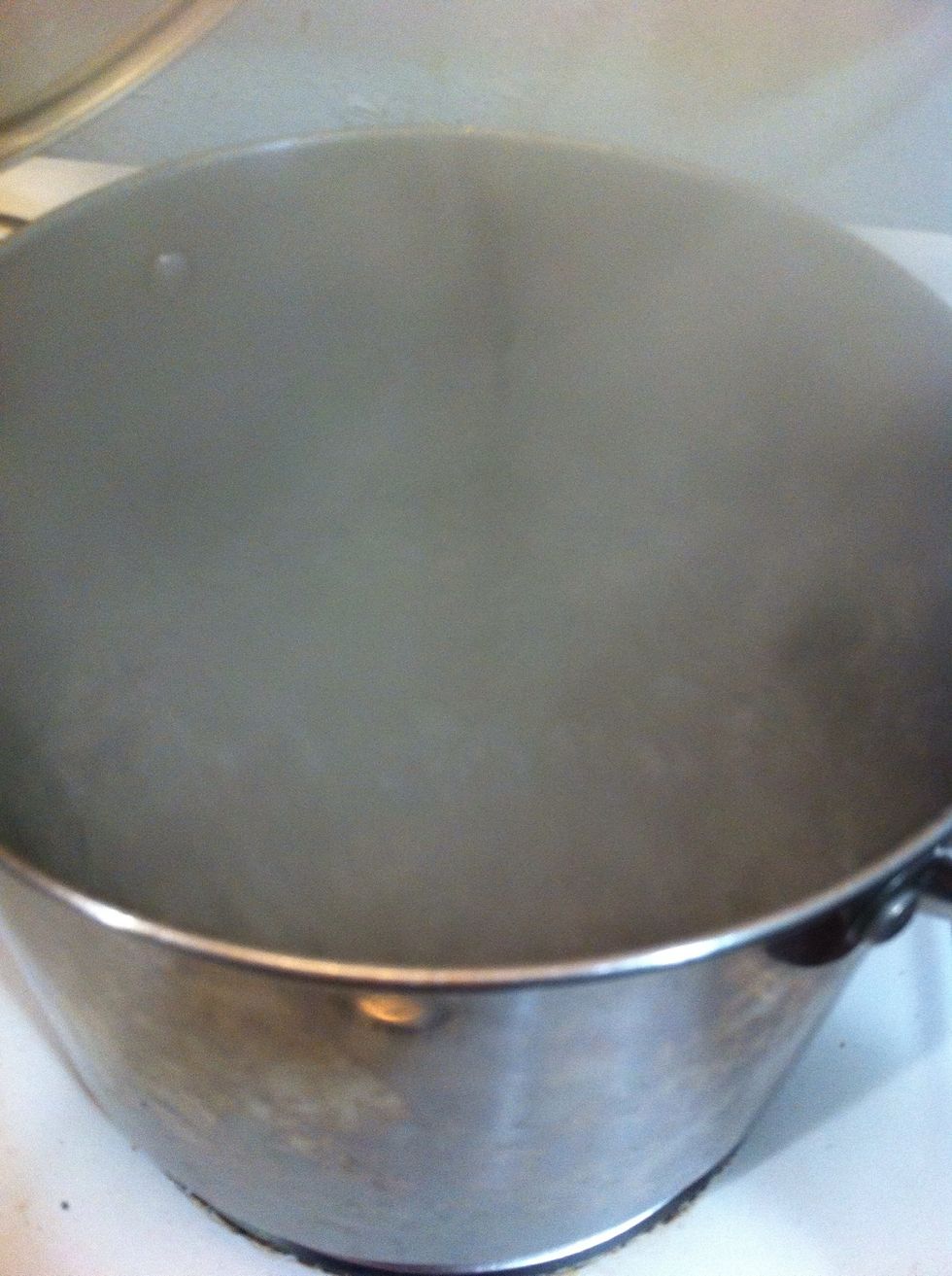 Add salt to your water once it begins to boil
Alternately, you could put the salt in initially before you heat up your water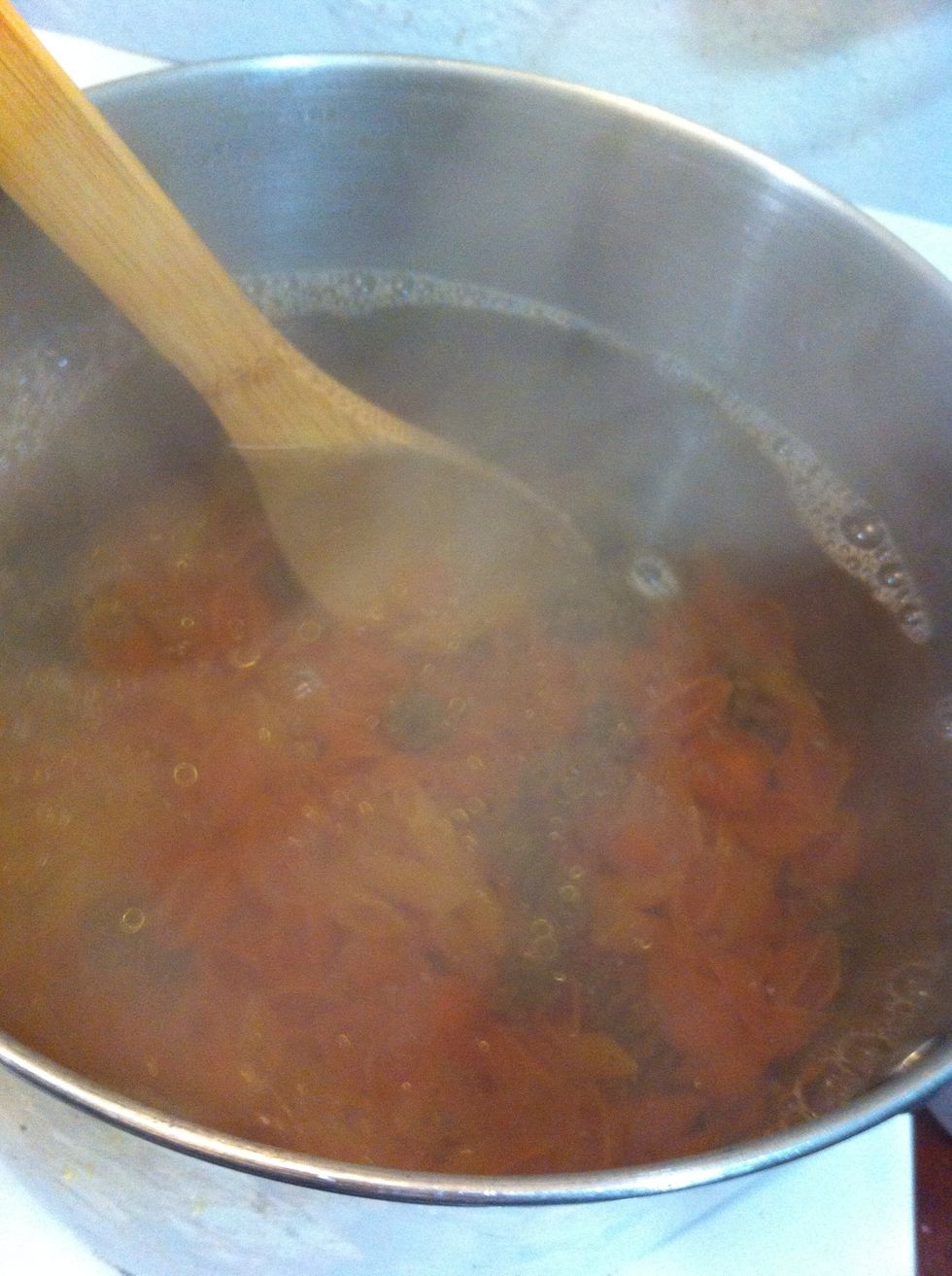 Dump in your veggie pasta, and bring it up to a boil - then lower the heat slightly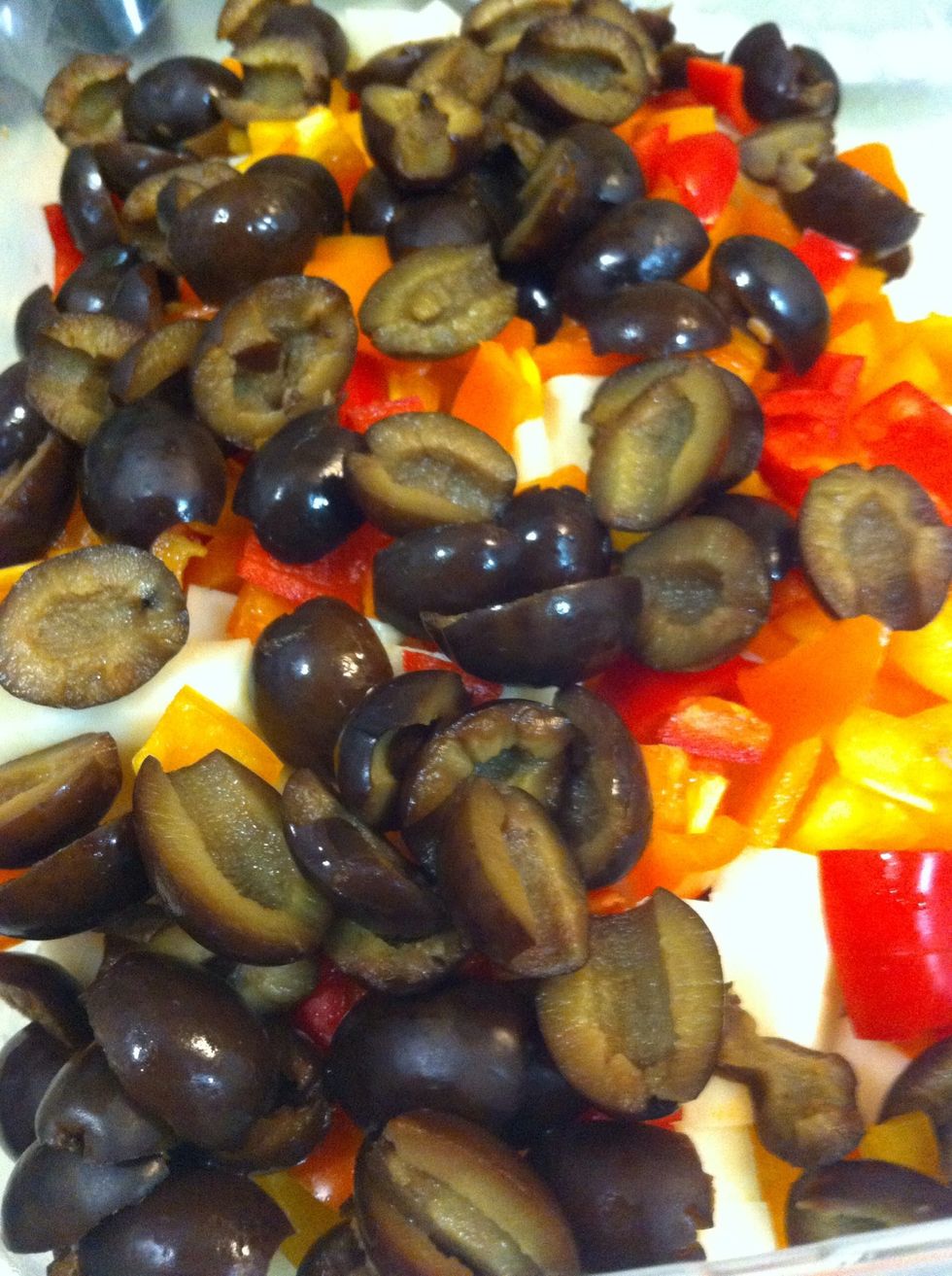 Back to your colorful mix of veggies...
Season with parsley, salt, lemon pepper, and olive oil to taste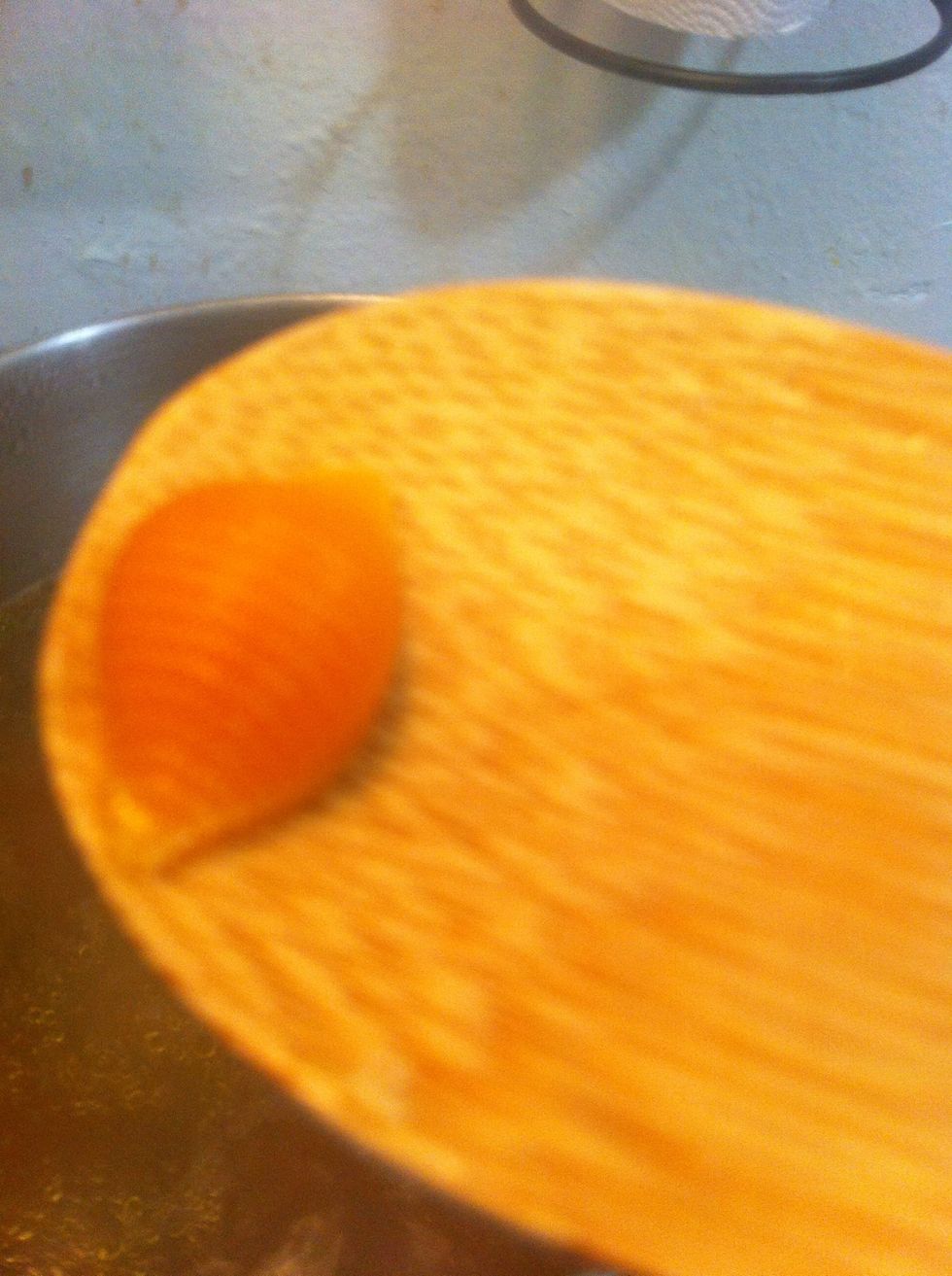 Try the pasta - we like ours al dente, but cook it as long as you want (it's generally better if it's a little harder - especially as a cold salad )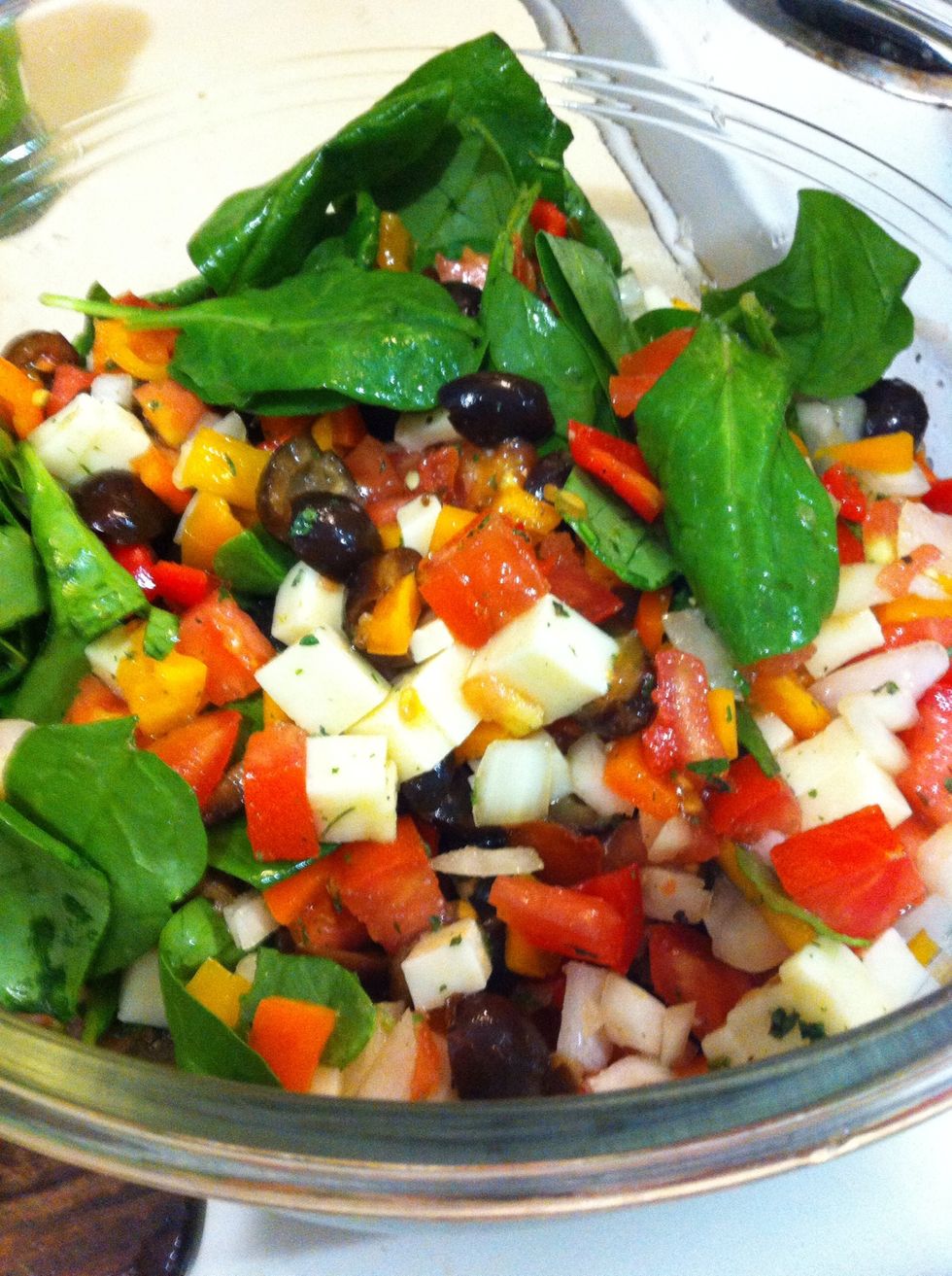 Here's where I decided to add some spinach...
Drain your pasta then add to your mix of veggies; stir it well then set it aside in your fridge...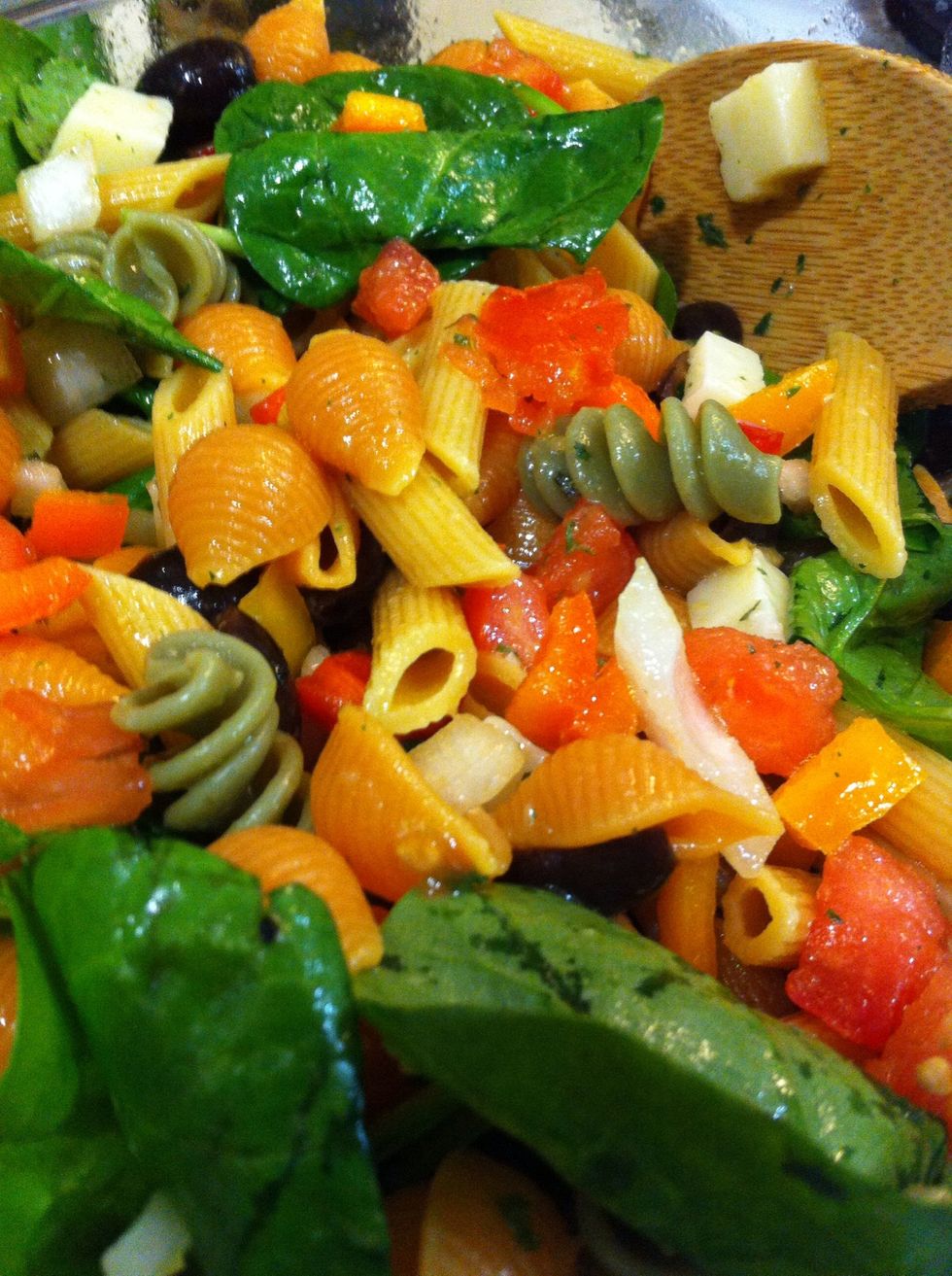 Enjoy well-chilled on a hot summer day! It's even more healthy if you use the veggie-based pasta as I did =]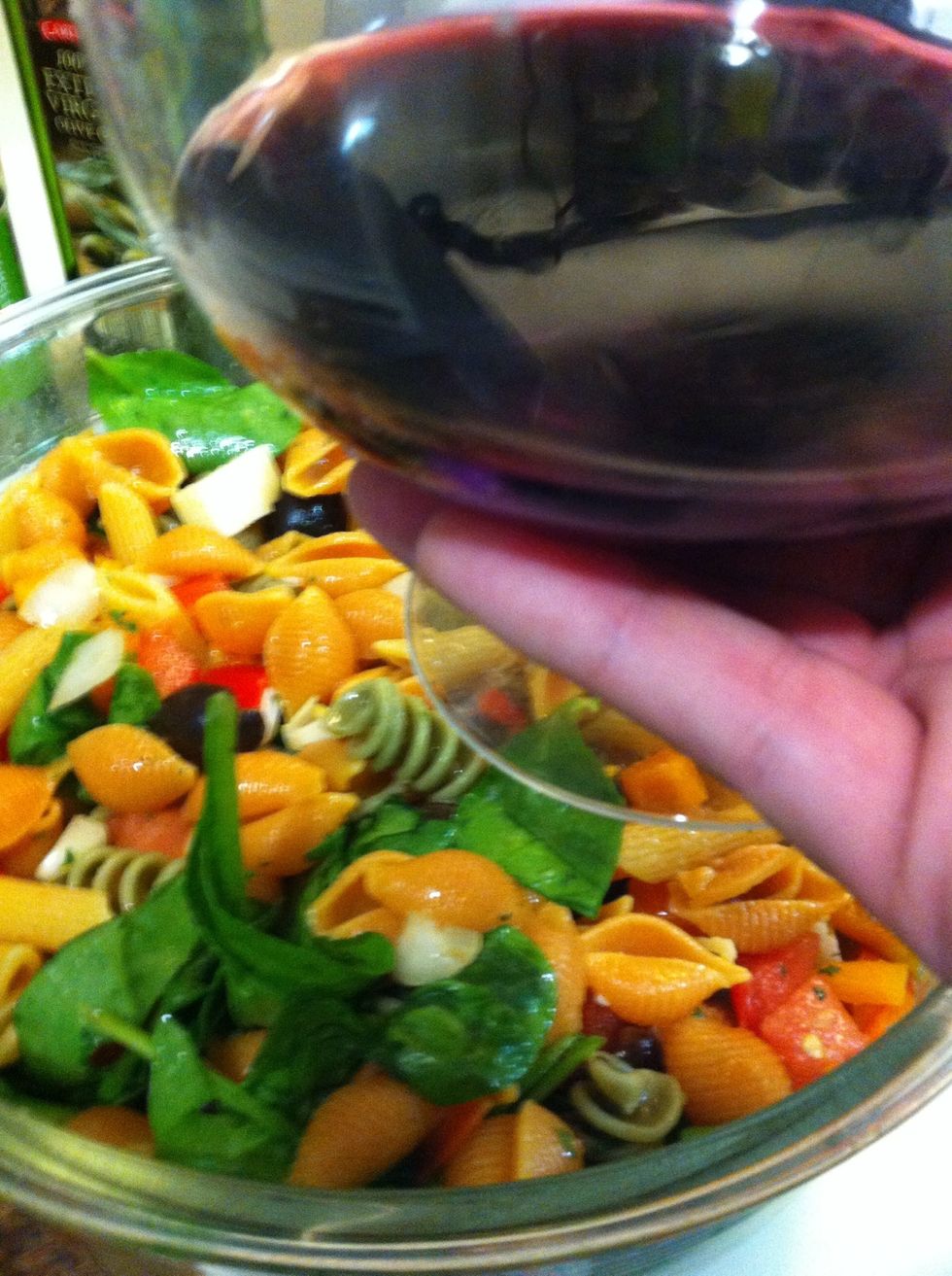 As always, feel free to comment with questions or suggestions, and add me for more inspired recipes ! Enjoy your summer !
Veggie pasta
Tricolor peppers
Onion
Tomato
Mozzarella
Spinach
Olives
Olive oil
Salt
Parsley
Lemon pepper