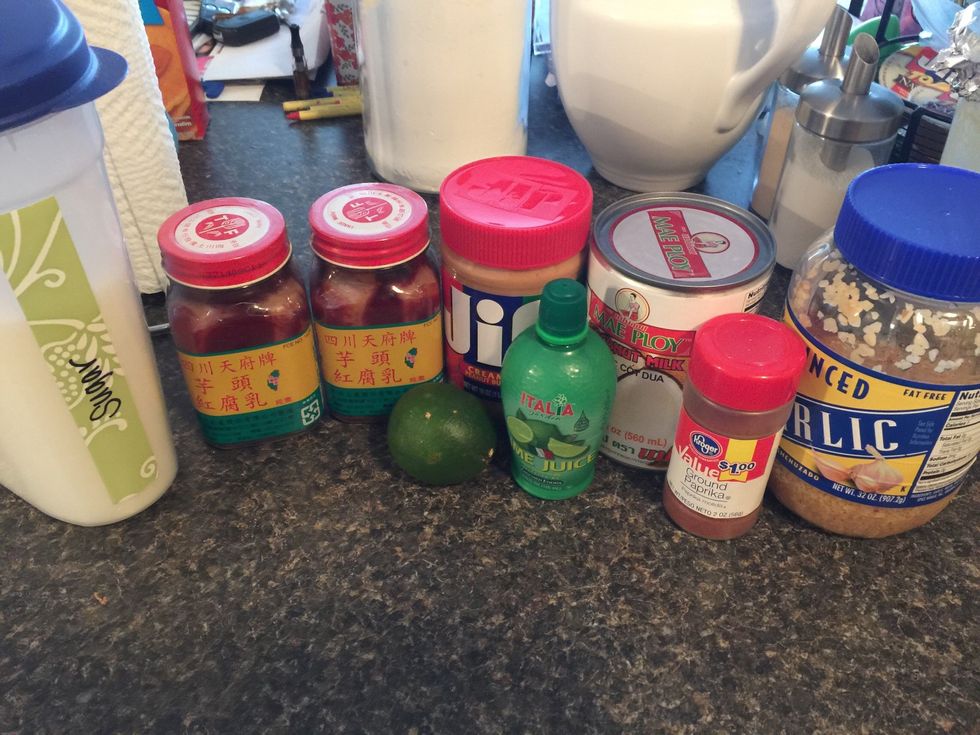 These are the ingredients I used. Some got cut off in the pic. 1 can coconut milk, 1/2 jar of peanut butter, 1 lime, 1 spoonful of minced garlic, about 1/2c sugar, paprika*, 2 jars of bean curd.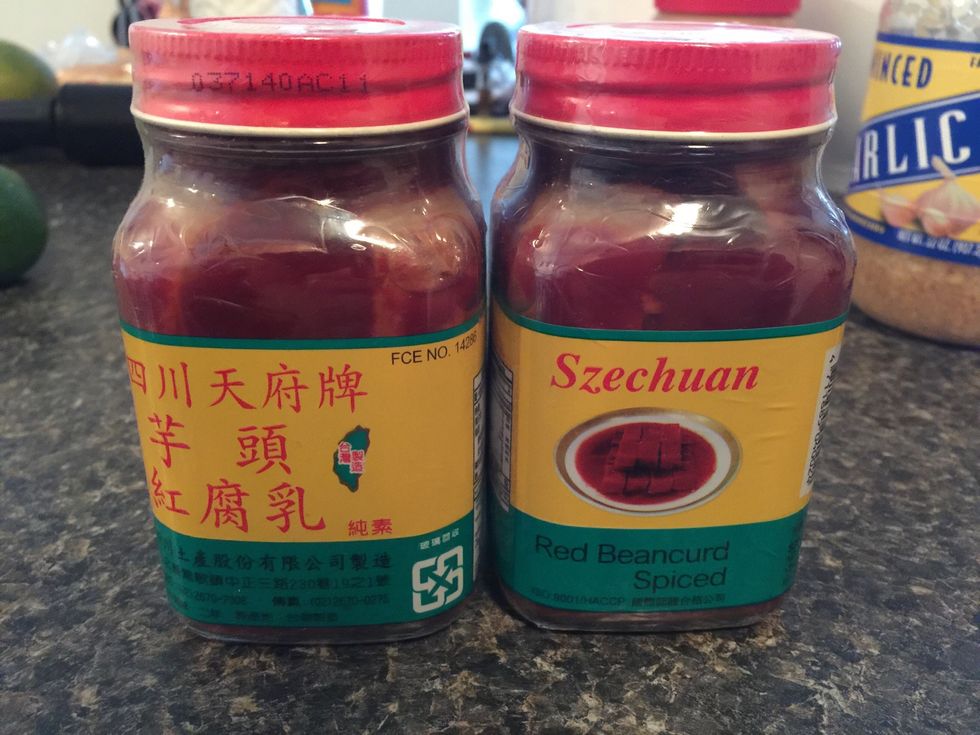 I buy this kind because of the red color. You can buy other kinds of bean curd. They don't all come in this red color.
Boil coconut milk in a pot.
Then add 1/2 or more jar of peanut butter. I like a lot of pb taste so I added almost the entire jar. Also add garlic, sugar, lime juice, paprika(optl), and the bean curd.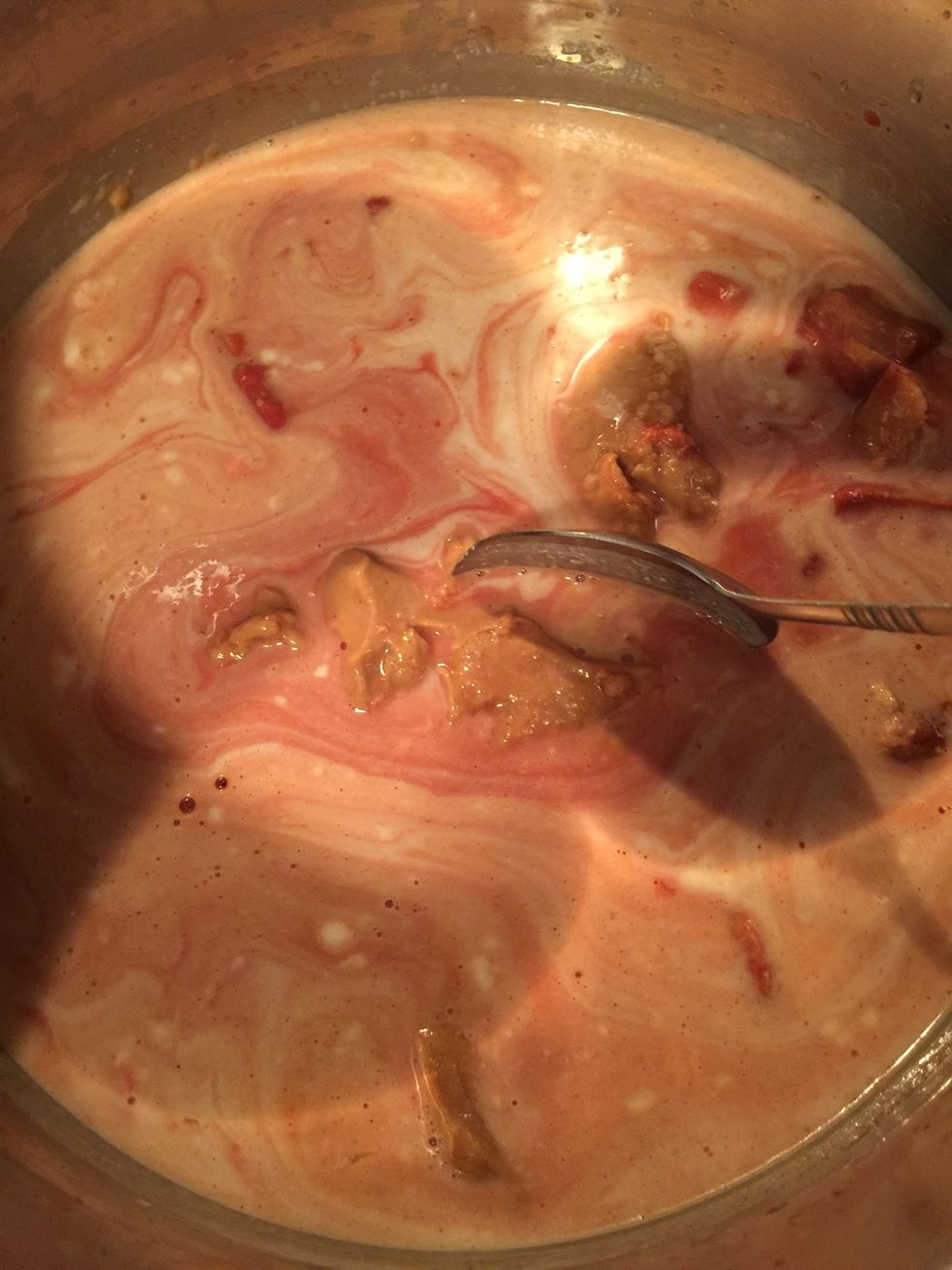 Stir everything in together.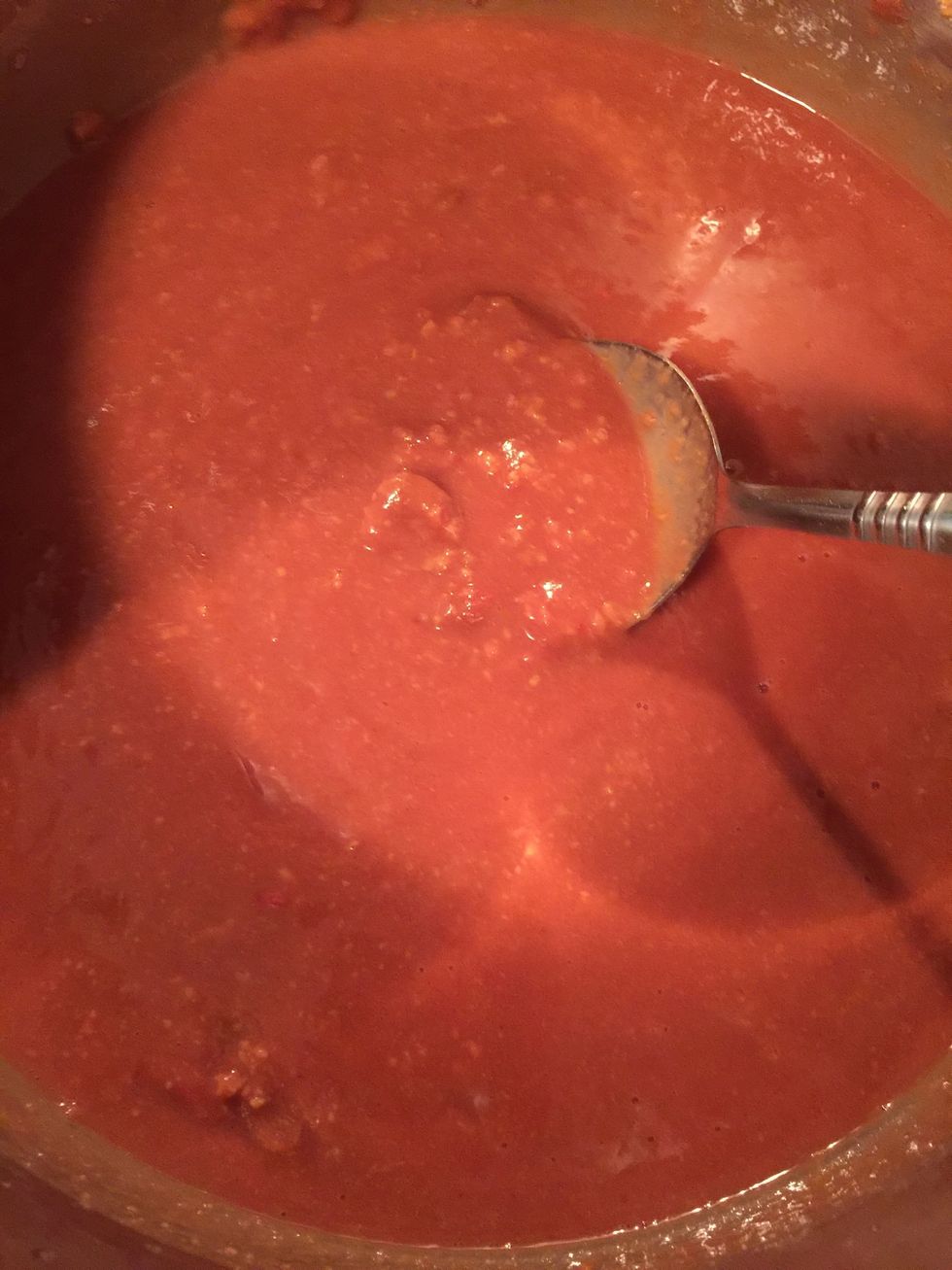 Make sure to continually stir the pot. While stirring, mash the bean curd pieces on the side of the pot to mush it into sauce.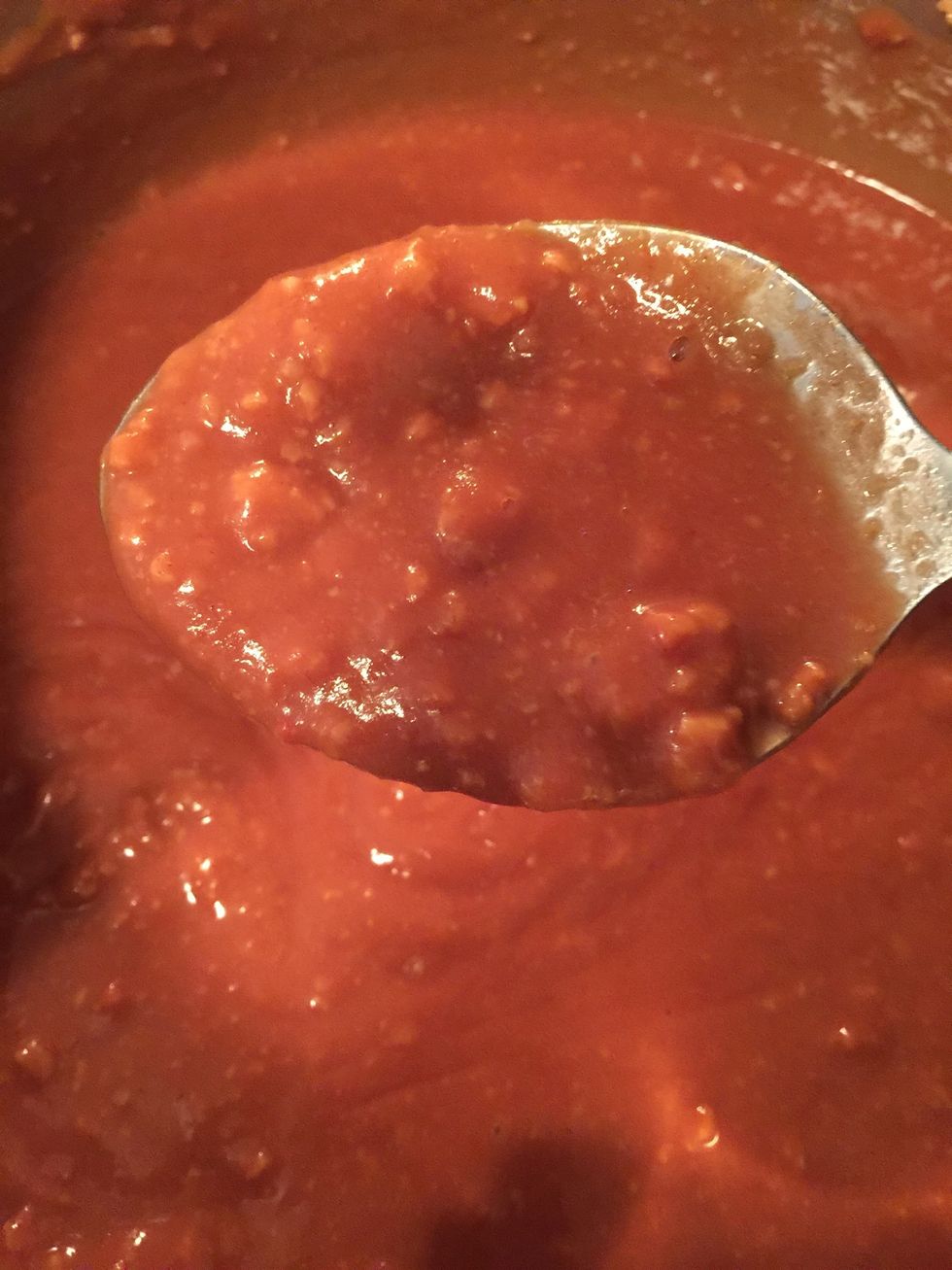 It will look like this. Smushed bean curd.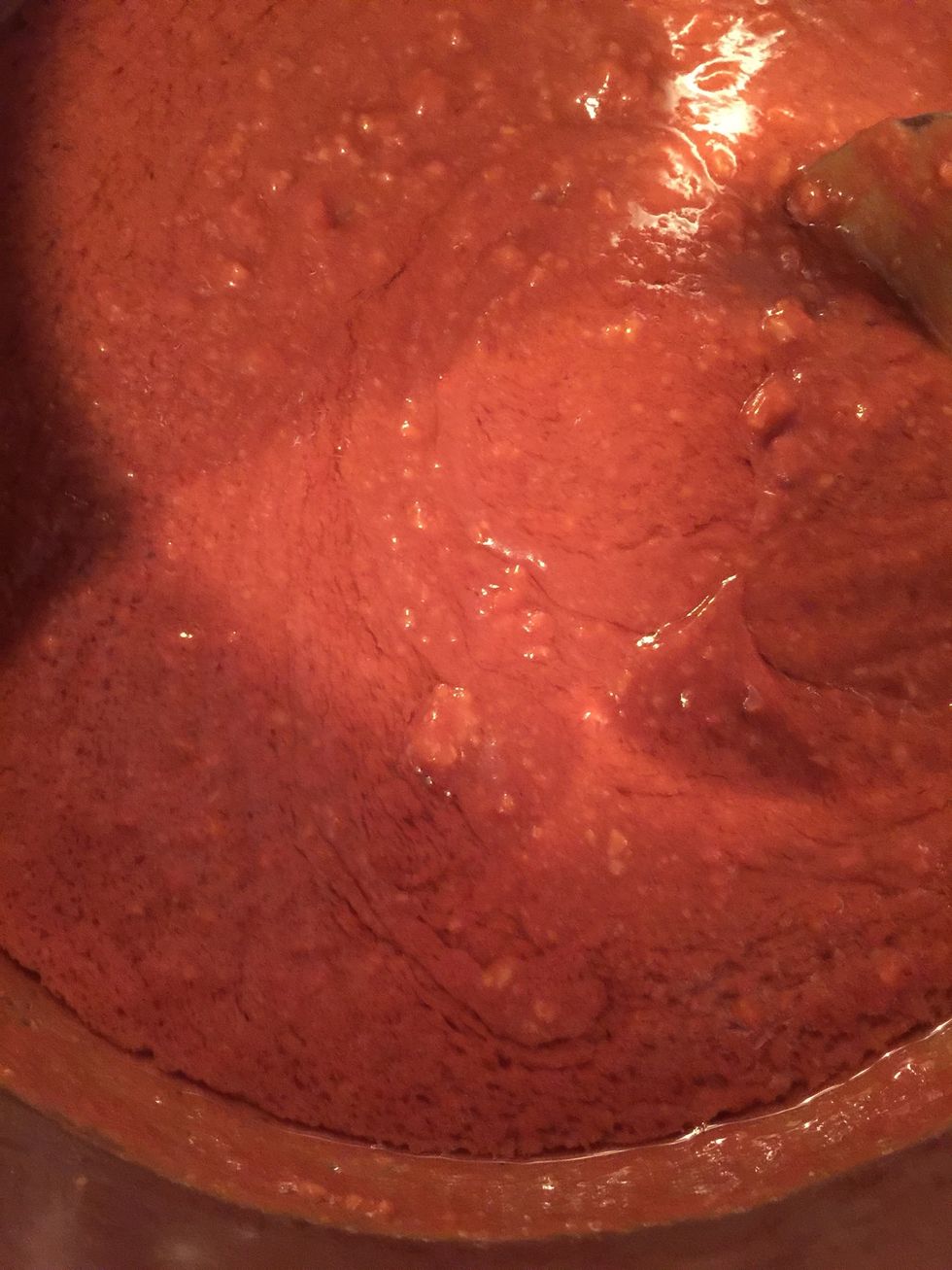 Keep stirring on low heat. It will begin to bring the oil up from the coconut milk and peanut butter. Taste the sauce to see if it needs more sugar and lime. Add as needed.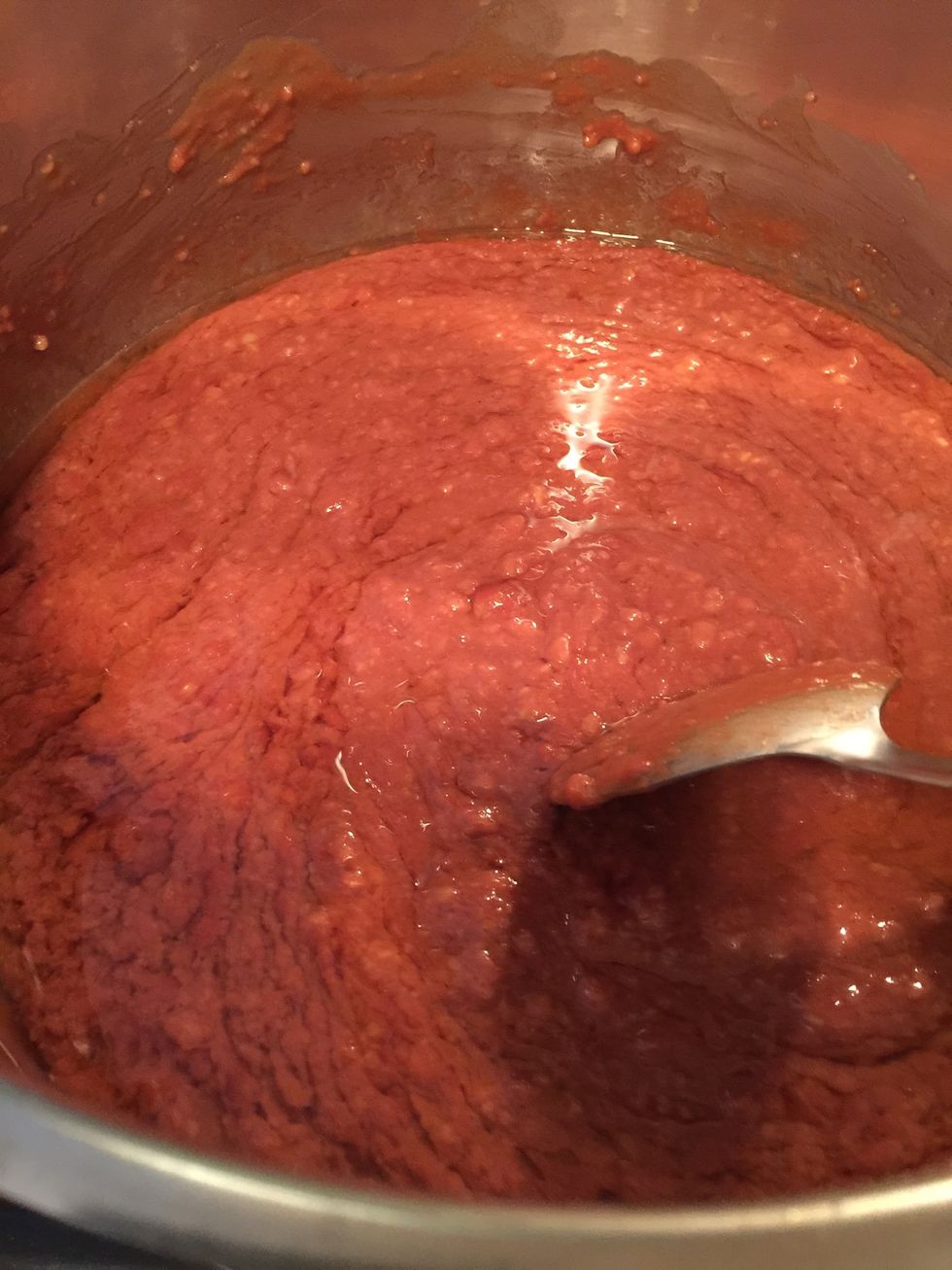 After about 10 mins or so it should look a lot like this. The oil from the peanut butter and coconut will separate and come to the top. Turn off the stove and let it cool a little.
Done! I store mine in mason jars in the fridge. I set mine out to bring it to room temp before eating or you can just warm it up. Bon apetit!
The creator of this guide has not included ingredients