first, gather your supplies
woo!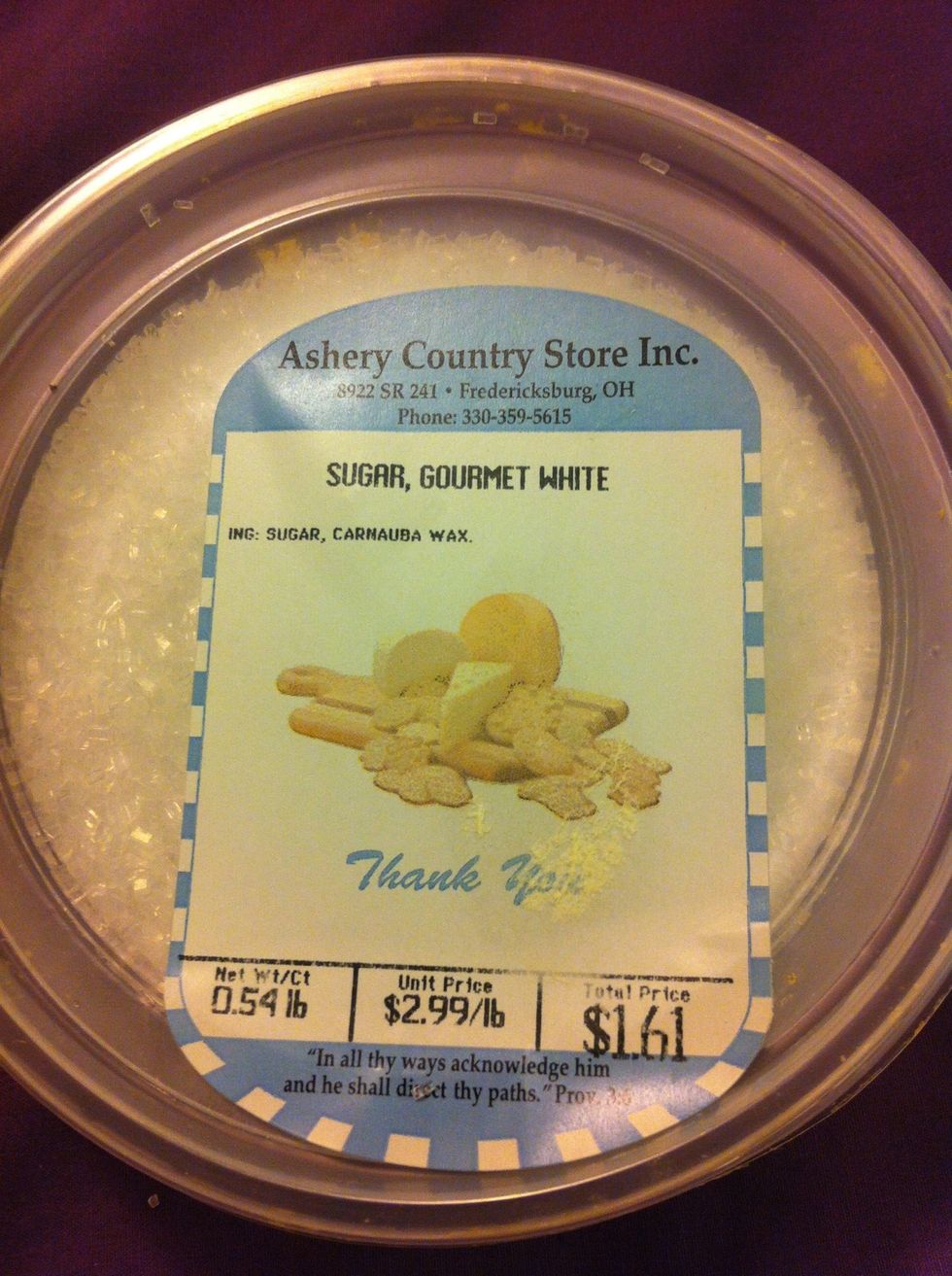 rock salt works too. but pour a little of this on a plate.
then, paint your nails as usual, i dont care how ya do it. DO NOT use the clear coat yet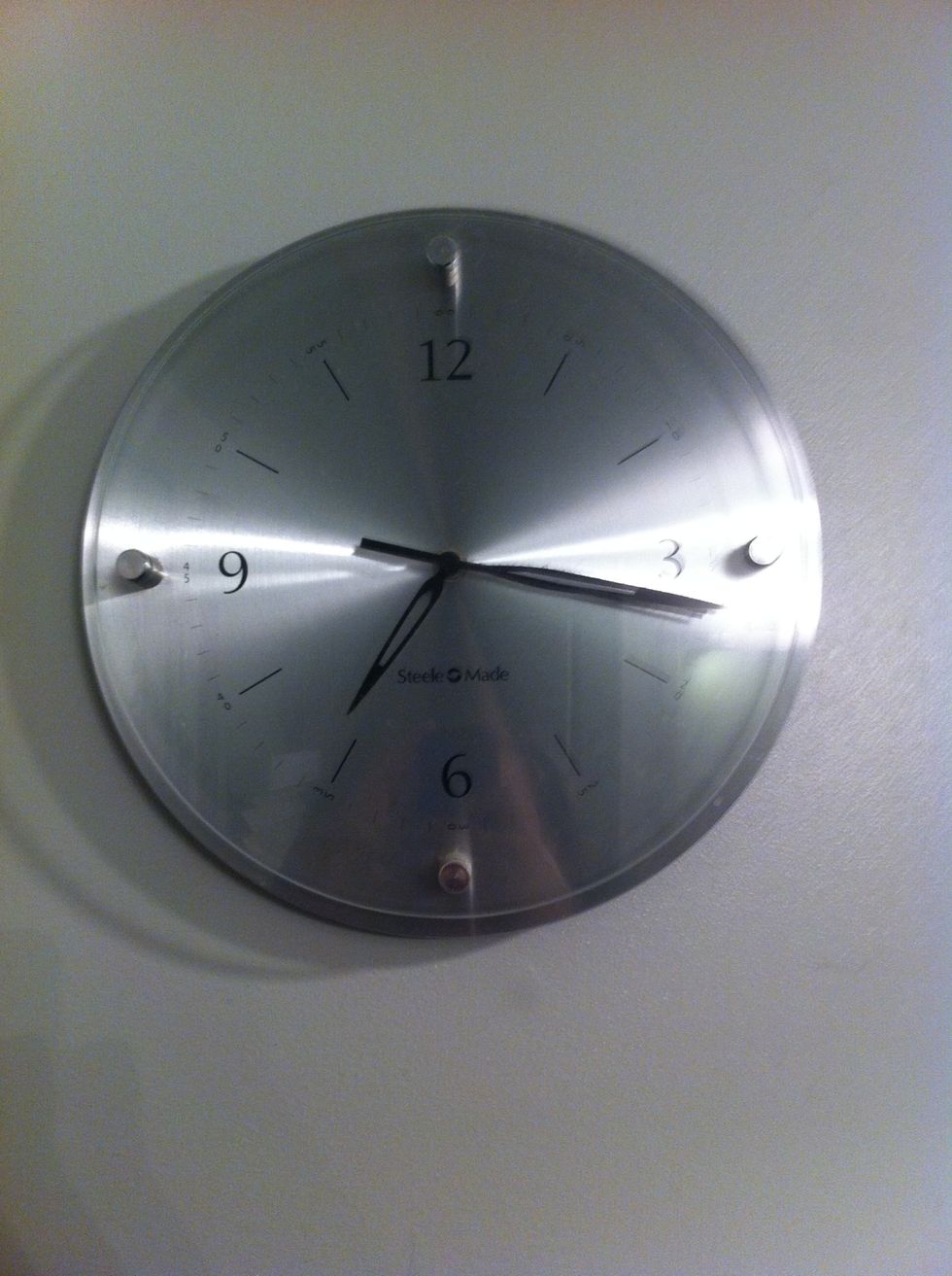 wait for your nail polish to dry all the way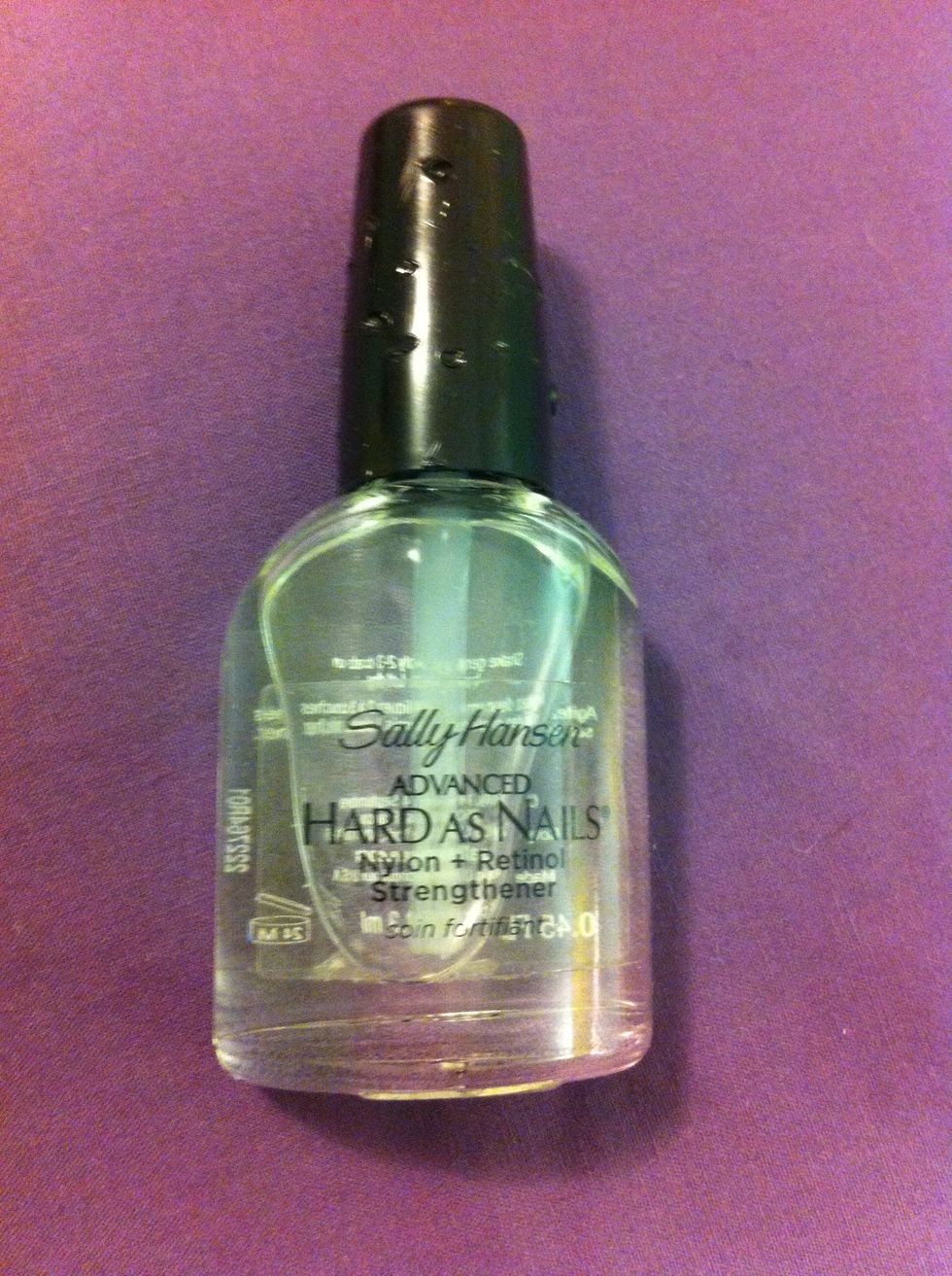 put on a generous coat of this -my old and chewed on (thank you dog) clear coat- ONE NAIL AT A TIME *crucial*
next, gently press your nail into the sugar, and remove excess on the top or edges.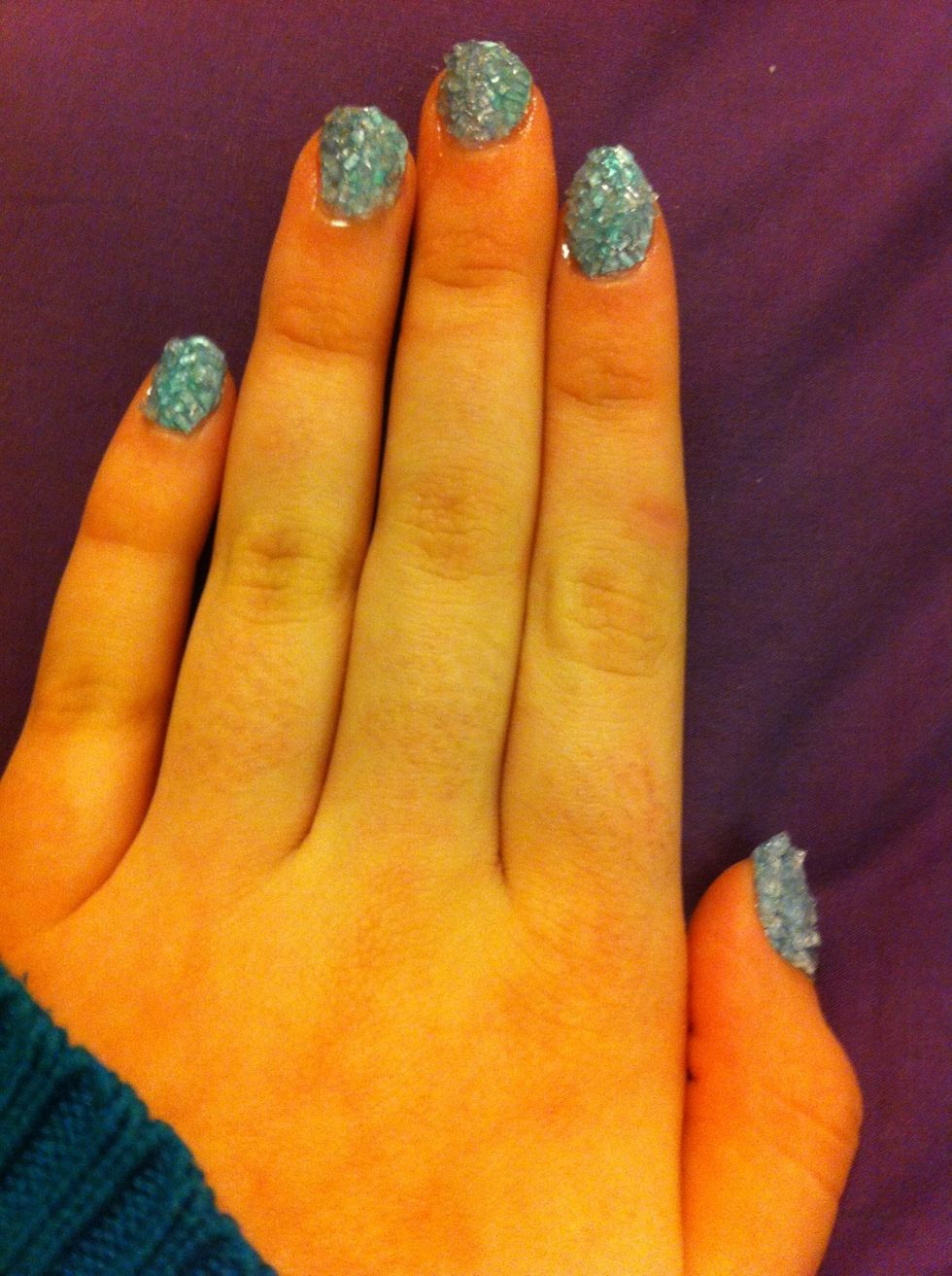 repeat! :D
lastly, wait for the sugar to set, and carefully apply a second coat of clear polish over the sugar to keep it solidly in place.
polish
sally hansen hard as nails clear polish
crystalized sugar