In honor of National Sugar Cookie Day, I decided to add my recipe for some delicious chewy sugar cookies! Enjoy!
6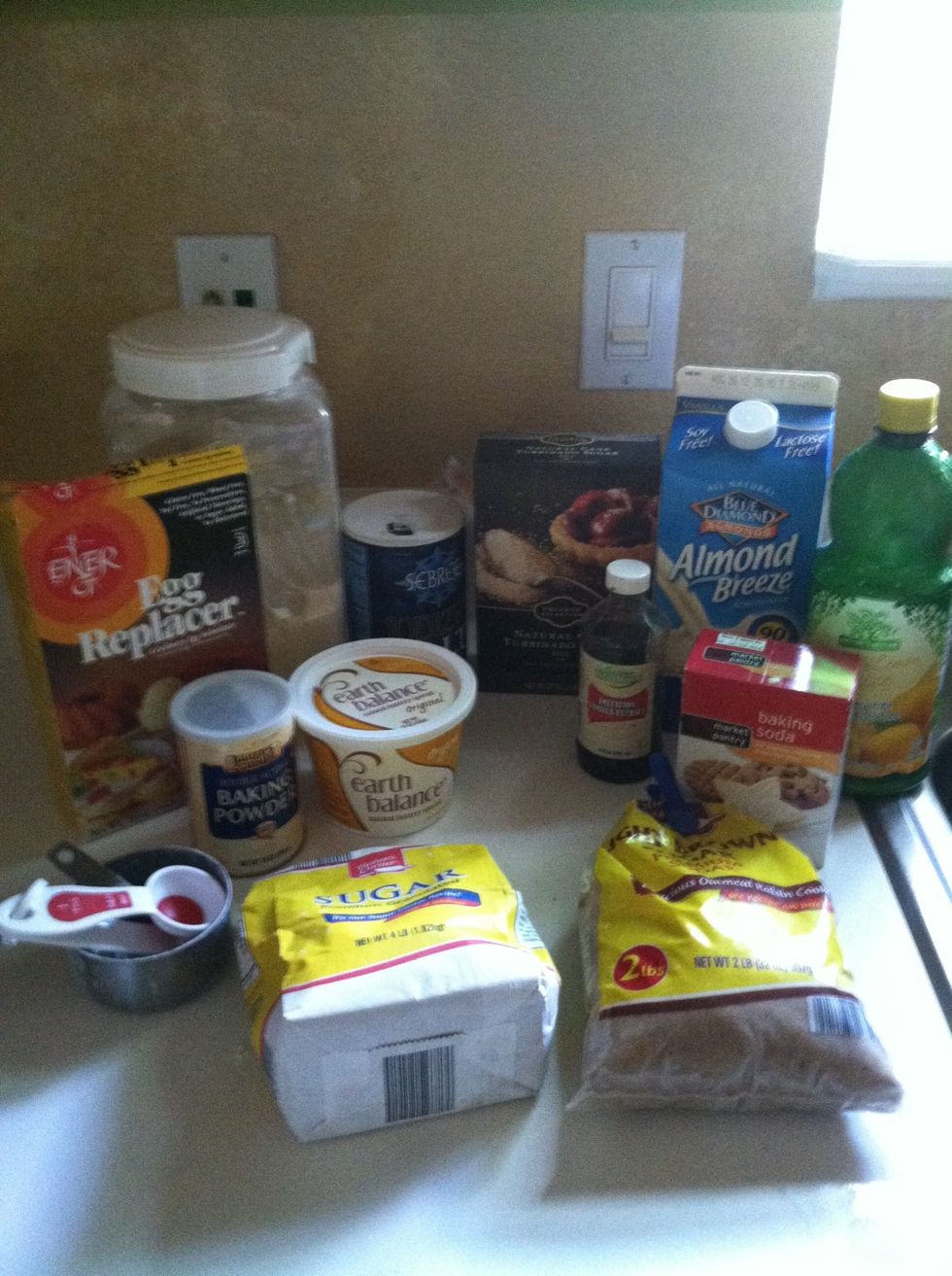 Gather your ingredients. Don't forget measuring materials!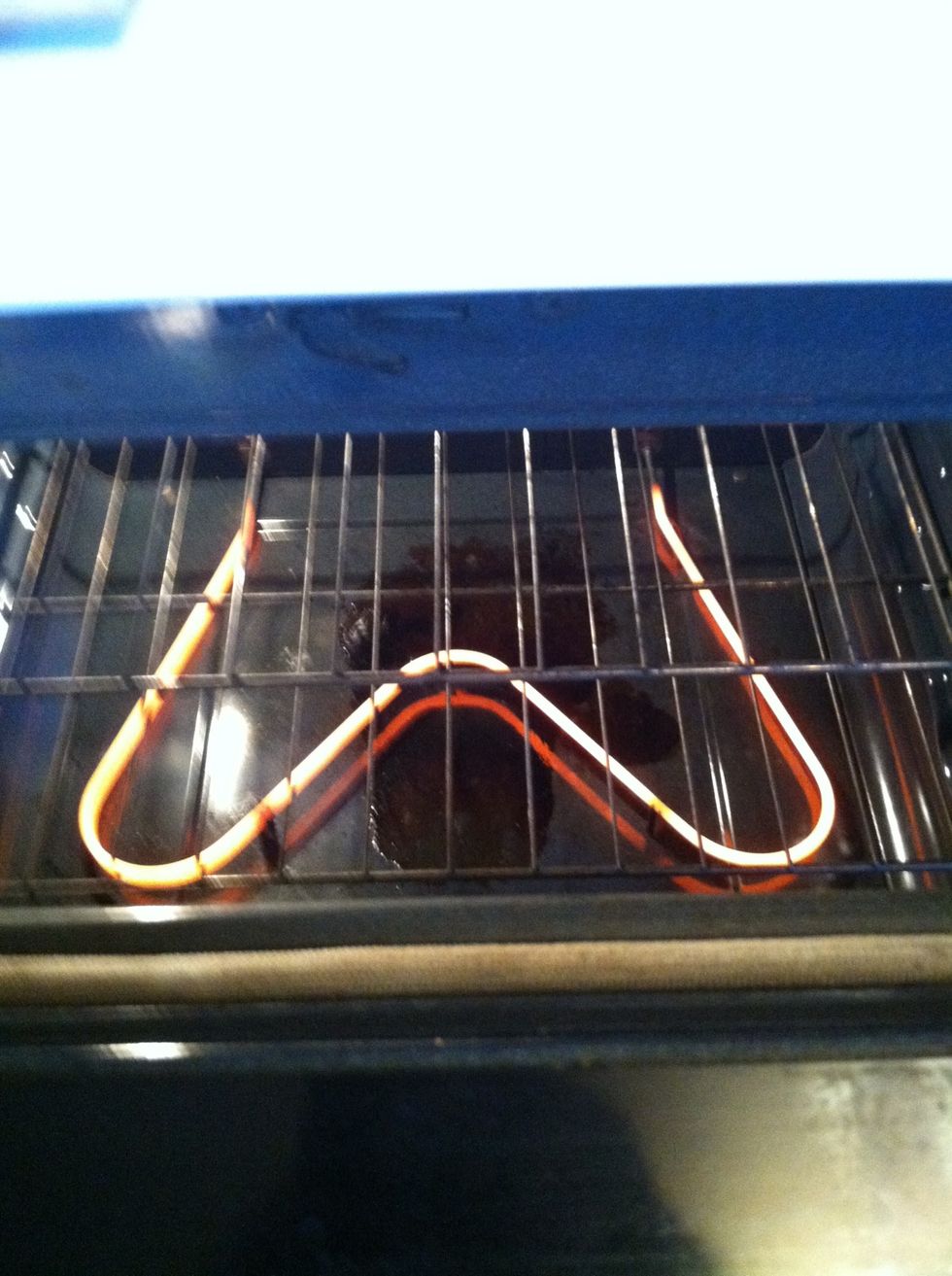 Preheat that oven to 375 degrees!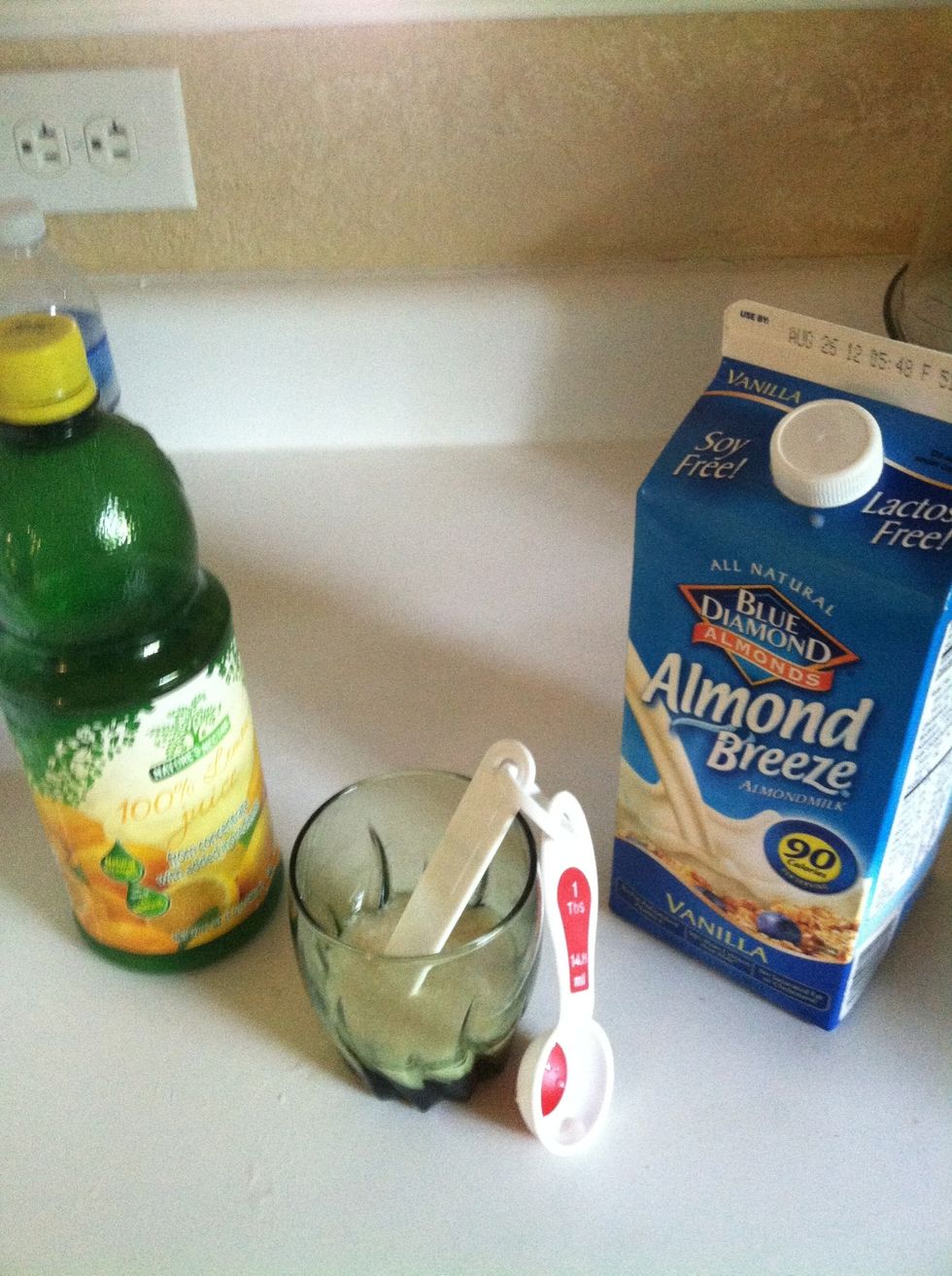 First make your buttermilk equivalent. I use 4 T of milk and 1/2 t of lemon juice. Wine vinegar works also. We're doing this first because it needs to rest for 5-10 minutes. Set aside for later.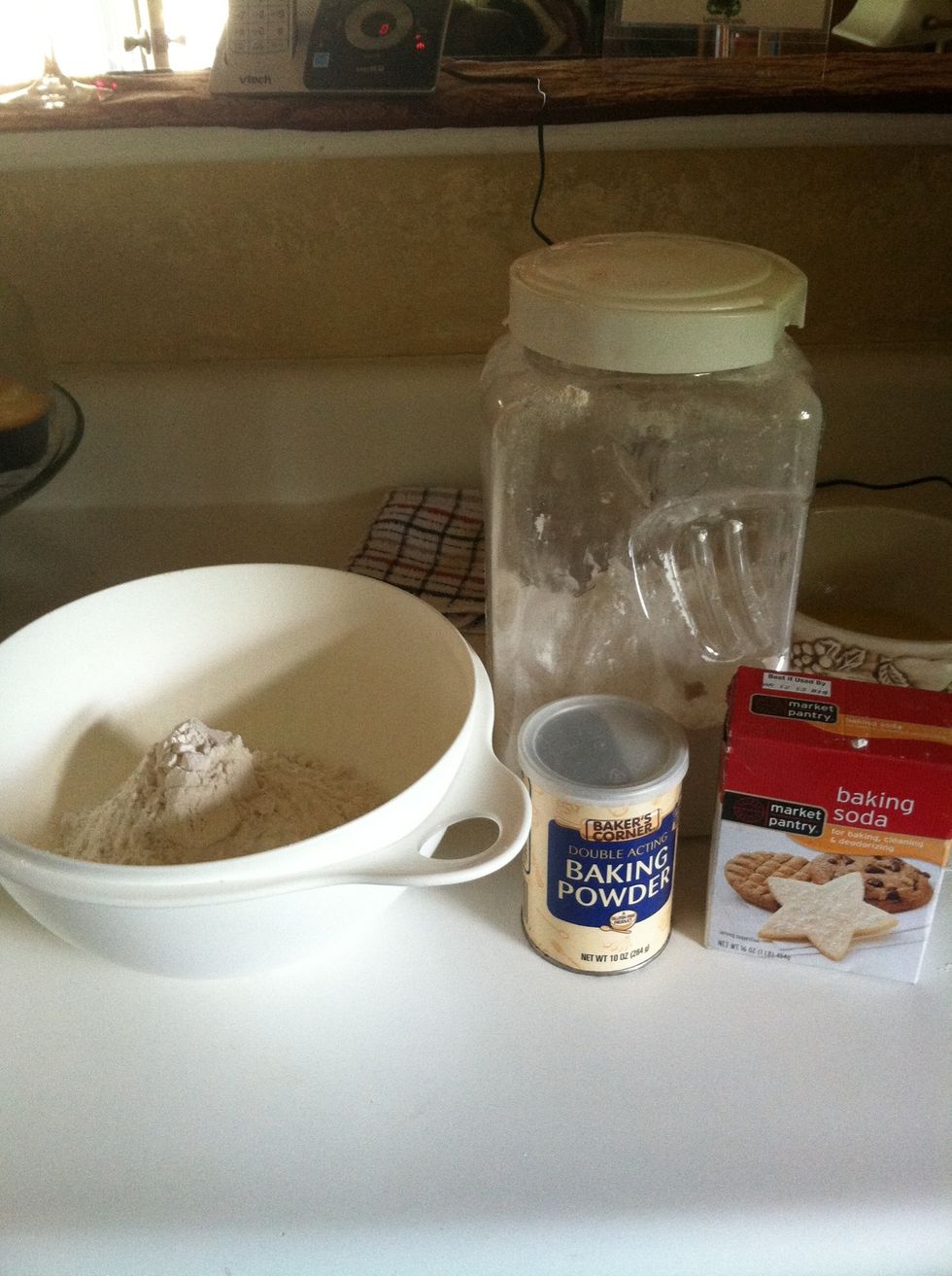 Mix flour, baking soda, and baking powder. (it's usually good to sift it first) set this aside for later.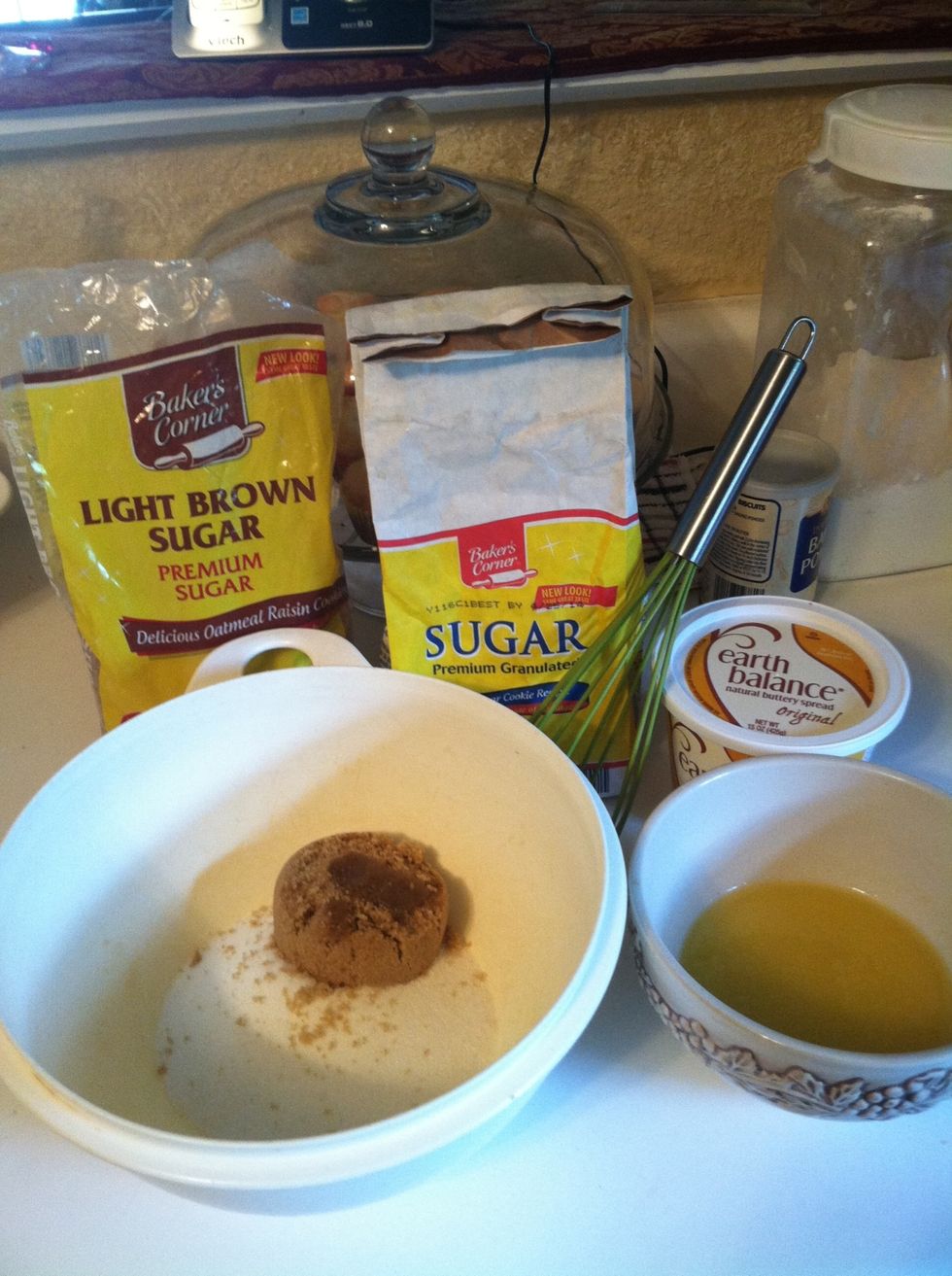 Melt your butter and cream it in a large bowl with the brown and granulated sugars (I use a whisk for less of a mess)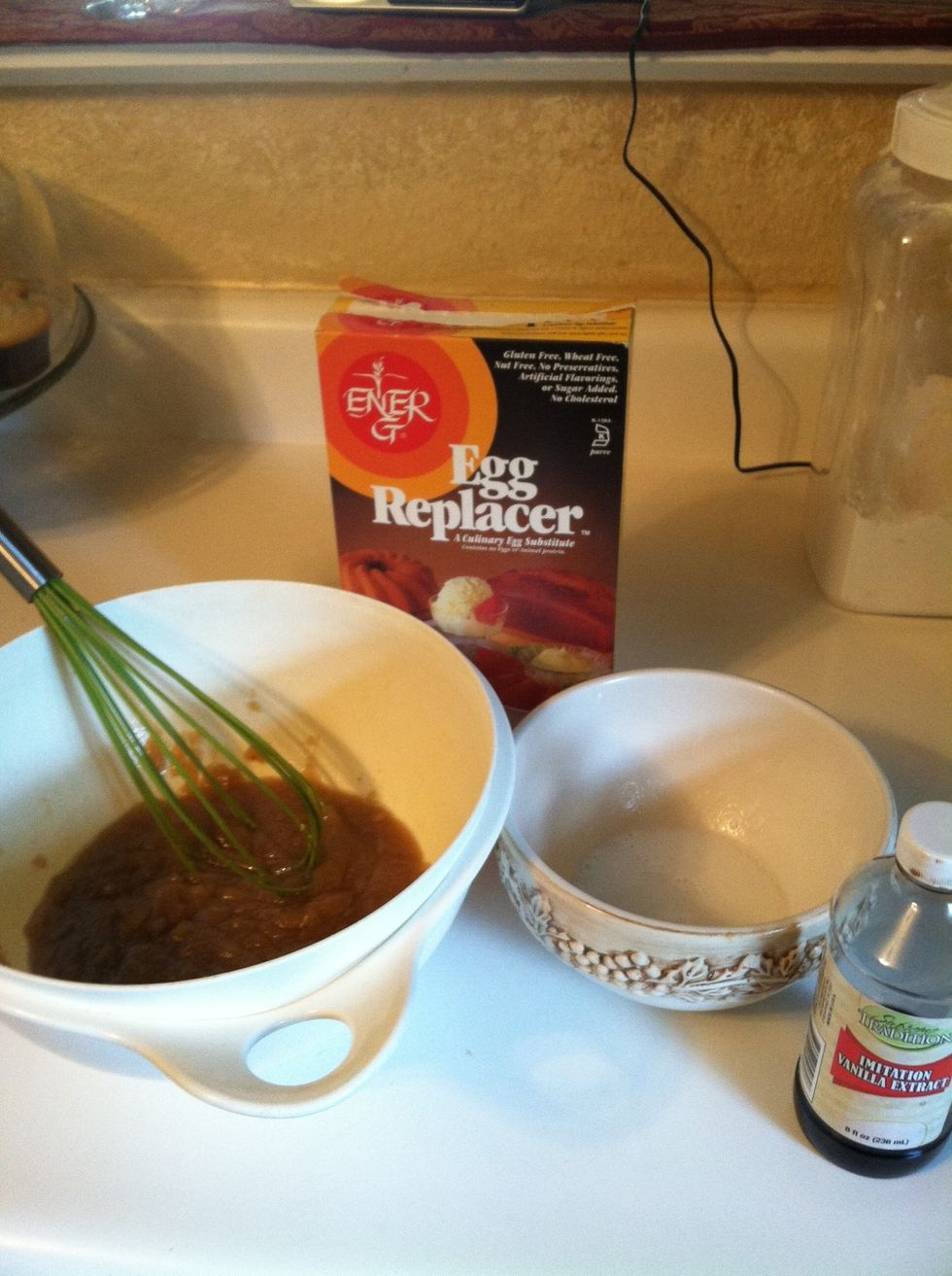 Beat in vanilla and egg. For ener-g, use 1/2 t of the powder and 2 T water. Whisk well and then add to the mixture.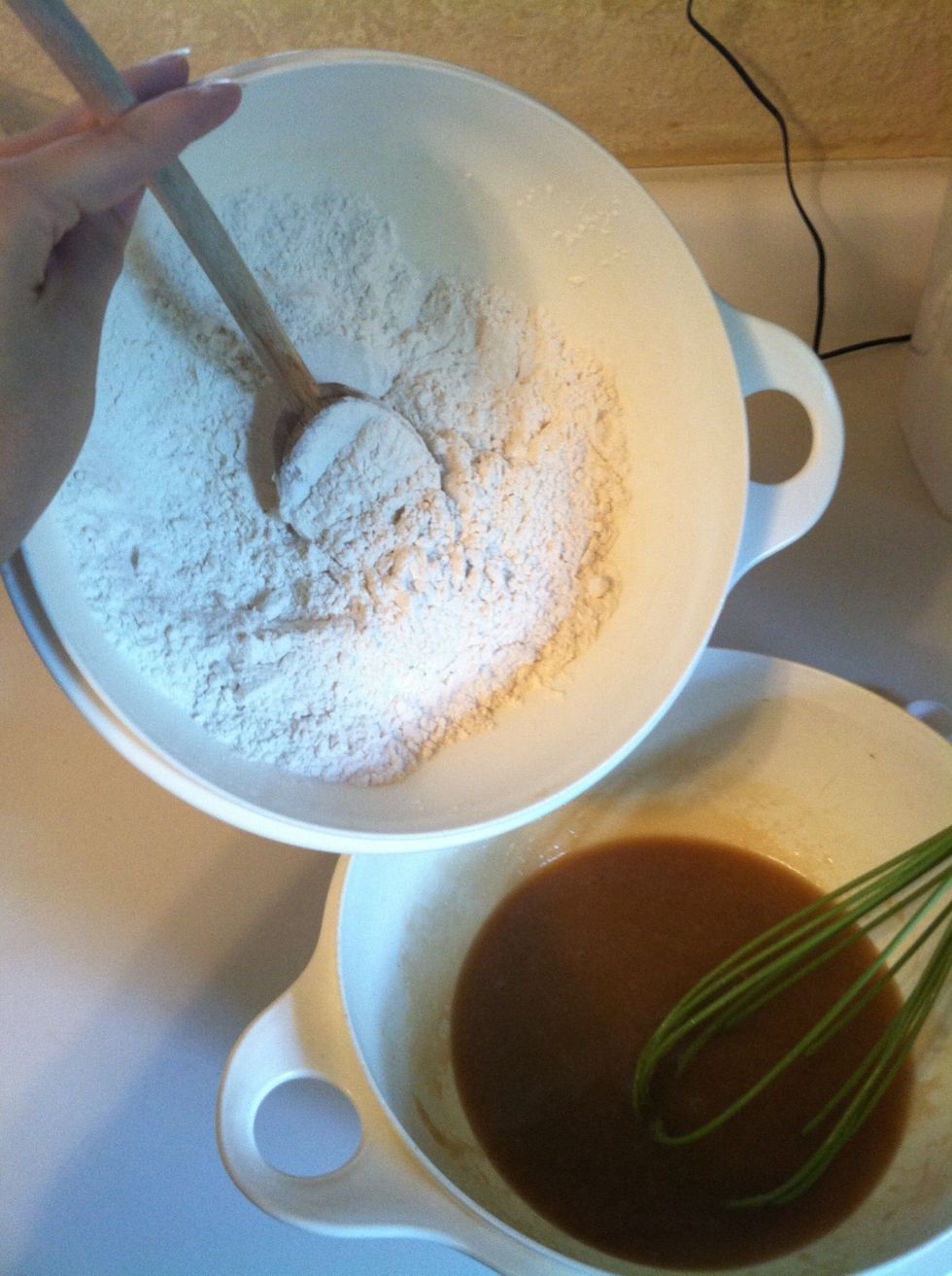 Gradually mix in those dry ingredients from before.
Your dough will seem very thick and you may feel like there's too much flour. Not to worry! We still have buttermilk to put in!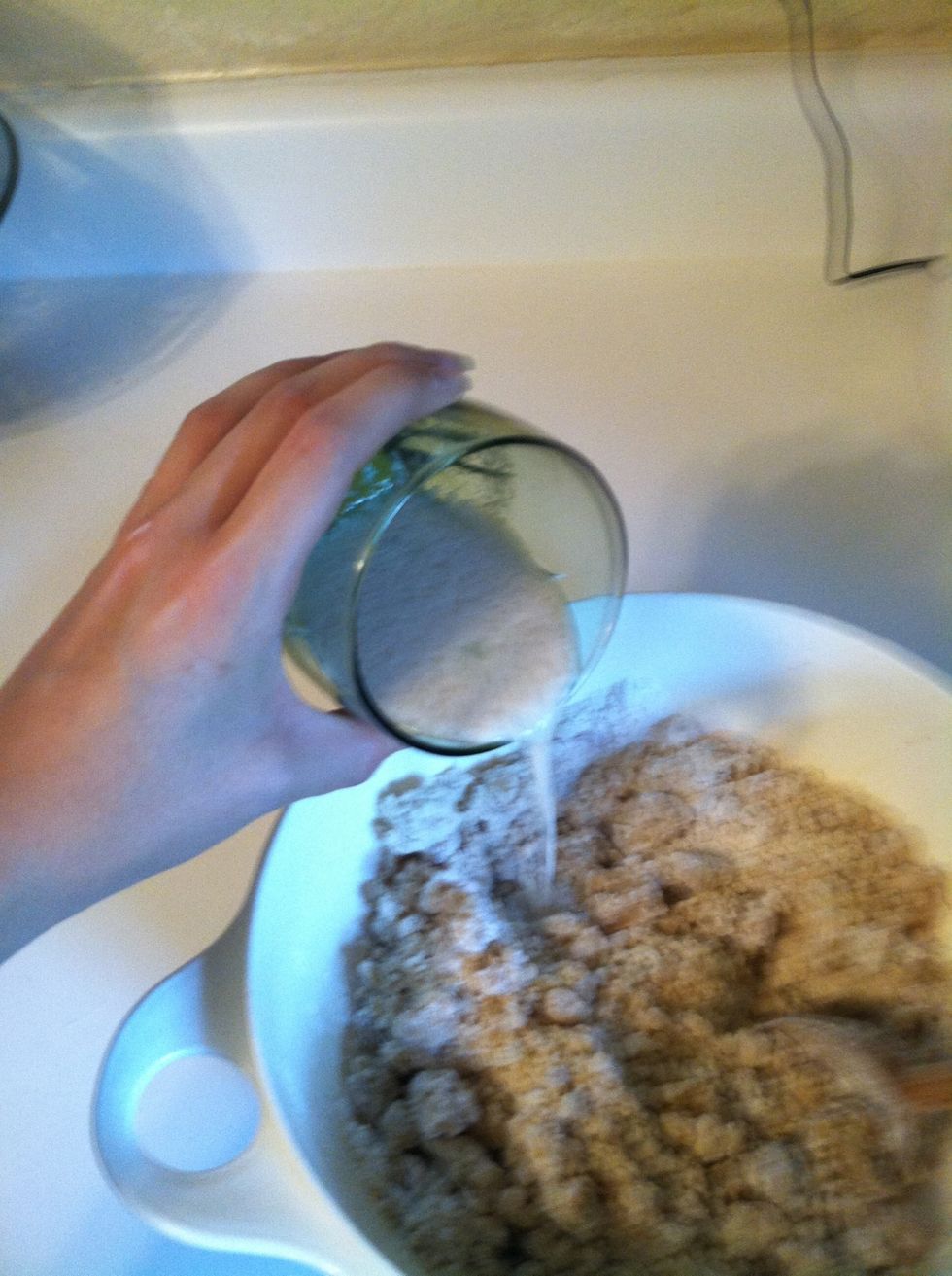 Use all but enough of the buttermilk to coat the cookies. The dough will be a little thick compared to regular cookie dough.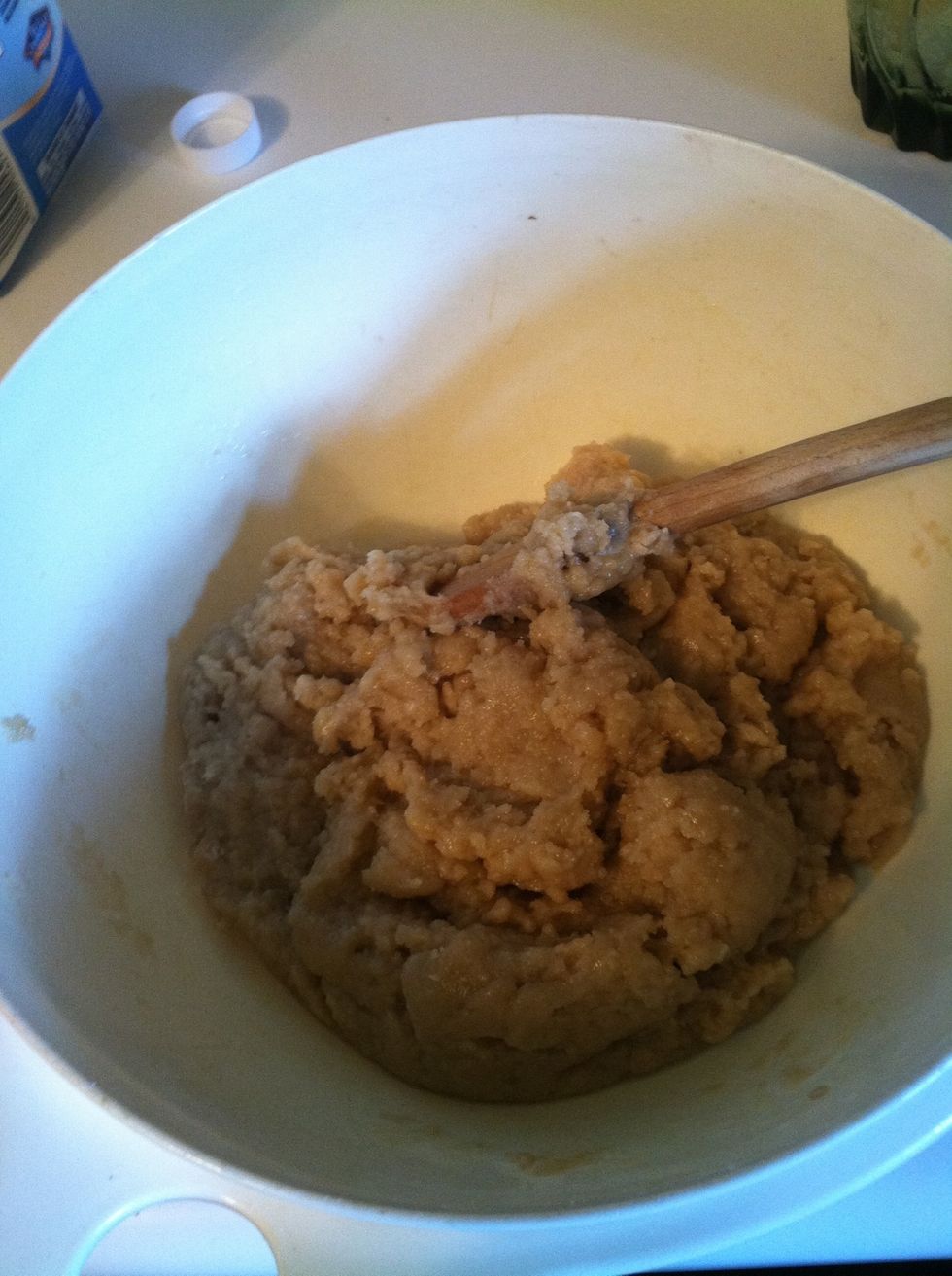 See? It holds shape pretty well. If your dough is crumbly, add more milk (for a softer cookie) or more butter (for a crispy cookie) I added butter. Just enough to make a thick dough.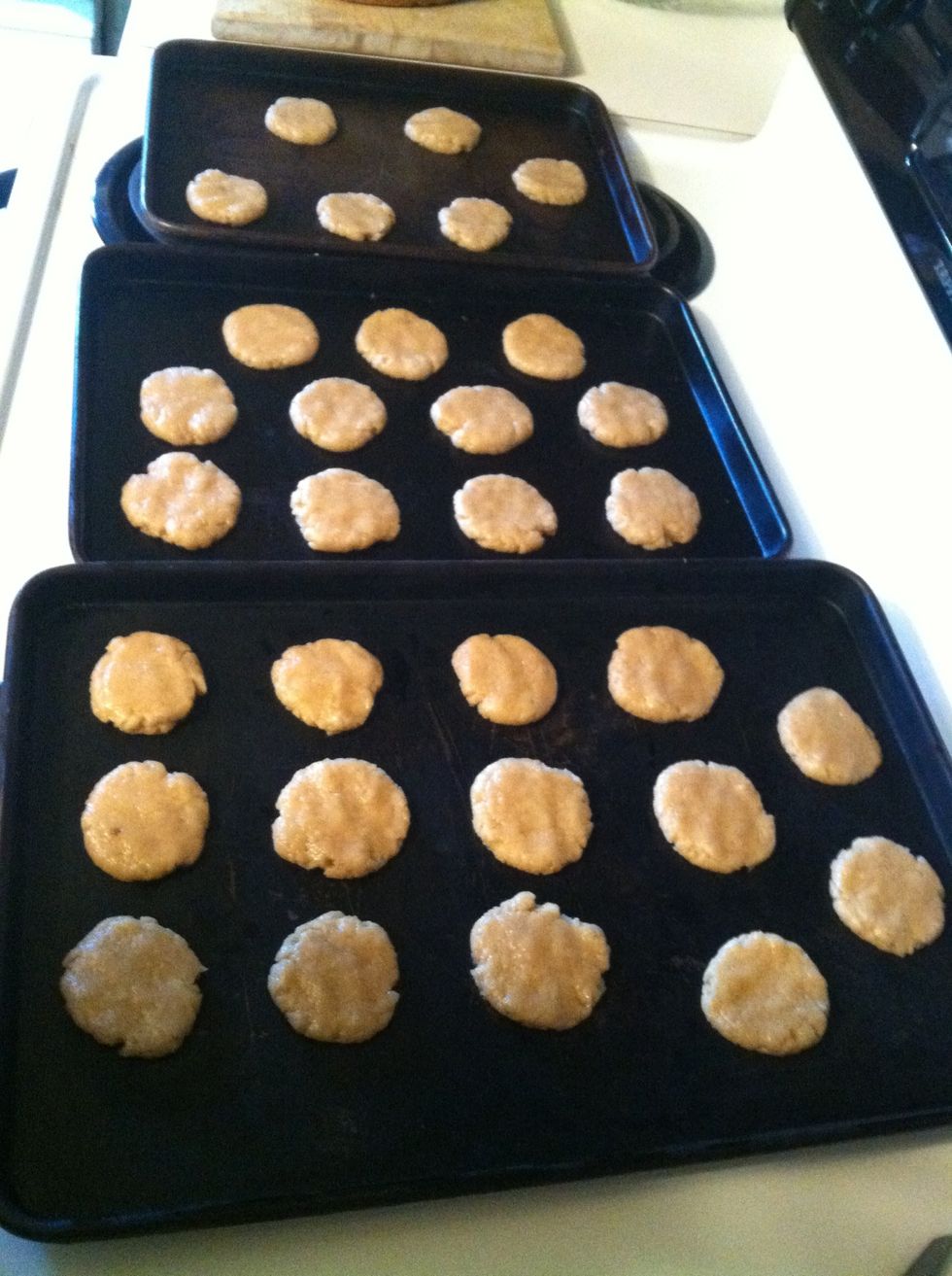 Look at all of these cookies! You will have to shape them into a flat round disk. There won't be any need to grease the cookie sheets. They should come right off after baking.
Remember that extra buttermilk from before? Well now it's time to use it! I just use my fingers and wipe a bit in each cookie. Wanna watch me in the video? Here you go!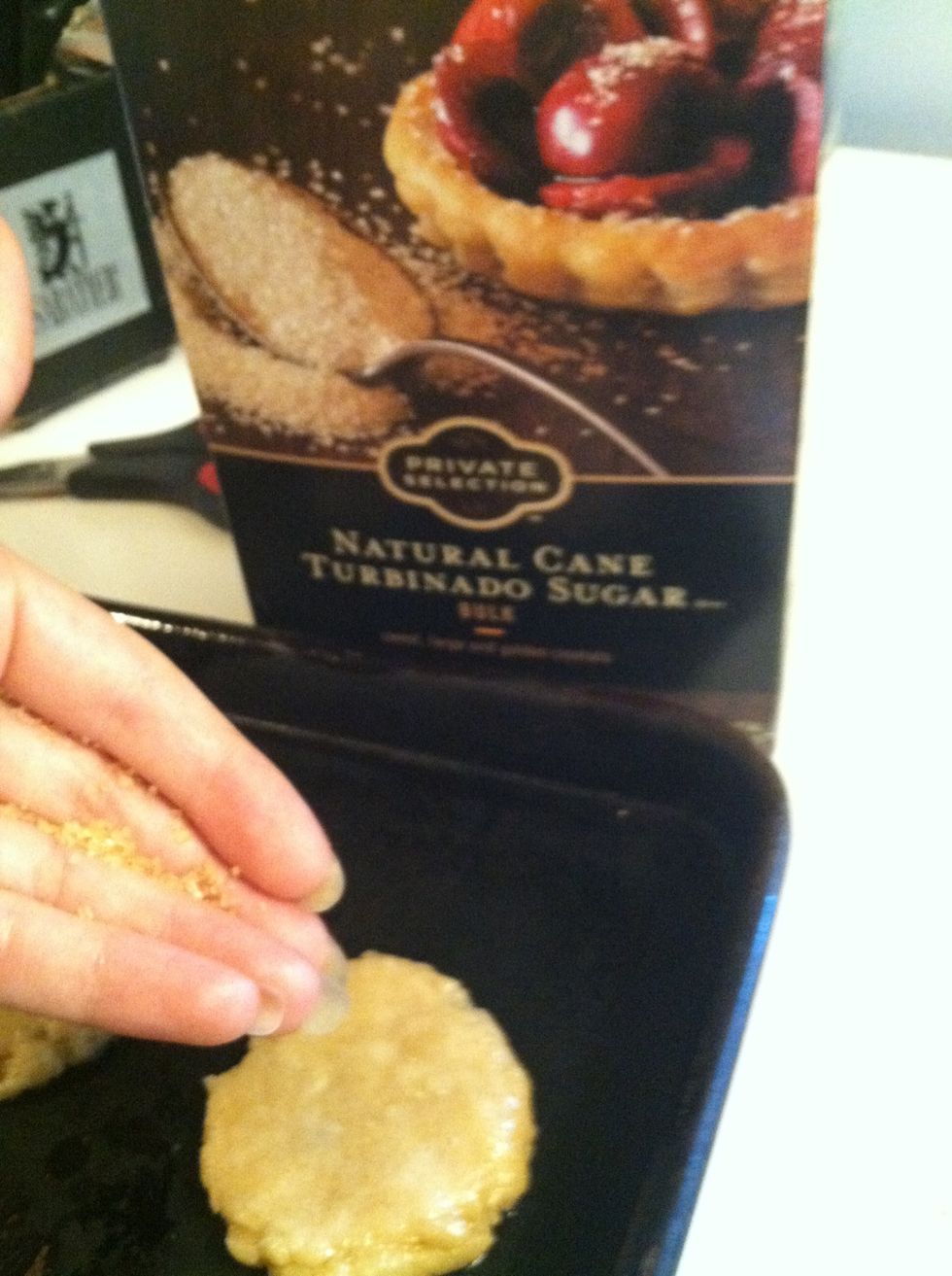 You can use any type of sugar or jimmies as a topping. As you can see, I just used cane sugar. (My hands look pretty greasy from forming the cookies!)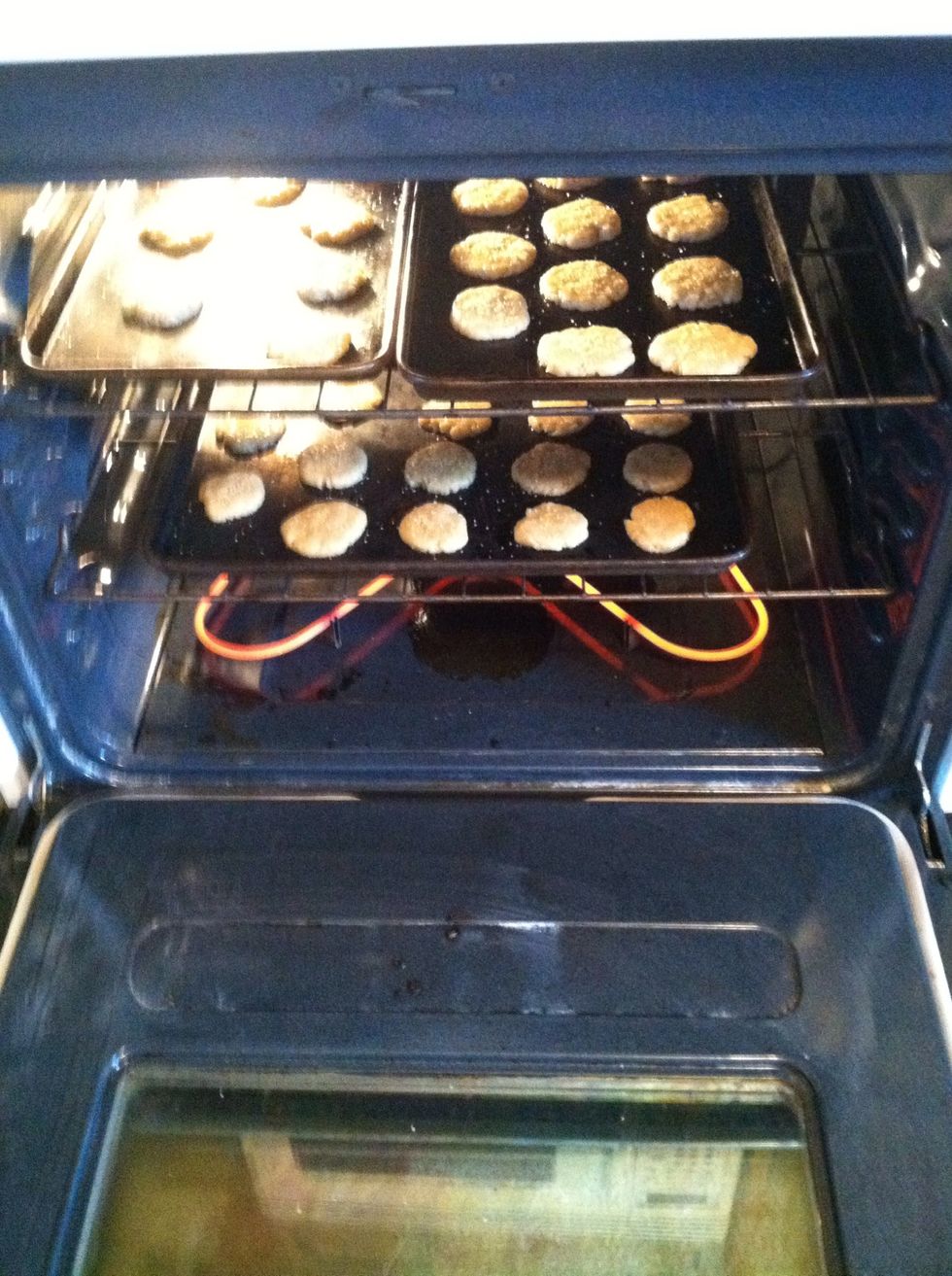 Now put those suckers in the oven for 6-7 minutes! You want them out before they start browning in the edges. They won't look done, but don't worry, they will still bake on the hot cookie sheets.
Leave the cookies out to finish baking. This will take 3-5 minutes. The closest baking sheet spread a lot. I made those cookies a bit thicker.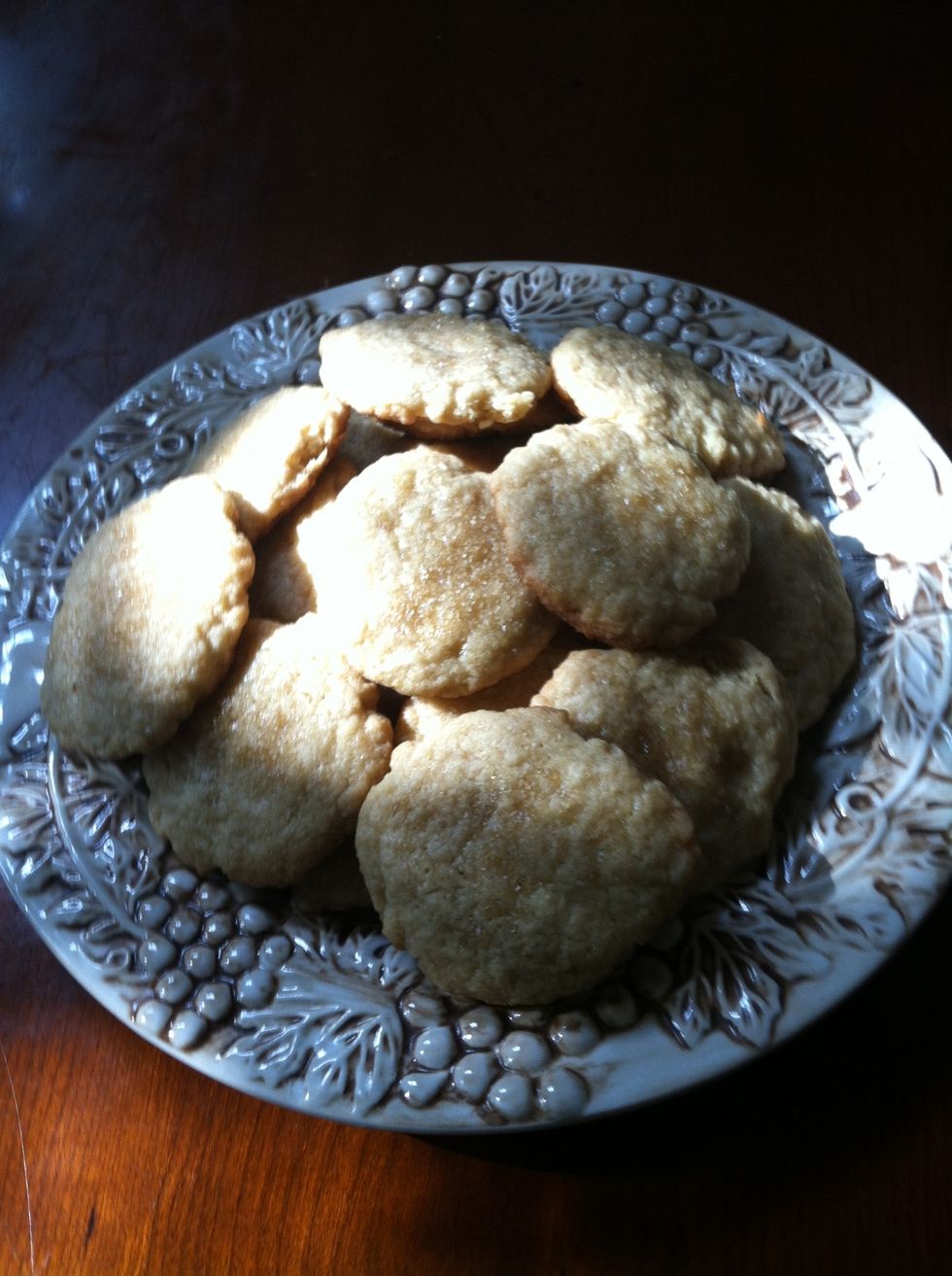 Enjoy! Happy National Sugar Cookie Day!
3/4c All-purpose flour
1/2tsp Baking powder
1/2tsp Baking soda
1.0c Melted butter (earth balance)
1.0c Granulated sugar
1/2c Brown sugar (packed)
1.0 Egg (ener-g for vegan me!)
1.0tsp Vanilla extract
3.0Tbsp Buttermilk (see slide for substitute)
Decorations (I chose sugar)