First of all, I almost tripled the recipe so don't look at the photos for quantities.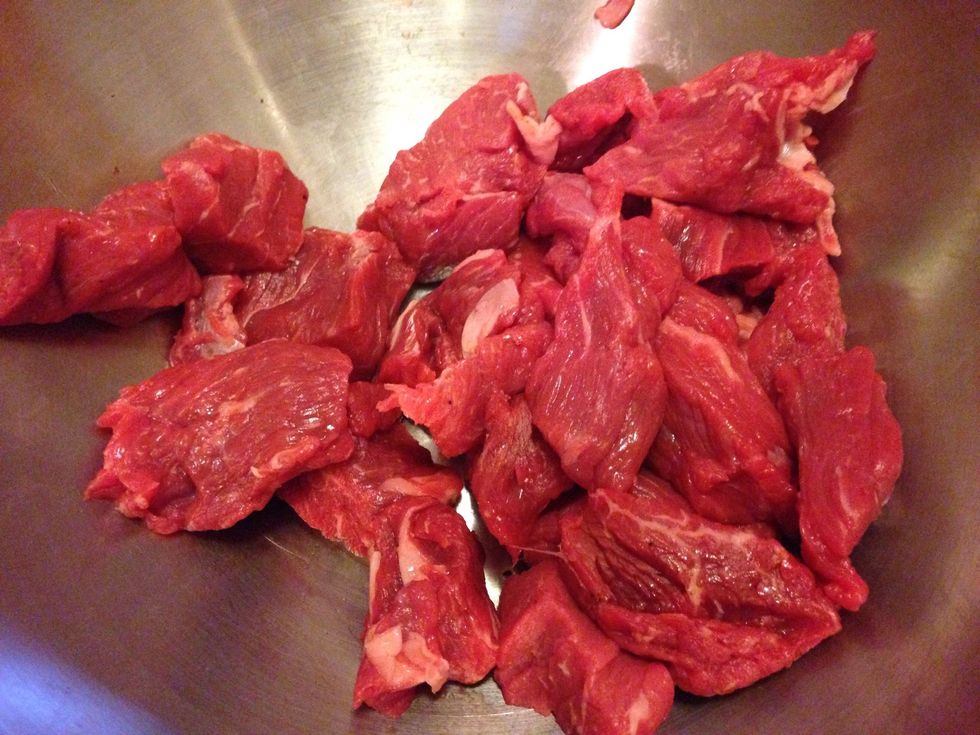 Cut the meat in rather large chunks. Brown the meat in oil and add to a large pot.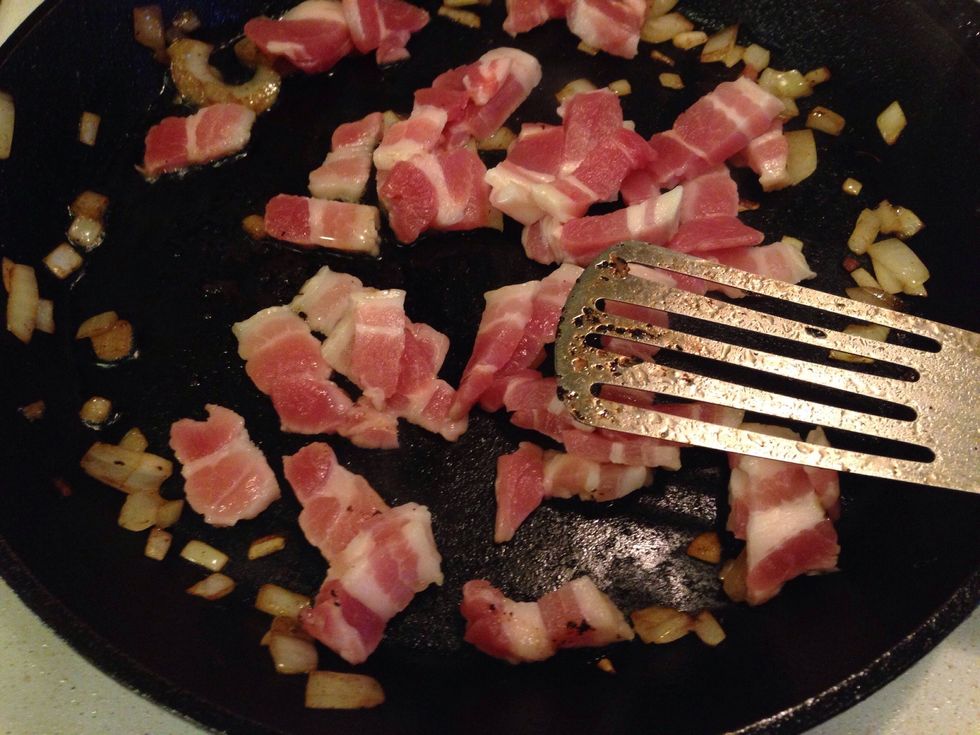 Dice the pork and fry it.
Add the chopped onions and garlic, fry with the pork.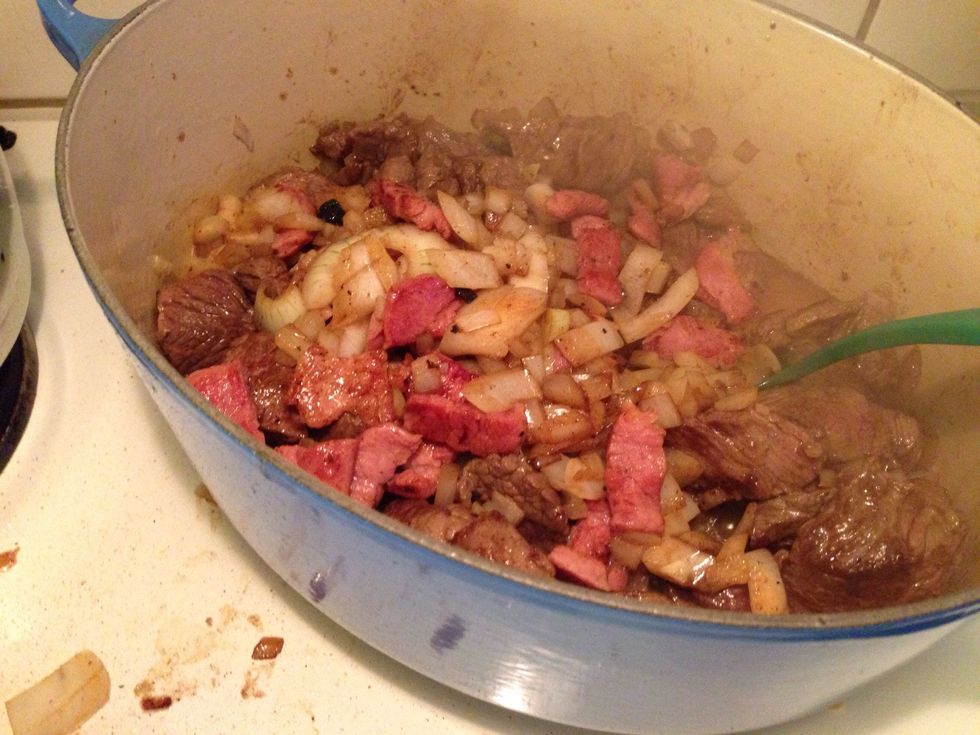 Mix the pork with the meat and the onions.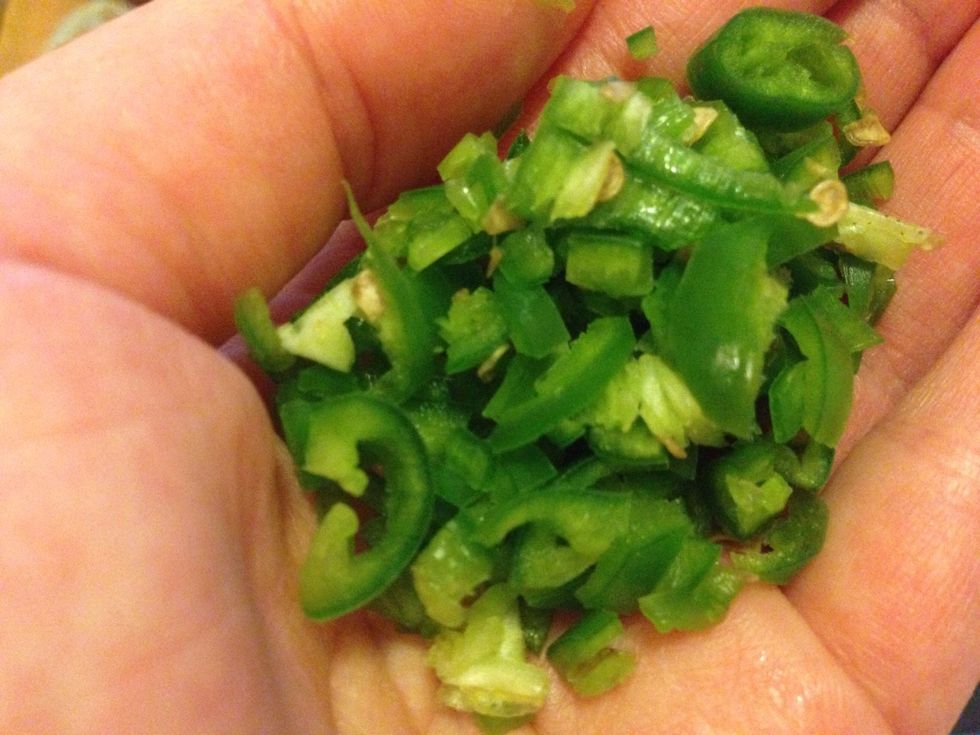 Add the green and red chili fruits.
At this point I changed pots since the one I chose was way too small for all the meat.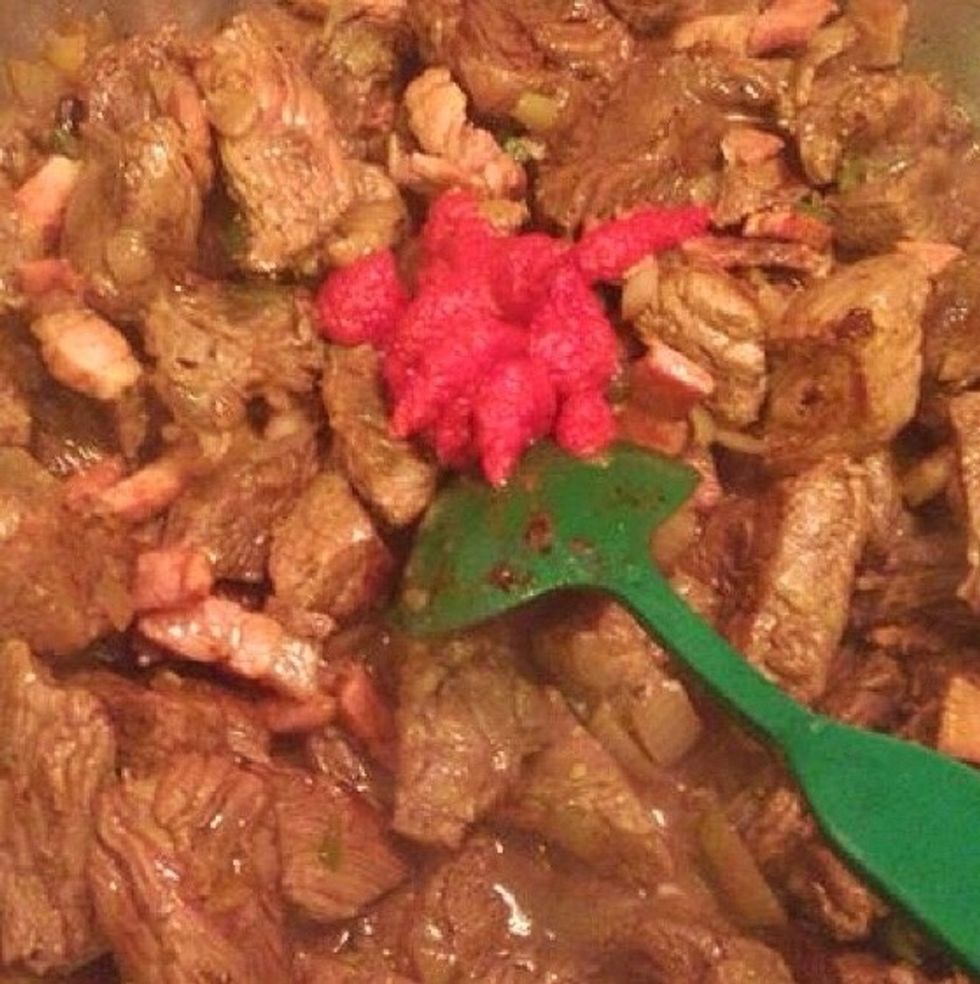 Add tomato paste..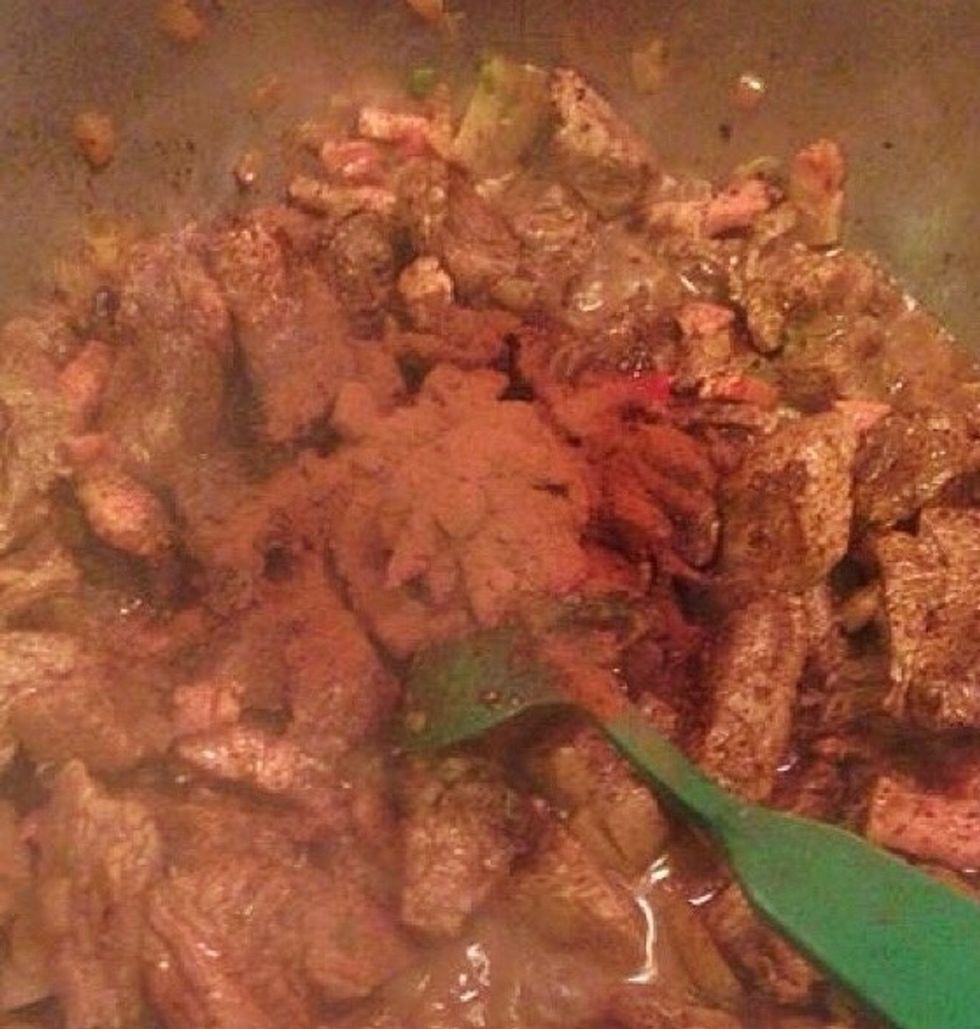 ..cocoa powder...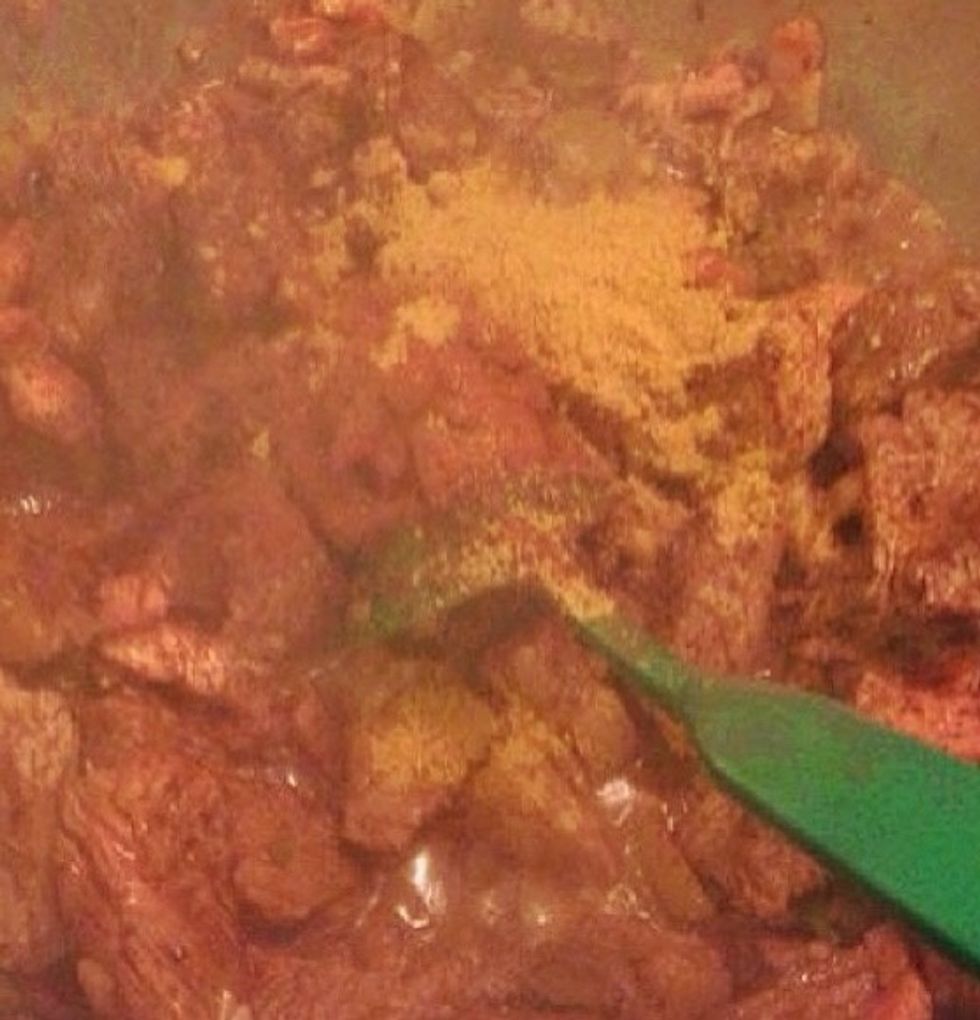 ..cumin..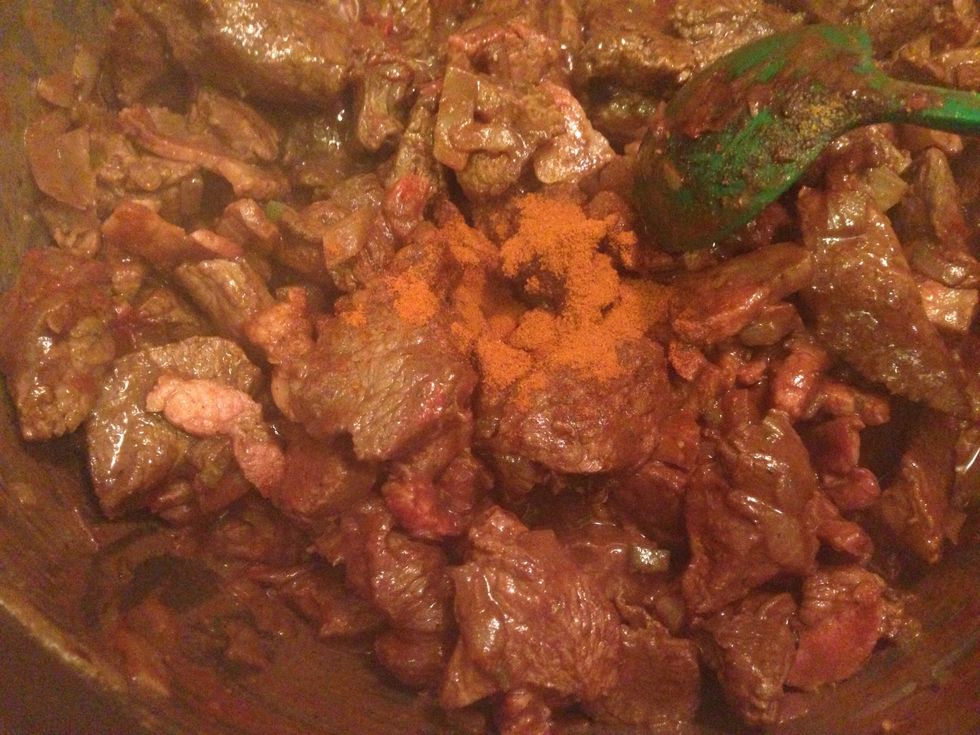 ..smoked paprika powder..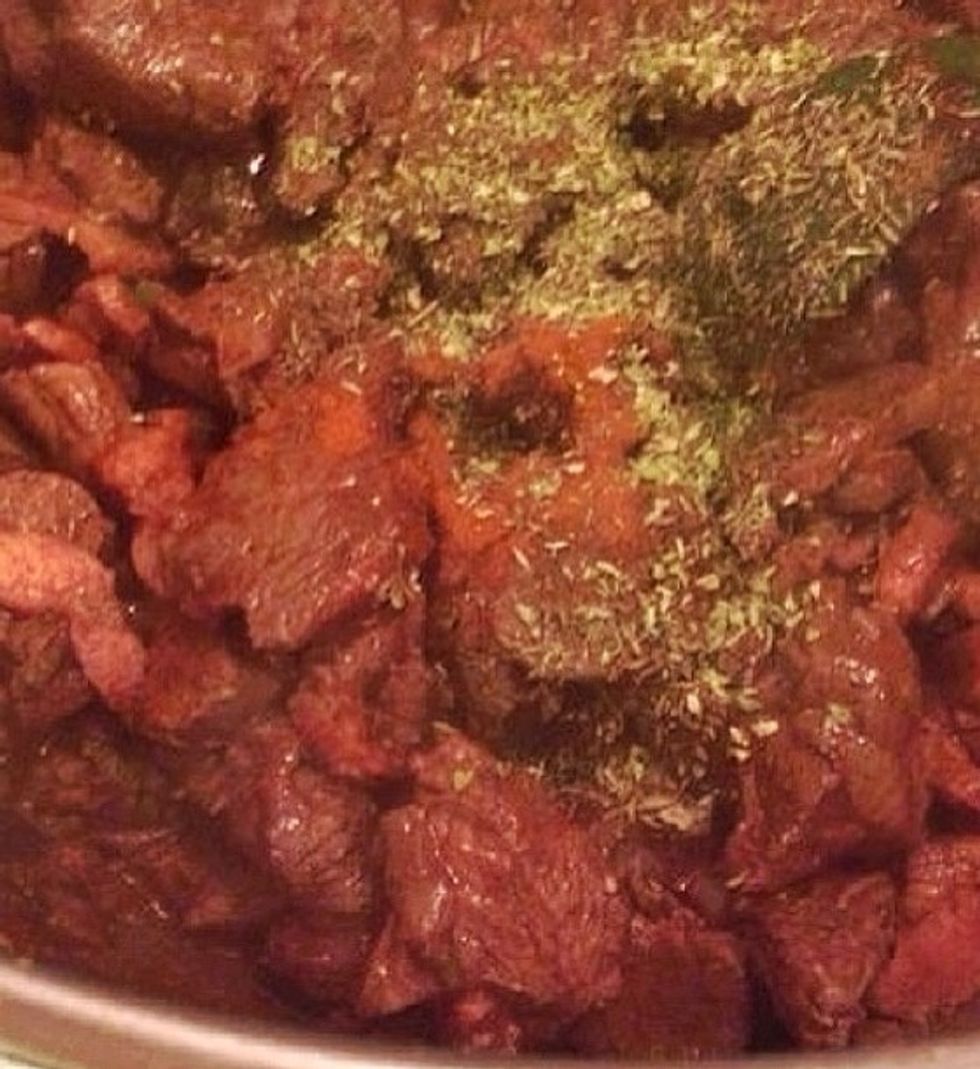 ..thyme and oregano..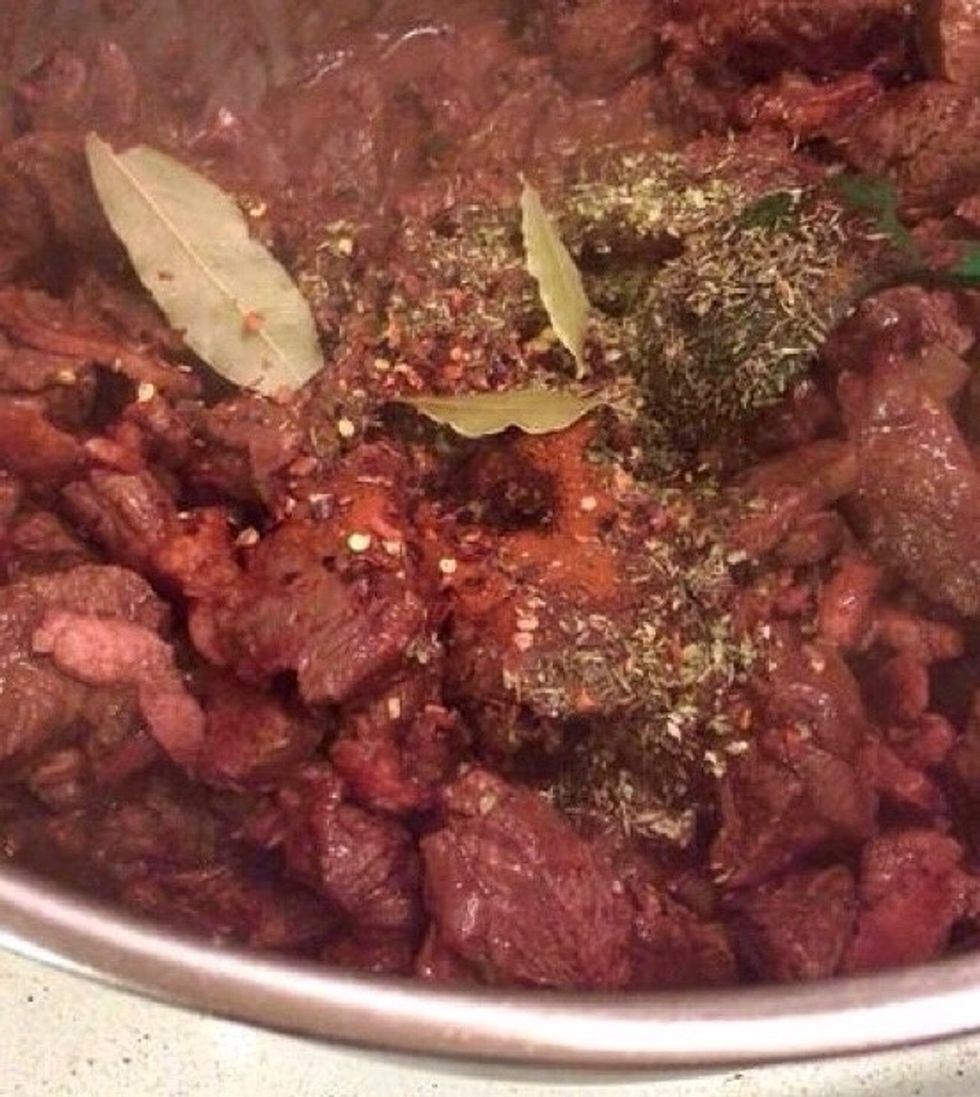 ..bay leaves..
Stir.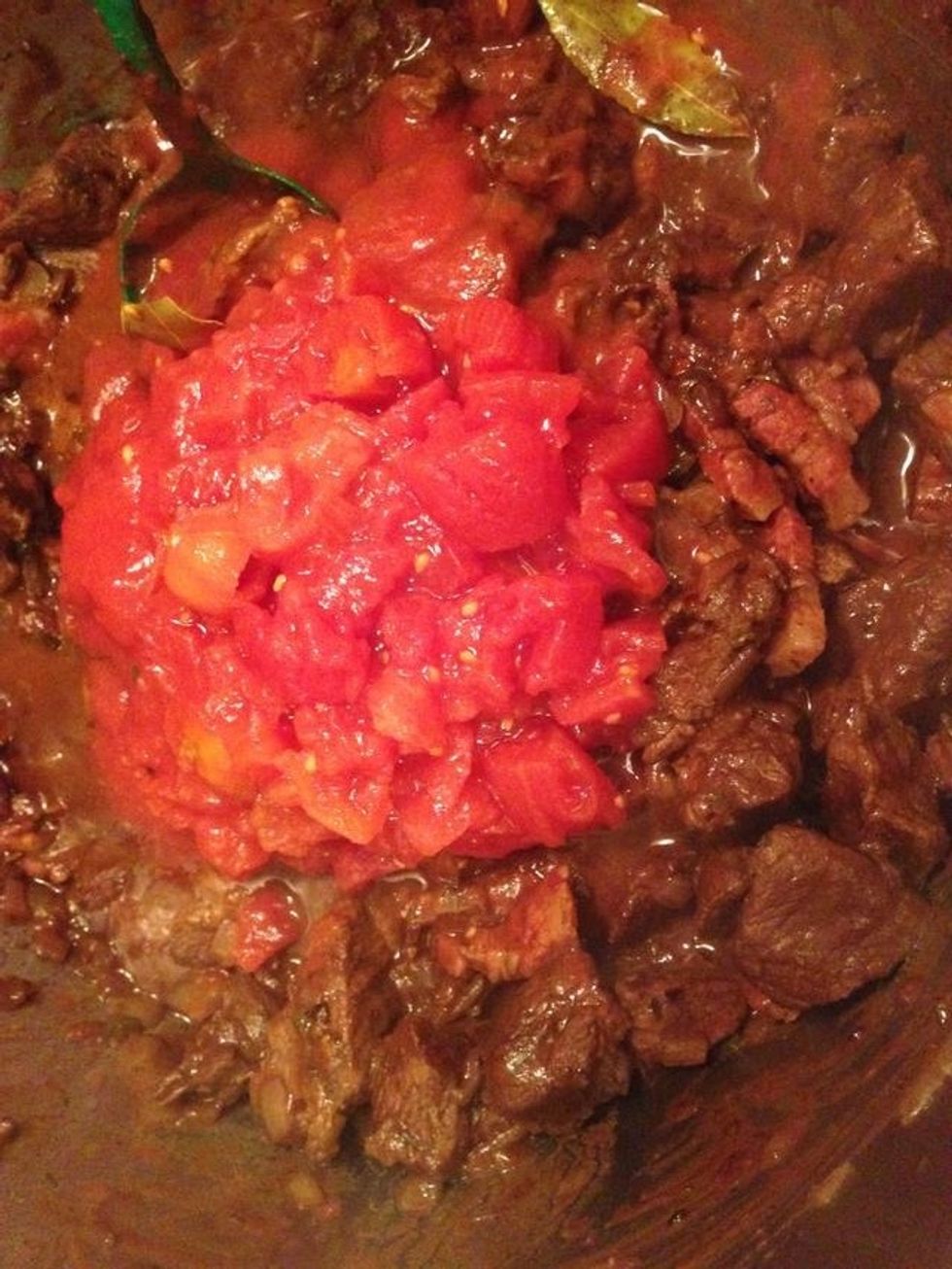 Add canned chopped tomatoes, beer, water and barbeque sauce. I used Sweet Baby Ray's. Season with salt & pepper. Boil for 2 hours, with the lid on. Stir every now and then.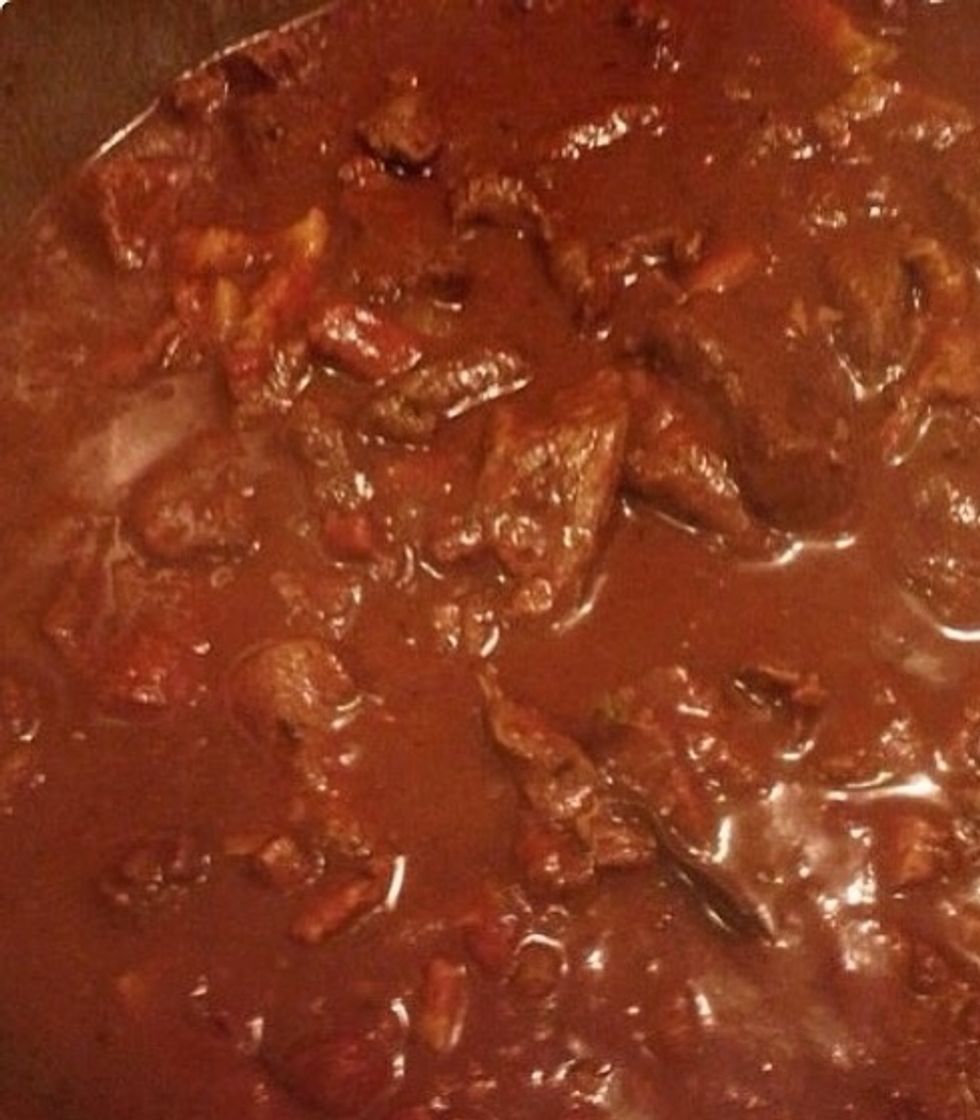 Here it has boiled about 1 1/2 hours. After 2 hours remove lid and boil another 30 min.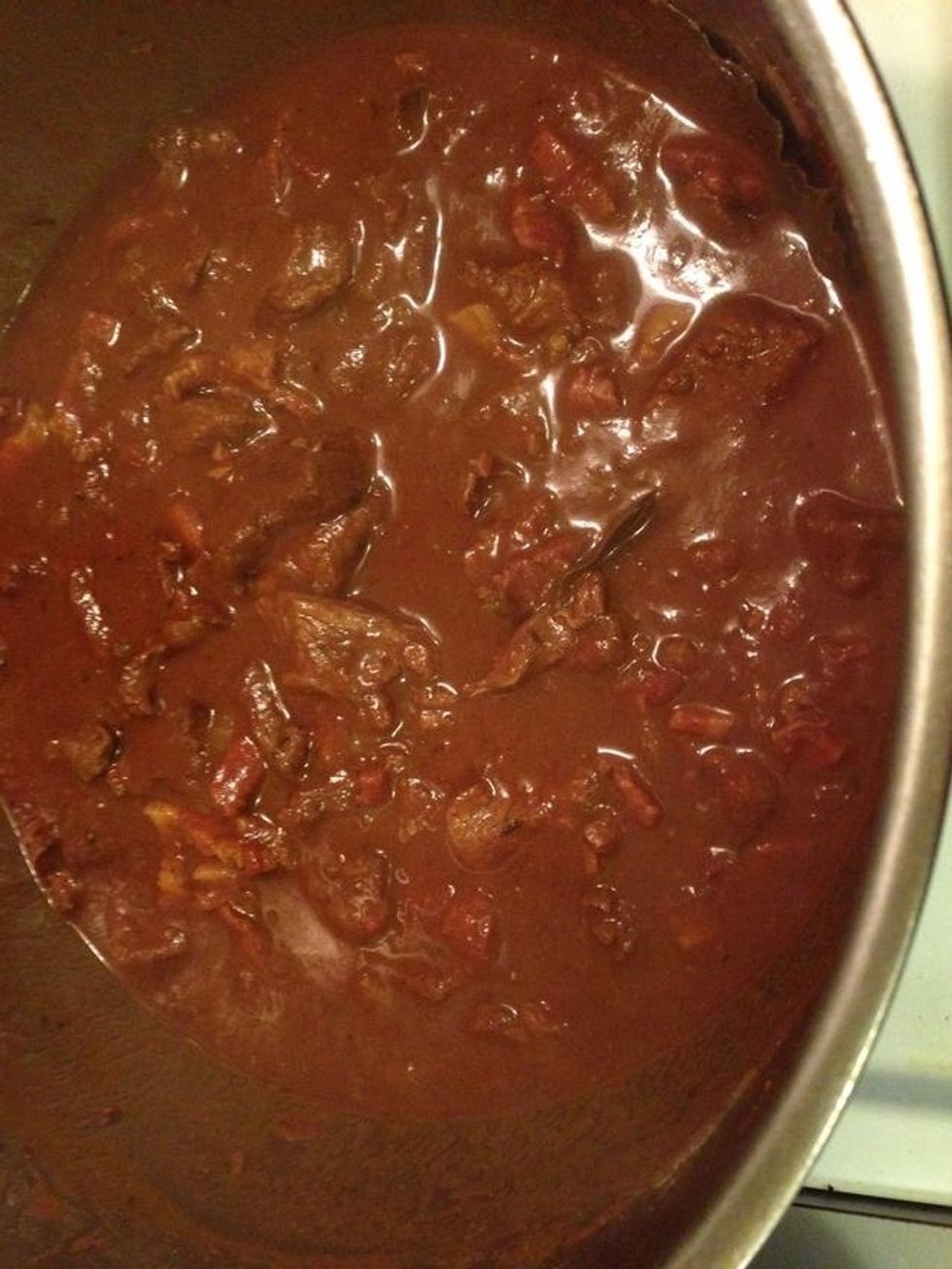 Slowly getting there. At this point I removed some fluid that I later put back in the pot after the chili had cooled somewhat.
Serve with tortilla bread, salad and grated (cheddar) cheese.
800.0g Chuck roll
Oil
150.0g Warm smoked salt pork
2.0 Onions
4.0 Garlic cloves
1.0 Red chili pepper
1.0 Green chili pepper
2.0Tbsp Tomato paste
1.0Tbsp Cocoa powder
1.0Tbsp Cumin
1.0tsp Smoked paprika powder
1.0tsp Thyme
1.0tsp Oregano
1.0tsp Chili flakes
2.0tsp Bay leaves
400.0g Canned whole tomatoes
1.0 Bottle light beer
100.0ml Barbeque sauce
400.0ml Water
Salt & black pepper
Karin Siöö
Lives in Sweden. Gets inspiration from trips, blogs & international students I meet at work.