This dish is so delish! It looks more difficult than it is. Invite some friends and impress them with this dish !
19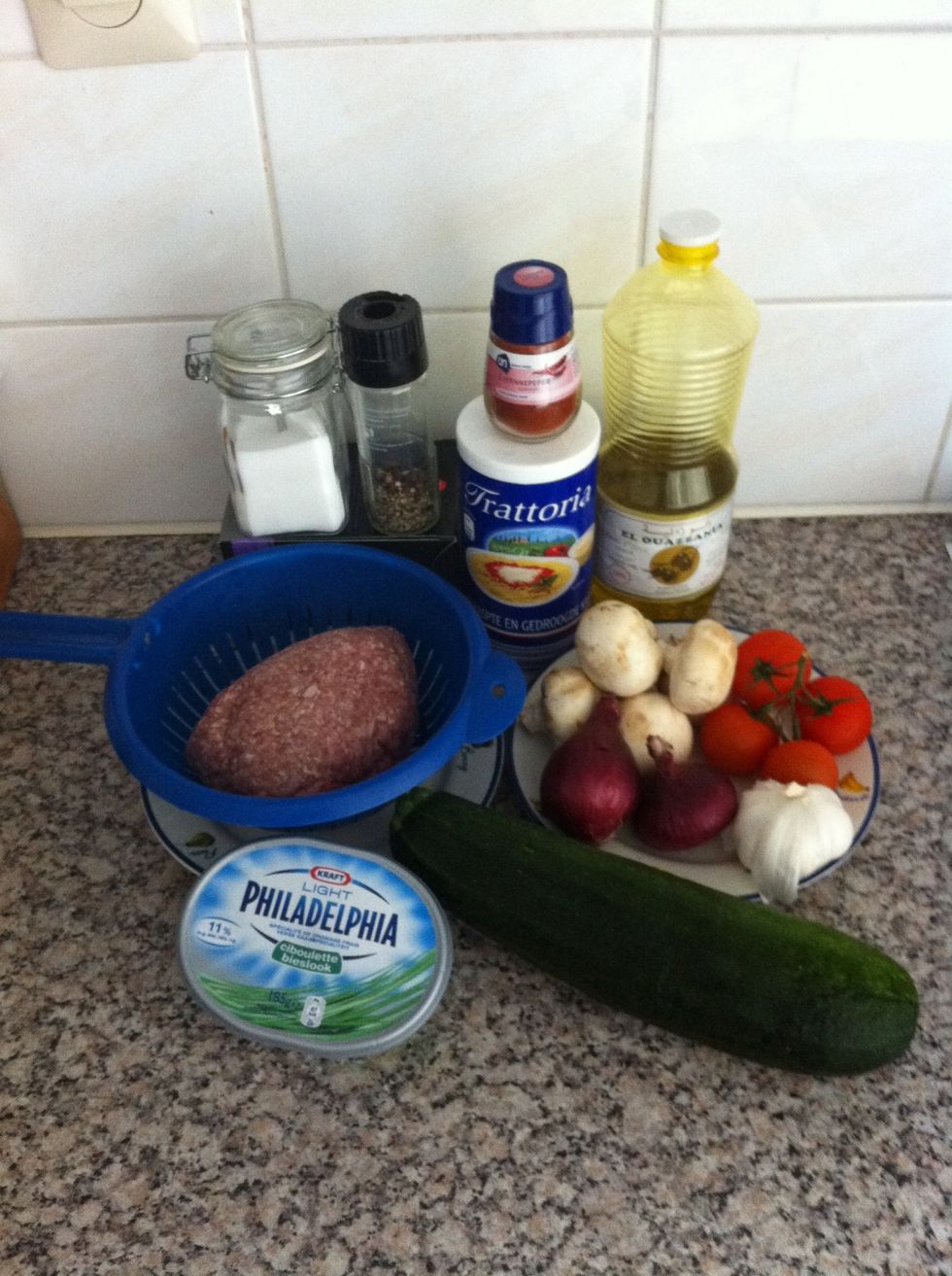 Gather the supplies. Make sure to wash all the veggies. Before you start: preheat oven at 180 Celsius degrees.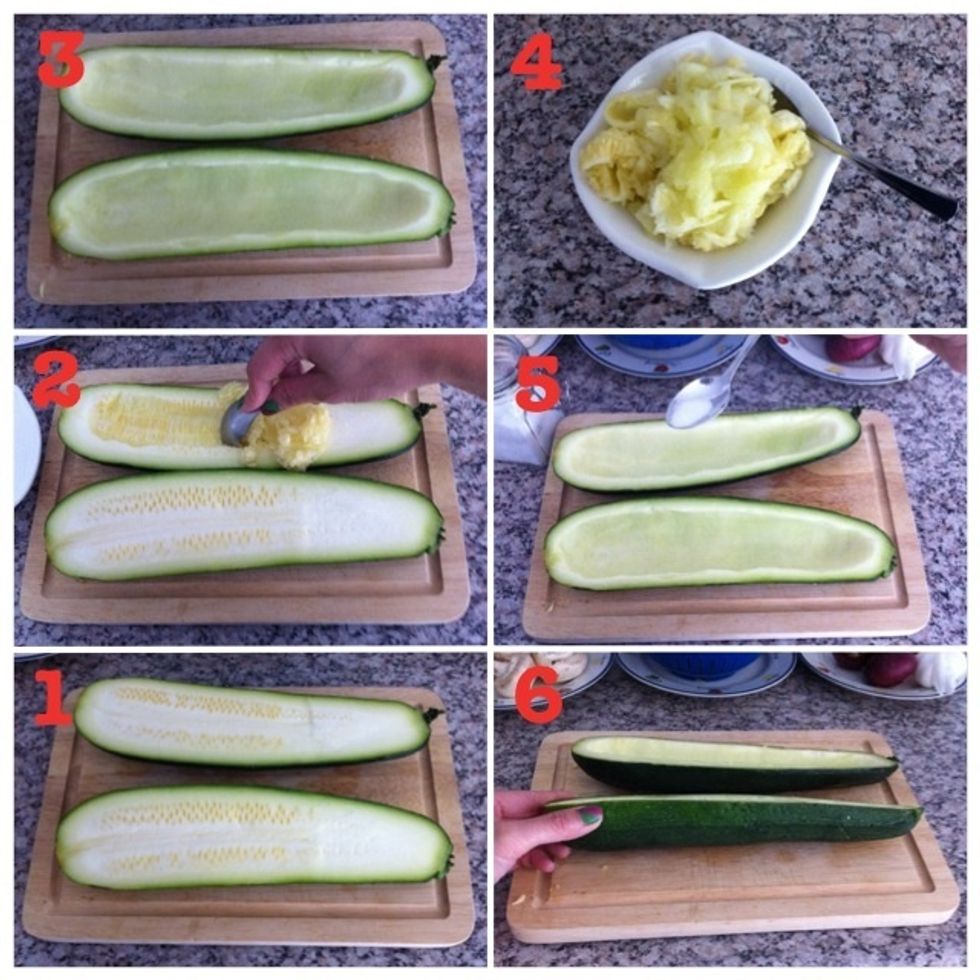 1. cut zucchini into half; 2. use tea spoon to spoon out zucchini; 3. it should look like this; 4. put spooned out zucchini aside; 5. add a little bit salt to the inside; 6. finished with this part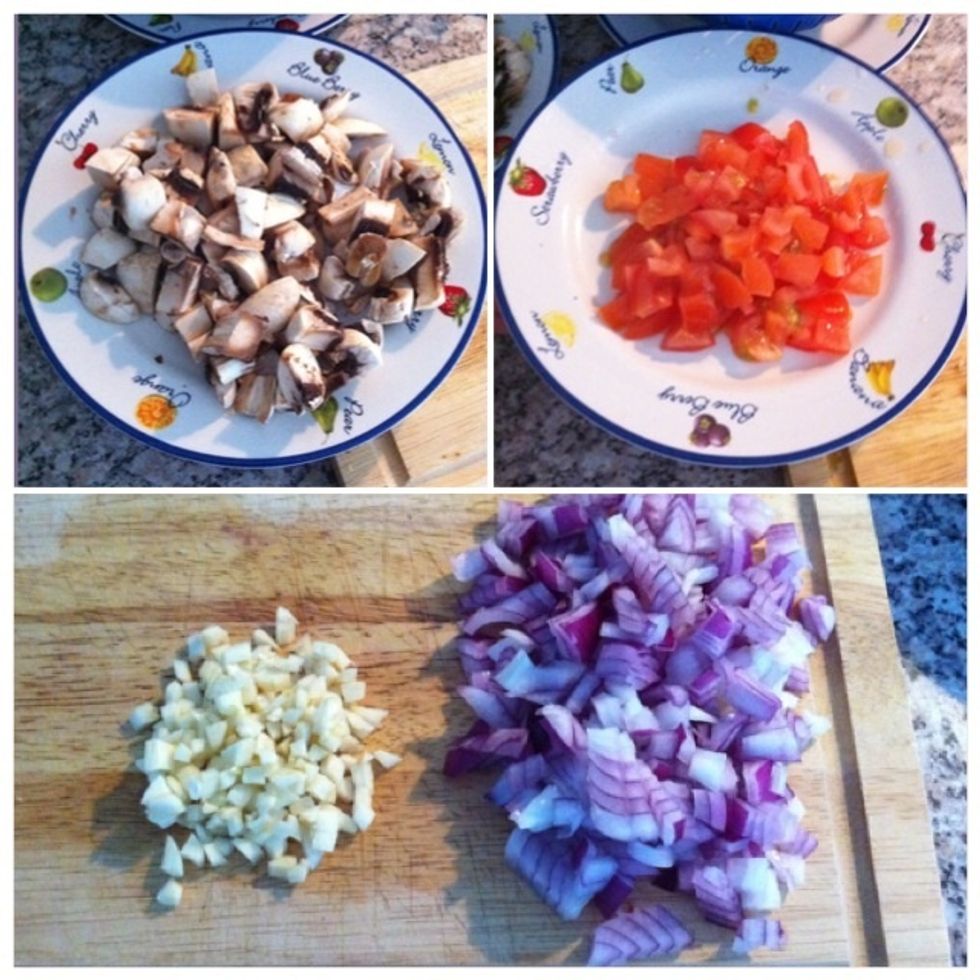 Cut mushrooms and tomatoes into cubes. Dice garlic and onions.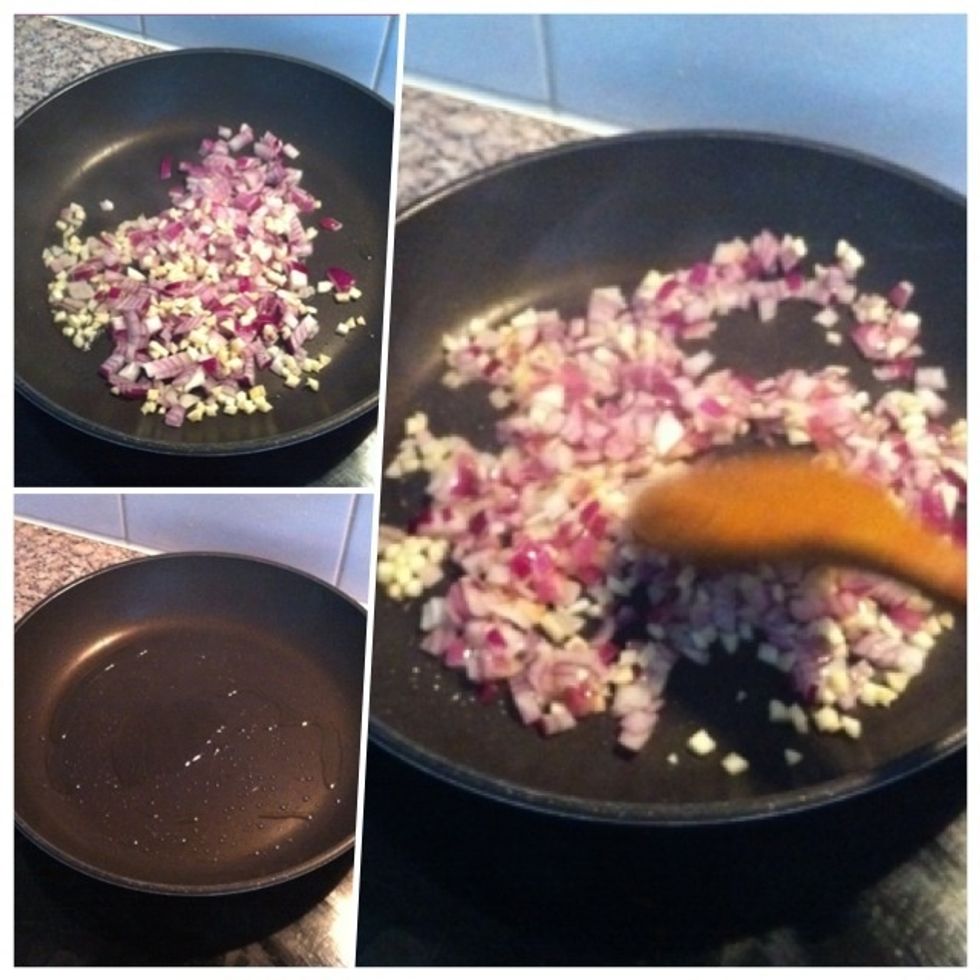 Heat pan and add olive oil. When oil is getting hot add onions and garlic. Stir well... keep stirring until onions and garlic are turning gold brown.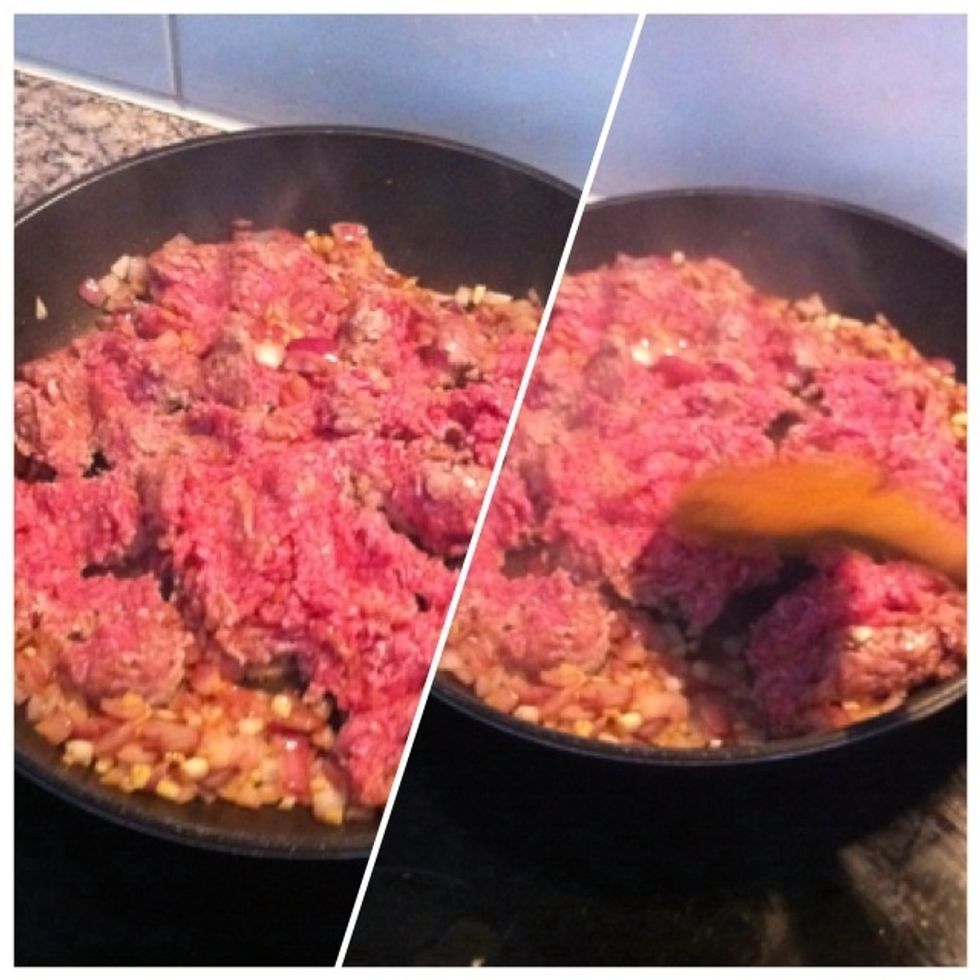 Add minced meat and keep on stirring.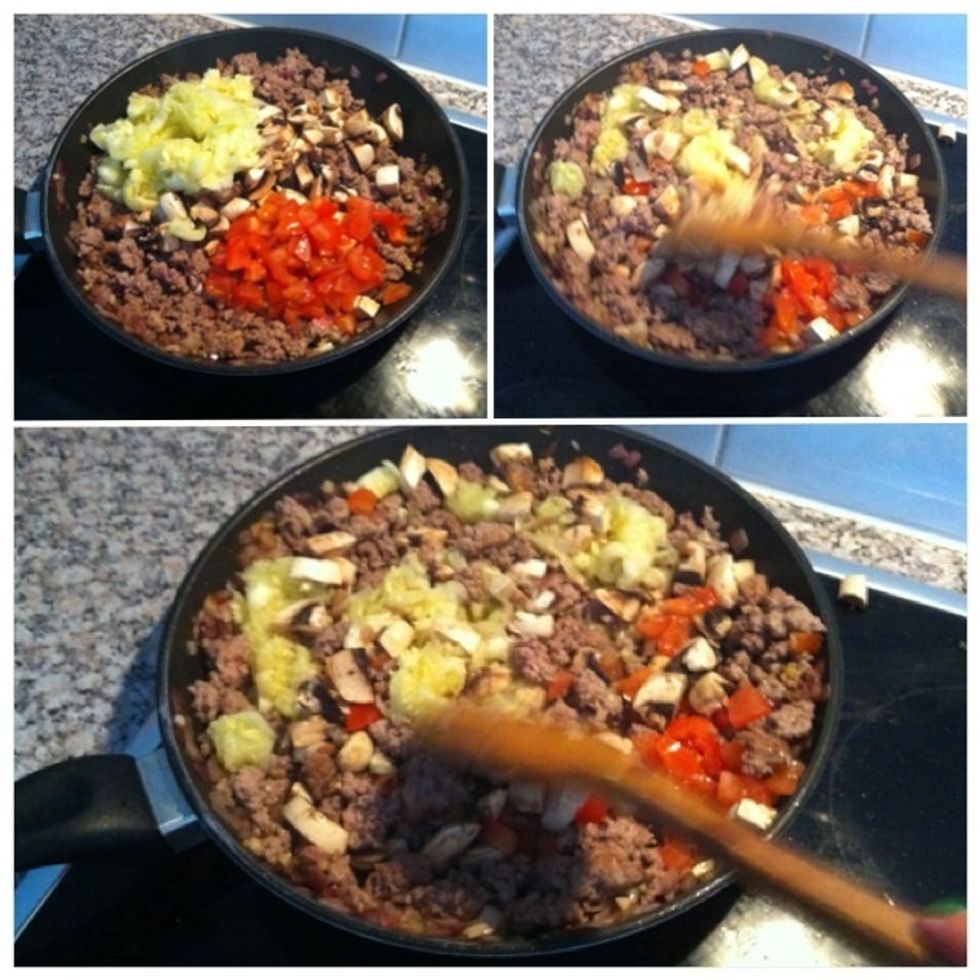 When minced meat is turning brown add spooned out zucchini, mushrooms and tomatoes. Keep on stirring for a few minutes.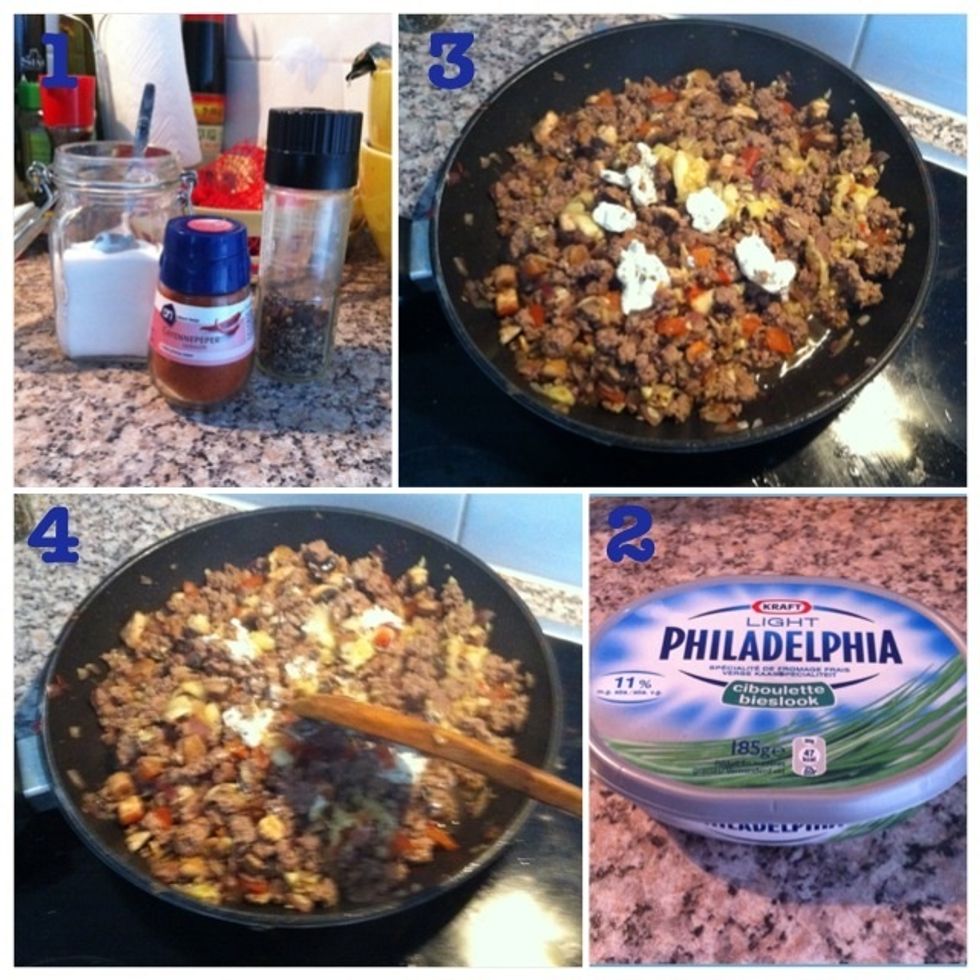 1. add pepper, salt & cayenne powder; 2. grap Philadelphia cream cheese; 3. choose your own amount ; 4. mix well everything together.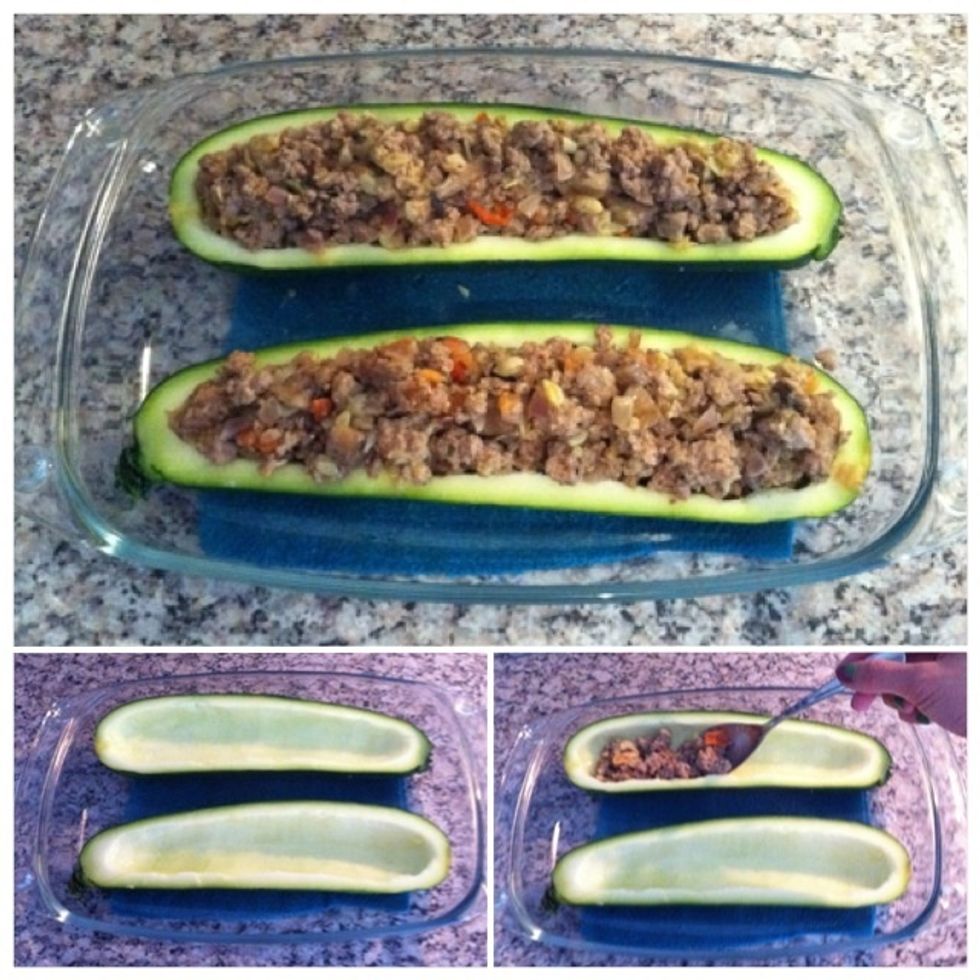 Put zucchini into baking dish and add meat and veggies into both halves. Optional: you may add cheese on the top of it. I choose to do it afterwards (see step 11).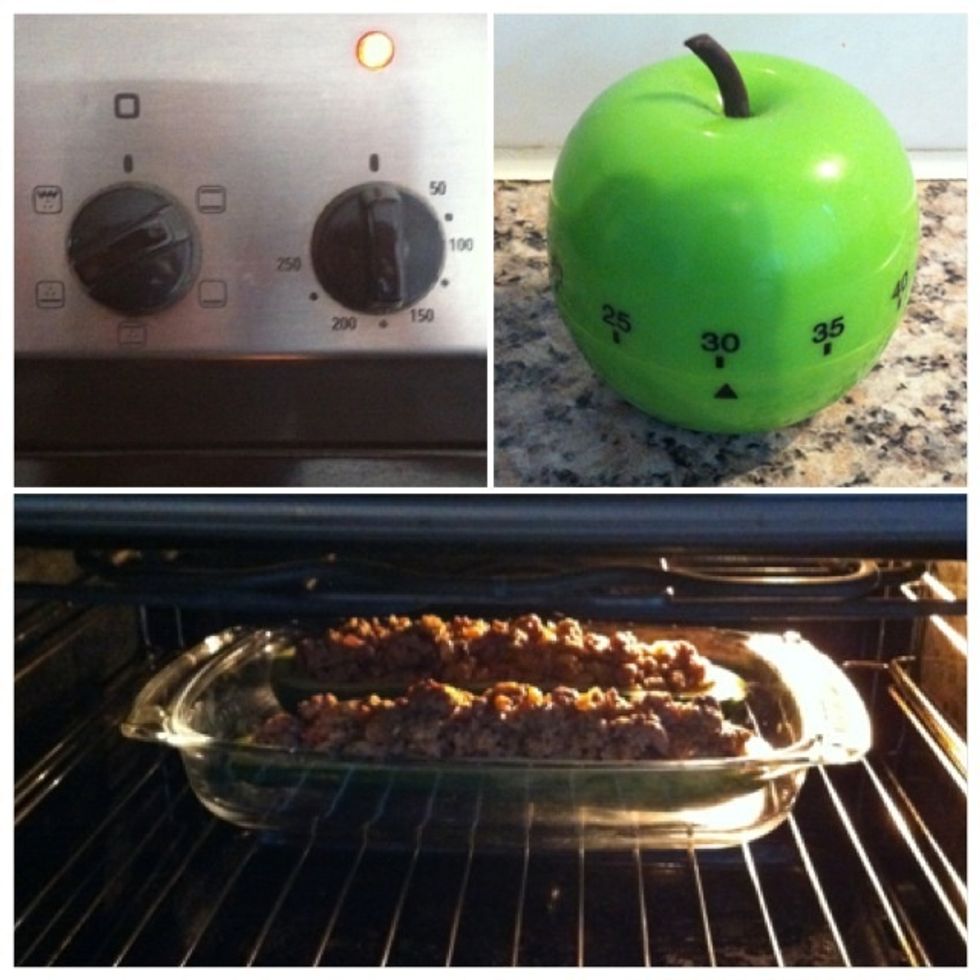 Put it in the oven for 30 minutes at 180 Celsius degrees.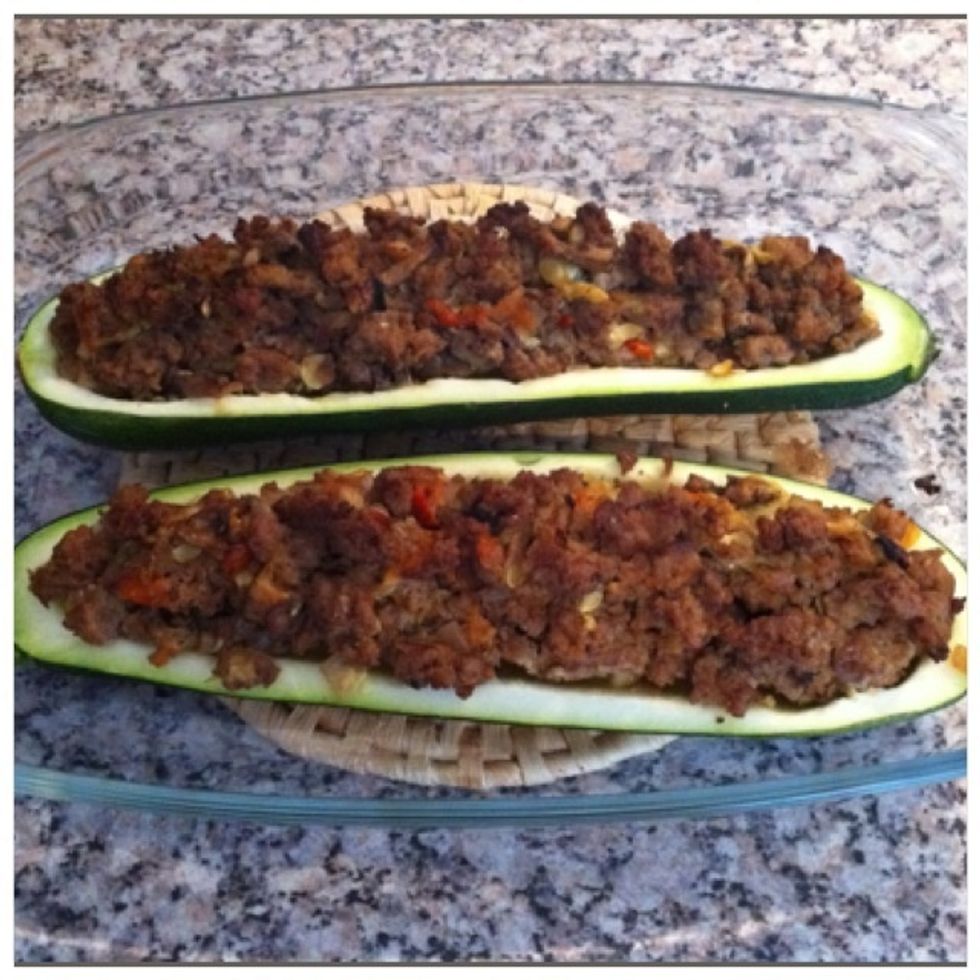 Mmm... it smells great !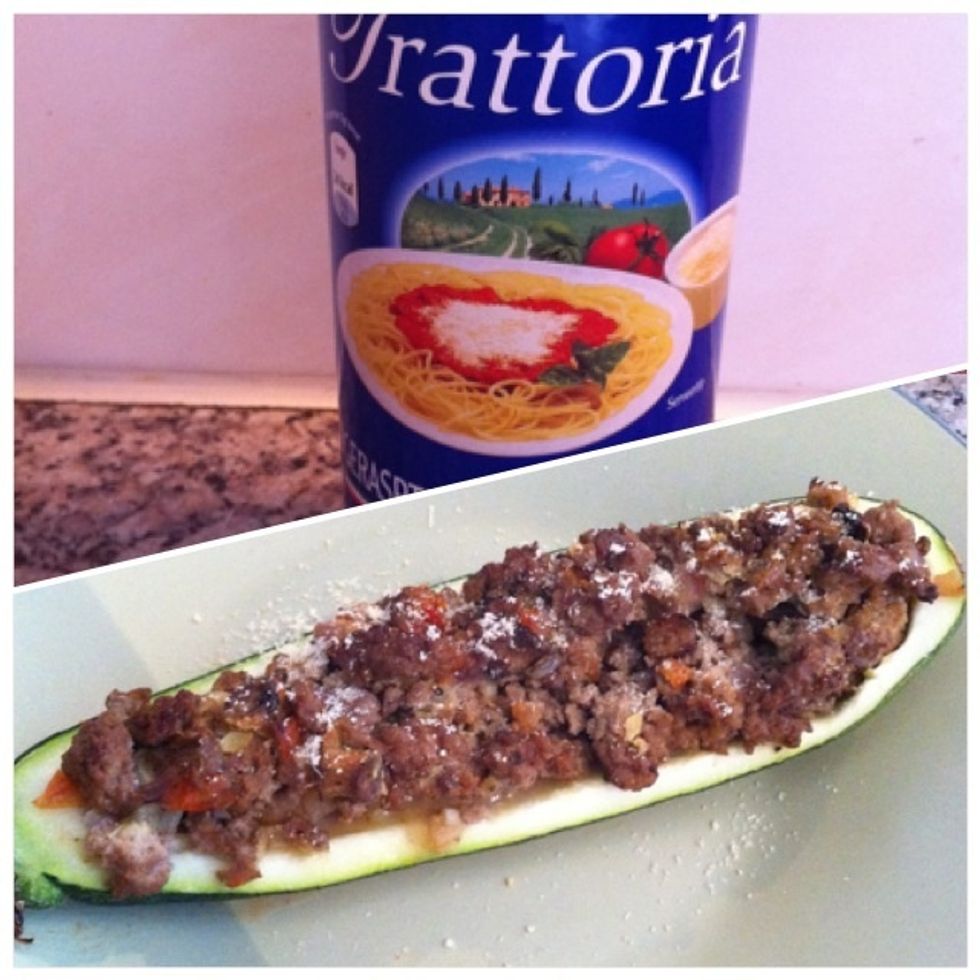 Add (Italian) cheese!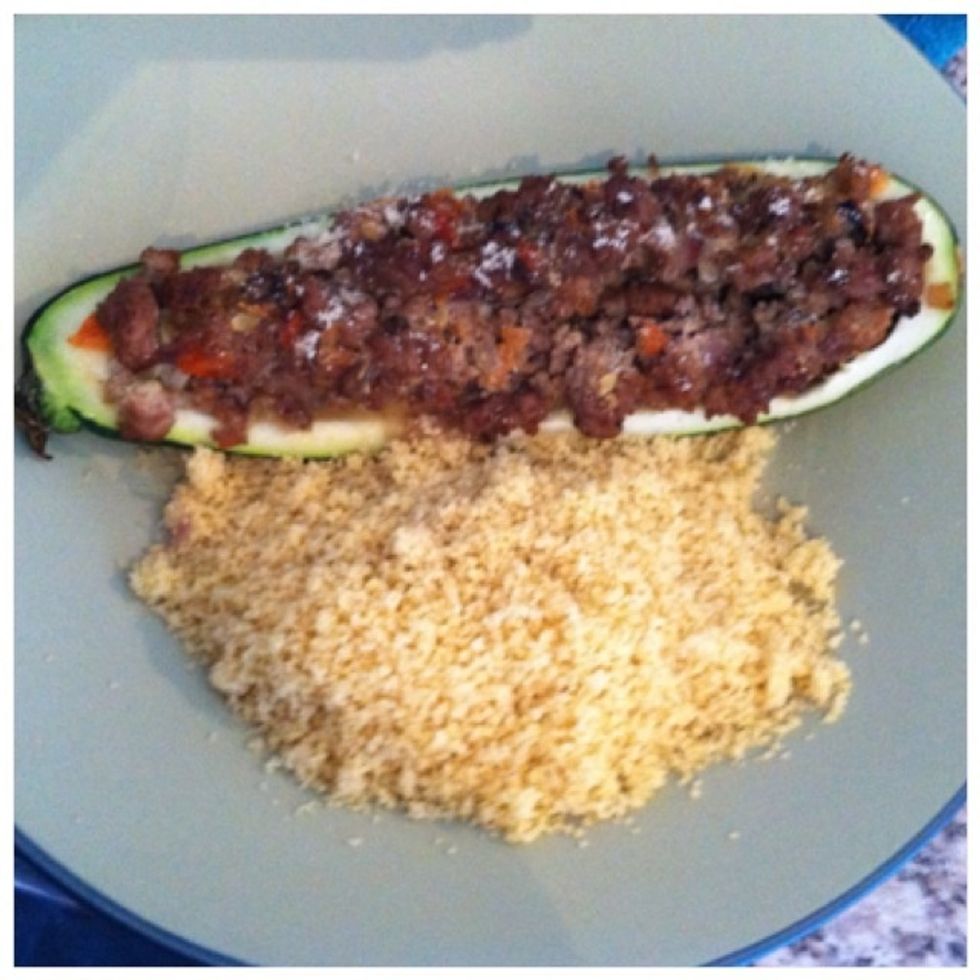 Serve with couscous for example. Enjoy your meal !
Zucchini
Minced meat
Mushrooms
Tomatoes
Onions
Garlic
Pepper
Salt
Cayenne (or paprika) powder
Cream cheese
Cheese
Olive oil
Justine2707 Chimmy
Love... eating (out)! Cooking! Trying new (not too difficult!) recipes! Also love fashion! Make up! And simple nail art and hairdo's!