Gather ingredients.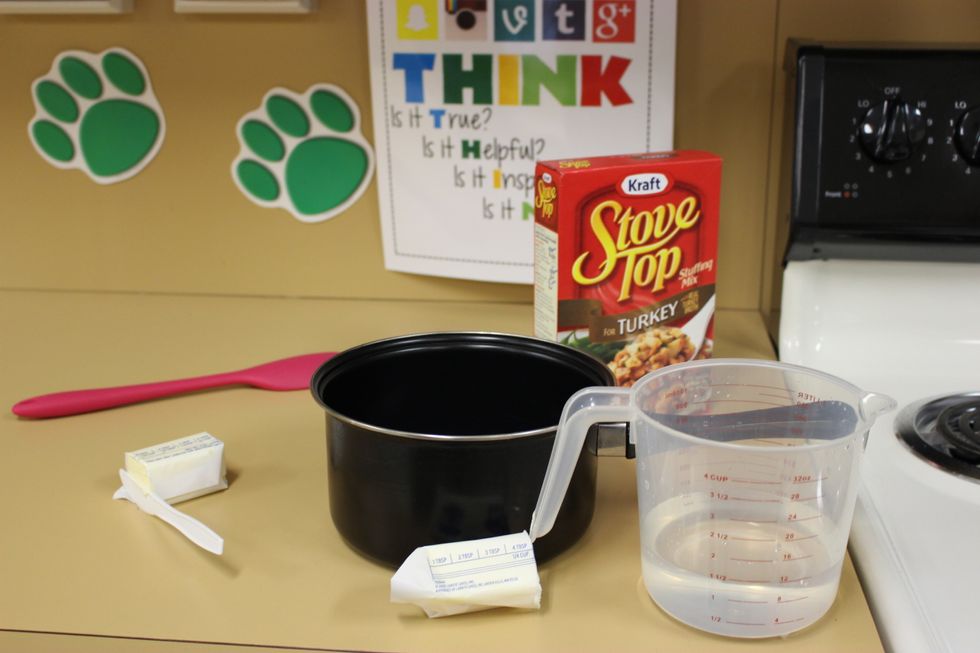 Prepare stuffing according to instructions on box.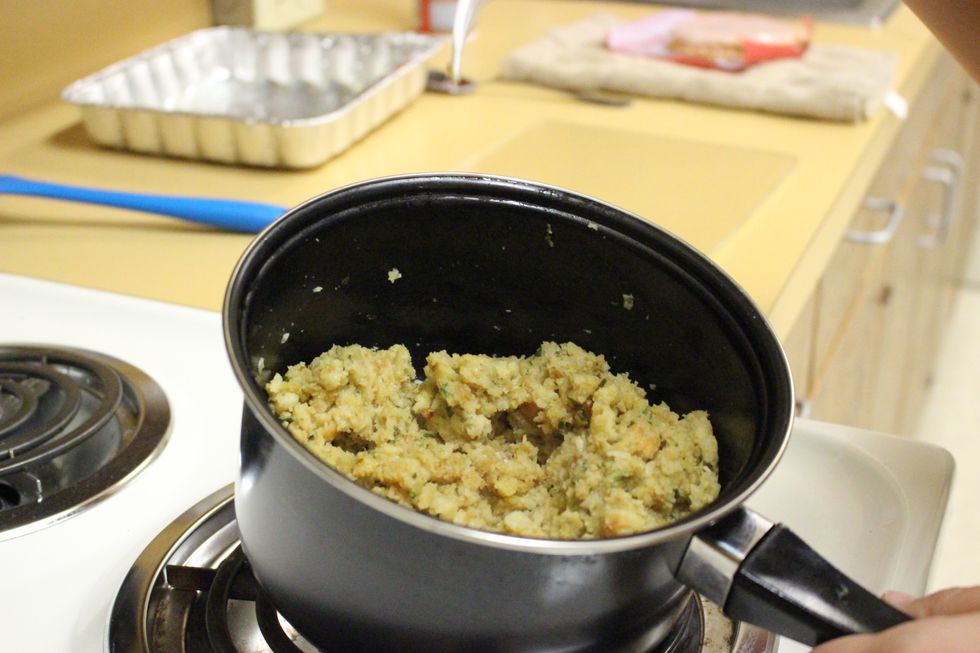 Let stuffing cool for a bit before handling.
Spray a casserole dish or aluminum pan with cooking spray.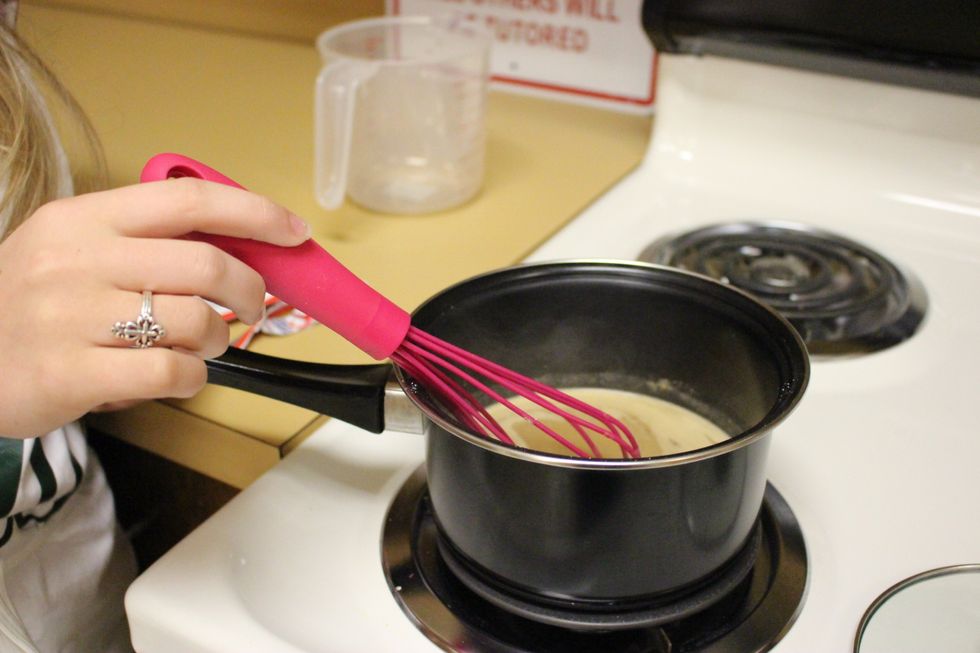 Make gravy mix according to package instructions. You may also use a pre-made jar of turkey gravy.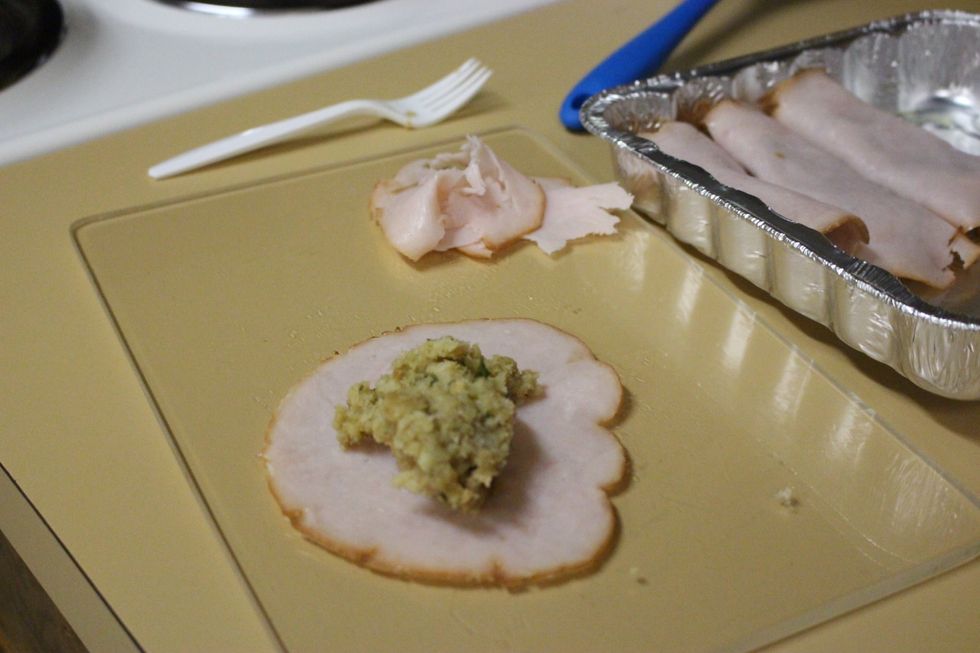 Put two tablespoons of dressing in the middle of a slice of turkey lunch meat. If you'd like a little more protein, use two slices per roll.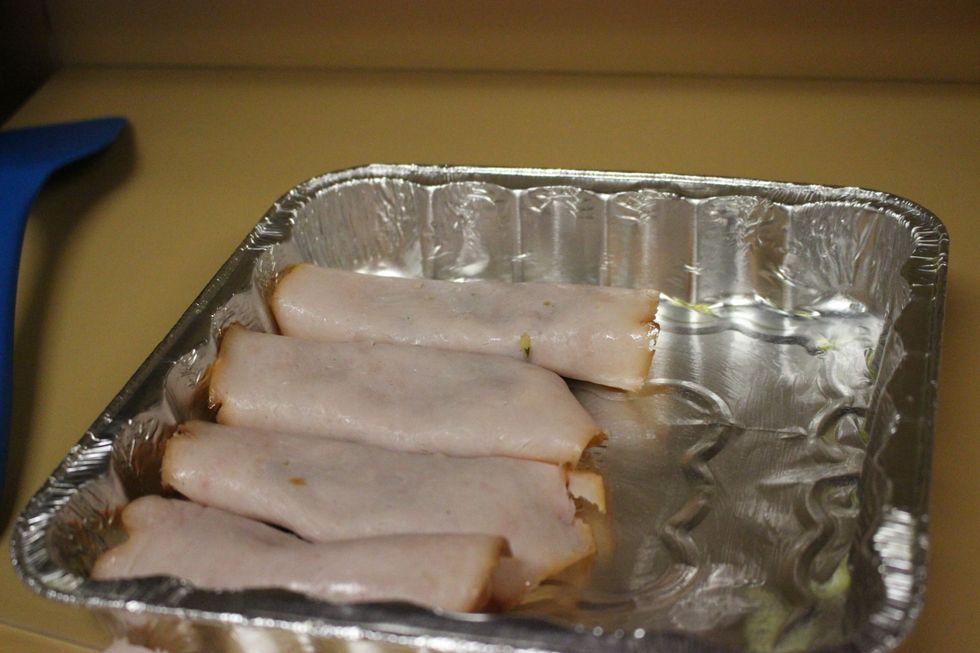 Roll up and place in pan, seam side down.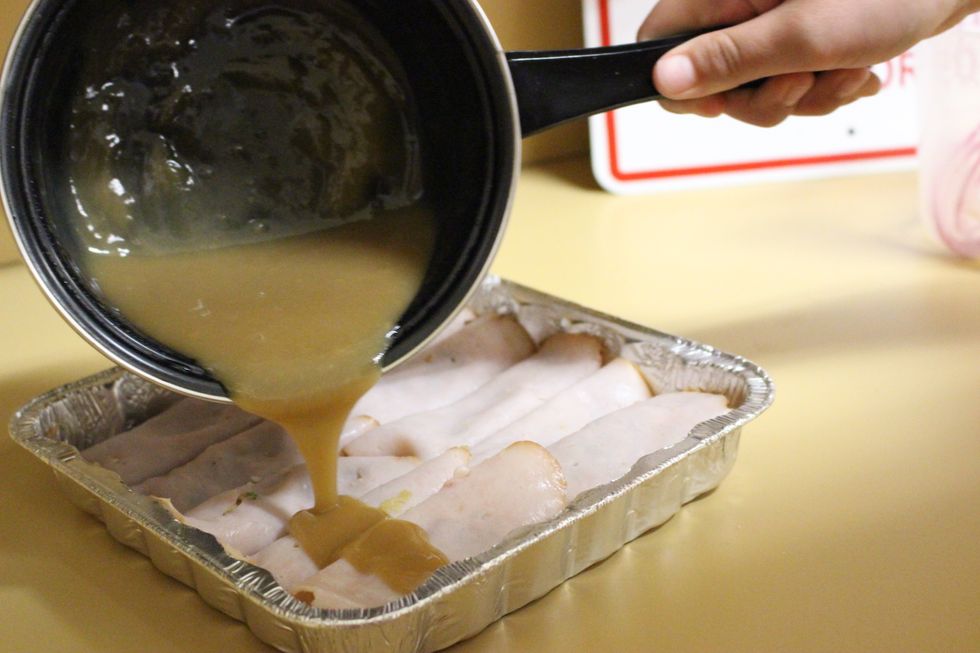 Cover with turkey gravy. Bake in 350 degree oven until warm and gravy is bubbling.
Enjoy with sweet potatoes and green bean casserole!
1.0 Box-Stove Top Turkey Stuffing
2.0 Packages-Bryan's Smoked Turkey lunch meat
2.0 Packages-McCormick's Turkey Gravy Mix