Make Stuffed Sole With Lemon Butter Wine Sauce
200
Finely julienne red bell pepper, celery and green onion. Set aside.
Sauté shitaki mushrooms (mainly stem side down) with scallops in 1 tablespoon of butter, salt and pepper.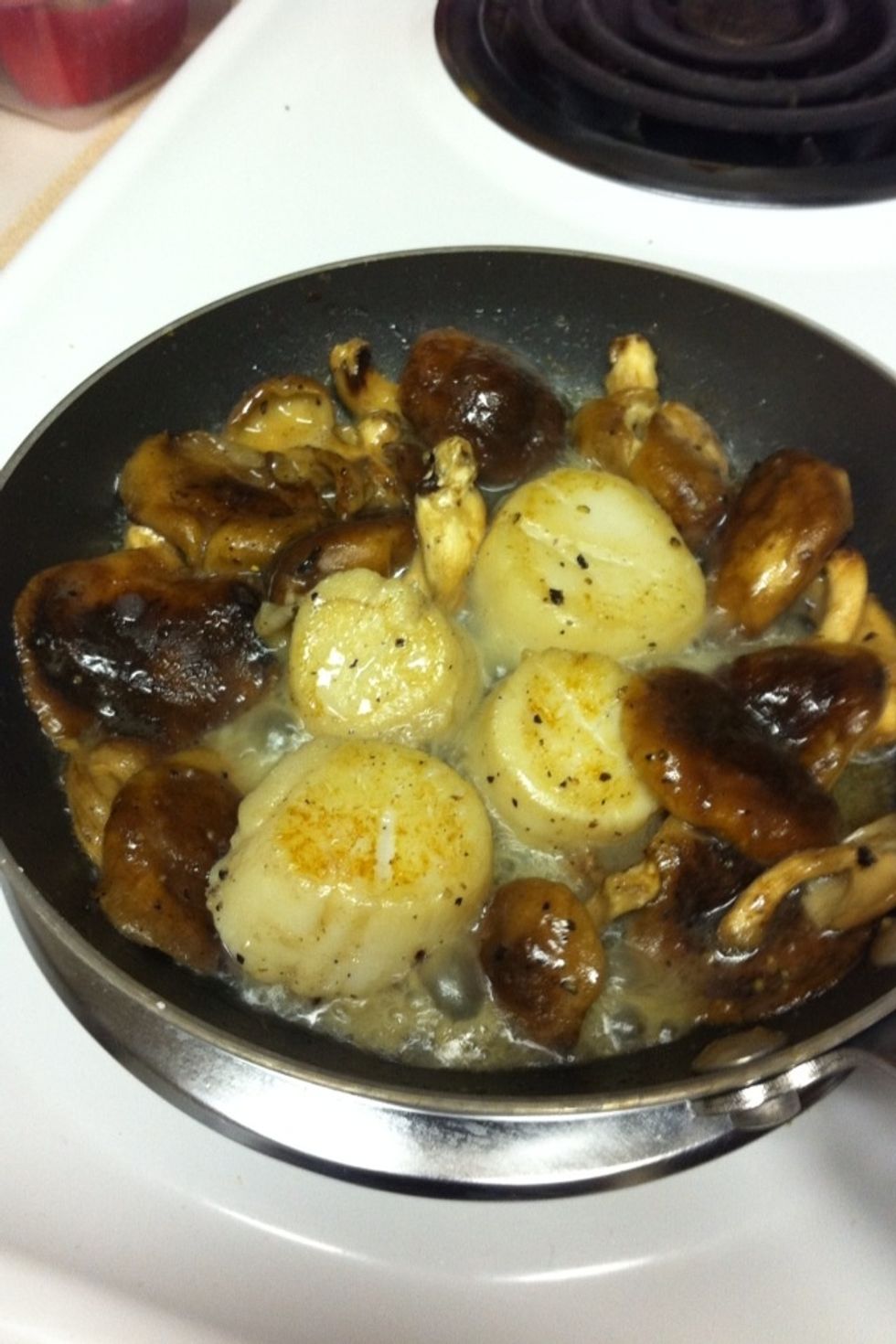 Turn scallops over. Once both sides of scallops are seared, remove pan from heat.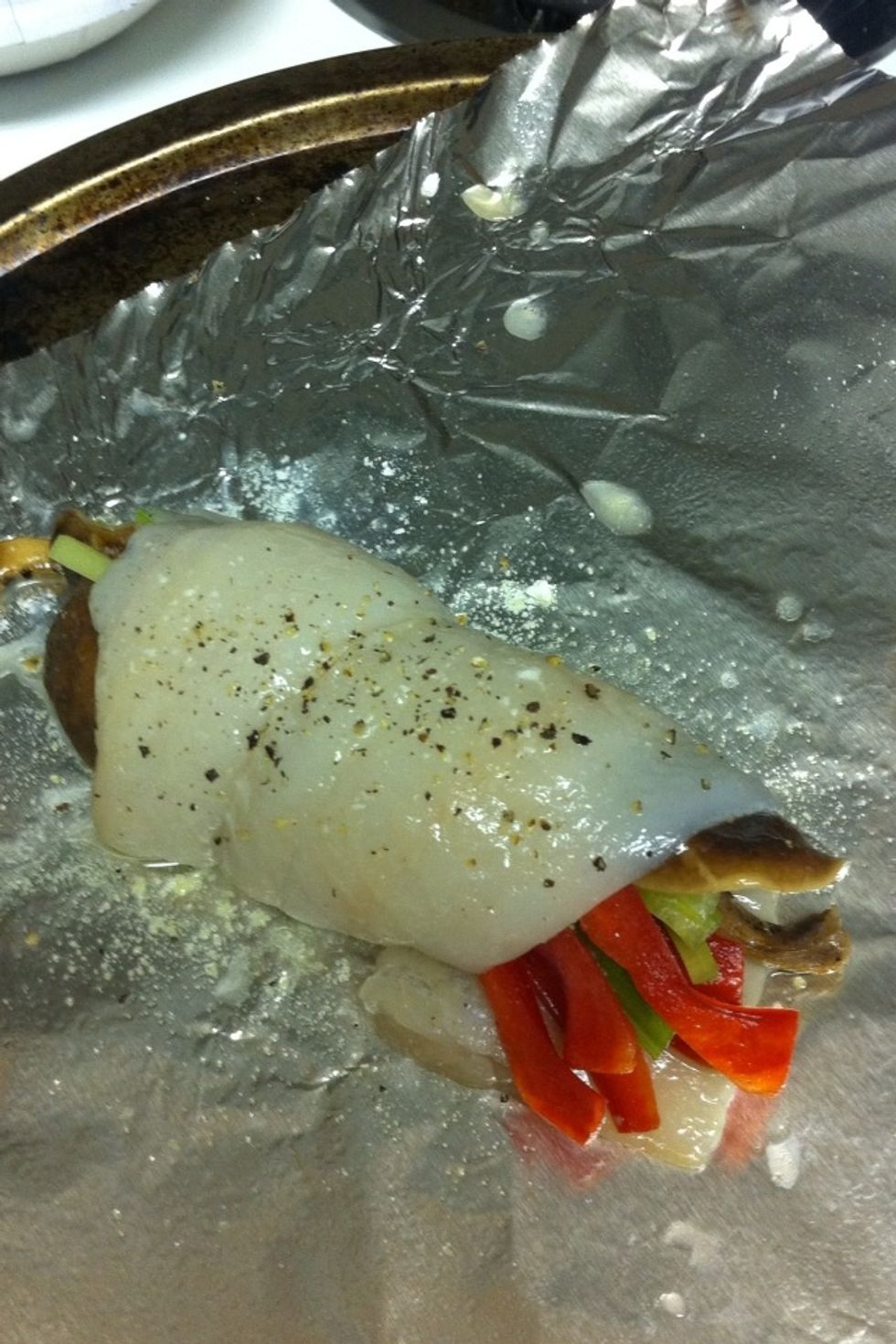 Spray cooking sheet with olive oil spray. Place veggies on the inner part of fish. Add about 1/4-1/5 of the mushrooms. Roll fish. Brush fish with melted butter. Then season with salt and pepper.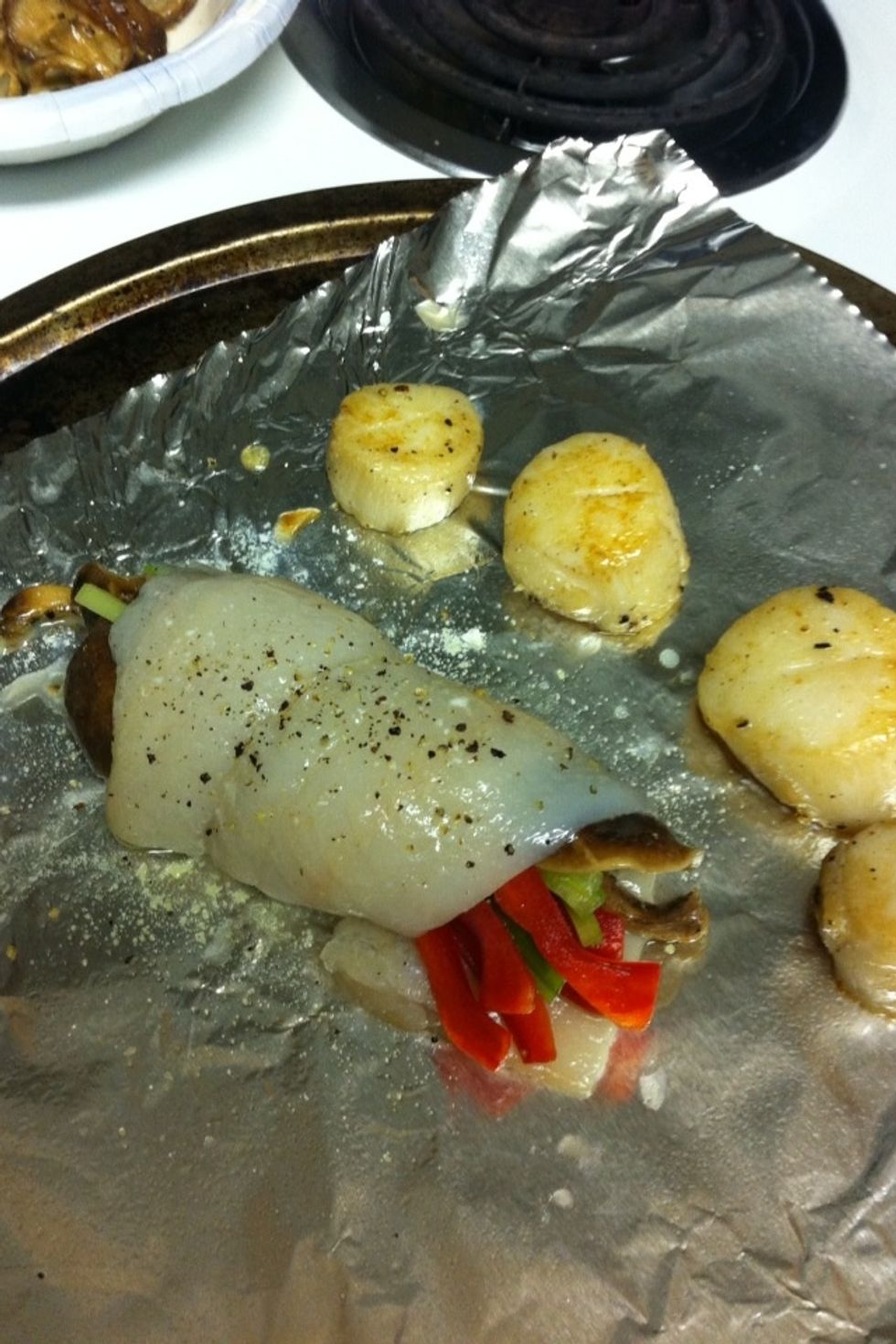 Place seared scallops on tray next to fish. Place tray in oven for approx 10-12 minutes. Check to make sure thickest part of fish is cooked thoroughly.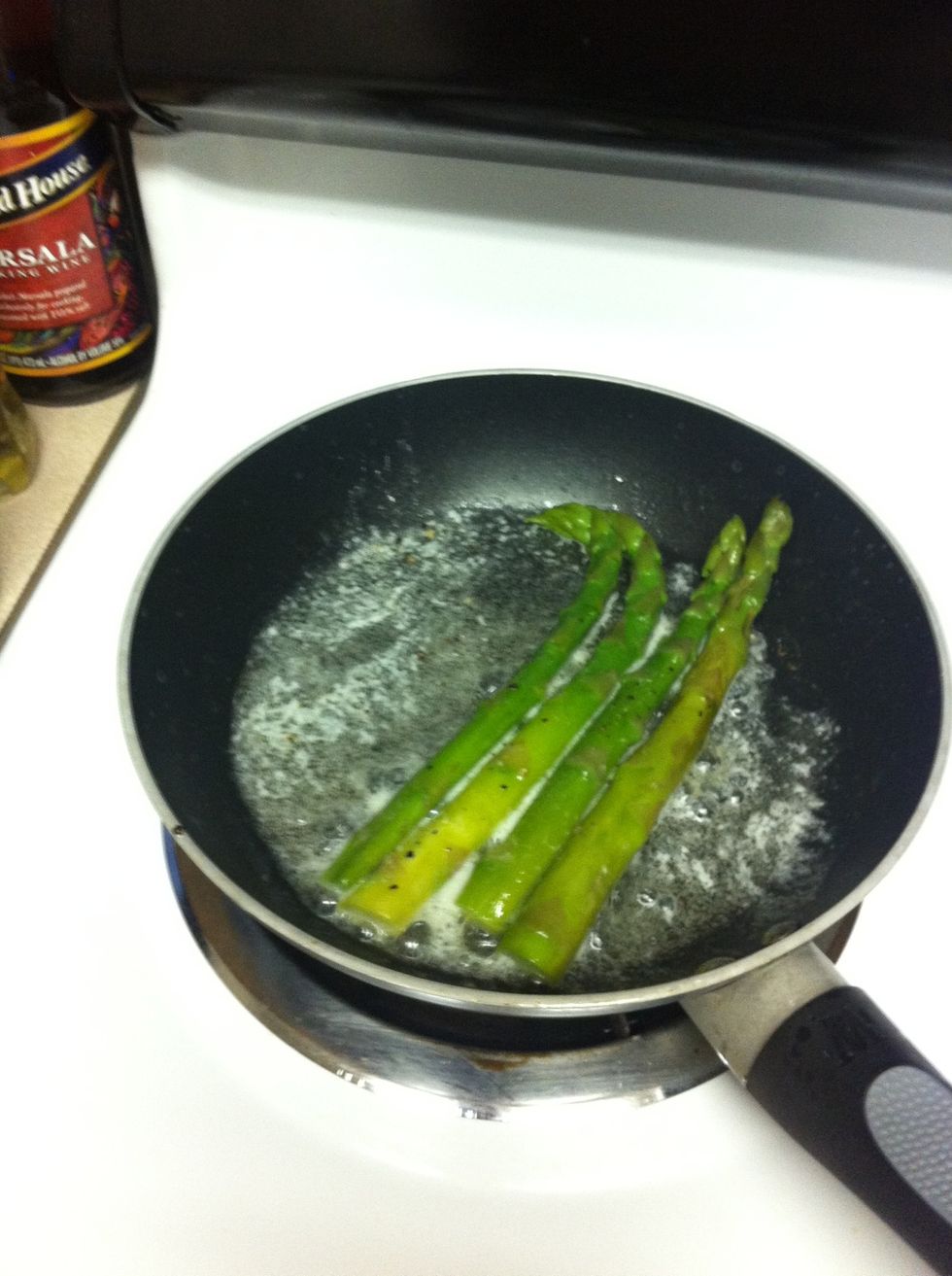 While fish is in the oven, sauté blanched asparagus in a pan with butter, salt and pepper.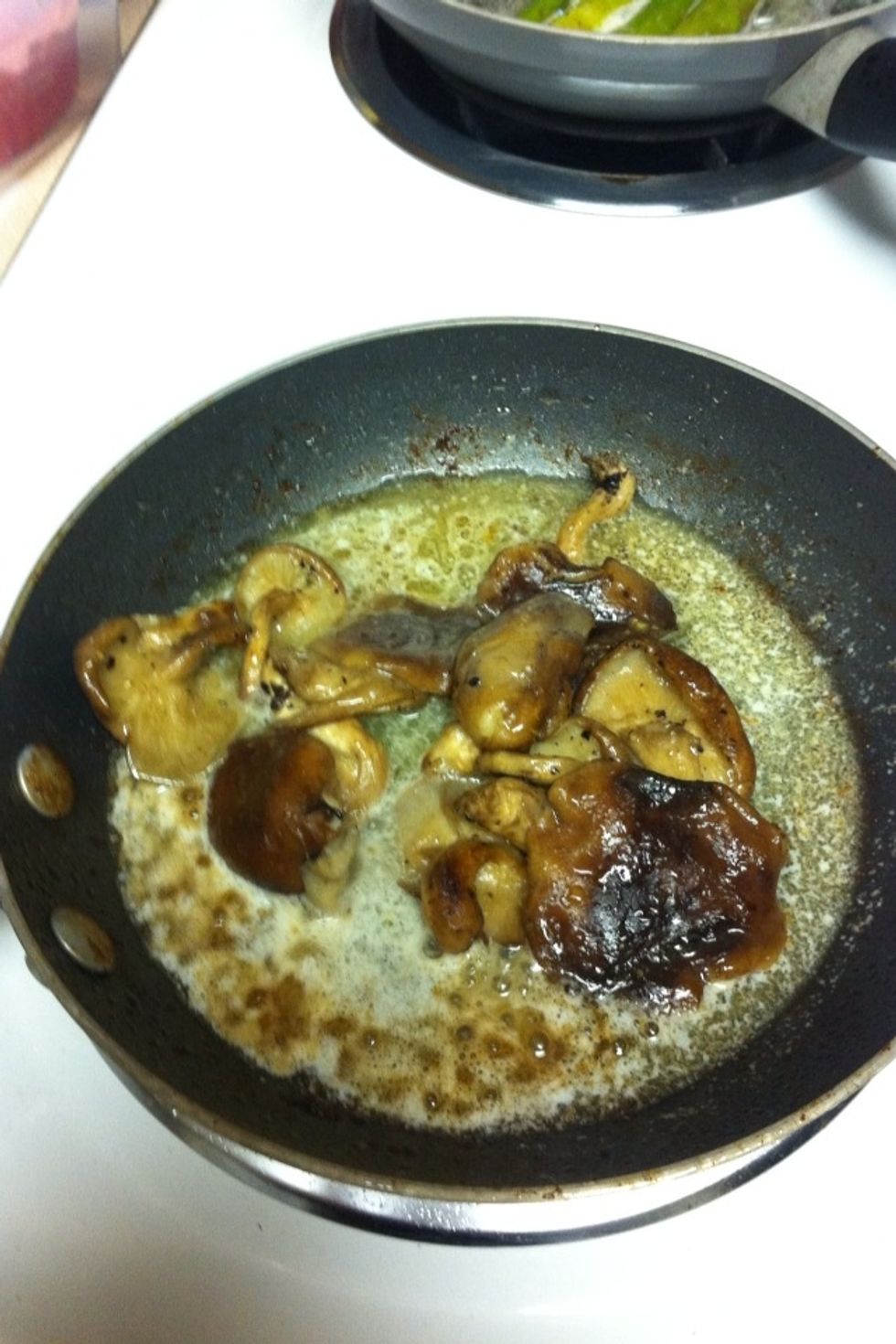 Also while fish is in the oven, put the pan of remaining mushrooms and butter back on the heat.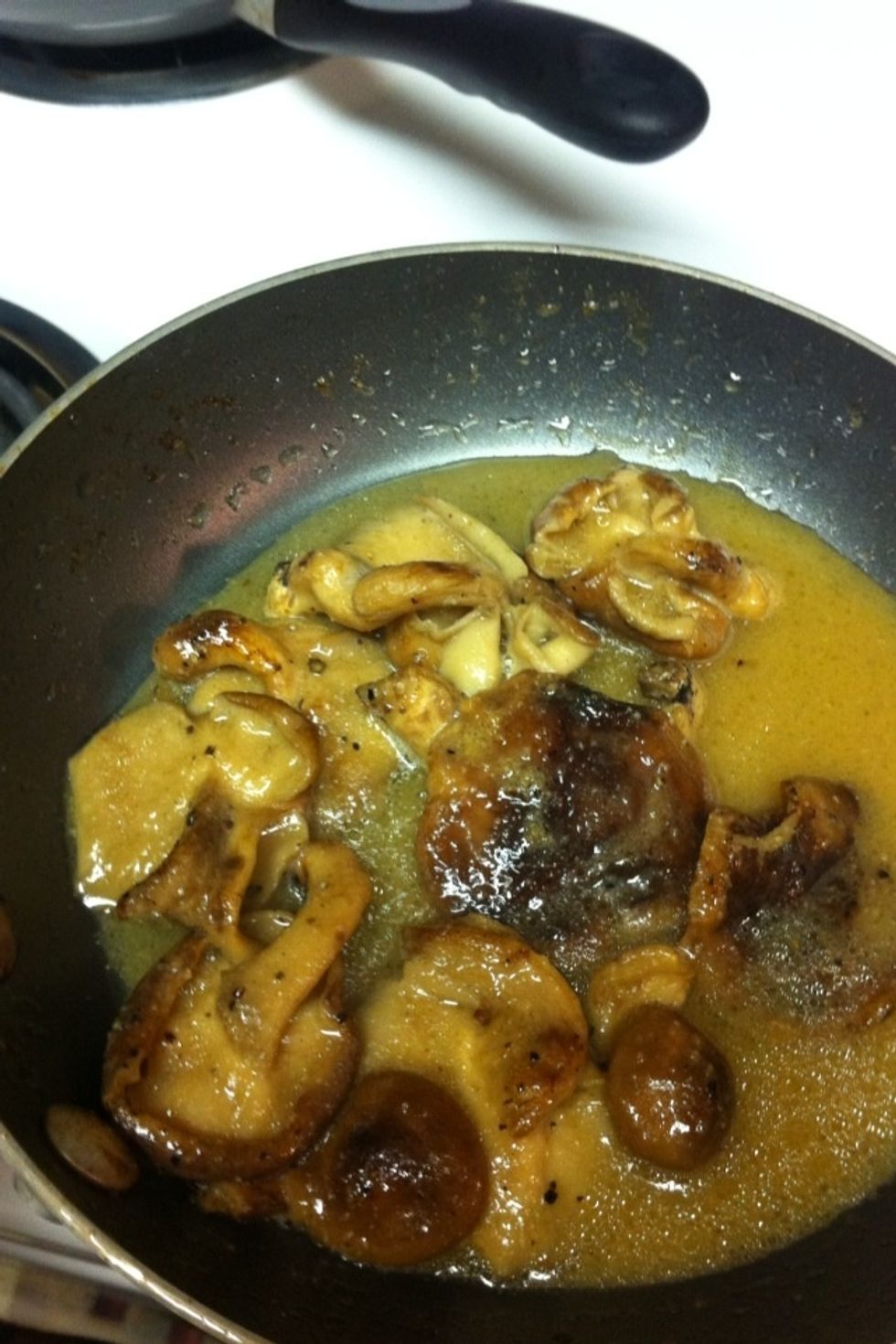 Add wine, lemon juice and another table spoon of butter. Bring to a boil and reduce to about half. Remove pan from heat.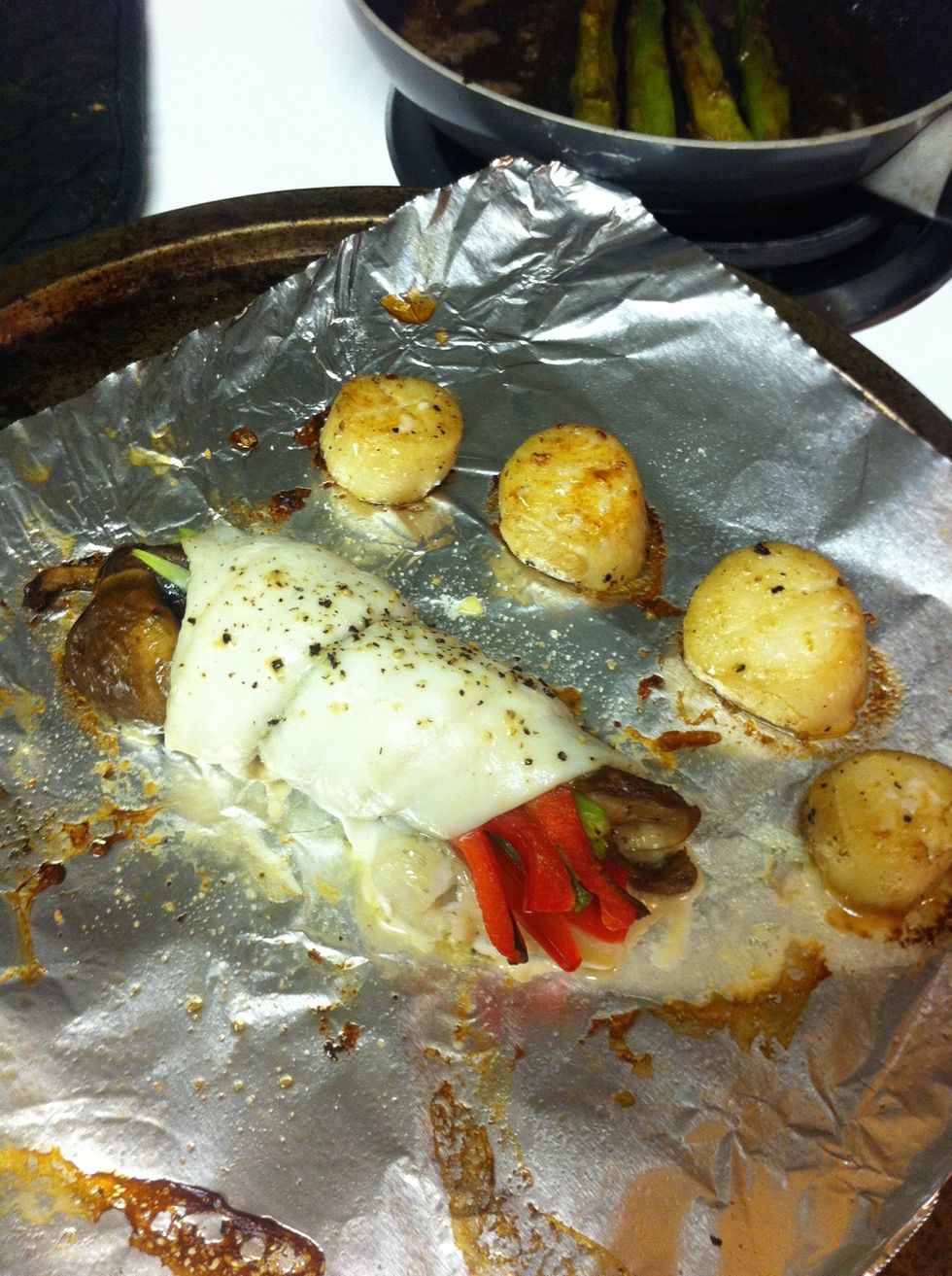 Remove fish from oven when done.
With spatula and tongs, place fish, scallops, asparagus and mushrooms on a plate (plate it how you want) and pour sauce over fish, scallops and mushrooms. Garnish with lemon (optional). Enjoy.
1.0pch Red bell pepper finely julienned
1/2pch Celery finely julienned
3.0oz Shitaki mushrooms
1/2pch Green onion finely julienned
3.0oz Filet of Sole
4.0 Large Scallops
5.0Tbsp Butter
1/4c White cooking wine
1.0Tbsp Lemon juice
Salt and pepper to taste
3.0 Blanched asparagus
Olive oil spray
1.0Tbsp Melted butter