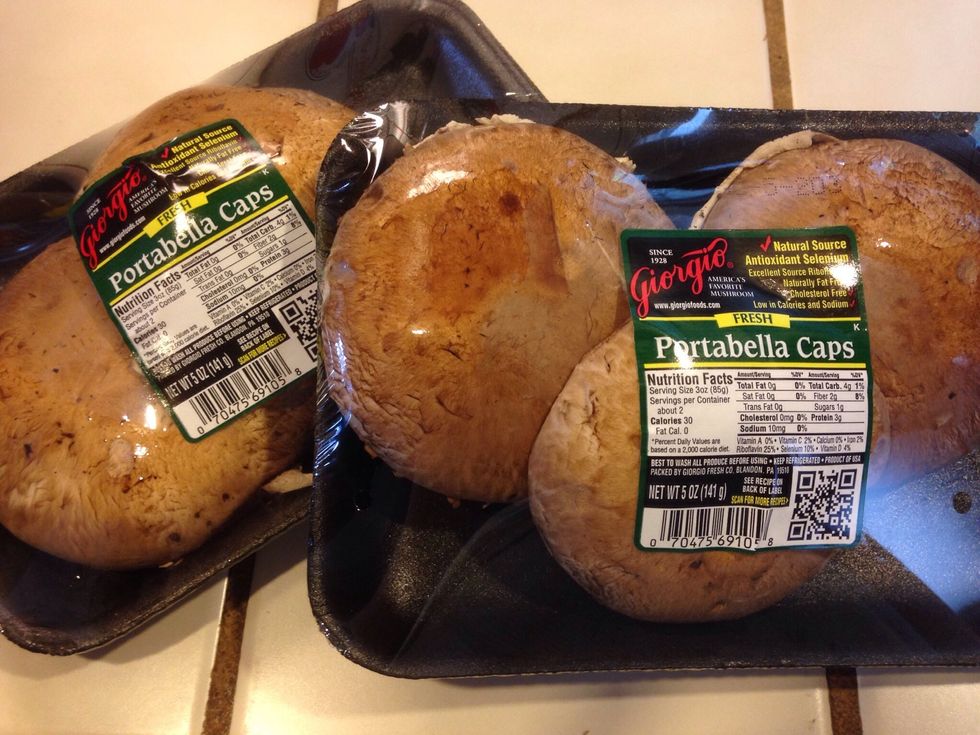 I don't have exact amounts of anything with this recipe. It depends on how many mushrooms I have and what meat, vegetables and cheese I have in the fridge.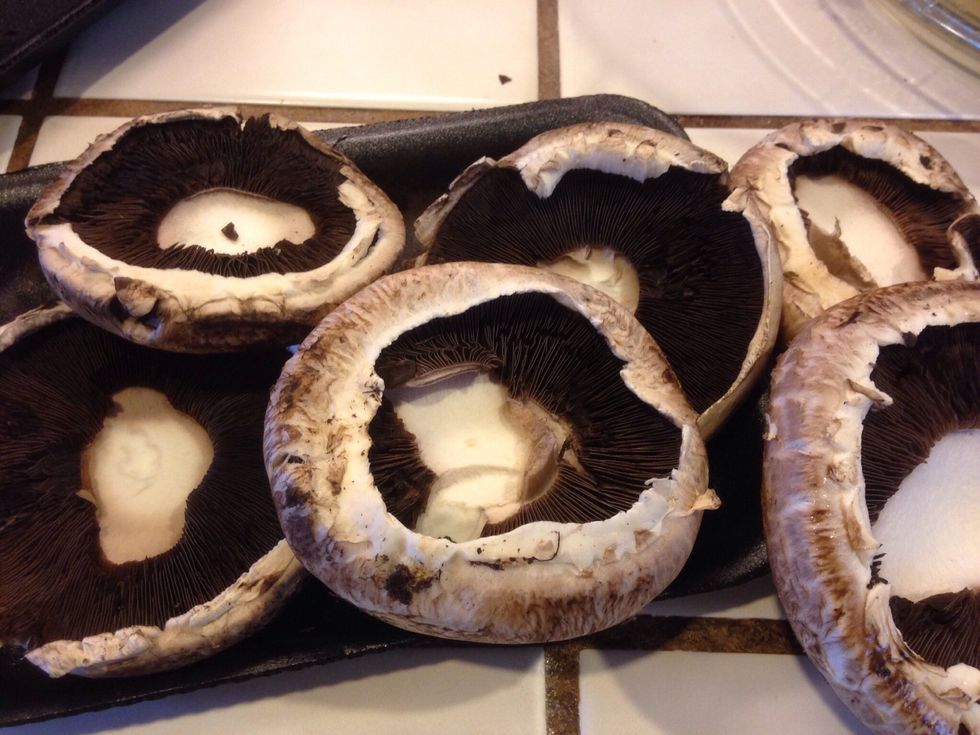 Carefully remove stems.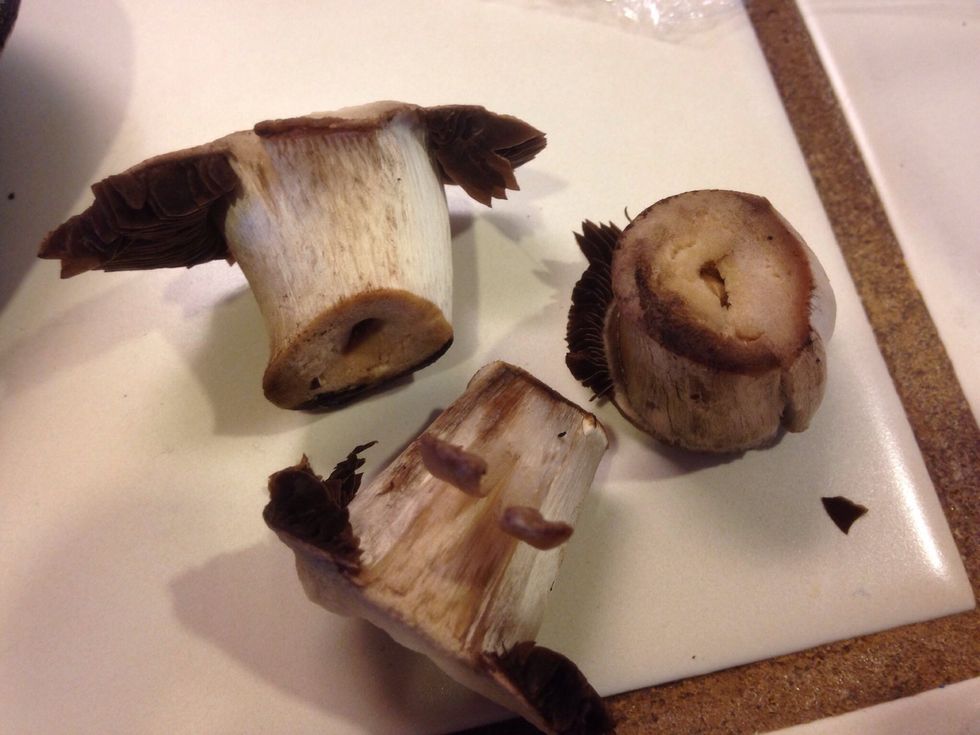 Keep stems and chop up to add to the 'stuffing'.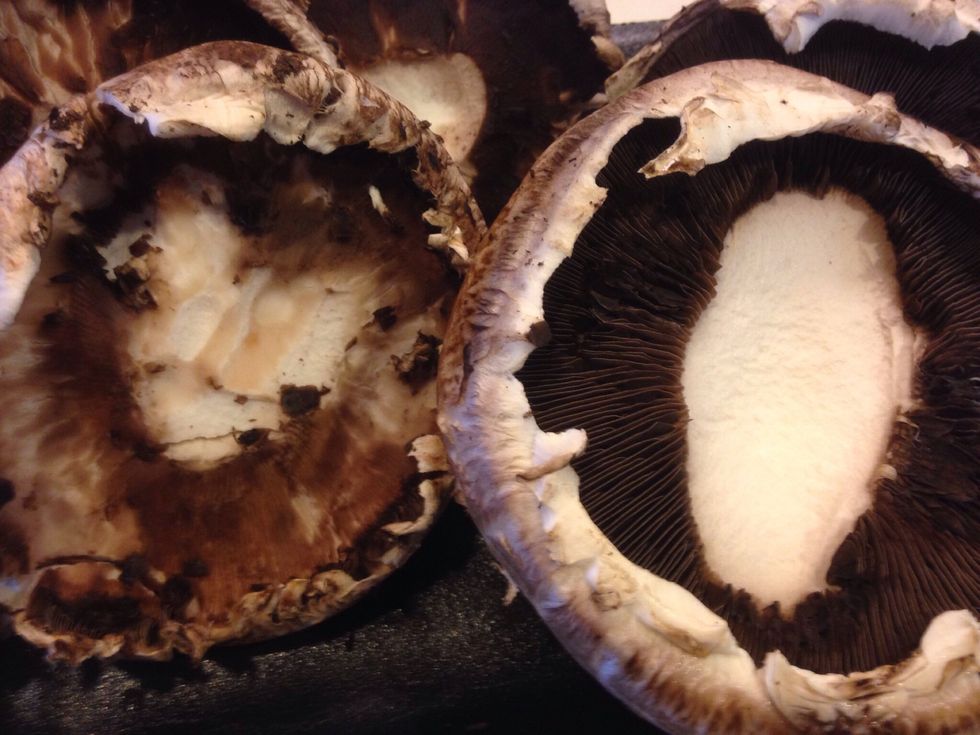 Carefully scrape out the gills on the underside of mushroom. (Left has been scraped out)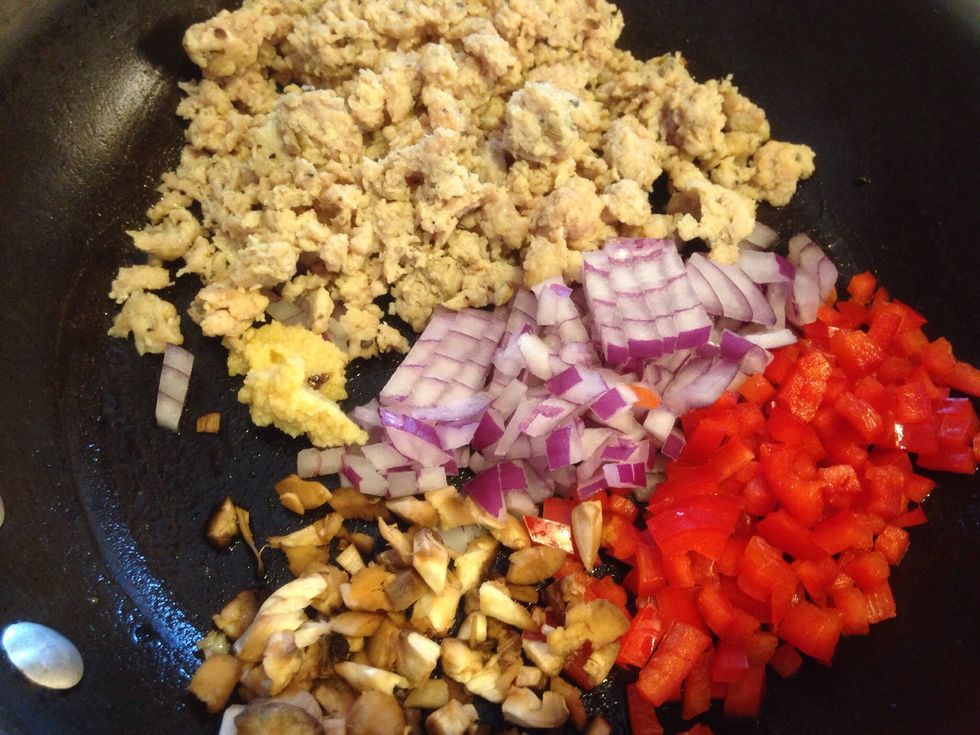 Chop up your vegetables of choice, add to a pan with 1 TBSP oil. Add your precooked meat of choice. Simmer 5-10 minutes.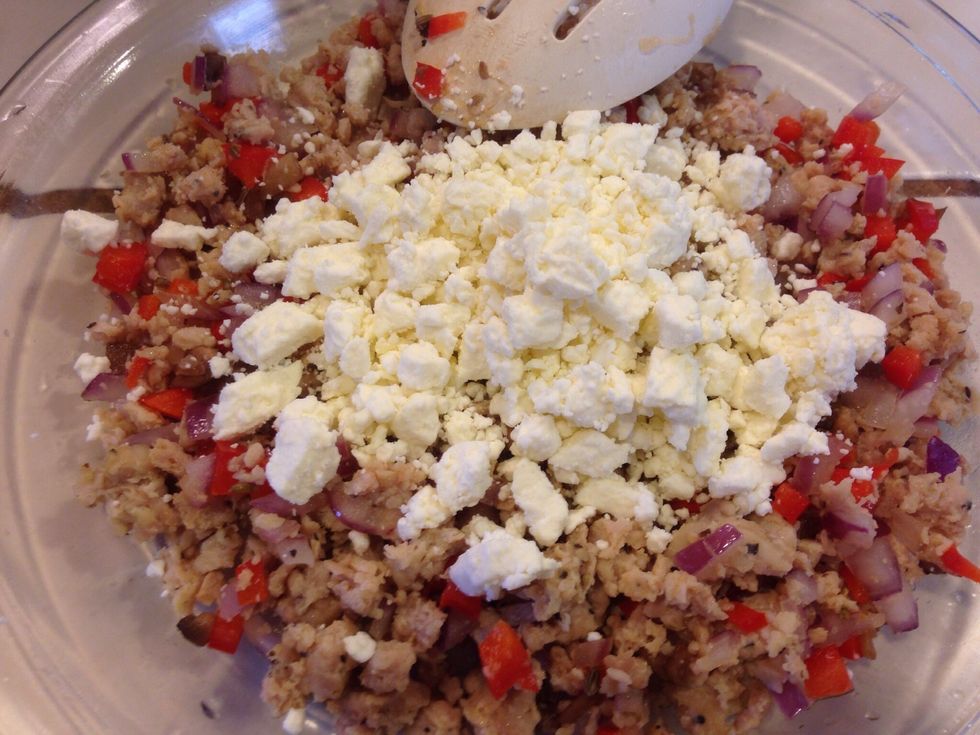 Add cheese to meat & vegetable mixture.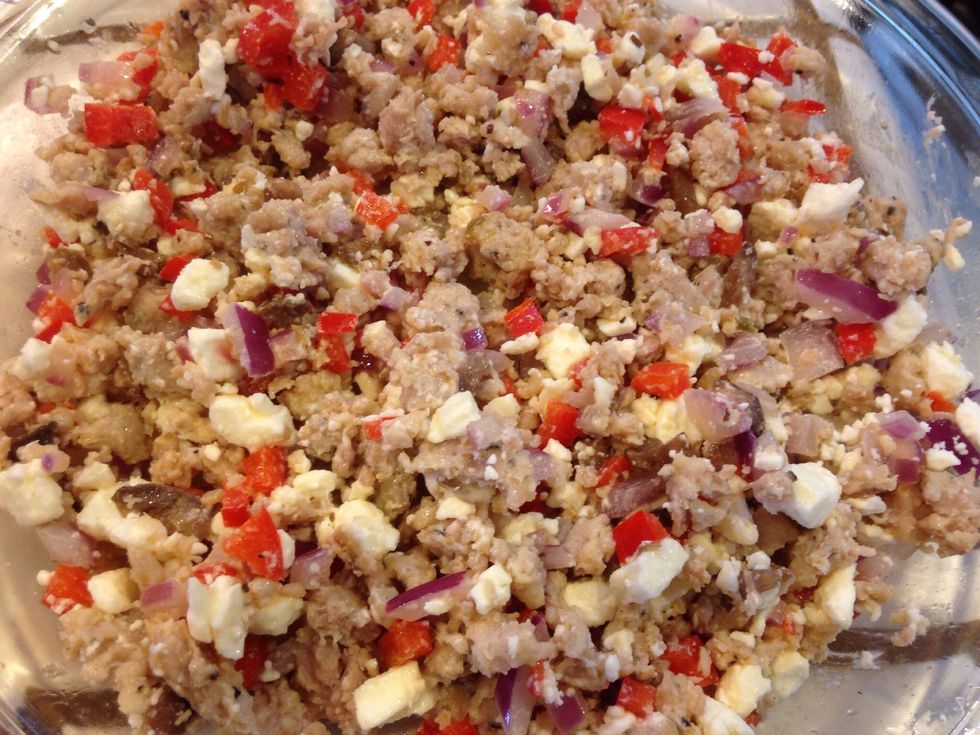 Mix well.
I like to line my pans with non stick foil, as it makes for easy cleanup. Put mushrooms in pan.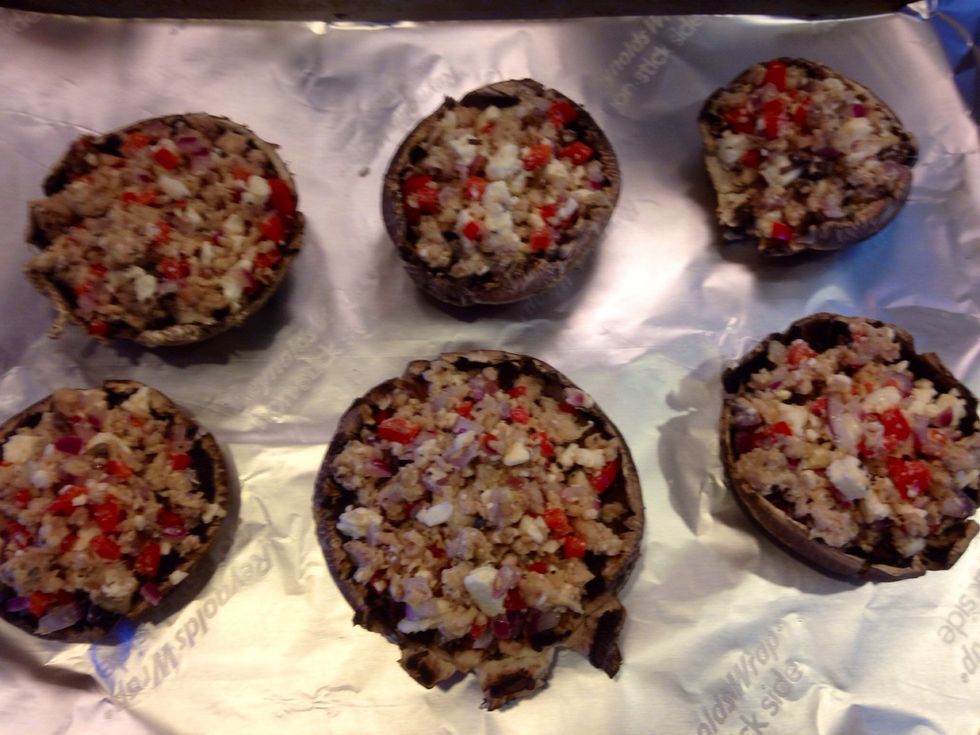 Fill mushrooms with meat mixture.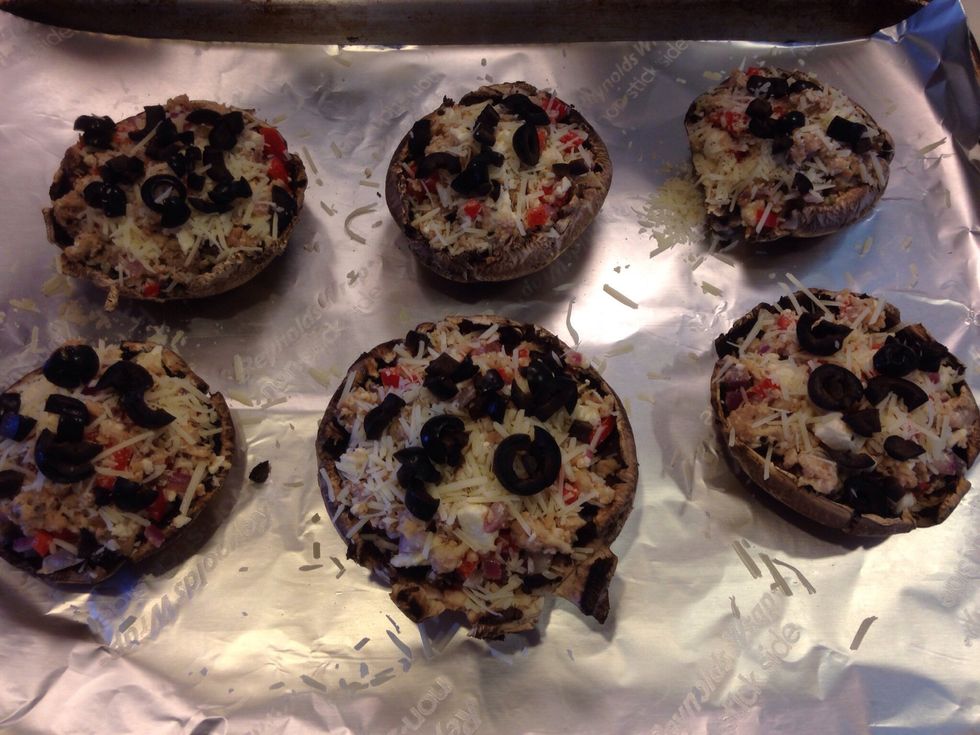 Top with additional cheese & olives. Bake in preheated 400 oven for ten minutes.
Enjoy!
Portobello mushrooms
Meat of choice * I used sweet Italian sausage
Veggies *I used red pepper, onions, garlic, olives
Cheese * I used feta & Parmesan