Preheat oven to 350˚ F and grease a 9x13-inch baking dish.
Place the ground beef into a skillet over medium heat, and brown the meat, breaking it apart into crumbles as it cooks, about 8 minutes. Drain excess fat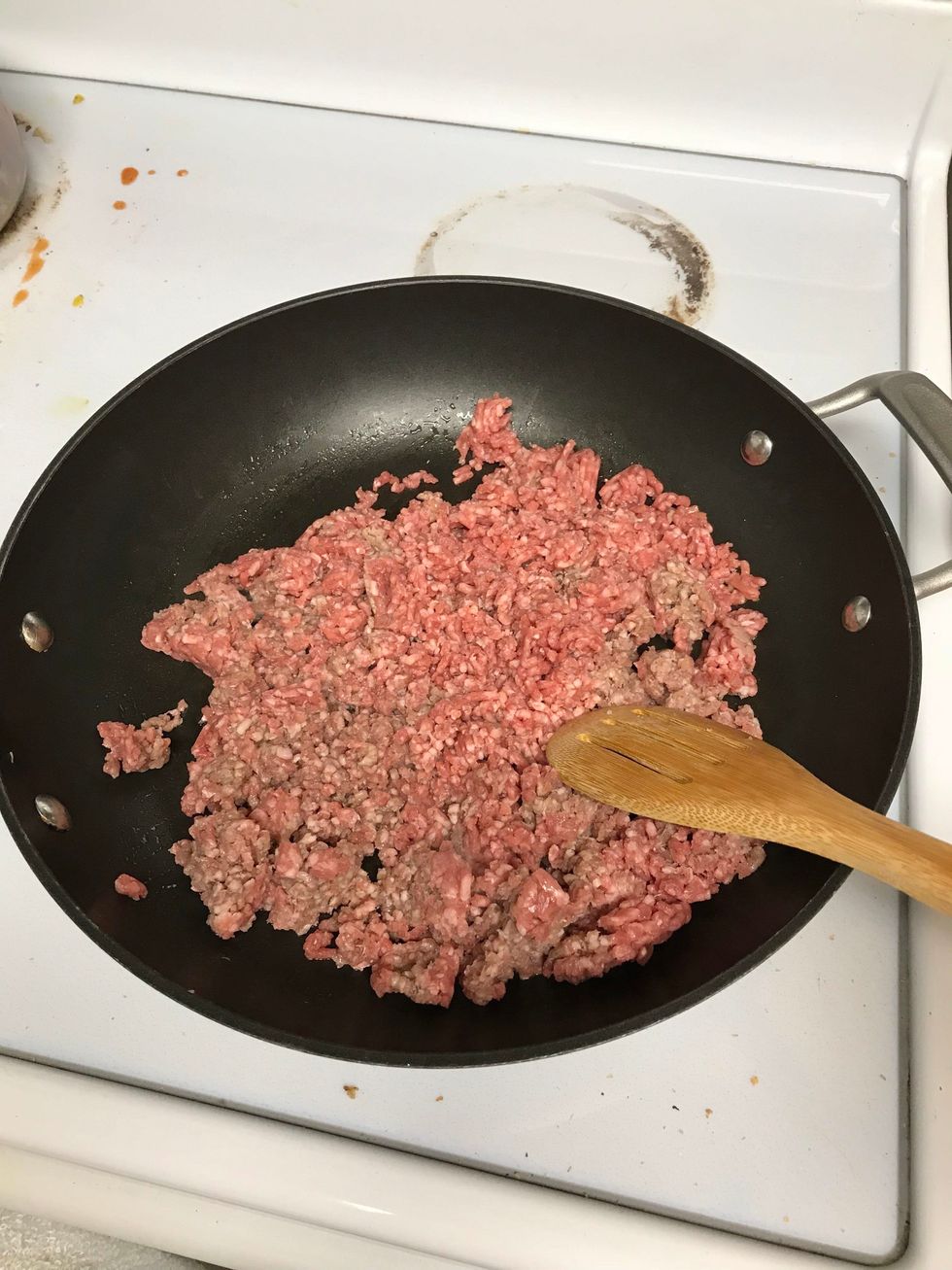 While cooking the meat, remember to cook the rice!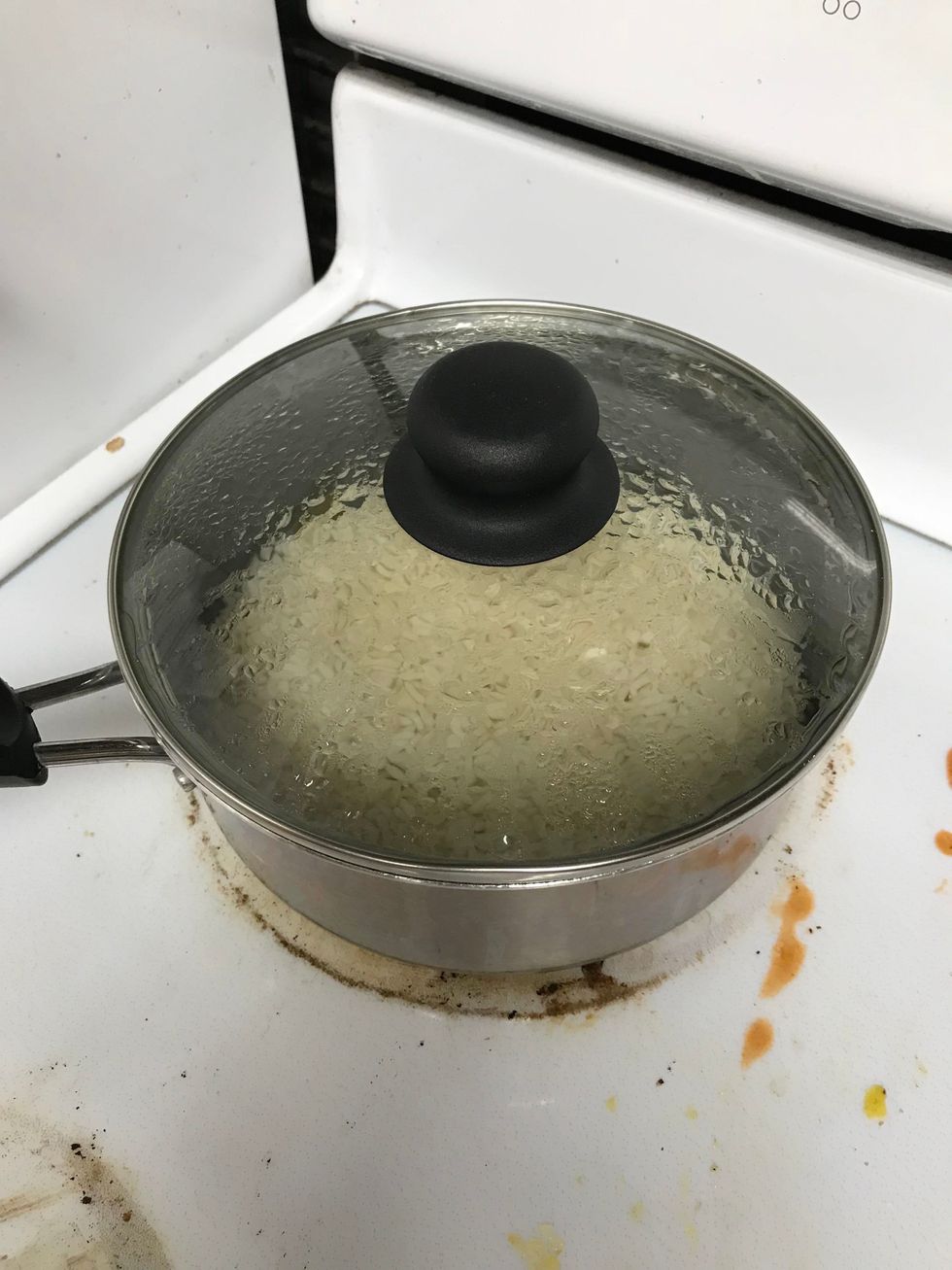 Stir in the taco seasoning, water, chili powder, cooked rice, salt, garlic salt, black pepper, and 1 can of tomato sauce; mix until thoroughly combined. I added black olives because I like them.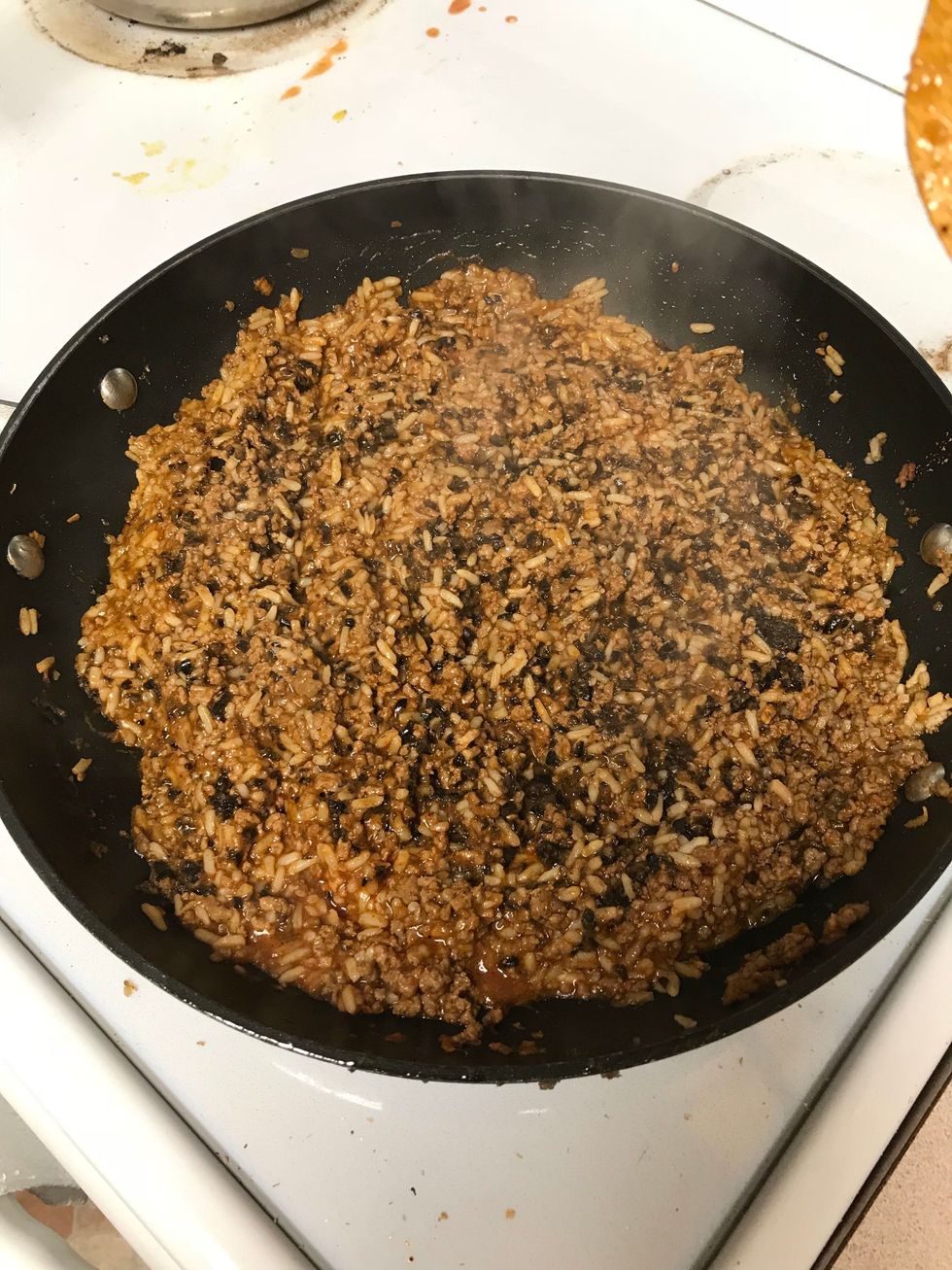 Bring the meat mixture to a boil, reduce heat to low, and simmer 20 minutes.
Meanwhile, cut the bell peppers in half lengthwise, and remove stems, membranes, cores, and seeds.
The peppers need to be steamed. I placed them in a microwave steamer and steamed them for 3 minutes.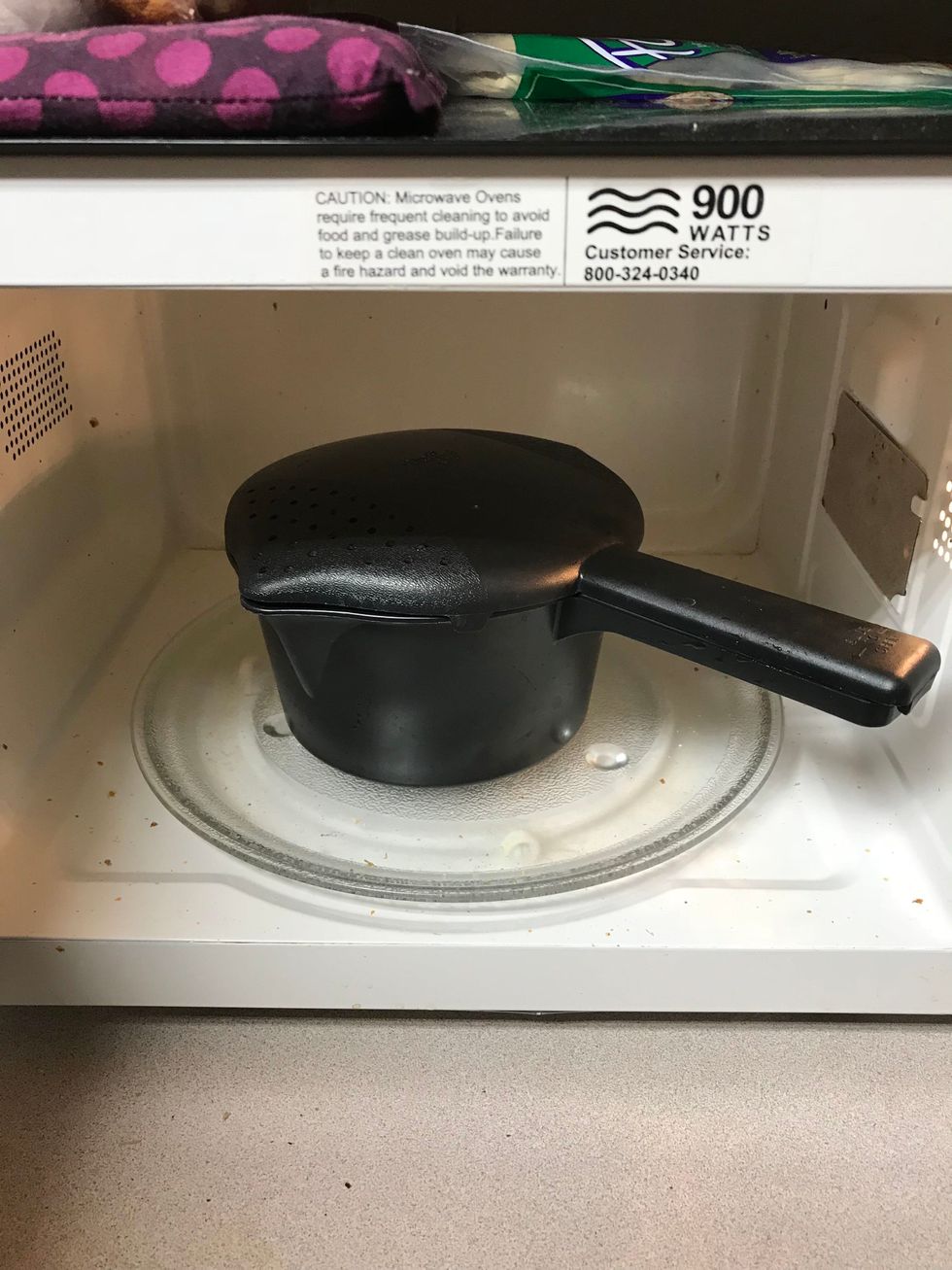 Place the peppers into the dish, and fill lightly with the meat filling. Sprinkle cheese over and spoon the rest of the tomato sauce over the peppers. Cover the dish with aluminum foil.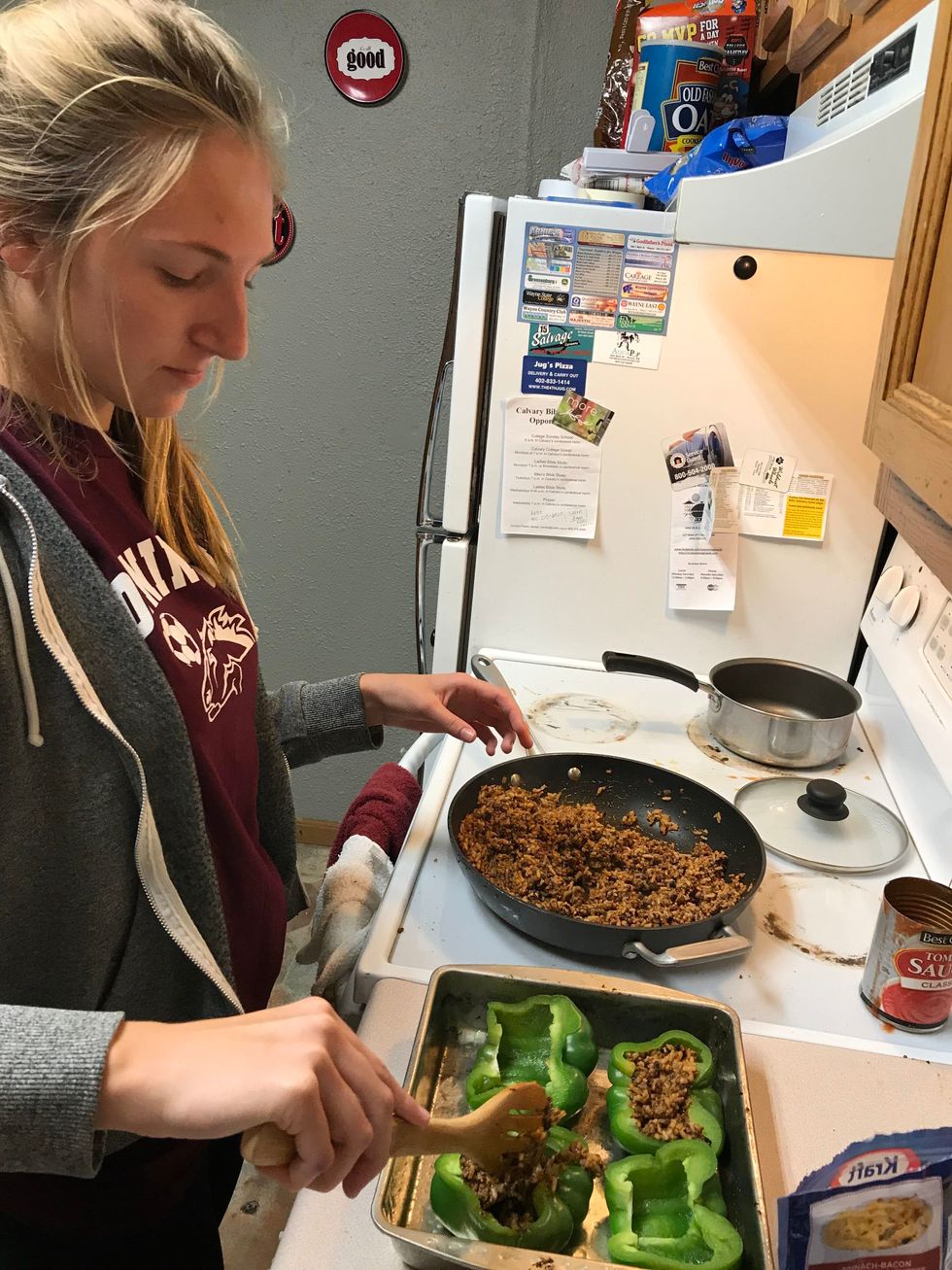 Bake in the preheated oven until the peppers are tender and the filling is hot, 25 to 30 minutes. This is my before.
This is my final product. I will definitely make again and my mom wants me to make them over fall break.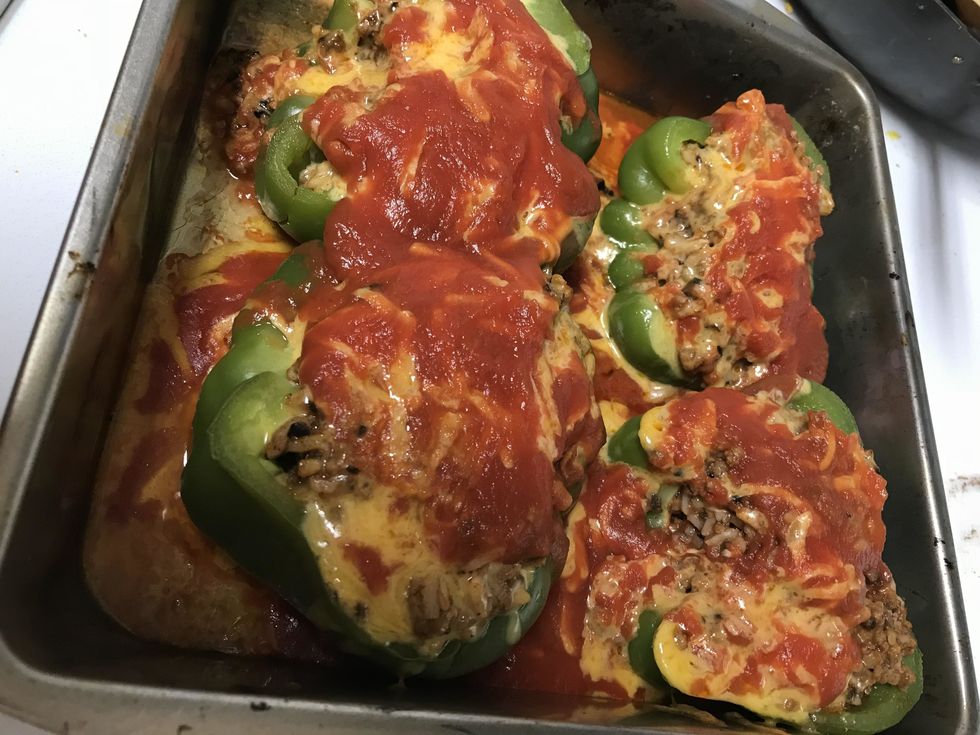 1.0lb Ground beef
1.0oz Taco seasoning mix
3/4c Water
2.0tsp Chili powder
1/2c Cooked rice
1/4tsp Salt
1/4tsp Garlic salt
1/8tsp Ground black pepper
2.0oz Tomato sauce, divided
3.0 Bell peppers
6.0in Cubes Colby Jack cheese