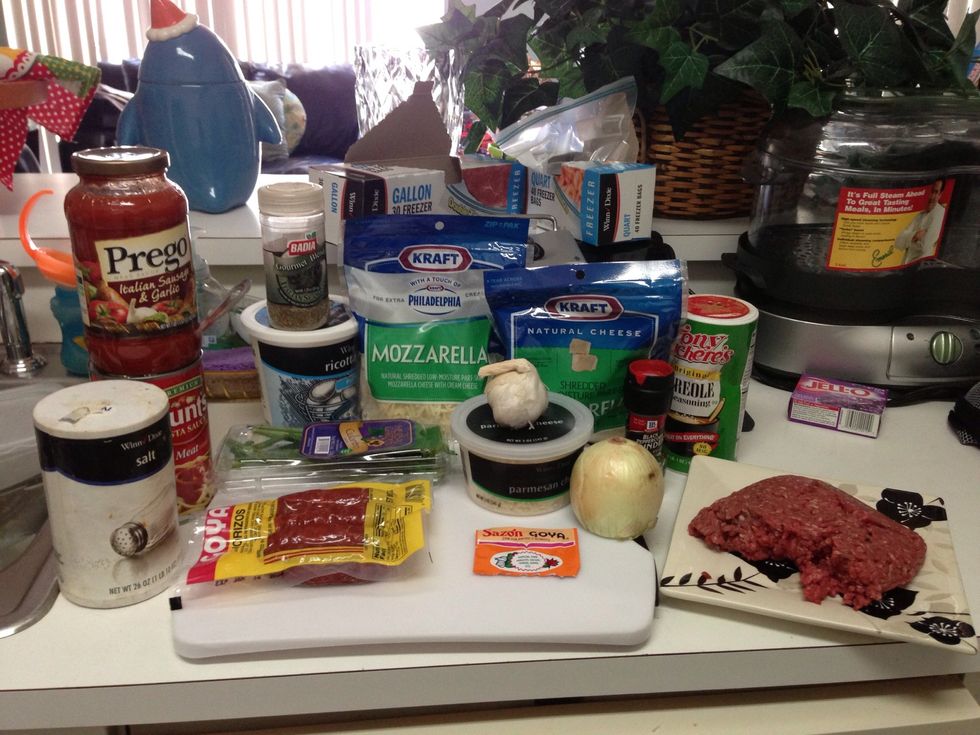 All the ingredients
Chop up the onions, garlic, culantro and chorizo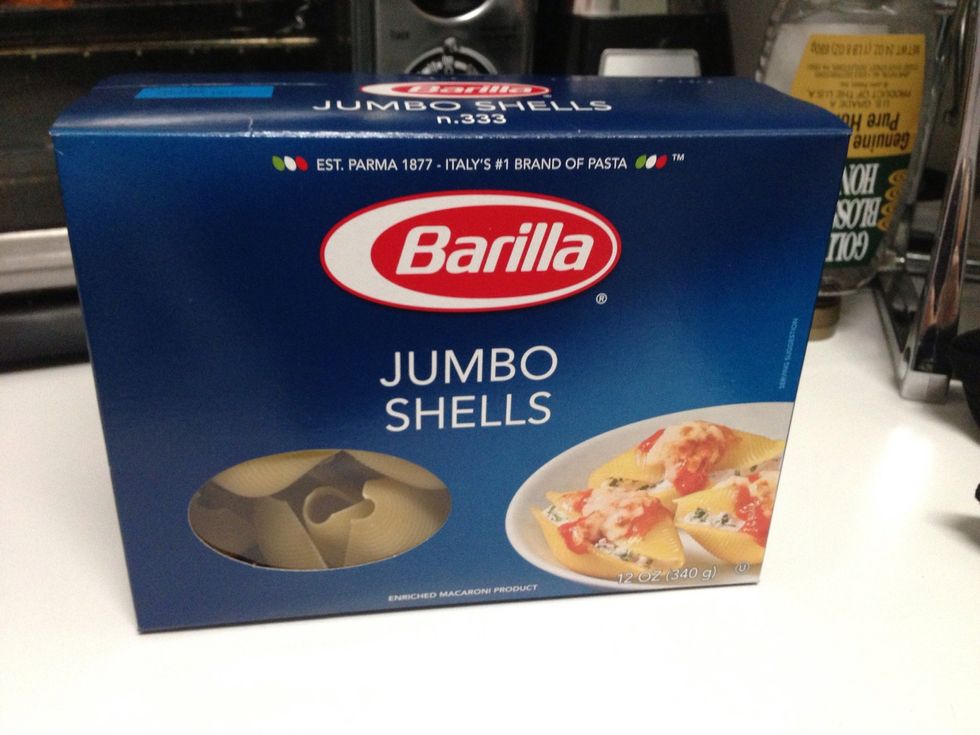 Pasta shells you will be needing.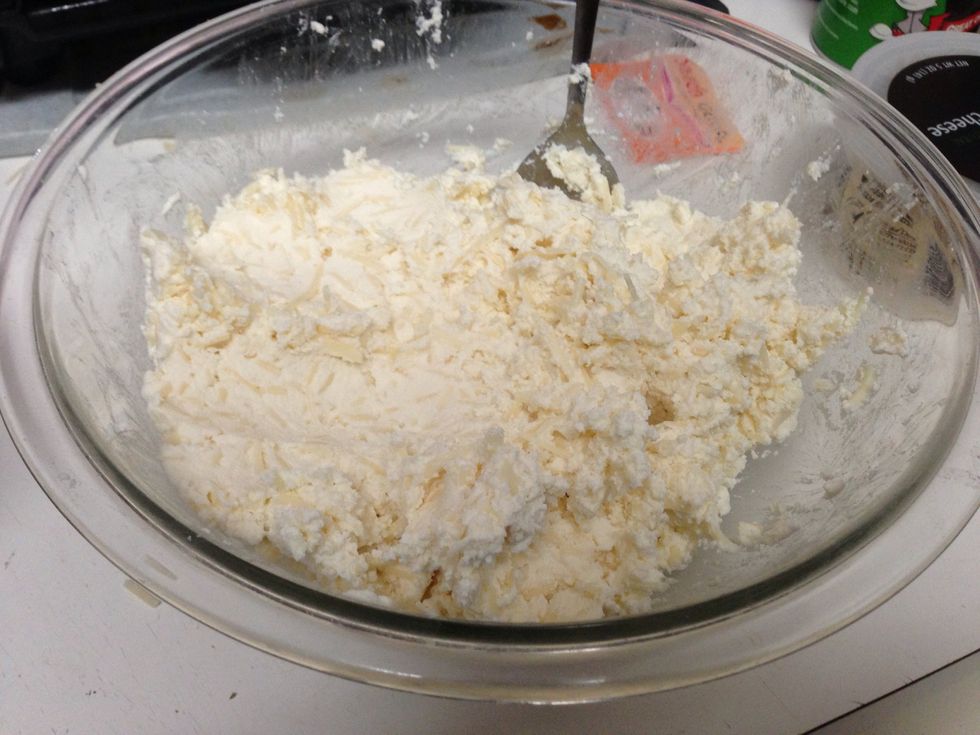 Mix 1 bag of the mozzarella cheese, ricotta and Parmesan together in a bowl.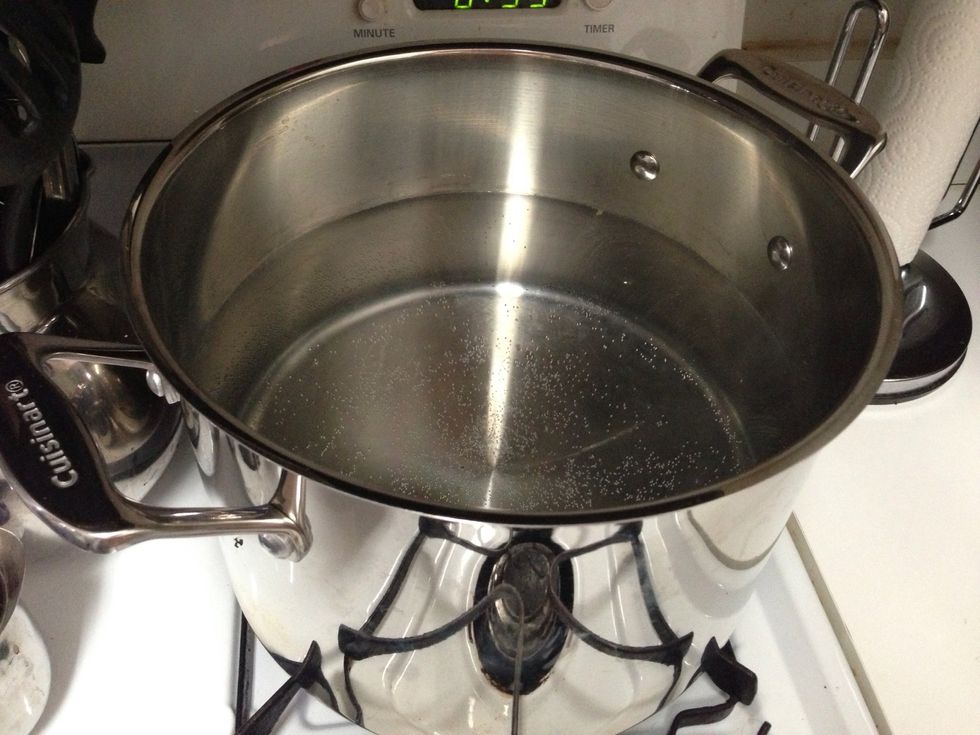 Set a pot with water, salt and olive oil to boil.
Dump the pasta shells in the boiling water so it can cook while you make the sauce.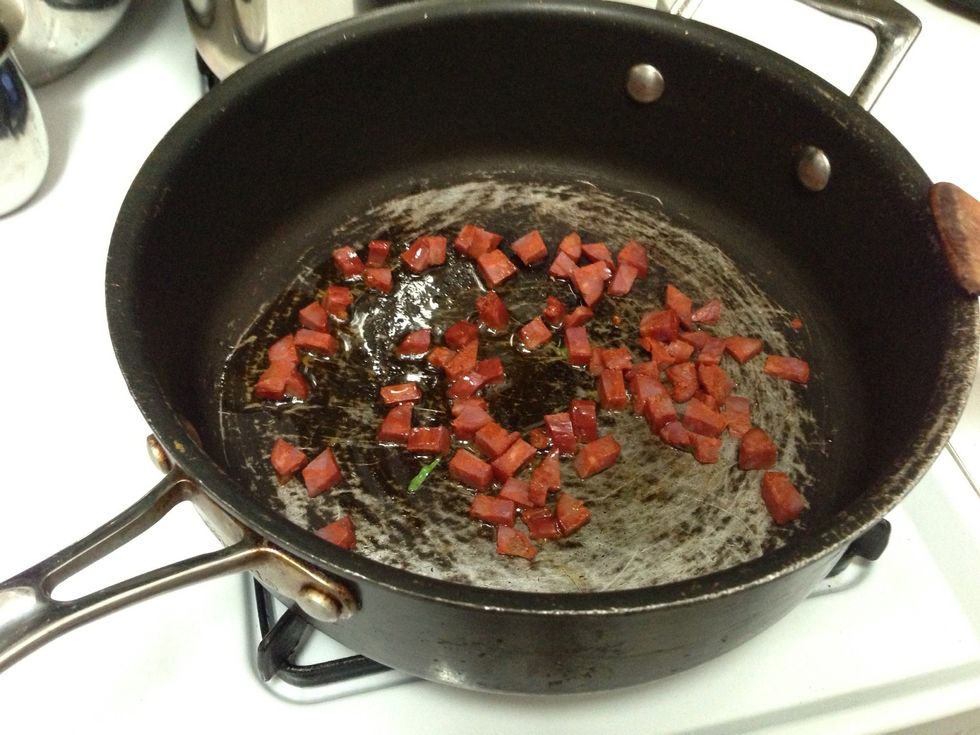 While the pasta boils, heat some olive oil with the chopped chorizo in a pan.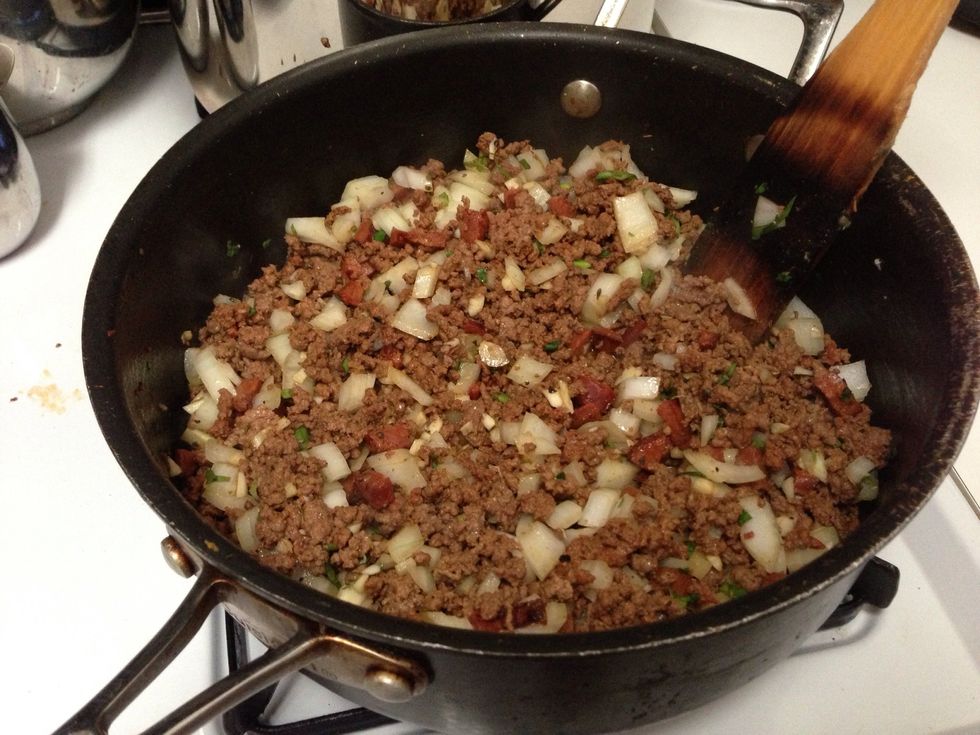 Add the ground beef and brown. Once browned add the chopped onions, garlic, culantro and seasonings.
After about 2 minutes add the 2 jars of sauce and lower the heat to a simmer. Stir the sauce, cover it and let cook for about 30 minutes. Stir it every 10 minutes or so.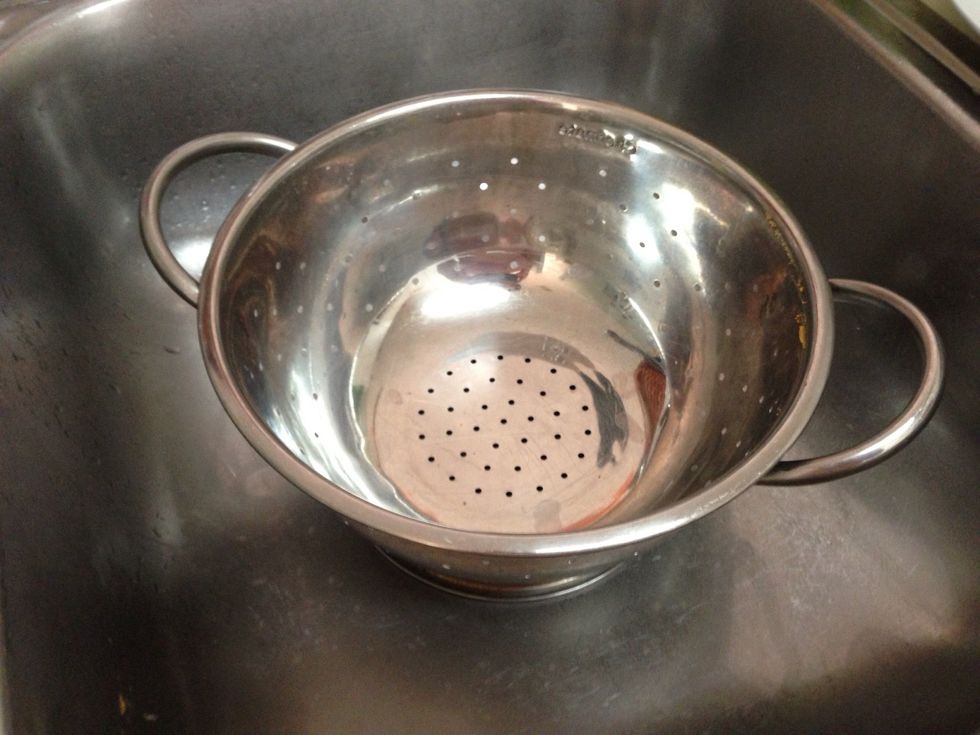 Once the pasta is al dente, take it off the stove and drain.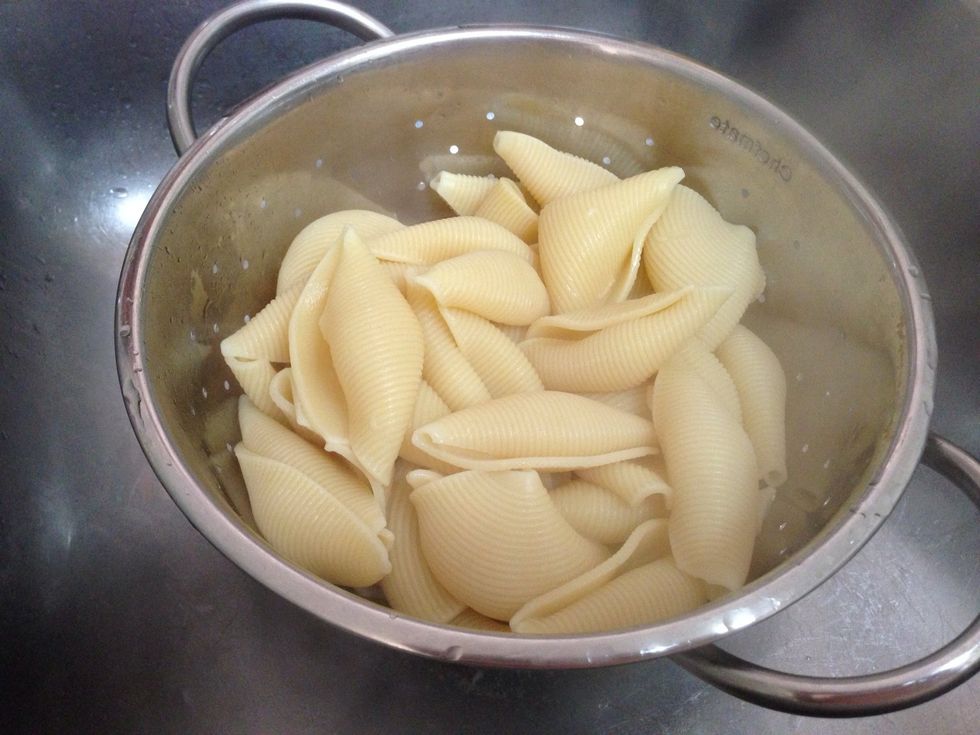 Let the pasta cool for 15-20 minutes as you will be handling it.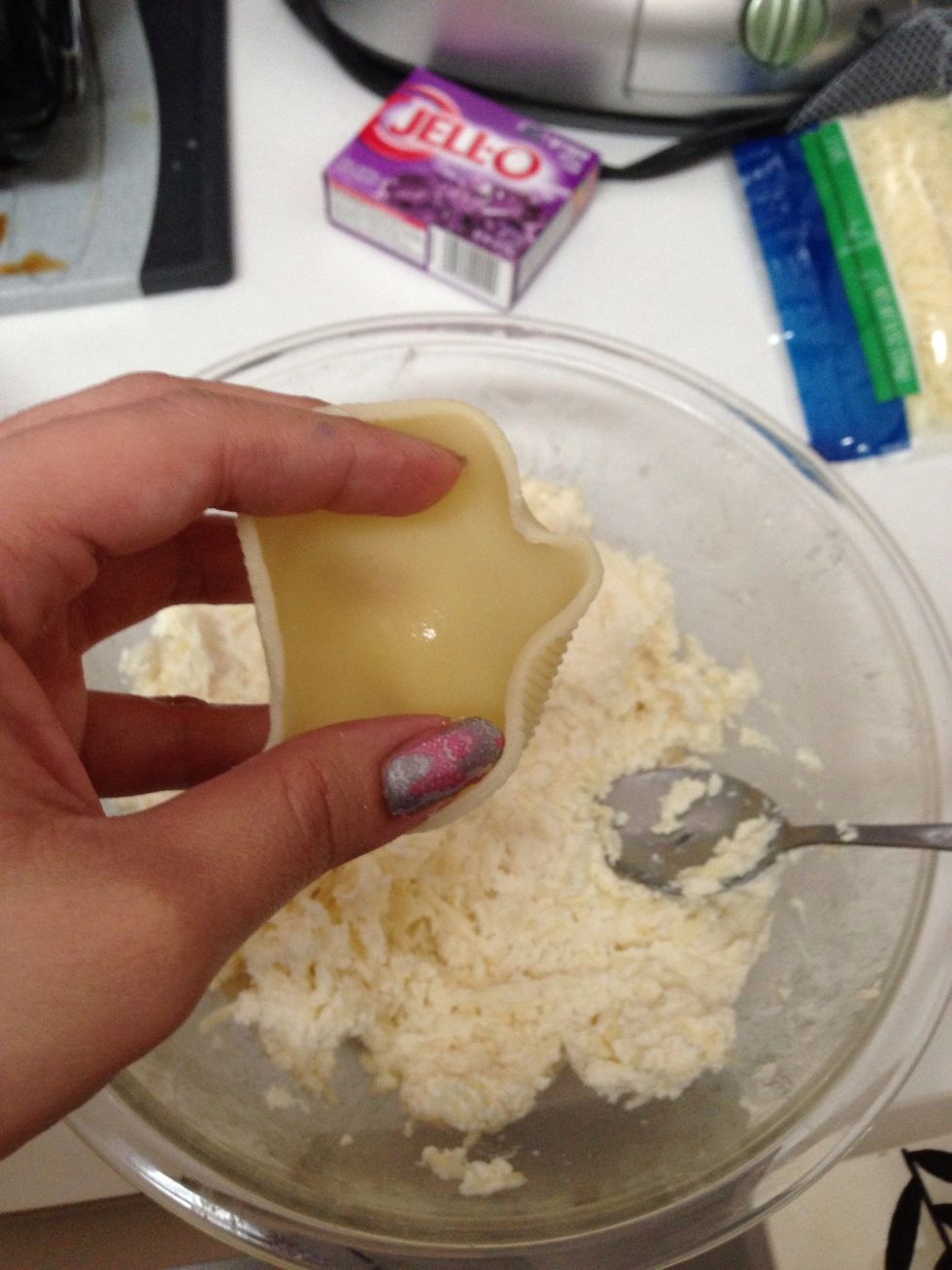 Take the pasta shells individually and stuff them with about a tablespoon of the cheese mixture.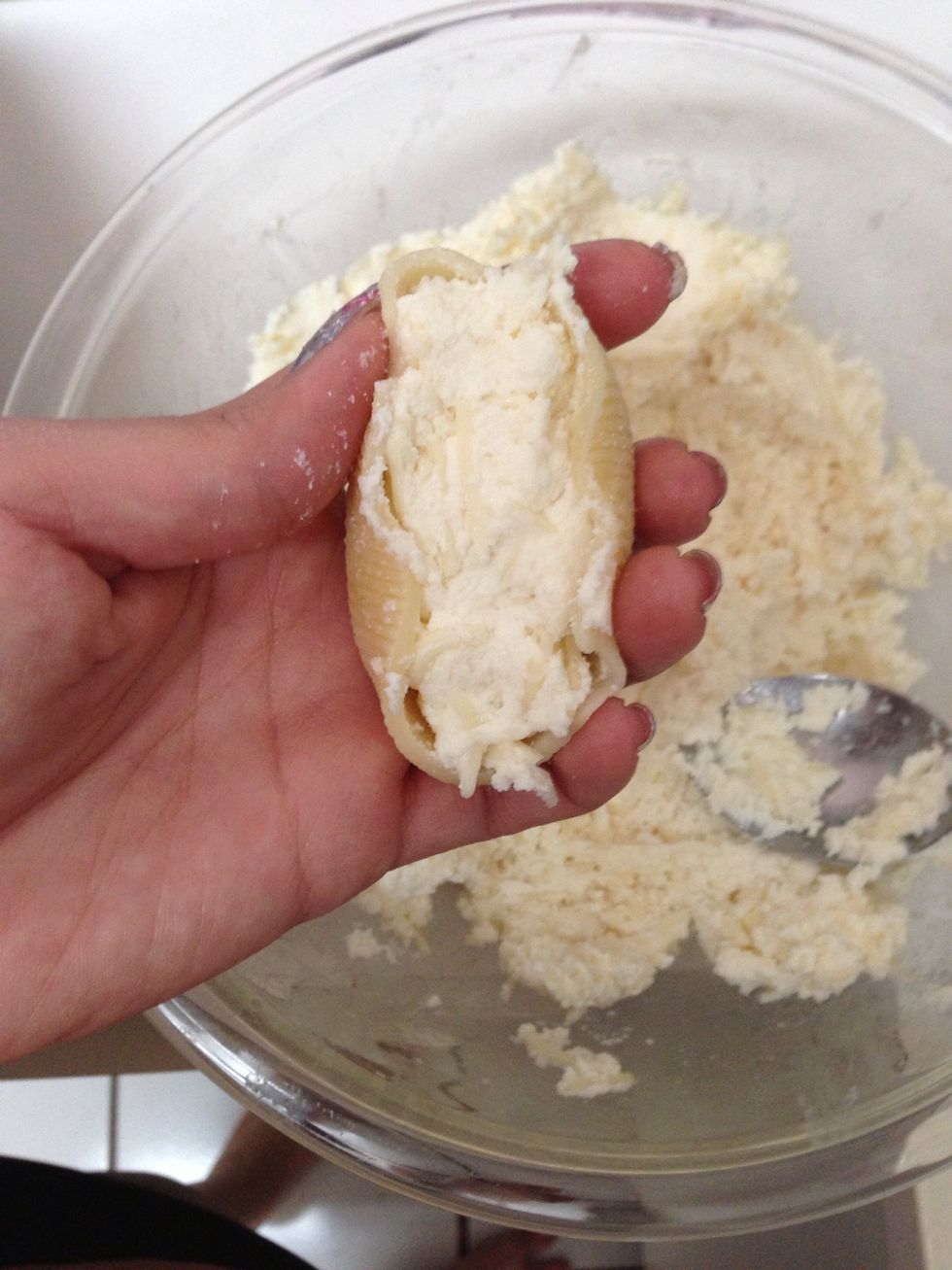 This is what the stuffed shell should look like.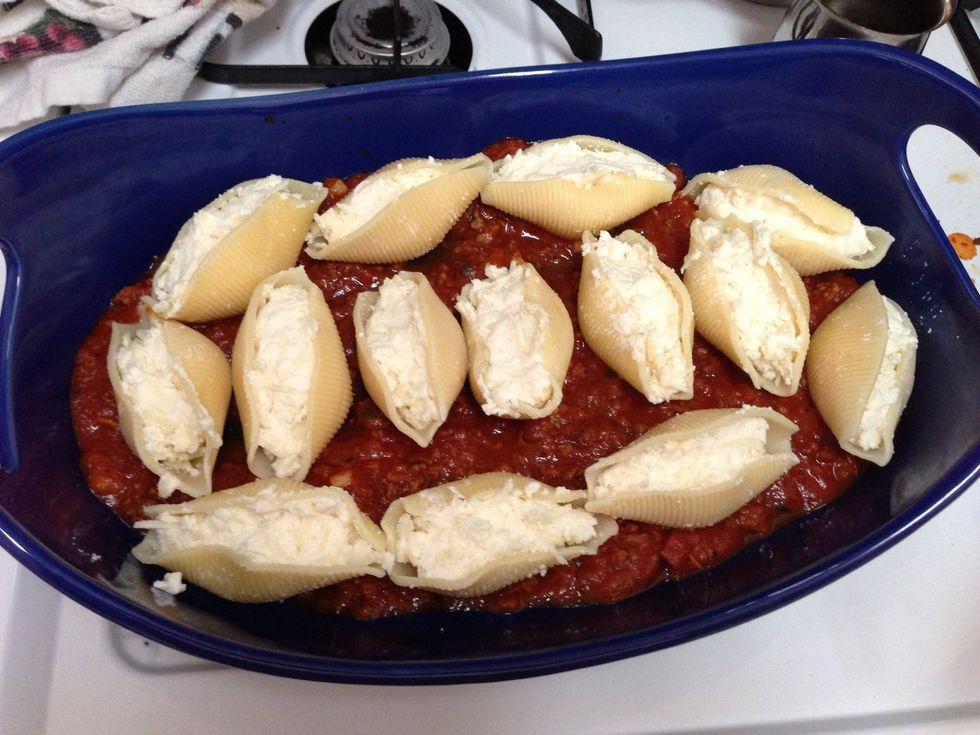 Place a layer of your finished sauce in a baking dish. Then place the stuffed shells in a layer on top of the sauce.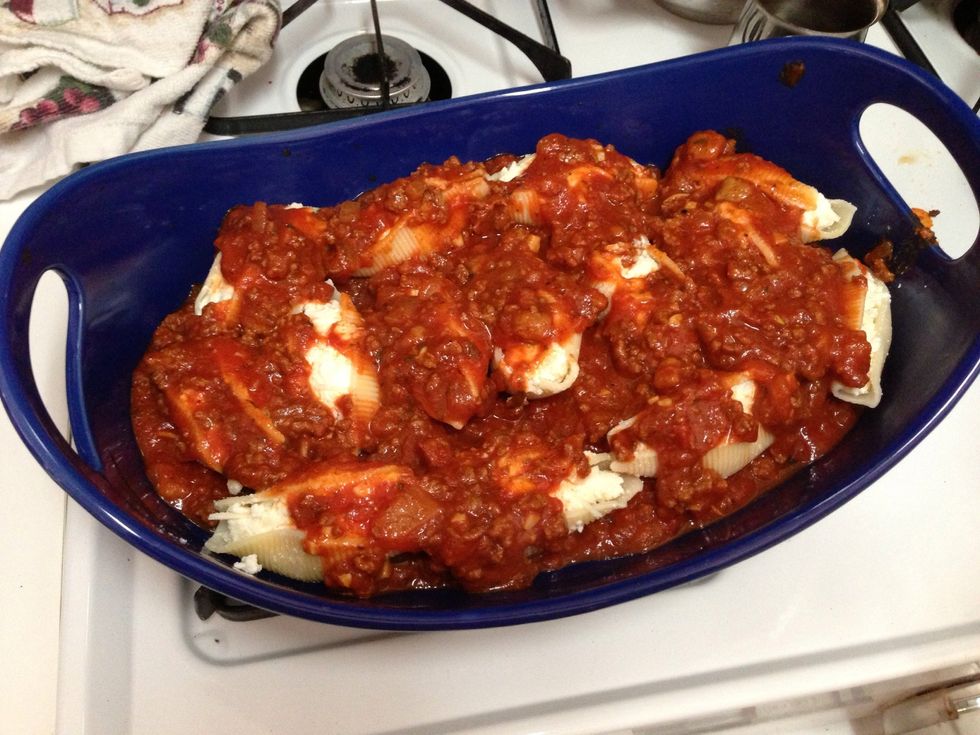 Cover the stuffed shells with sauce.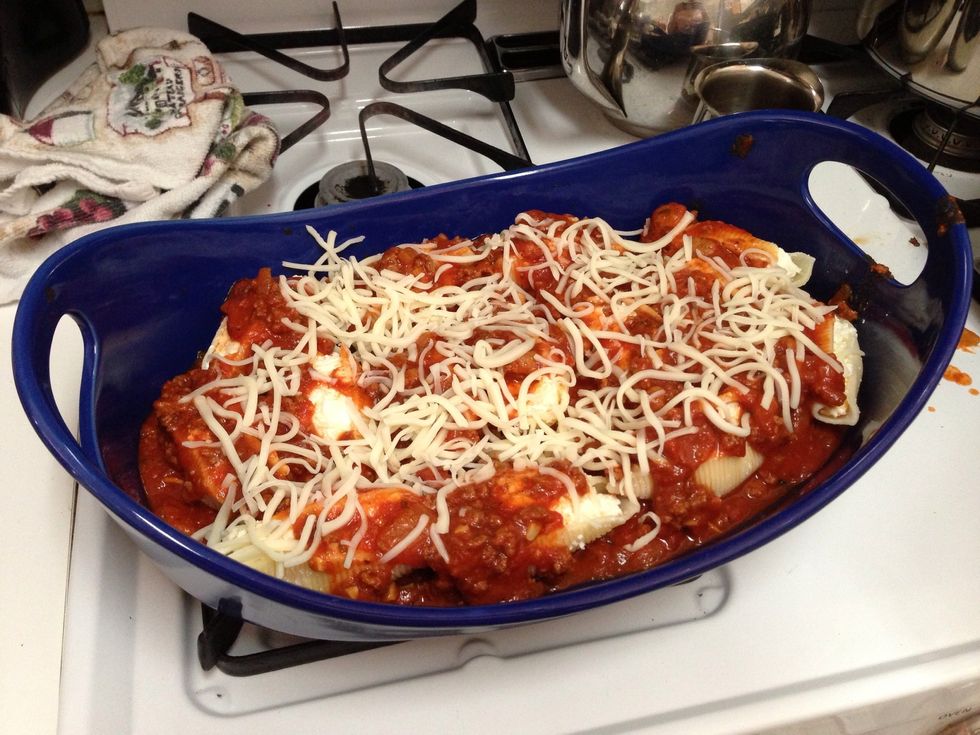 Add a layer of mozzarella cheese on top and then place in a preheated 350 degree oven for 20 minutes.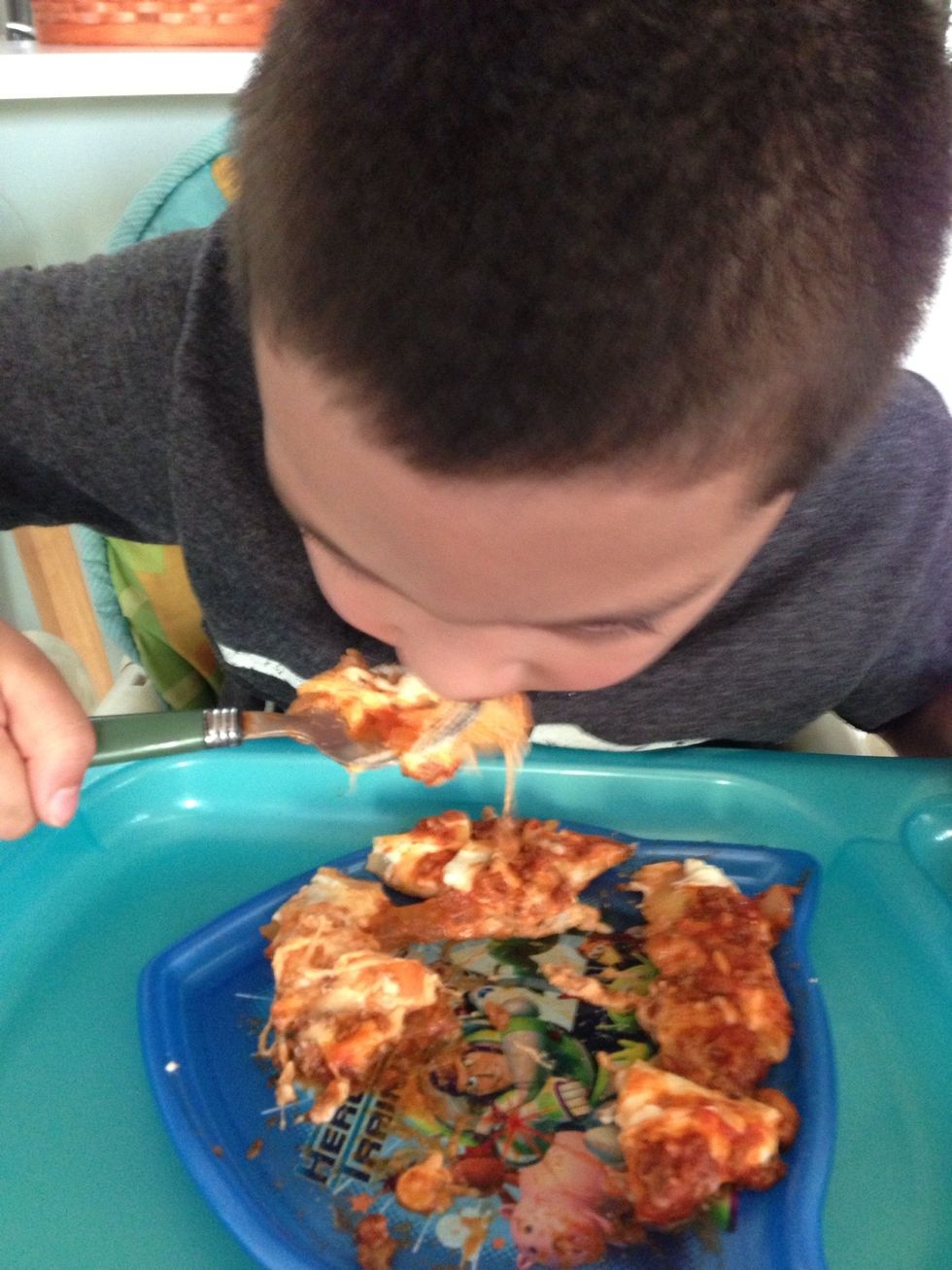 Enjoy :)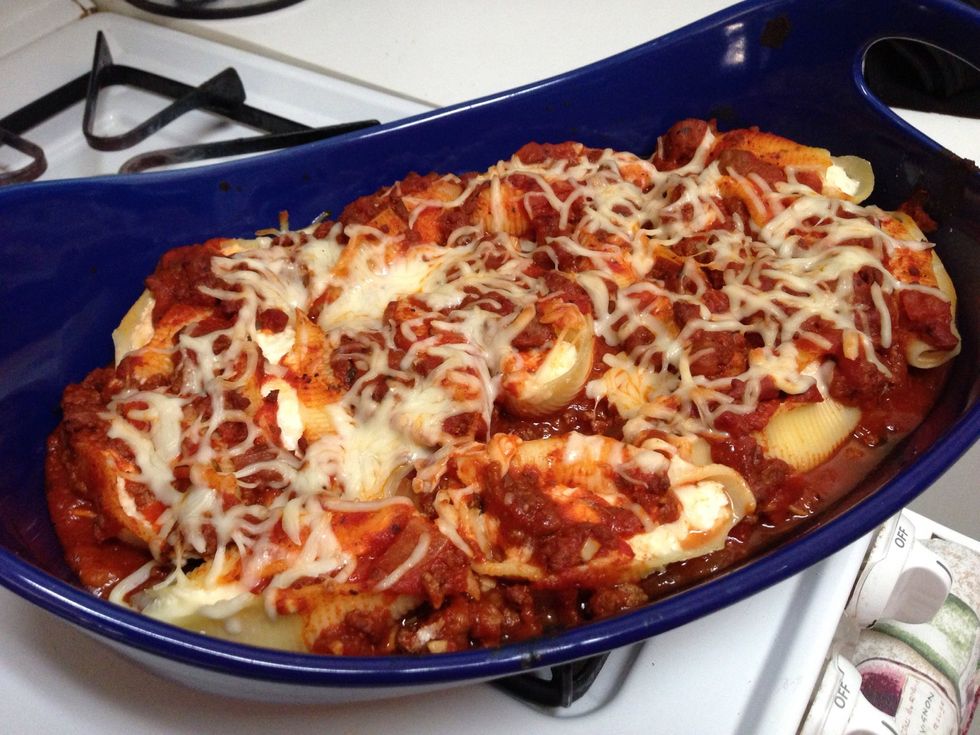 Finished product.
2.0 Bags shredded mozzarella cheese
1.0 Box pasta shells (recipe will make about 25-30)
1.0lb Ground beef
1.0 Spanish style chorizo sausage
2.0 Jars of your favorite pasta sauce
1.0pch Creole seasoning
1.0 Packet Goya seasoning
Salt and pepper to taste
6.0oz Ricotta cheese
1/4yd Cup shredded Parmesan cheese
2.0Tbsp Olive oil
1.0 Onion
5.0 Cloves garlic
2.0Tbsp Chopped culantro
1.0pch Italian seasoning