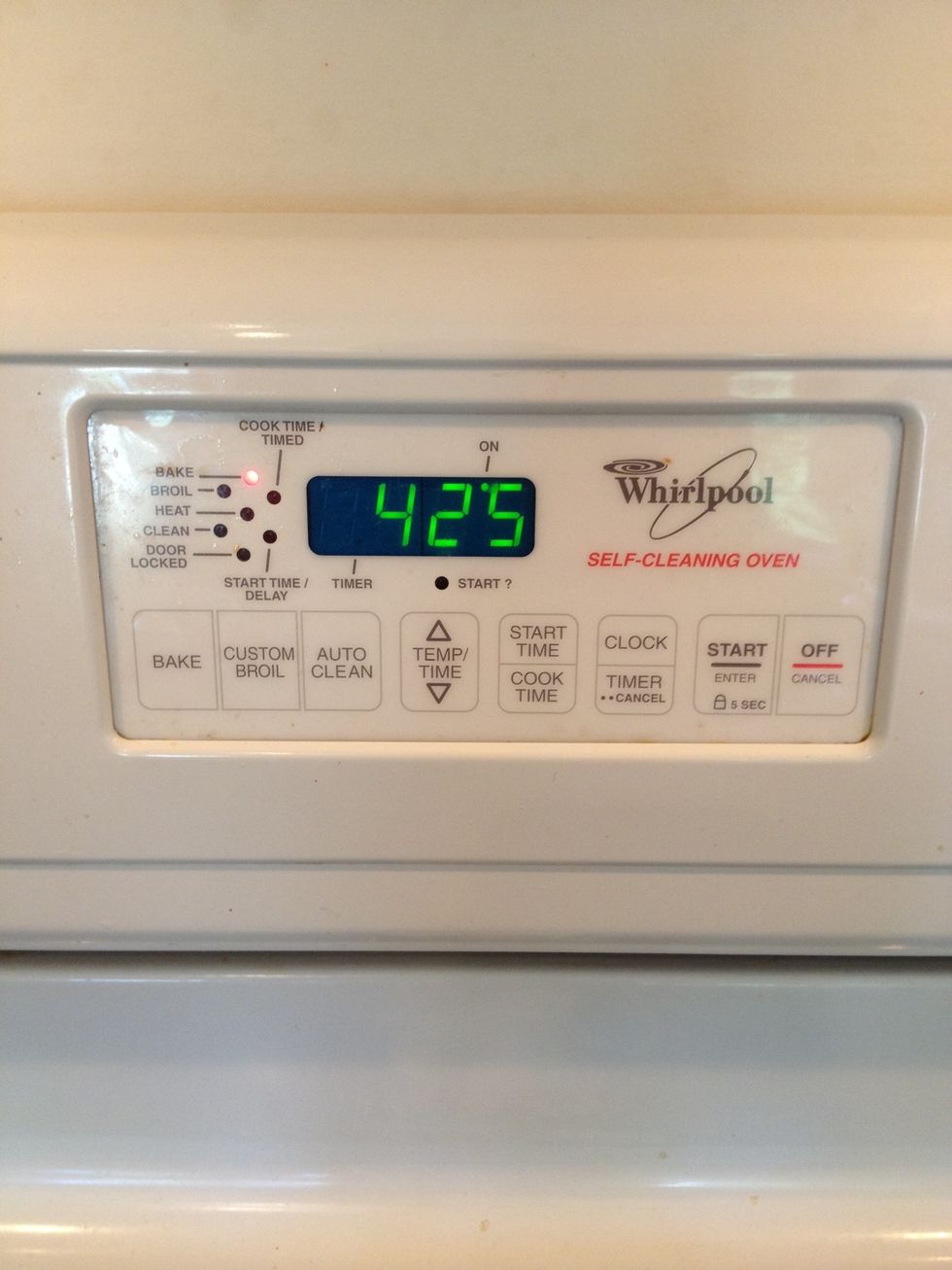 Preheat oven to 425 degrees F.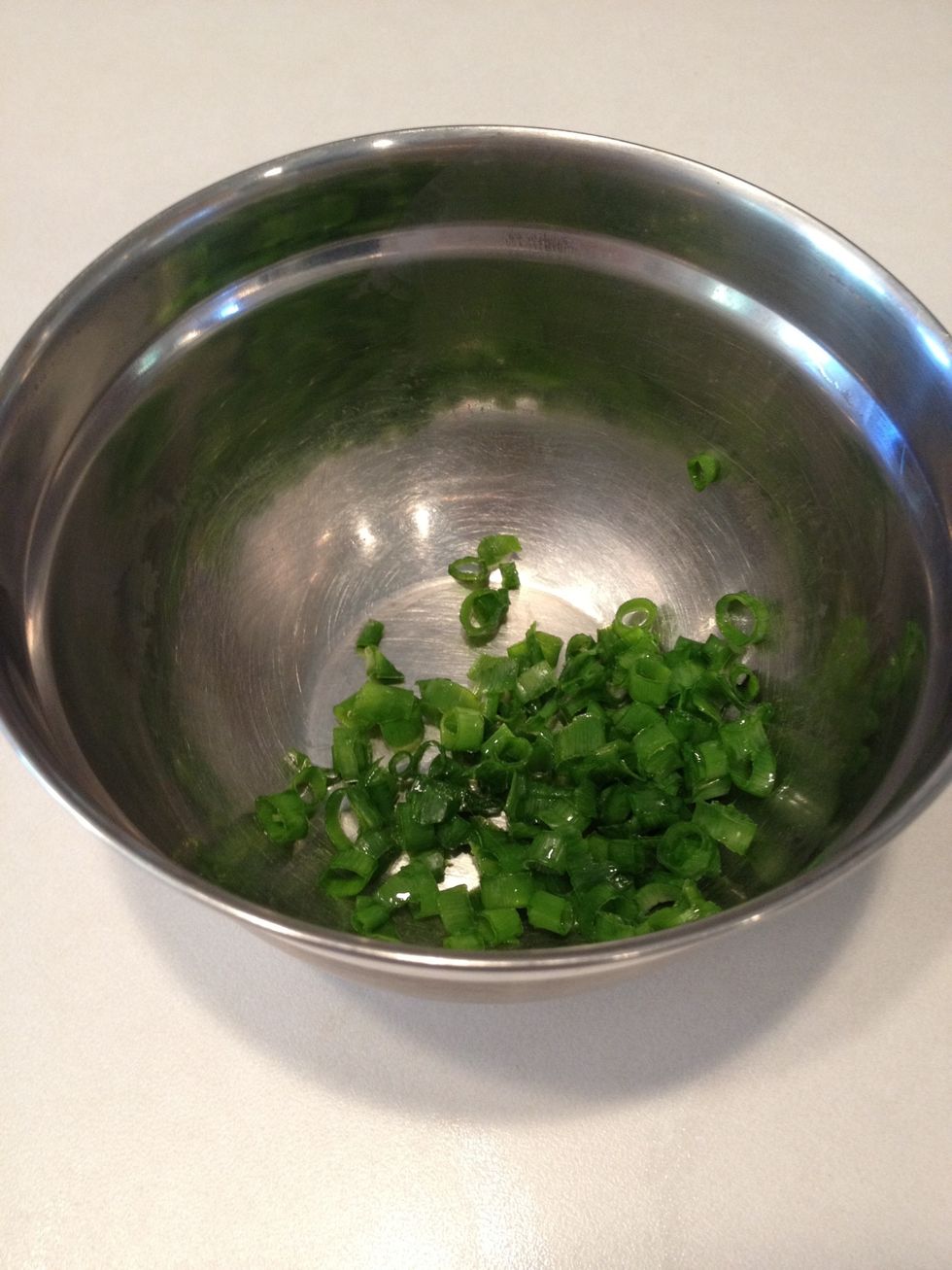 Chop green onions. Set aside.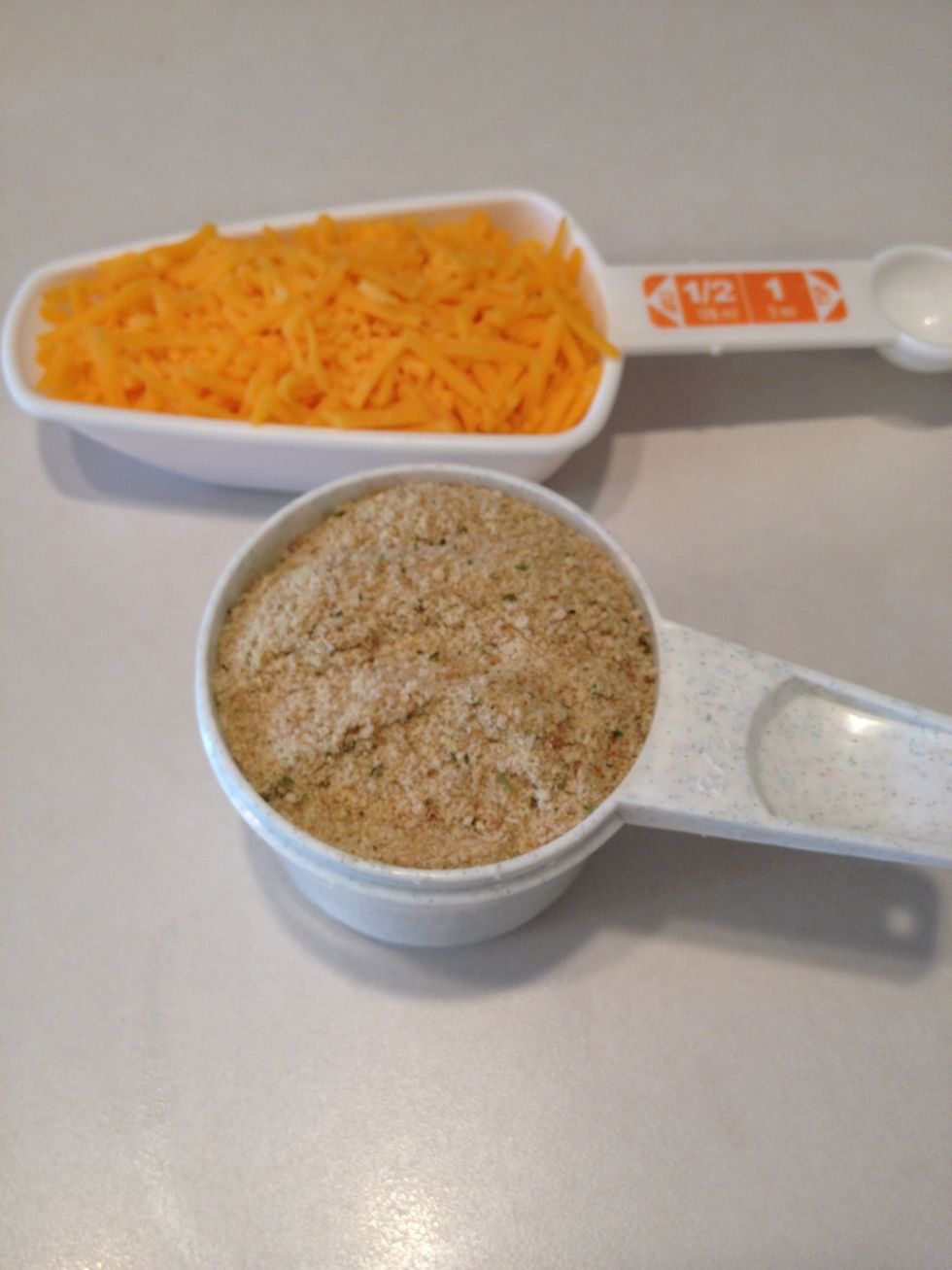 Measure cheese and bread crumbs. Set aside.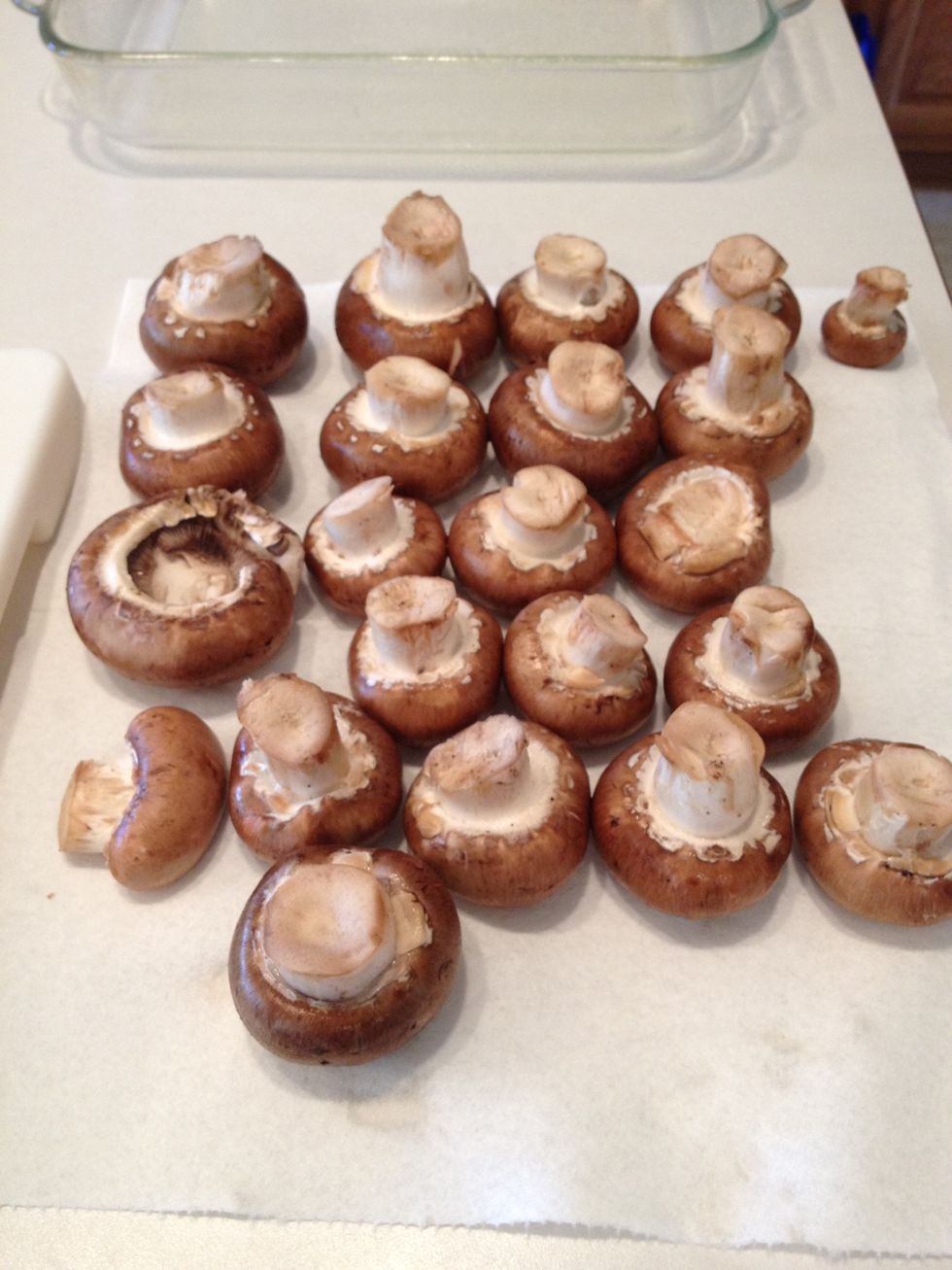 Rinse and pat dry mushrooms.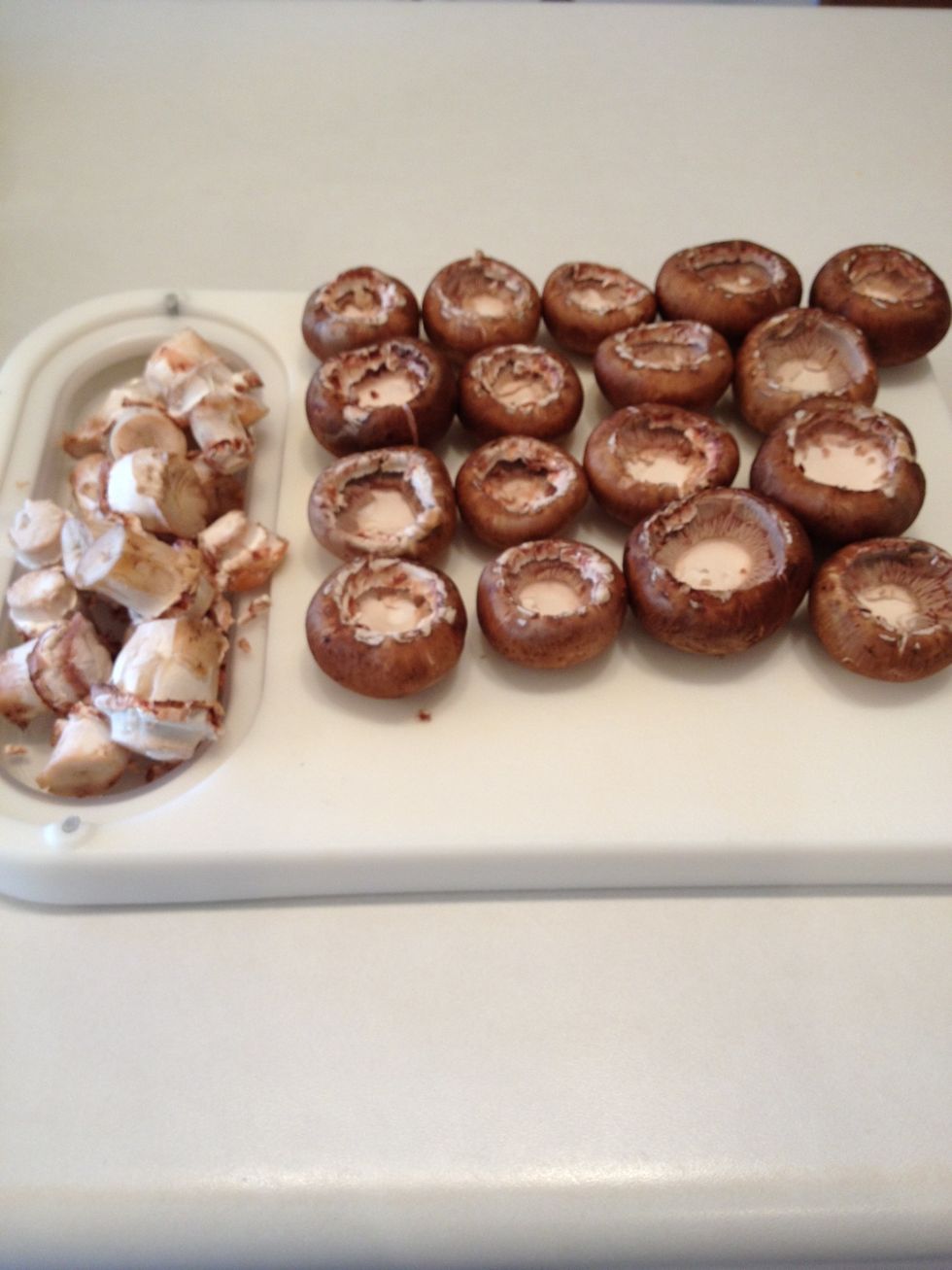 Remove stems. Spray an 11x7 baking pan with nonstick cooking spray and place mushroom caps in pan.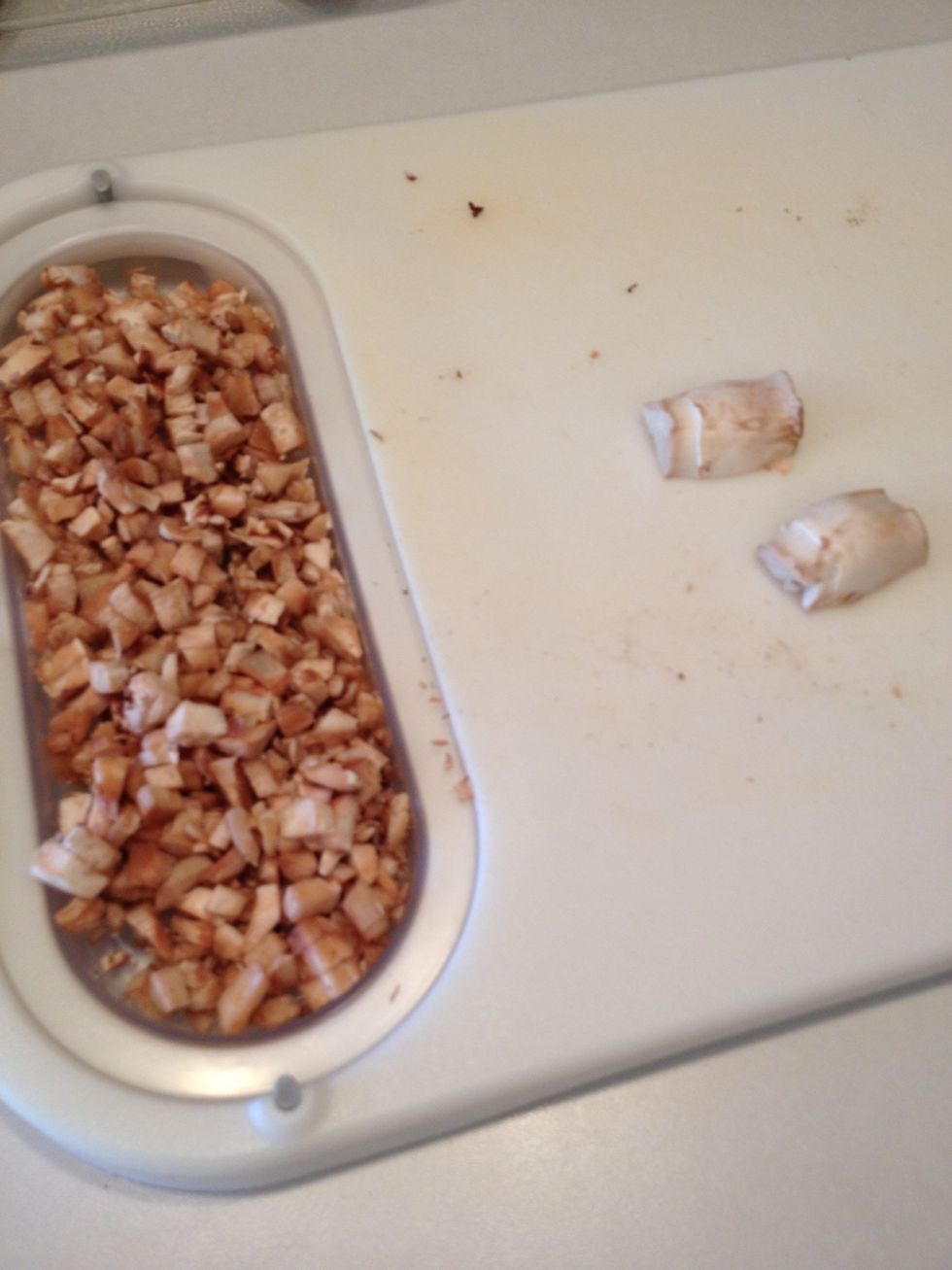 Chop mushroom stems.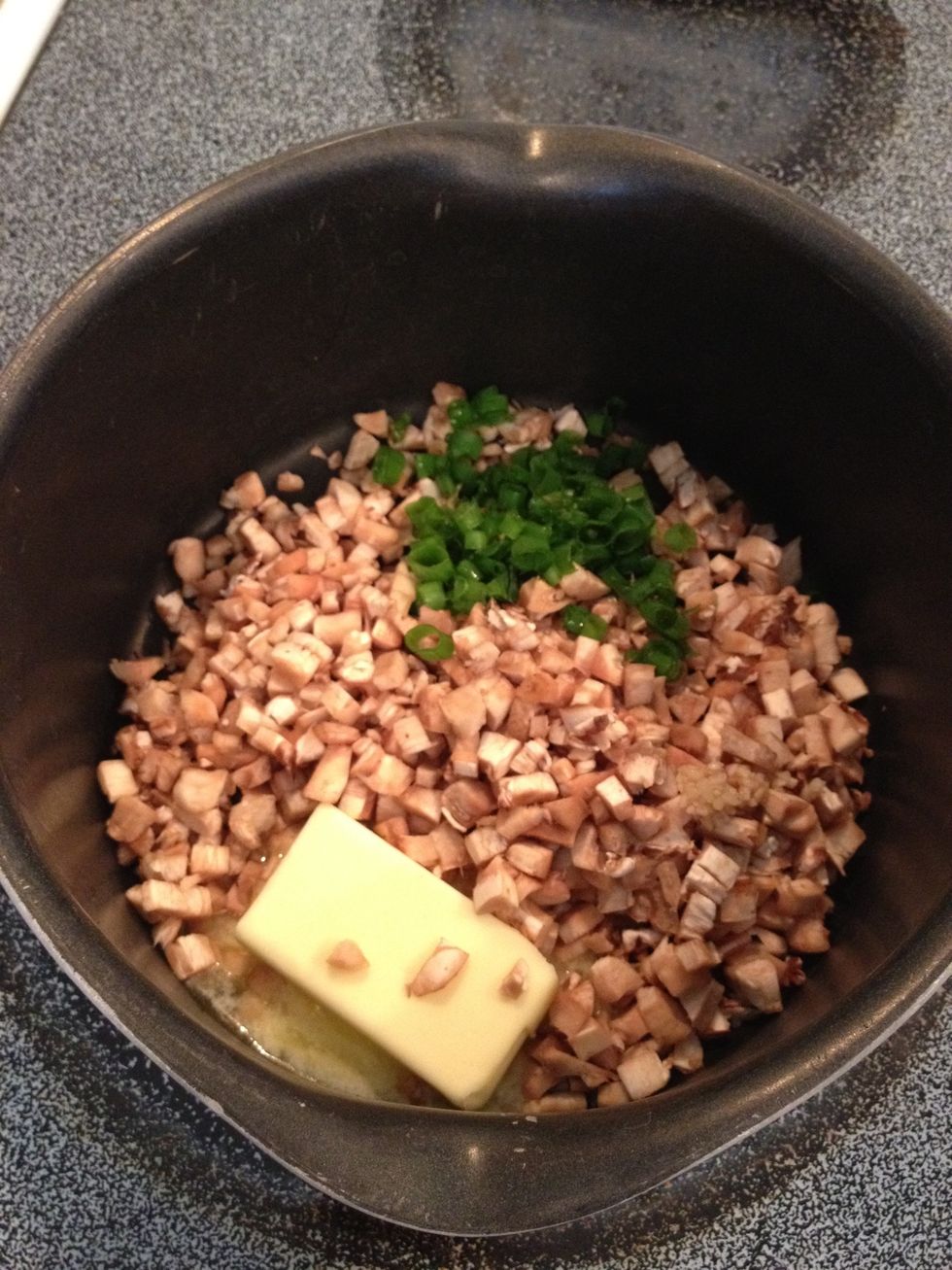 In medium saucepan, add butter, chopped mushrooms, green onions, and garlic. When butter melts, stir well.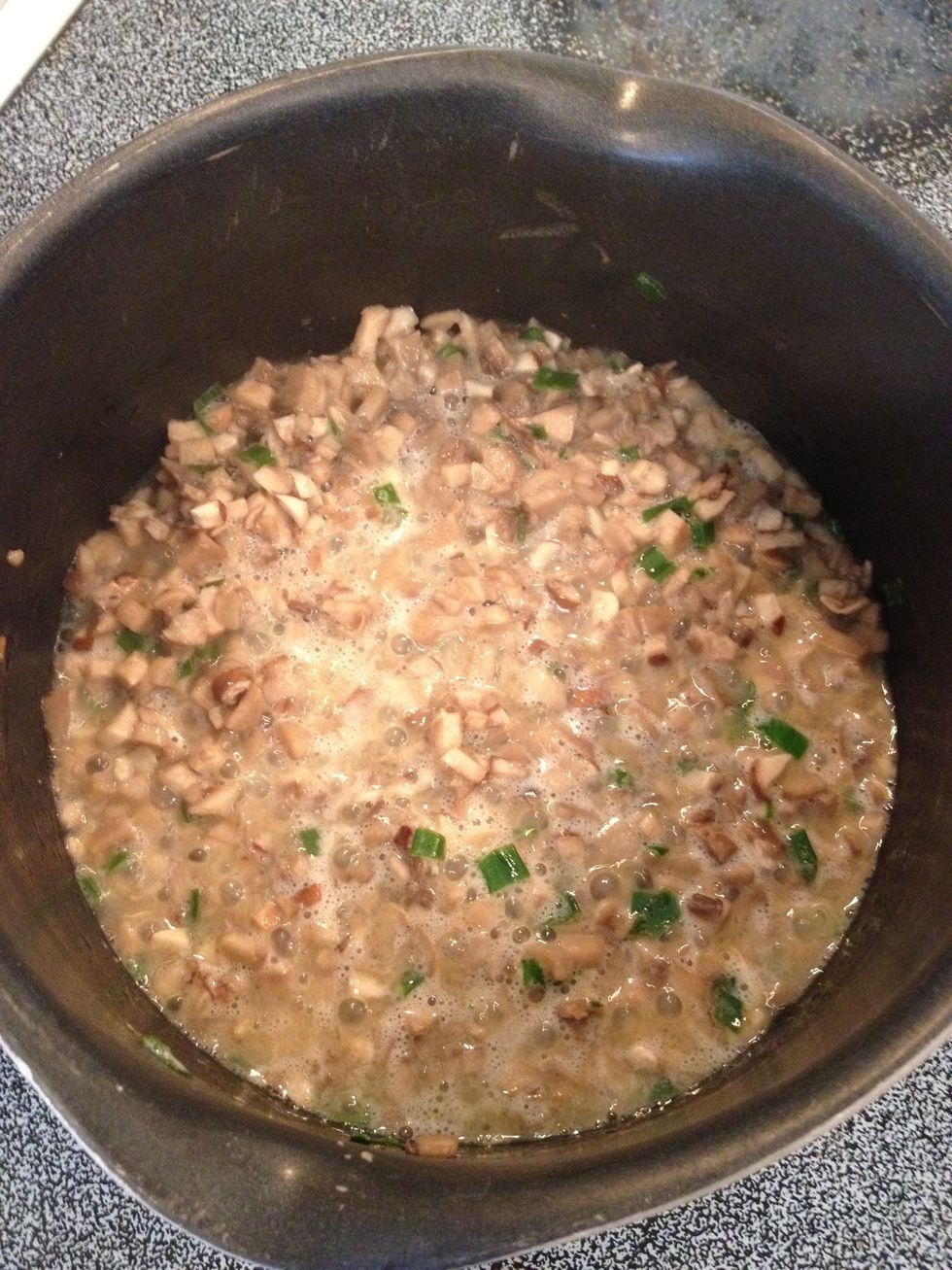 Cook until mushrooms are tender.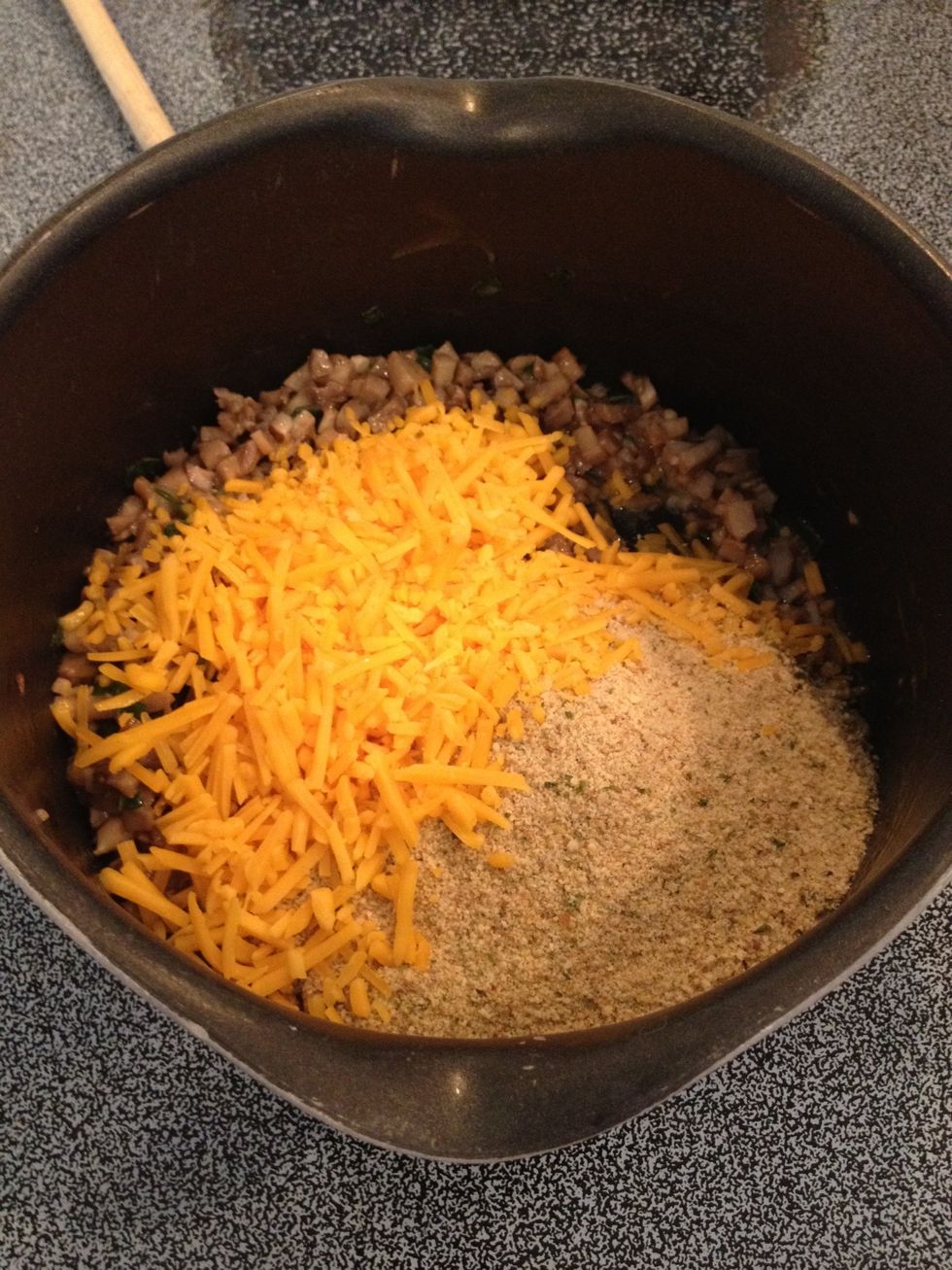 Remove from heat. Add cheese and bread crumbs.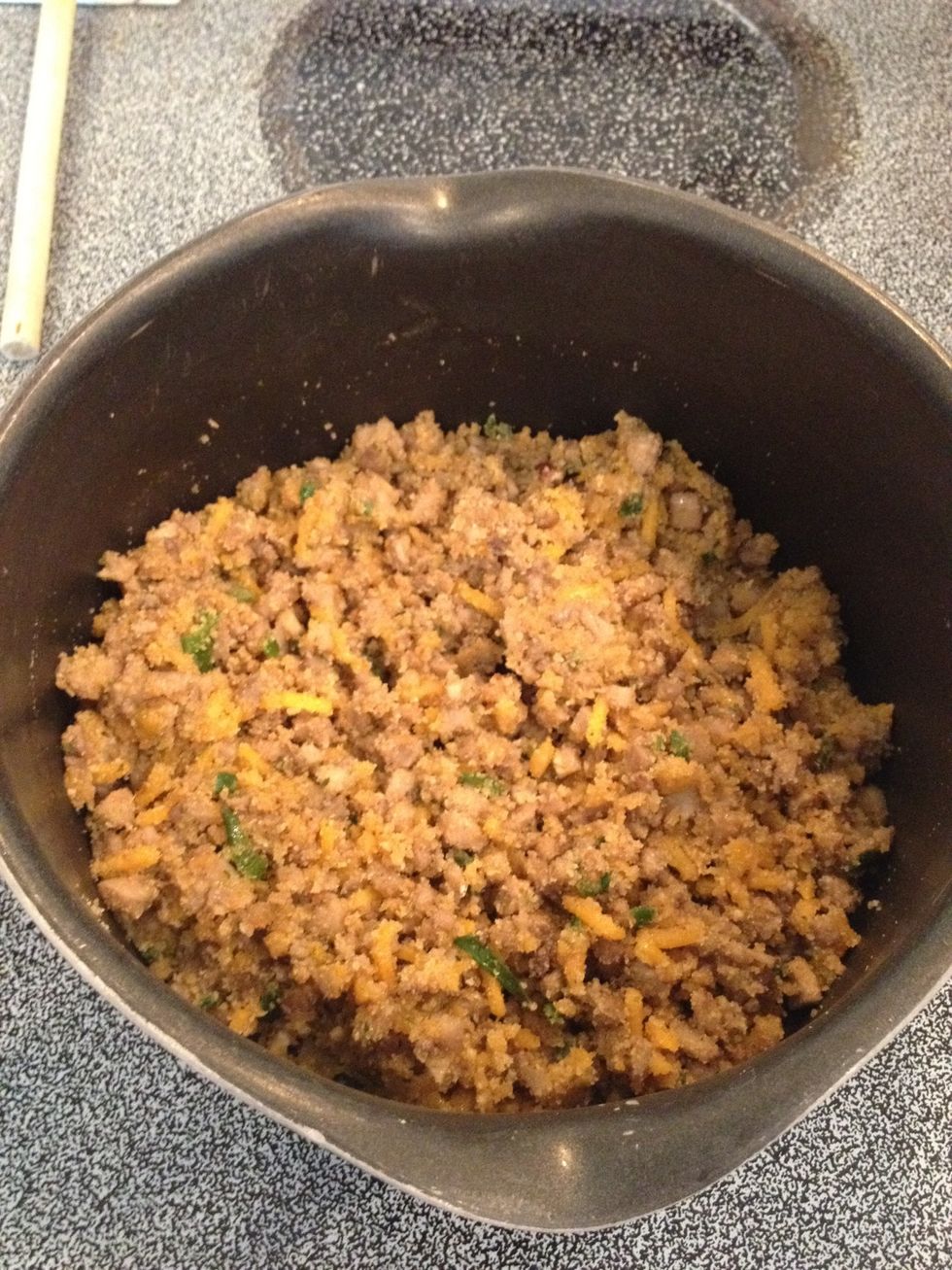 Stir well.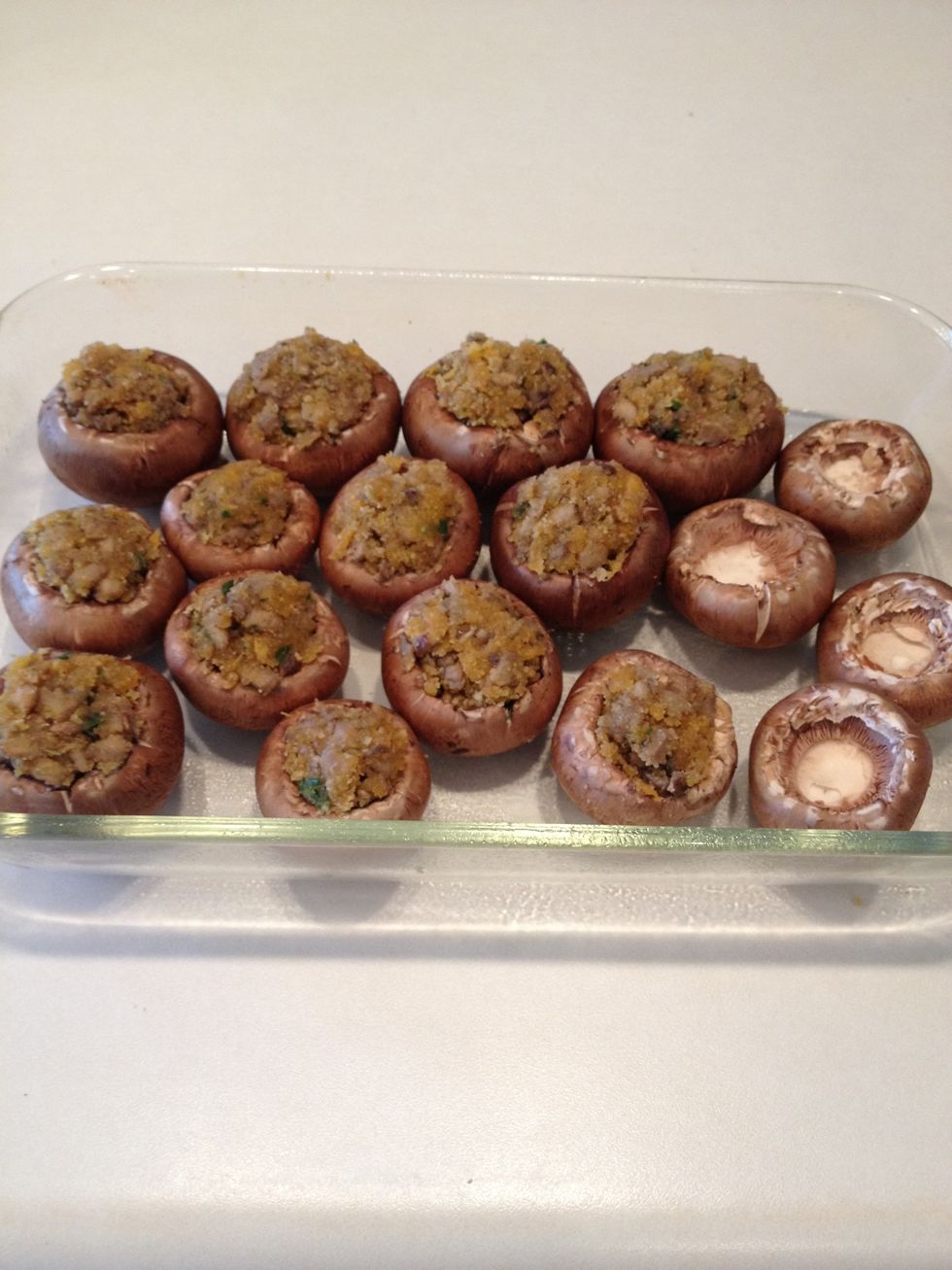 Add stuffing mixture to mushroom caps. Bake for 12-15 minutes until stuffing starts to brown and crisp.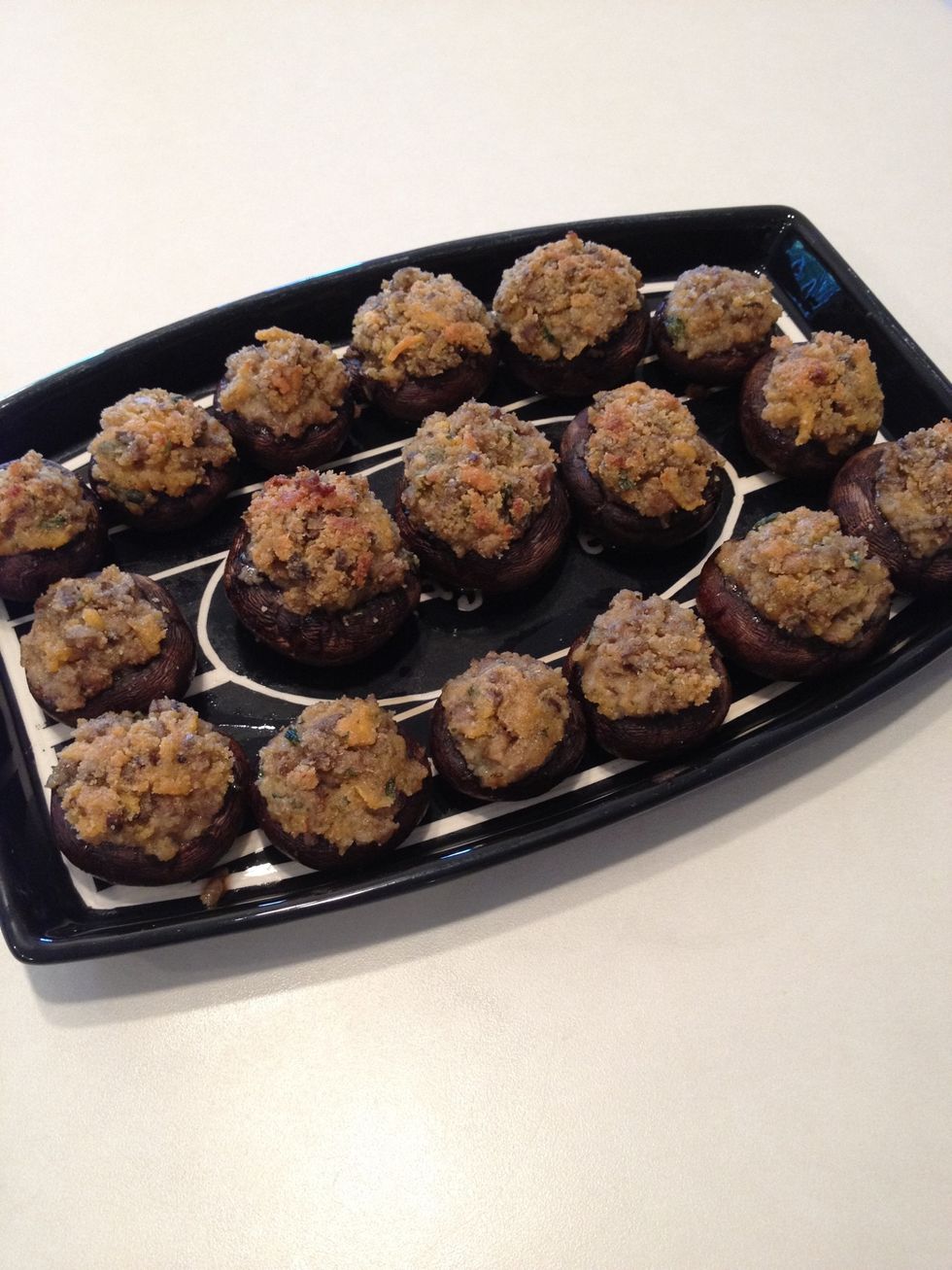 Serve and enjoy!
As a side note... My husband refuses to eat mushrooms. However, he loves this stuffing recipe. Chop a few extra mushrooms and serve leftover stuffing mix over steak or mashed potatoes. Yum!
Baby Portabello Mushrooms (15-20)
0.0c Shredded cheddar cheese
0.0c Green onions, chopped
0.0c Fine, dry bread crumbs
0.0c Butter
1.0tsp Garlic clove, minced