How to make stuffed hatch peppers w/ #9 holy chipotle
If you don't know about Hatch Peppers you are missing out! They come from Hatch Valley, New Mexico for a couple months each year. They are my favorite chile and I cherish every bite when I get some...
1875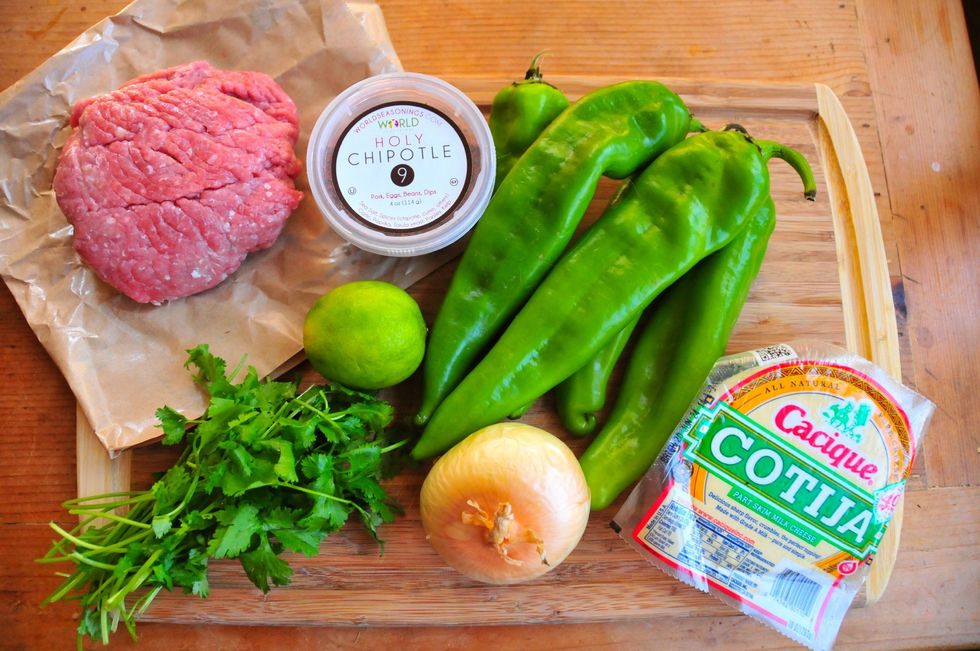 Everything you need for this recipe. This is a quick and extremely flavorful dish that will delight all your tastebuds! I got my Hatch peppers at Whole Foods. Buy as many as you can....they are great!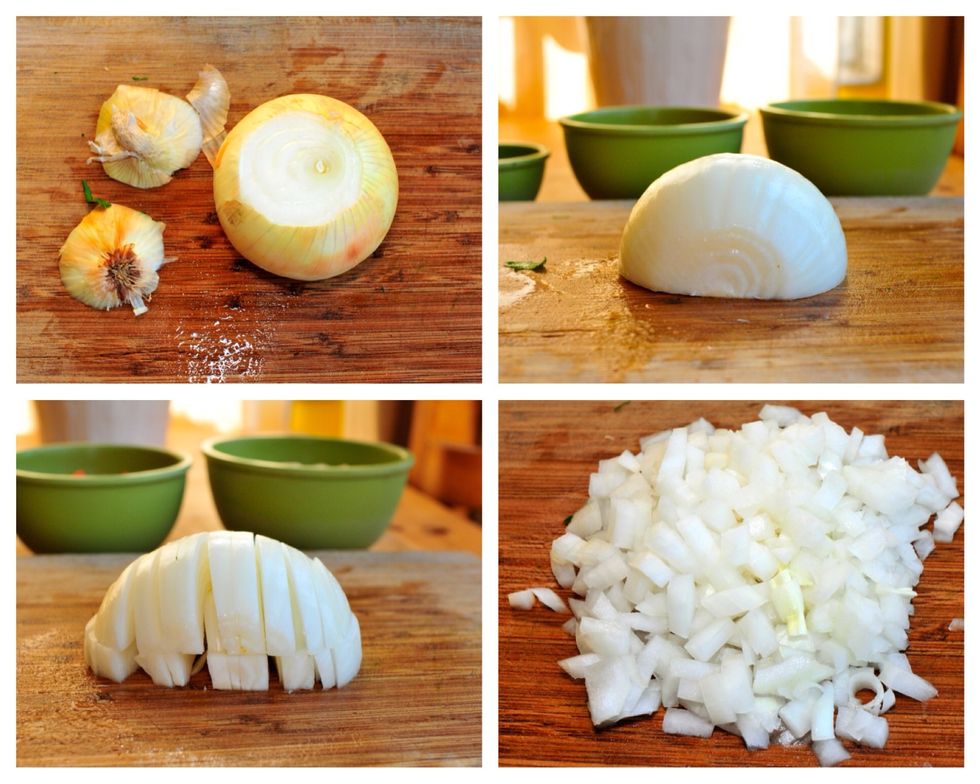 Dice your onion small, about 1/8". You could use red onion if you prefer, they will add a bit more sweetness to this recipe. Use a small- to medium-sized onion. You only need about 1 cup or so.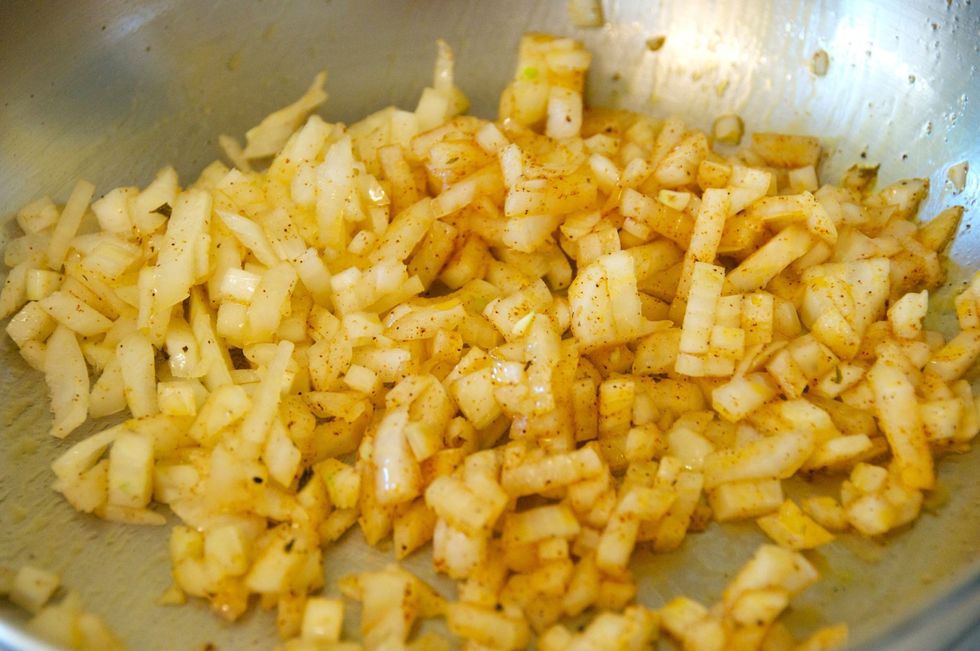 Grab a sauté pan, add 2 tbsp of olive oil, 1.5 tsp #9 Holy Chipotle and place over medium-high heat. You want to sauté them until they start to release the sugars and are translucent, 5-7 mins or so.
Add the ground turkey along with 3 tsp. of Holy Chipotle. Mix the onions, turkey and seasoning together, browning the meat and breaking it into smaller chunks. Don't over cook it.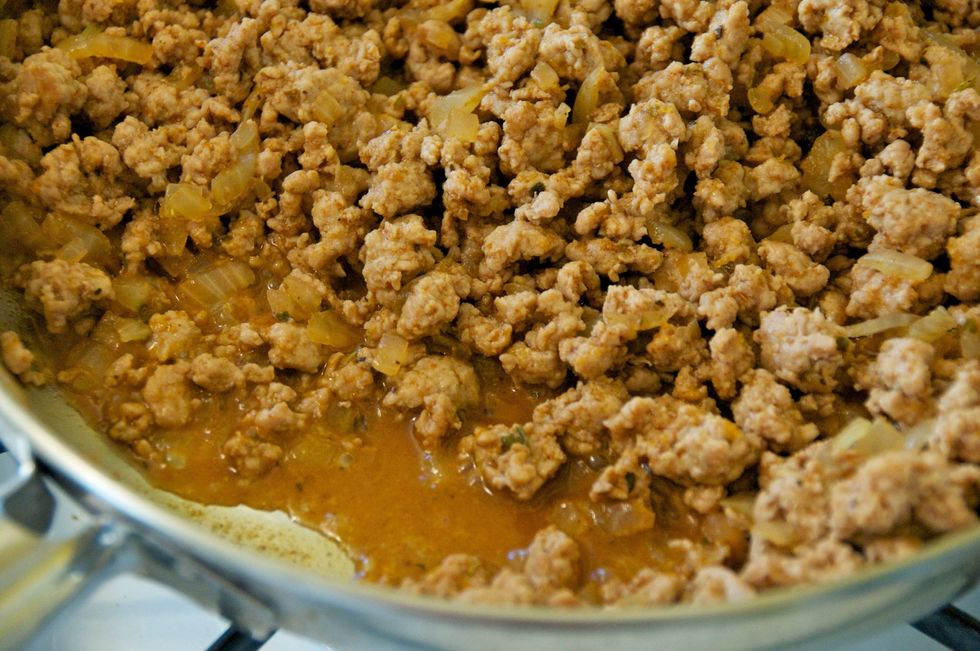 Just slightly brown the turkey. You should have a little liquid in your pan. Thats good - it will help keep the turkey moist while it bakes. Add turkey and juices to a bowl and let it cool.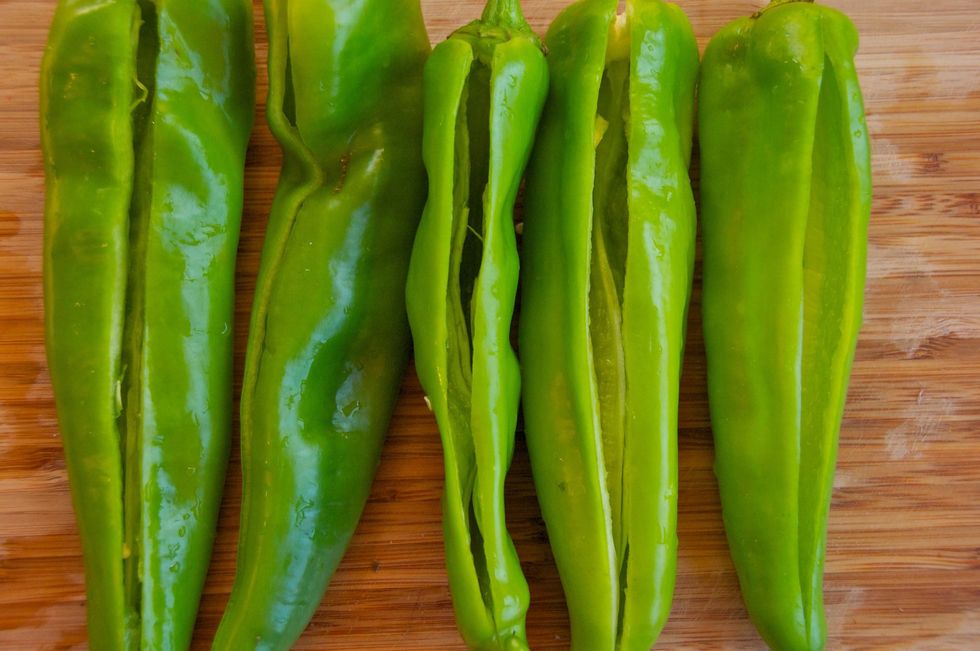 Carefully slice down the middle if the peppers. At your sink, rinse the inside of the pepper out to remove the seeds. With your thumb and forefinger, pull the seed sack at the top of the pepper out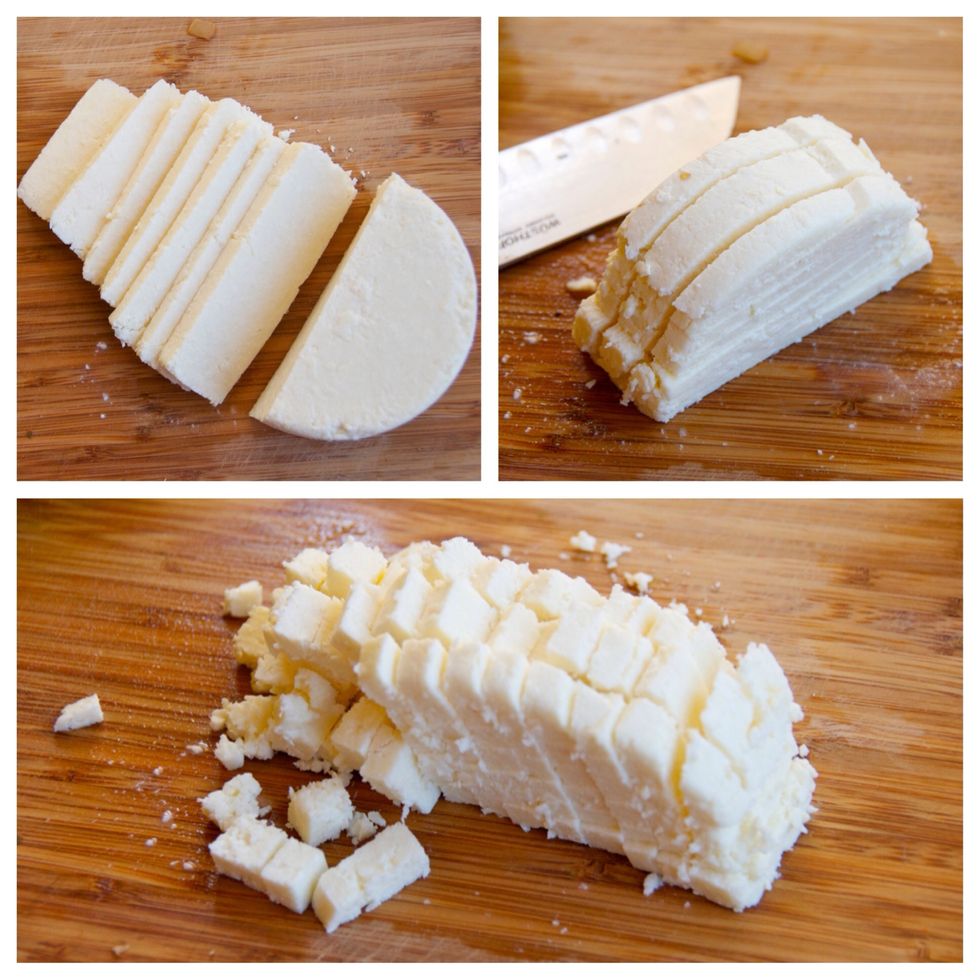 I love Cotija cheese, it's a bit salty. It took 1/2 of the round cheese block I bought for this recipe. Cut the cheese into 1/8" little cubes so it will mix evenly with the turkey and onions.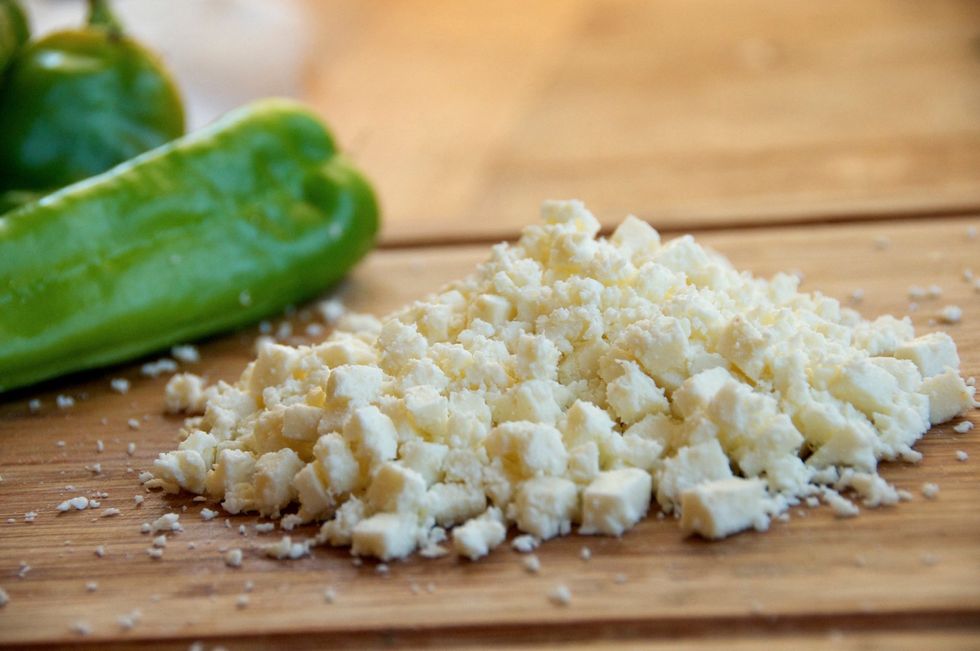 Using just your fingers, break some of cheese cubes up so you have some left over to sprinkle on the top of the pepper once you cook it. Save a little in a dish for garnishing after the peppers bake!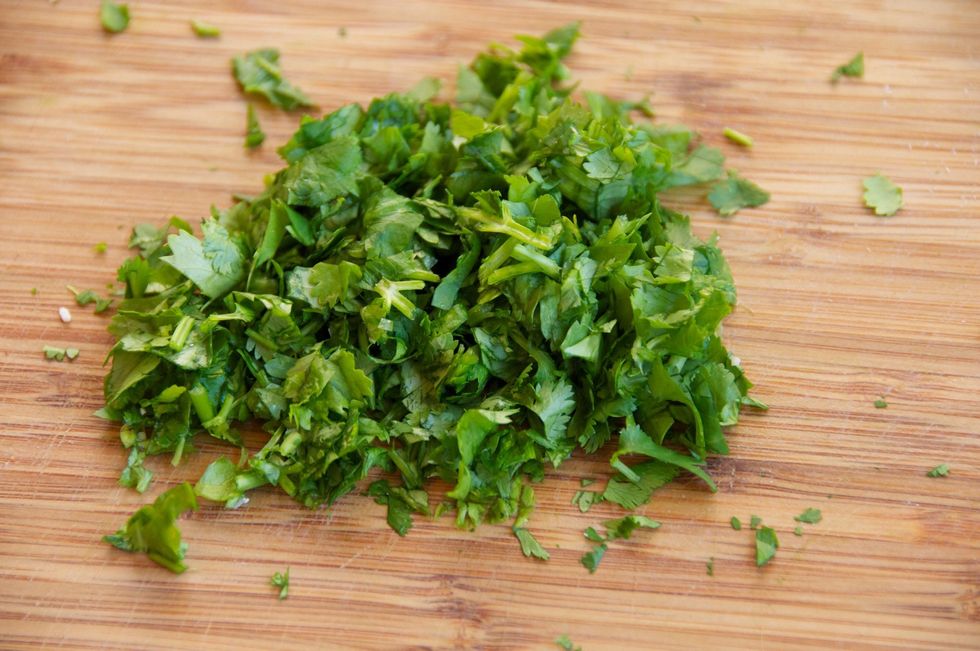 Wash the cilantro then pull the leaves from the stems. Roughly chop the cilantro and place into a bowl large enough to mix the cooled turkey and cheese.
Mix the cooled turkey with the cheese and cilantro. Squeeze the lime juice into the mixture and give it a good stir. You can purchase #9 Holy Chipotle at worldseasonings.com.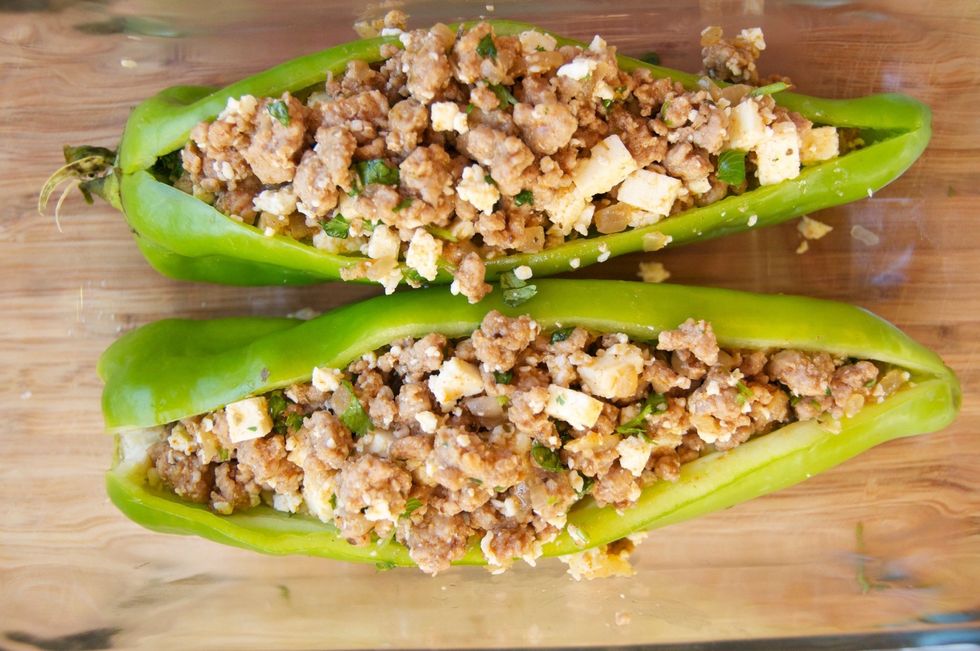 Hold the pepper in one hand then fill it with as much of the turkey mixture as you can. I like to over stuff them a little. Place in a baking dish and repeat until all peppers are stuffed.
Bake in oven at 350 degrees for about 25-30 minutes, or until the pepper is soft. Sprinkle with Cotija cheese and enjoy! If you like his recipe, use the code "snapguide" to save 20% on Holy Chipotle!
1/2tsp #9 Holy Chipotle from World Seasonings
1.0lb Ground turkey, dark meat and white meat
5.0 Hatch Chile Peppers (5 or 6 depending on size)
1/2c Cotija cheese, diced
1/2c Cilantro, chopped
1.0 Lime, juiced
2.0Tbsp Olive oil
World Seasonings
World Seasonings offers 9 amazing gluten free, kosher and all-natural seasoning blends that will make breakfast, lunch and dinner extraordinary.
San Diego, CA - everywhere