Here is what you will need. Candy decorations are optional. Brownie mix, cookie dough, Reese's pieces candy, cup cake pan, cooking spray, eggs, oil, water, cup cake liners and frosting of choice.
Pre heat the over for 350 degrees.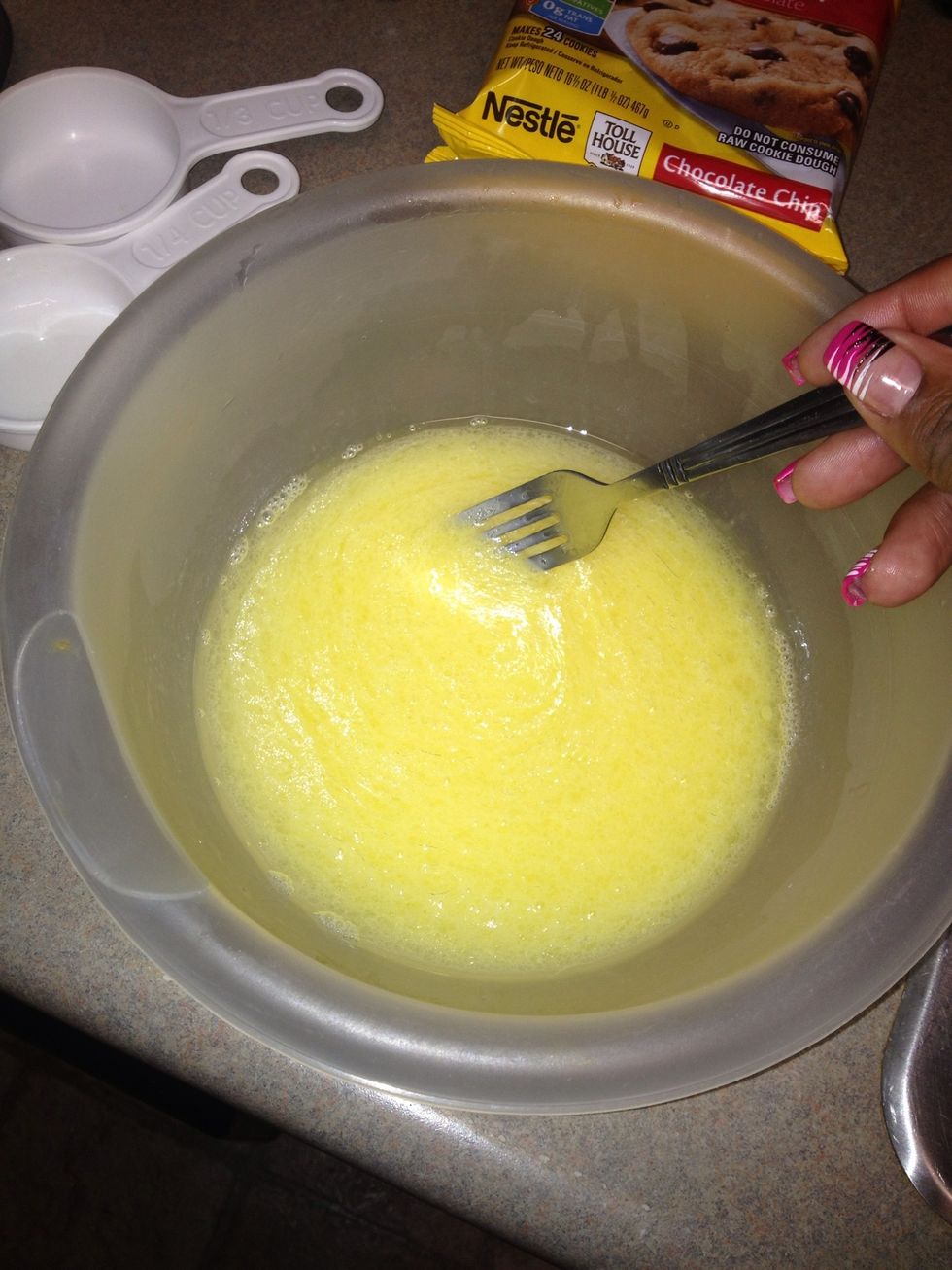 In a medium bowl mix the water, oil, and eggs amounts from the brownie mixture until well blended.
Slowly and gradually add the brownie powder to the wet mixture. Continuously stirring and completely mixed.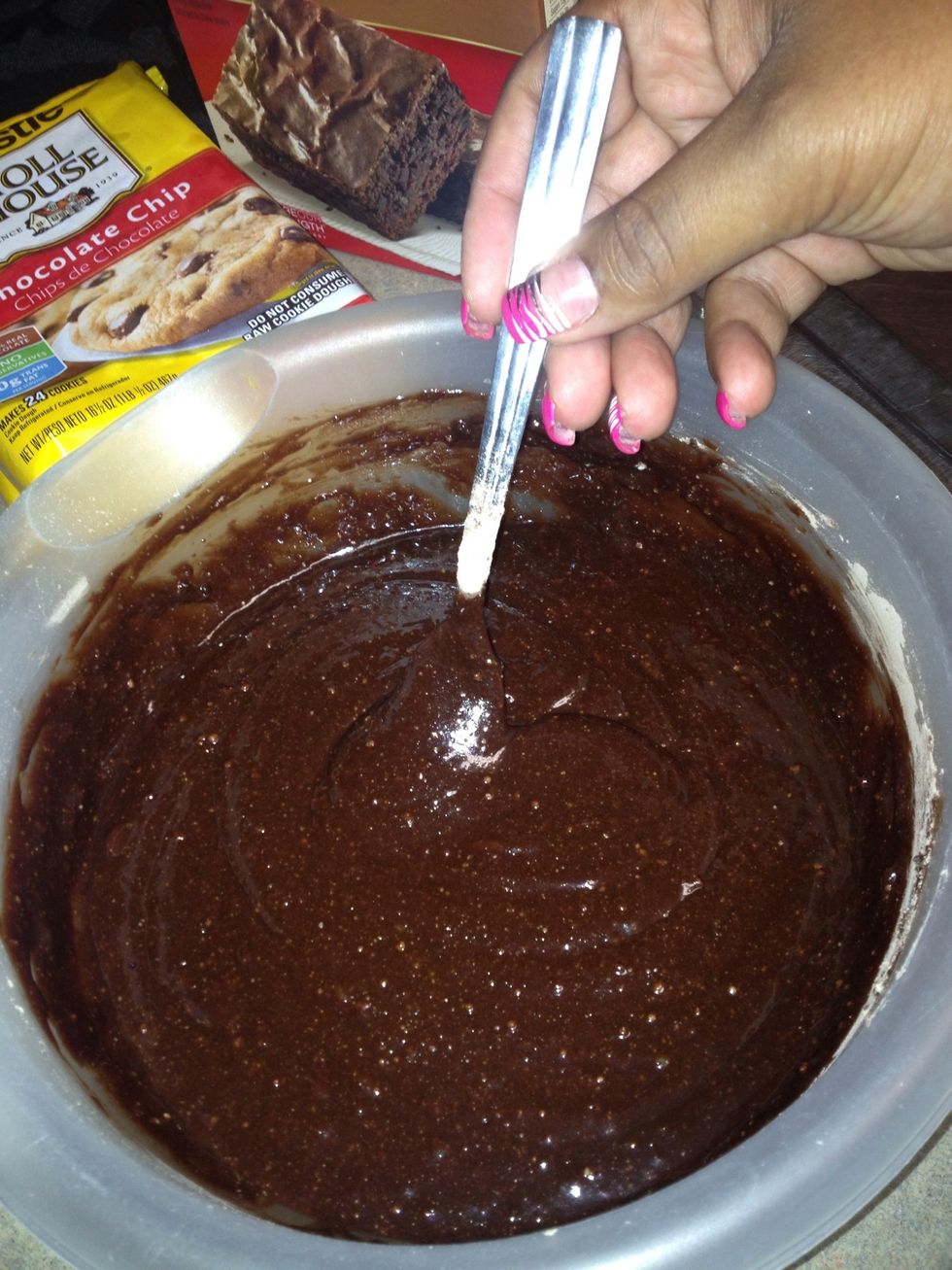 When finished the brownie batter should like similar to this. Note there will be some lumps and that is okay.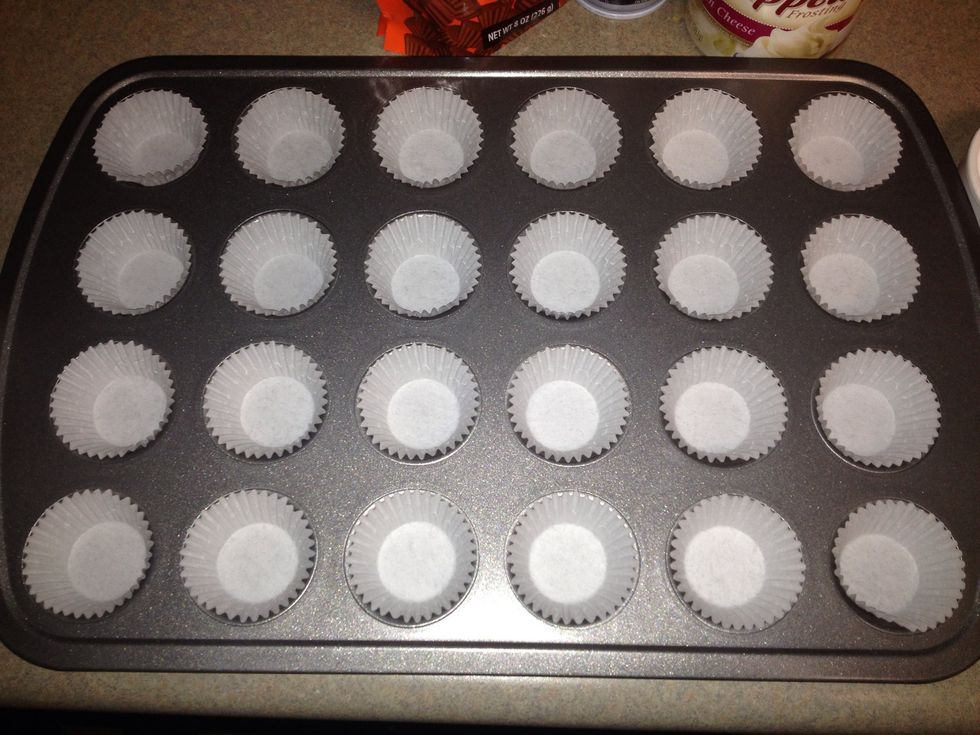 Place the cup cake liners in the cup cake pan like this. I decided to make mini cupcakes. Regular size is okay.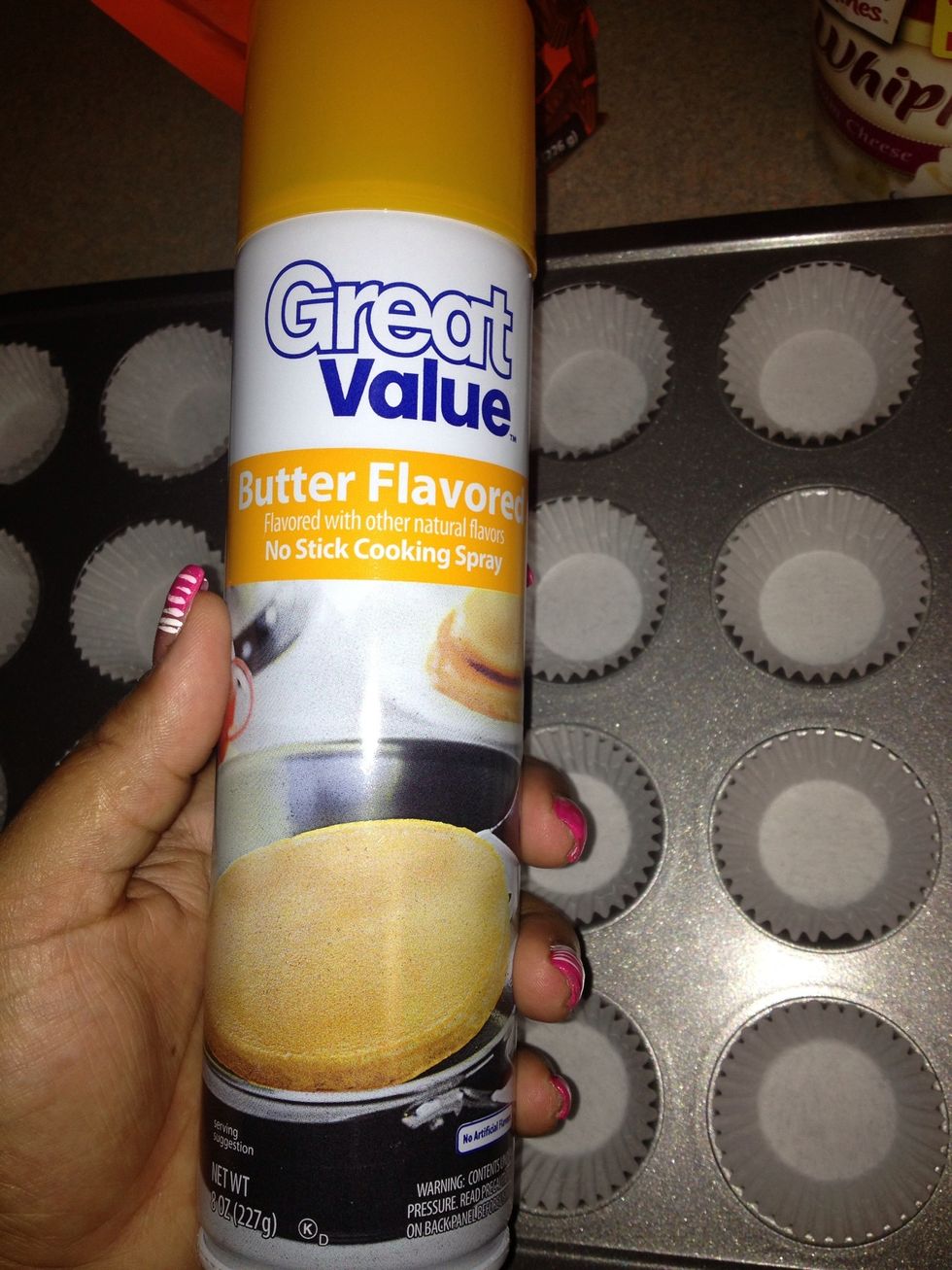 Then you will need to find you cooking spray. This makes it easier to remove the paper from the from the cup cake when they are done. Use what ever kind you like.
Spray the inside of the cup cake liners. I only used a few sprays, I don't like it when it sticks.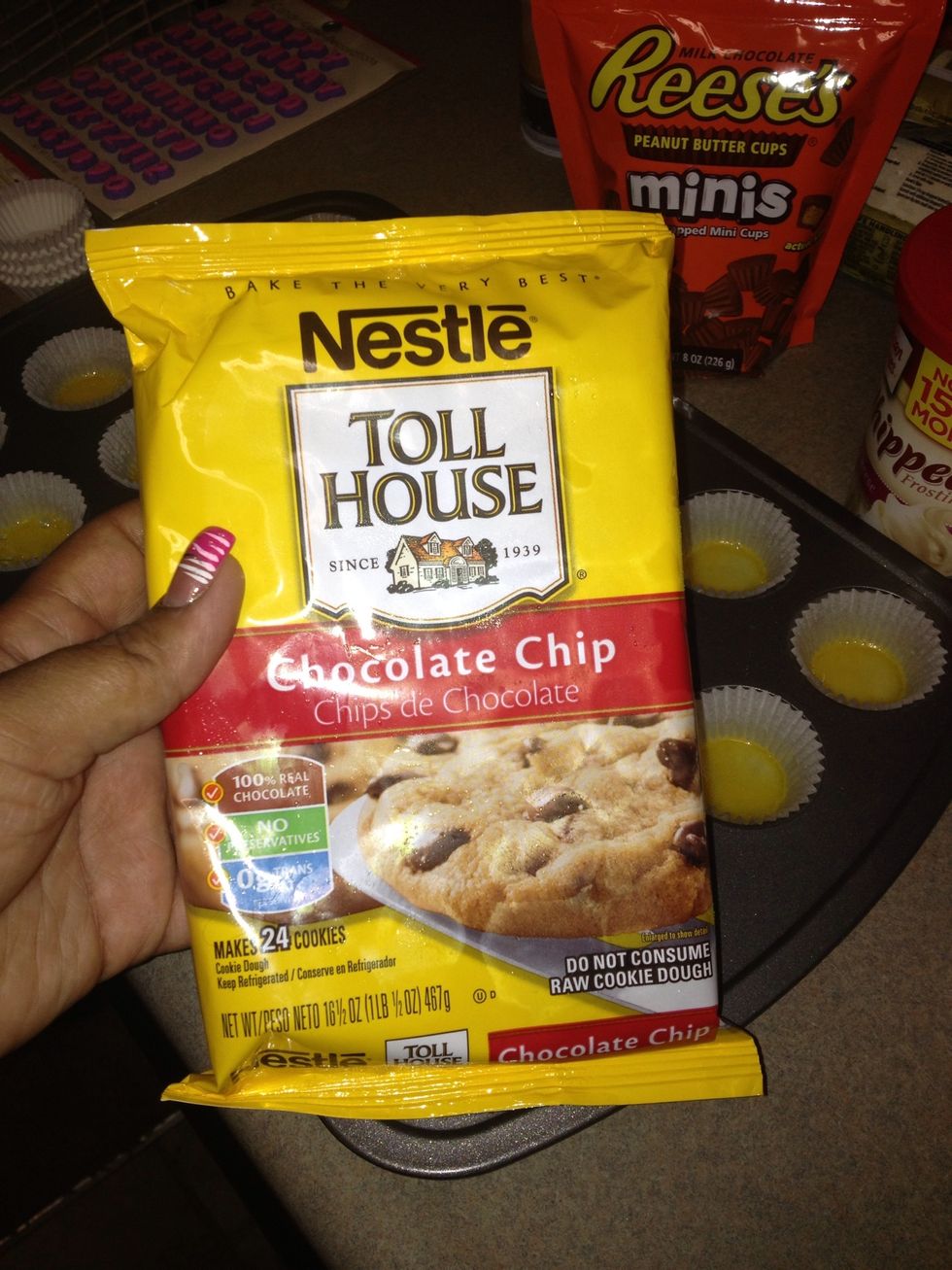 Then you will need your cookie cough. I decided to go the easy way and use pre made cooked dough.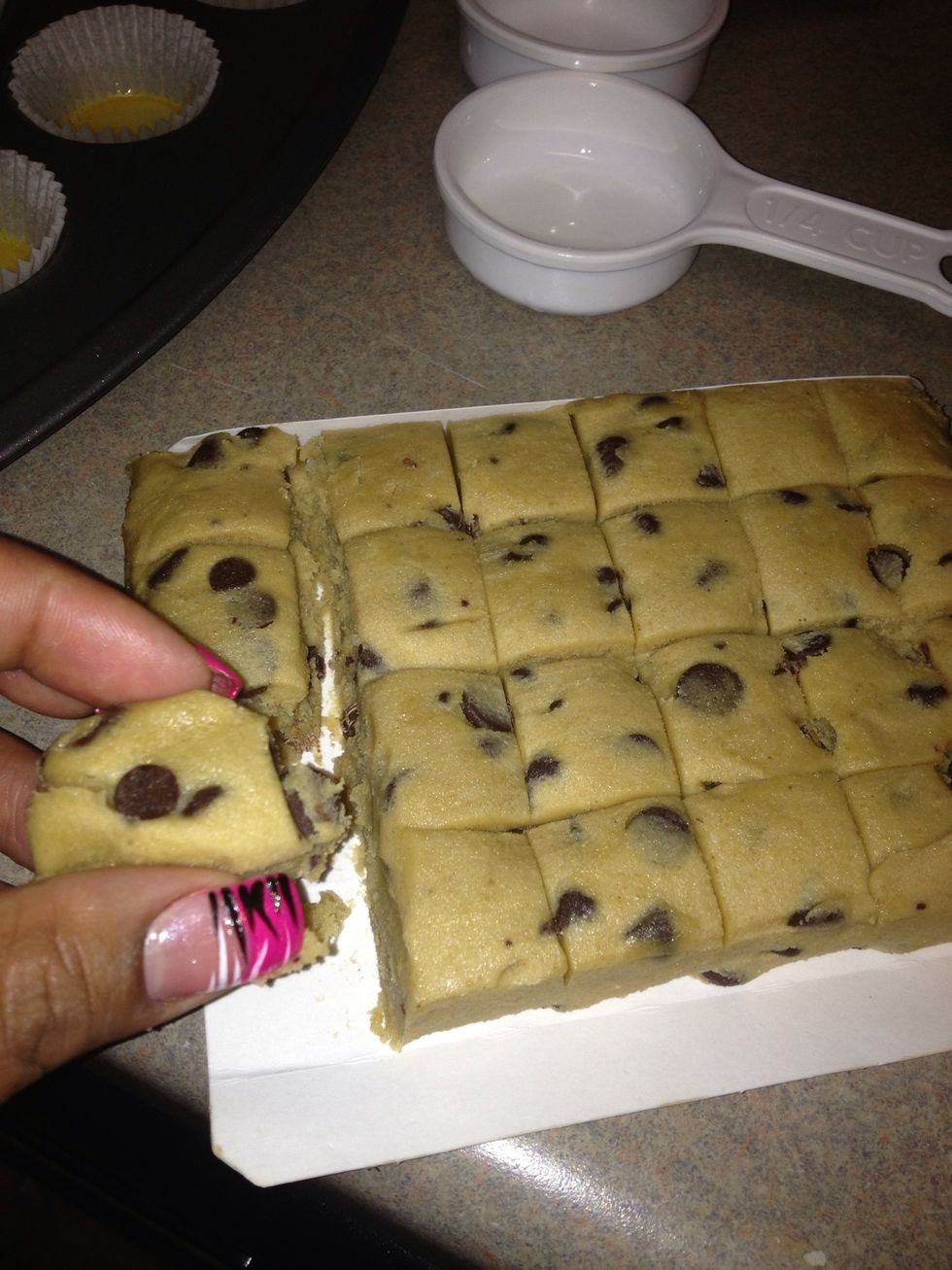 Break off a square of cookie dough or if you are using a cookie dough batch of your own, place a tablespoon amount of cookie dough into each cup cake liner.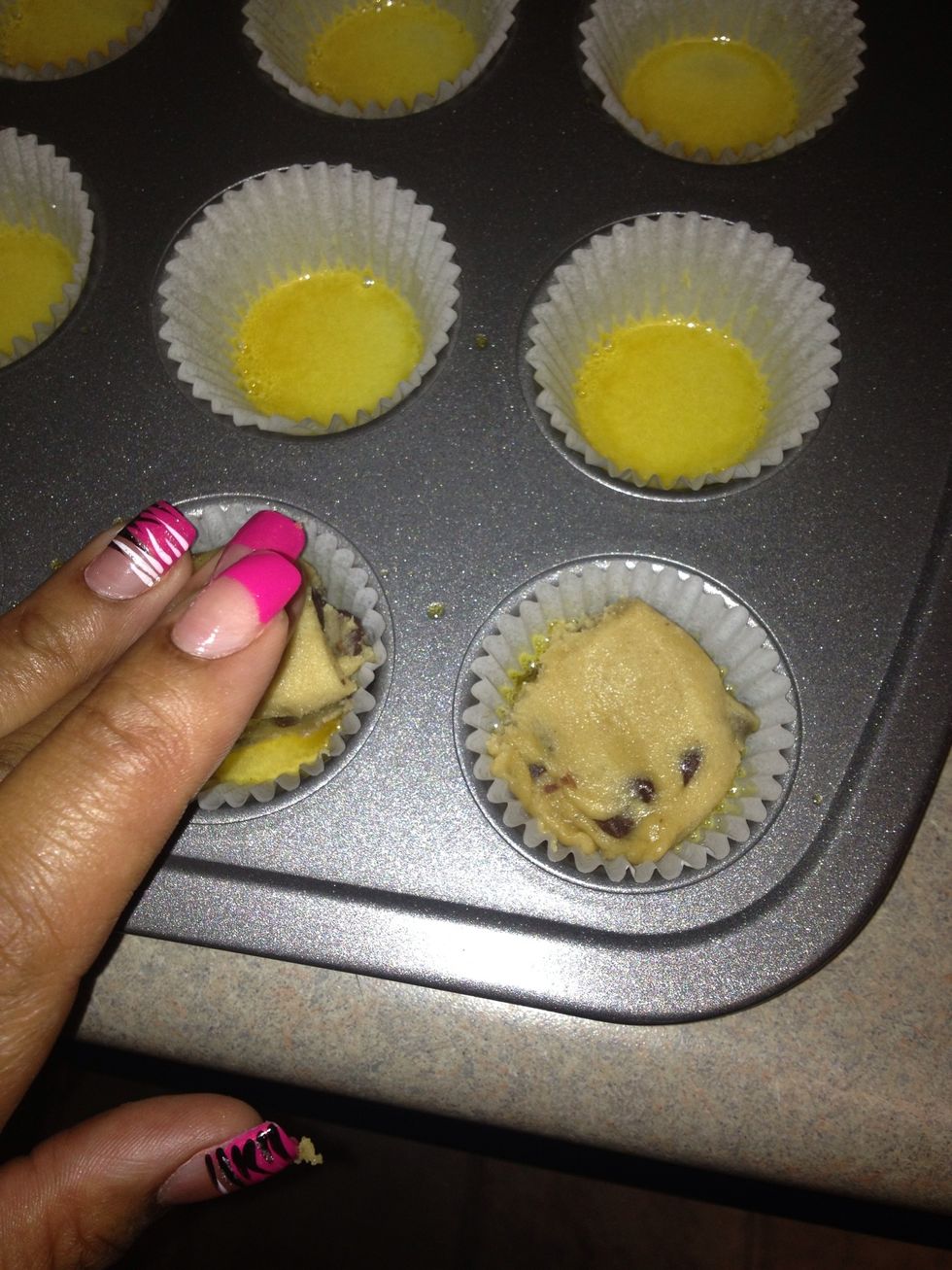 Press down the cookie dough into the bottom of the cup cake liner.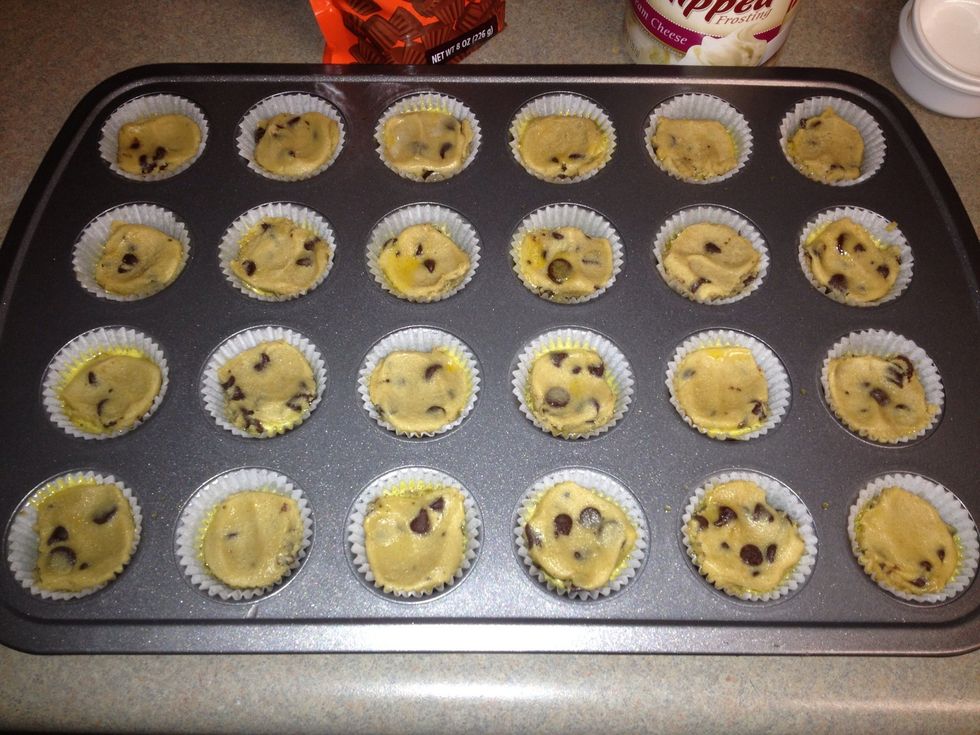 The end result of this step should look like this.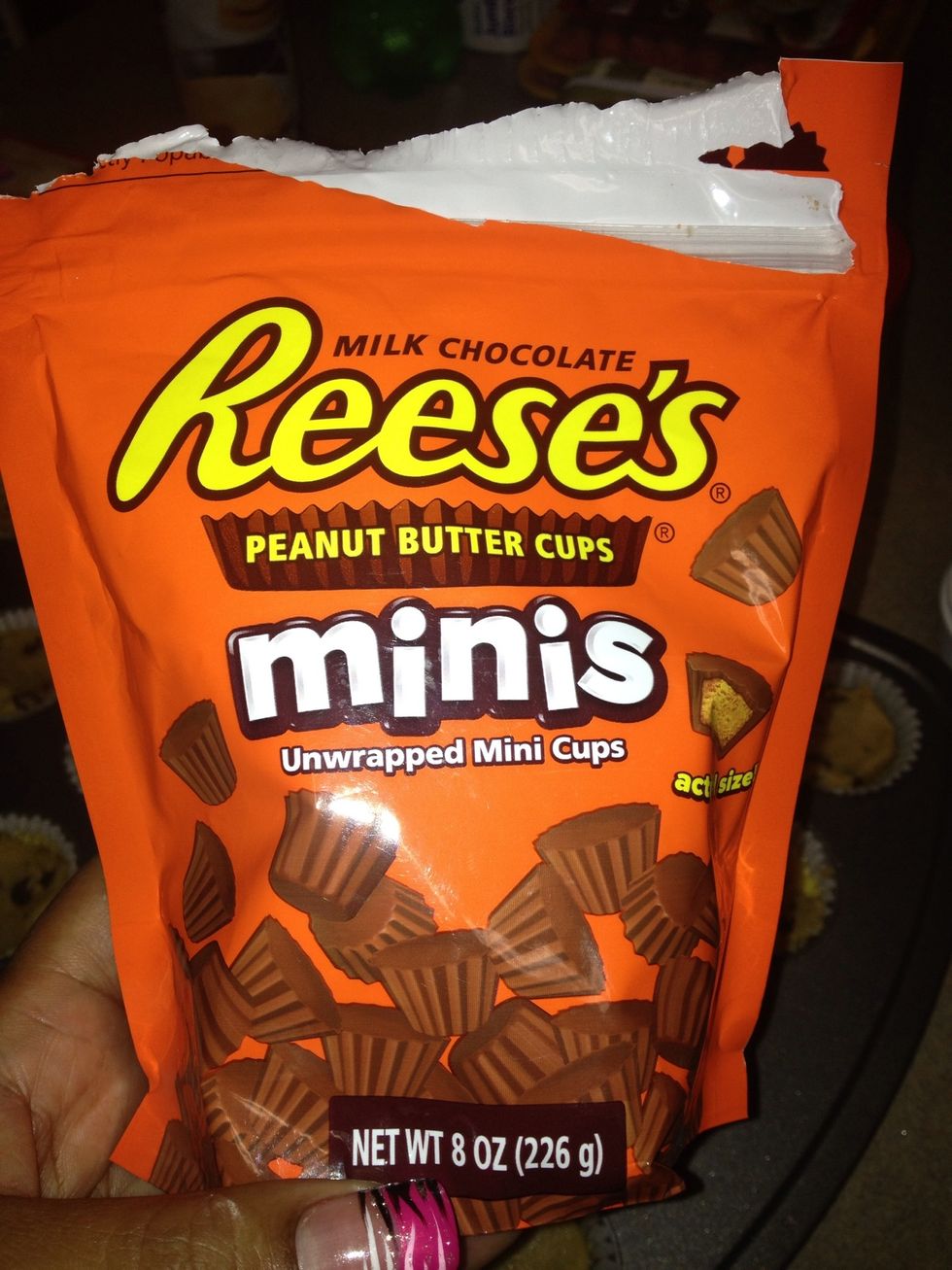 Grab you Reese's! I chose the minis Reese's. You can use virtually any chocolate based candy you please... Oreos, Reese's, M&M'S, Hershey's, butterfingers, snickers etc.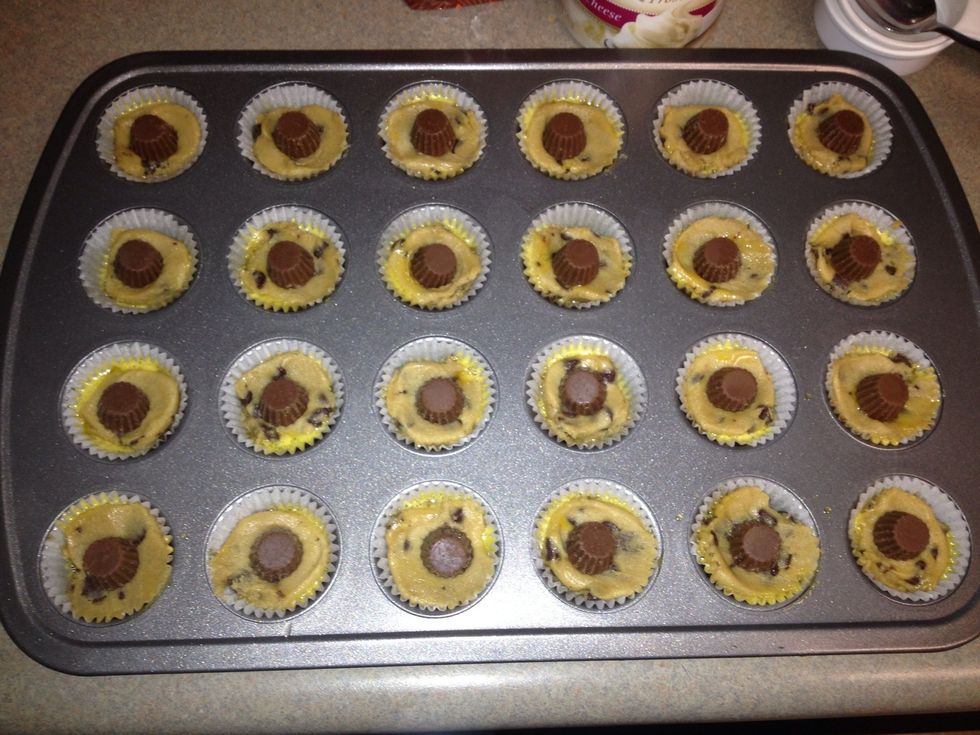 Place the candy in the center of the cookie dough like this. Try not to use too much candy because it can cause the brownie batter to over flow.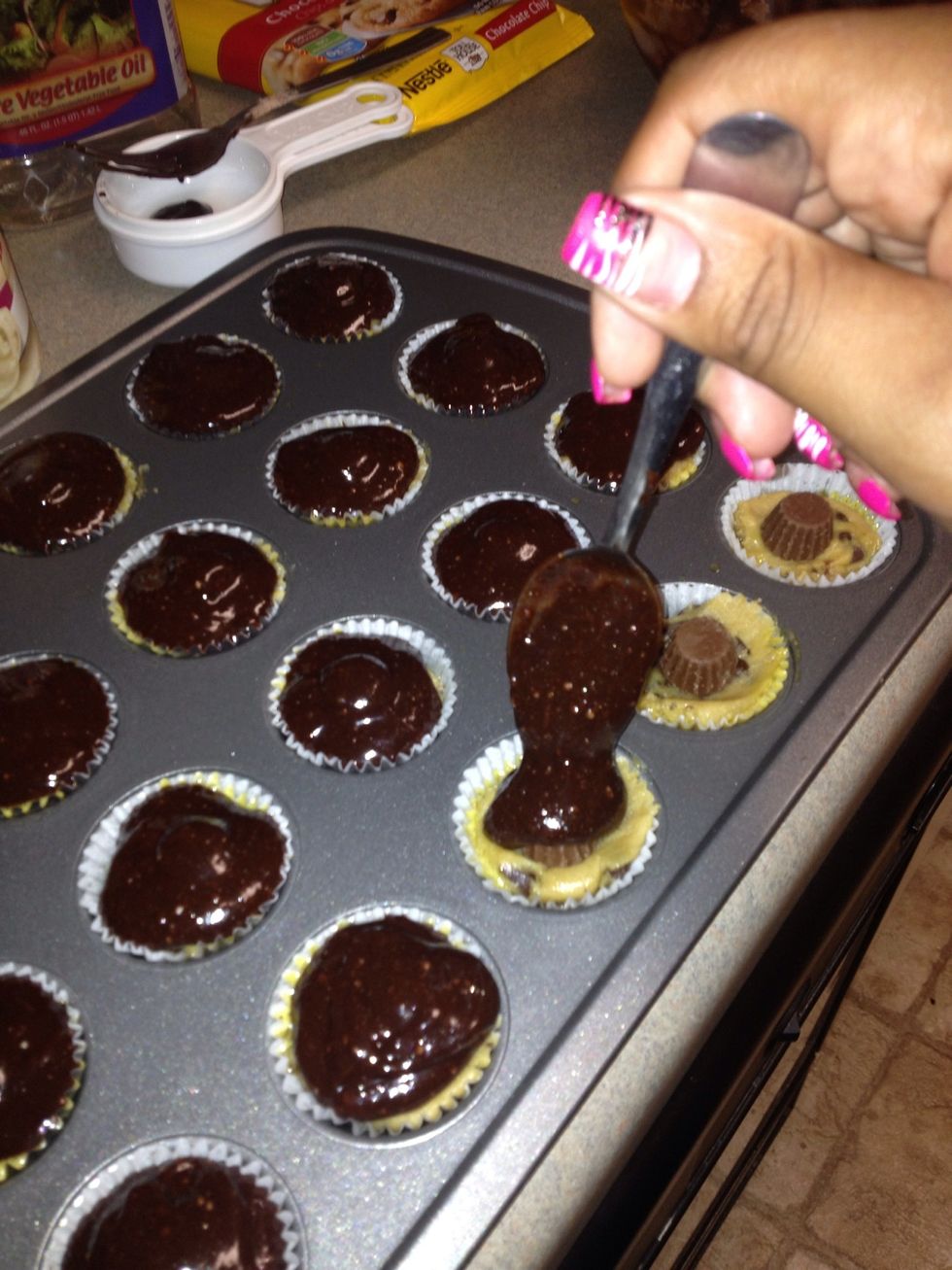 Place a dollop or two (depending in the size of the cup cakes) on top of the cookie dough and candy.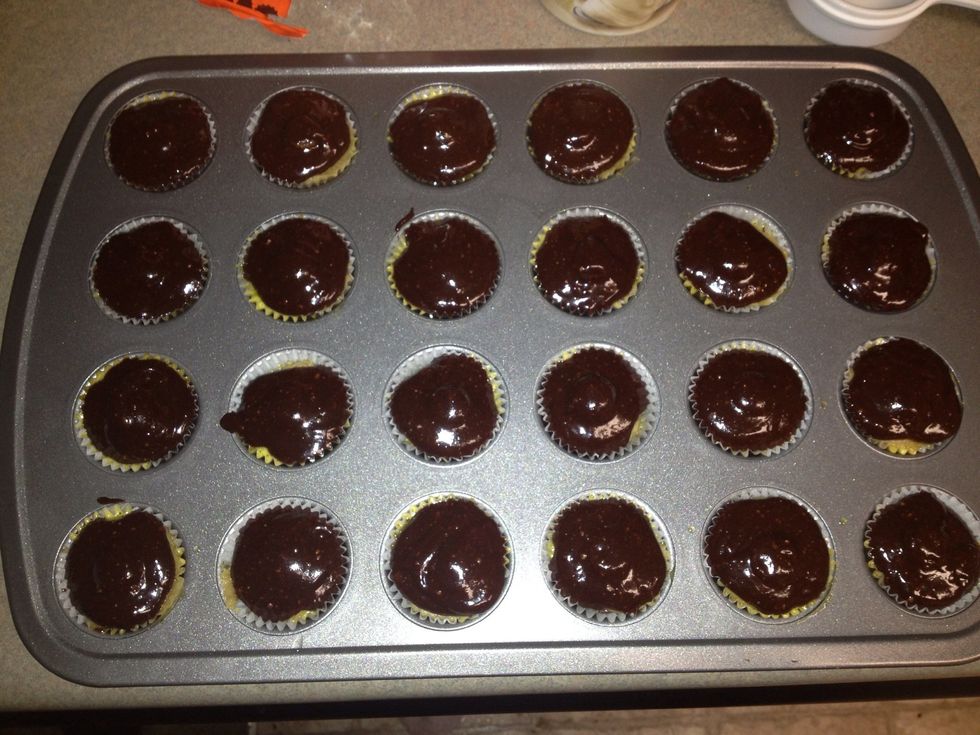 This is what your end result should look like.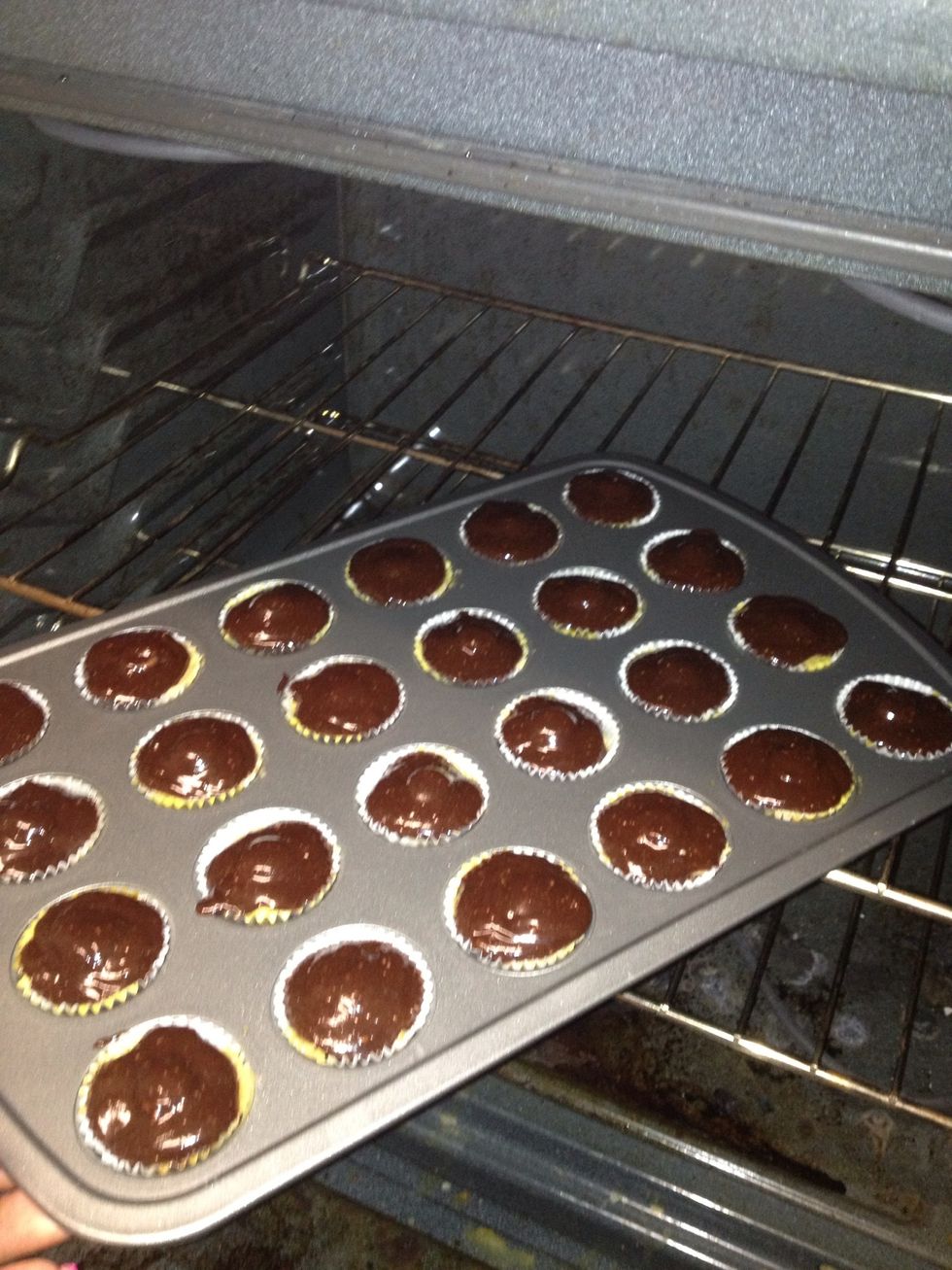 Place your cupcake pan inside the oven. Please be careful!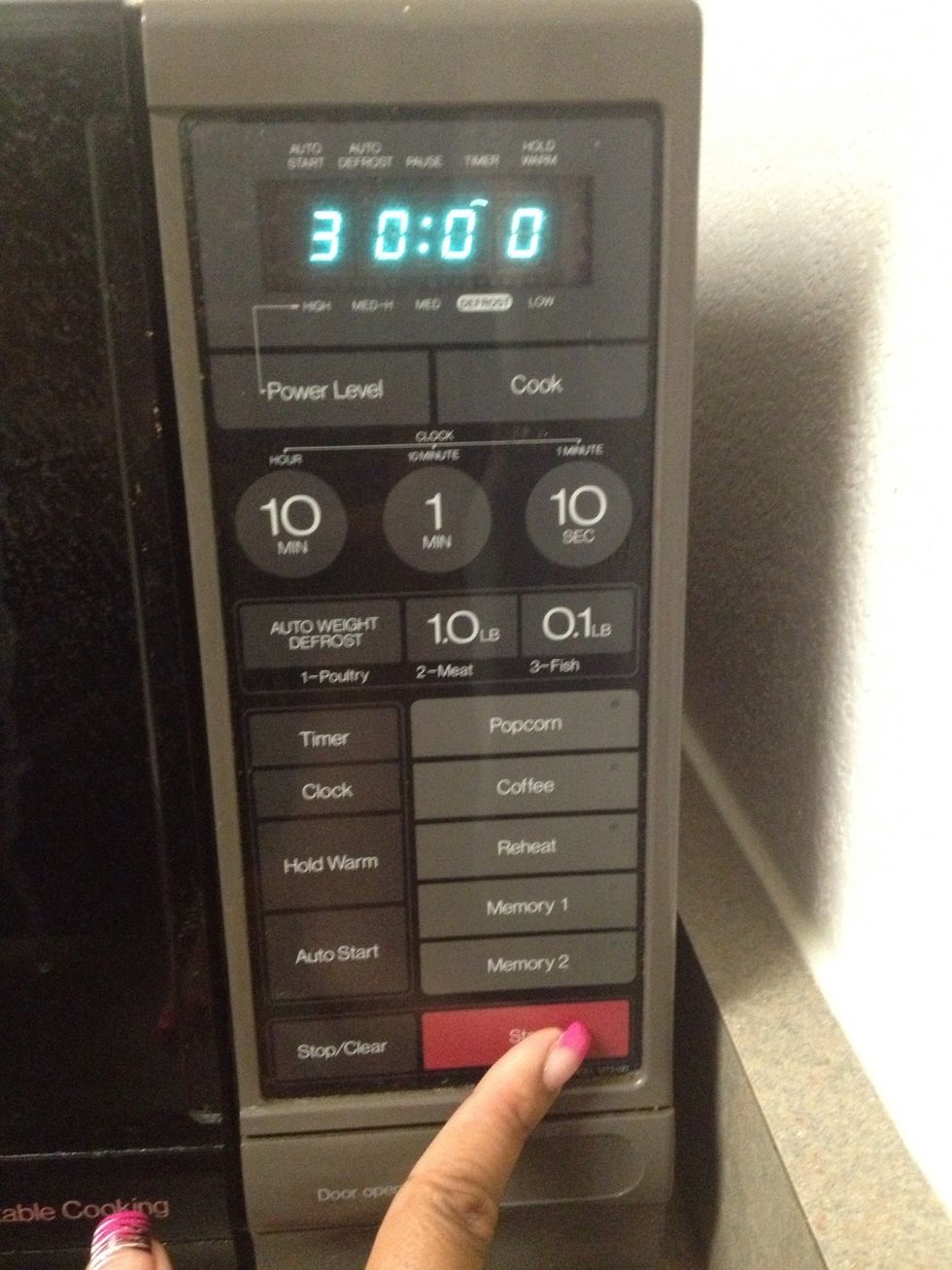 Set a times for 15 - 18 minutes for smaller cupcakes. Set a timer for 30 minutes for the larger cup cakes. Always use your best judgement on timing. Use a toothpick to check them every so often.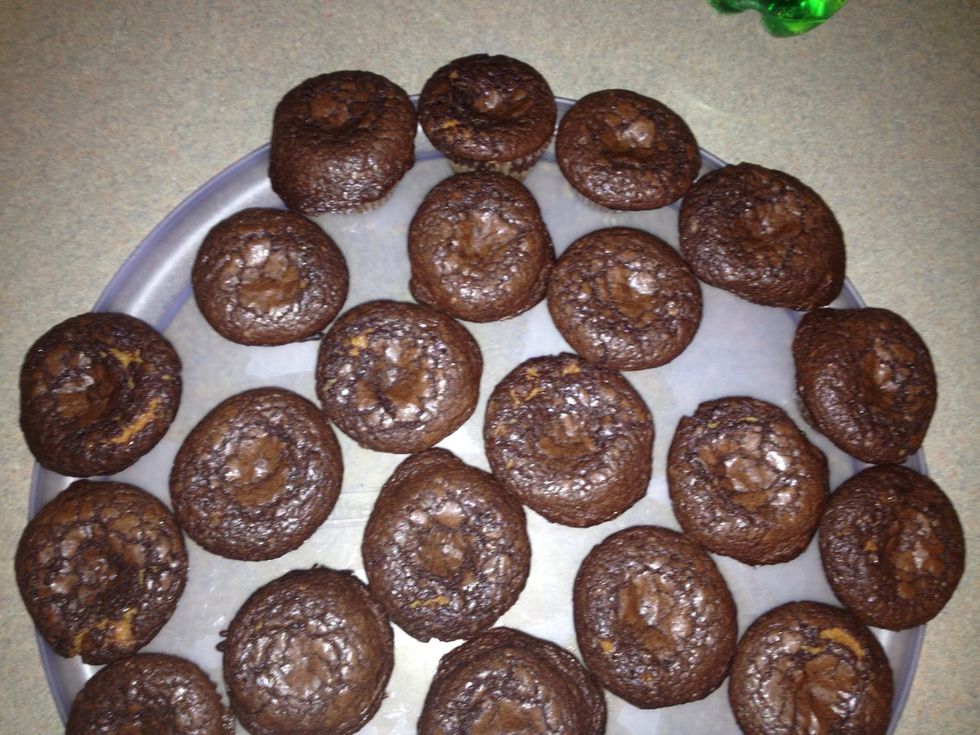 This is the cupcakes after they are done cooking. Notice the center is sunken in, this is where the candy was sitting and that is expected to happen.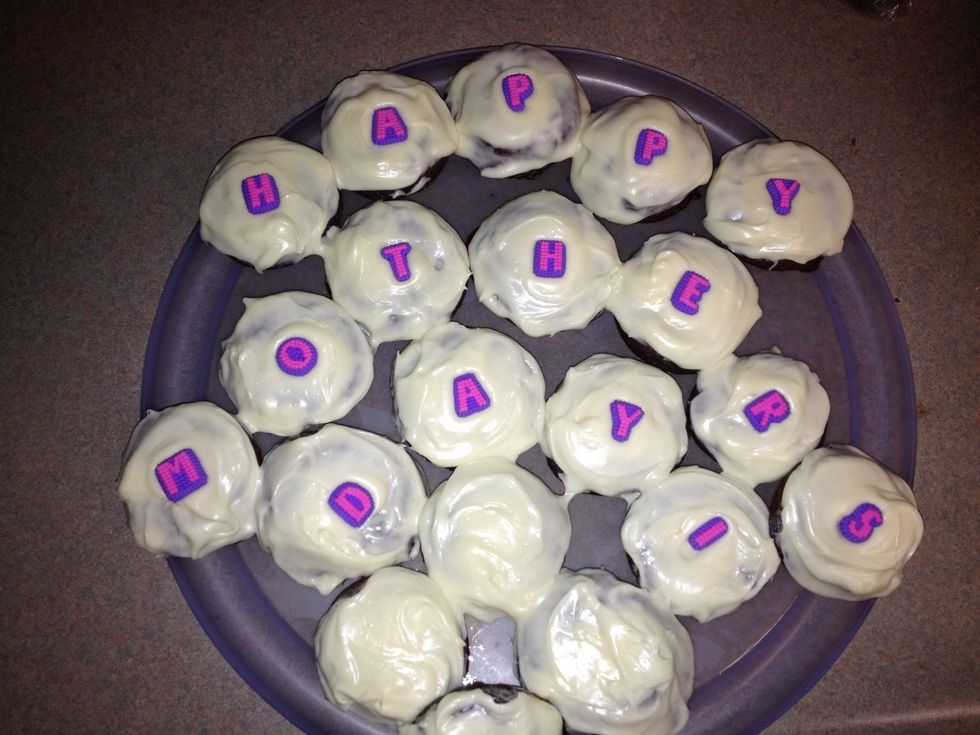 Frost the cup cakes to your own liking. I made these for a friend for Mother's Day. She loved it!
The creator of this guide has not included ingredients