How to make stuffed chicken breast
This is a simple way to change up your regular weekday chicken meal.
83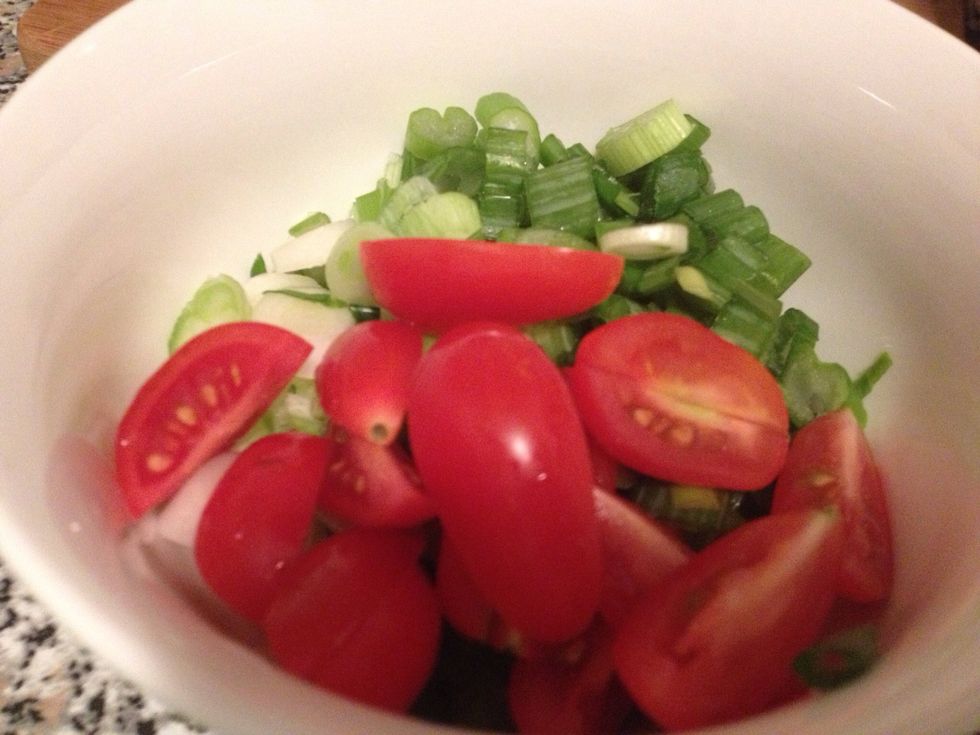 Chop scallions and tomatoes.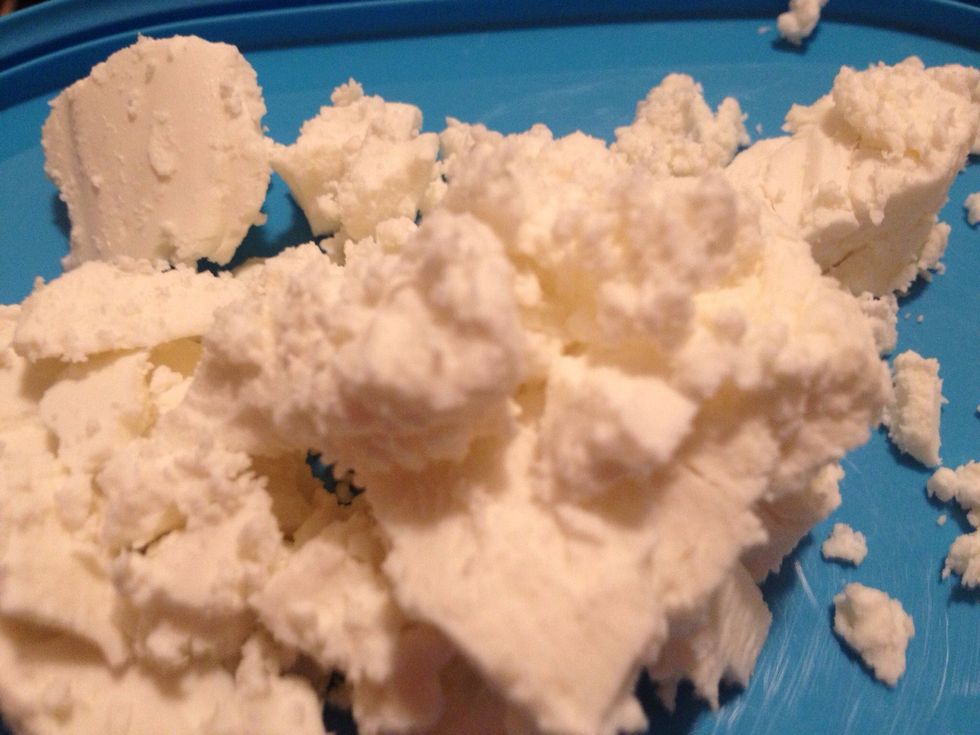 Goat cheese!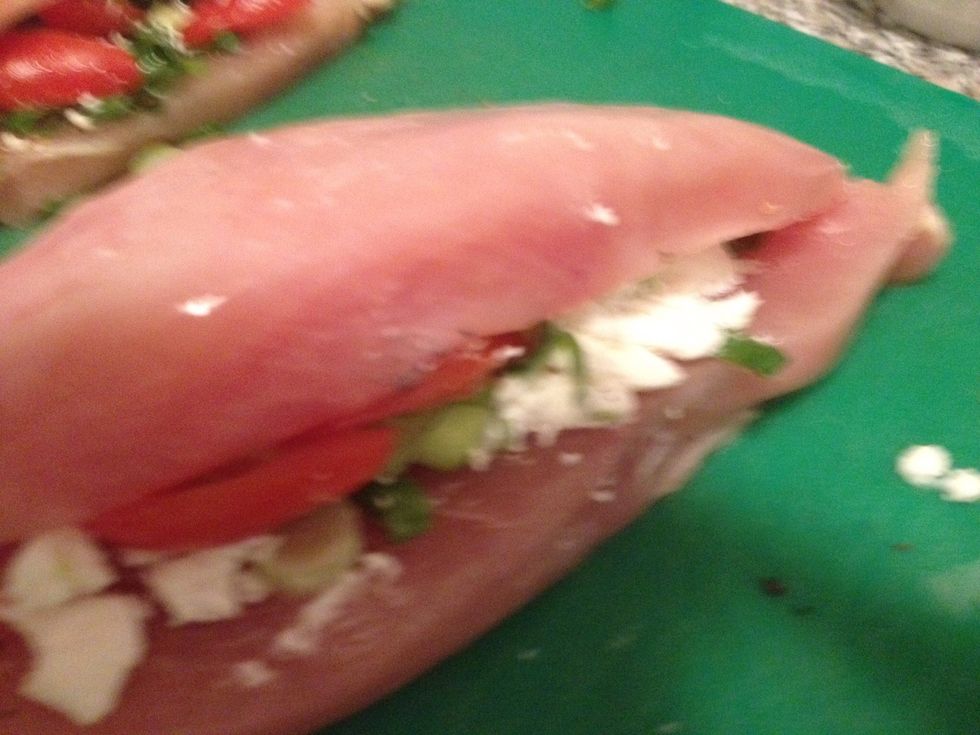 Slice chicken breast in half to prepare for stuffing. (Do not cut all the way through! You should still have one whole chicken breast that is now "opened".)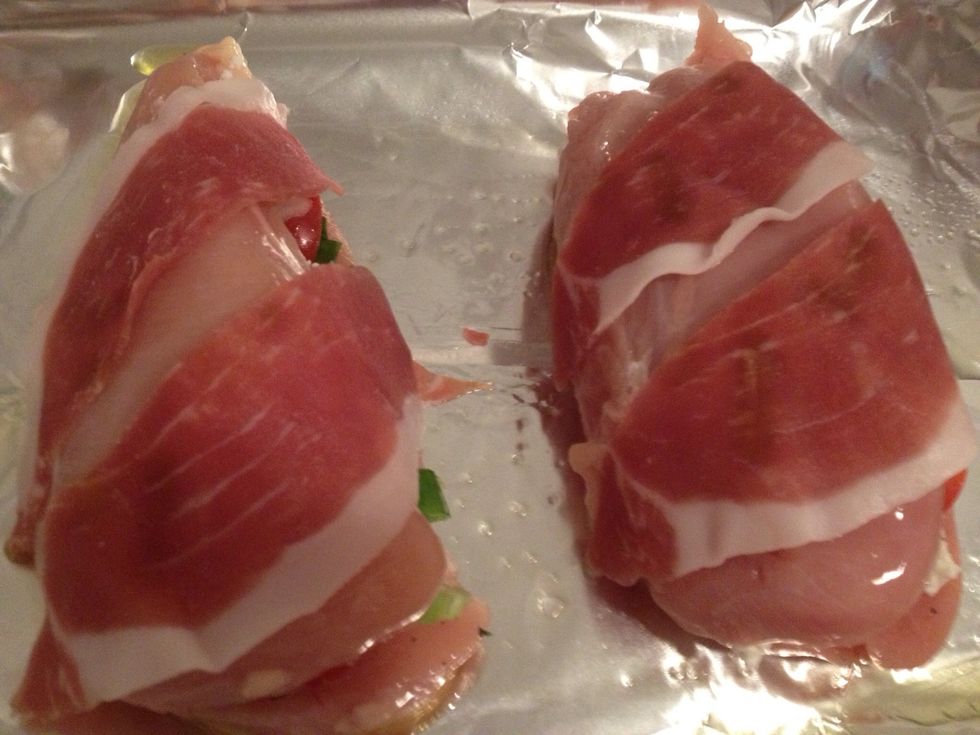 Fill chicken breast with goat cheese, scallions, and tomatoes. Fold chicken breast closed and wrap in prosciutto slices. Drizzle with olive oil.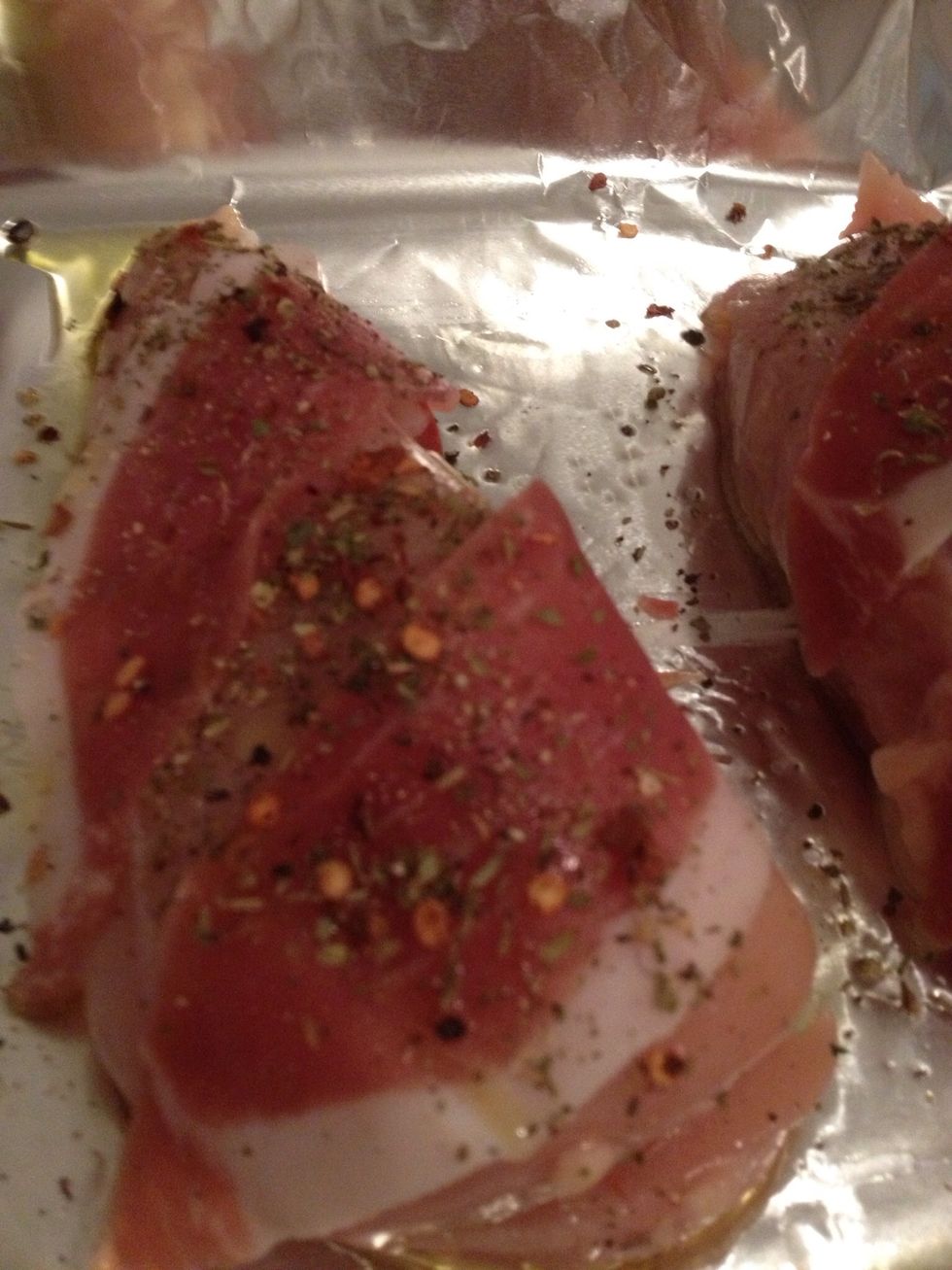 Season with salt, pepper, oregano, and red pepper flakes.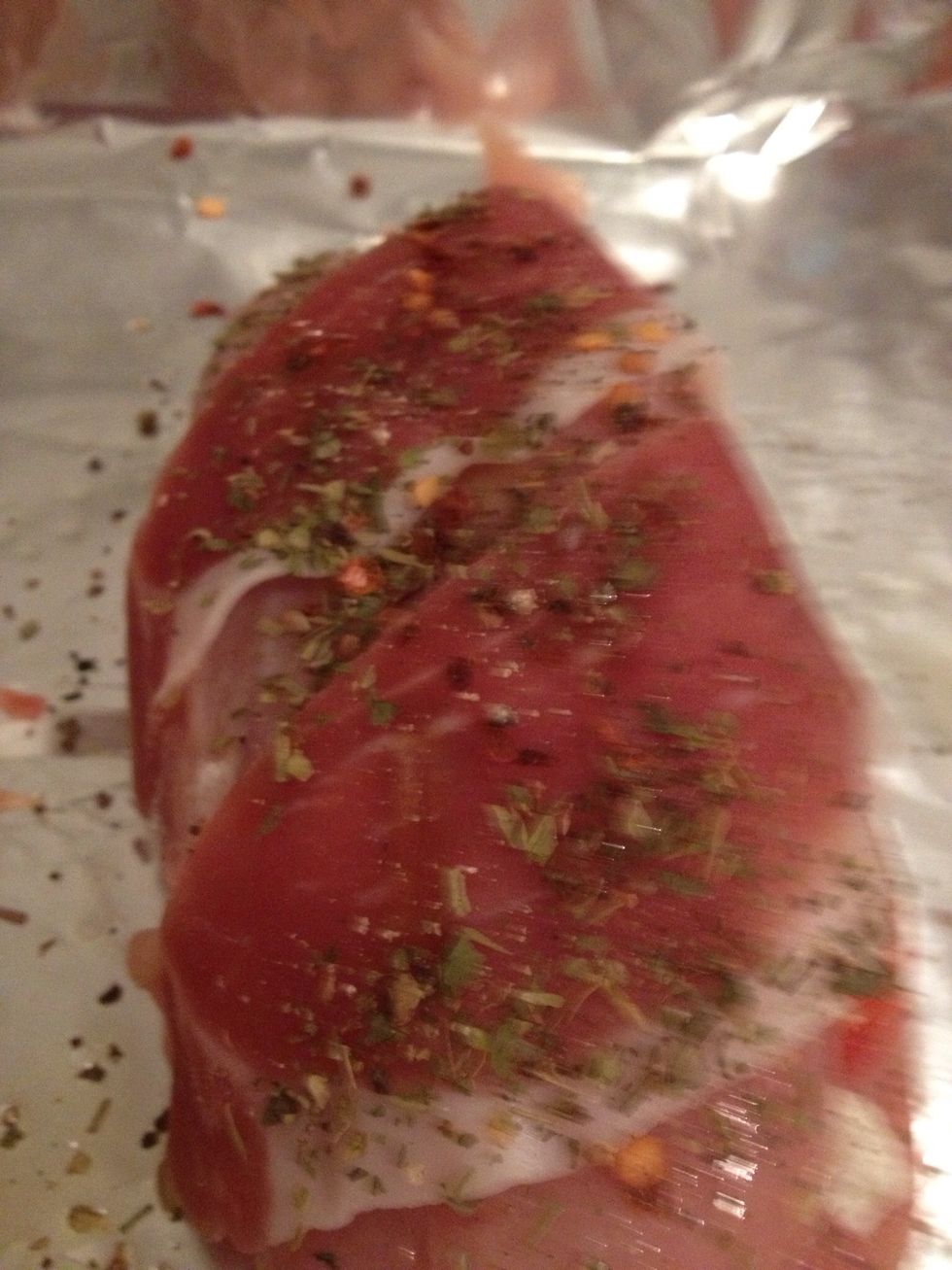 Bake stuffed chicken breast in 325 degree oven for approximately 40 minutes covered in foil. Check for doneness at this point by checking if juices run clear and meat is no longer pink.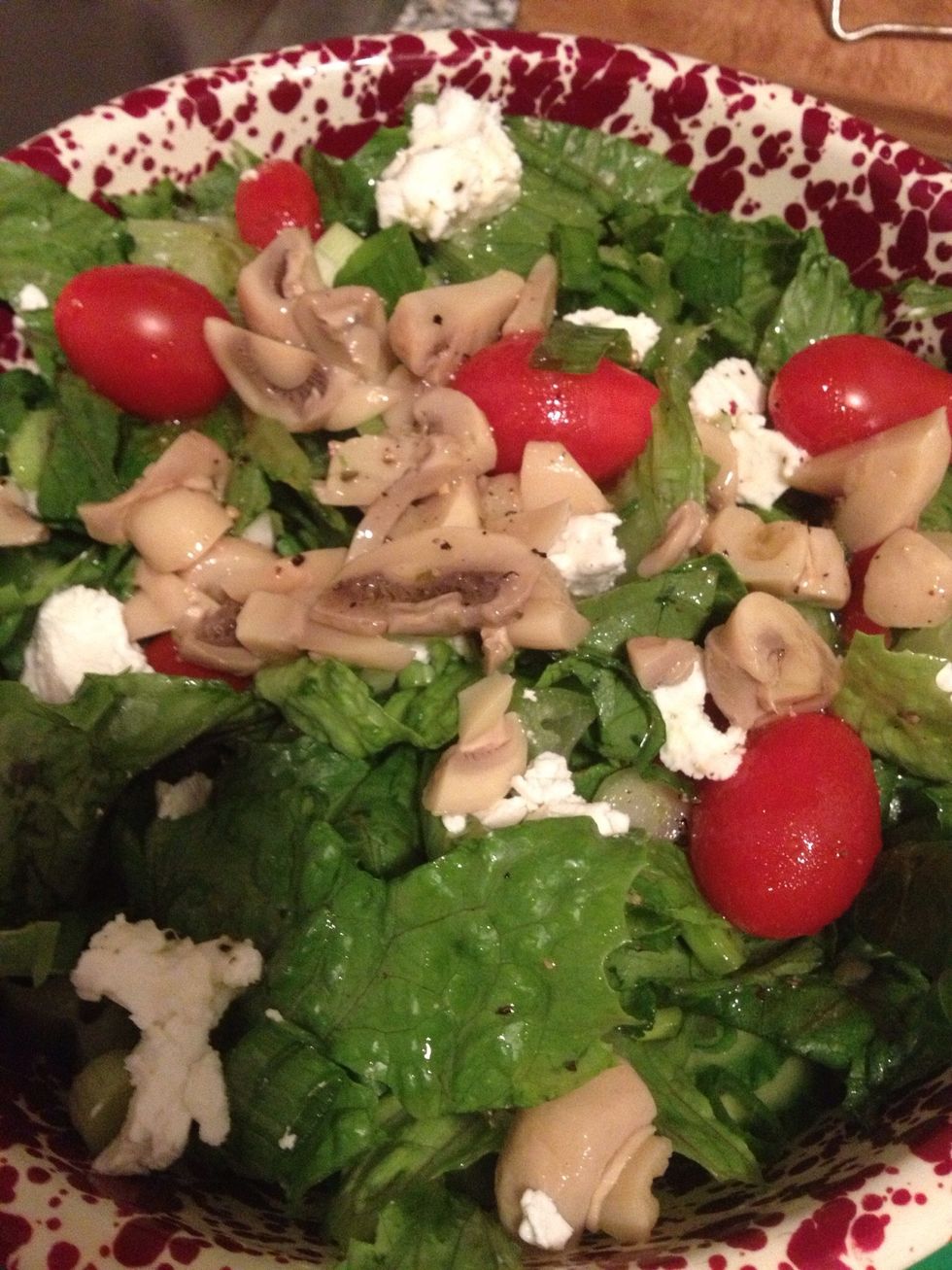 Prepare a salad while the stuffed chicken breast bakes. This salad has romaine lettuce, tomatoes, goat cheese, and pickled mushroom. Season with lemon juice, olive oil, salt and pepper.
All elements of the baked chicken breast should look yummy when done!
Serve with salad or your favorite autumn greens.
2.0 Chicken Breast
4.0Tbsp Goat Cheese
2.0 Scallion
10.0 Cherry tomato, halved
4.0 Prosciutto slices
1.0Tbsp Olive oil
Salt & pepper, to taste
1.0pch Red Pepper Flakes
1.0pch Dried Oregano