How to make stuffed cabbage rolls
Hey!!! Finally my FIRST guide since becoming a member! I love this recipe and it's my first time preparing it myself!! Hope y'all enjoy!
24
Preheat your oven to 350 degrees.
Pray you have all your ingredients and gather them!
Start to boil a large pot of fresh water while your gather your onion, garlic and olive oil. Also, be sure to have a small pot of water boiling too for your brown rice.
As you heat your olive oil in a large saucepan, prepare/slice your onion and garlic and add to the saucepan. *Remember to keep some garlic and onion for the meat mixture*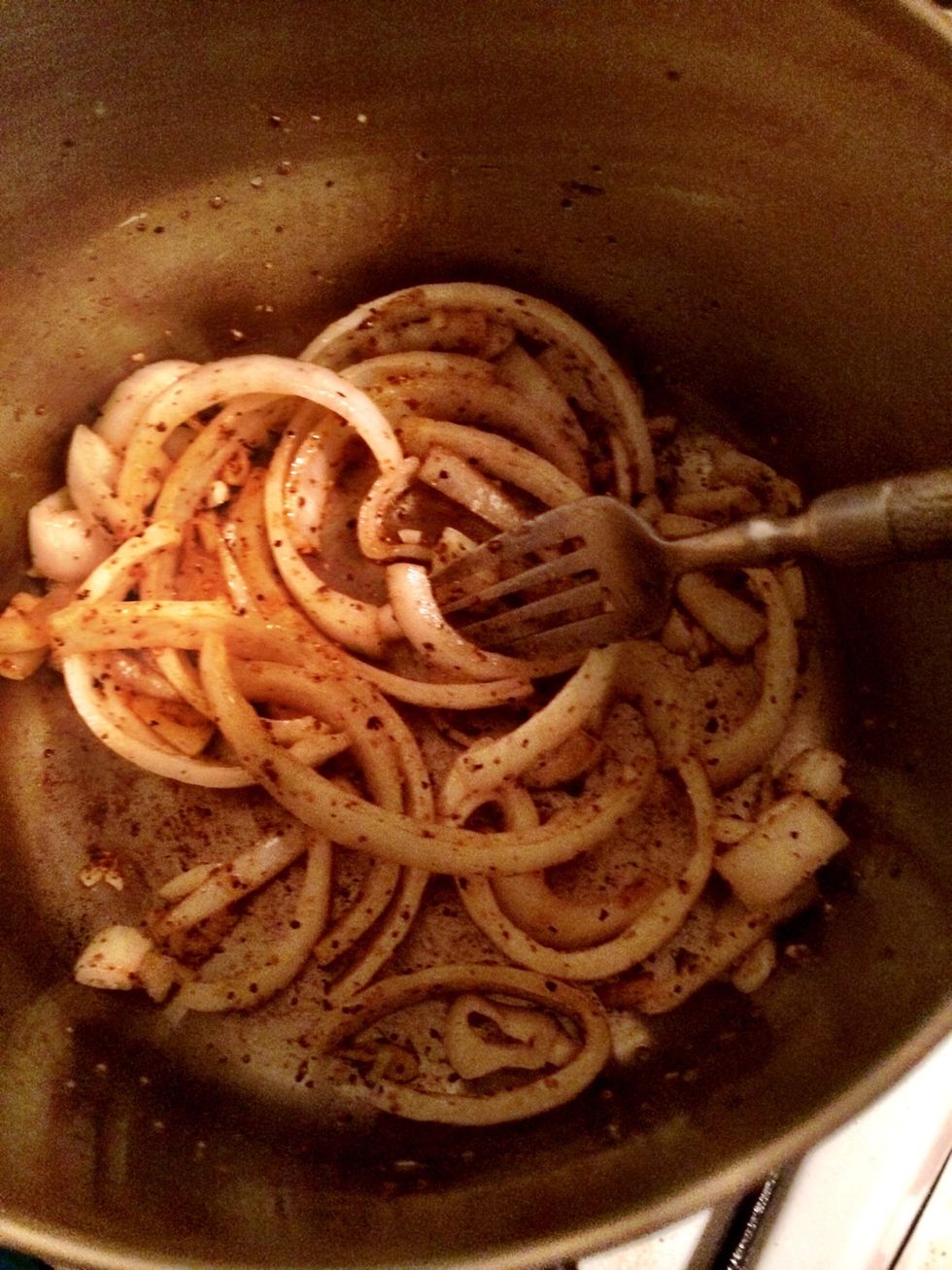 Cook the mixture on medium-low heat for about 8 minutes (allow the onions to become translucent).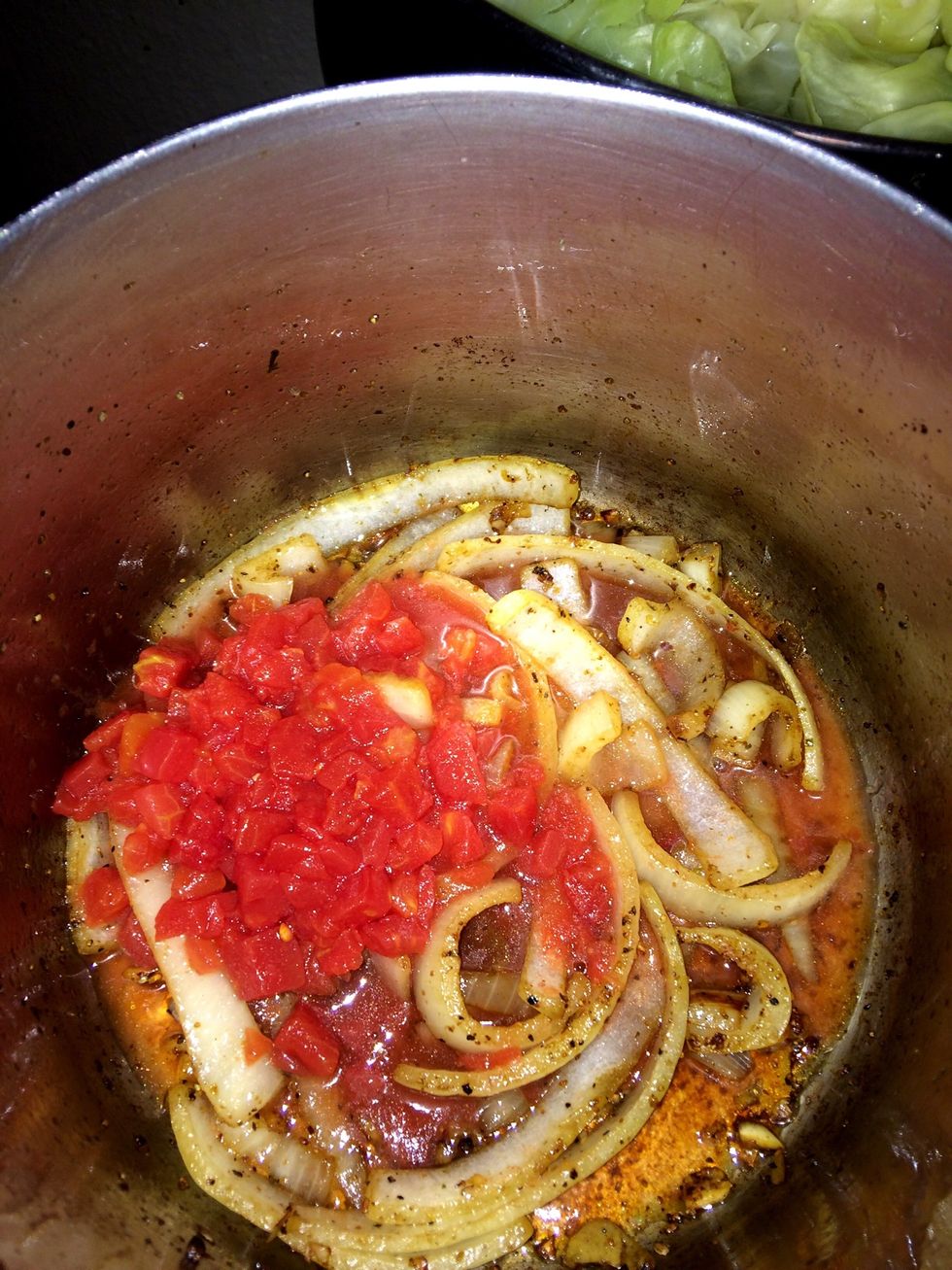 Add tomatoes, salt and pepper to the sautéed onion and garlic. And bring to a boil then lower the heat to simmer for 30 minutes. Stir occasionally and set aside.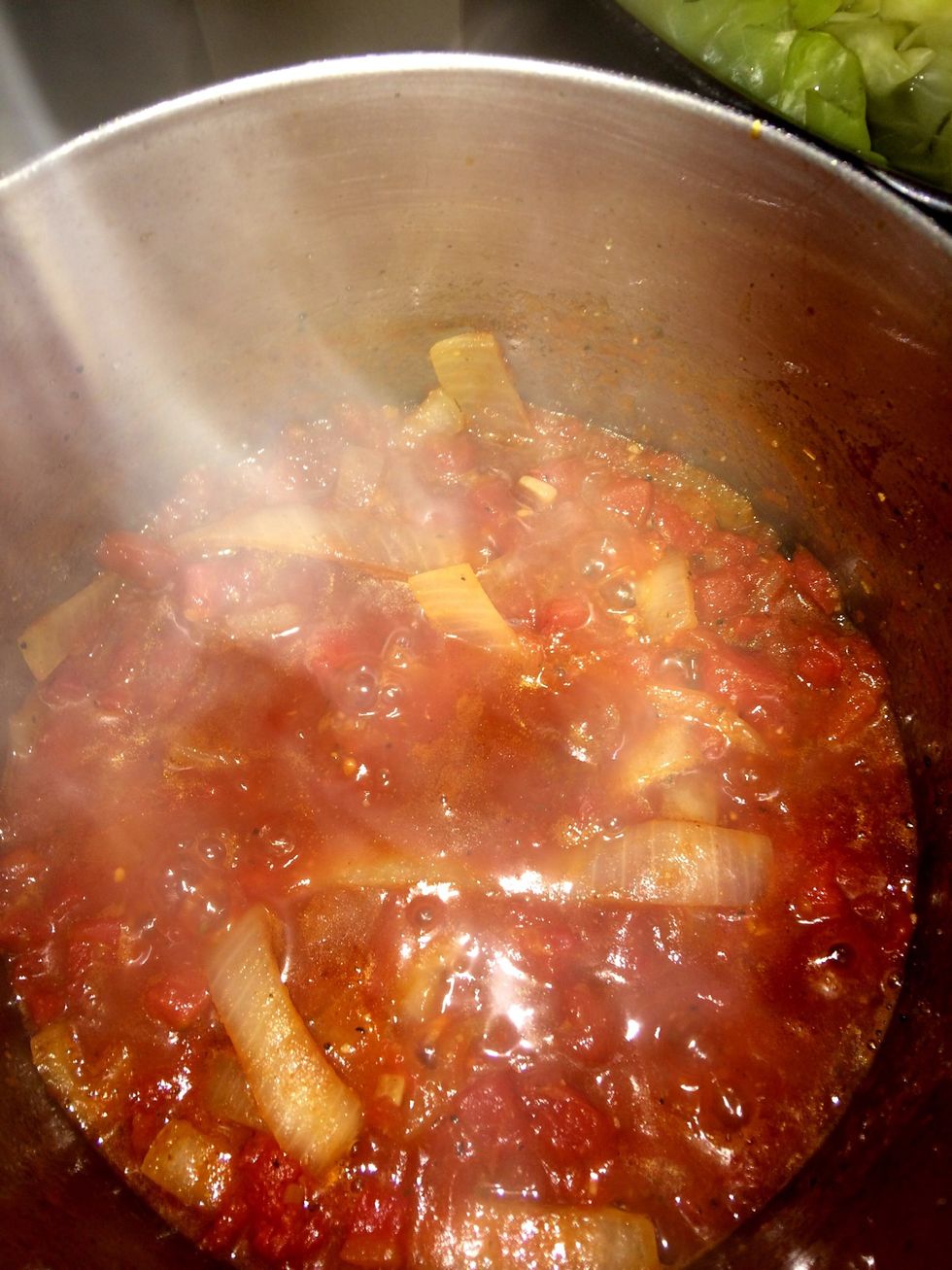 Simmah!! Simmaaaah!!
Remove the core of the cabbage as displayed here before immersing the entire head into the pot of boiling water.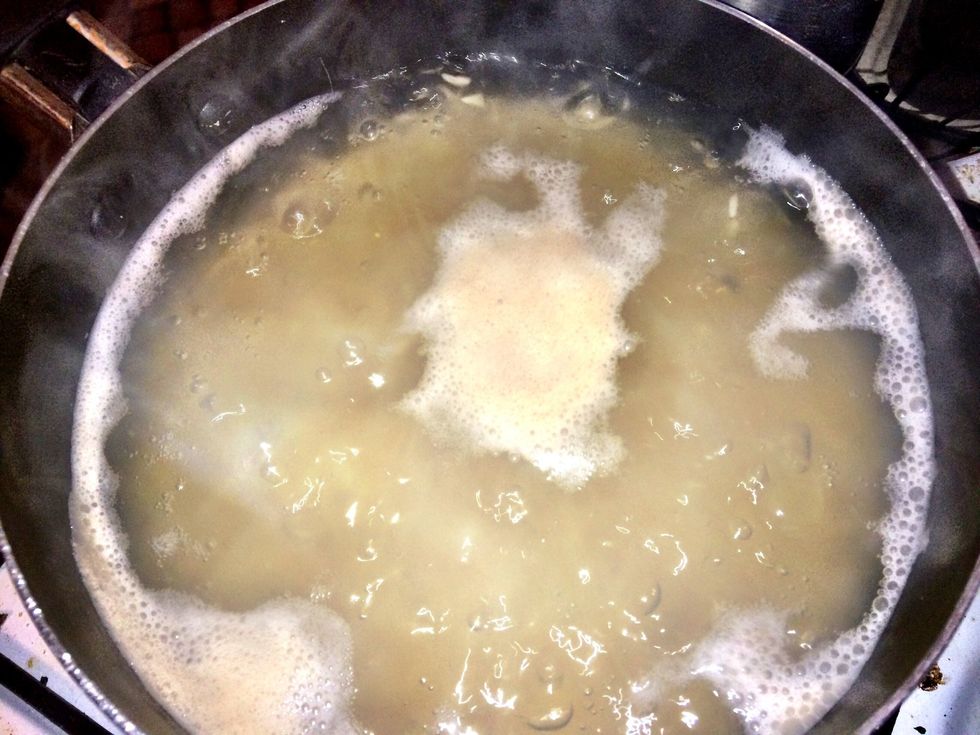 This is a good time to check your rice and then back to the cabbage to start removing the cabbage leaves...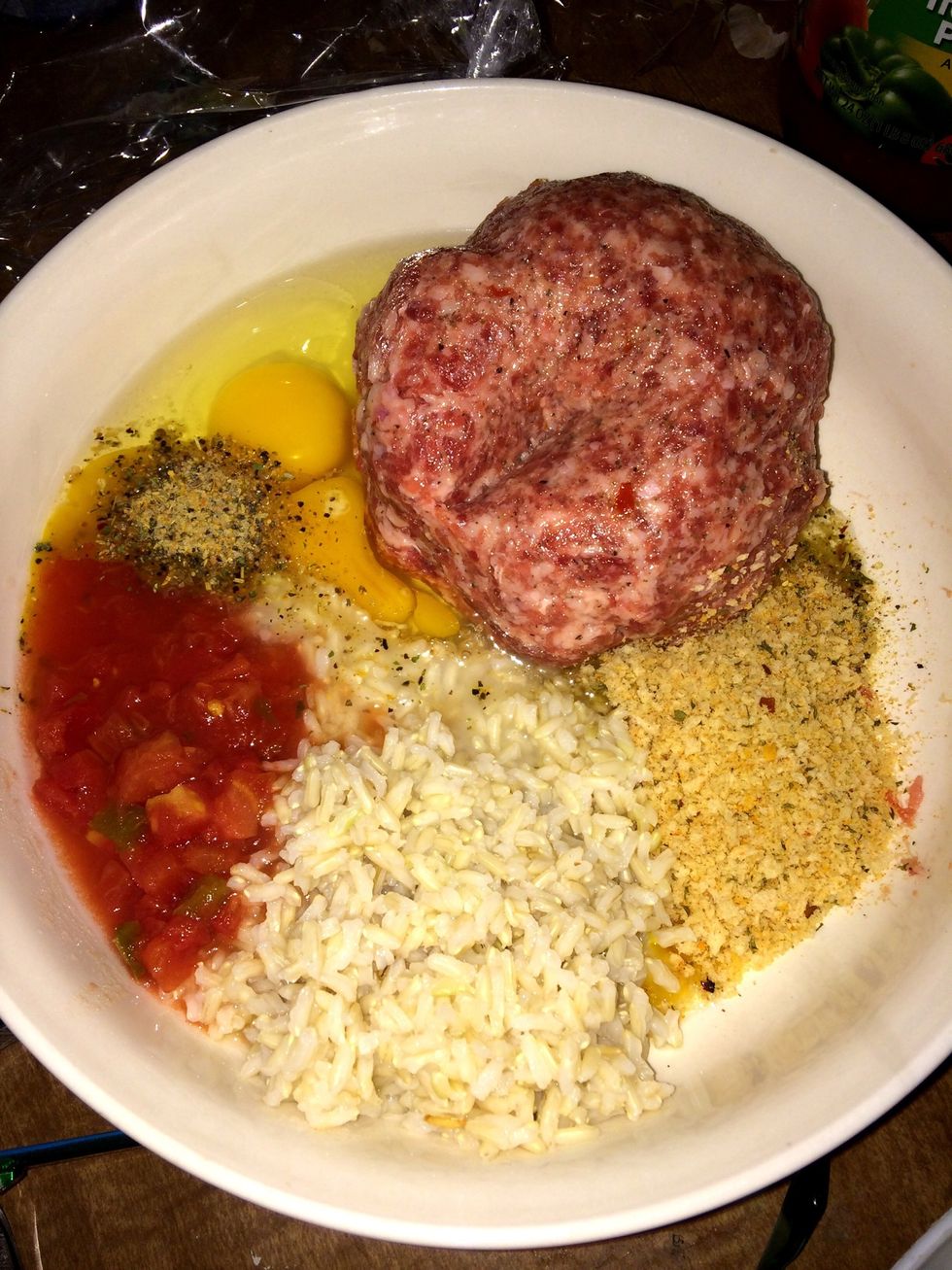 Now for the filling!! In a large bowl, combine the mild sausage, eggs, Panko breadcrumbs, brown rice, salt and pepper. Add 1 cup of the sauce to the meat mixture and mix lightly with a fork.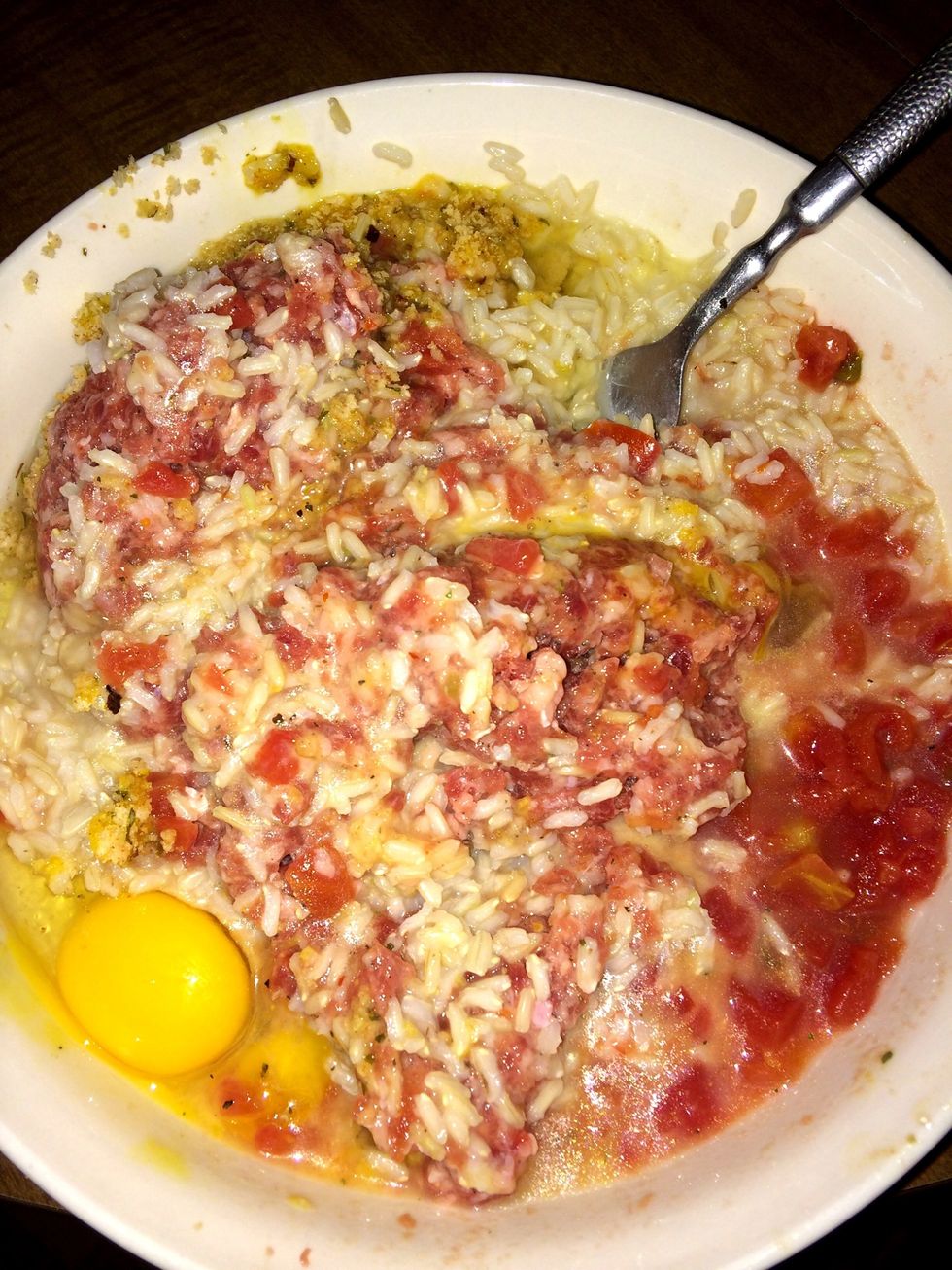 Looks like the morning after a night of heavy drinking BUT keep working that fork and it will all come together!!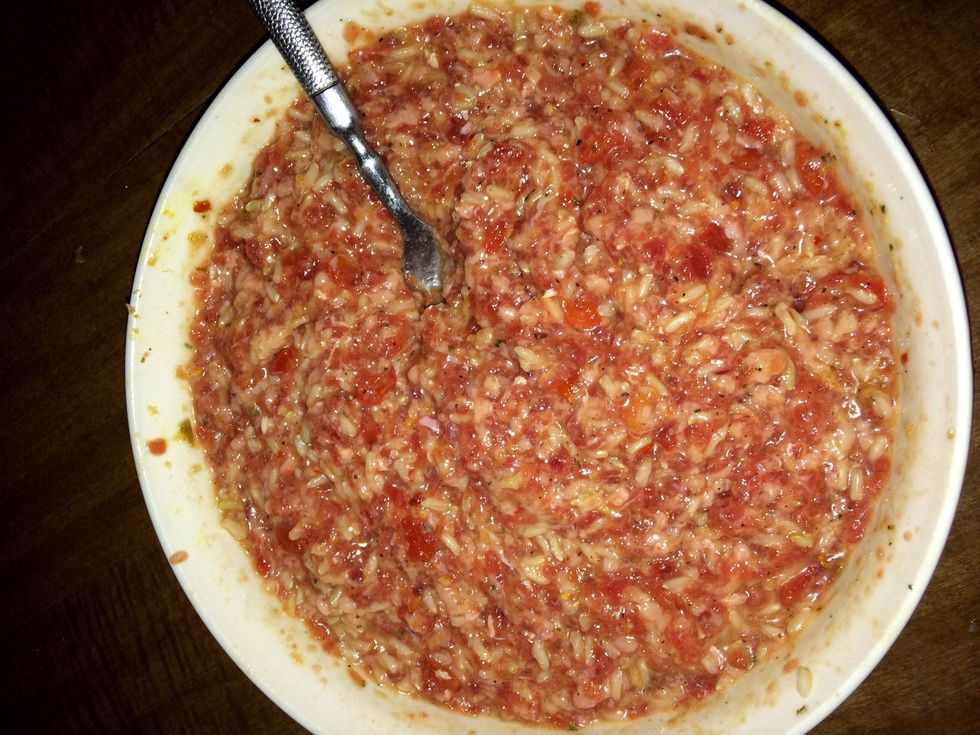 Boom! Like so...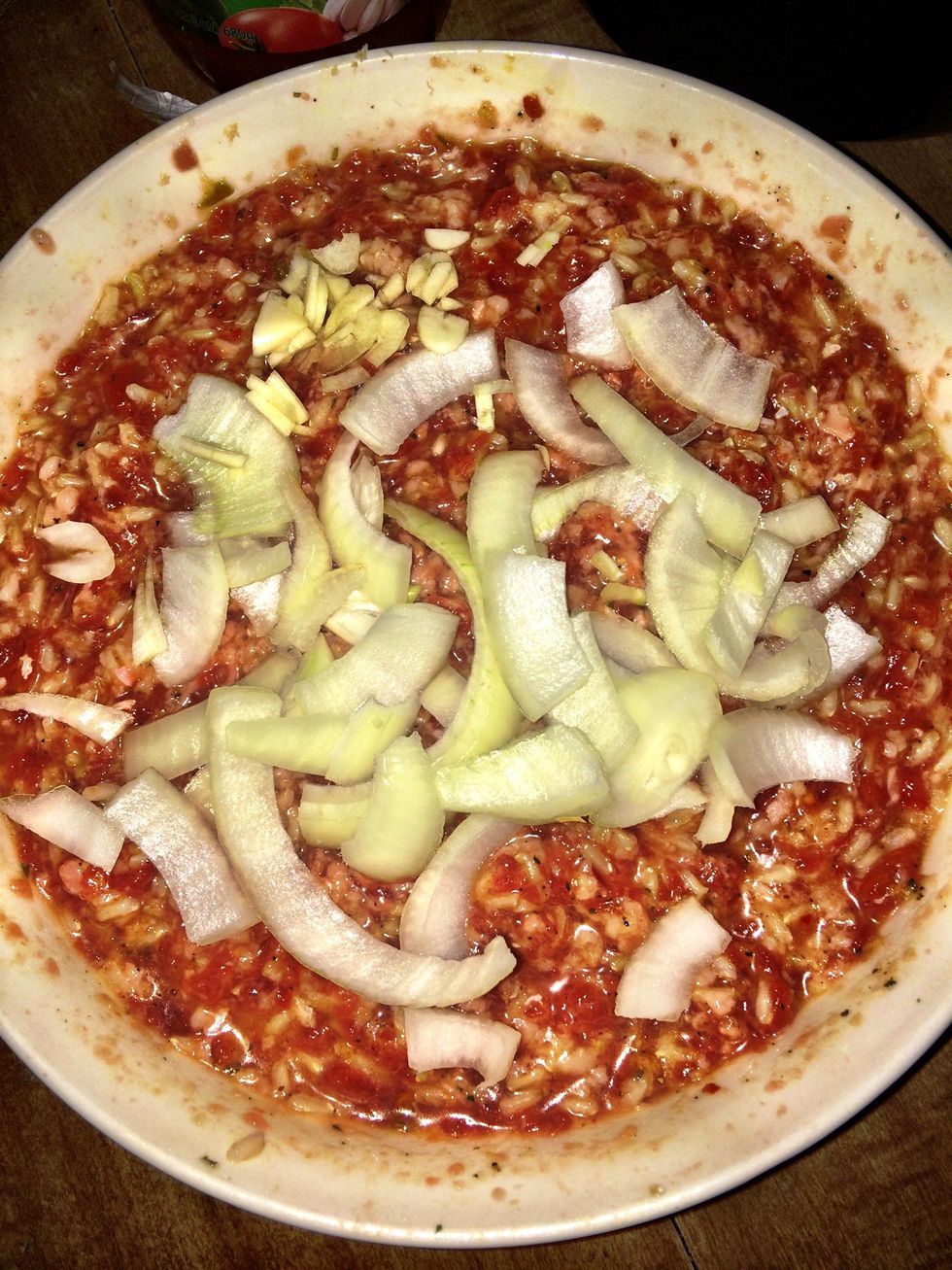 Add your garlic and onion and mix well.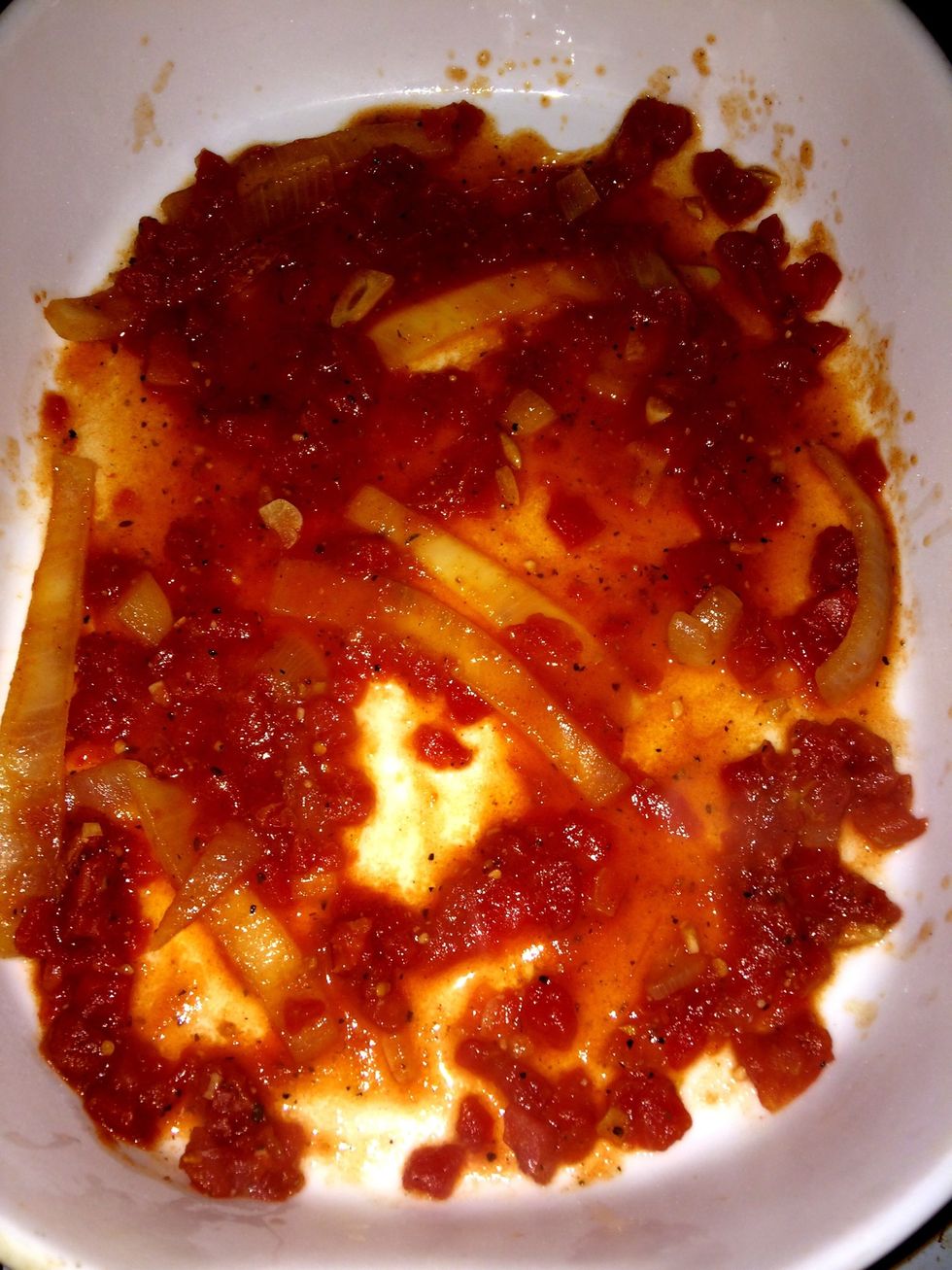 Now to assemble your casserole dish! Start by adding 1 cup of the sauce to the dish.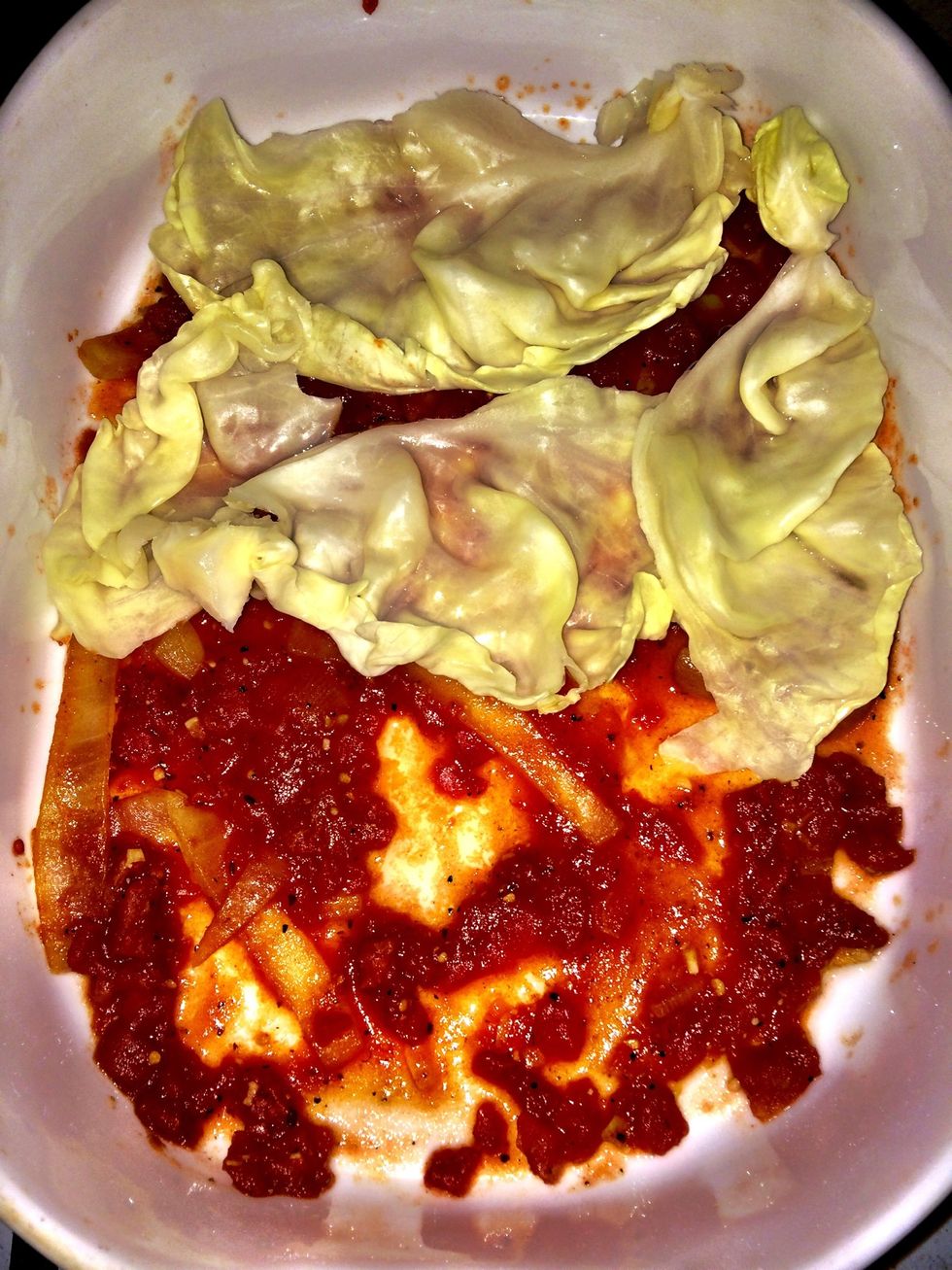 Remove the lighter-colored leaves of the cabbage and layer over the sauce.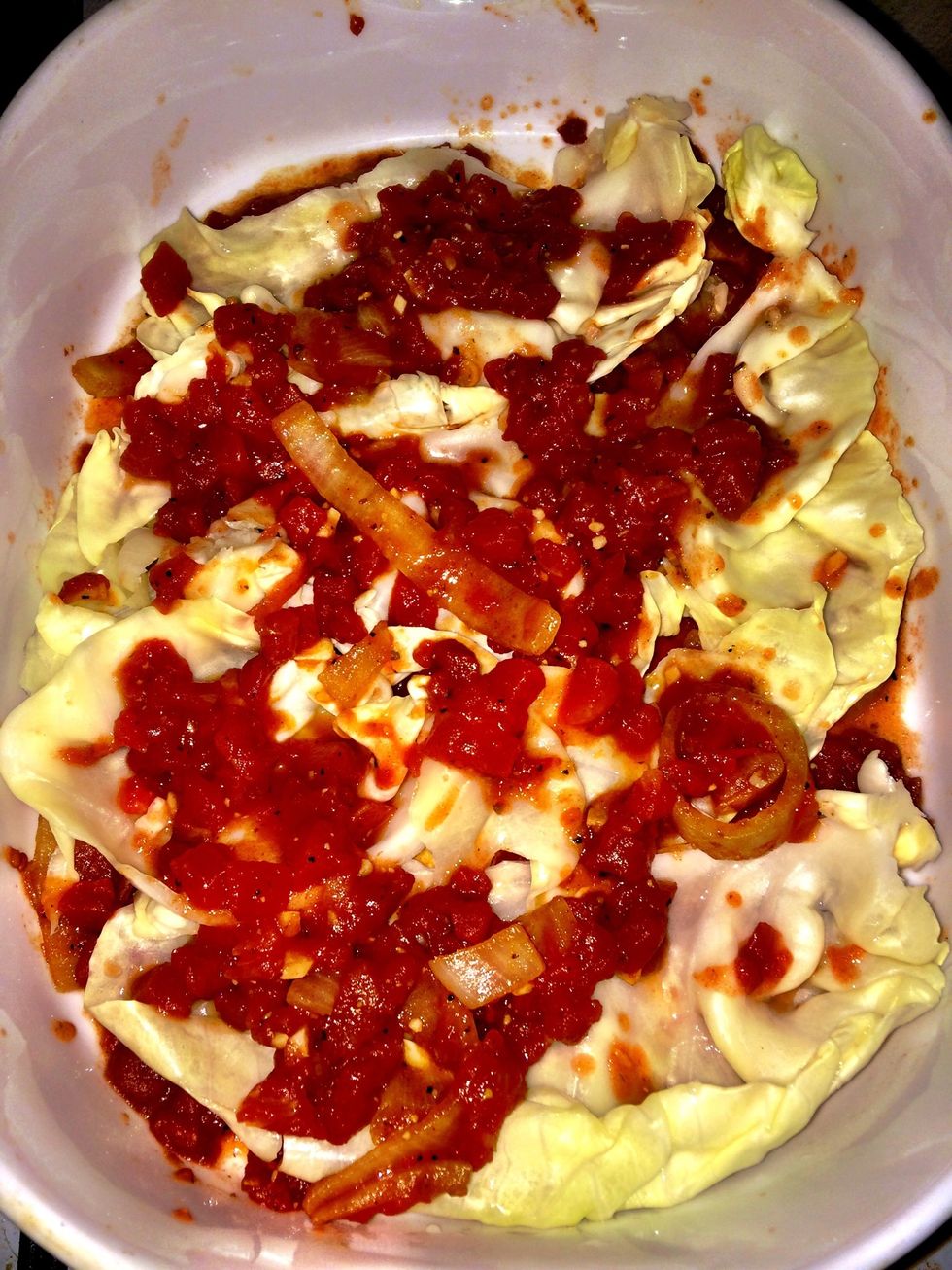 Then add another saucy layer!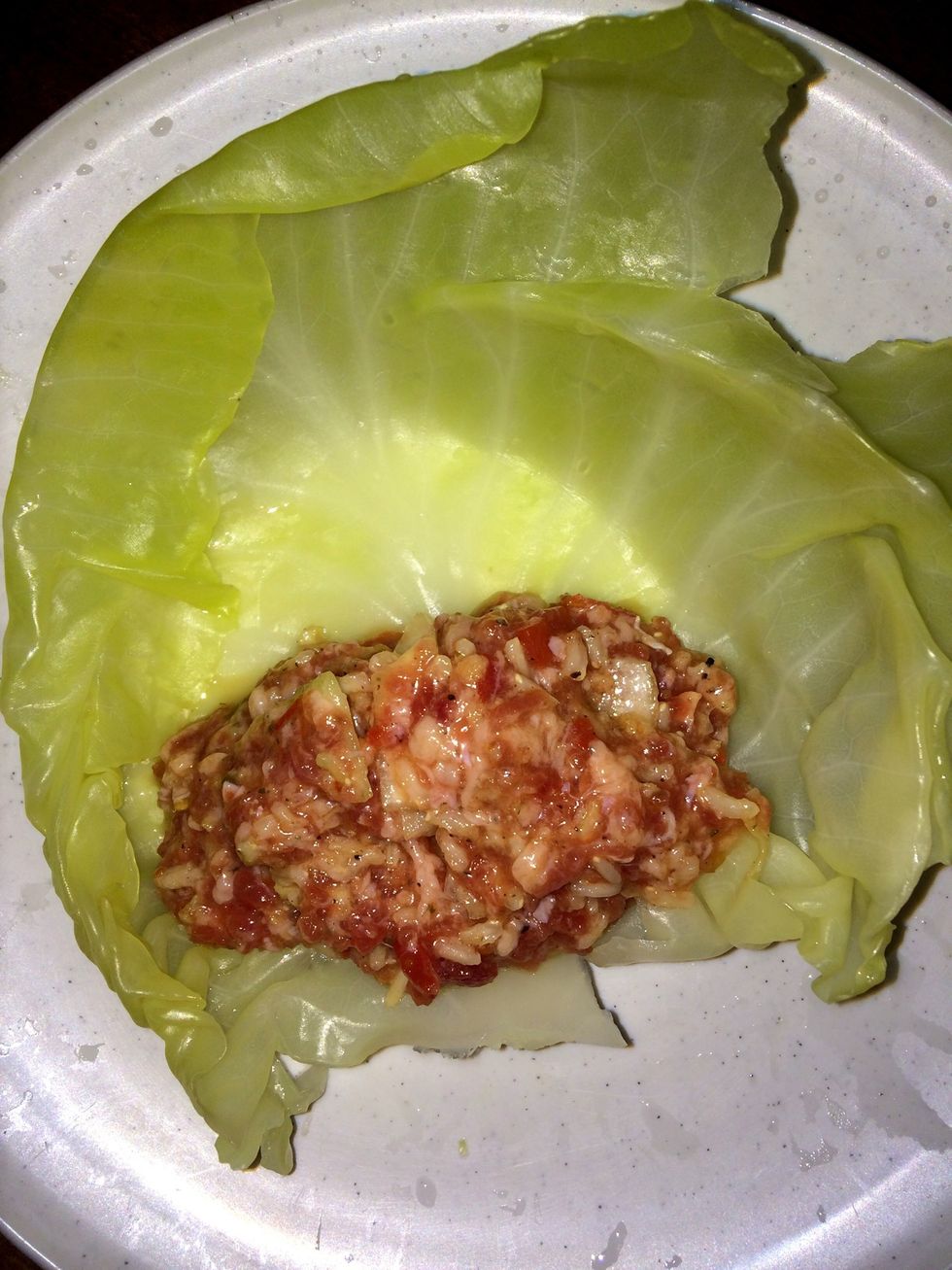 Place 1/2 cup of filling in an oval shape near the rib edge of each leaf and roll up toward the outer edge, tucking the sides in as you roll.
Complete roll.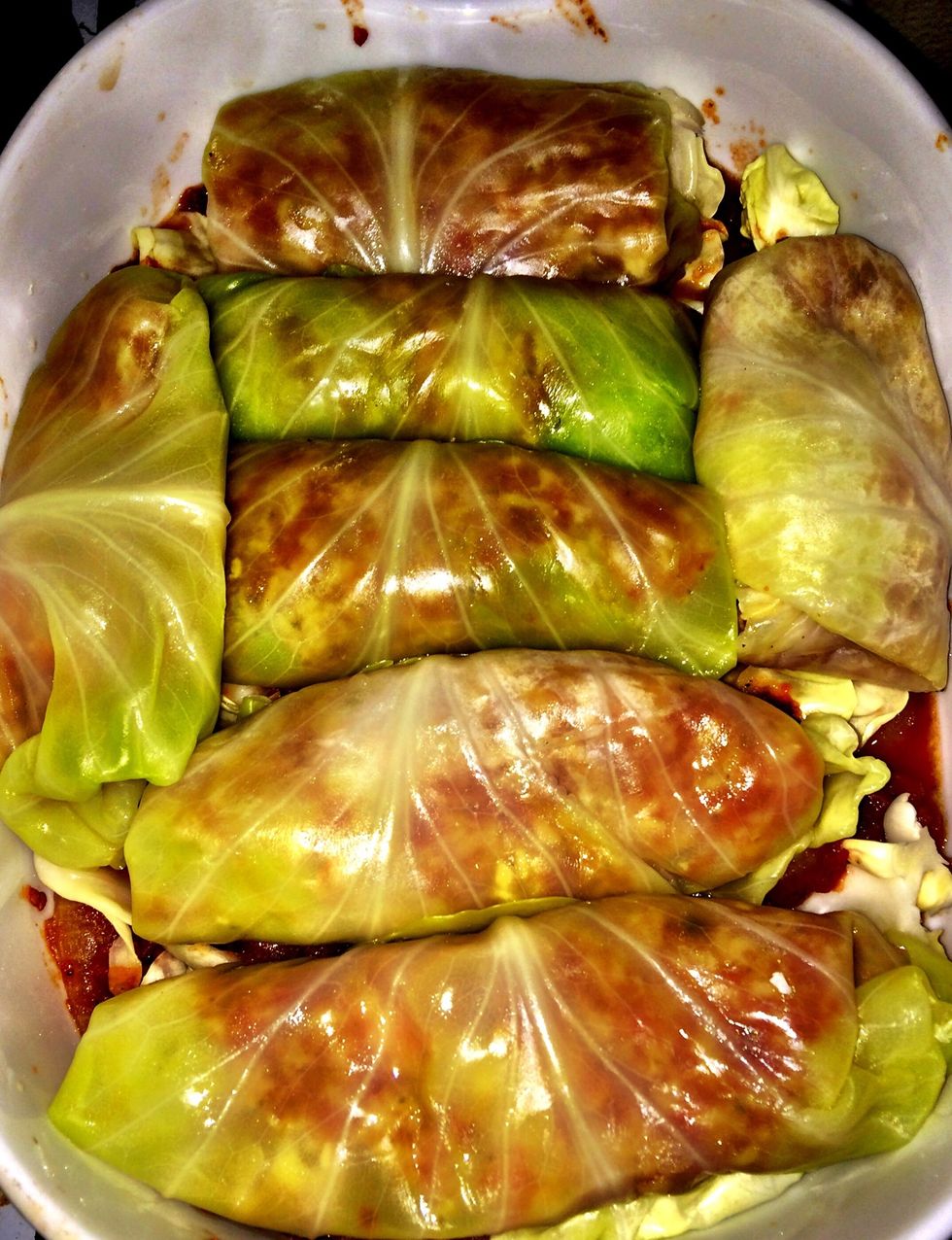 Place the cabbage rolls seam sides down, over the sauce. Add more sauce and more cabbage rolls. Pour the remaining sauce over the cabbage rolls.
Cover the dish tightly with the lid or aluminum foil and bake for 1 hour or until the meat is cooked and the rice is tender. Serve hot!!!!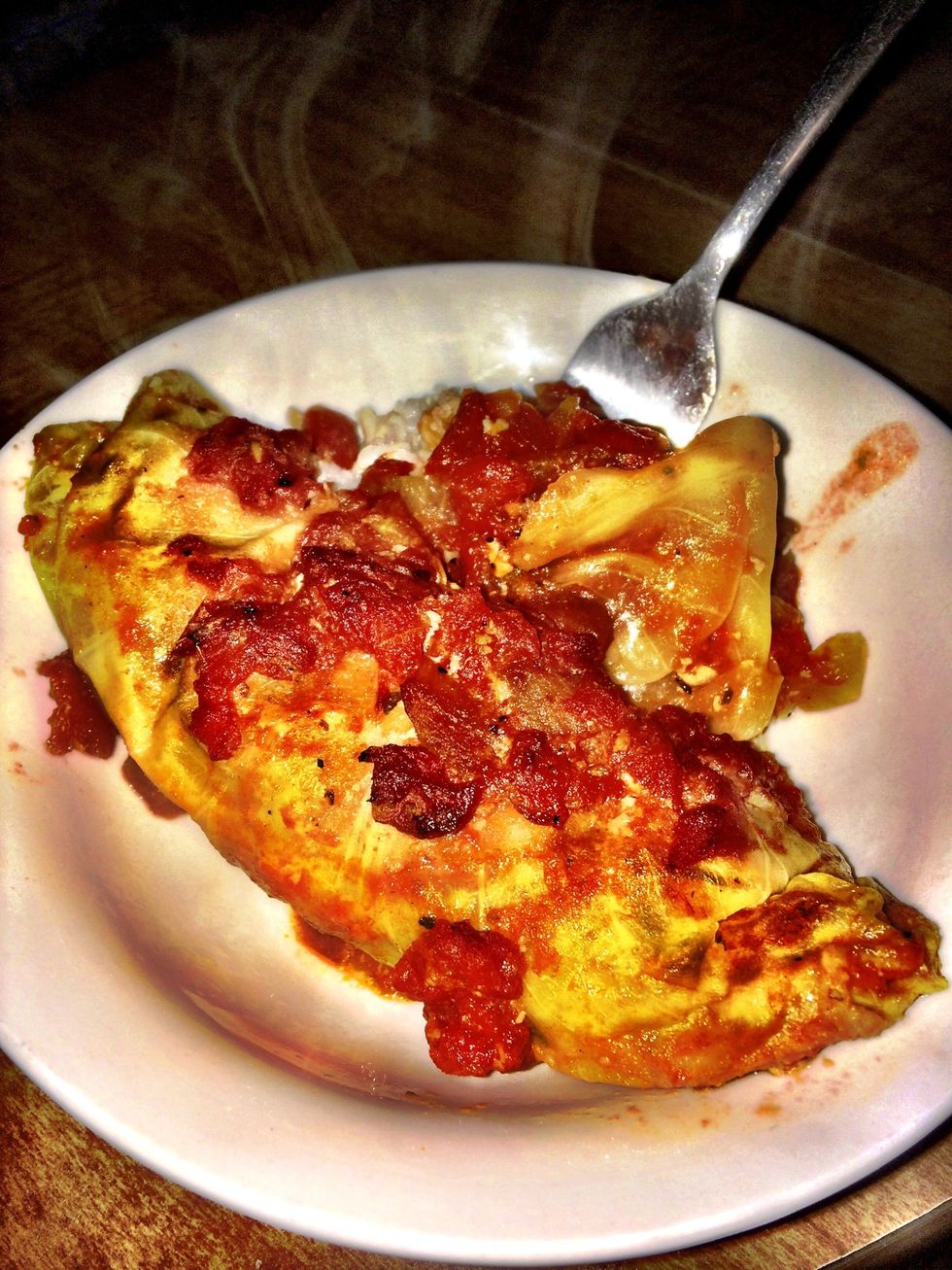 Piping hot!! *look at that steam*
And there ya go!! Thanks for your time and enjoy your Stuffed Cabbage Rolls!
1.0 Lrg. head of Savoy/Green Cabbage
3.0 Eggs (beaten)
1.0 Vidalia/Sweet Onion
1.0lb Fresh Mild Sausage
1/2c Panko Breadcrumbs
1/2c Cooked Brown Rice
3.0tsp Kosher Salt
2.0tsp Fresh Ground Black Pepper
1.0 28 oz. Can of diced tomatoes with Juices
1.0 10 oz. Can of diced tomatoes with green chiles
3.0 Cloves of Fresh Garlic (sliced)
3.0Tbsp Olive Oil (Or Olive Oil Spray)