How to make stuffed cabbage rolls
Yum! This recipe reminds me of my grandmother's house. :)
1002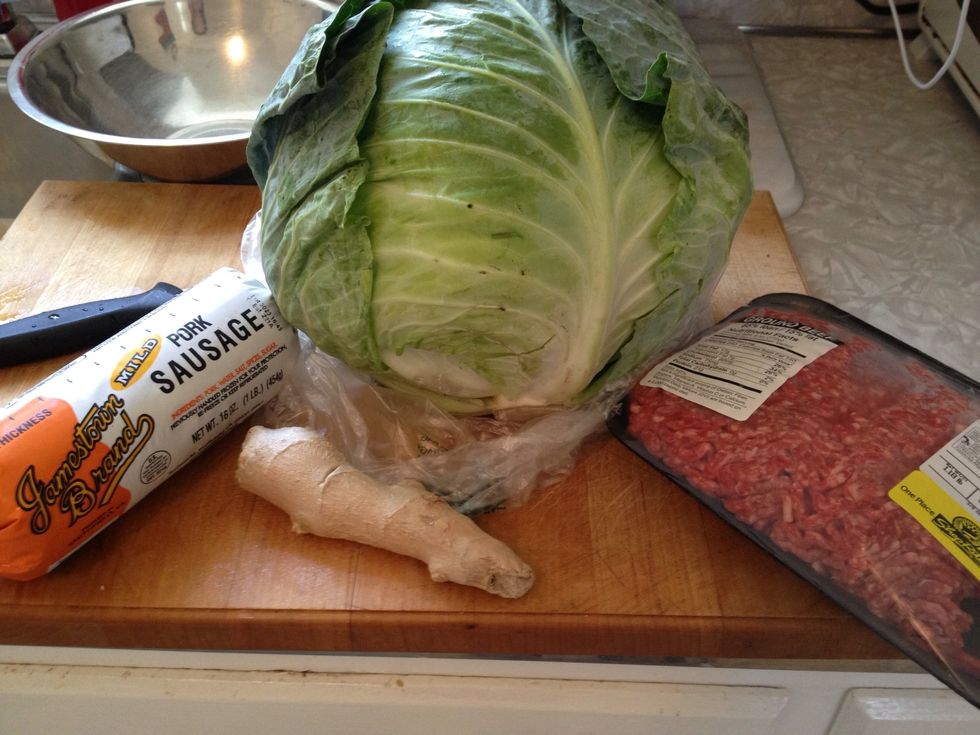 Here are some ingredients to start, you should get everything you think your going to need out and ready.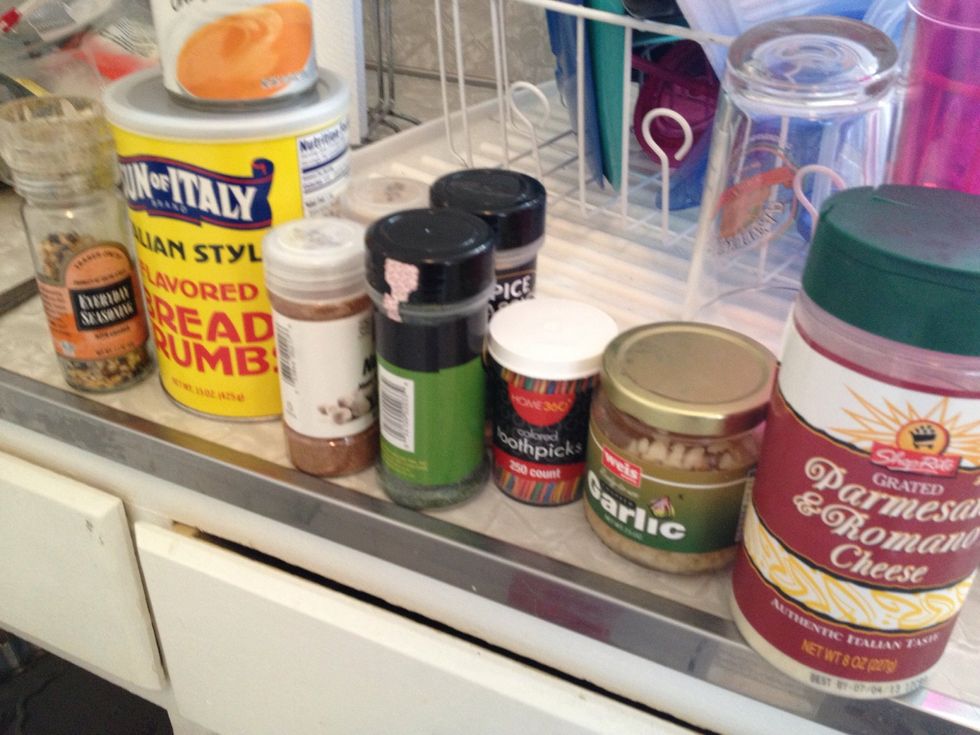 More Ingredients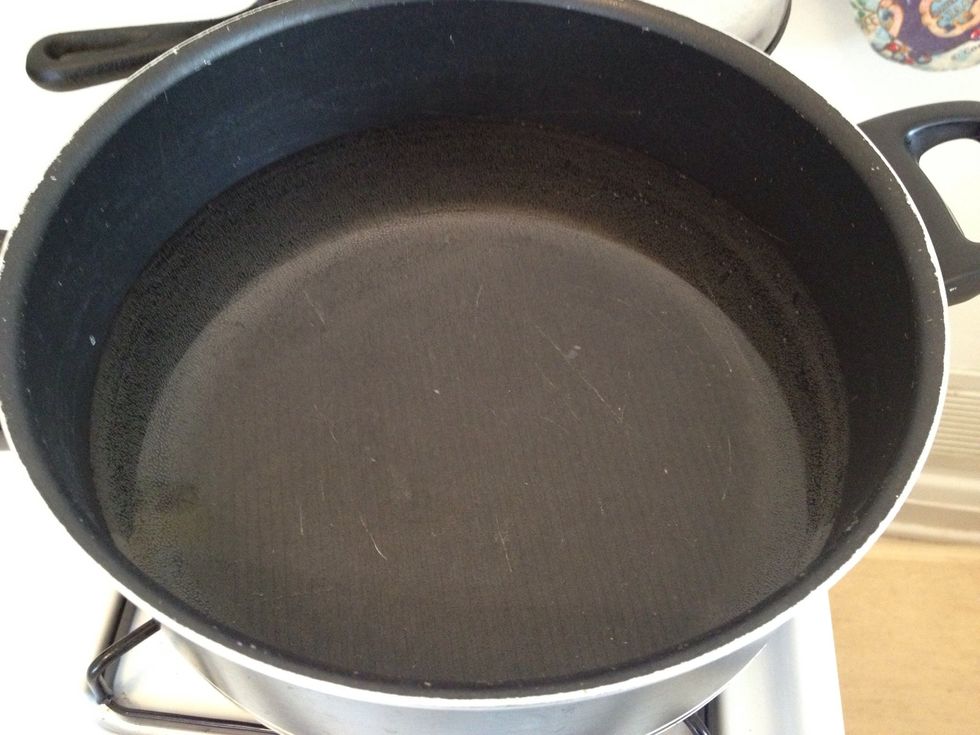 Get your pan ready to boil the cabbage leaves. Using a large pot, add water half way.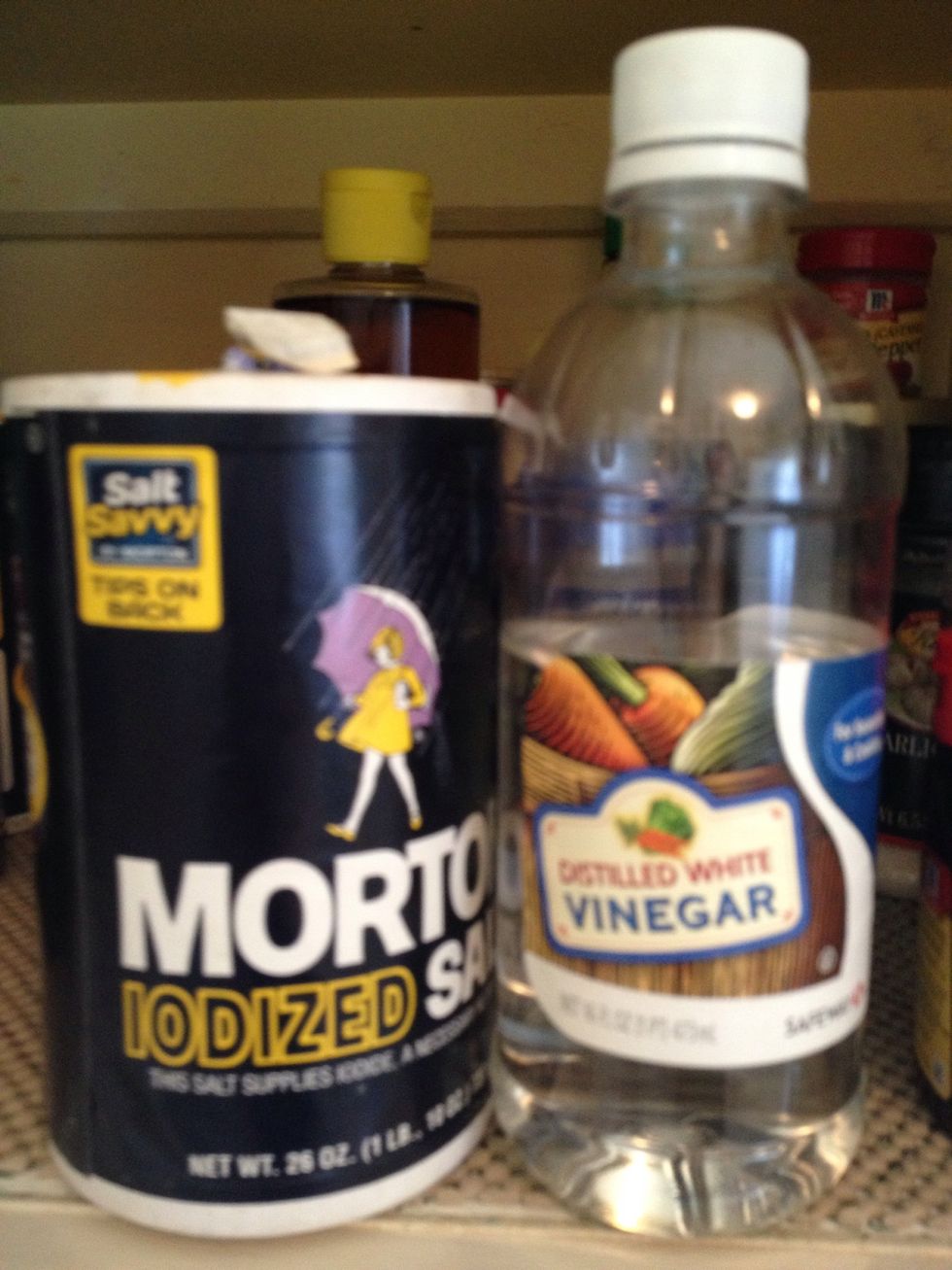 Add salt and vinegar to the water in the pan.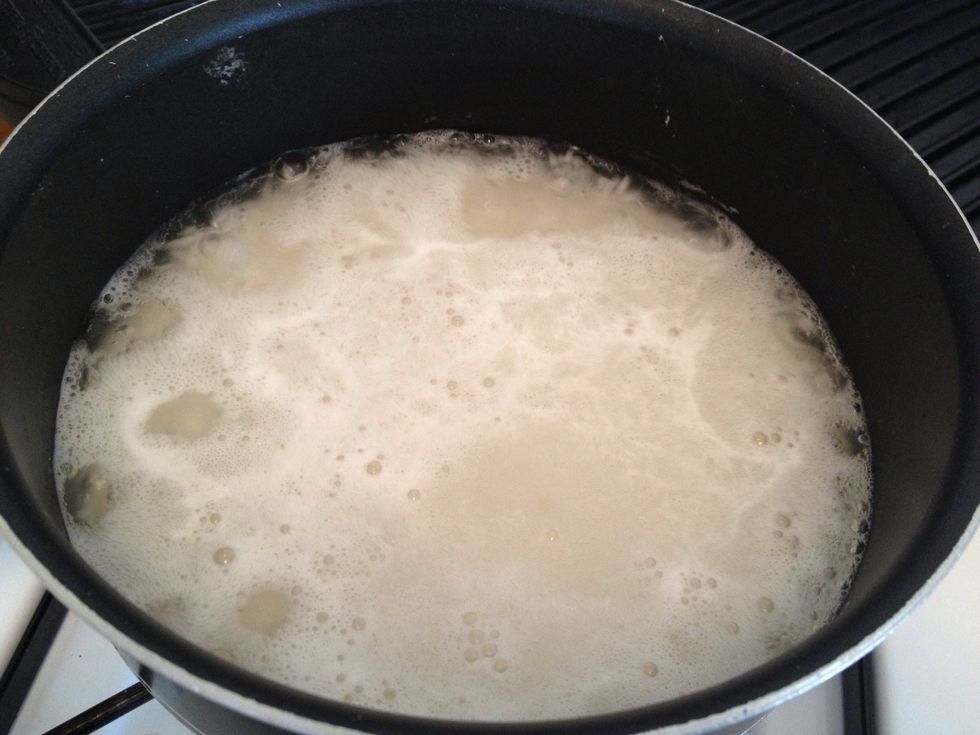 Rinse the rice through water until the water runs clear. For each cup of rice add a cup of water, boil rice until its almost tender, about 80% done.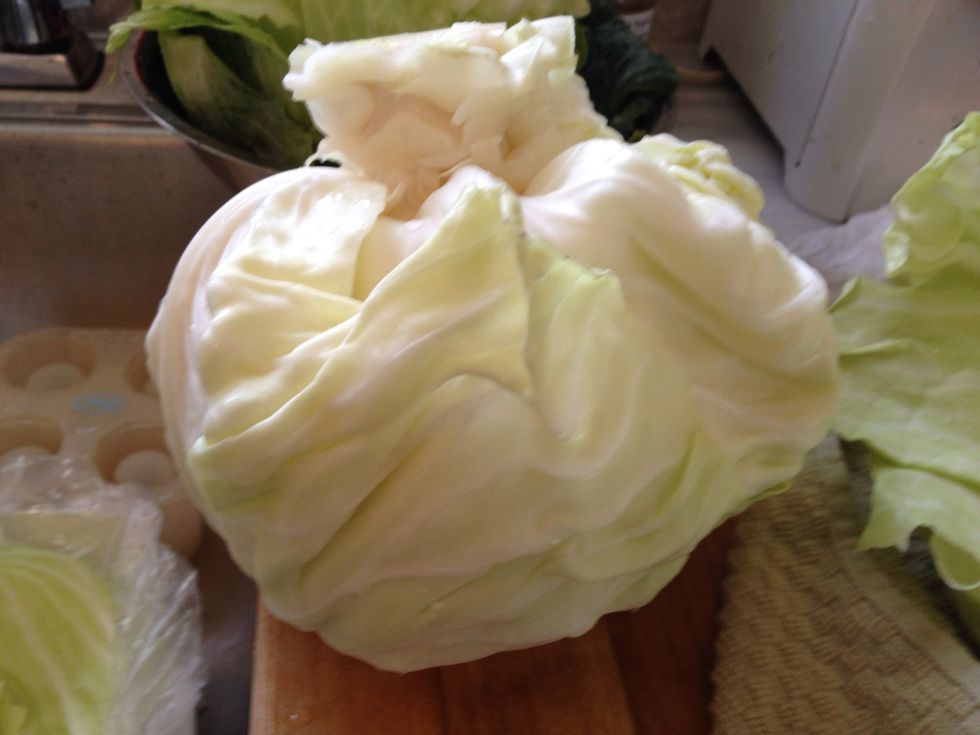 Peel the leaves of the cabbage back trying to keep them whole. I cut the core out making it easier to peel back the leaves.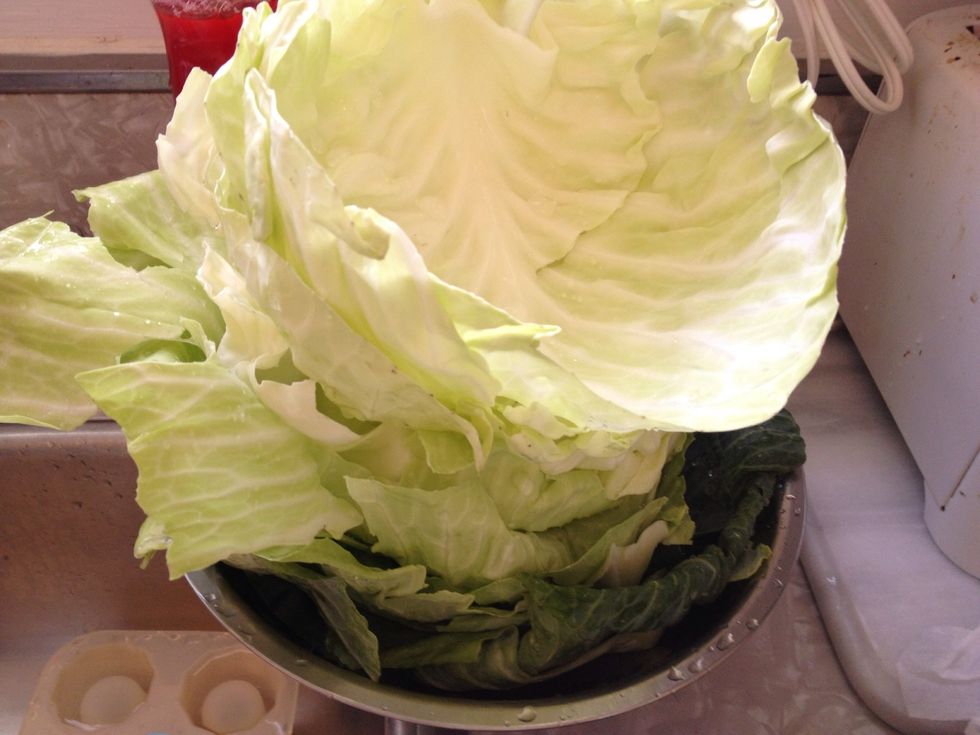 Rinse cabbage leaves well using cold water.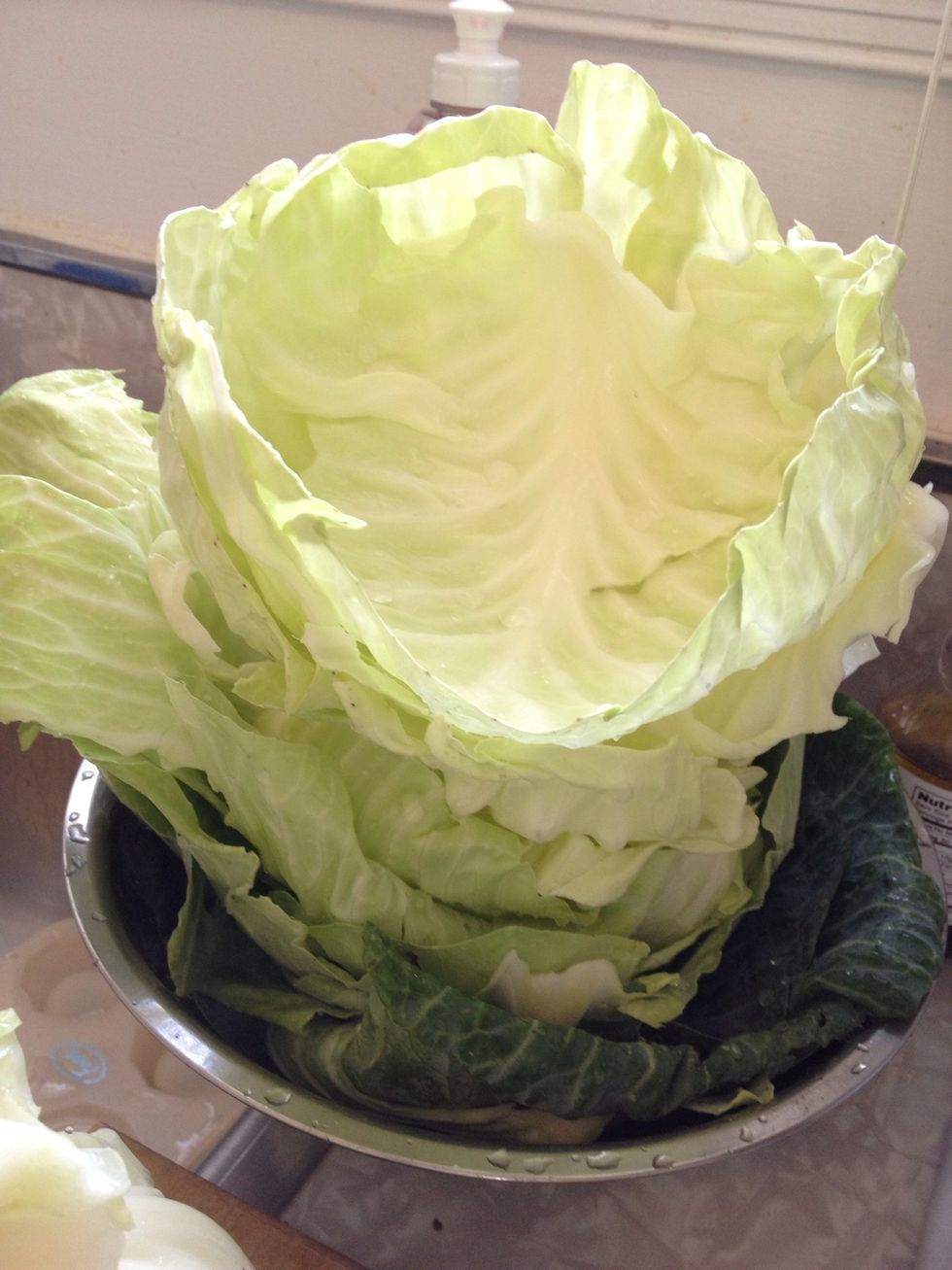 Rinsed! Before boiling cut out the veins.
Once your water is boiling add cabbage leaves and cover.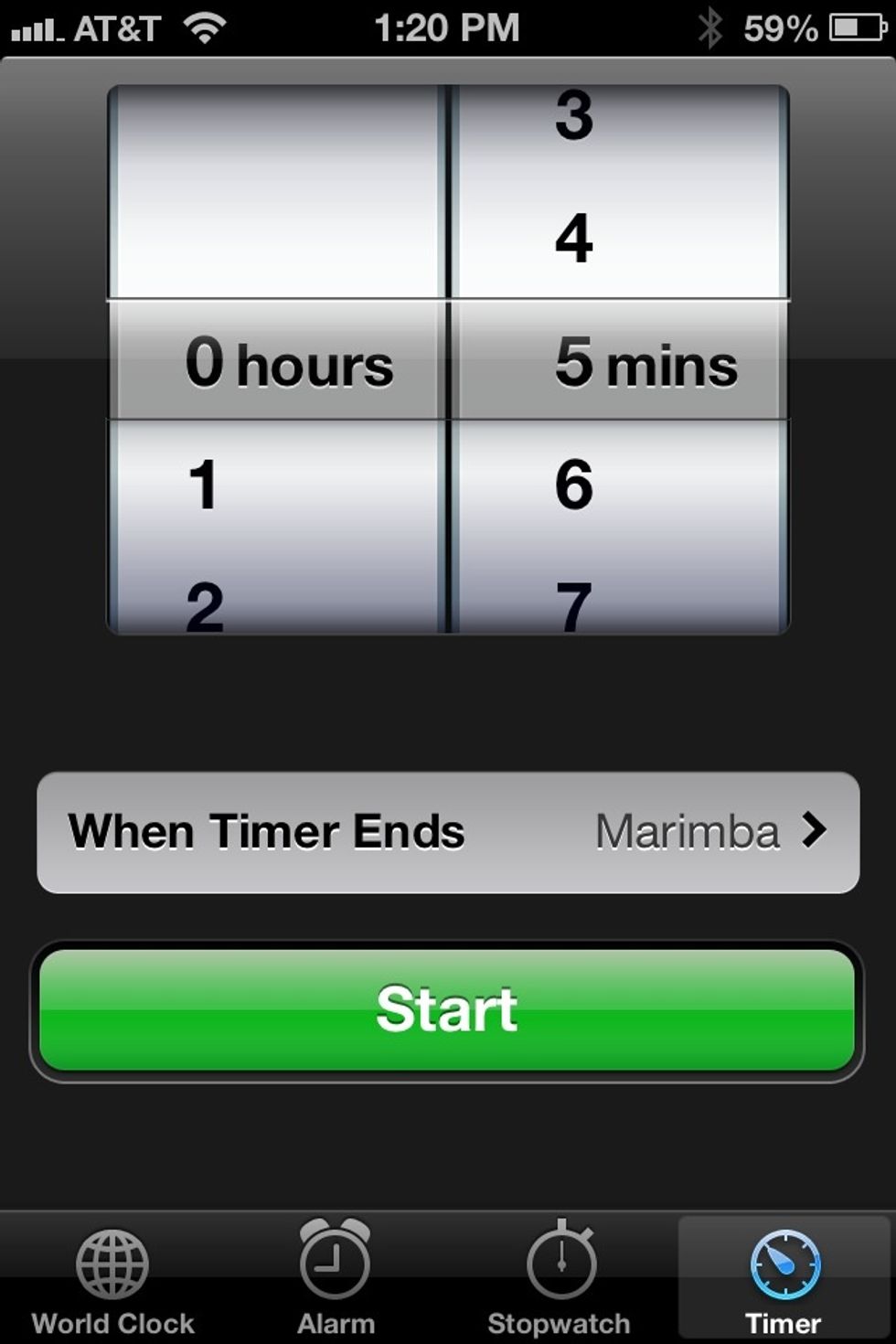 Let them boil about 5 minutes.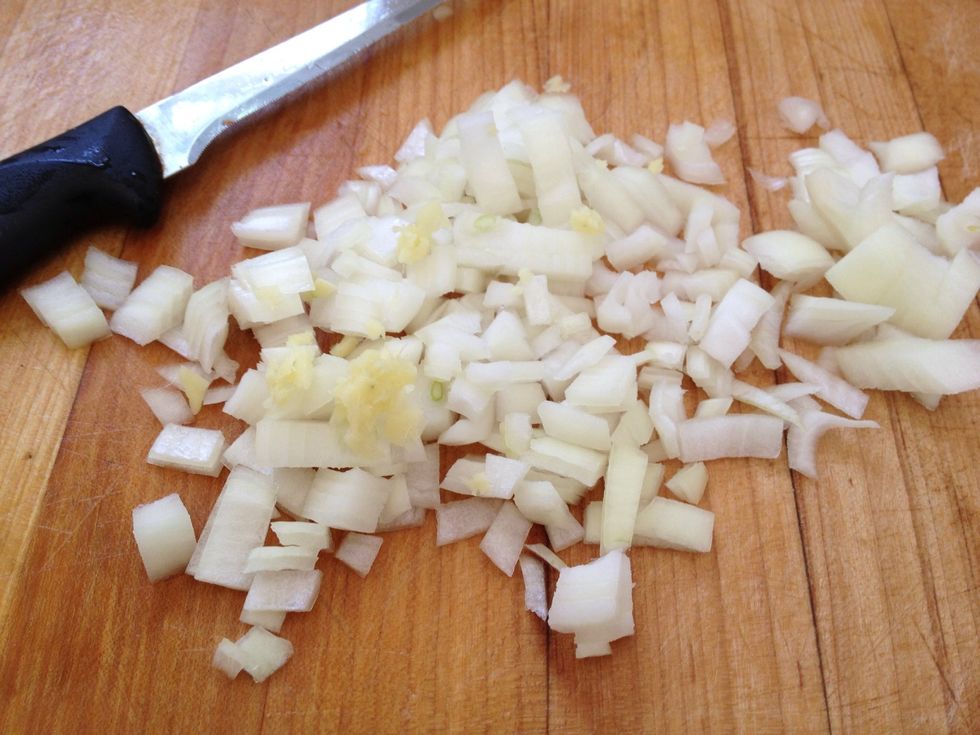 While the cabbage is boiling cut up your onion and ginger.
Drain the cabbage, and let it cool off, making it easier to handle.
Mix both beef and pork together, then add spices.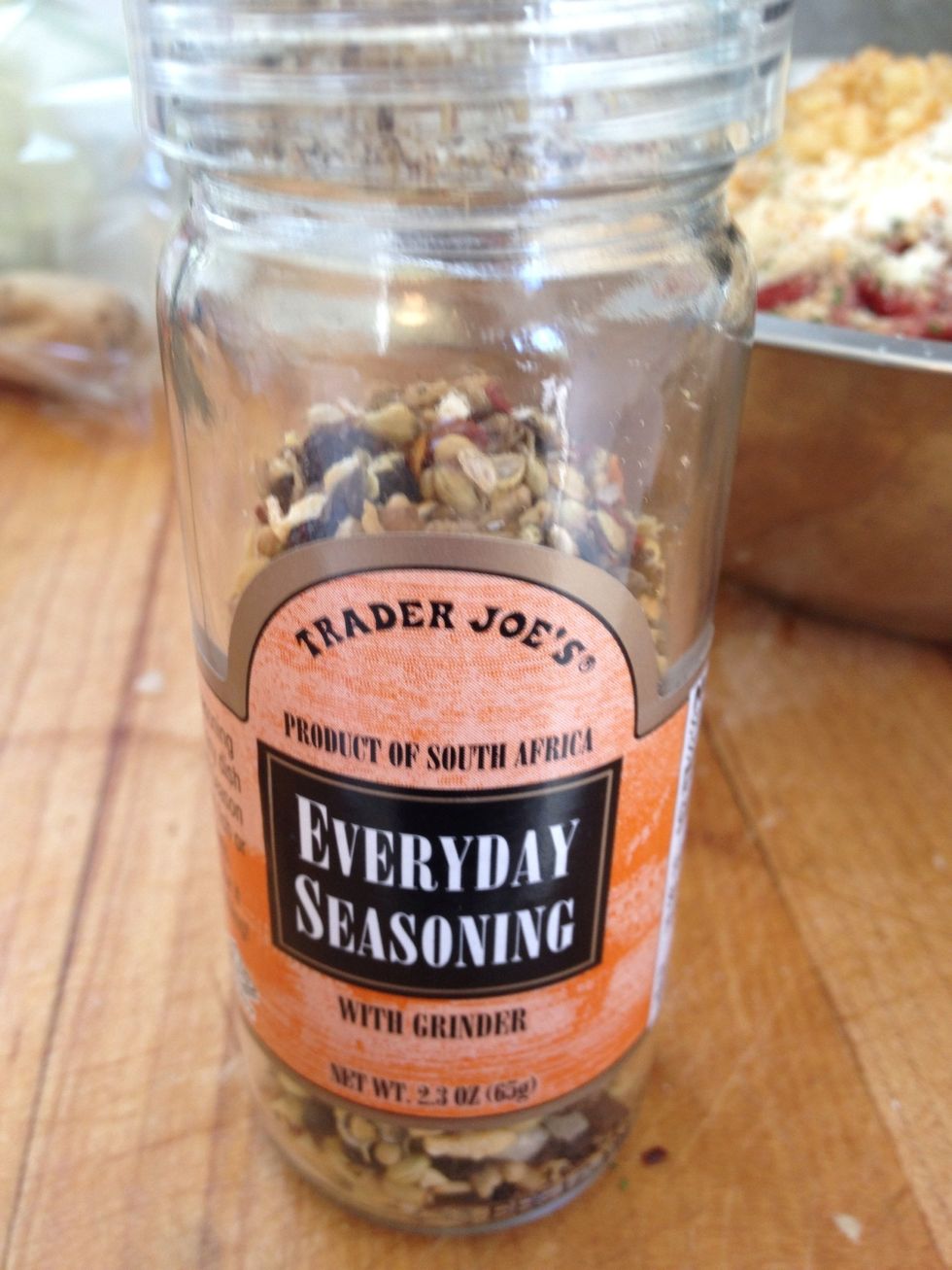 More spices...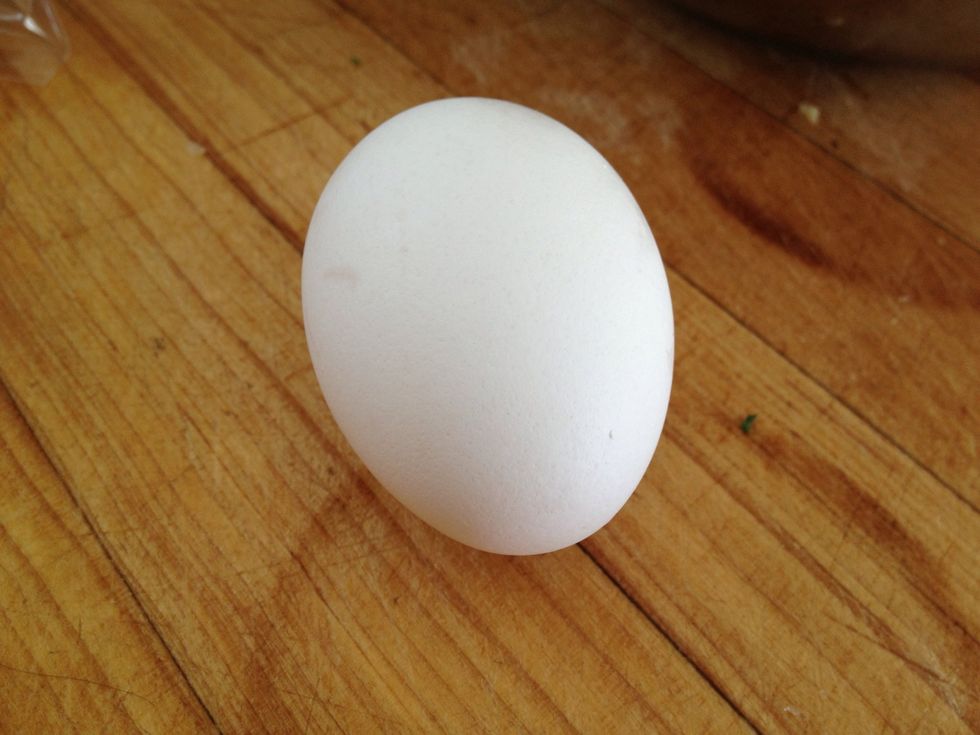 Then add the egg, bread crumbs, cheese, and veggies.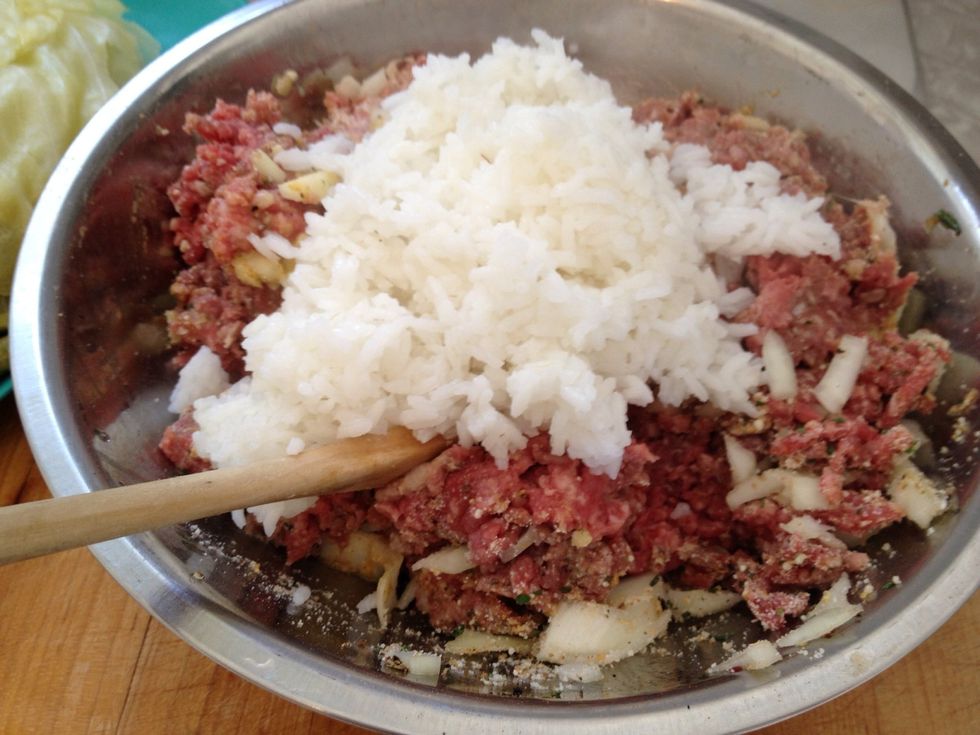 Add rice and mix everything together.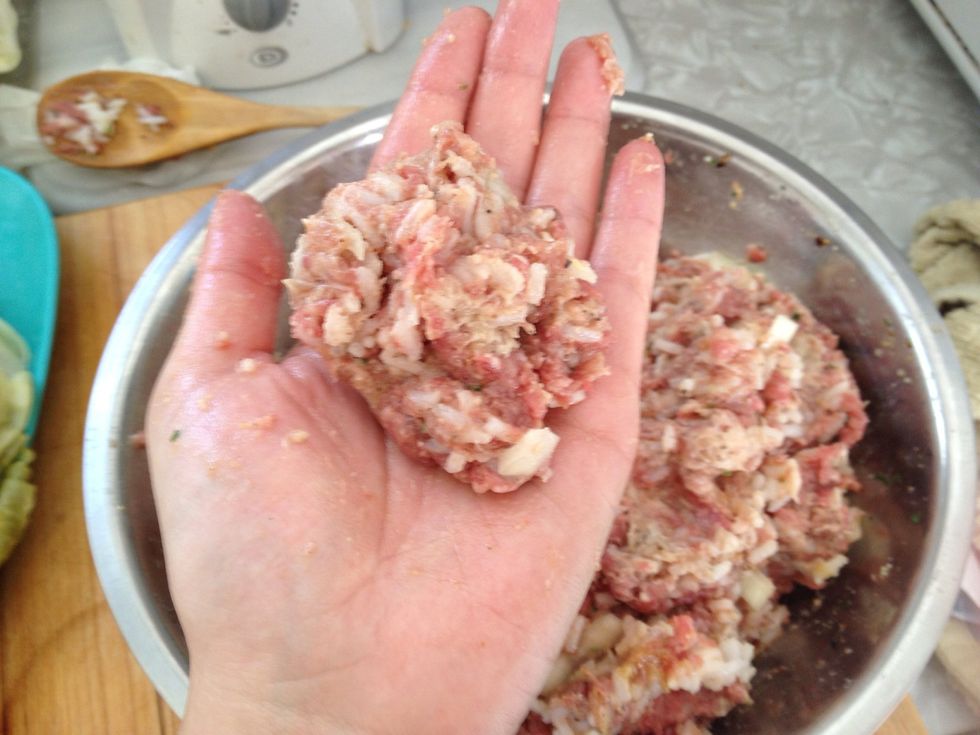 Once mixed make little balls about the size of your palm.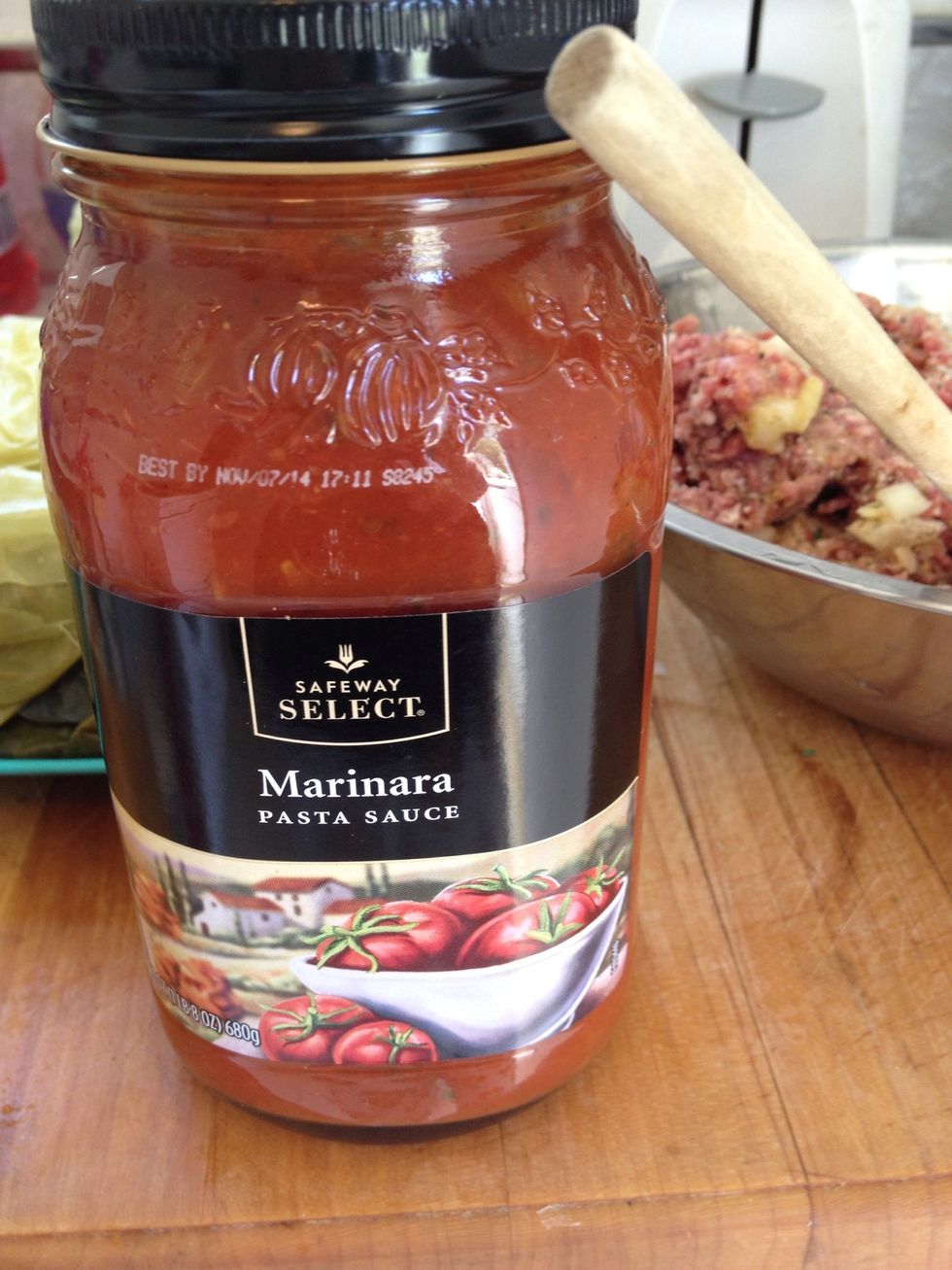 Add tomato or marinara sauce to the bottom of the pan, just enough to cover it.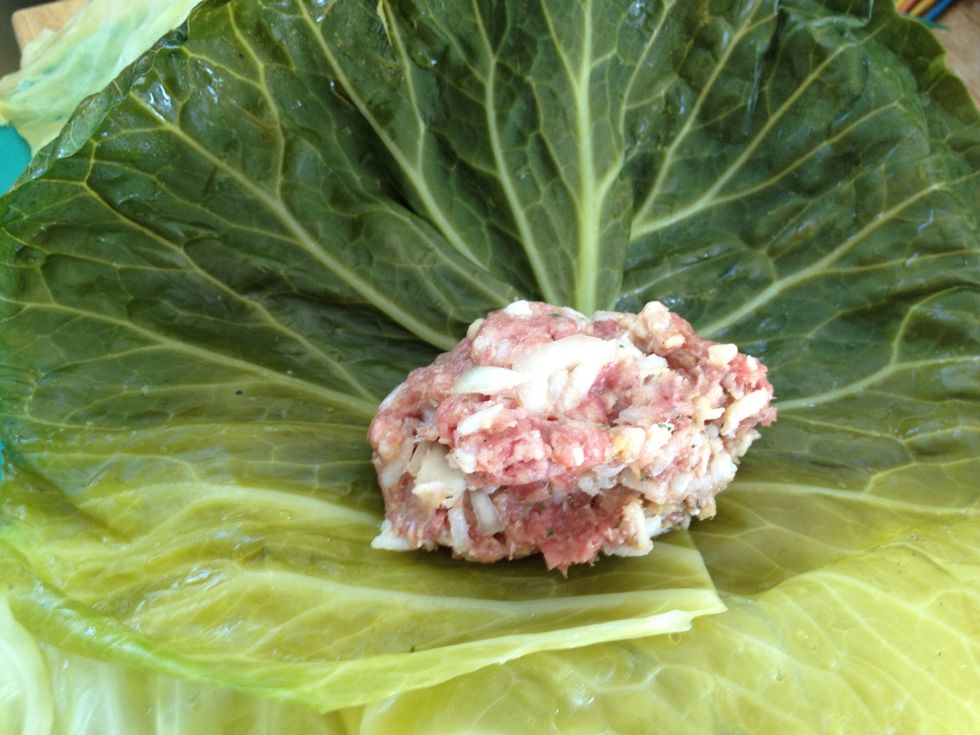 Put the meat in the center bottom of the cabbage and roll, while rolling fold in both sides and poke a toothpick through the roll to keep together.
Should look like this.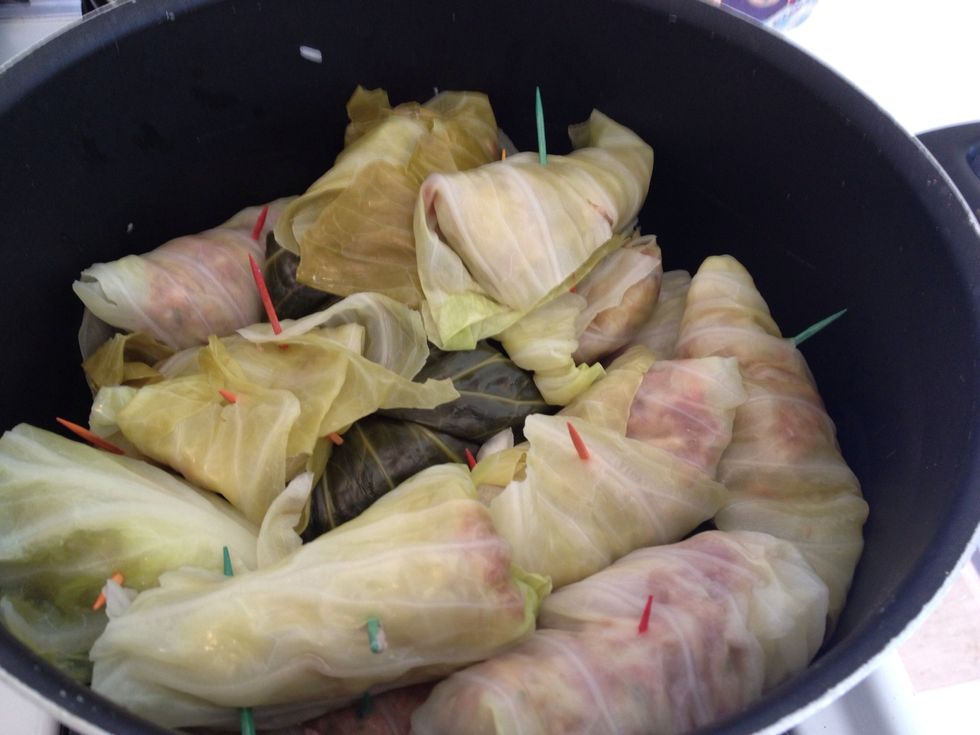 Line them up in the pan.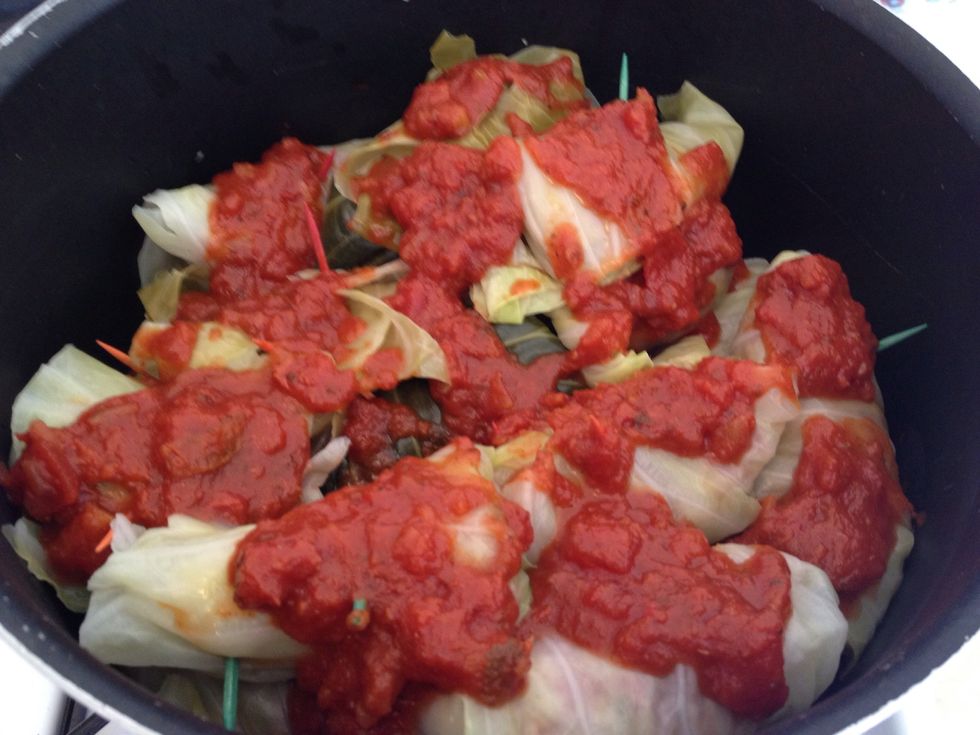 Half way add more tomato sauce.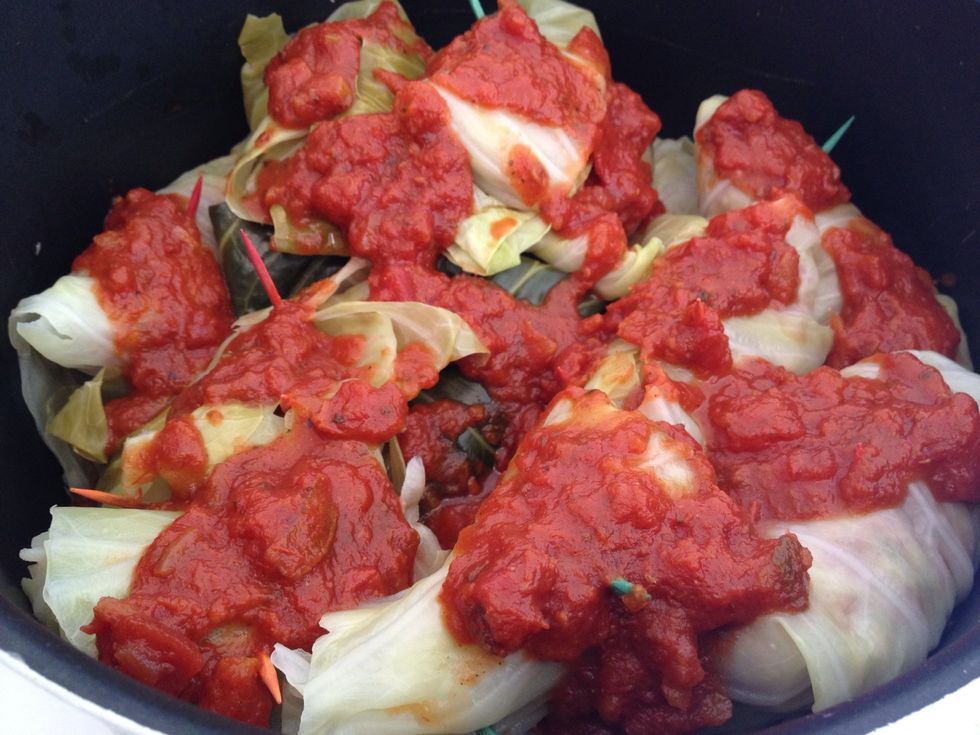 When the pan is filled add more tomato sauce on top.
Add chicken broth until it covers the cabbage rolls.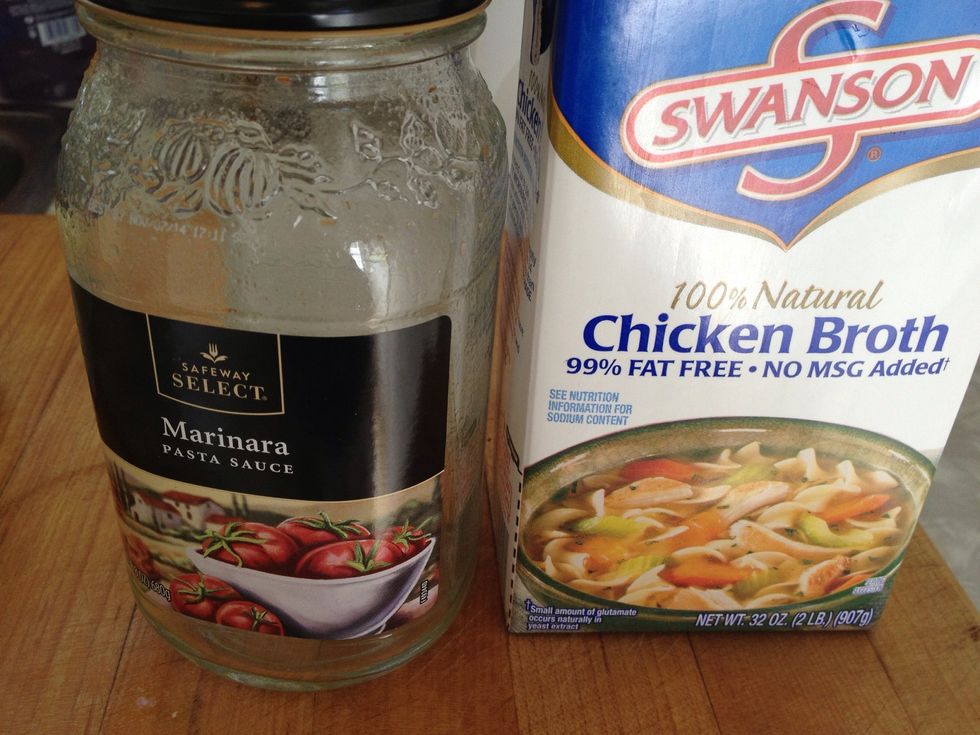 Pour some chicken broth in the tomato sauce jar and shake to get every last drop of flavor.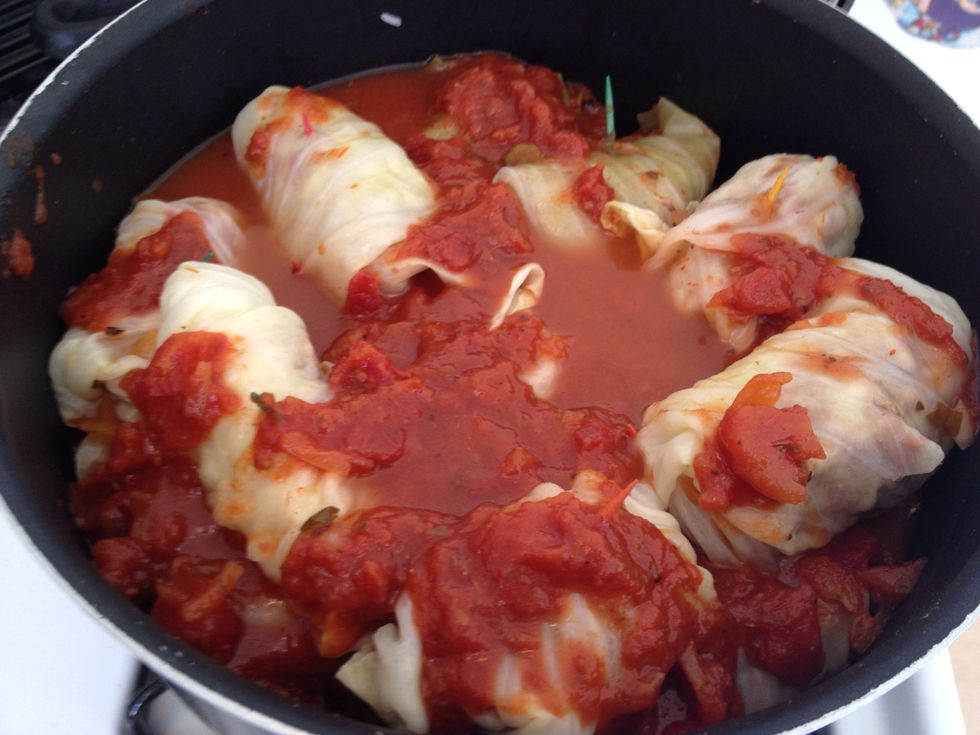 Now cover and simmer for 45 minutes to 1 hour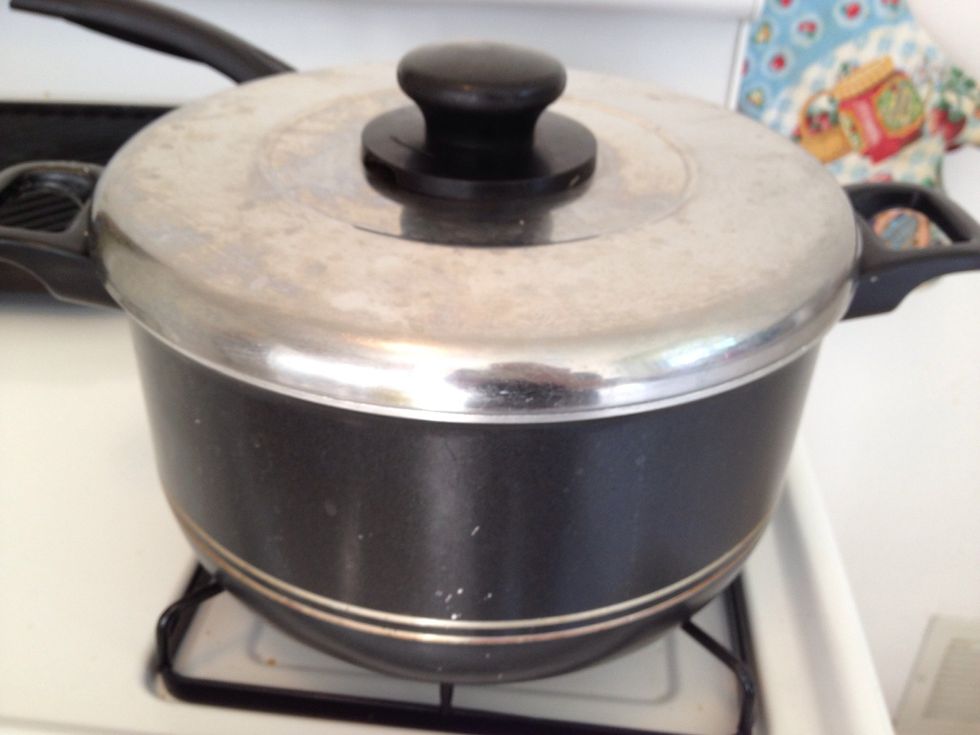 Wait...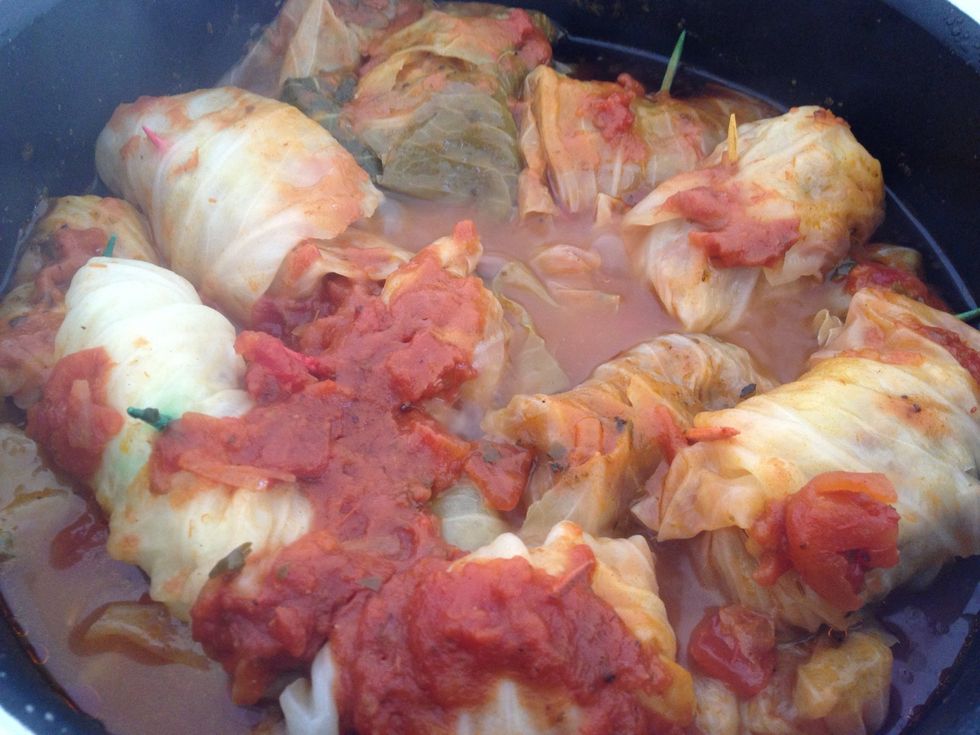 All done!
Enjoy!
2.0tsp Dried parsley flakes
1.0lb Ground beef
1/2lb Pork sausage
1.0 Onion
16.0oz Tomato sauce
2.0Tbsp Vinegar
1.0Tbsp Salt
1.0 Garlic glove
Ginger
1 shake Garlic powder
Salt and pepper
1/4 Bread crumbs
1/4 Parmesan cheese
2.0pch Cajun powder
1.0 Egg
Chicken broth
1.0 Large pot with a lid
1.0 Large Cabbage
Toothpicks
Rice