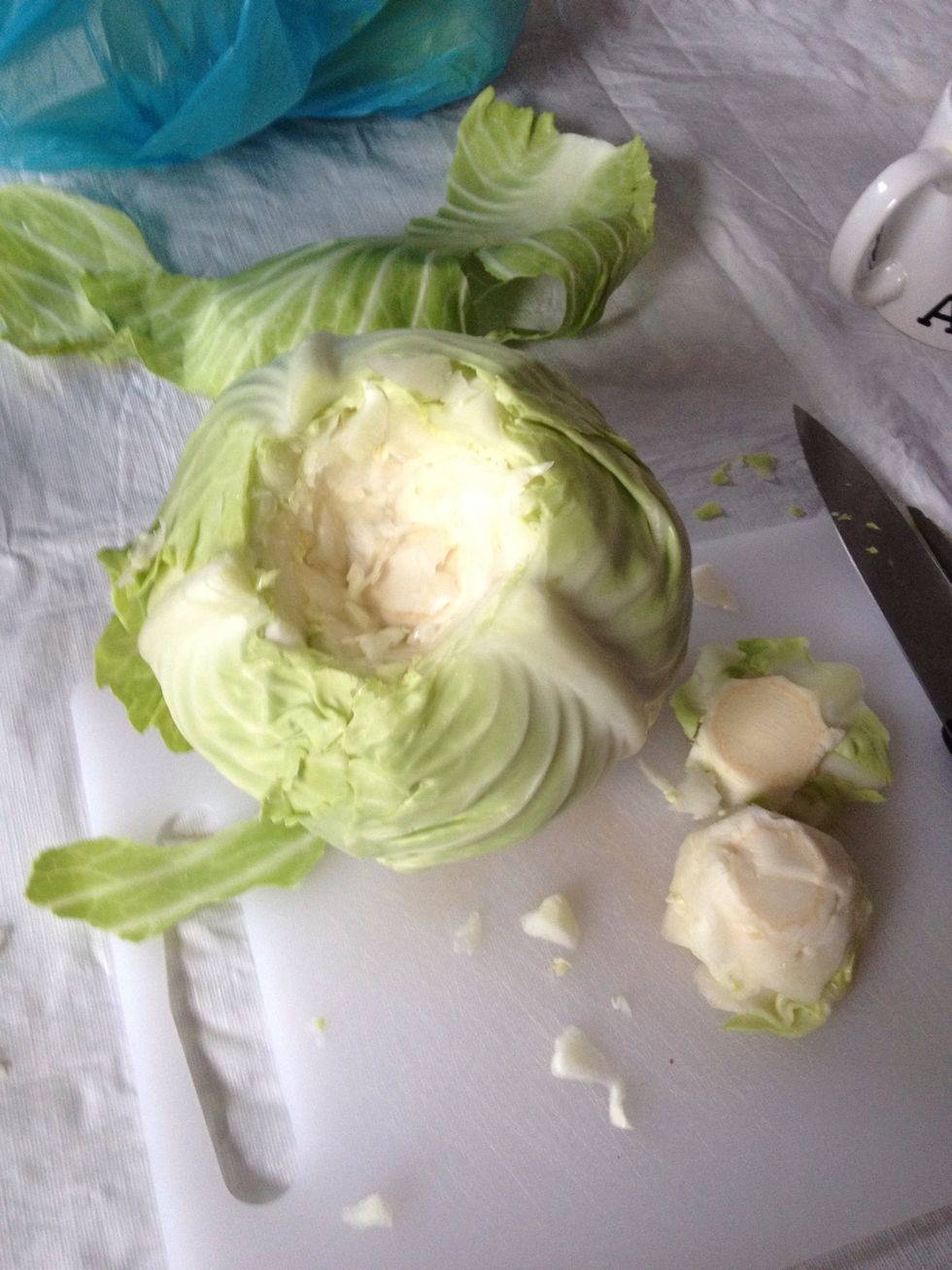 Remove cores from the cabbage heads. Place heads into a pot of water and bring it to a boil for 20-30 minutes until leaves become pliable. Remove heads from water and set aside to drain and cool.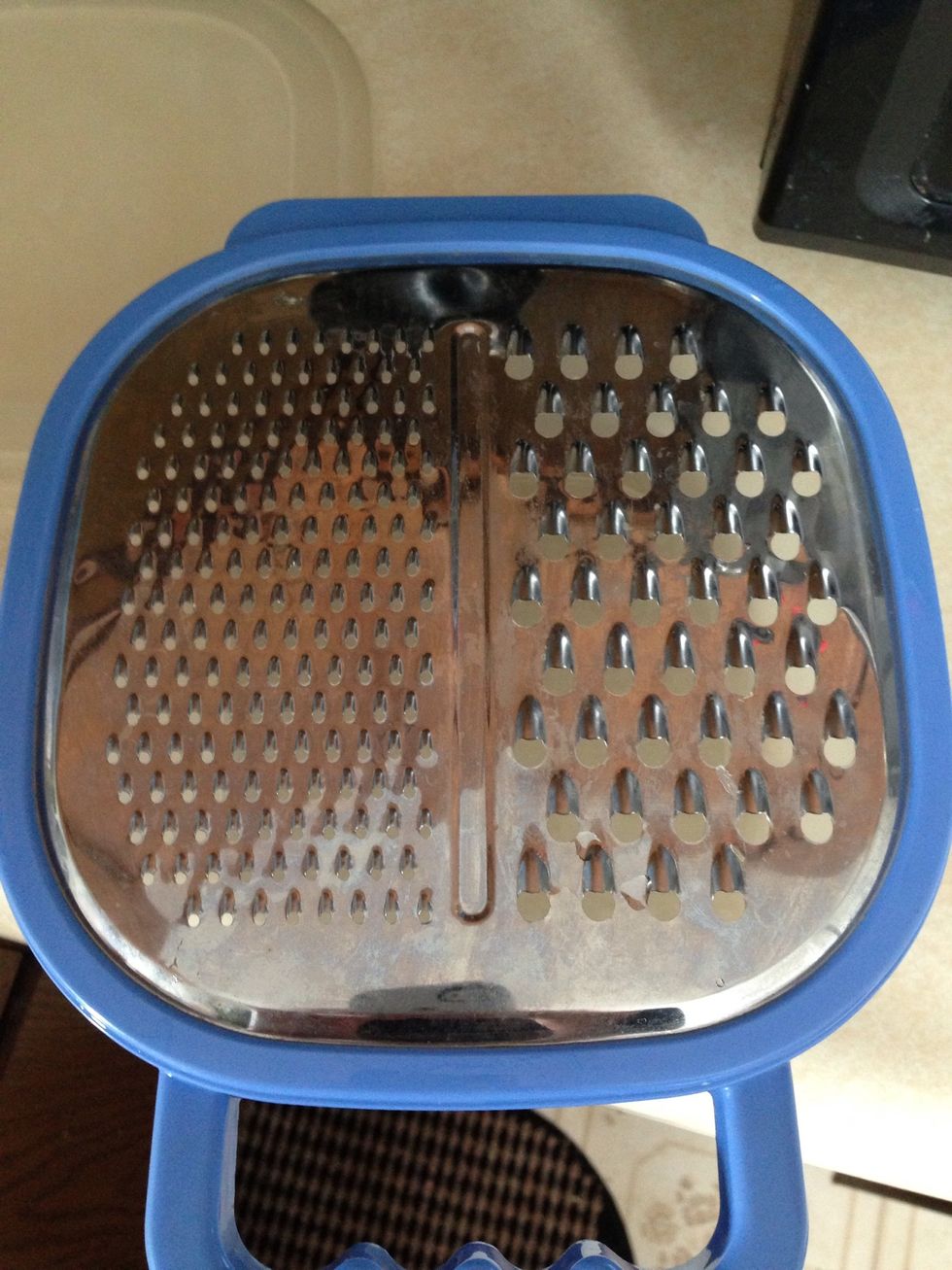 Peel and grate an onion on the finest setting of your grater (left side in one shown above). You will add this to the meat in the next step (I almost forgot to take a photo of the meat mixture!)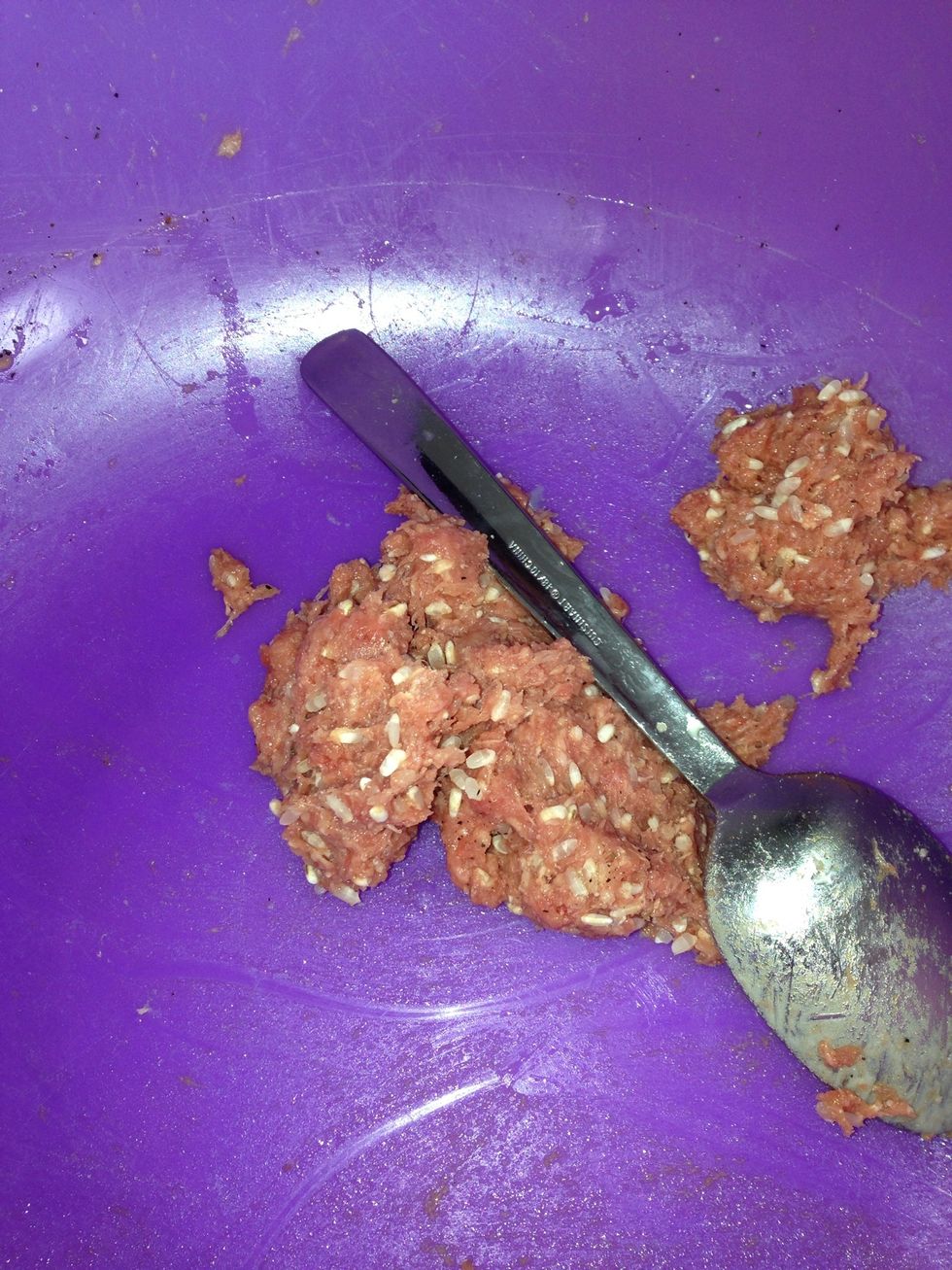 Prepare the meat....mix by hand 2 - 2.25 lbs of lean ground beef, 2 eggs, 1.25 cups of uncooked white rice, grated onion, spices, and a dash of water to moisten. Mixture should be soft and sticky.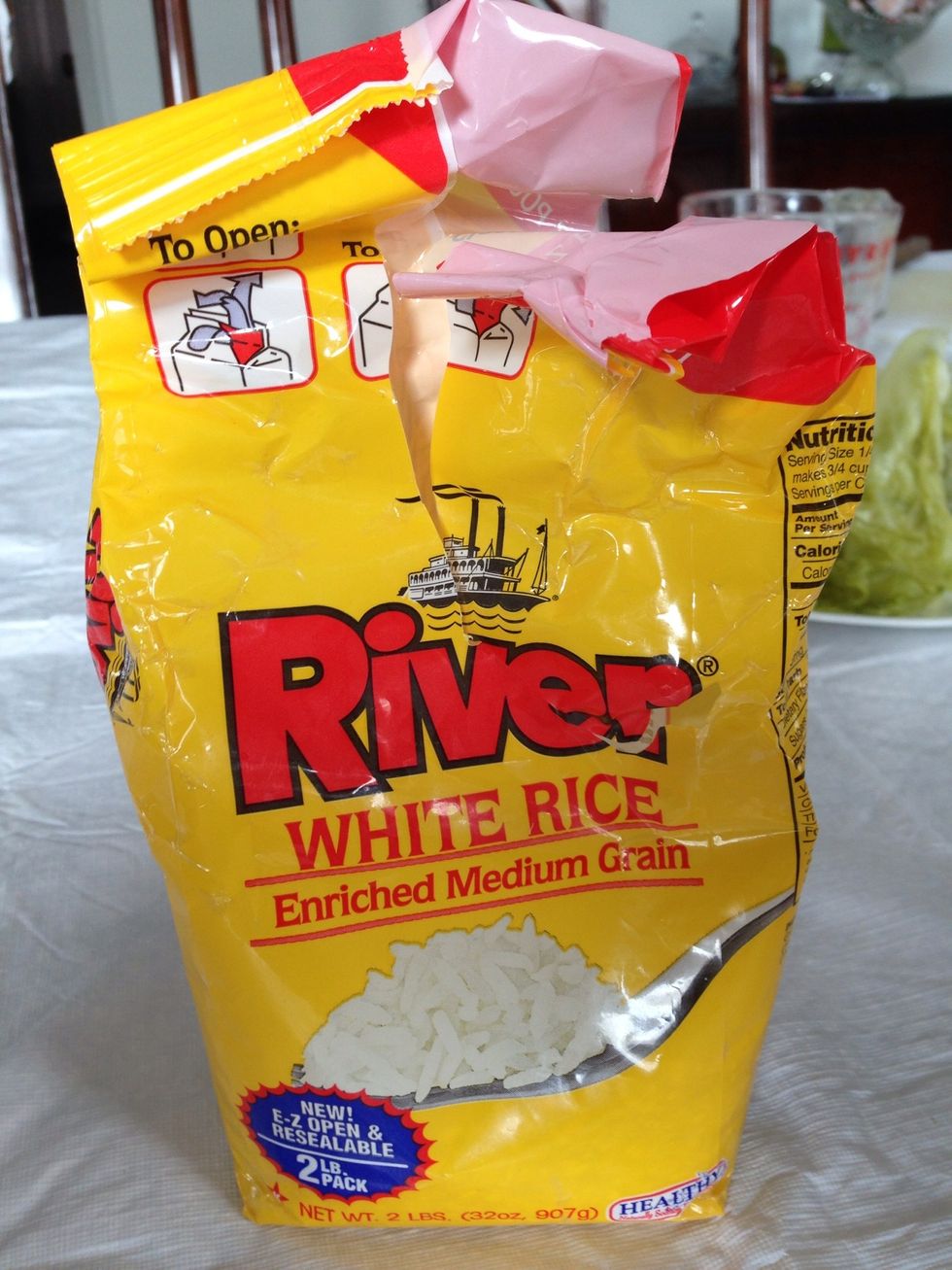 My Great Grandma always used River brand rice. My Mom continues the tradition to this day!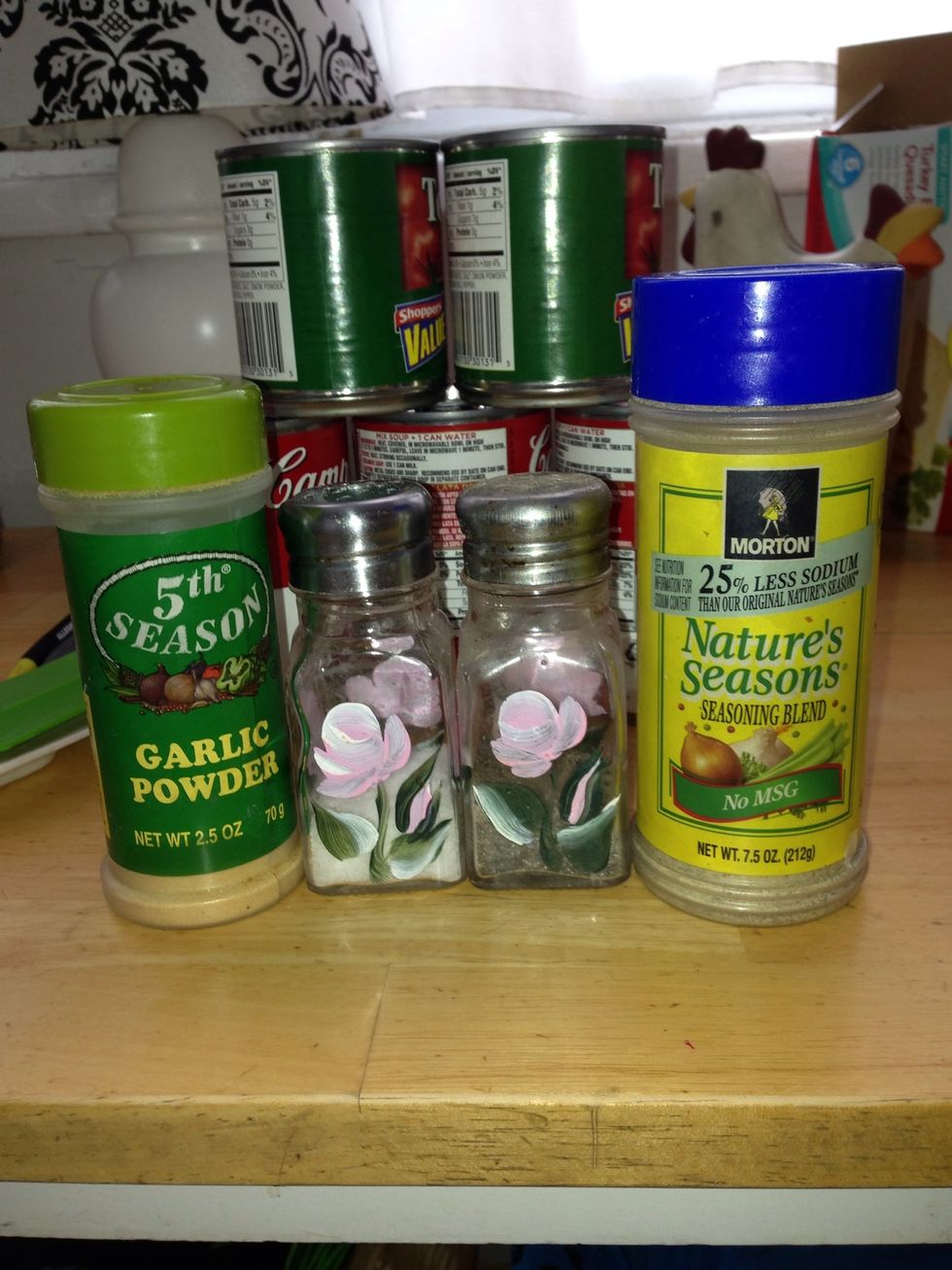 These are the seasonings used in the meat. Just a bit to season it up lightly...don't go crazy.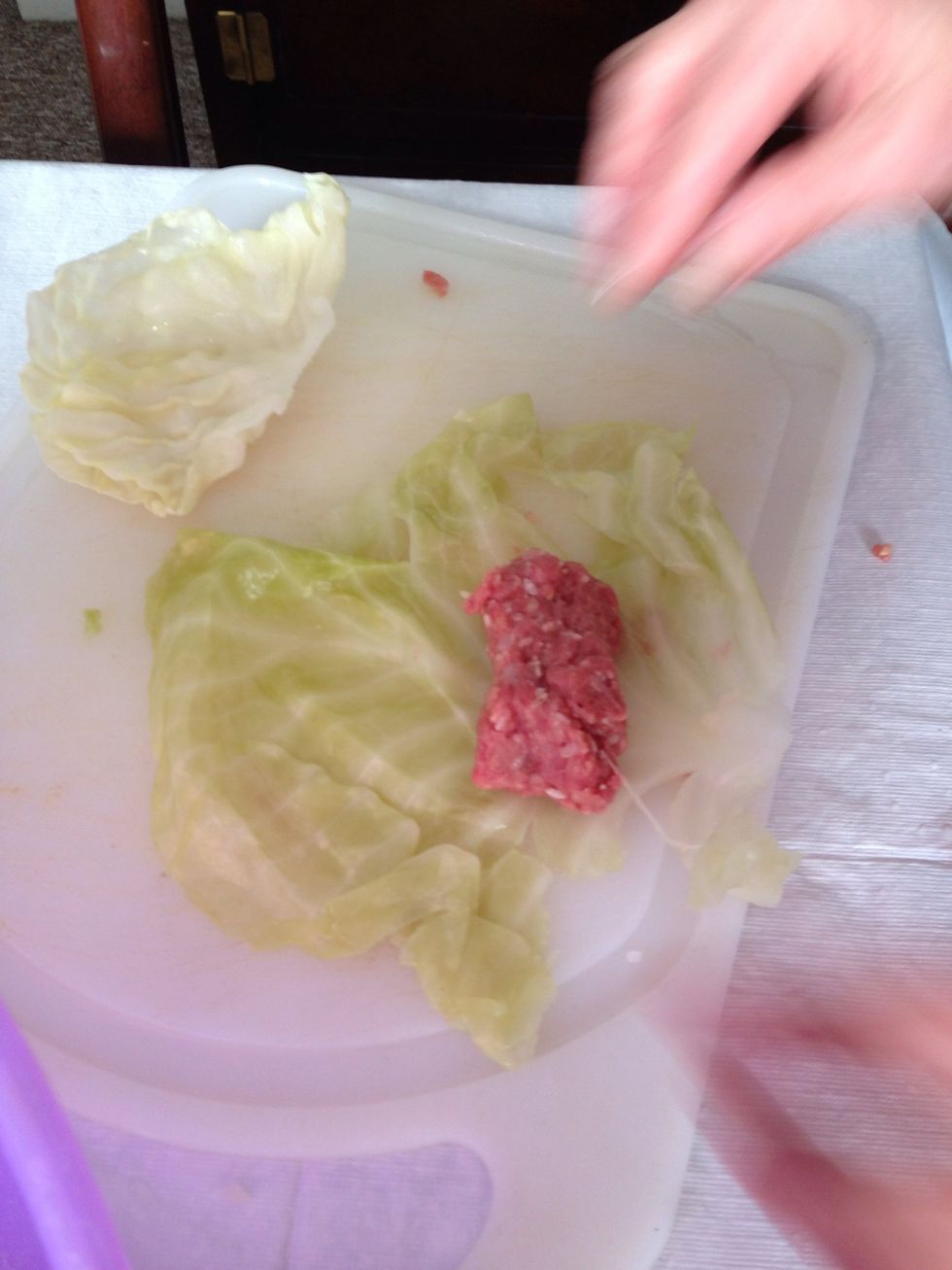 Remove leaves from cabbage heads. Discard the outer 1-2 leaves. Cut part of the spine away from each leaf so that it will be easy to roll. Add a dollop of meat to the leaf, fold sides inward and roll.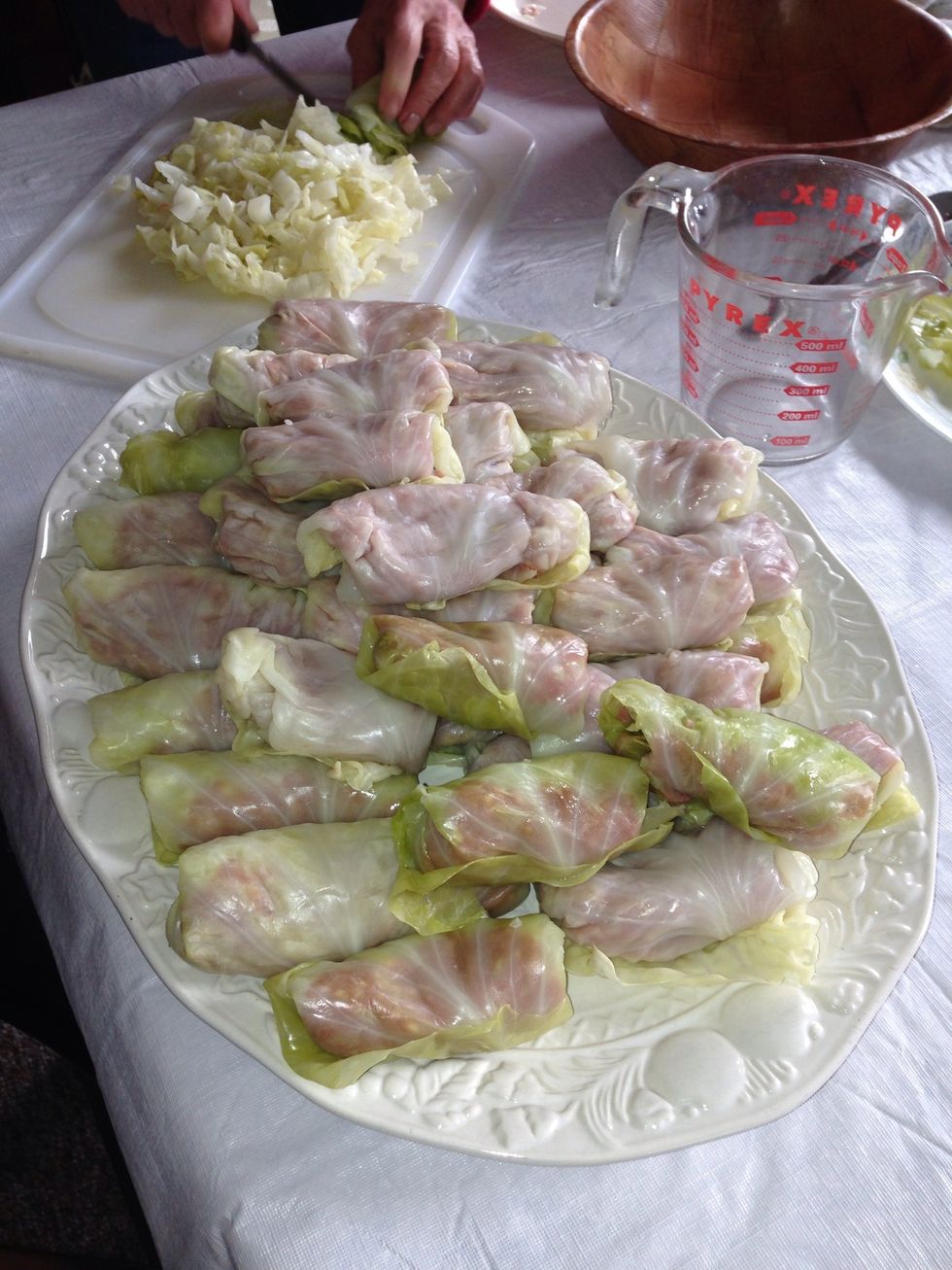 This is what two heads of cabbage and two pounds of meat will yield....that's a lot of cabbage rolls! Pretty nice!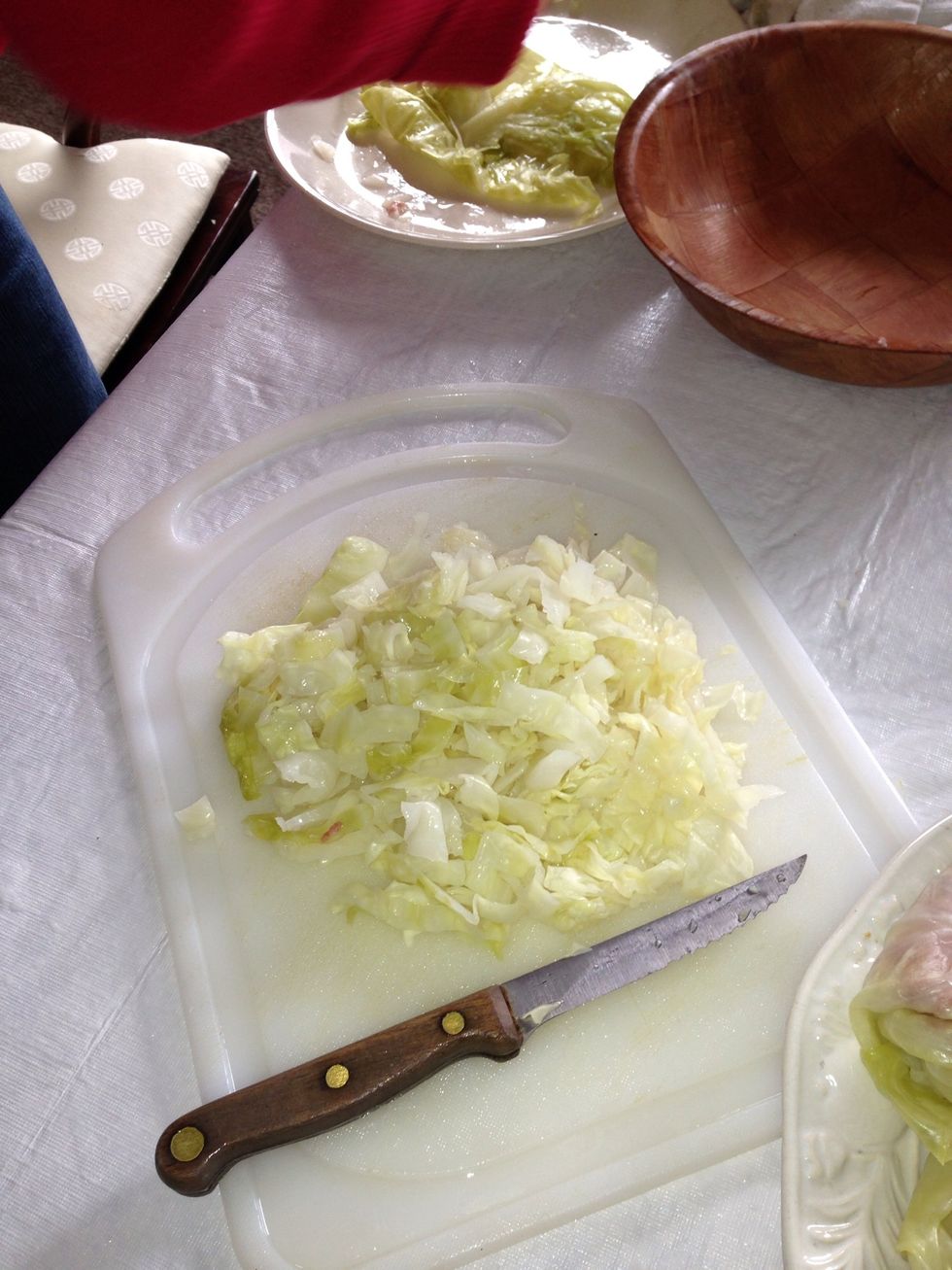 Chop up the leftover cabbage. You don't need to use it all...just enough to layer in the pots and cook with the rolls. We chopped 2x more than what is shown above.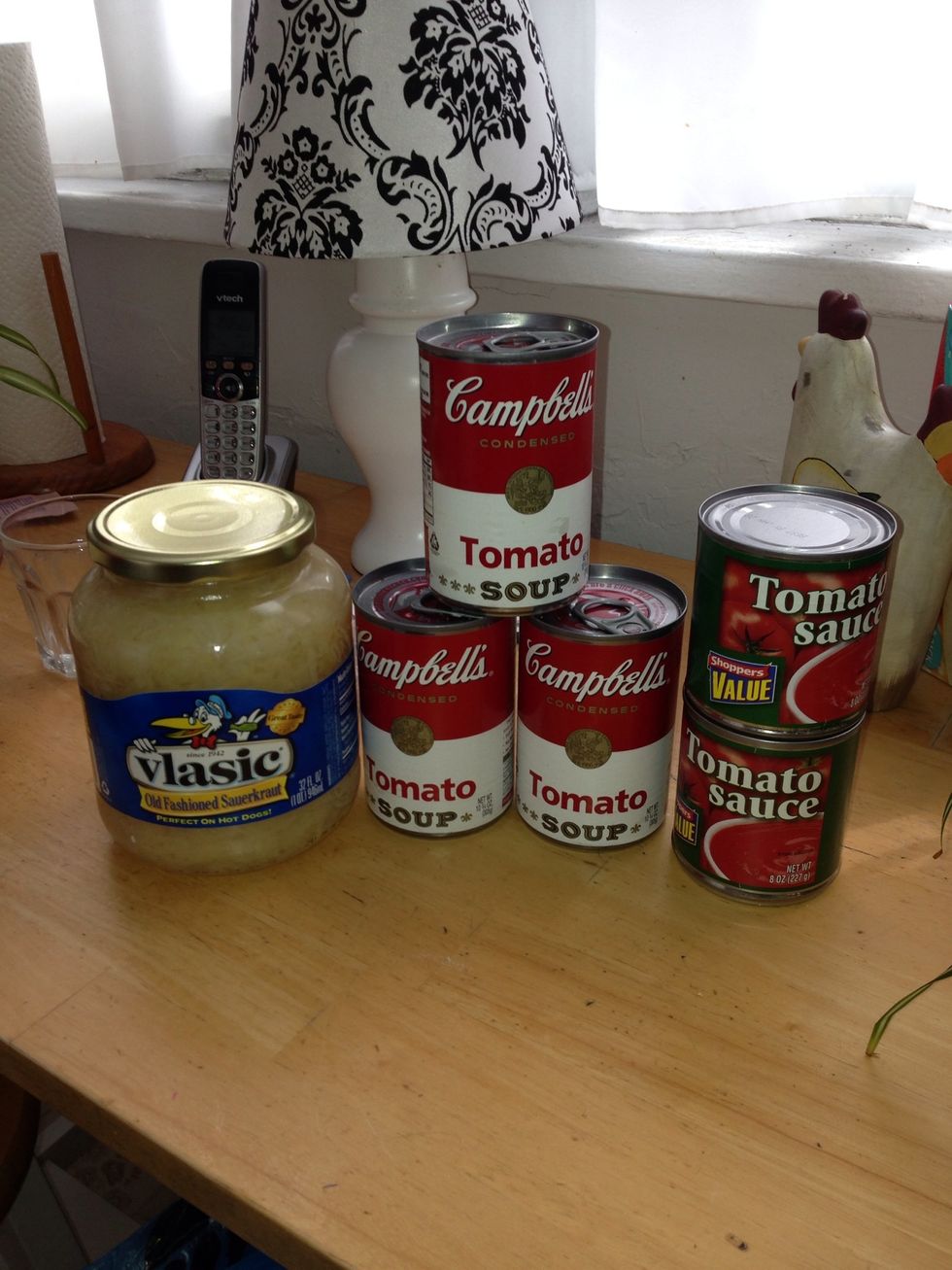 Supplies for the sauce/broth. Recipes vary widely, but we prefer a very light thin tomato broth....when it's done it's NOT a tomato sauce. We only use TWO cans of soup not three as shown.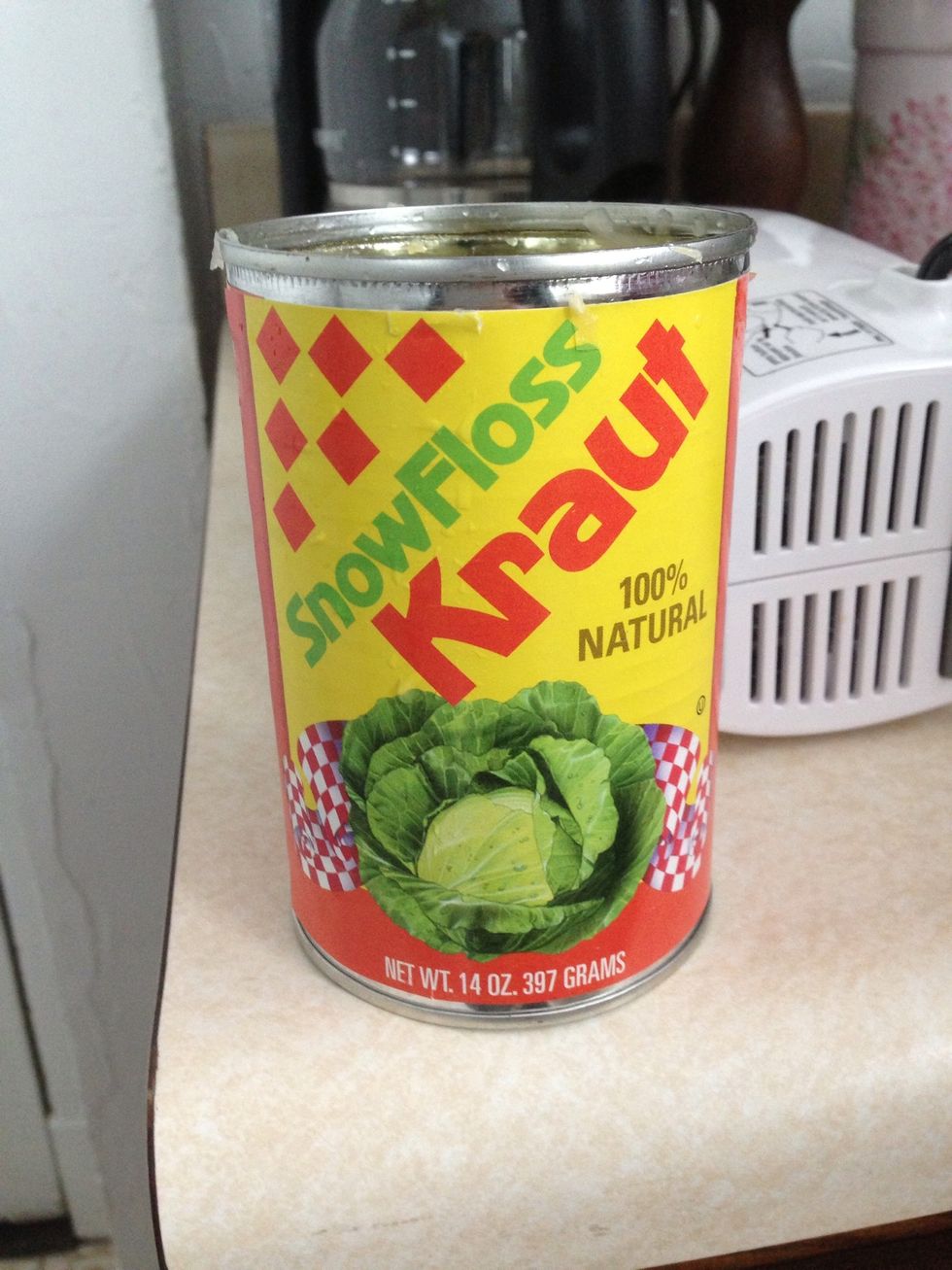 We prefer the flavor of SnowFloss or Frank's sauerkraut. We didn't care for Vlasic brand. Be careful - don't buy the kraut that has caraway seeds. What you need is plain ol sauerkraut.
We need two stock pots for all of those rolls. Start by layering the bottom of the pot with some of the chopped cabbage and sauerkraut.
Add a little bit (partial can) of tomato sauce and soup to the layer.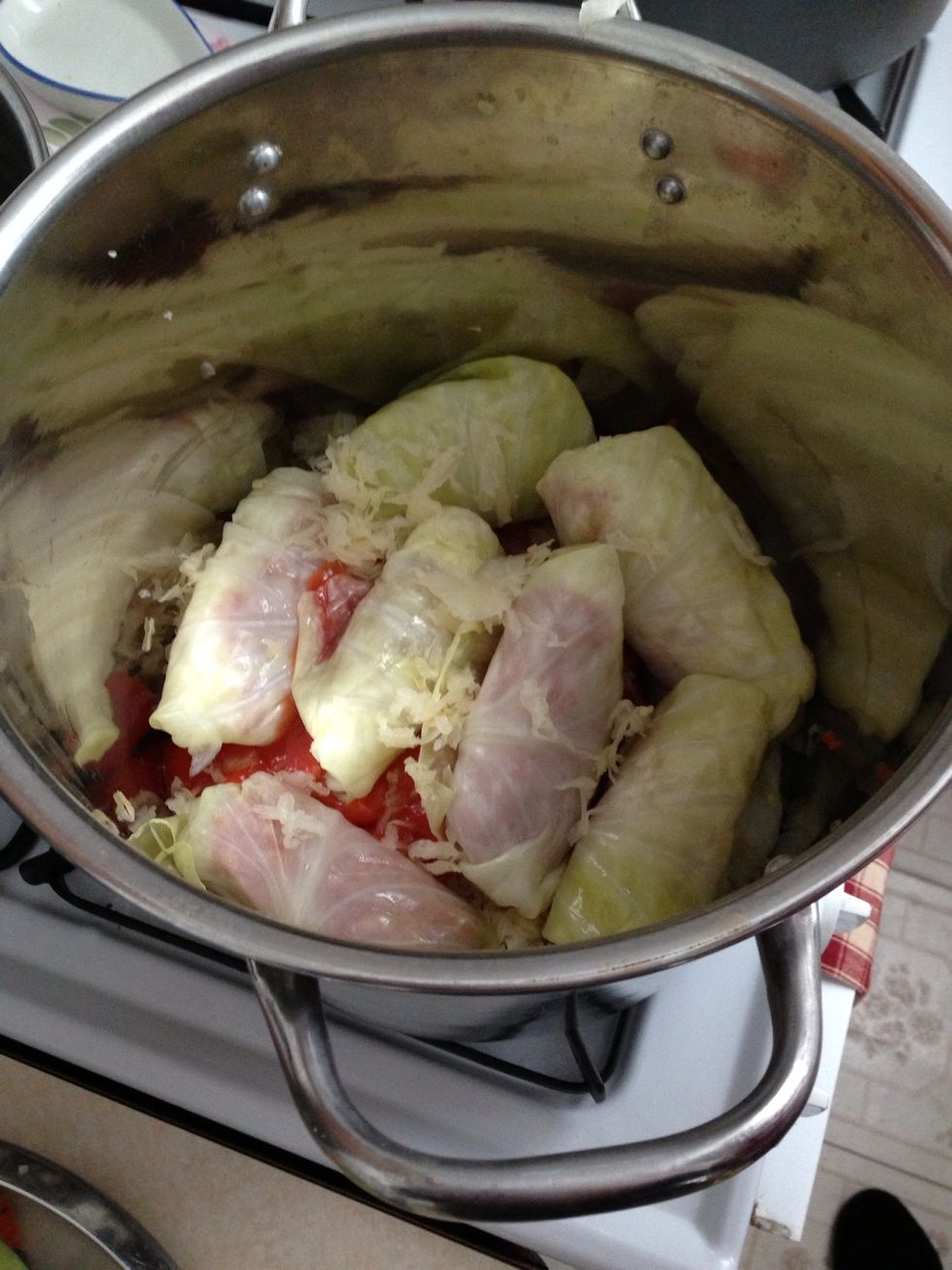 Place the larger rolls in first and sprinkle a little bit of sauerkraut and chopped cabbage (less than that bottom layer) on top of the rolls.
Continue layering and filling the pots with cabbage rolls....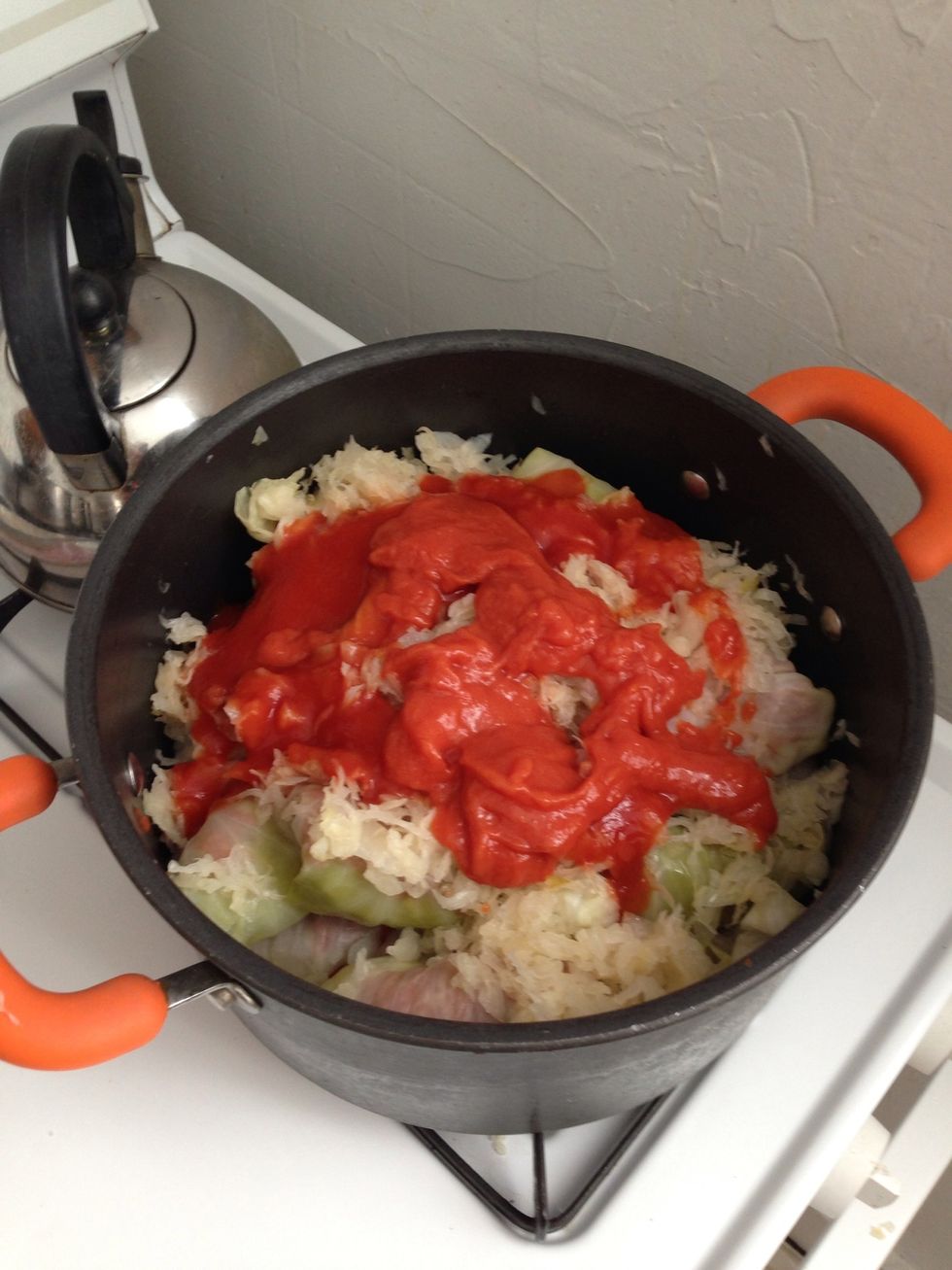 After you have all of the rolls in, add the last of the cabbage, sauerkraut, tomato sauce and soup to the top.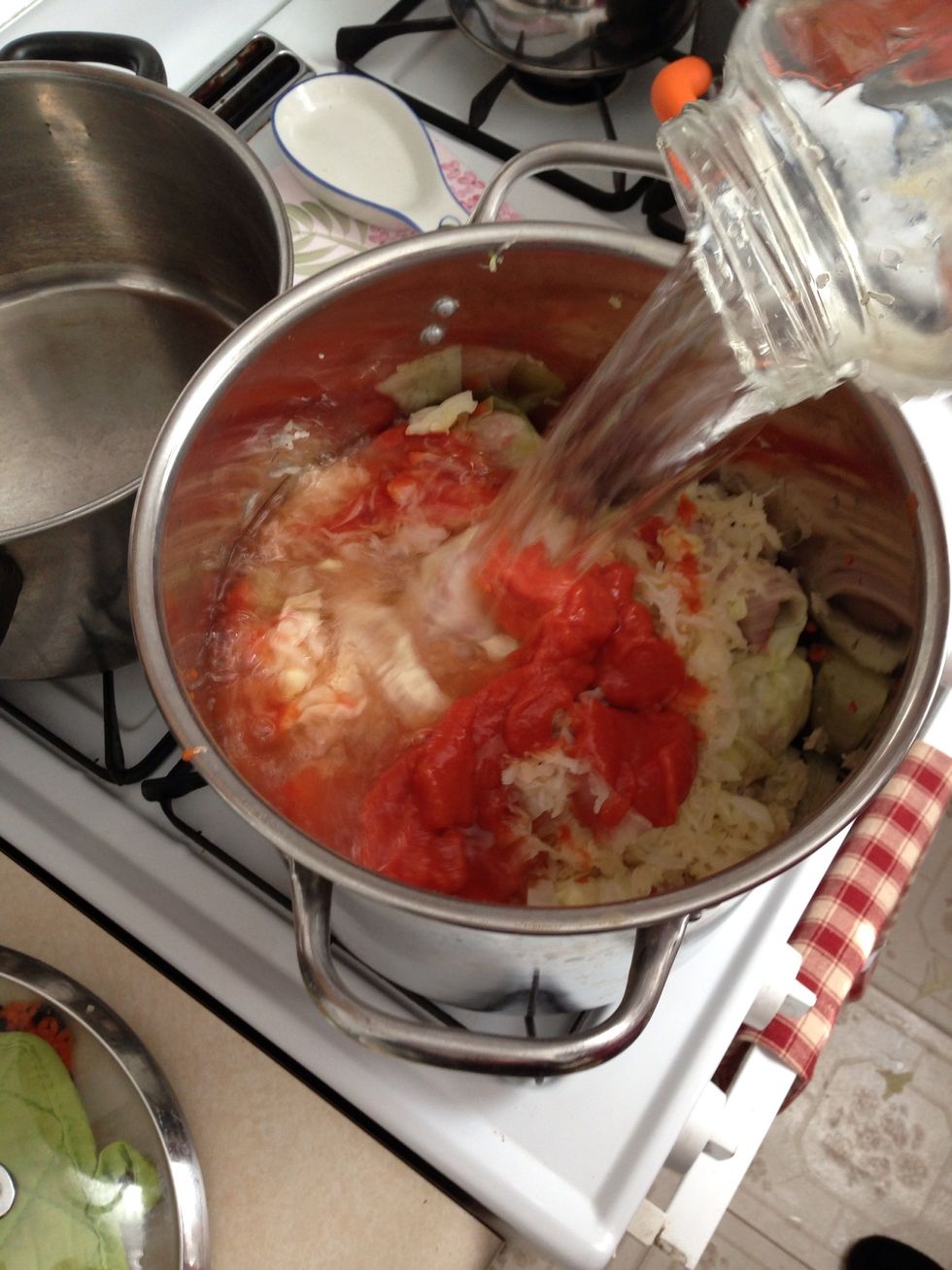 Fill the pots with enough water to just cover the top of the rolls/contents of the pot.
We are ready to cover and cook!!!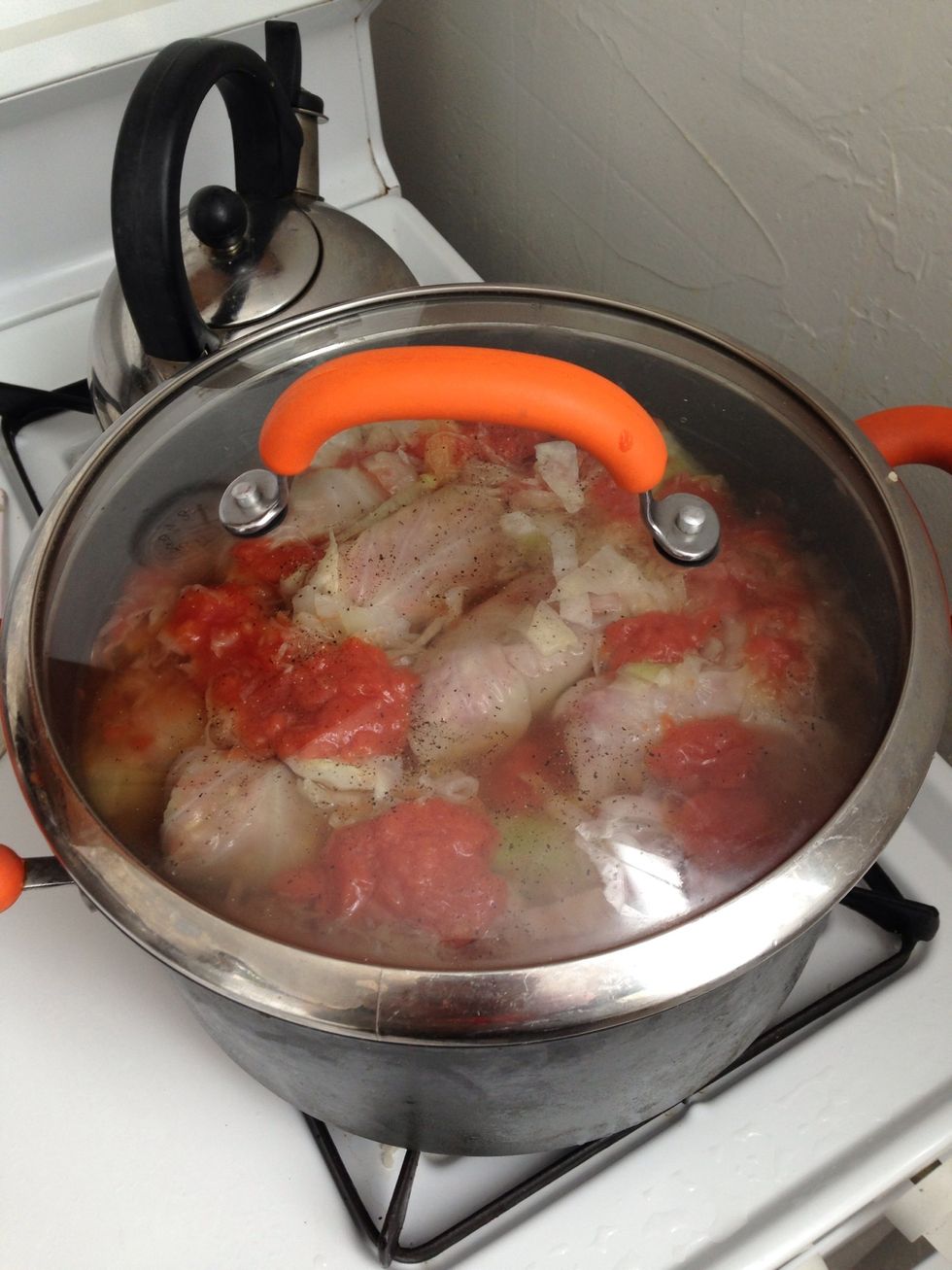 Add a little bit of salt and pepper and cover. Bring to a boil, then reduce heat to low and simmer for 2-2.5 hours (or until done - meat cooked and cabbage tender). Stir gently to mix once or twice.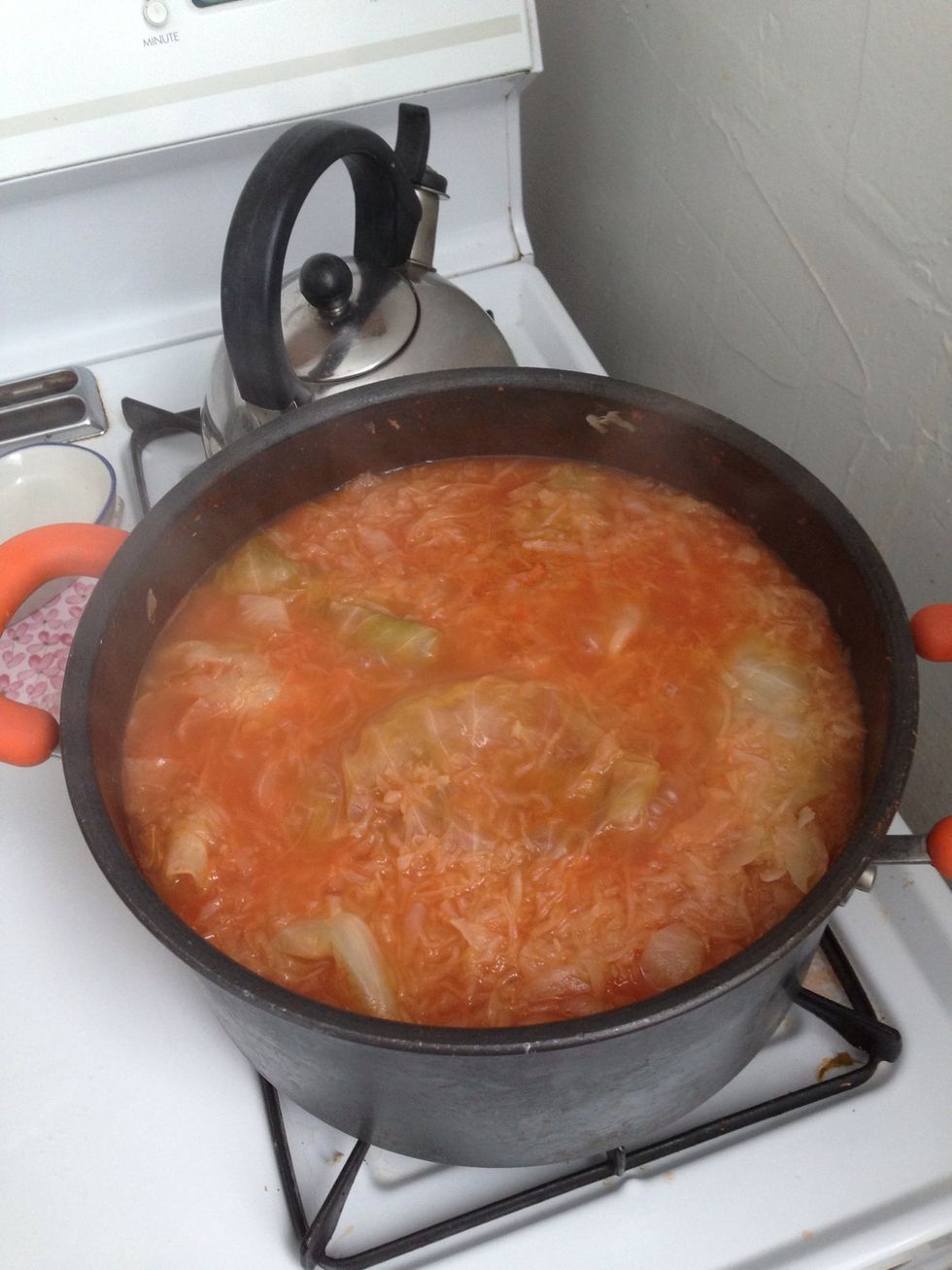 Two hours later...here's what it looks like! Mmmm - smells delish! :-). We'll still let this simmer a little bit more.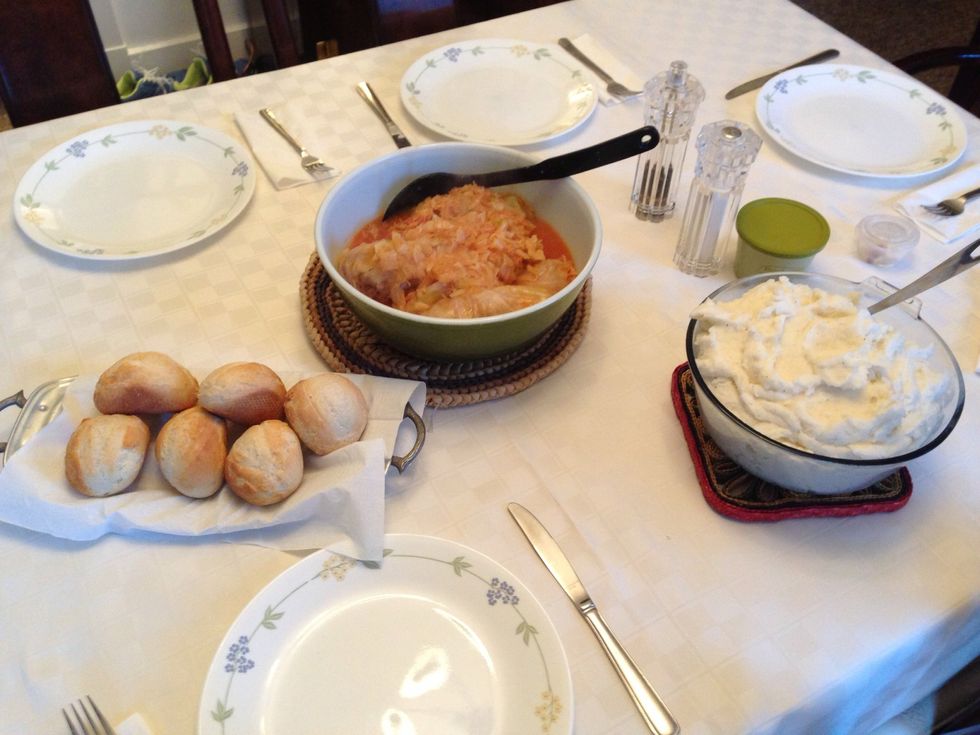 Ready to serve! ...With mashed potatoes and rolls.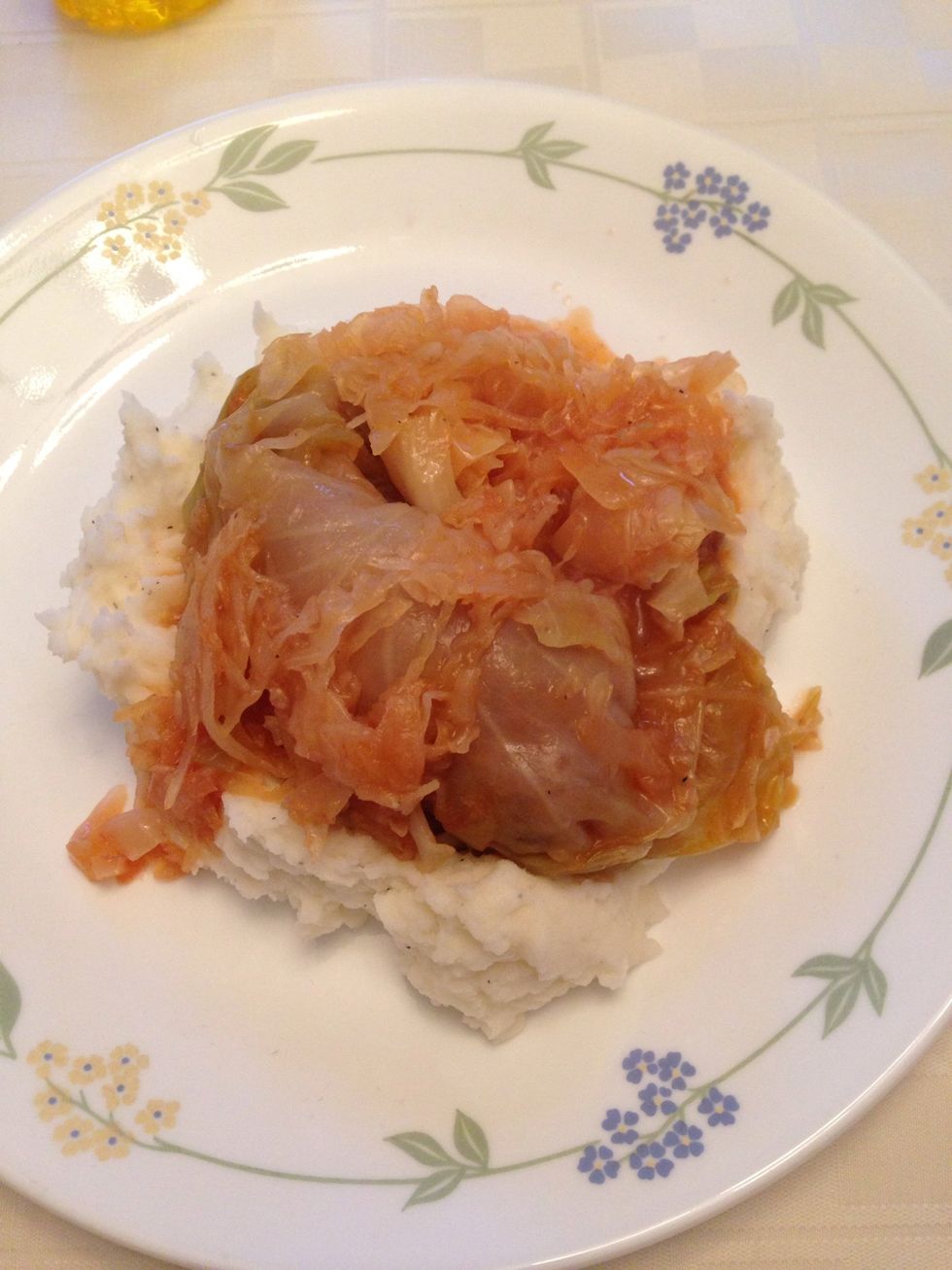 Wha la! Bon Appetite!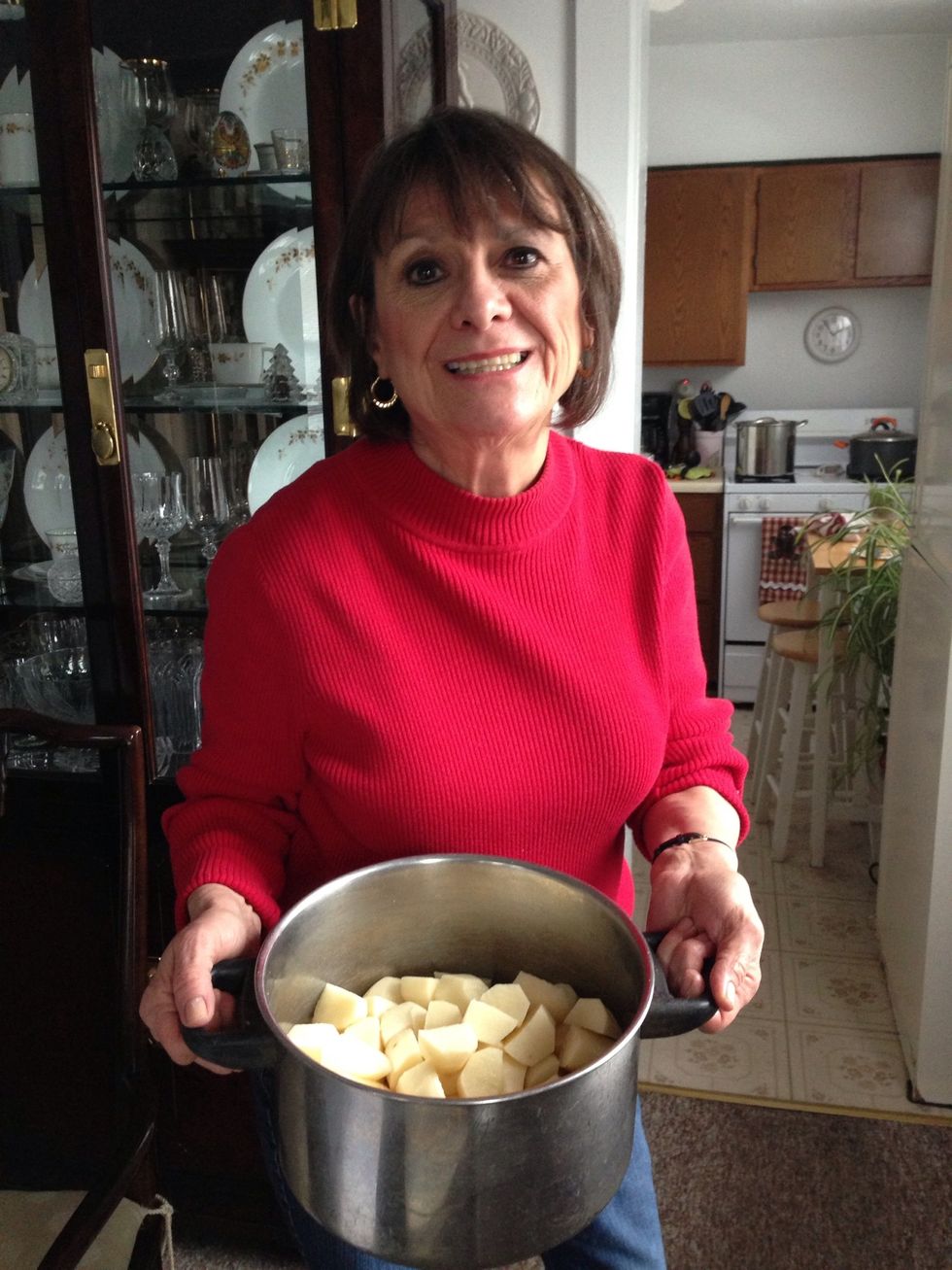 My Mom the Chef!
1/4lb Lean Ground Beef
1/4c White Rice
2.0 Eggs
2.0 Medium heads of Cabbage
2.0 Cans of Tomato Soup
2.0 8oz cans of Tomato Sauce
1.0 32oz Sauerkraut
Spices: salt, pepper, garlic pwdr, seasoning salt
Stock pot(s)
1.0 Medium-Large Onion