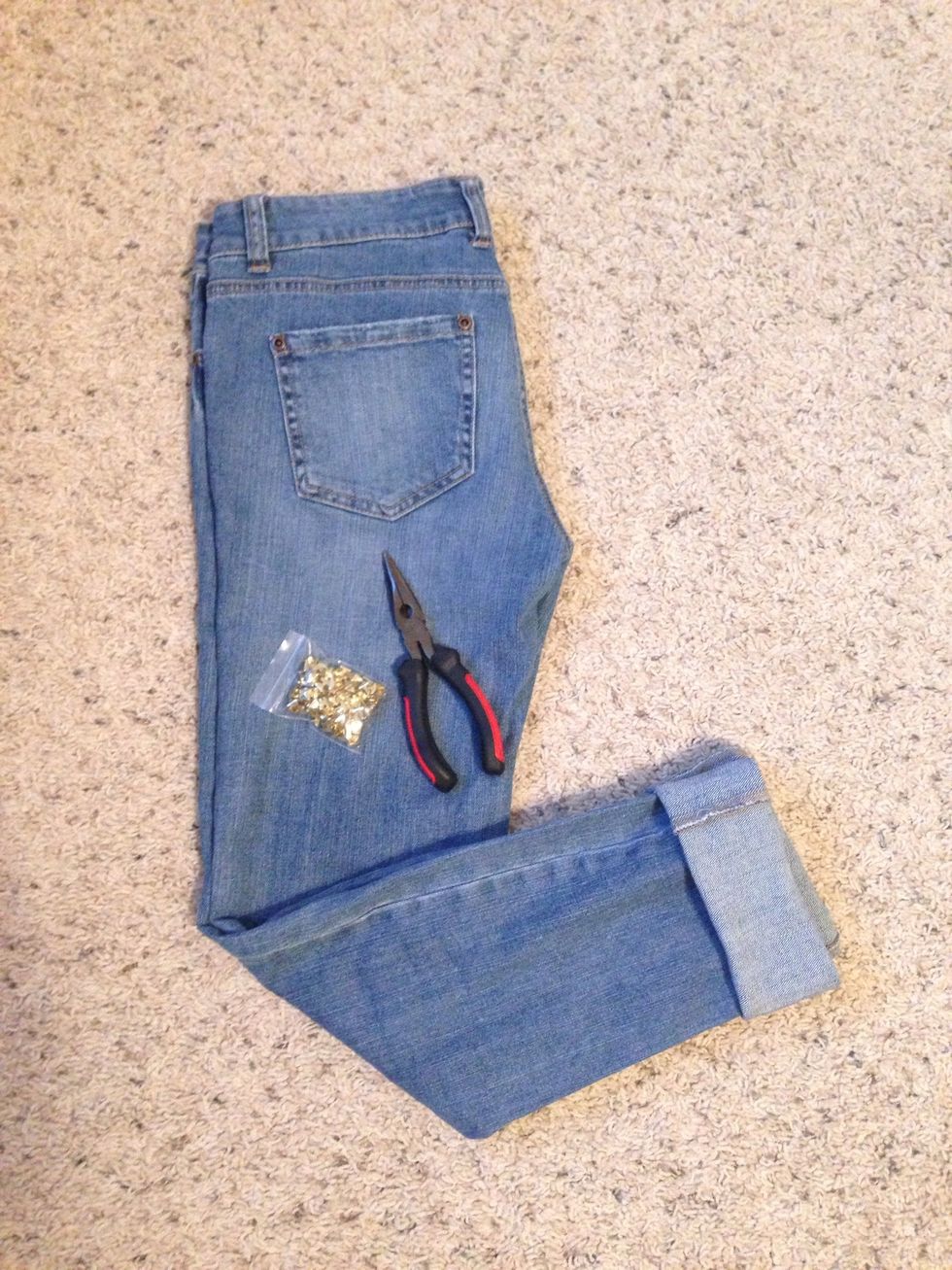 Gather the materials needed and fold cuffs up to desired size.
Push stud through the fabric going from the bottom, up and front to back.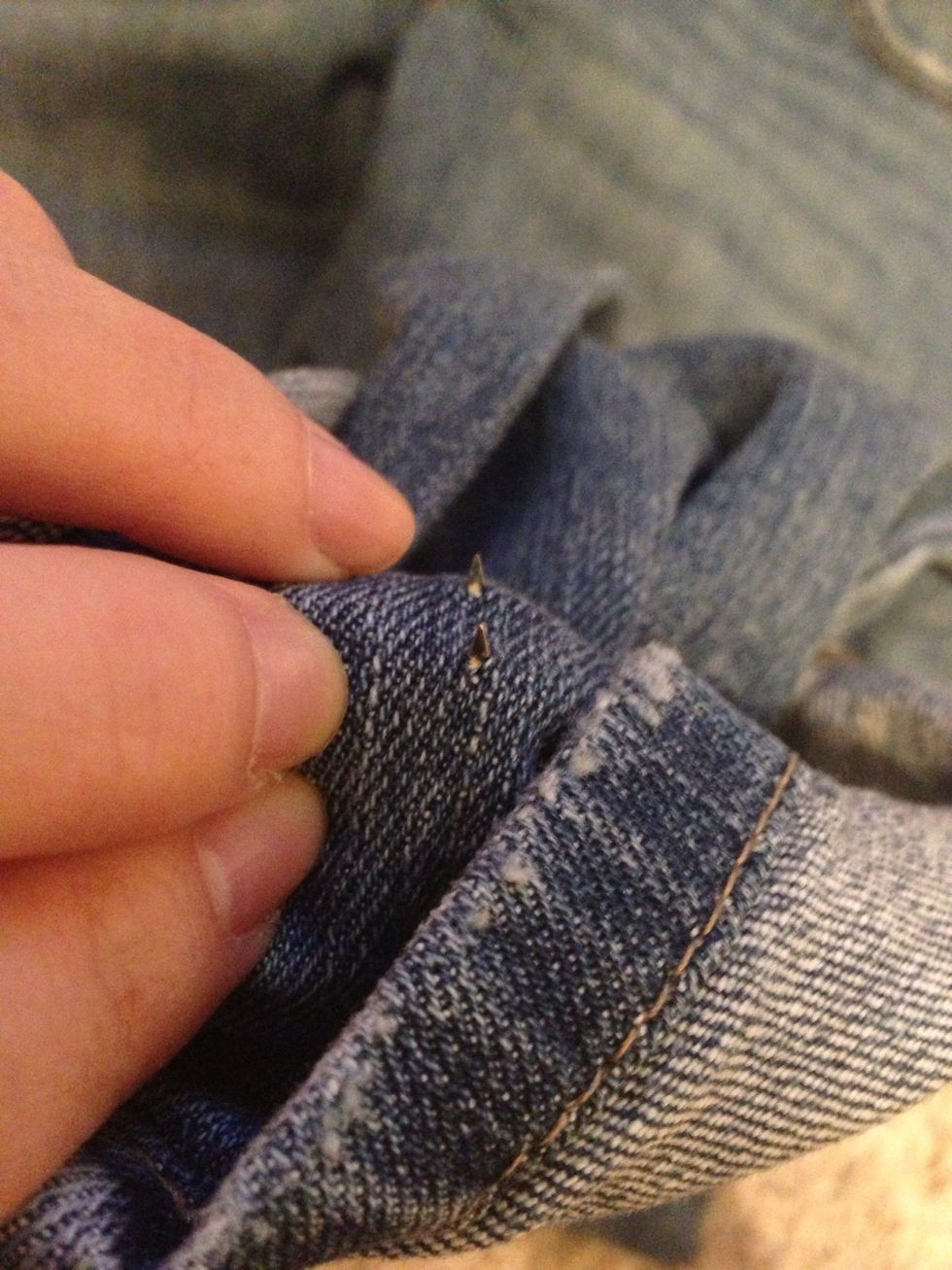 Back side of stud.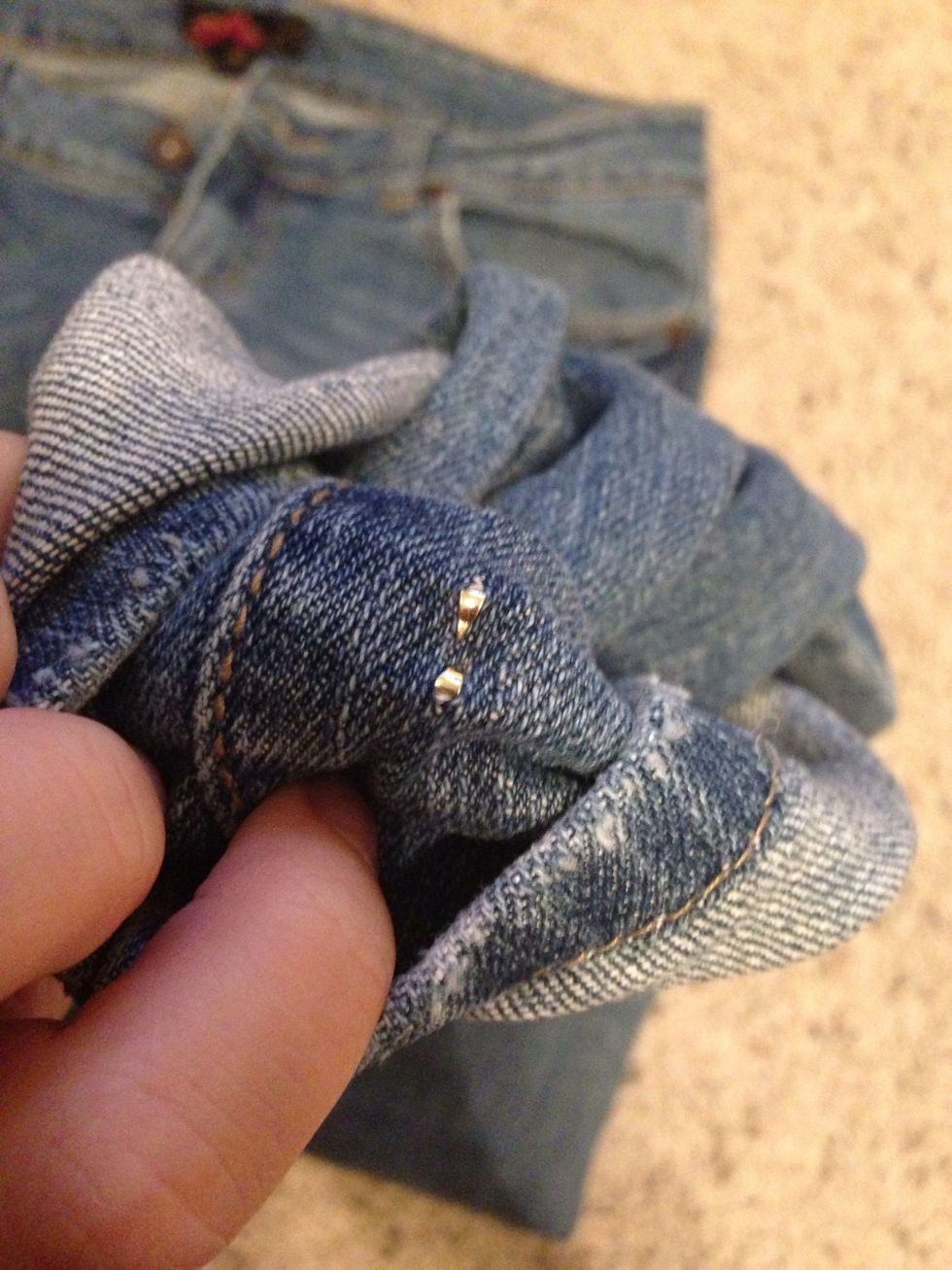 Push prongs down with pliers so that they lay flat.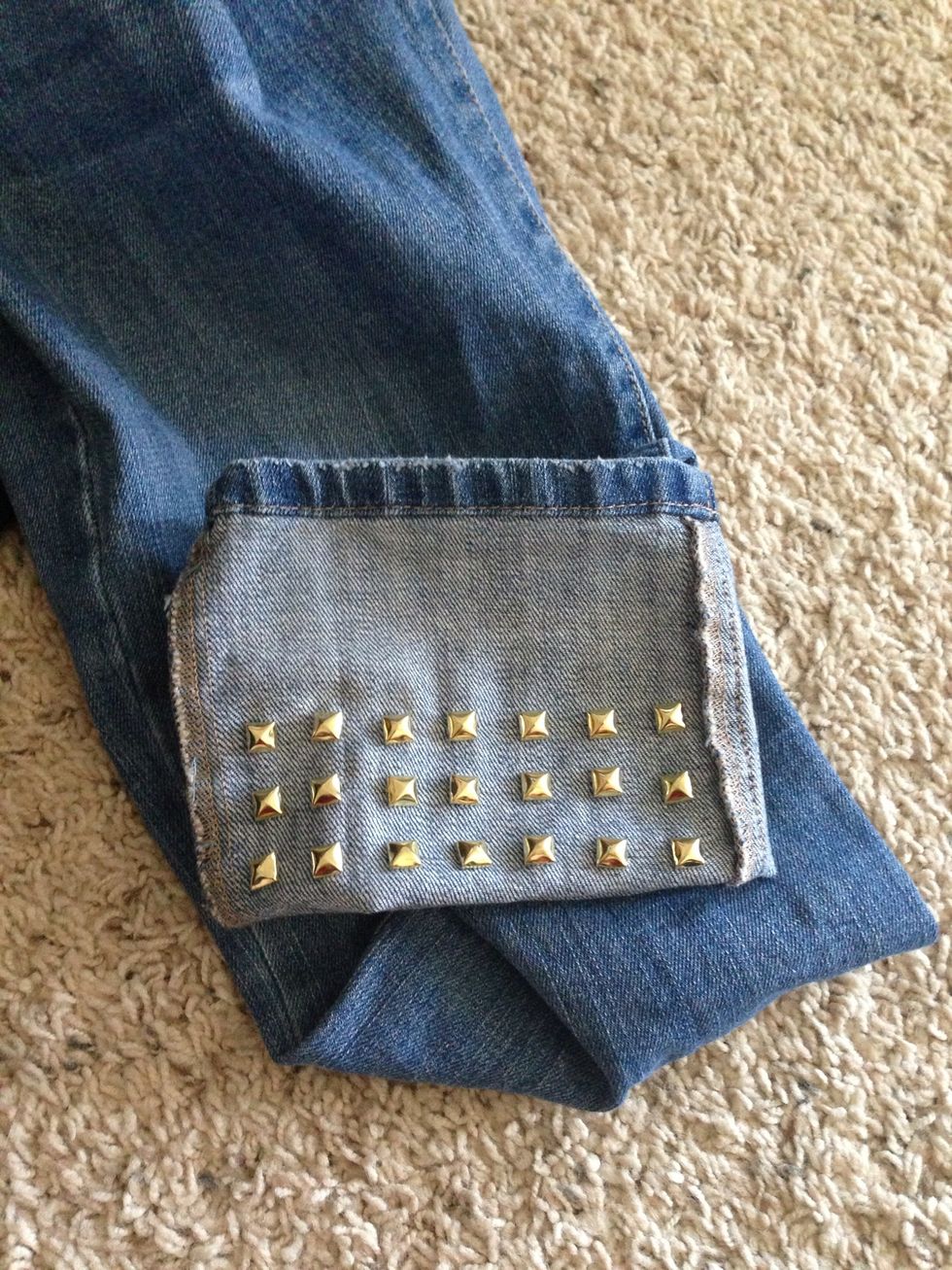 Here's what my cuff looks like when done and unfolded.
Stud the other leg and gold cuffs up to complete.
Enjoy!
Pliers
Studs (any color and assortment)
Pair of skinny jeans
Michele Wang
From the Chicago burbs. Online Marketing Assistant. Gamma Phi Beta and Purdue Krannert School of Management graduate. Organizer of people and fun.