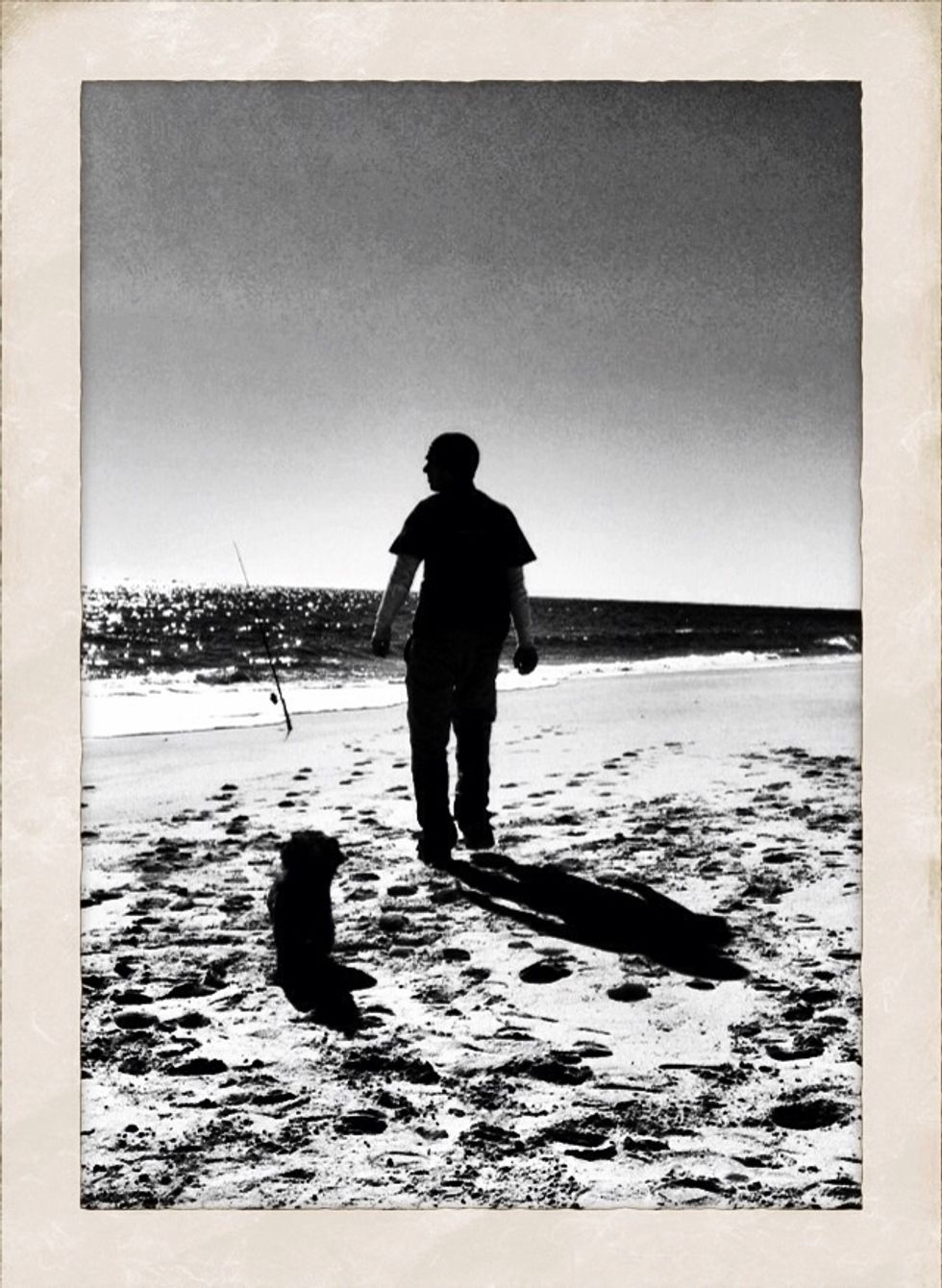 Try and catch some striper while they are running the northeast right now! There are a few decent ways to prepare Striped Bass, but I have found this is by far the best.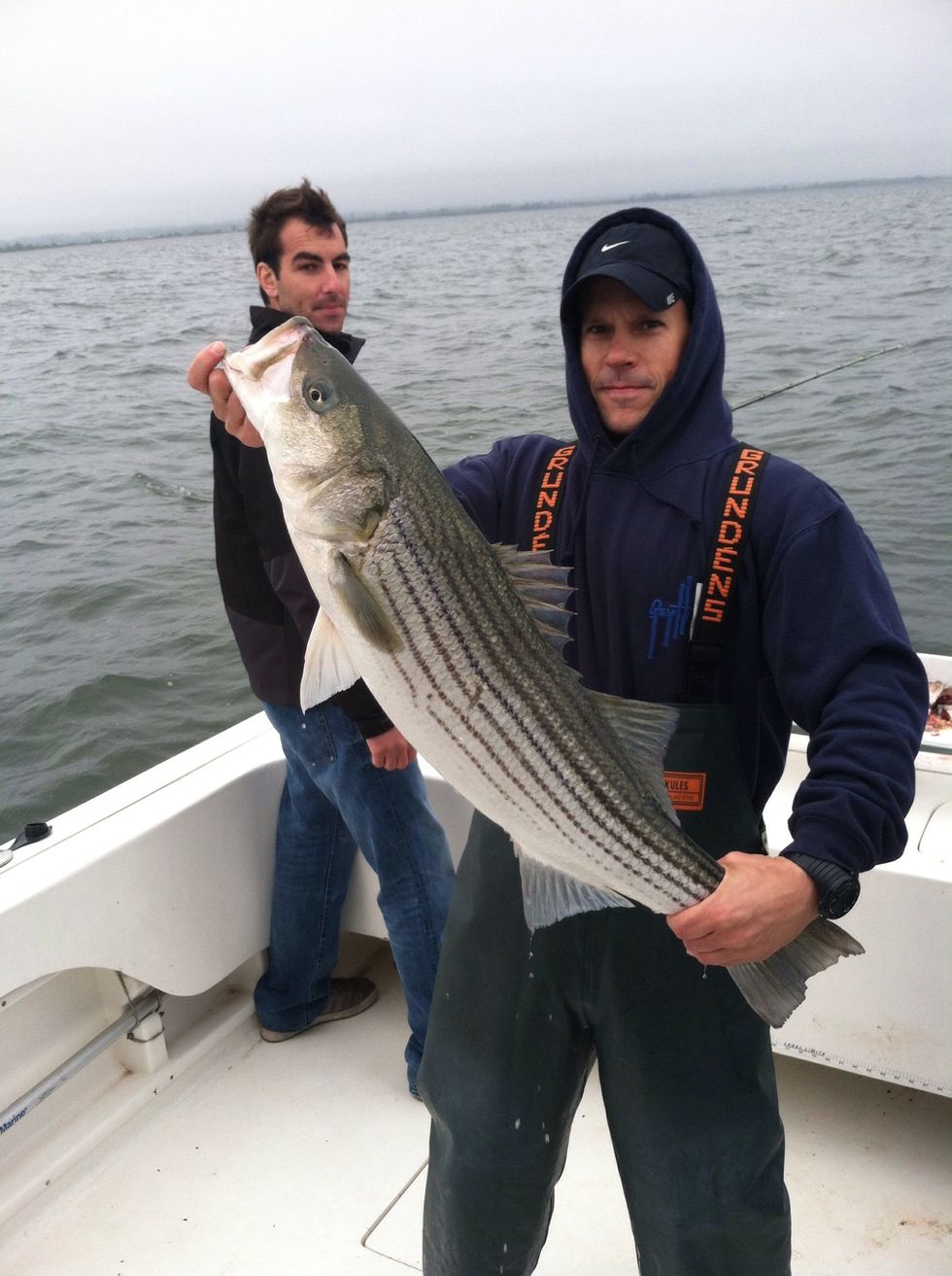 Once you've caught a striper or stripers, PLEASE only keep what you will eat. Release everything else. Filet the fish immediately and use as quickly as possible. Cut the striper into bite size chunks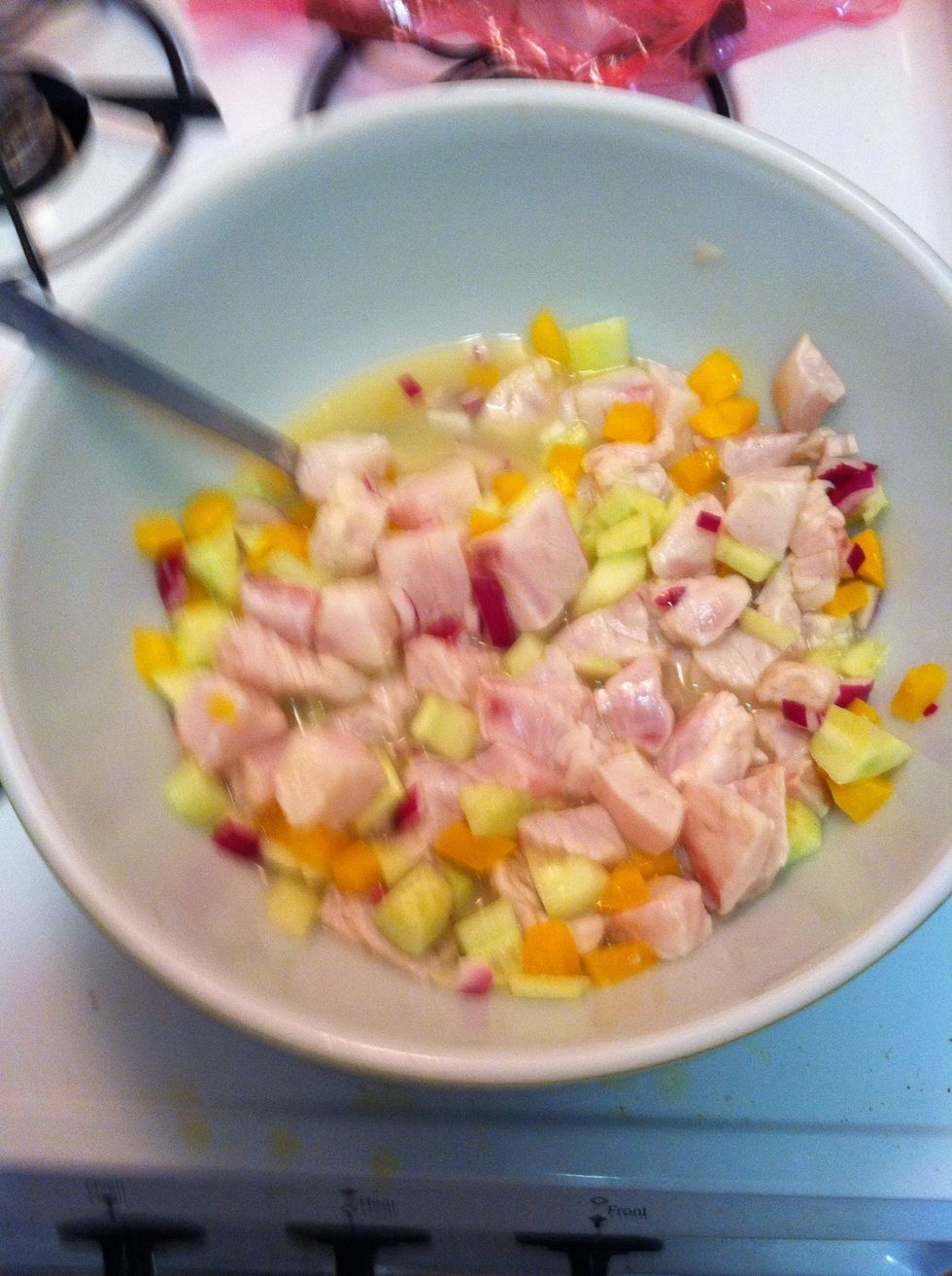 Add the juices, and any and all veggies you prefer. I use onion, peppers, and cucumbers and eat with tortilla chips. The acid in the juice cooks the fish. Let refrigerate for 4-6 hours and ENJOY!
2 (or more) striper filets
2 cups orange juice
1 Cup Key Lime Juice
1 Cup Lemon Juice
Assorted Veggies of your choice