How to make street tacos with shredded beef
Make Street Tacos With Shredded Beef
156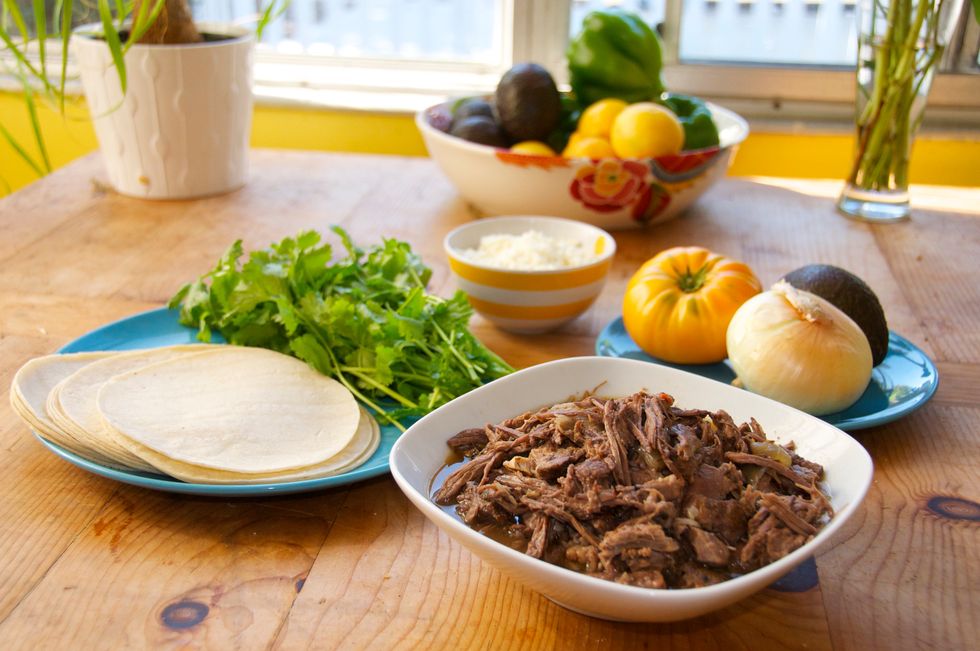 This is everything you'll need! But there are 2 tricks to perfect tacos - crisping up your beef, and slightly grilling your tortillas. They hold up better if you do this and it adds a nice texture!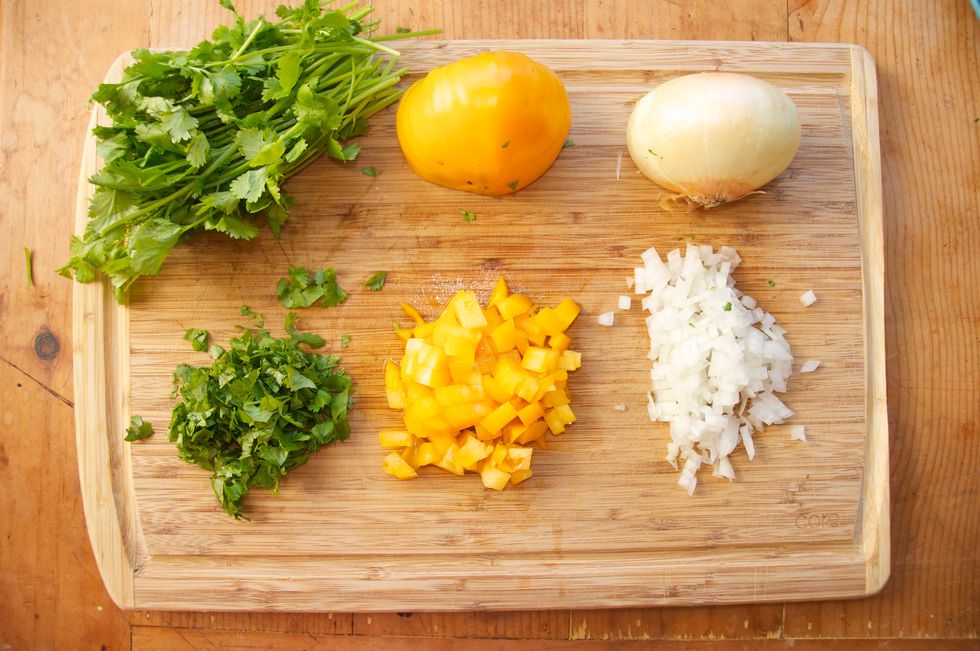 Dice your onion, tomato and cilantro like pictured. Dice them however you want, but we like to keep our dices small so when you take a bite everything is nice and uniform - there are no huge chunks!
Cut your avocado like above, then take a spoon and scoop it out and add it the bowl with your onions, tomatoes and cilantro.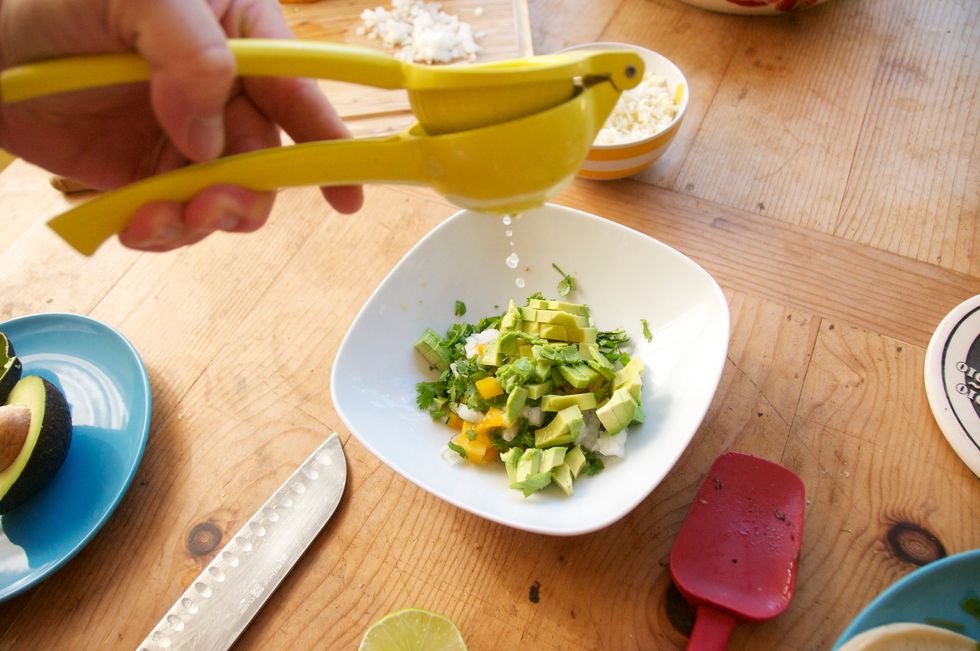 Squeeze the juice from 1 lime...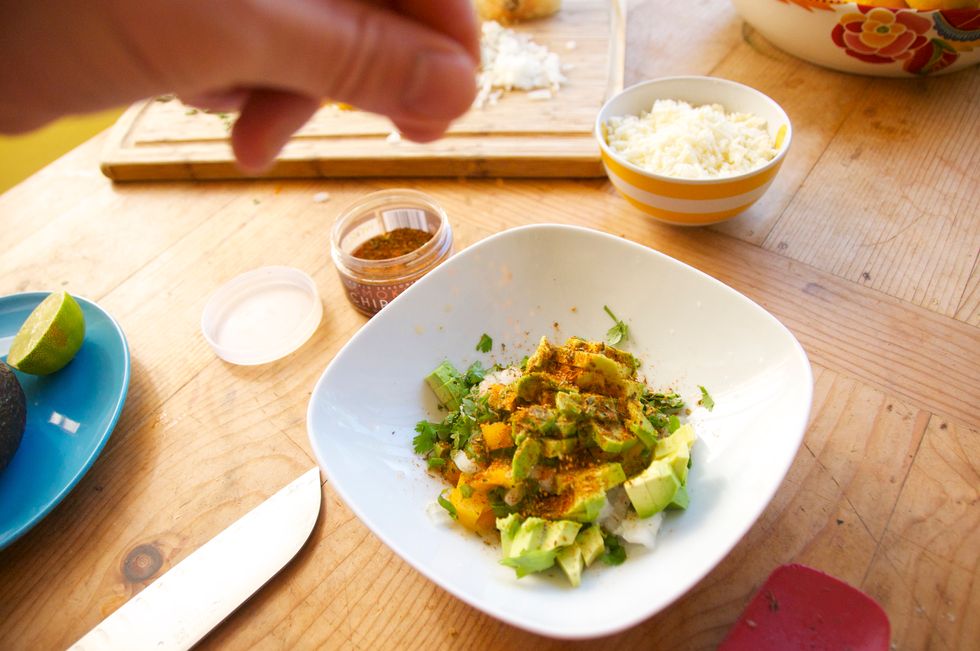 Add a couple big pinches (2 teaspoons) of our Smokin' Chipotle Seasoning blend. This stuff is amazing and it's gluten free, all natural and kosher! Use it on ANYTHING you cook - you will love it!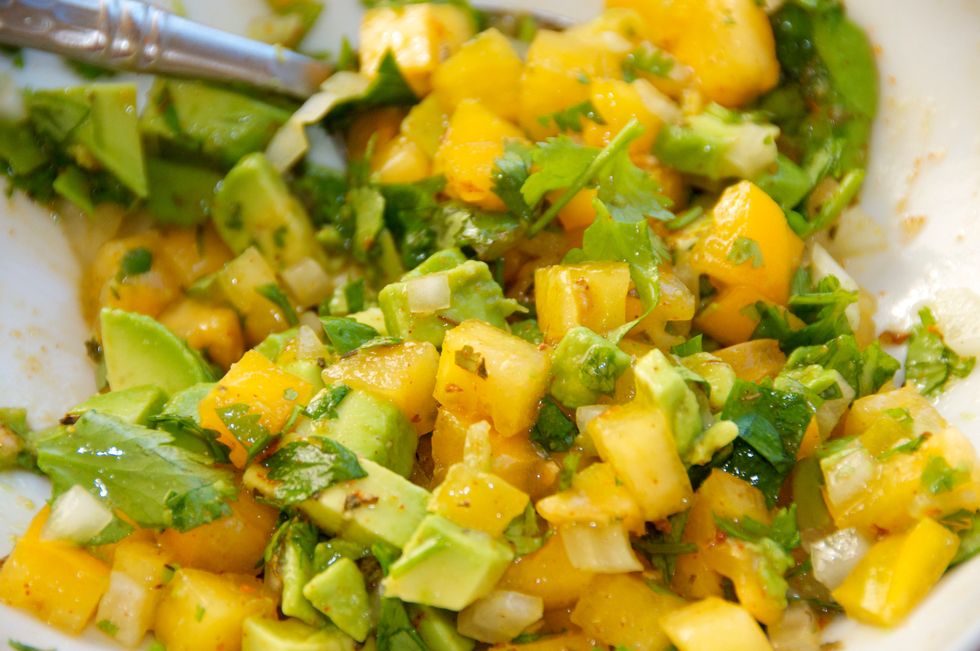 Mix it all up! It gets better with time so if you make this a day before you eat it you'll love it even more. But, we doubt you can wait that long after you taste it. So just eat it already!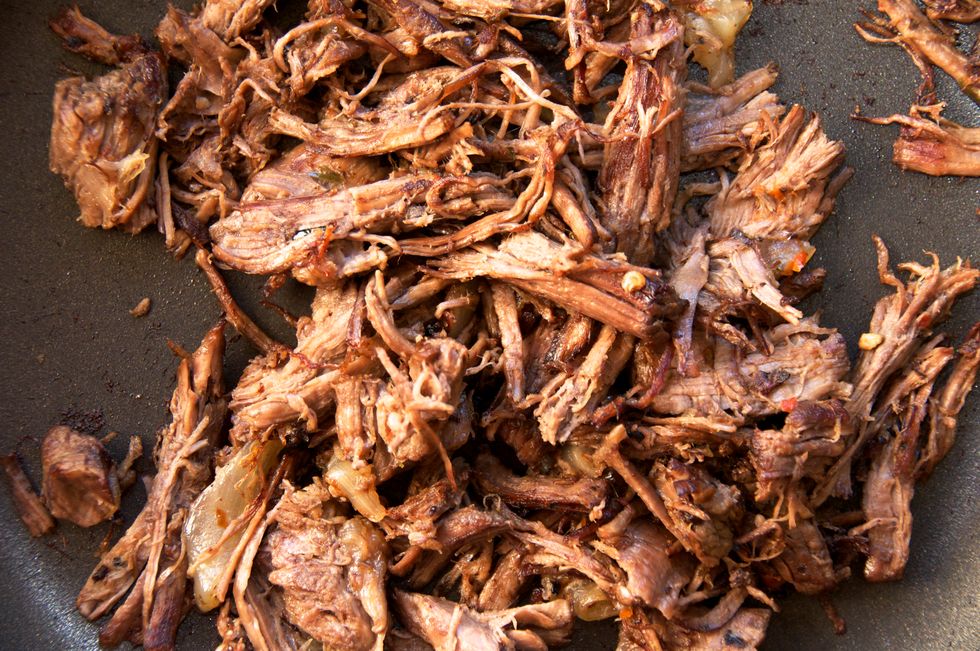 Grab a pan then add some oil. Get it nice and hot then add some of your prepared shredded beef. We like to add a pinch or two of our Smokin' Chipotle during this step to kick up the flavor!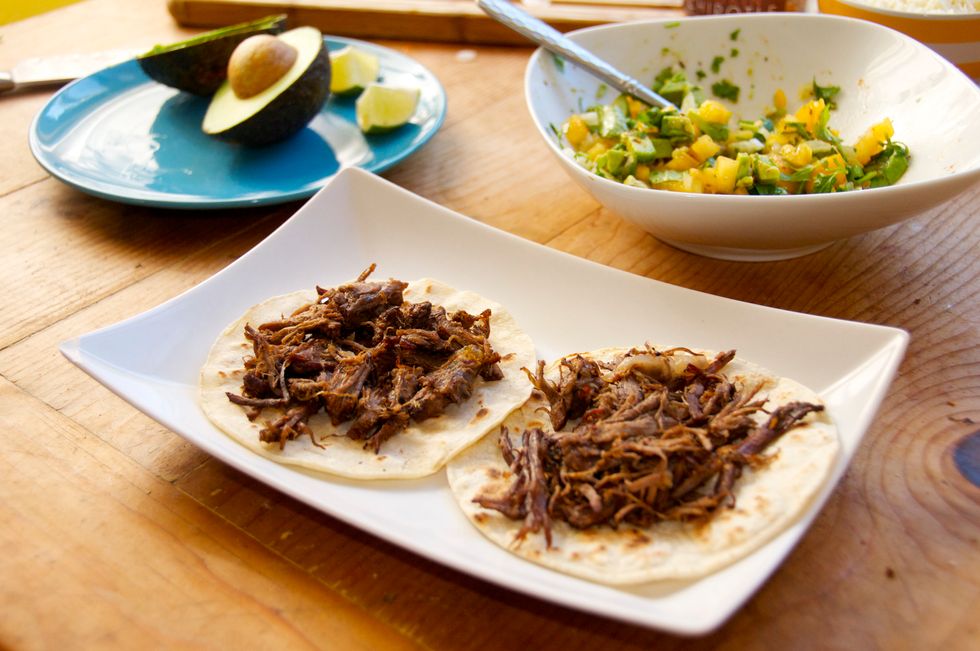 Make sure to crisp up your tortillas a bit. Add them to a hot pan or simply toast them a bit over an open flame - but be careful - you're playing with fire so don't burn your self. Add some beef....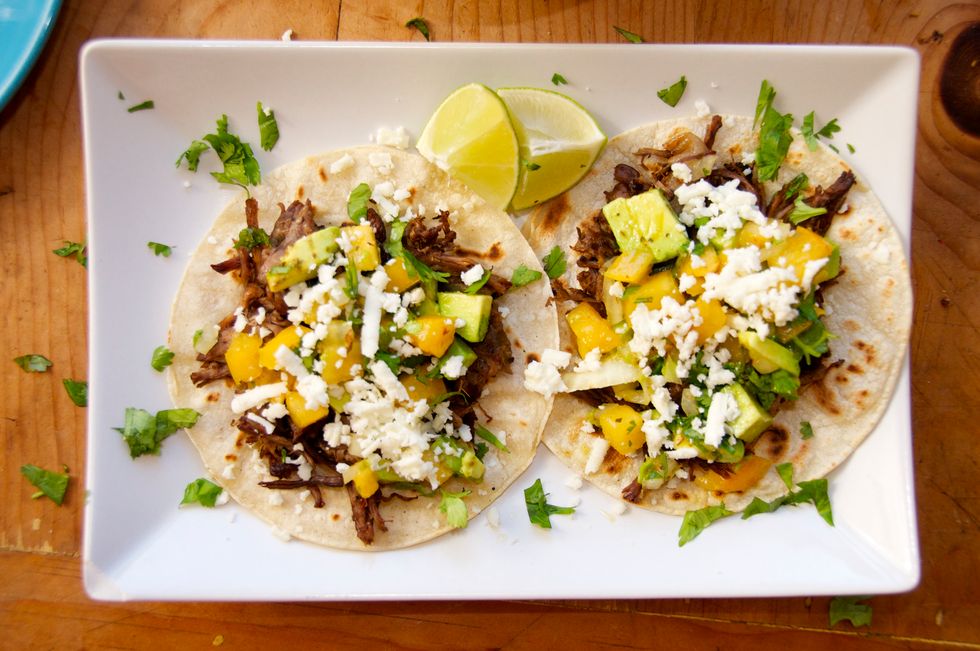 ...some of the fresh salsa and some Cotija Cheese! Garnish with some limes and a pinch of fresh cilantro! Enjoy...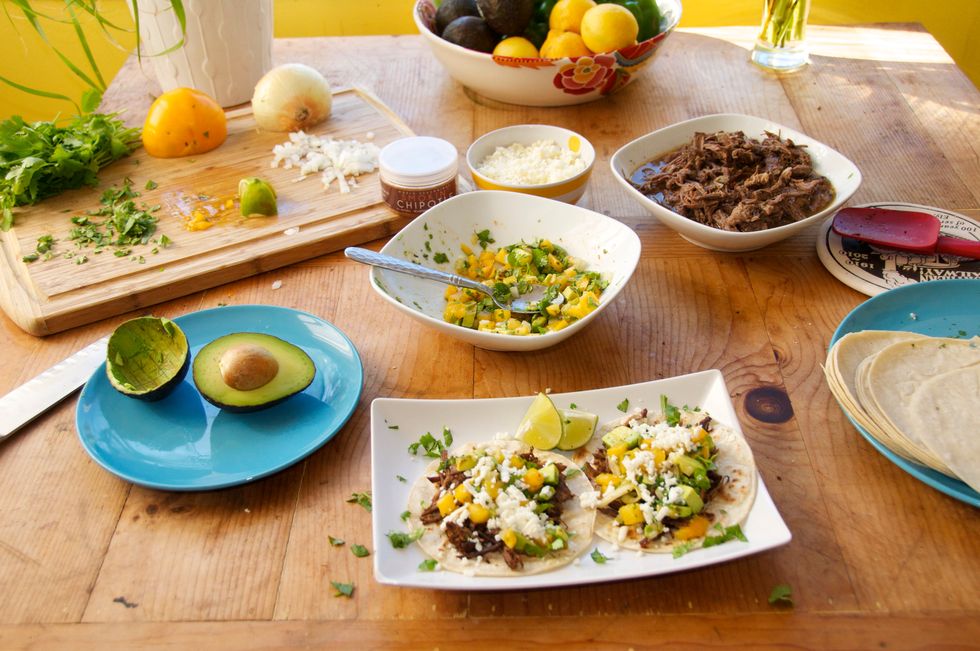 Just a picture of it all on our table... If you'd like to try any of our seasoning blends, visit our website at: www.worldseasonings.com. Use the code "snapguide" and save 25%.
Yum...nom, nom, nom, nom! These are perfect for kids too! Rumor has it, 3-year old kids love our tacos, just sayin!
1.0 Batch of Shredded beef (see our other guide how)
1.0 Avocado
1.0 Organic Tomato (yellow if possible)
1.0 Onion, diced small
1.0bnch Cilanto
2.0 Some Limes
3.0pch Smokin' Chipotle Seasoning Blend
1.0 Bag of corn/flour tortillas
Cotija Cheese
World Seasonings
World Seasonings offers 9 amazing gluten free, kosher and all-natural seasoning blends that will make breakfast, lunch and dinner extraordinary.
San Diego, CA - everywhere