Combine the yeast and warm water. After five minutes the yeast should be foamy looking, if not discard and try with new yeast.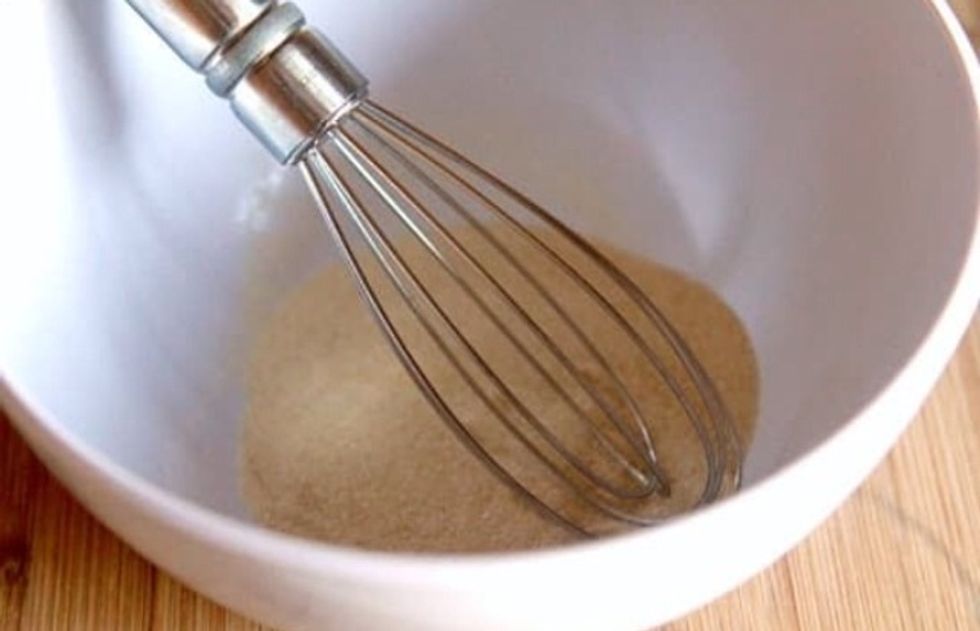 In a bowl mix the butter, sugar, egg, vanilla and salt and whisk until combined.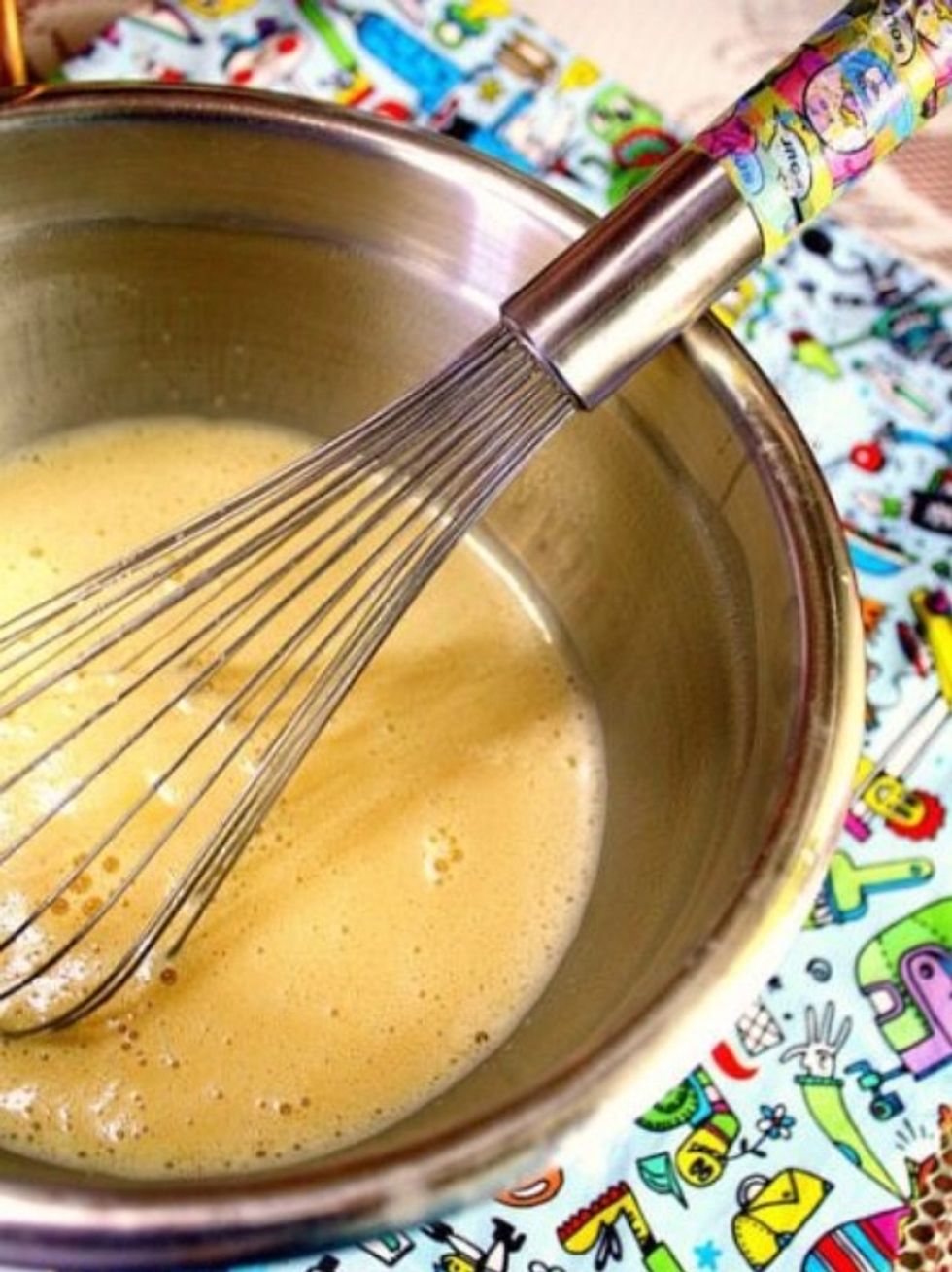 Add in the flour until it forms a dough. Knead the dough then let it rise until it's twice the Size.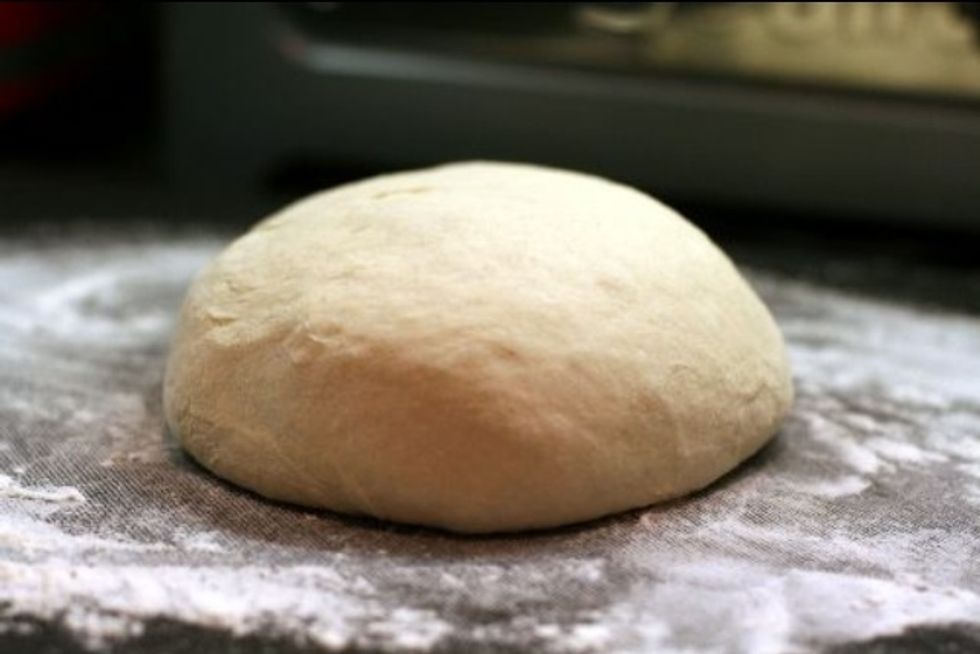 Cut out the donuts then lay them on a baking tray. You can make your glaze and heat oil in this time.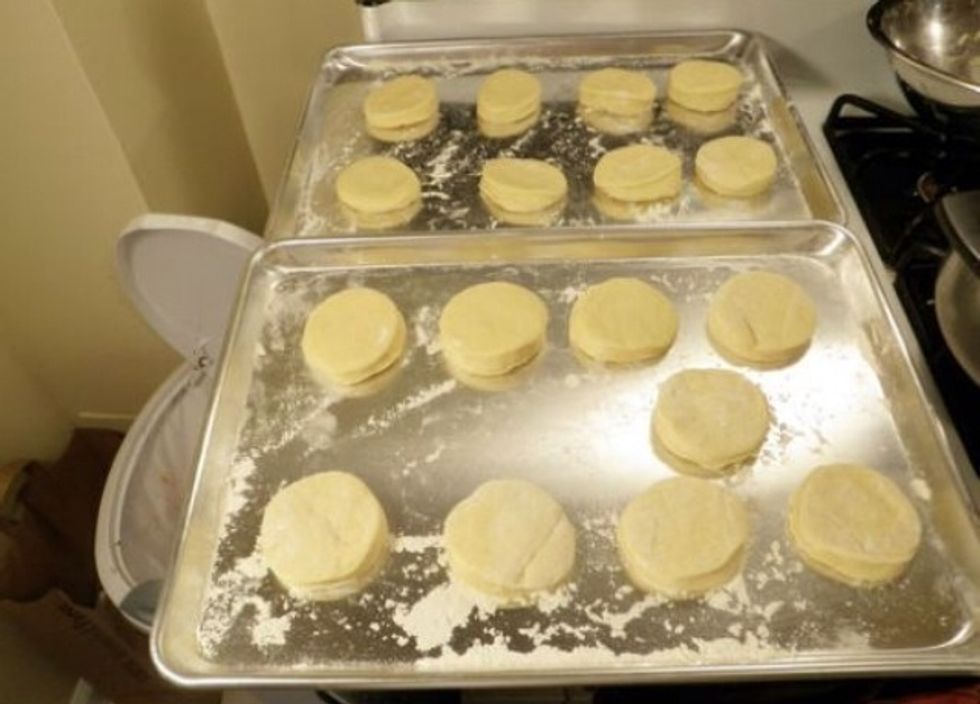 Pour 2-3 inches of oil in a pan and let it heat.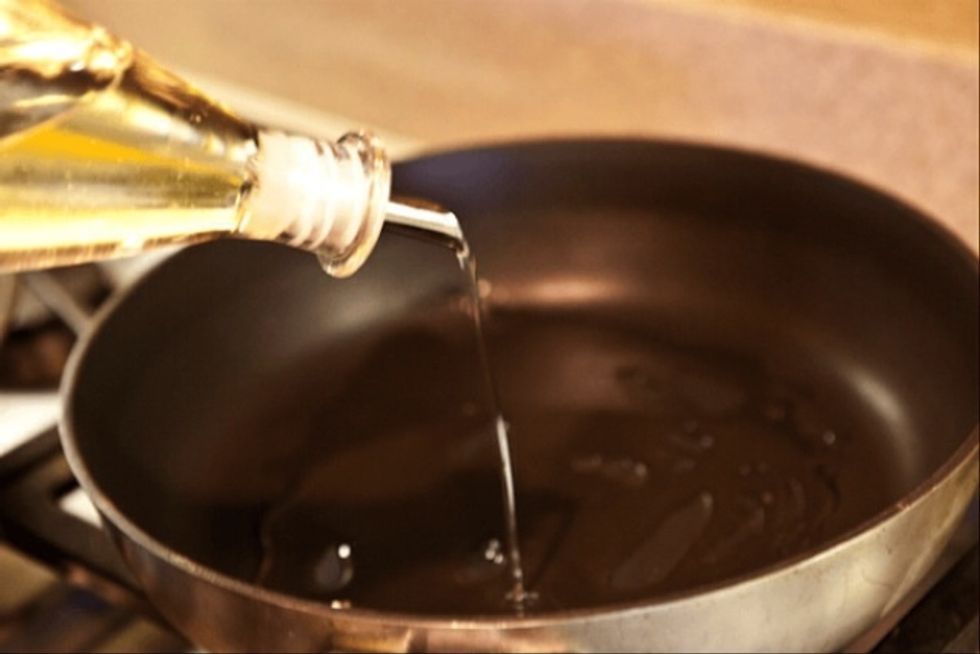 Fry the donuts until there golden brown.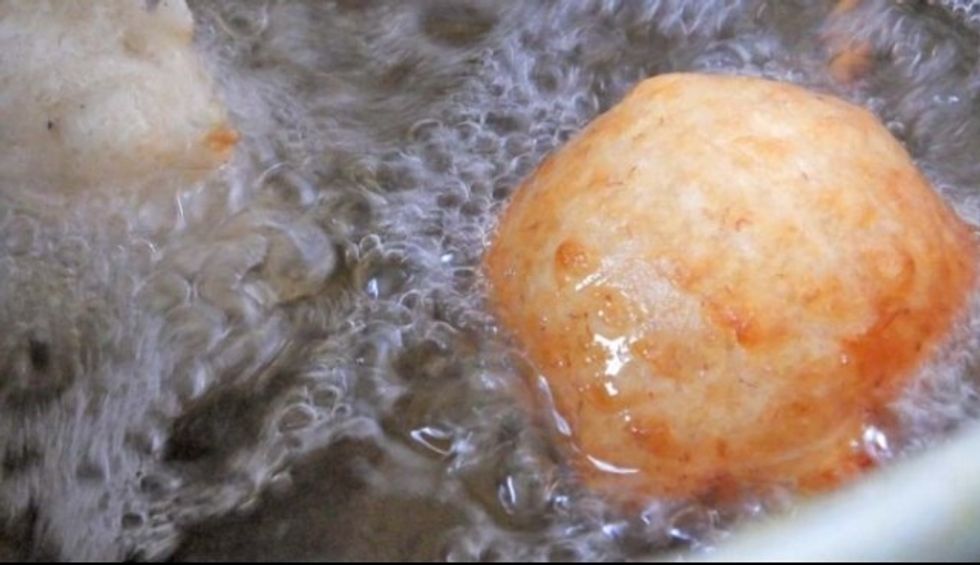 For the glaze mix 1 cup powdered sugar and 2 tablespoons of water or milk. Add a few drops of red to tint the glaze pink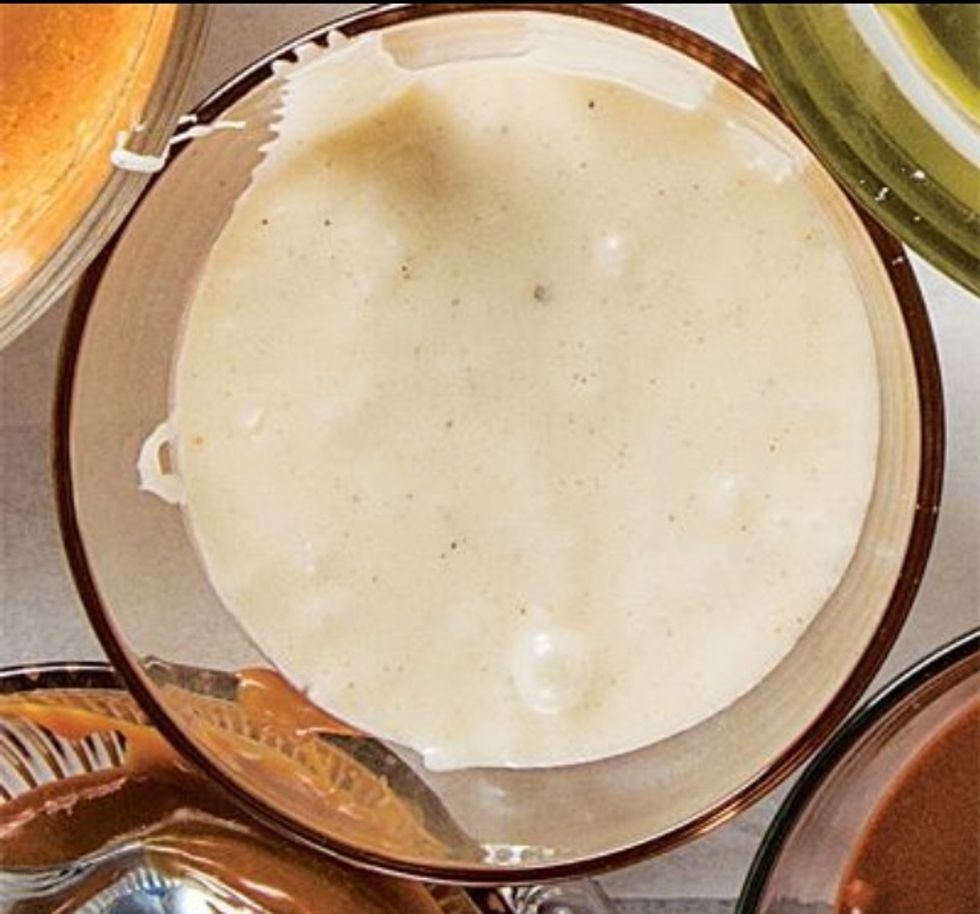 Once the donuts are cooled enough that you can handle them, fill a piping bag with whipped cream or cool whip then cut 2 slits on the side and fill the donut with it.
Dip the donuts in the glaze, then place the chopped strawberries on top, then lastly sprinkle the chopped shortcake on top. Delicous!!!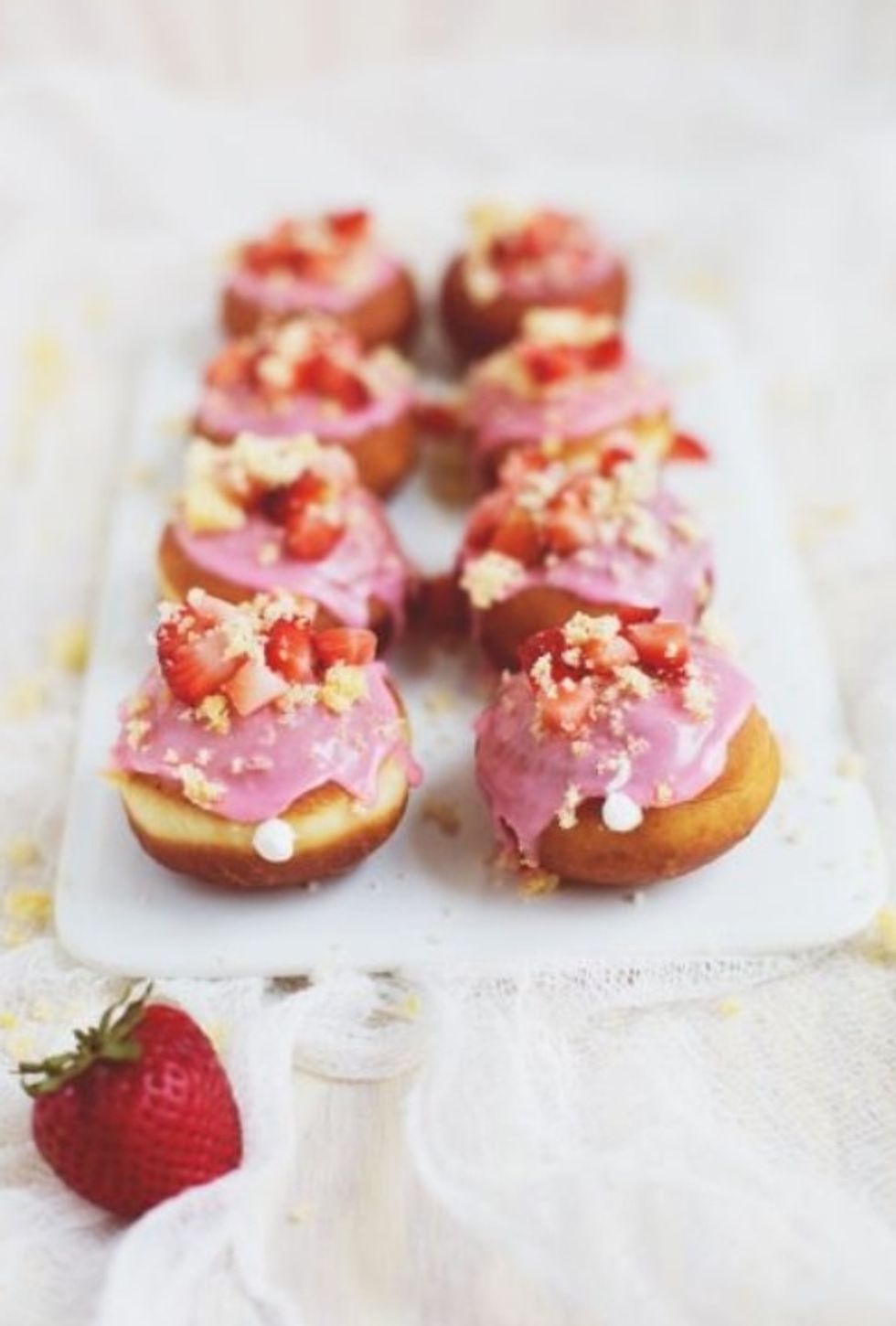 1/3c Warm water
1/2Tbsp Active dry yeast
2.0Tbsp Melted butter
1/3c Whole milk
1/3c Sugar
Egg
3.0tsp Salt
2.0tsp Vanilla
1/4c Flour
1.0c Powdered sugar
2.0Tbsp Water or milk
Red food colouring
Whipped cream or cool whip
Chopped strawberries
Crumbled shortcake
Love @T First Bite
Hi my name Is Khadydja!!! I love art ,cooking and baking. I was on the Children in Need Choir and an African fashion show.