Pictured: cake ingredients. Eggs, milk, salt, butter, baking powder, vanilla extract, white sugar, cake flour.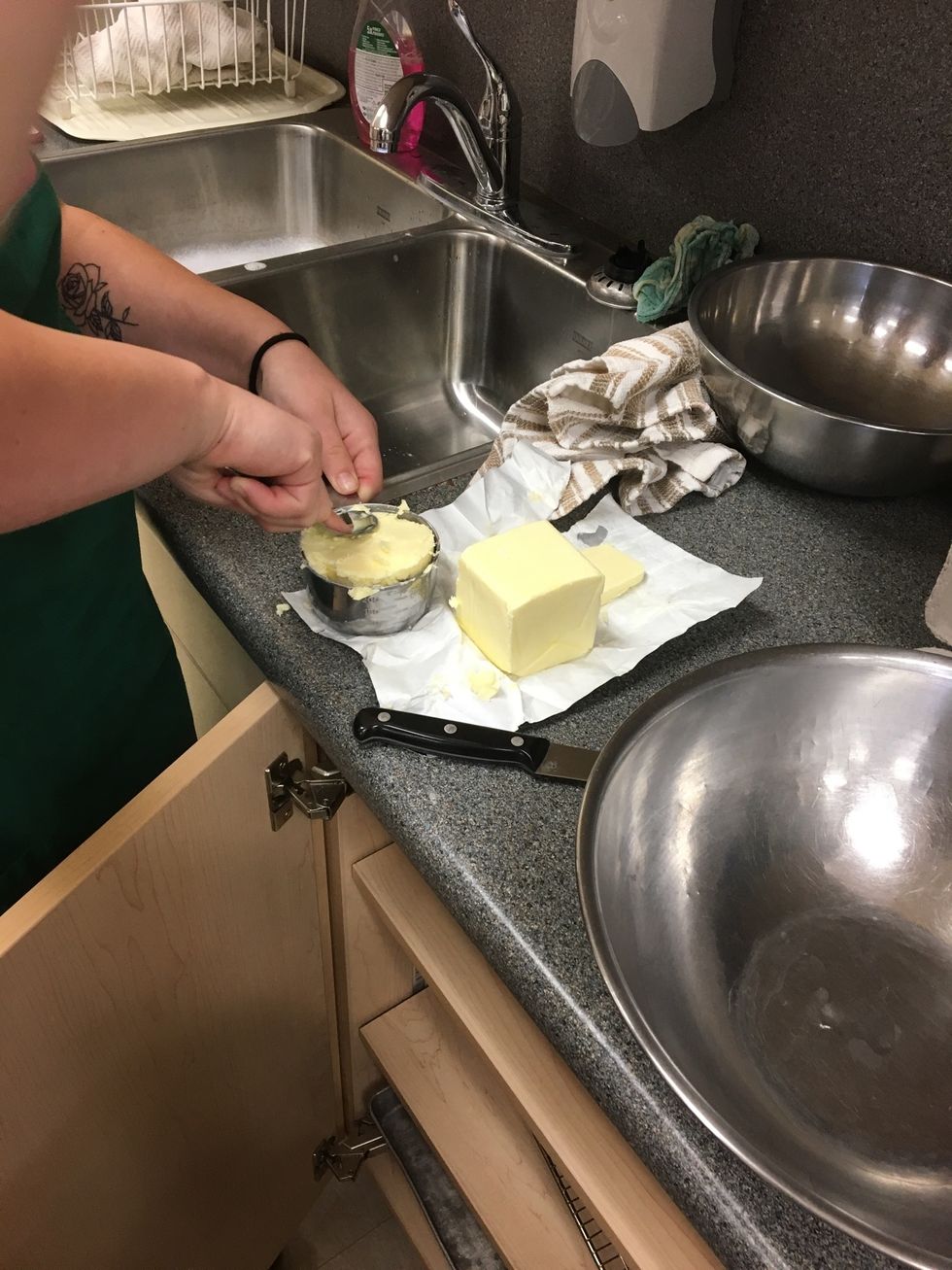 To measure the butter, use a spoon and fill cup to the brim with butter. Level with a flat object.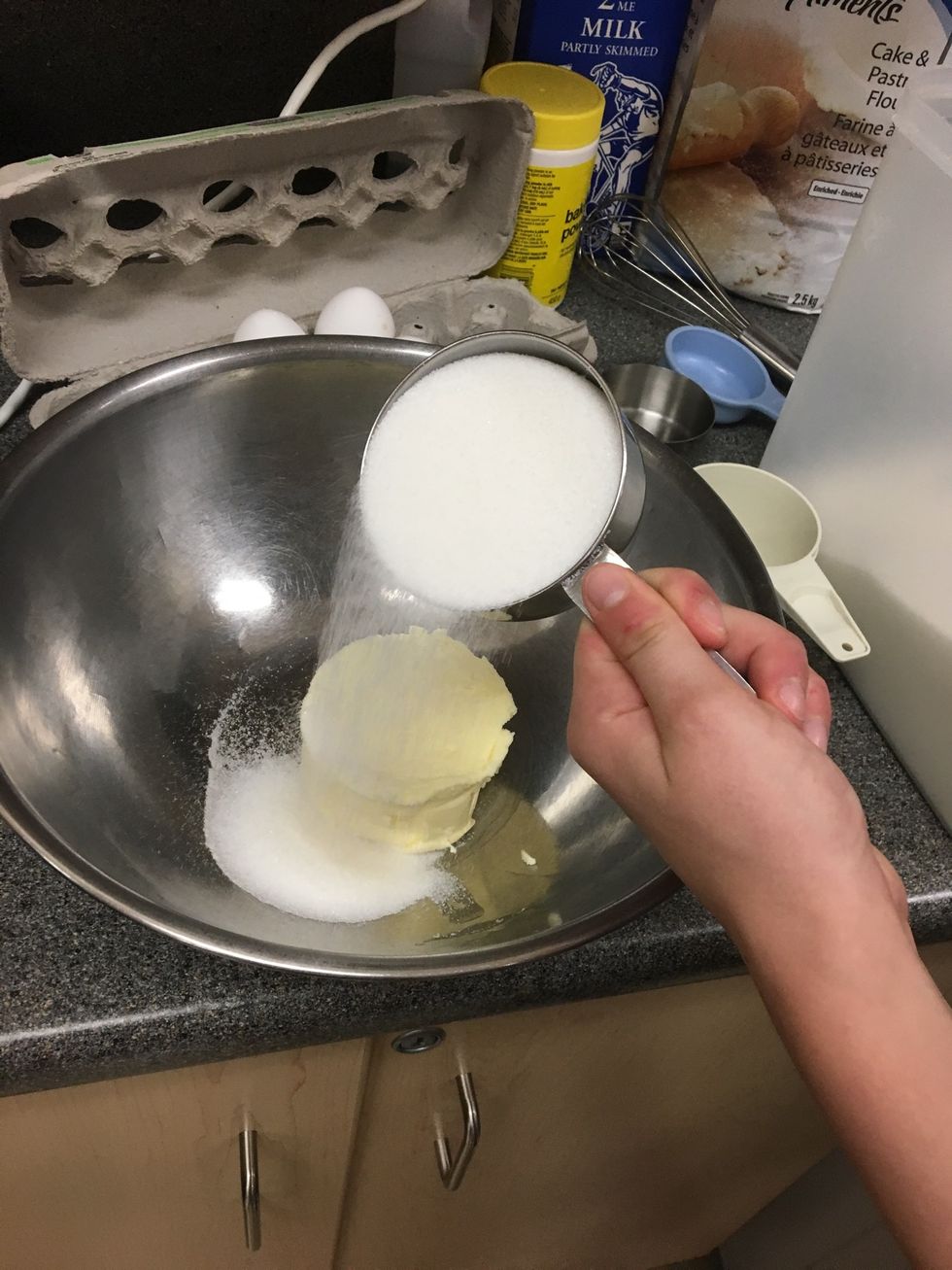 Pour sugar into the bowl.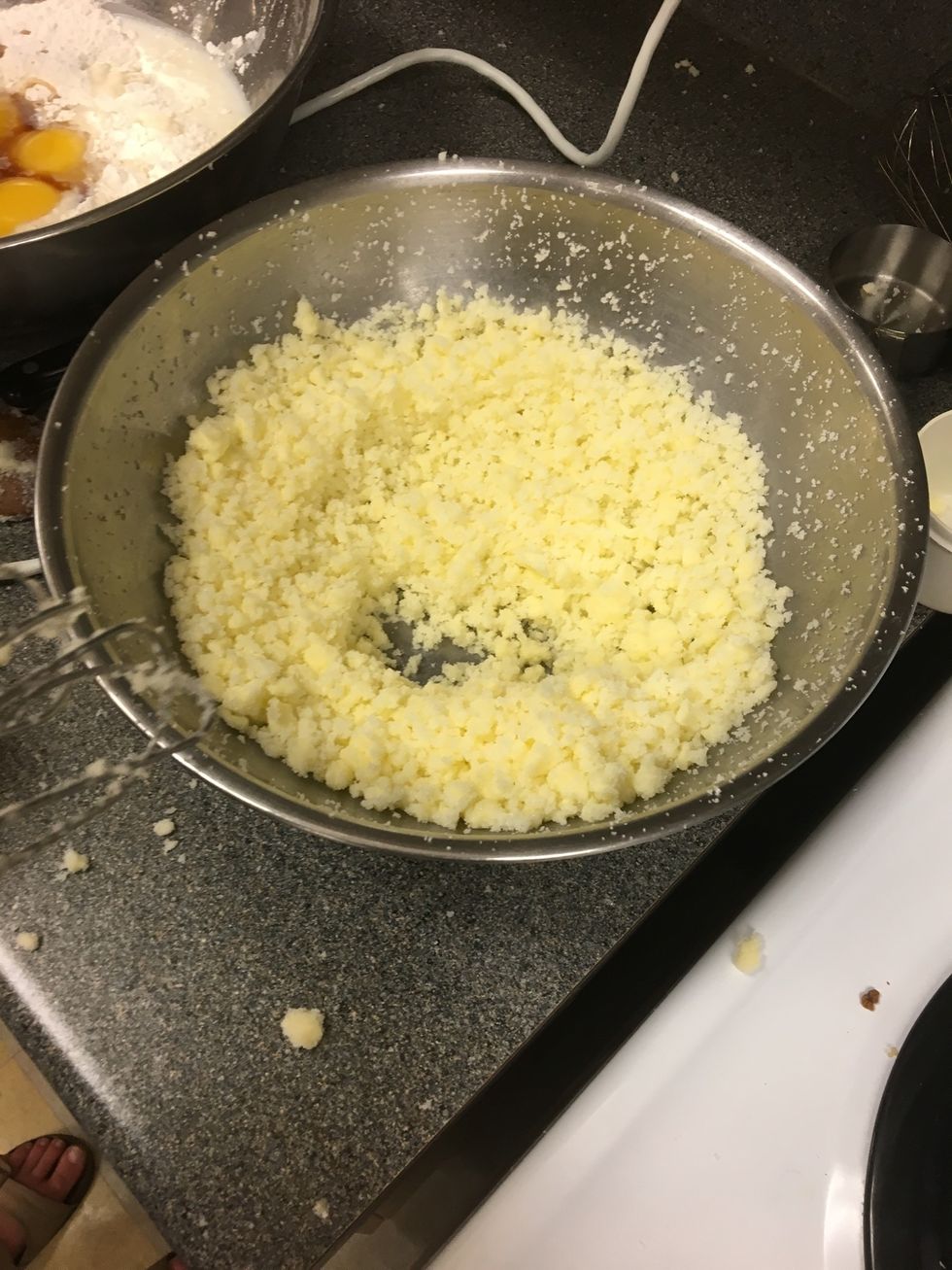 Final product of the butter and sugar mixture.
Final product of flour mixture.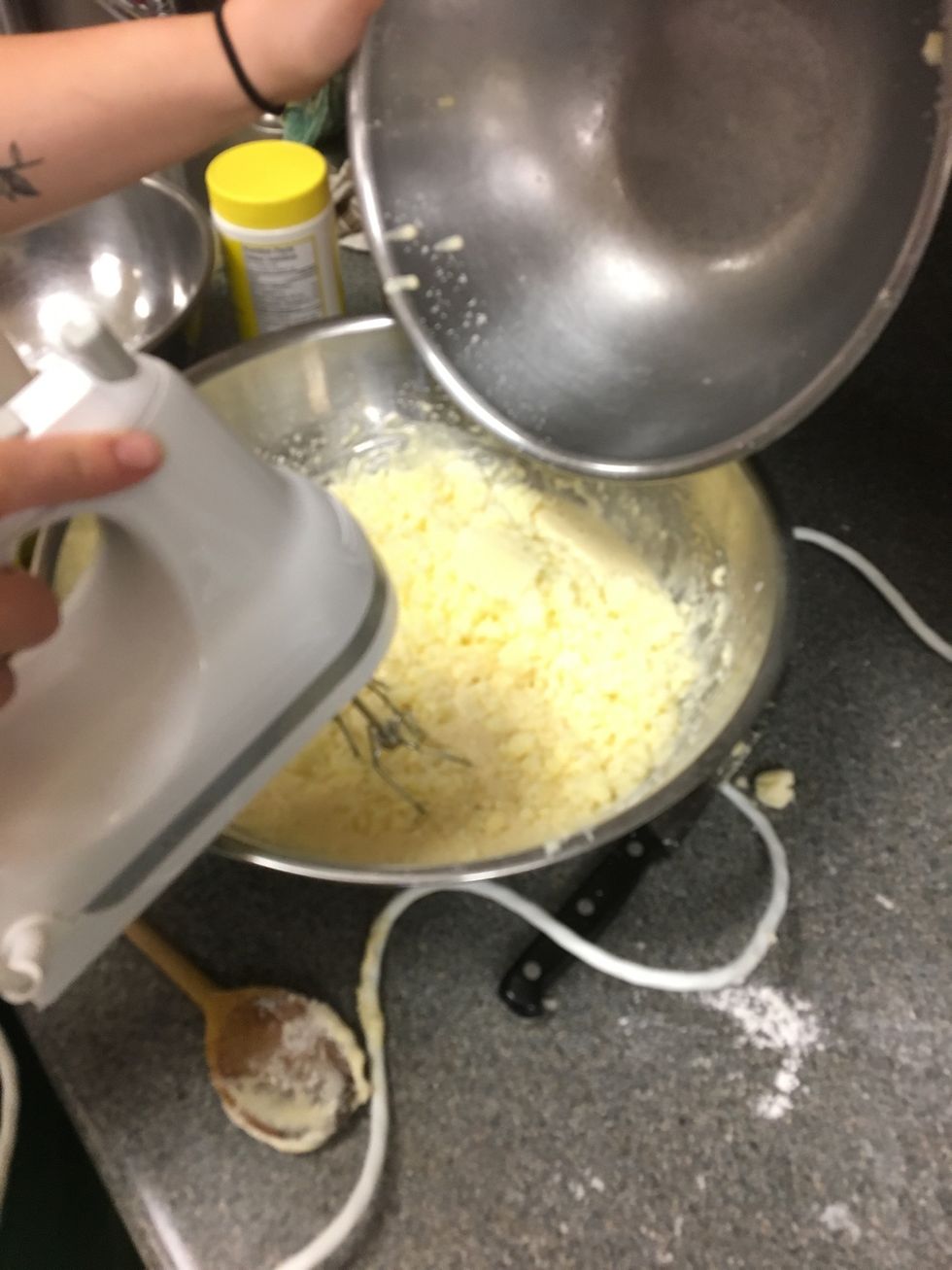 Add butter/sugar mixture to flour mixture. Continue to beat.
Final product of mixing the flour and butter mixtures.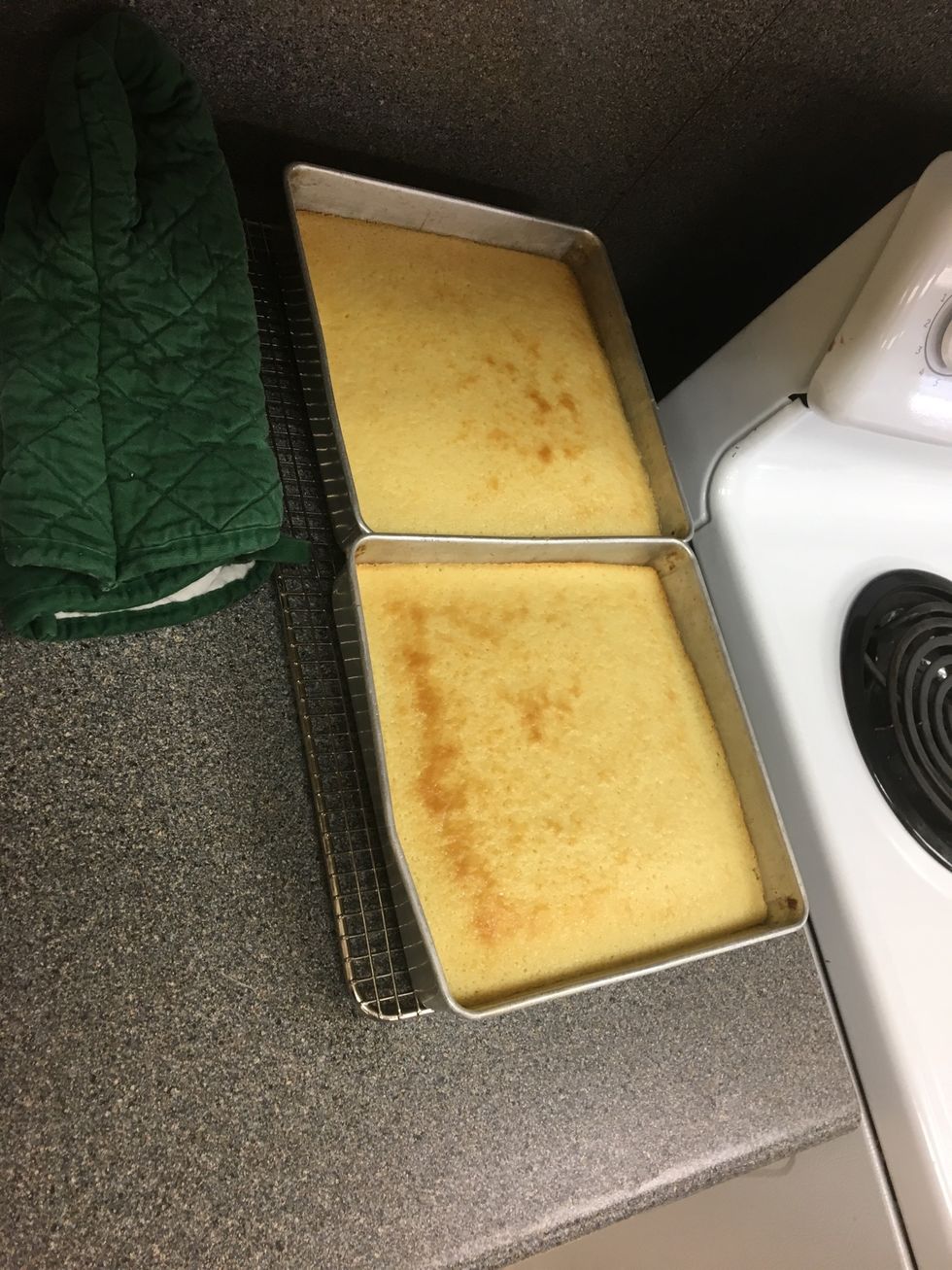 After 30 minutes, let cool. If chilled or used, it runs the risk of sinking. Nobody likes sunken cakes!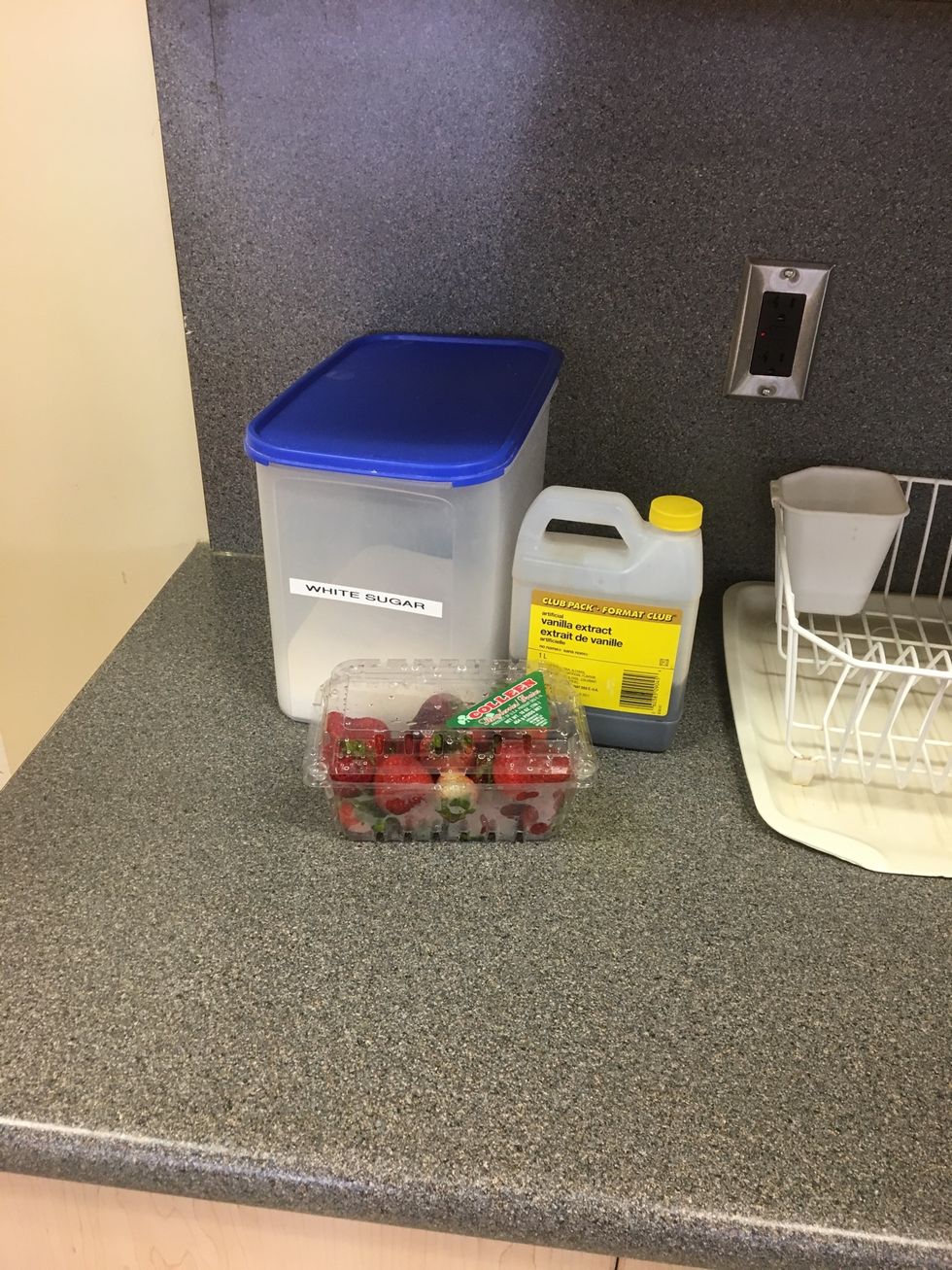 pictured: ingredients for strawberries. 1 quart of strawberries, vanilla extract, and white sugar.
Then, add vanilla extract!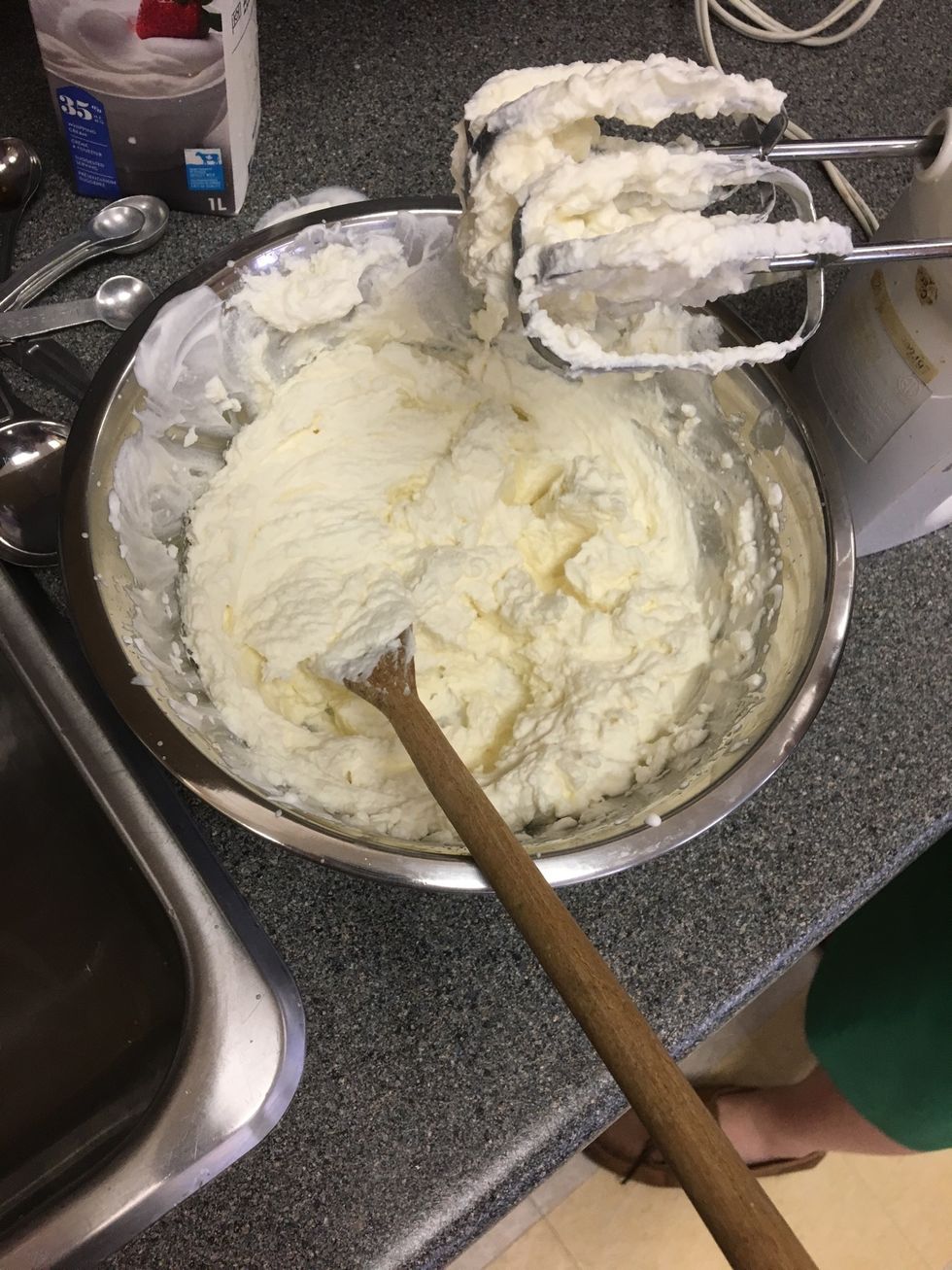 Final product for the whipped cream.
Spoon half the whipped cream into the first layer of cake. Spread evenly!
Whipped cream ingredients.
Place the second layer of cake on top of the cake. Repeat the strawberry and whipped cream steps!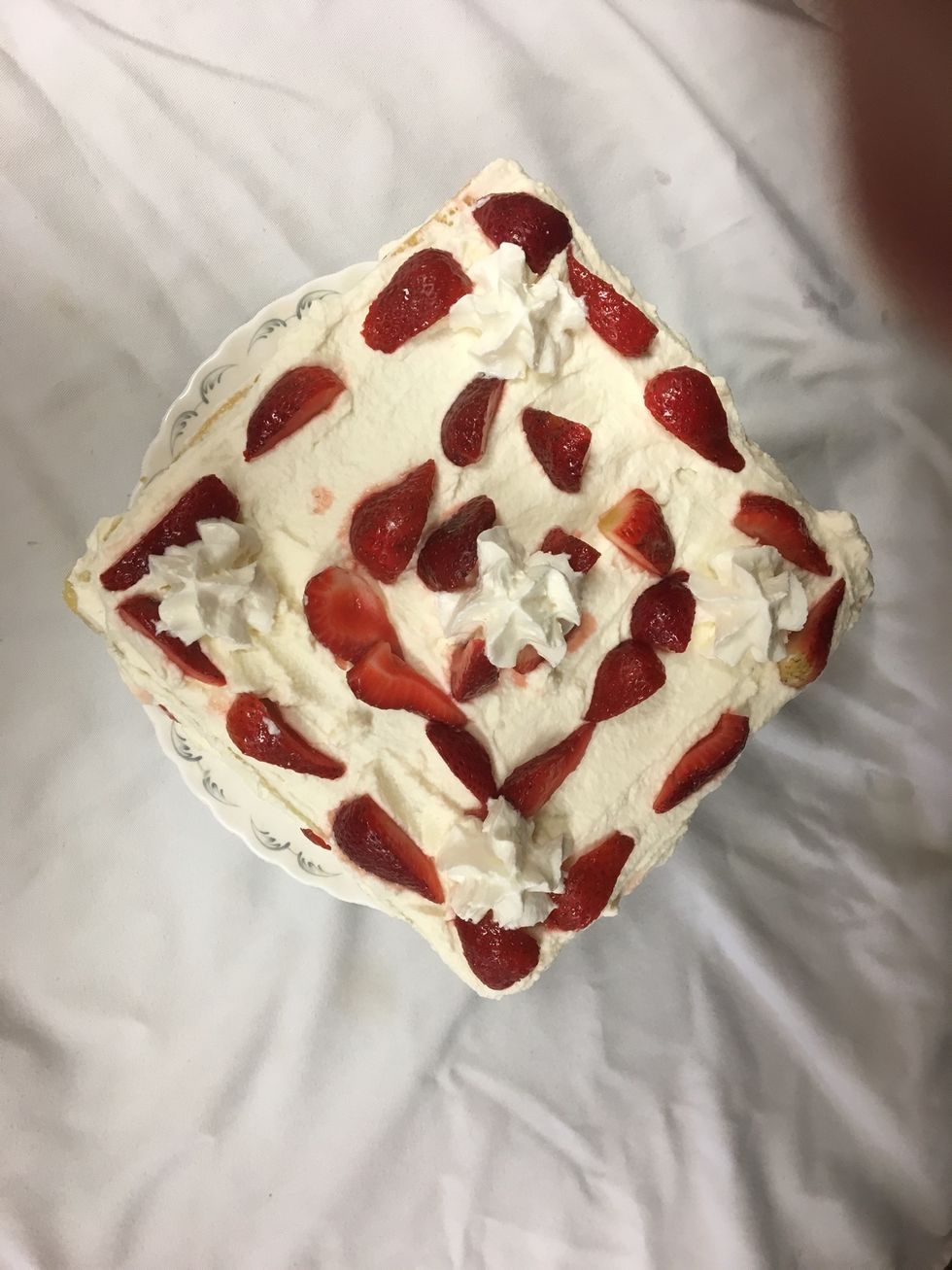 Final product.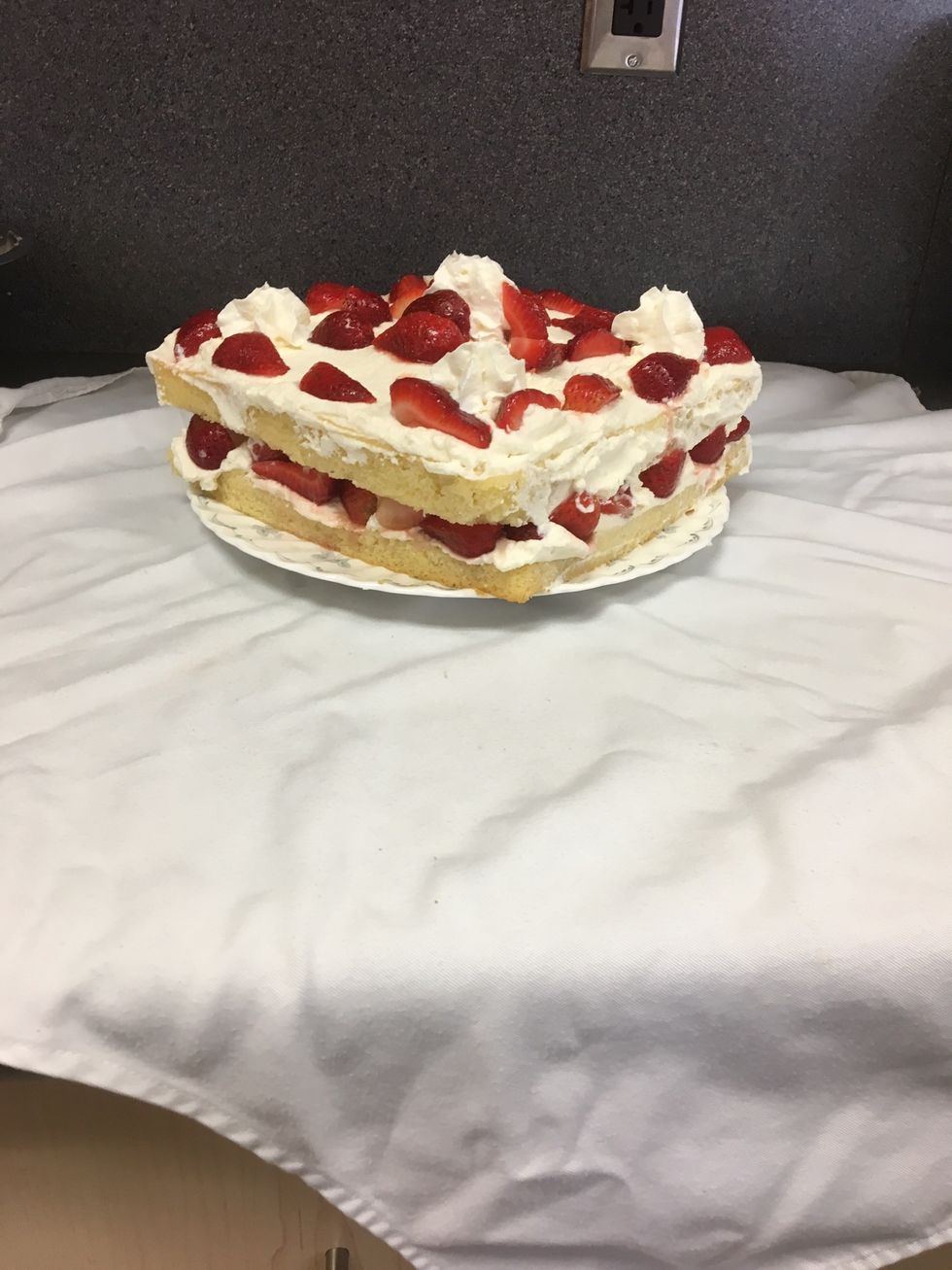 Get creative for the top of the cake!
It makes a big cake.
1 cup (2 sticks) room temperature butter
2 cups granulated sugar
3 cups cake flour, sifted
1 tablespoon baking powder
1/2 teaspoon salt
1 1/4 cup milk
4 large eggs
2 teaspoons vanilla extract
// for strawberries
1 quart fresh strawberries, sliced
2 tablespons granulated sugar
1 teaspoon vanilla extract
// for icing
2 cups heavy whipping cream
1/4 cup granulated sugar
1 teaspoon vanilla extract