If there is one thing I would change, I would have rolled the dough thinner and made more. Then I would use 2 cakes/biscuits to make one strawberry shortcake and not cut them in half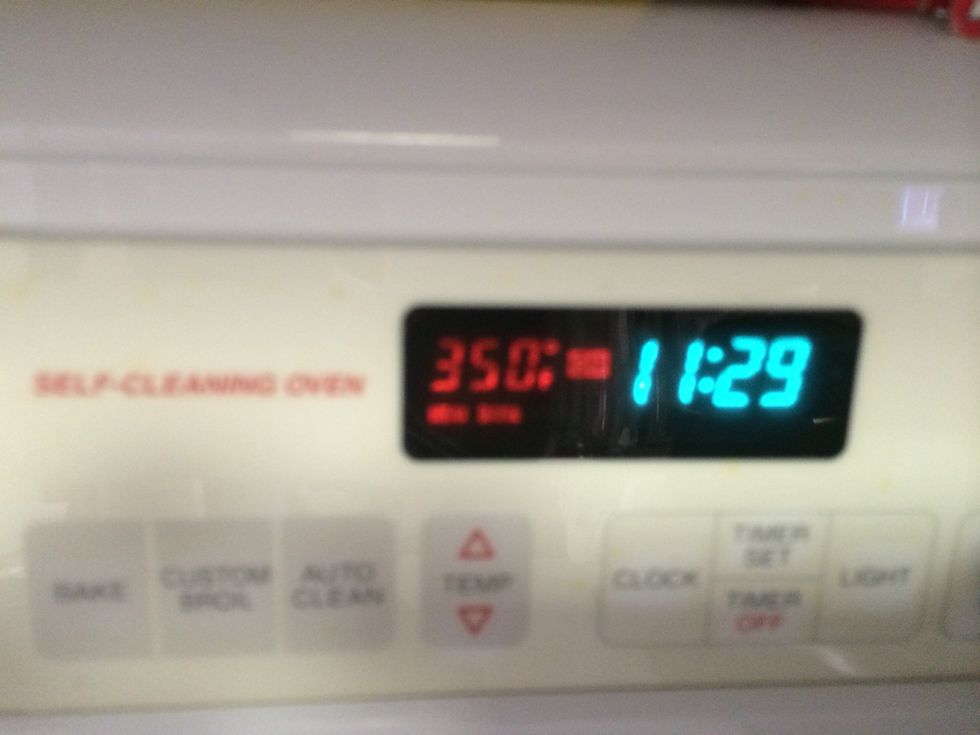 Preheat oven to 350 degrees Fahrenheit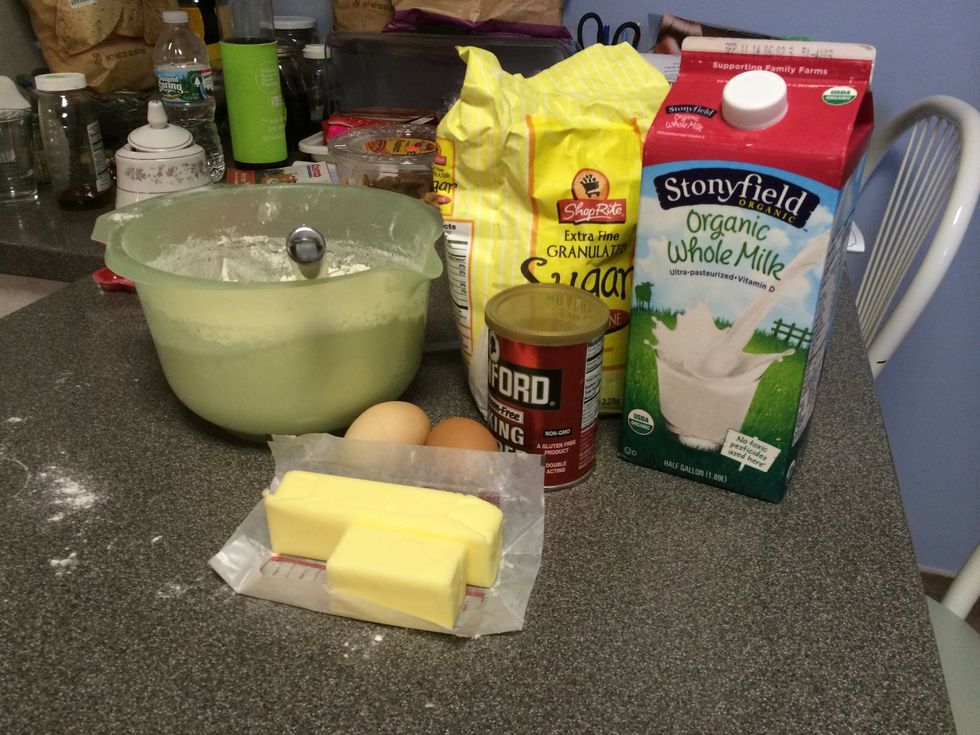 Gather ingredients for the cake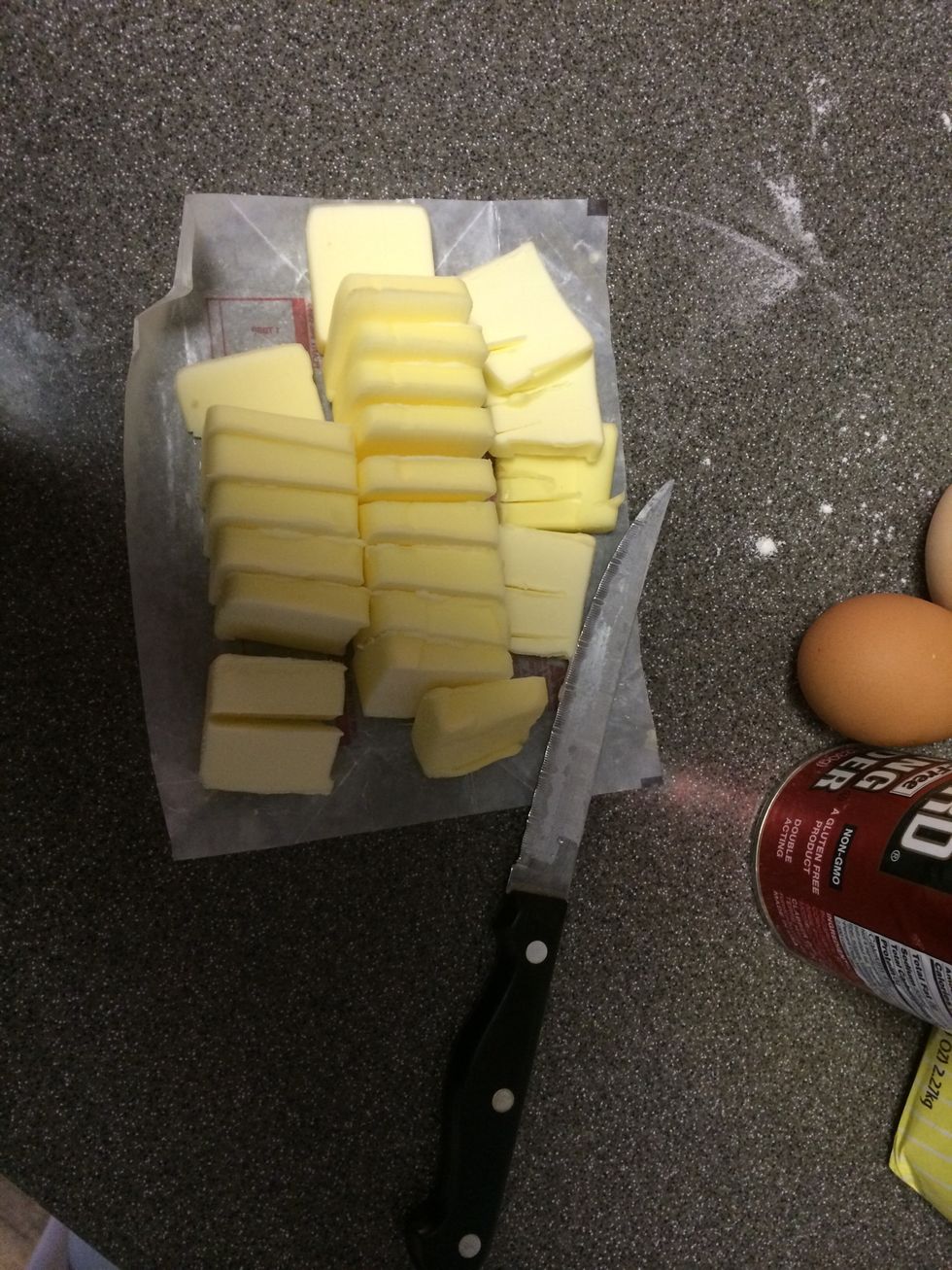 Cut up butter into smaller piece so softens faster
Note: if you don't have self rising flour it is easy to make and I have a guide on how to make it! You need to use self rising flour for this recipe!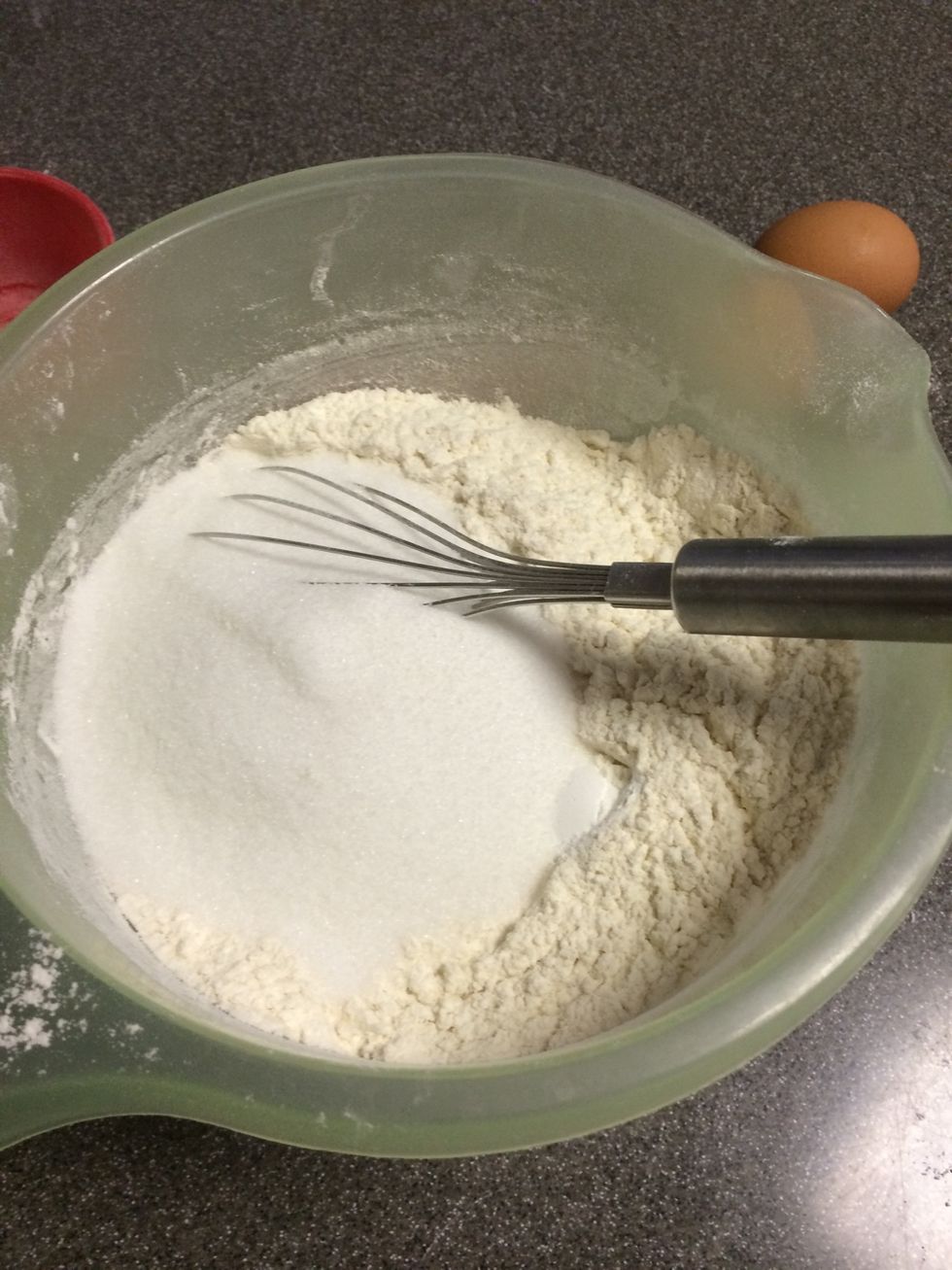 Add self rising flour, baking powder, and sugar to a bowl. Mix together.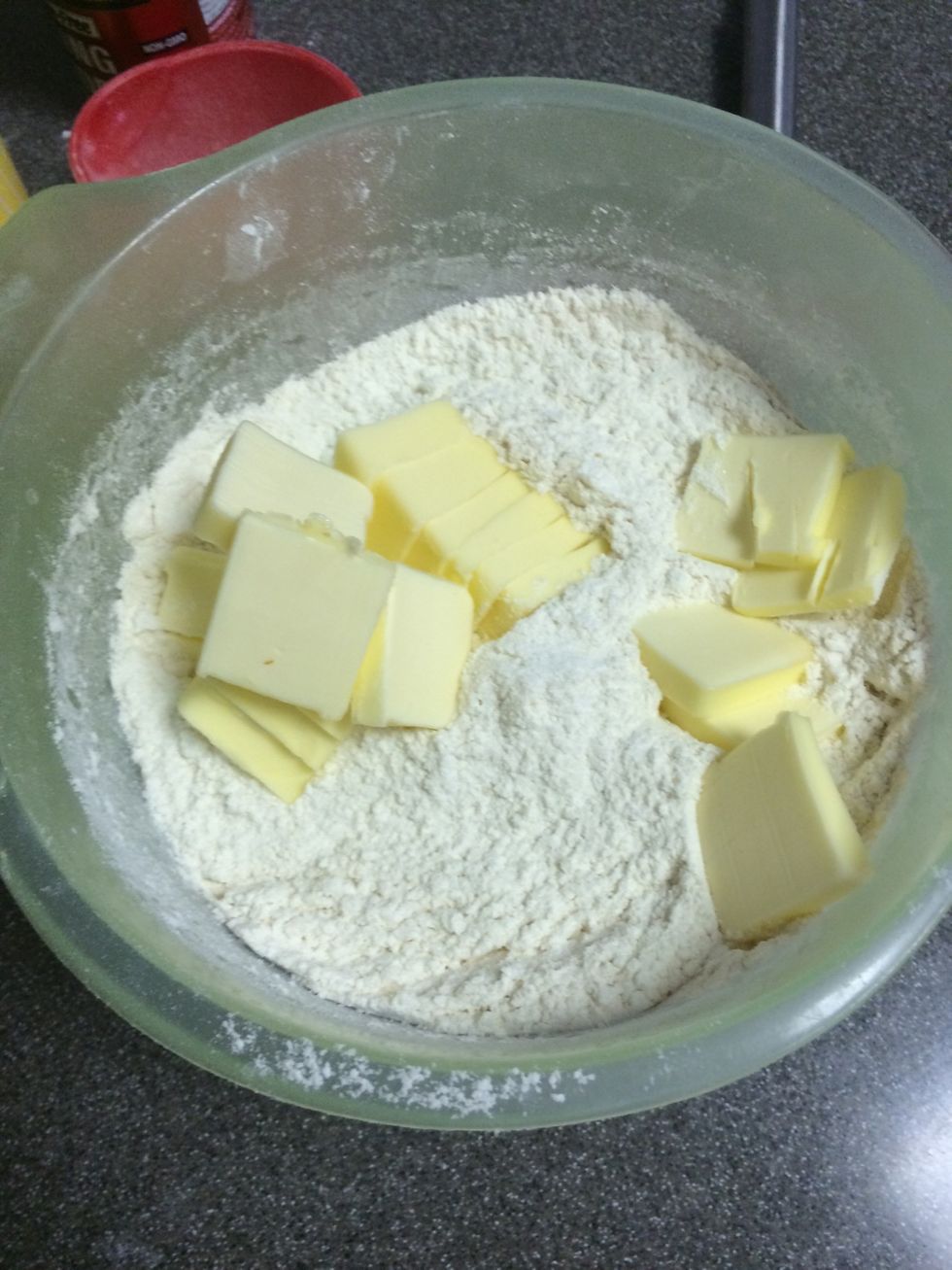 Add butter to bowl (may want to get a bigger bowl...I did later)
Use your hands to mix the butter in...should look like bread crumbs. I like to smush the butter first and then mix.
Add eggs and milk in a separate bowl or large cup like I did and beat them together with a fork.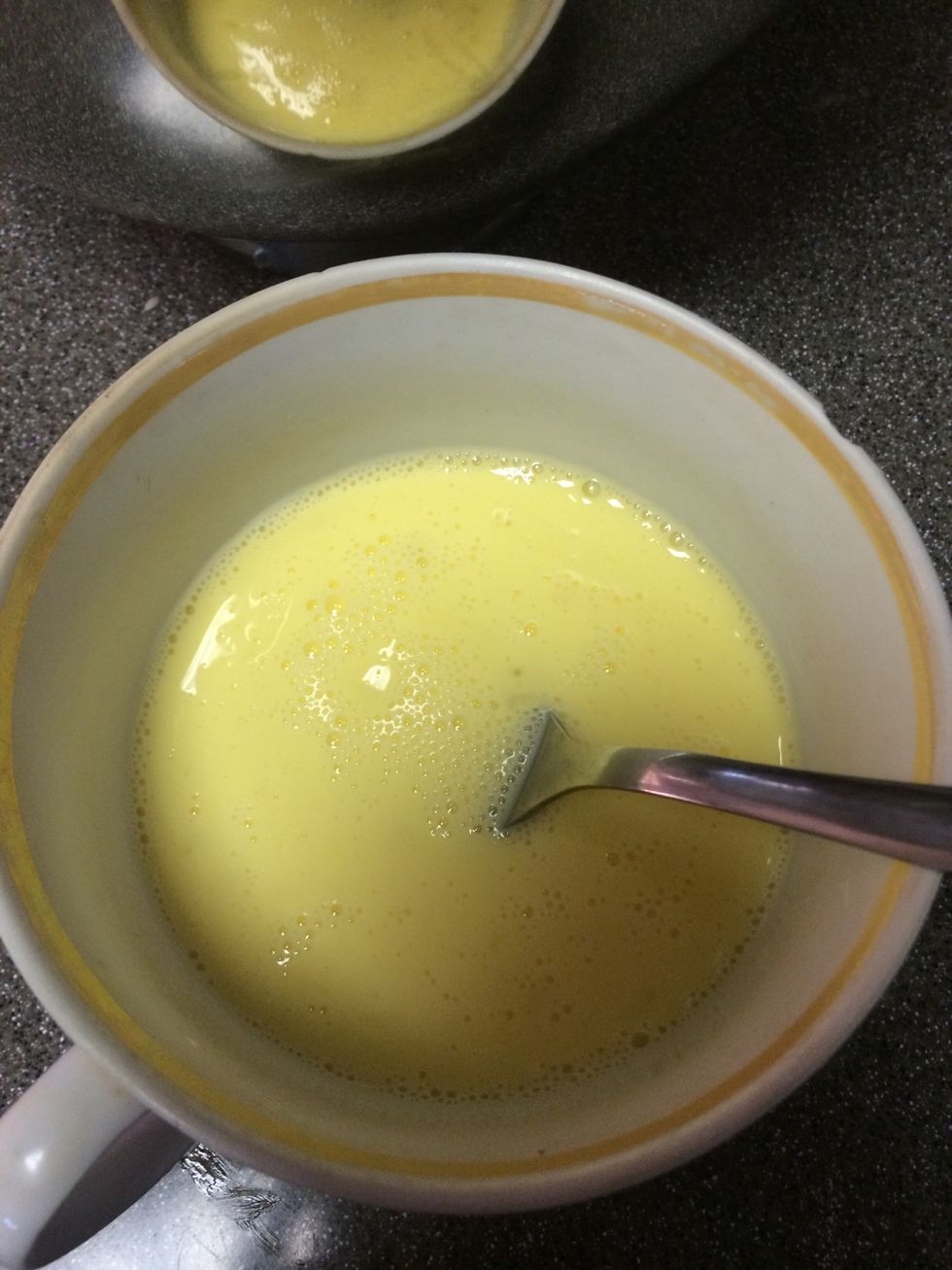 Should look like this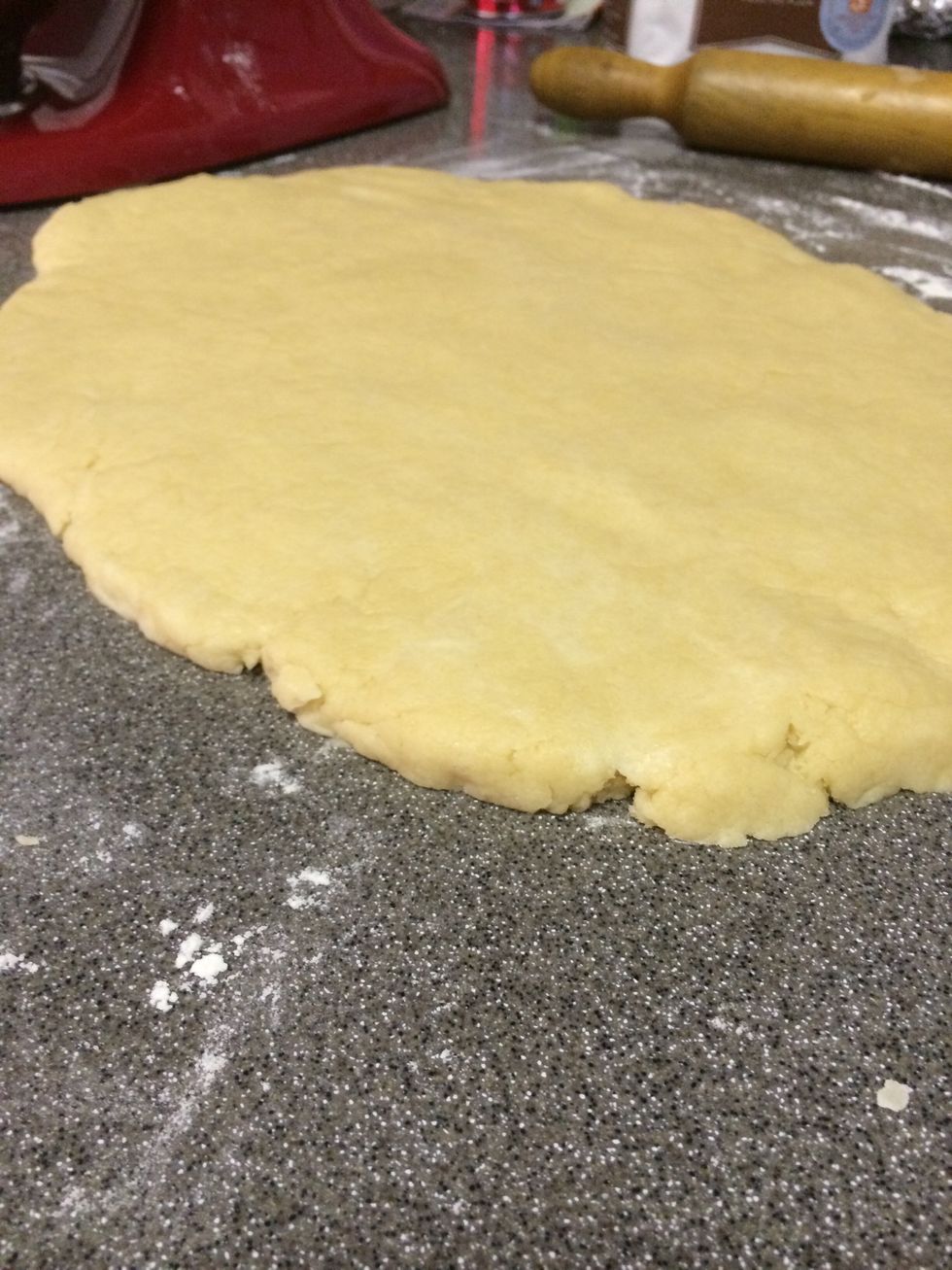 Add to dry ingredients and mix together...I used my hands and a dough hook. Add a tablespoon or 2 of milk if needed. Then place the dough (which should be soft and NOT sticky) on a floured surface.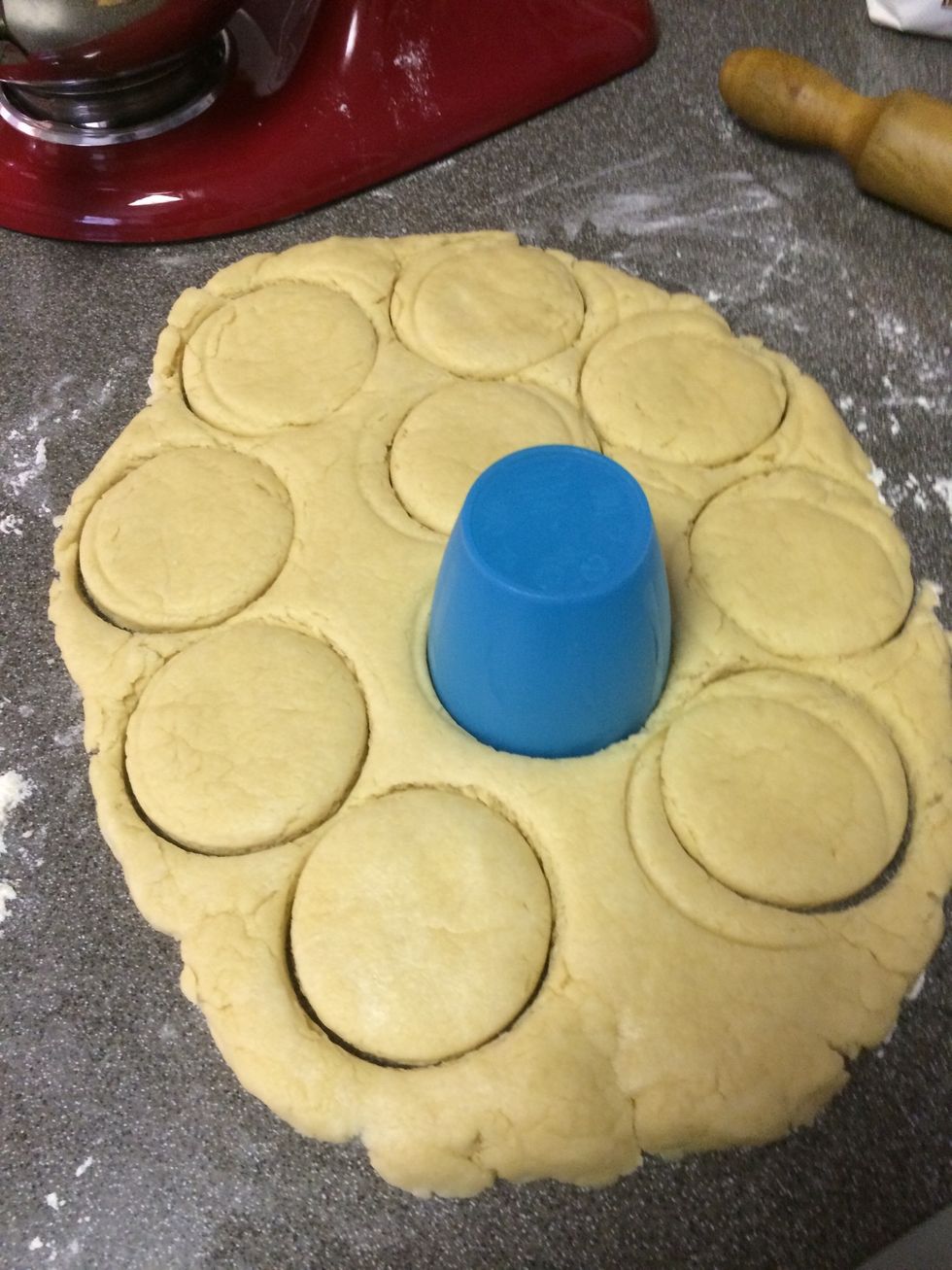 Roll out the dough (should be about 3/4 in thick) and use a cup or circle cookie cutter (about 2 3/4 inches wide).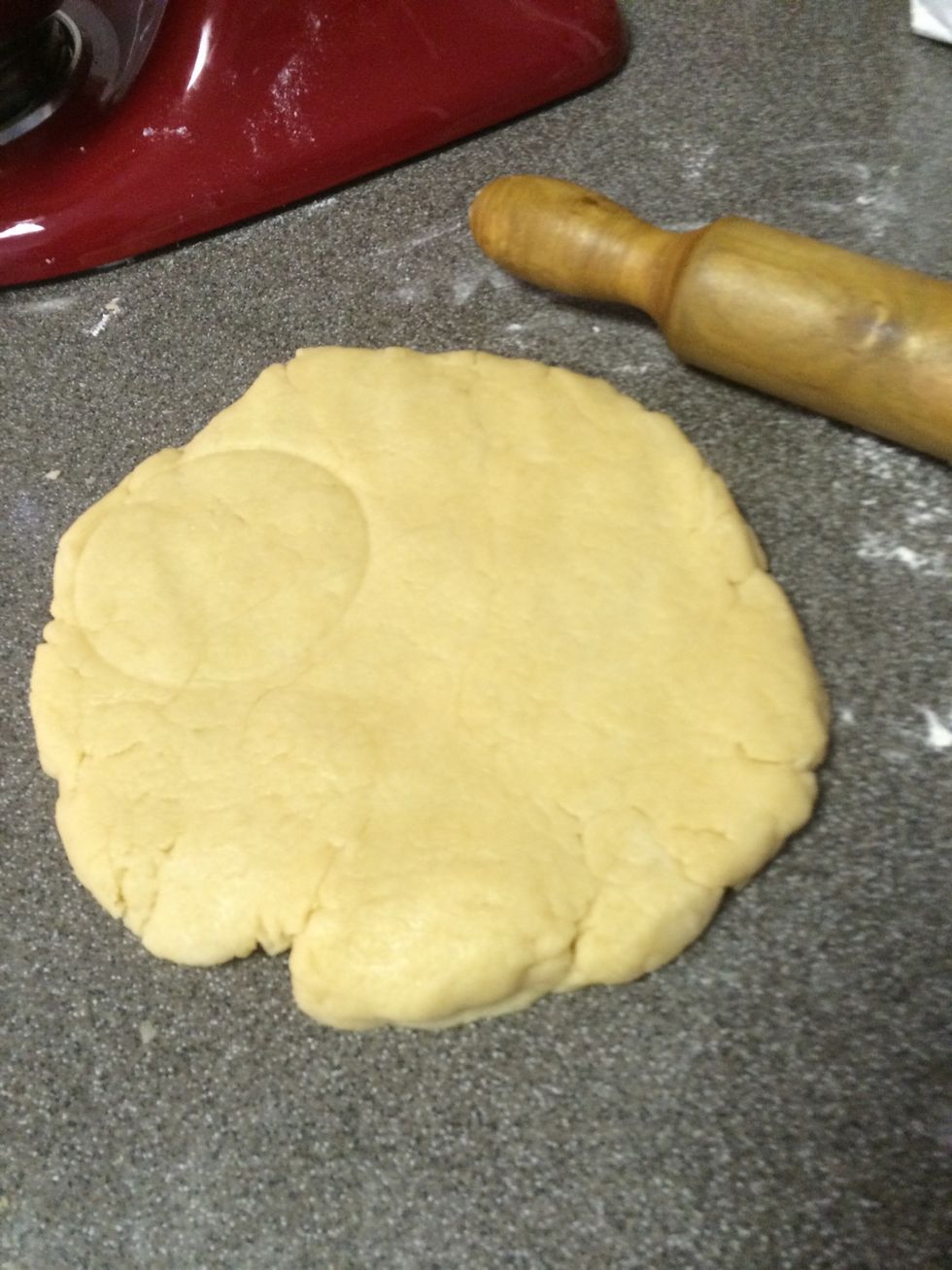 Take scraps and press together and make some more.
Place them on cookie sheets that are lined with parchment paper. Make sure they are spaced out...I had 16 total
Take some milk and brush it onto the tops.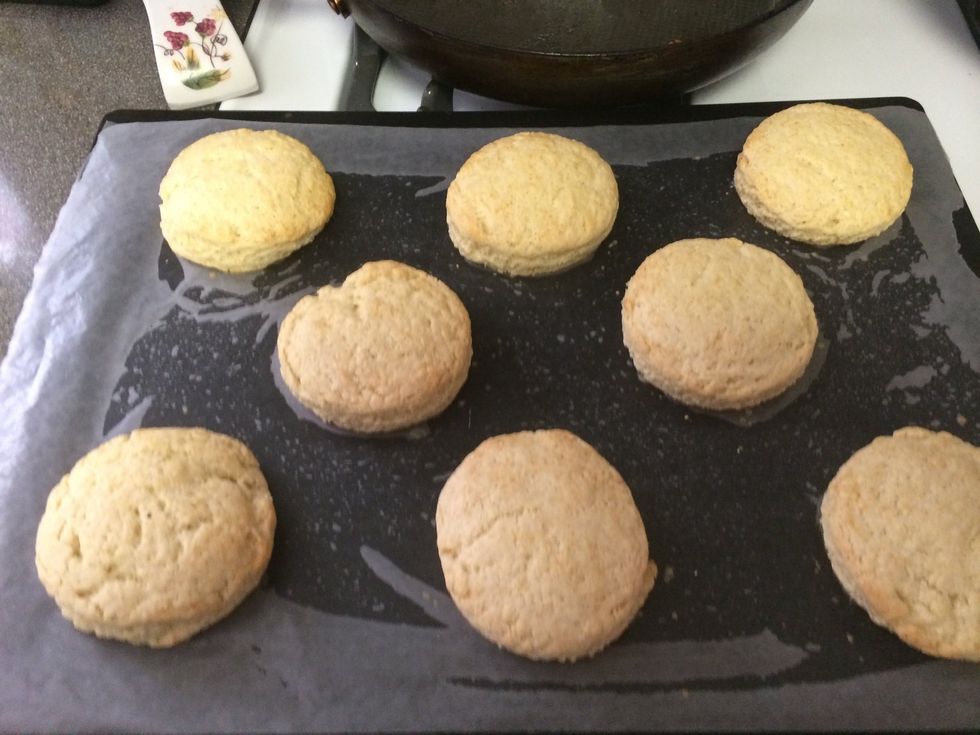 This is how mine look after I removed them from the oven. It takes around 10-20 min to bake. Let them cool.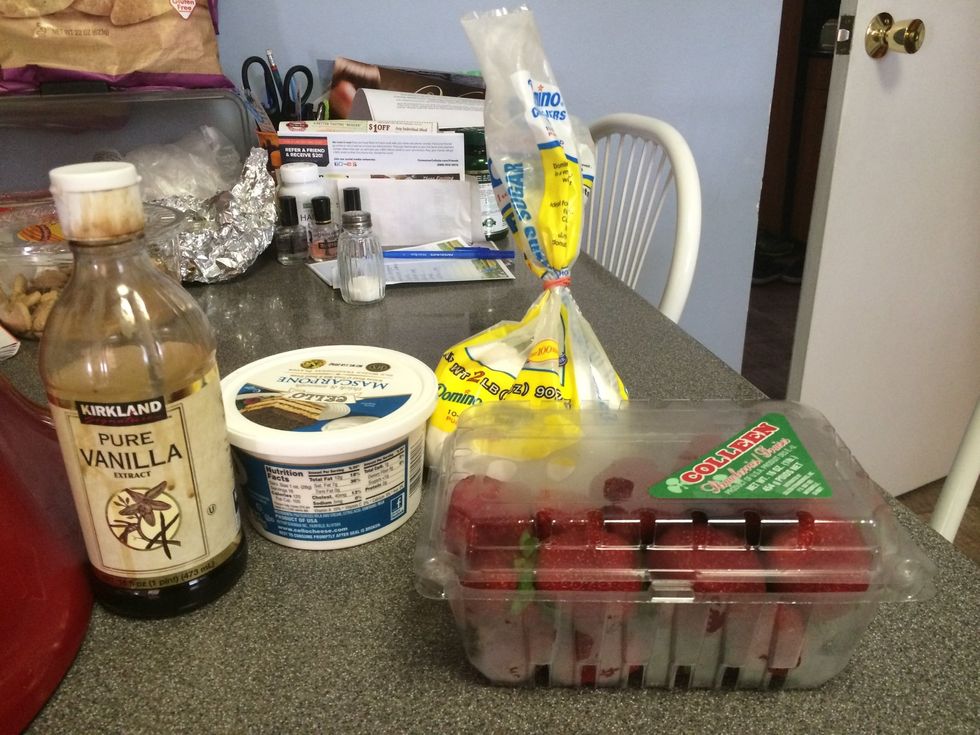 Gather ingredients for filling
Add mascarpone cheese, vanilla extract, and confectioner's sugar (only 4 tbsp!) and mix together
Cut the cakes/biscuits in half horizontally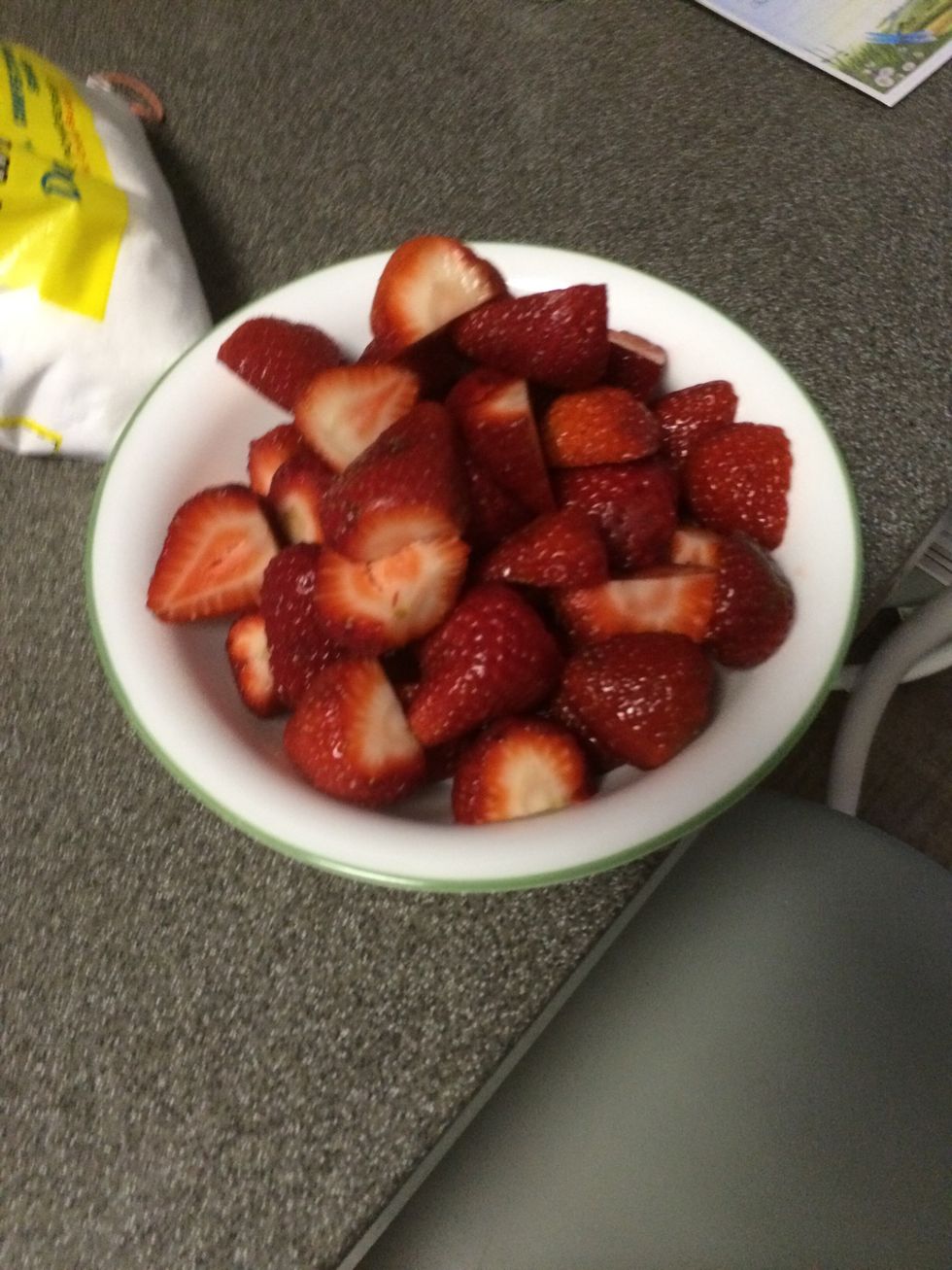 Cut the leaves off the strawberries and halve them. Add a tbsp of sugar and mix.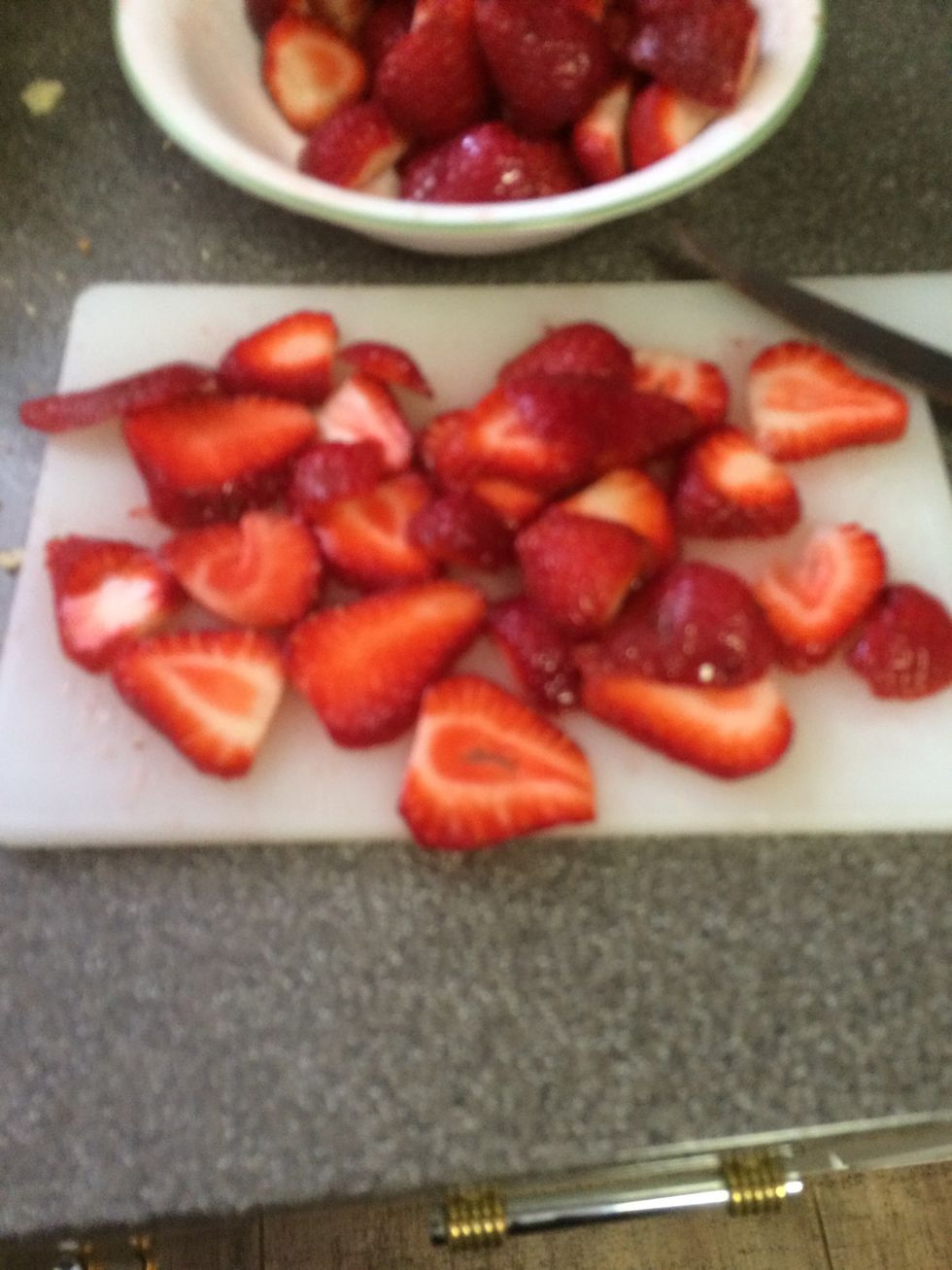 Slice the strawberry halfs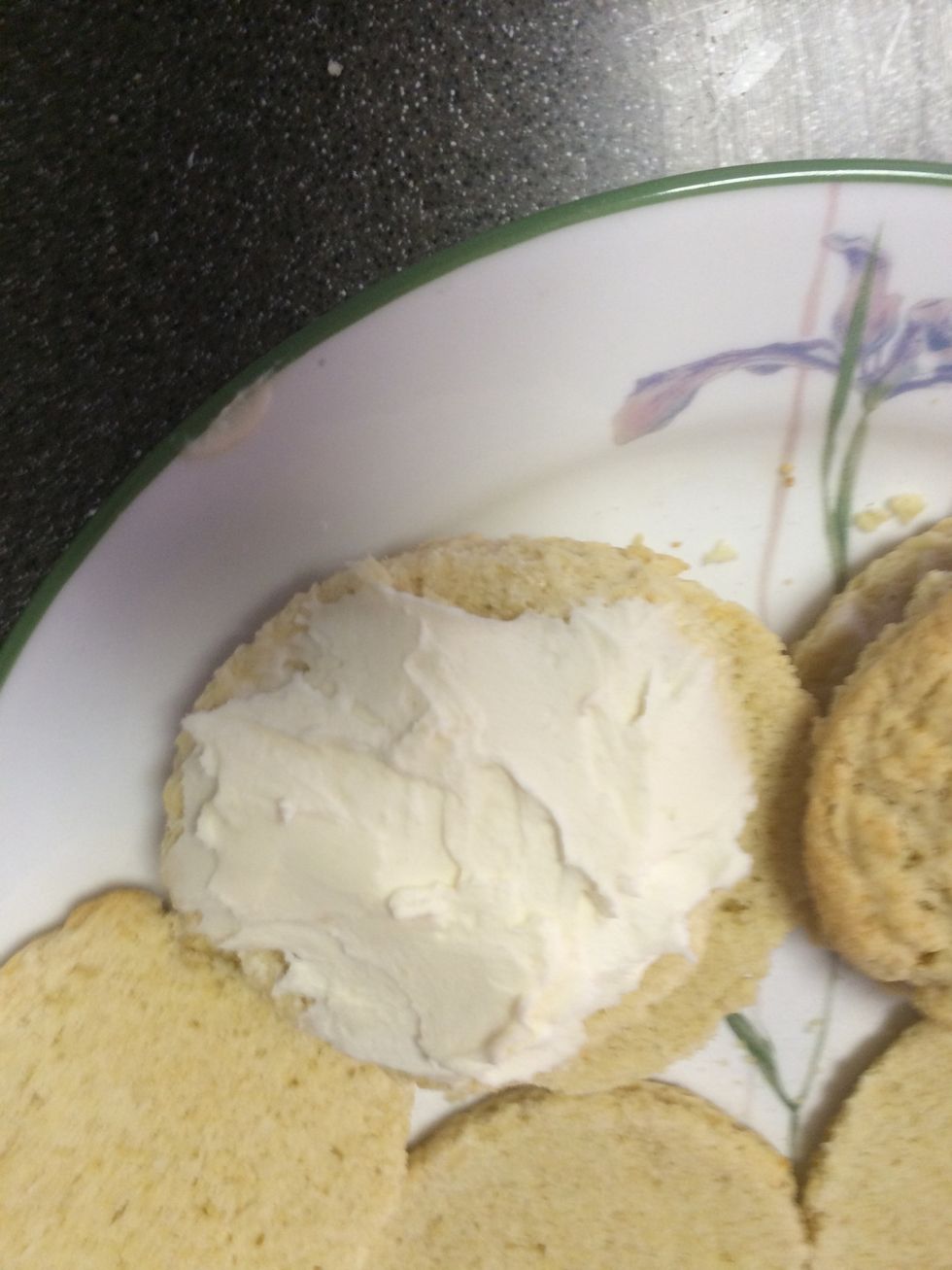 Spread cream on bottom half (and if you have enough, on the top half)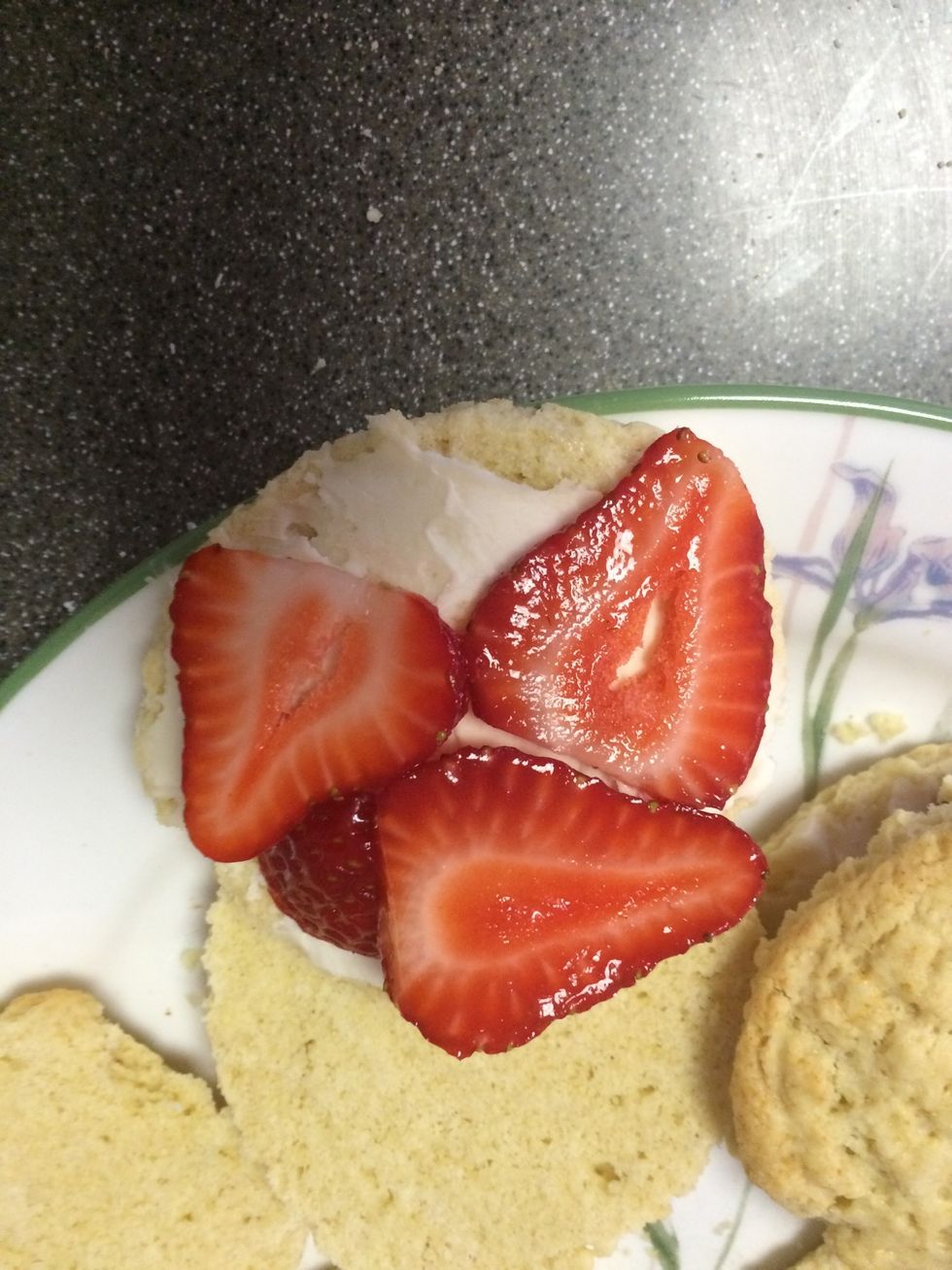 Place however many strawberries you would like
Cover it with the top half
You're done (I decorate it with a strawberry half on top with a little icing)
4.0c Self-rising flour
1.0tsp Baking powder
1.0c Superfine sugar
12.0Tbsp Unsalted butter
2.0 Eggs
4-6 tbsp of milk
FILLING:
2.0tsp Vanilla extract
2.0c Mascarpone cheese
5.0Tbsp Confectioner's sugar
16.0oz Strawberries
Jenny Skripko
I love to bake from scratch and decorate my creations! All my guides are made as I bake and include suggestions to improve the recipes I used.