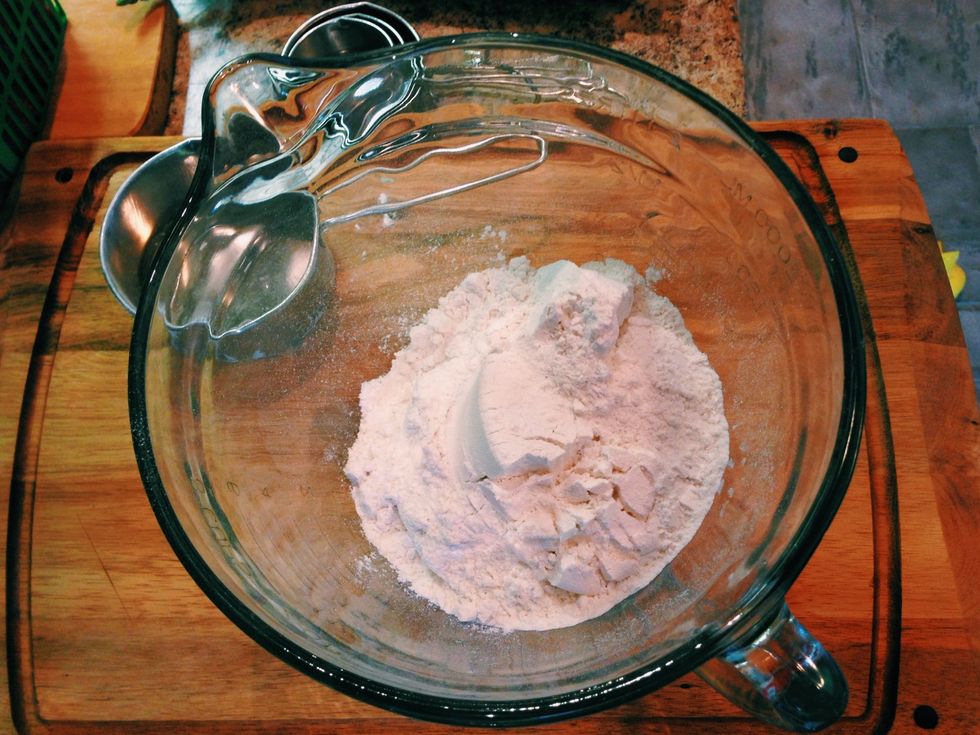 Make sure you have all of your ingredients gathered first. Start with a large, chilled mixing bowl, adding 2c flour.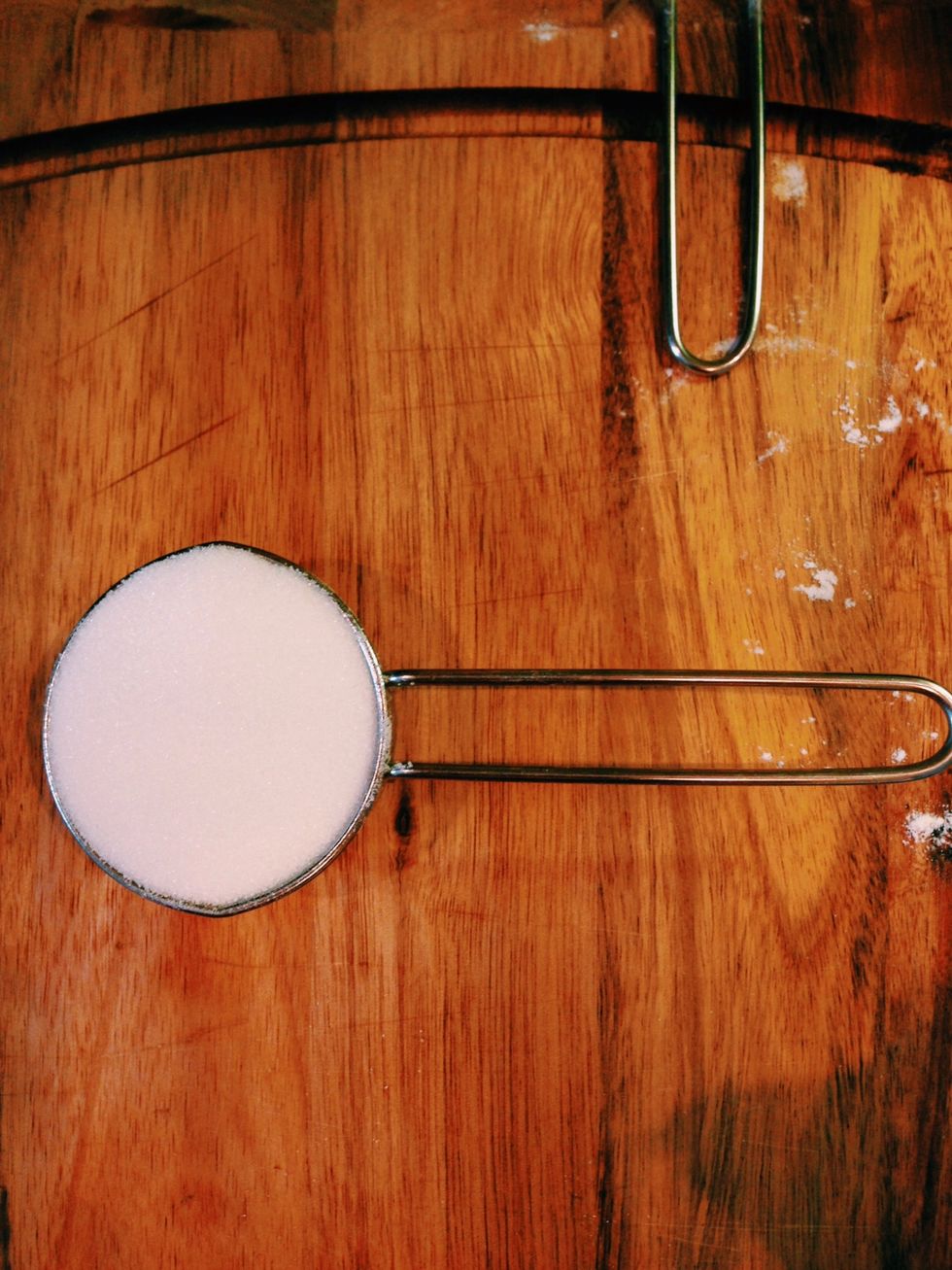 Add 1/3c sugar to the bowl...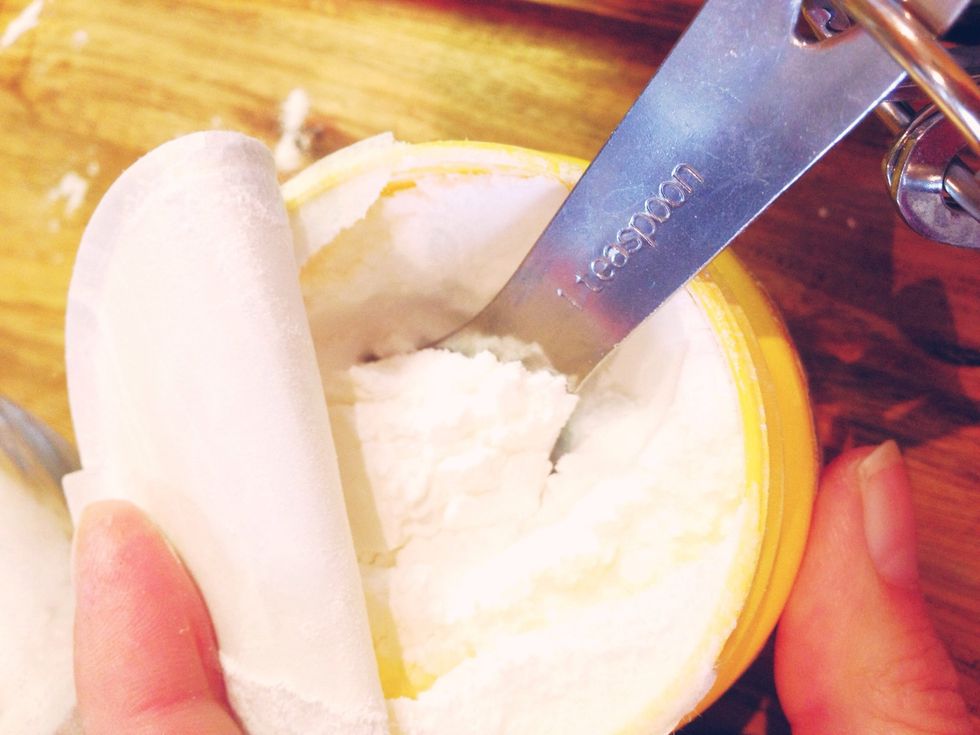 1tsp baking powder,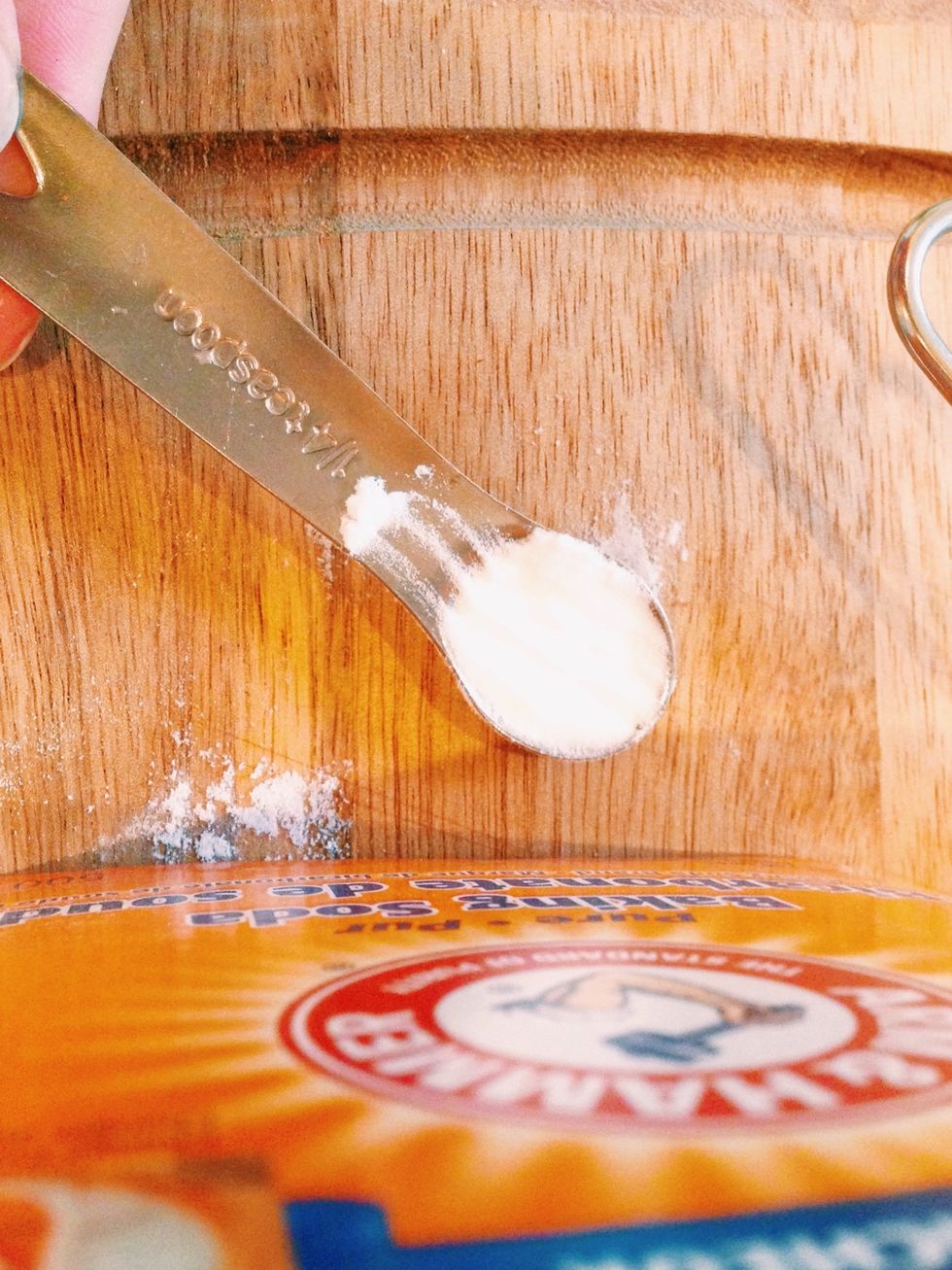 And 1/4tsp baking soda.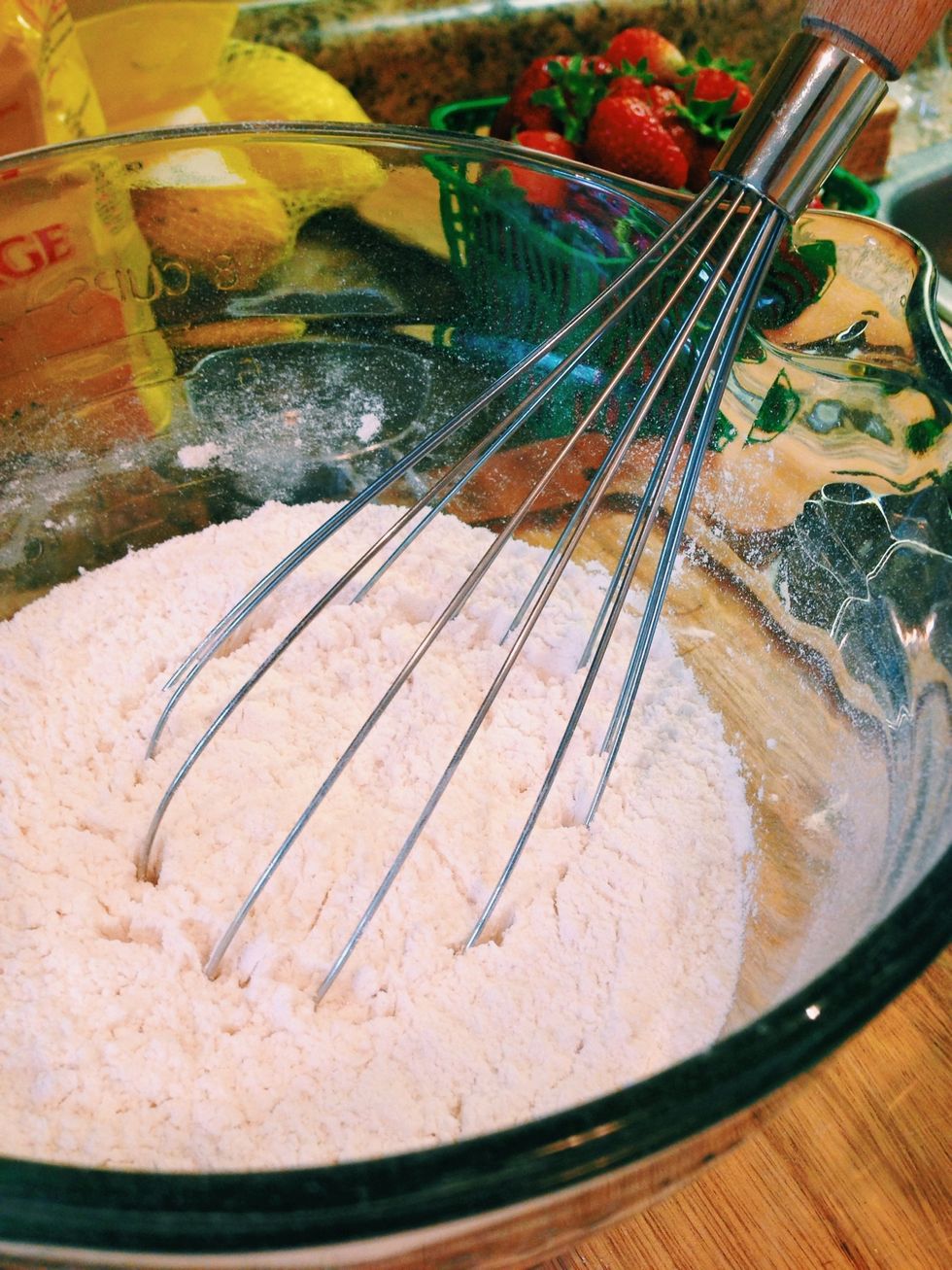 Whisk together all dry ingredients until they are blended.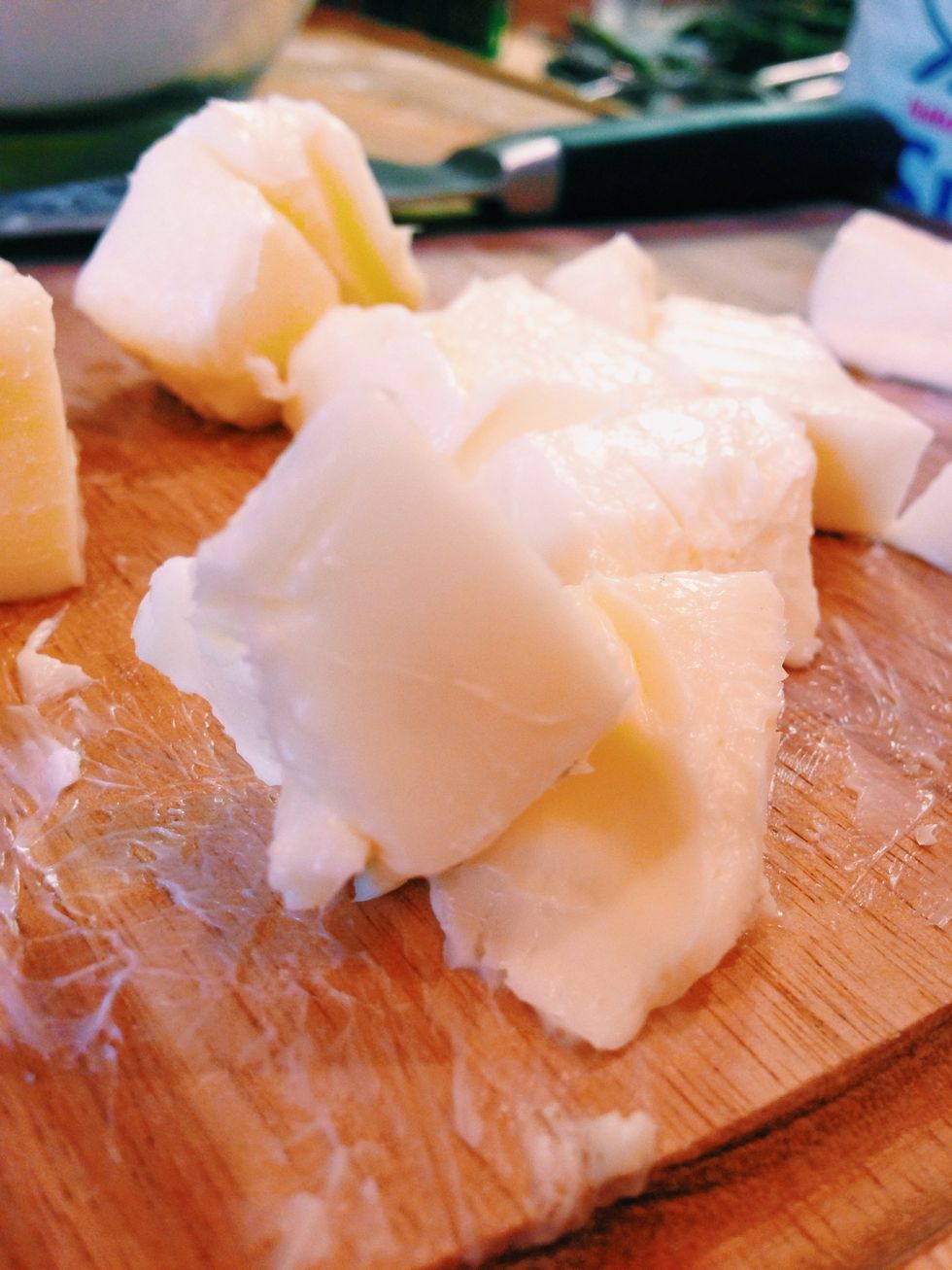 Cut 1/2c cold butter into cubes. The recipe will work with room-temperature, but cold butter is easier to work with and makes for flaky, buttery (perfect) scones.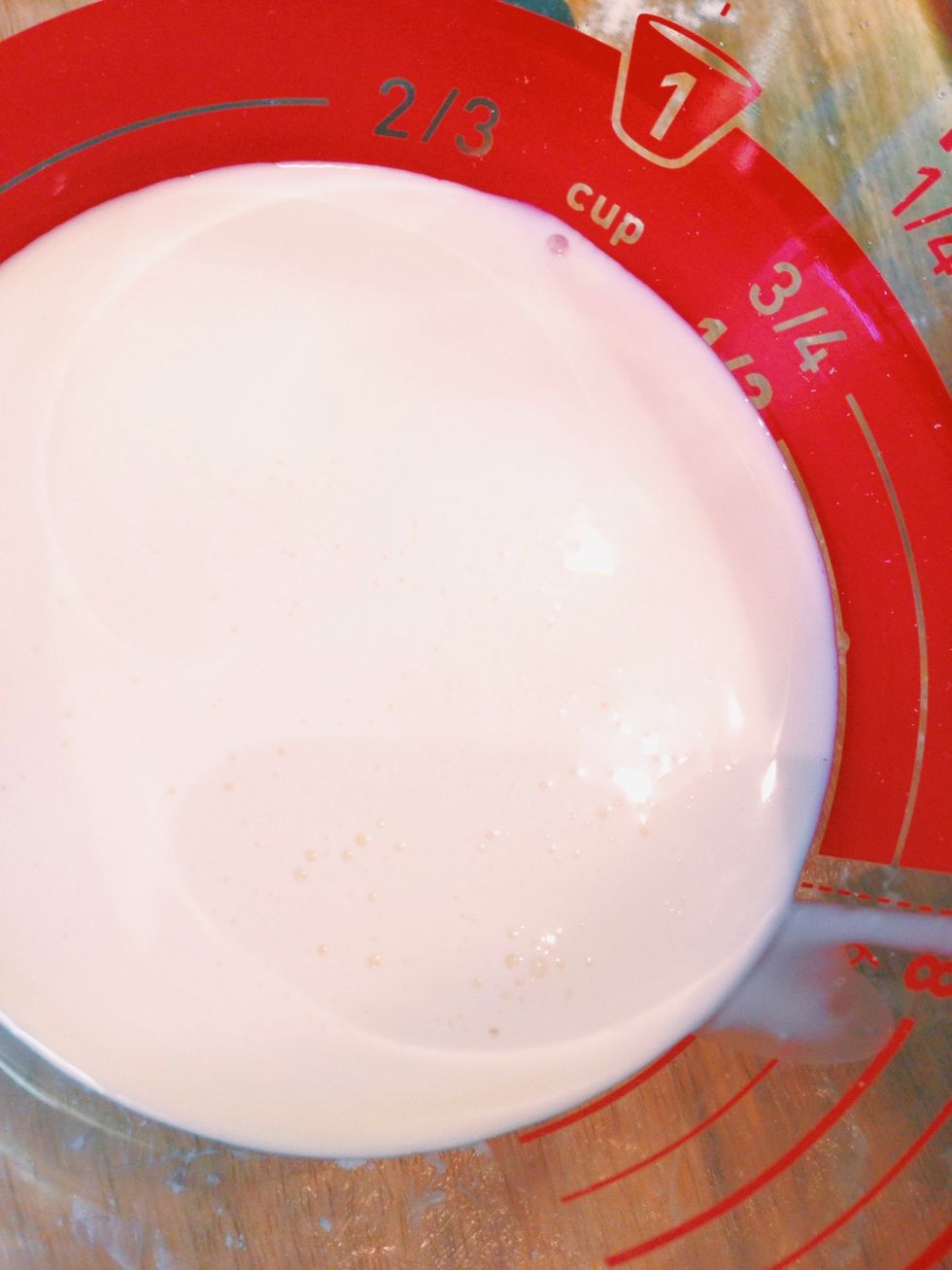 Measure 1/2c of cold 35% cream.
Whisk the egg into the cream...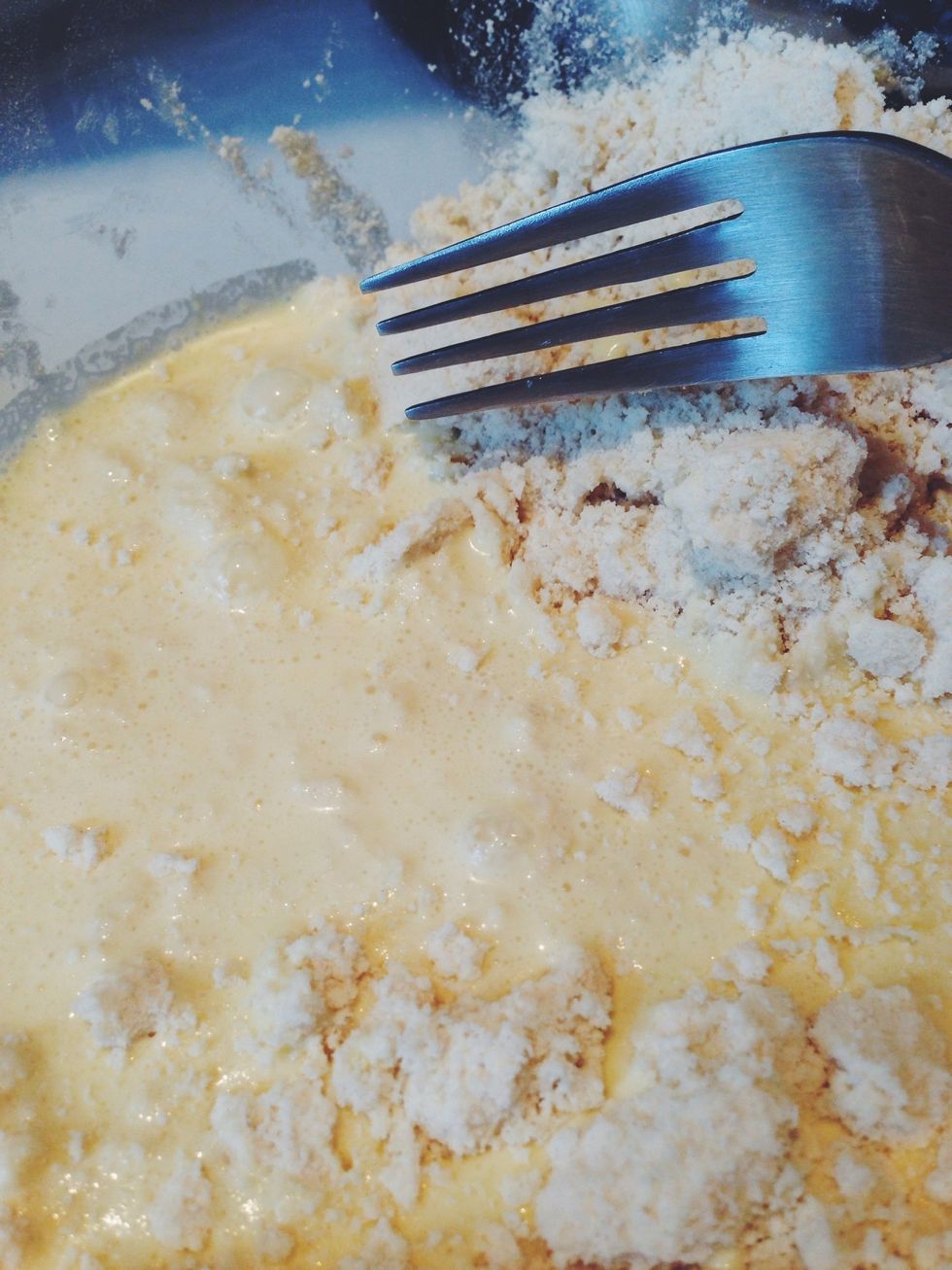 Mix the butter in with your hands, and combine the wet and dry ingredients together using a fork.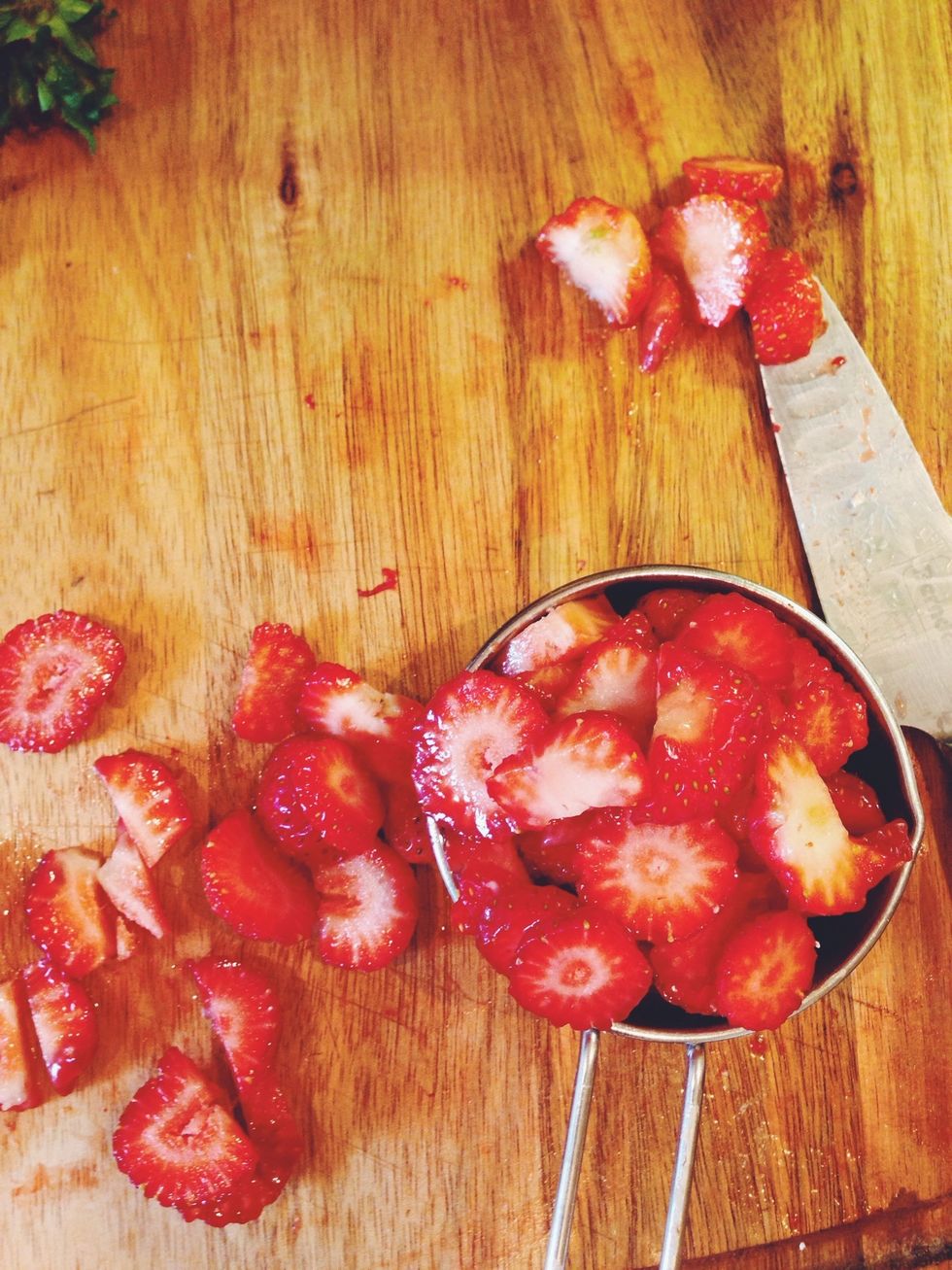 Chop the strawberries into 1/2 inch pieces. I wanted big chunks of fruit in the scones...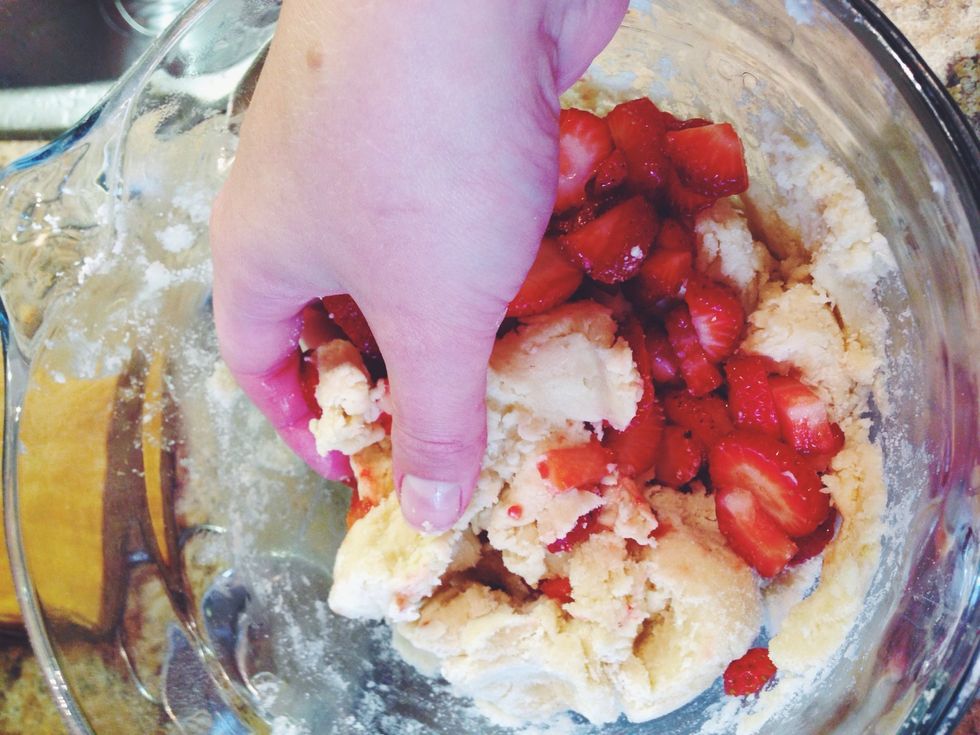 Finally, add the chopped strawberries. You can fold them in using your hands. Pick up the ball of dough and shape it on a cookie sheet to create an 8inch round scone, about 1/2 an inch in height.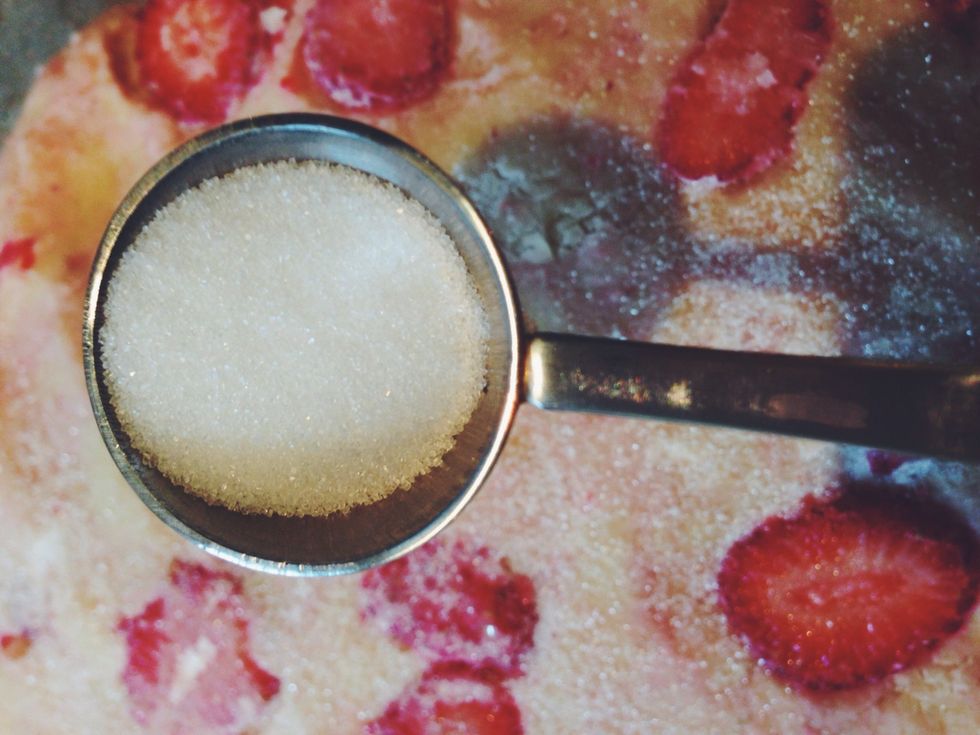 Sprinkle 1tbsp sugar onto the 8inch round scone.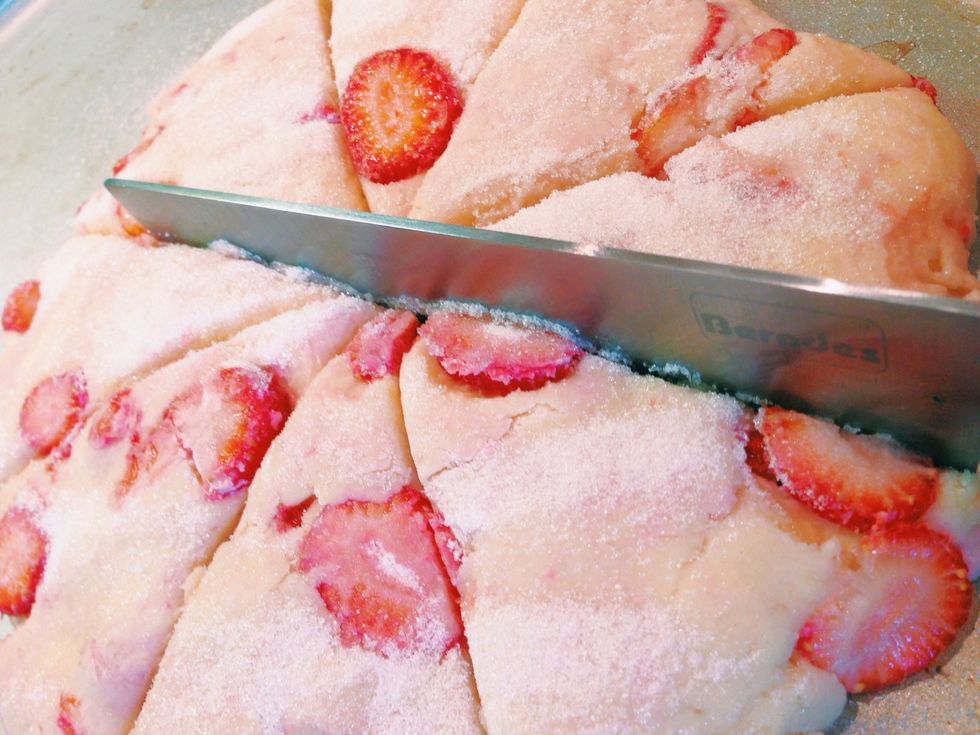 Cut the scone into 8 equal triangles.
Separate the triangles to give them space while baking.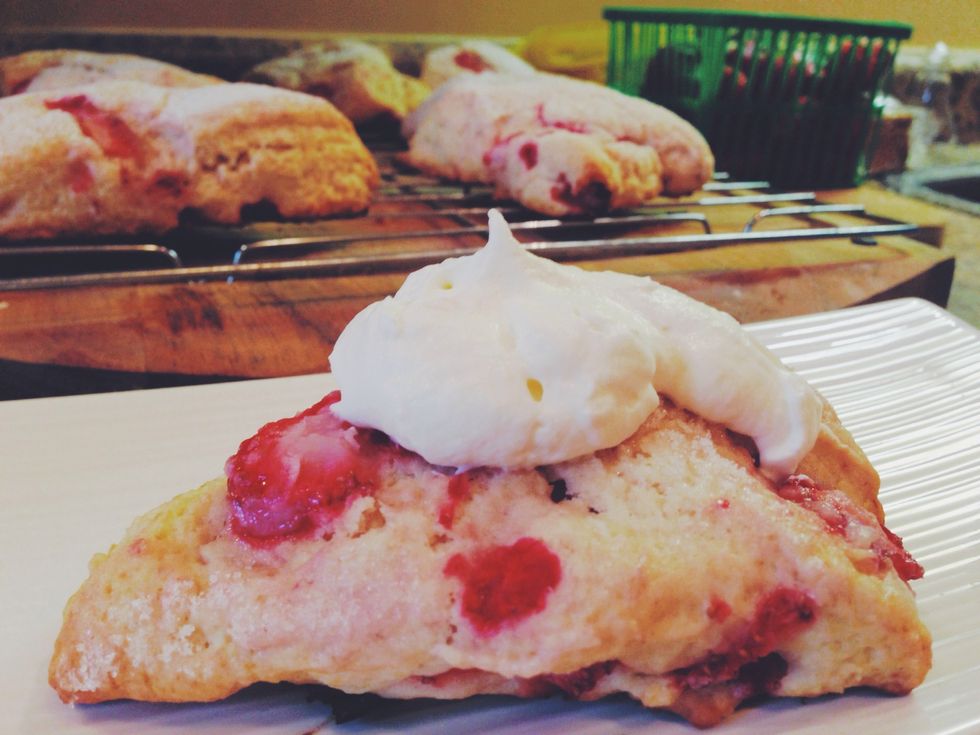 Bake at 400F for 17 minutes. I whipped 1/2c of leftover cream with 1tbsp sugar to create a topping. Enjoy!!
Try substituting other seasonal fruits once strawberry season is finished!
2.0c Flour
1/3c Sugar
1.0tsp Baking Powder
1/4tsp Baking Soda
1/2c Cold Butter
1/3c Fresh Strawberries
1/2c 35% heavy cream
1.0 Egg
Laura Voskamp
Thrift shop ninja, aspiring locavore, craft beer wench, cat lady. Find me on Twitter/Pinterest @lalalalaurav